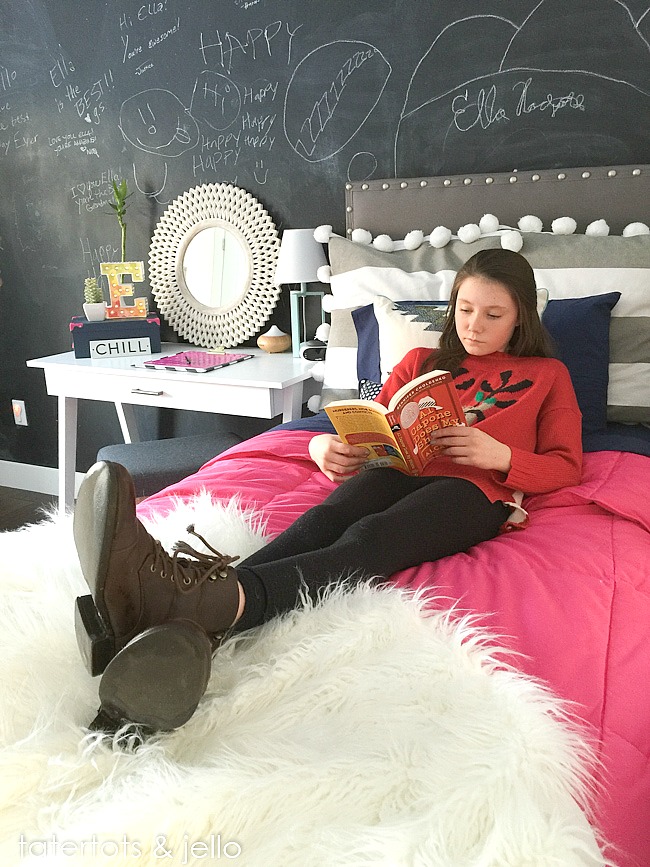 We have been having a great time working on Ella's room at the #1905cottage. I think it's super important for kids to have a sleeping space they love. It makes them more comfortable and able to get a good night's rest, which is so important for learning. So come along with me on a tour of Ella's Room at the #1905Cottage and Smart Bedding!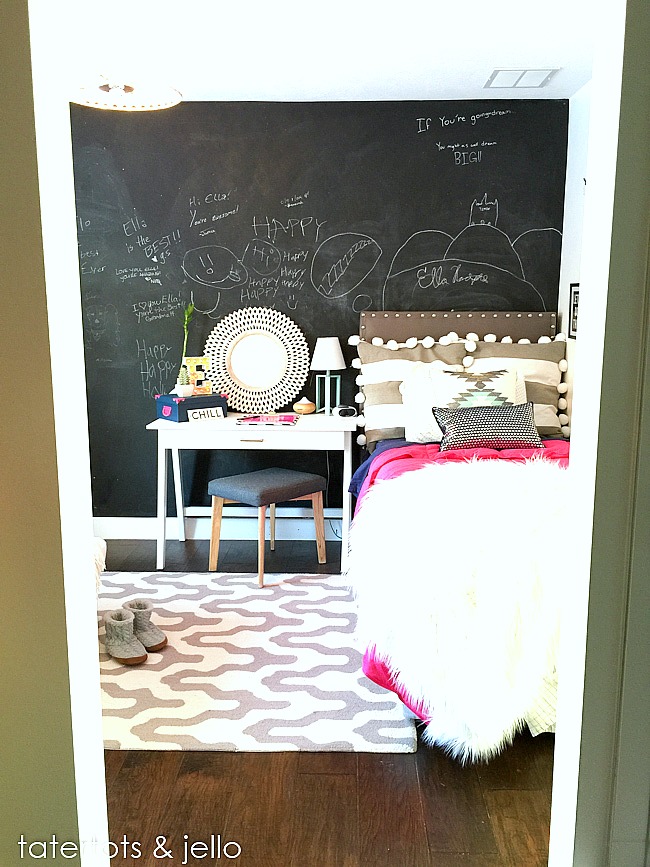 Ella has always been creative. So we thought it would be fun to make one wall a chalkboard wall so that she can create murals and art on her wall and change it up all the time! So when Sleep Number® contacted me and asked if we would like to try out their Kids bedding, we thought it would be fun! Ella picked out navy sheets and a bright and happy hot pink comforter. Sleep Number® Kids bedding is Smart Bedding for Smart Kids™. Perfect for Ella!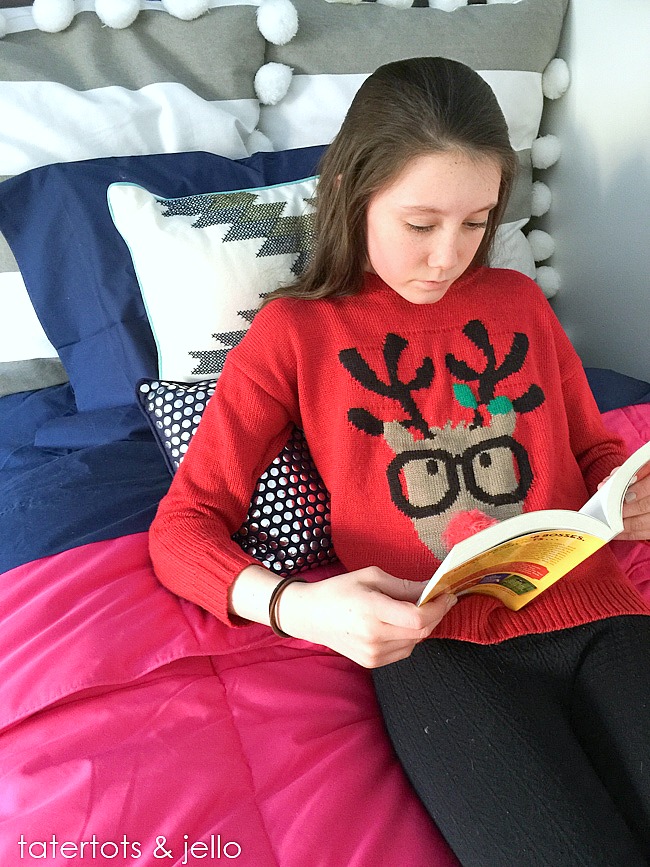 We love the colors and the feel of the bedding. And, the sheets have exclusive Smart Button™ feature — which keeps Ella tucked in and covered all night.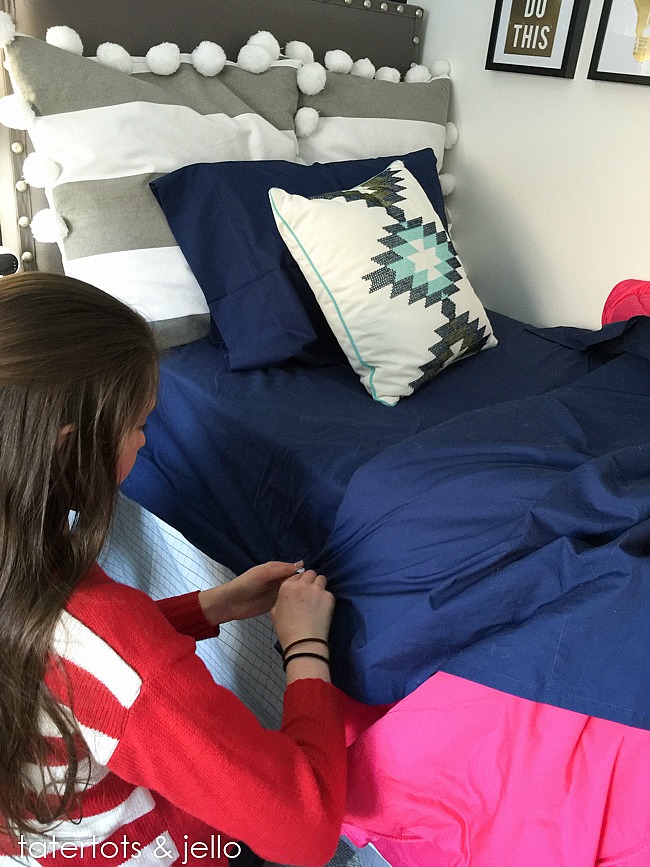 It makes it easy for Ella to make her bed because the fitted sheets stay put with SmartFit™ which helps the sheets stay on the mattress better than regular sheets.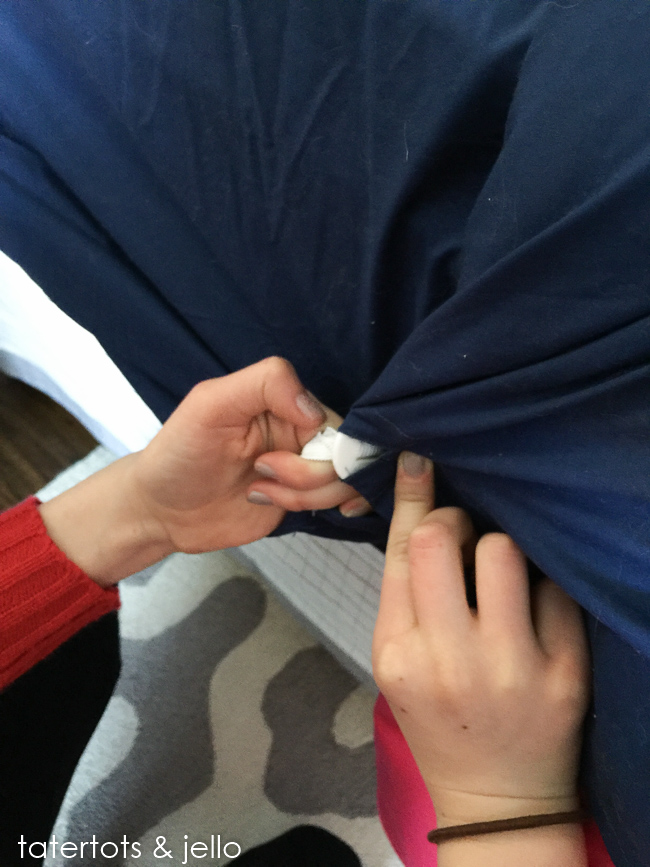 And the comforter is super soft, light and cozy. We have allergies that run in our family, so we also love that the comforter is , warm and hypoallergenic for allergen-sensitive sleepers. It's also made out of PrimaLoft® ThermoBalance™ fill which will keep Ella from overheating. It's so light and fluffy that we really can't tell that it's not down. And the comforter also has corner loops, so if we decide to use it as an insert inside of a duvet cover, all we have to do is attach the loops to the new duvet cover and the comforter will stay in place. So smart!!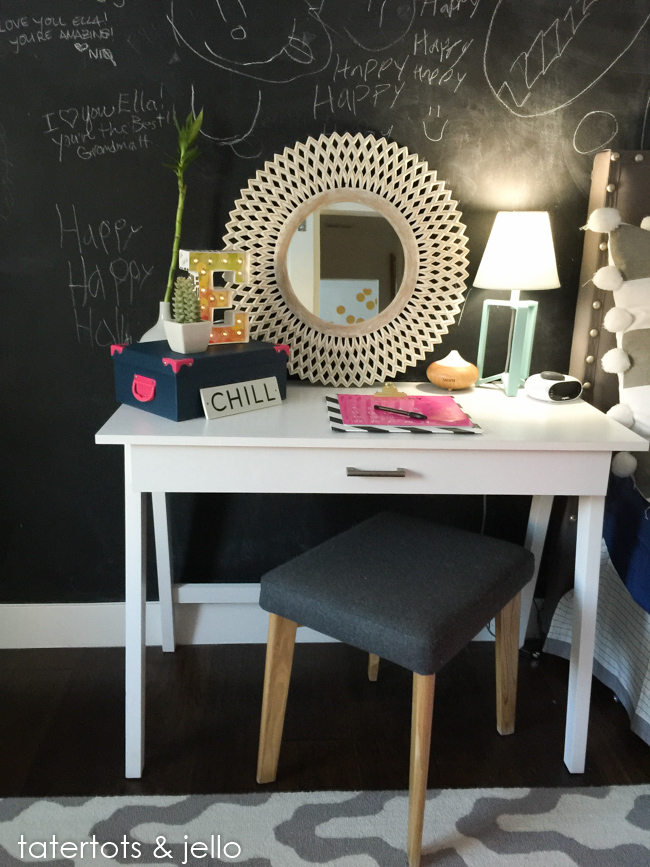 It's such a warm and comfortable place for Ella to sleep. She also loves snuggling on her bed and reading a book.
We bought some bins that match the navy and pink theme of the room for her desk and bookshelf.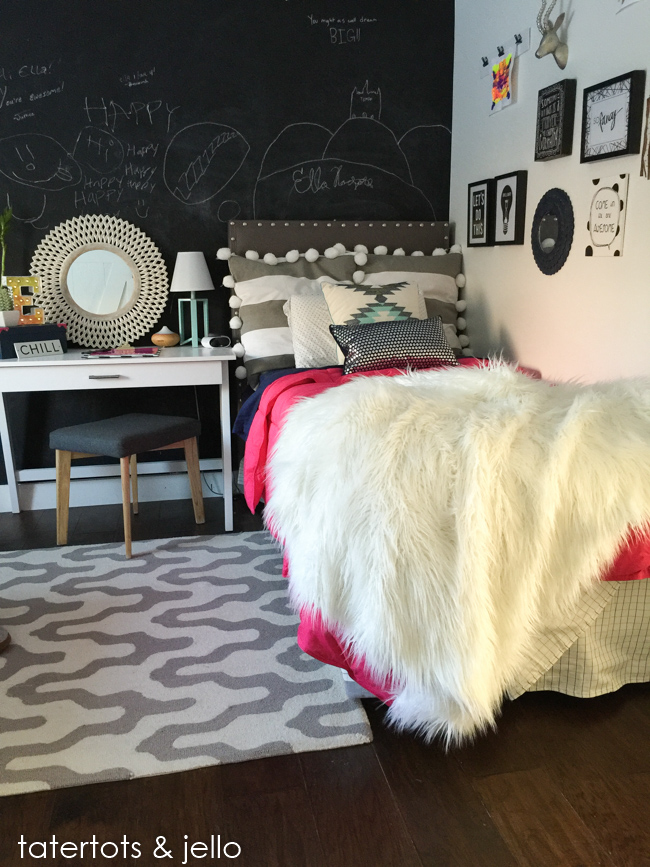 And we created a gallery wall over the bed with some fun sayings and clips so she can rotate her art on her wall.
She loves her warm and cozy bed nook and I'm so glad she has a special place all of her own!!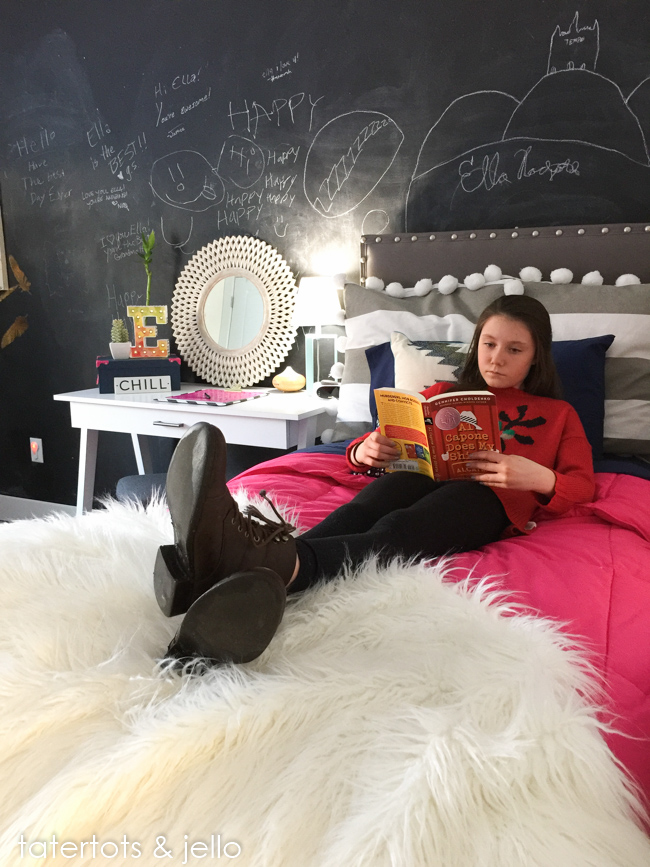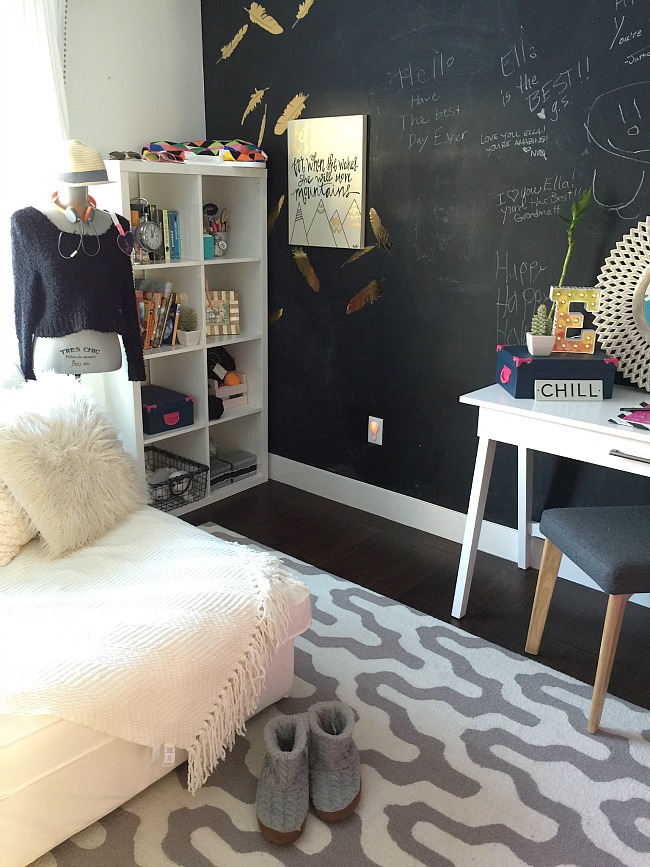 And we created a little nook with a chaise and bookshelf as a reading corner for her and she loves it!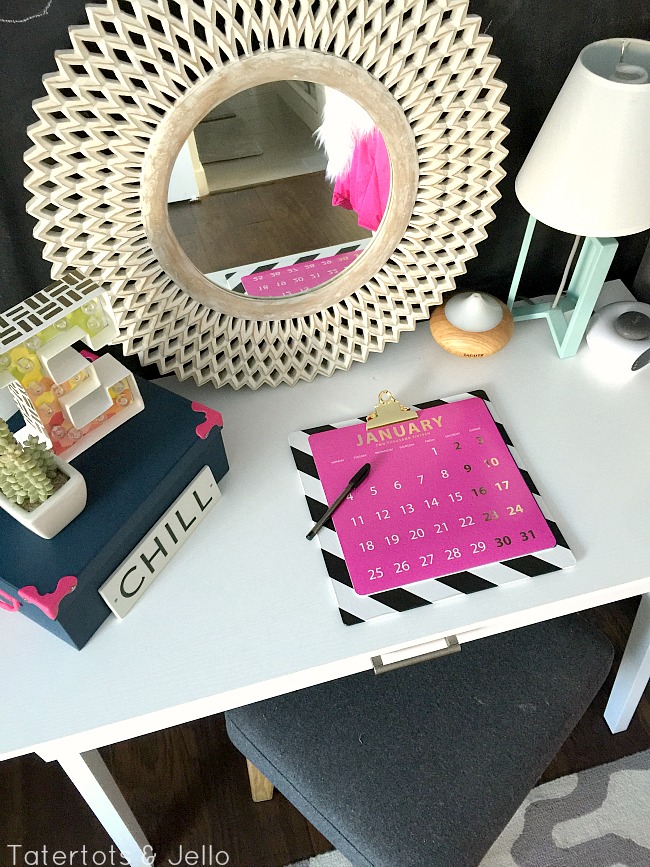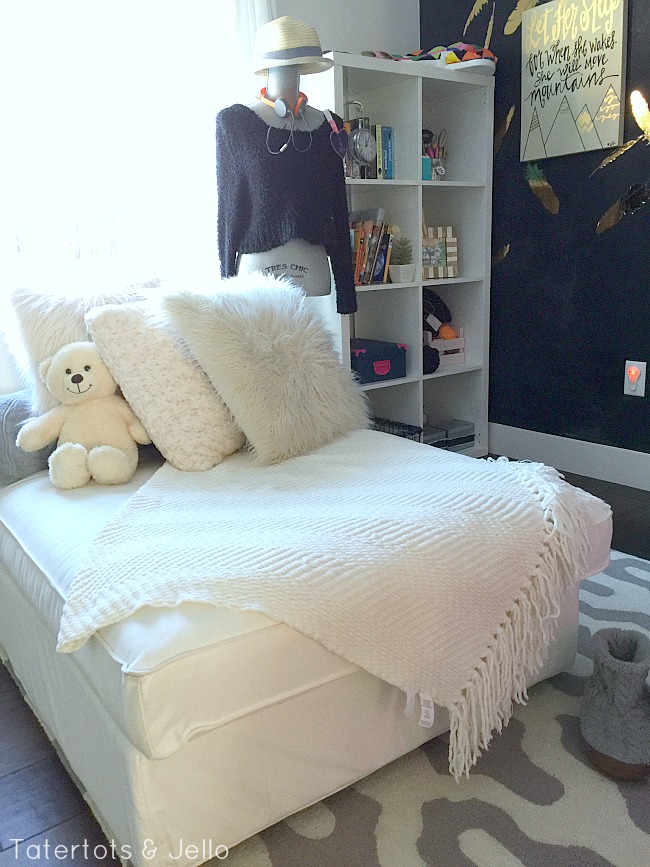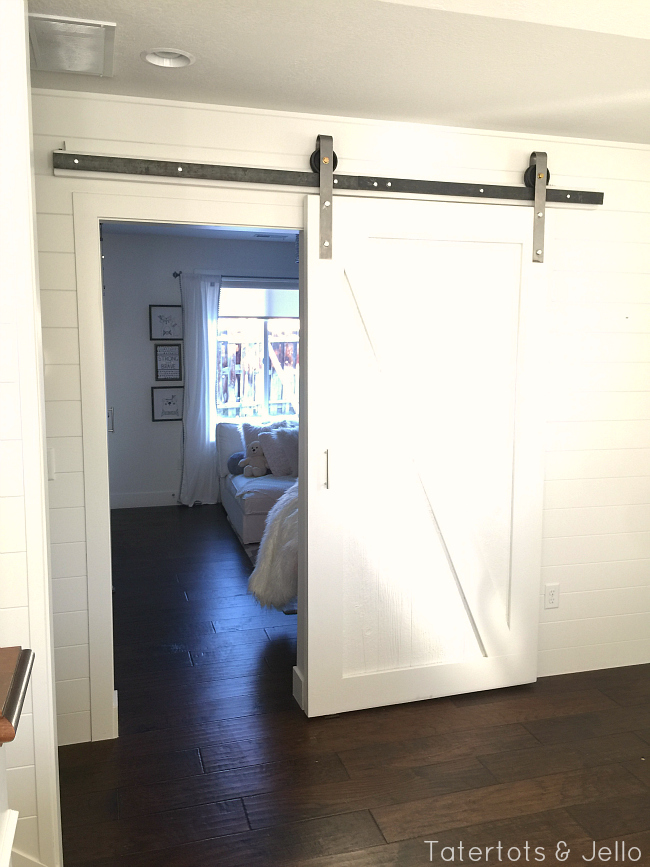 For more information about Sleep Number®, visit
Sleep Number on Instagram … and
Find a Sleep Number® store near you.
Have a beautiful day!
xoxo

This post was sponsored by Sleep Number®, but all opinions are my own. See my disclosures.