Over the weekend I had a fun time finishing up our Halloween/Fall Porch.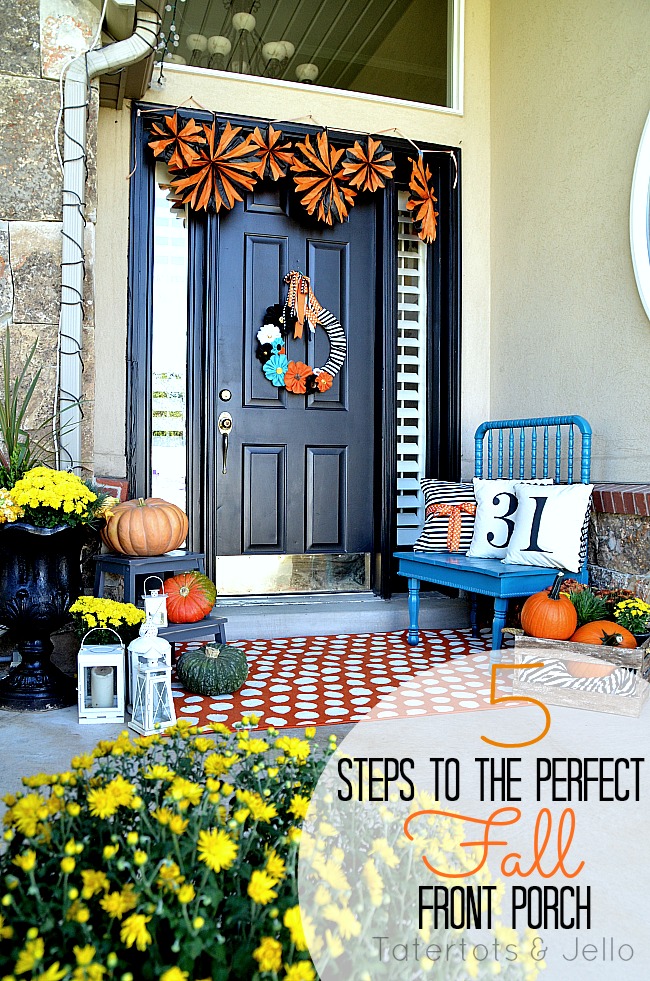 Here are 5 Tips to help you create a Striking Front Porch!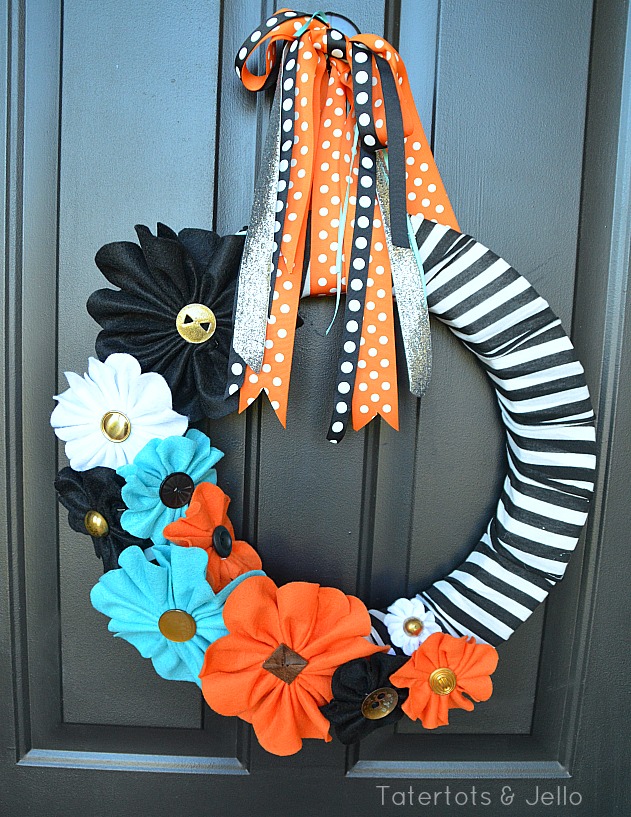 1. A Fall Wreath or Door Hanging can add color to your door. I made this festive Halloween wreath with knit fabric, felt and vintage buttons. I will share the tutorial and a FREE template to make the flowers tomorrow! I also added paper medallions over the doorway for even more festivity!!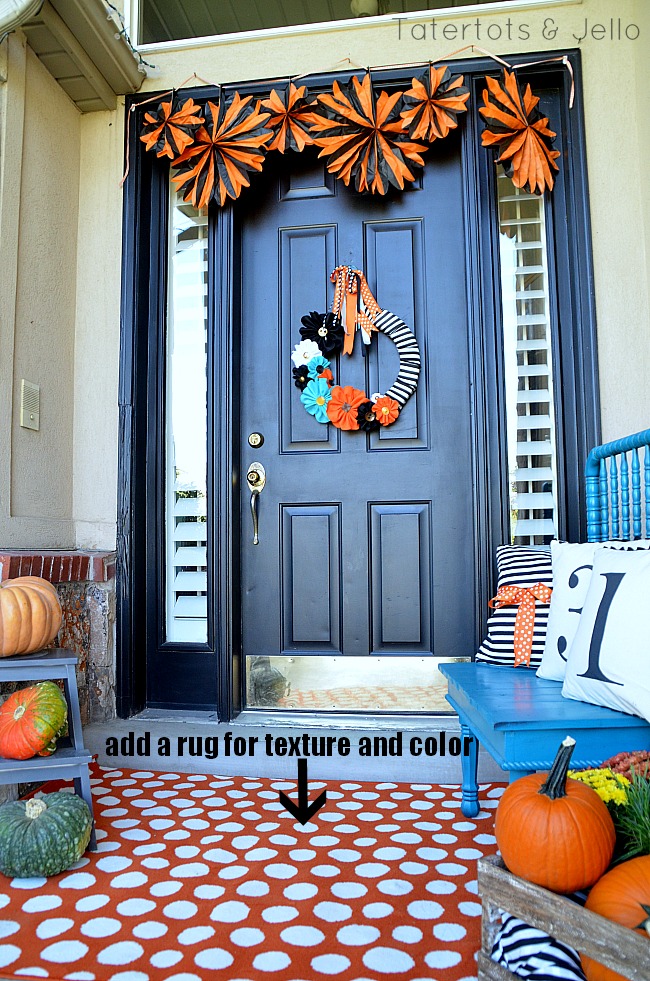 2. A rug adds color and texture to your porch. I found this rug at Ikea. It was affordable and colorful. I love the polka dots too!!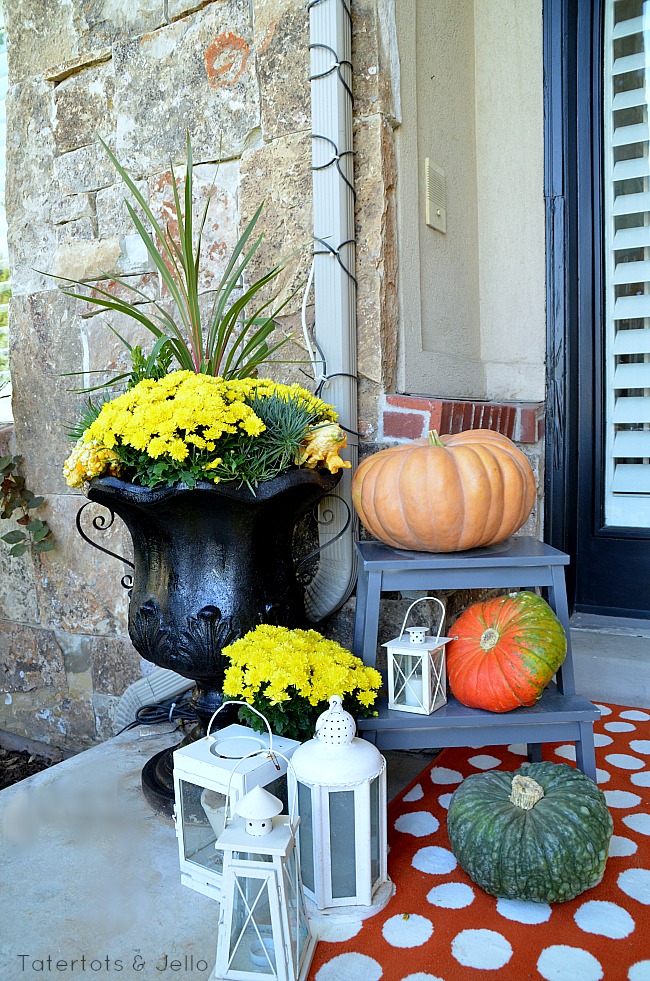 3. Add layers of greenery and texture to a planter. I found some mums, plus greenery with different textures to add some interest to my plain planter.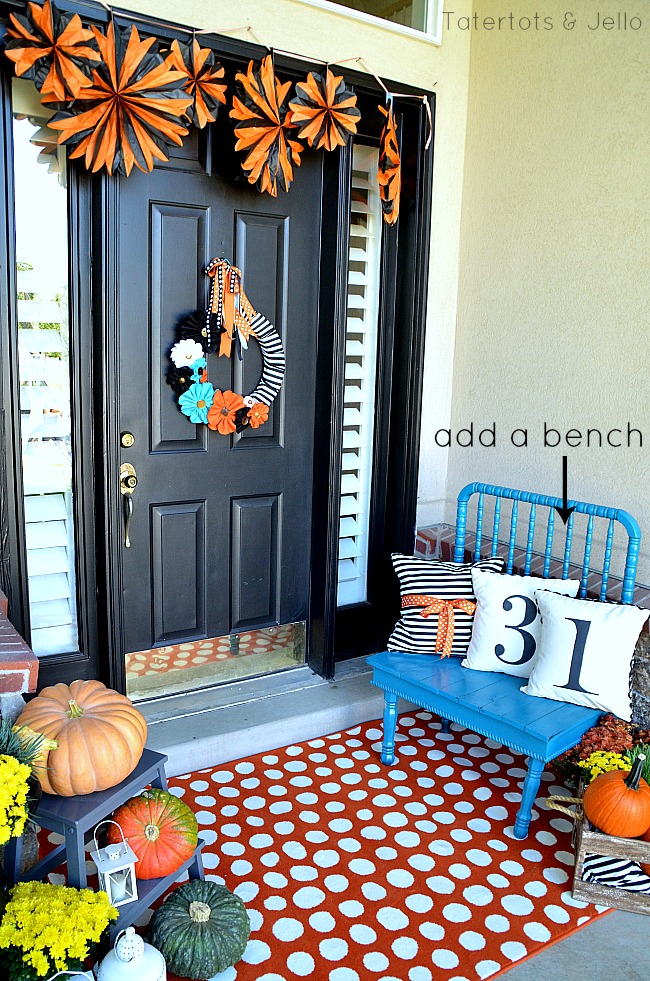 4. Add a seating area. This is a bench I made out of a crib headboard that I found at the side of the road a few years ago. I've painted it a few different colors so far. I love the turquoise.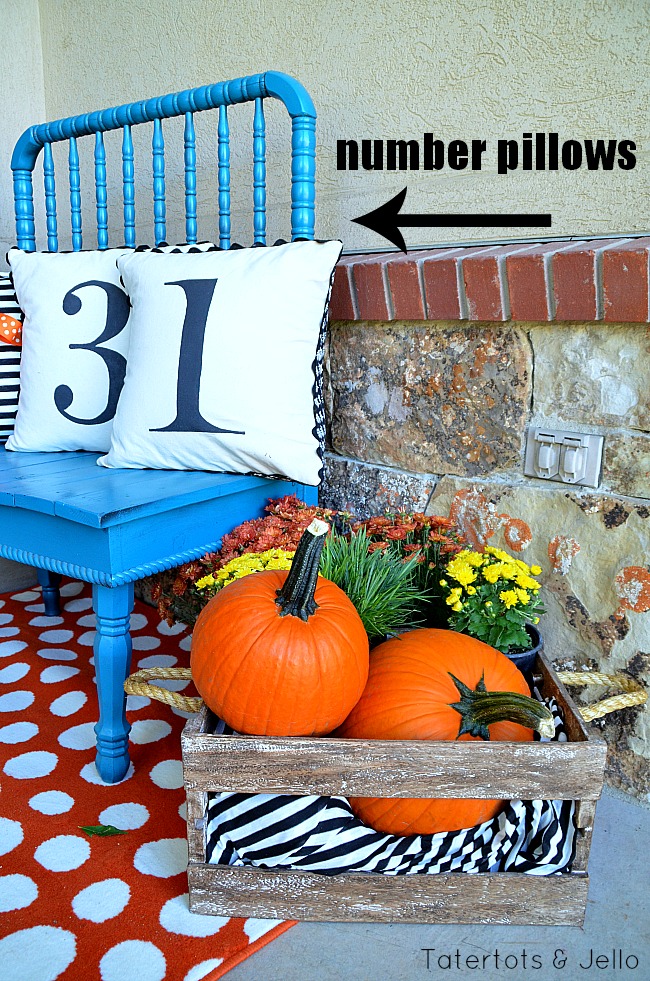 5. Add some pillows to the seating area. They will soften the area up — and add color too! I add the Numbered PB knock-off pillows I made a few years ago. the "3" and "1" make a perfect Halloween "31" for the season.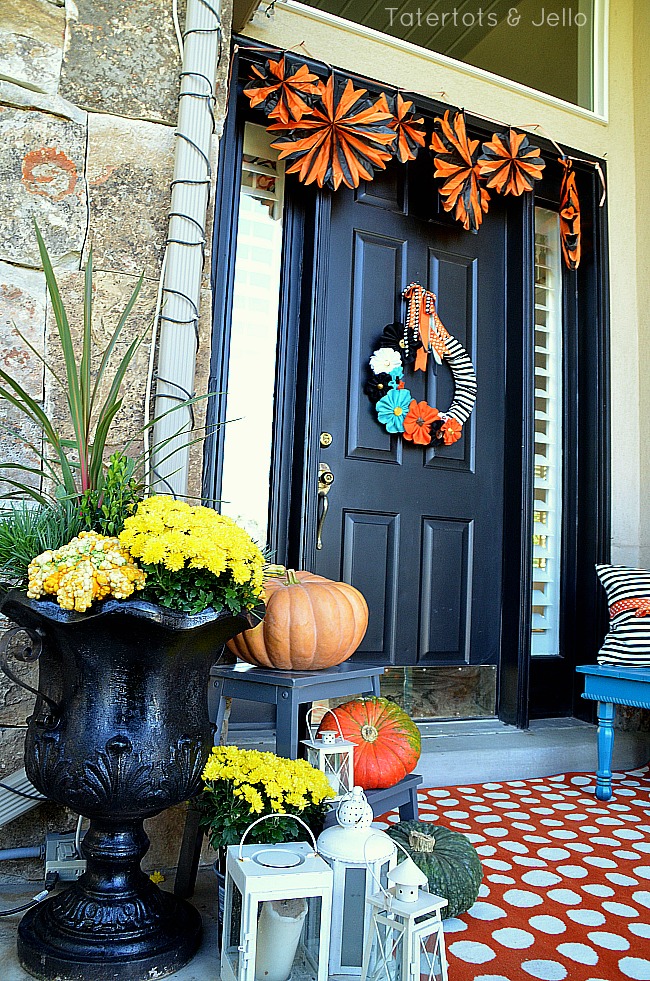 How have YOU spiffed up YOUR porch or front door? Let me know in the comments.
I would love to see YOUR ideas! !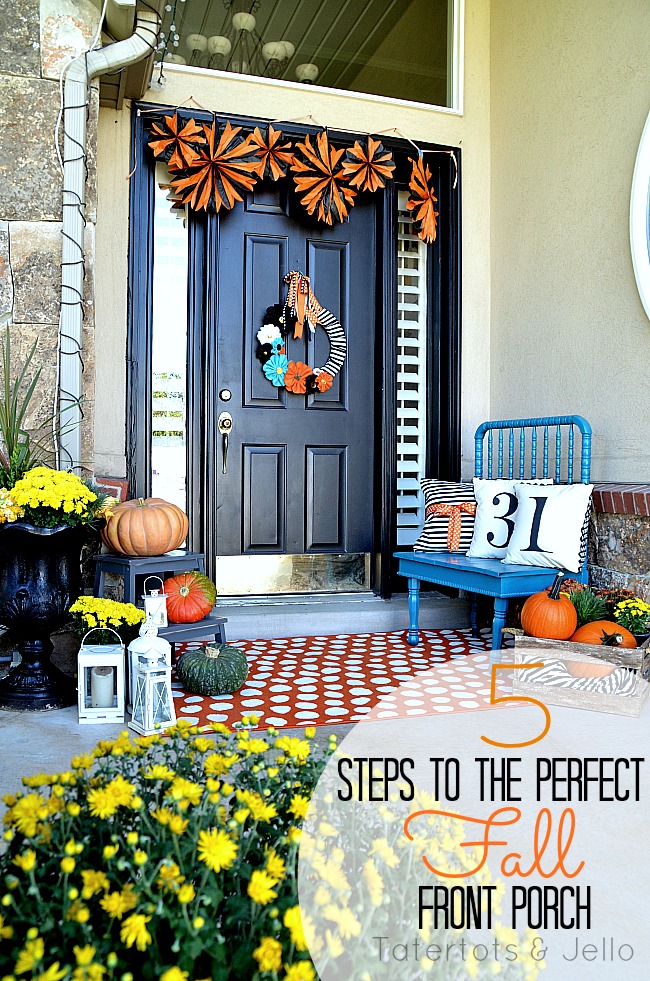 Happy FALL!
xoxo
PS – the Halloween Wreath tutorial is coming up tomorrow with a FREE template to help you make the felt flowers – YAY!!