DIY Pottery Barn-Inspired Witches Hat Luminaries. Create these sculptural natural illuminated witches hats for your front porch, stair landing or beside a garden gate!
DIY Pottery Barn-Inspired Witches Hat Luminaries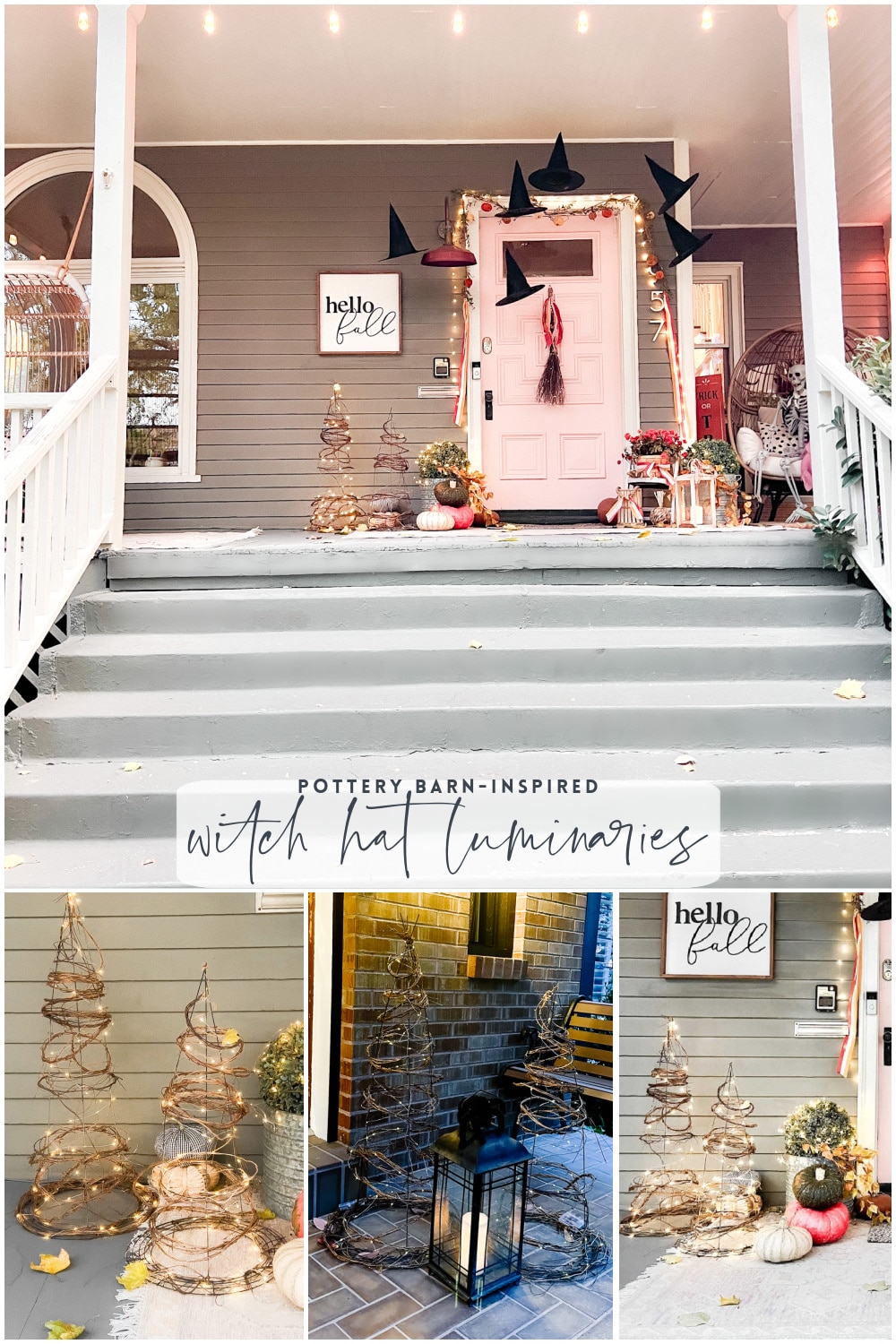 Halloween is the perfect time to transform your porch into a bewitching spectacle, and what better way to do that than with Pottery Barn-inspired witches hats? These enchanting woven sculptures light up the night, casting a spell of whimsy over your stair landing, porch, or garden gate. The best part? You can create your own magical display for a fraction of the cost. The witches hats on Pottery Barn's website are $100, I made mine for under $20!
The Best Halloween Porch Ideas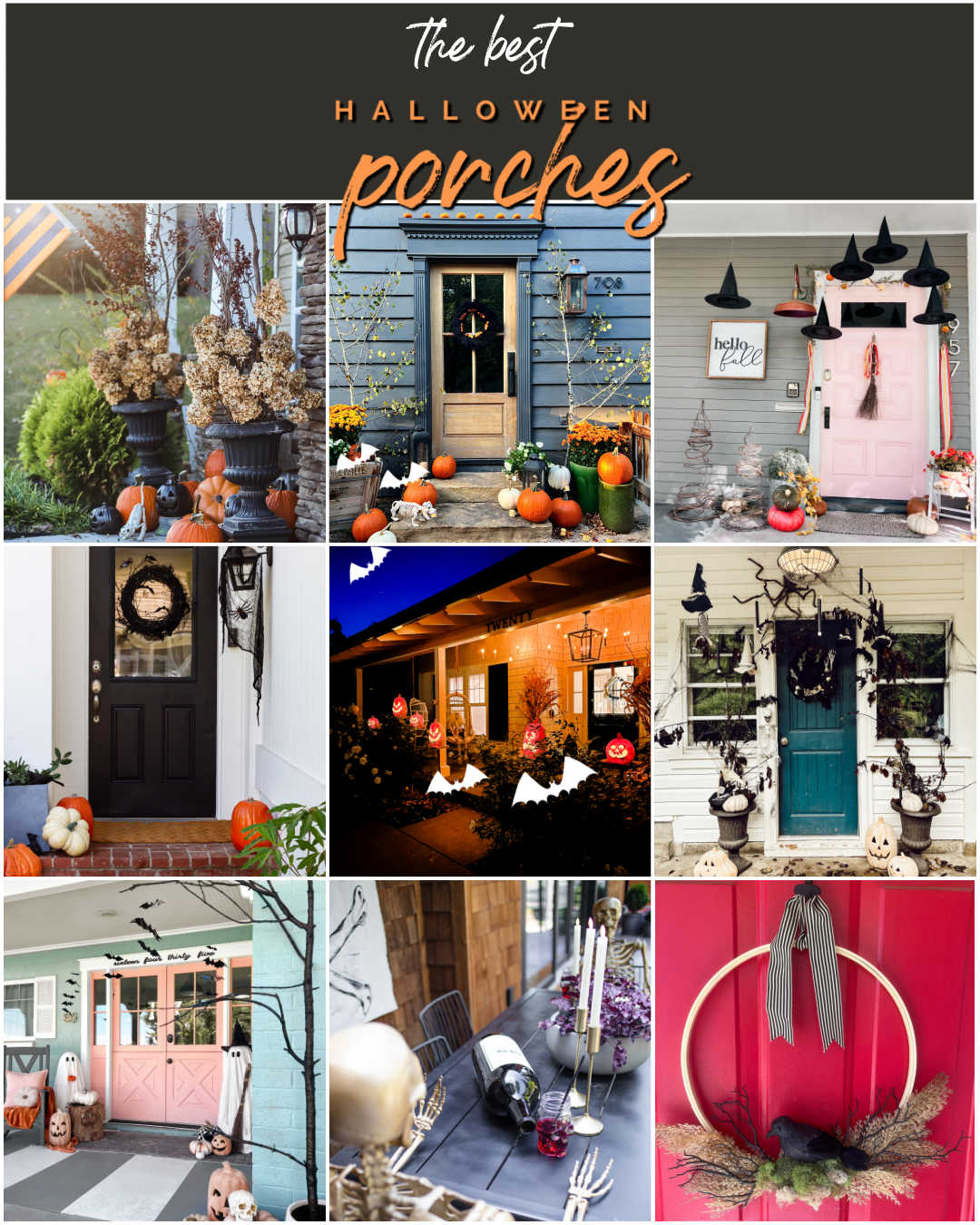 But first, I am joining these super creative and fabulous friends who are also sharing spooktacular Halloween porch and door ideas! Scroll down and click over to see their DIY ideas!
How to Make Pottery Barn-Inspired Natural Witches Hat Luminaries
Here's how I made these spellbinding decorations using simple materials: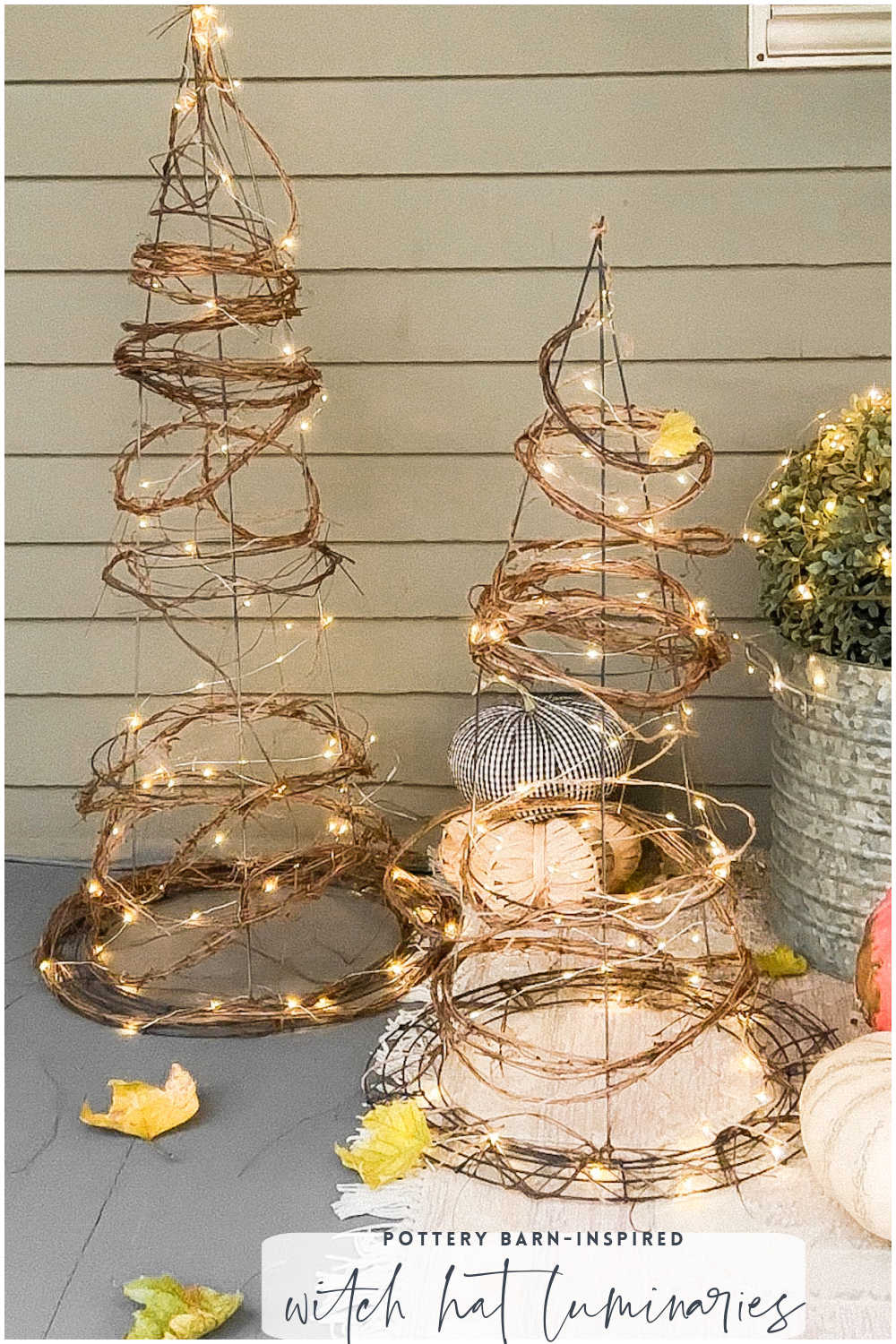 Materials Needed:
Directions to Make Pottery Barn-Inspired Witches Hat Luminaries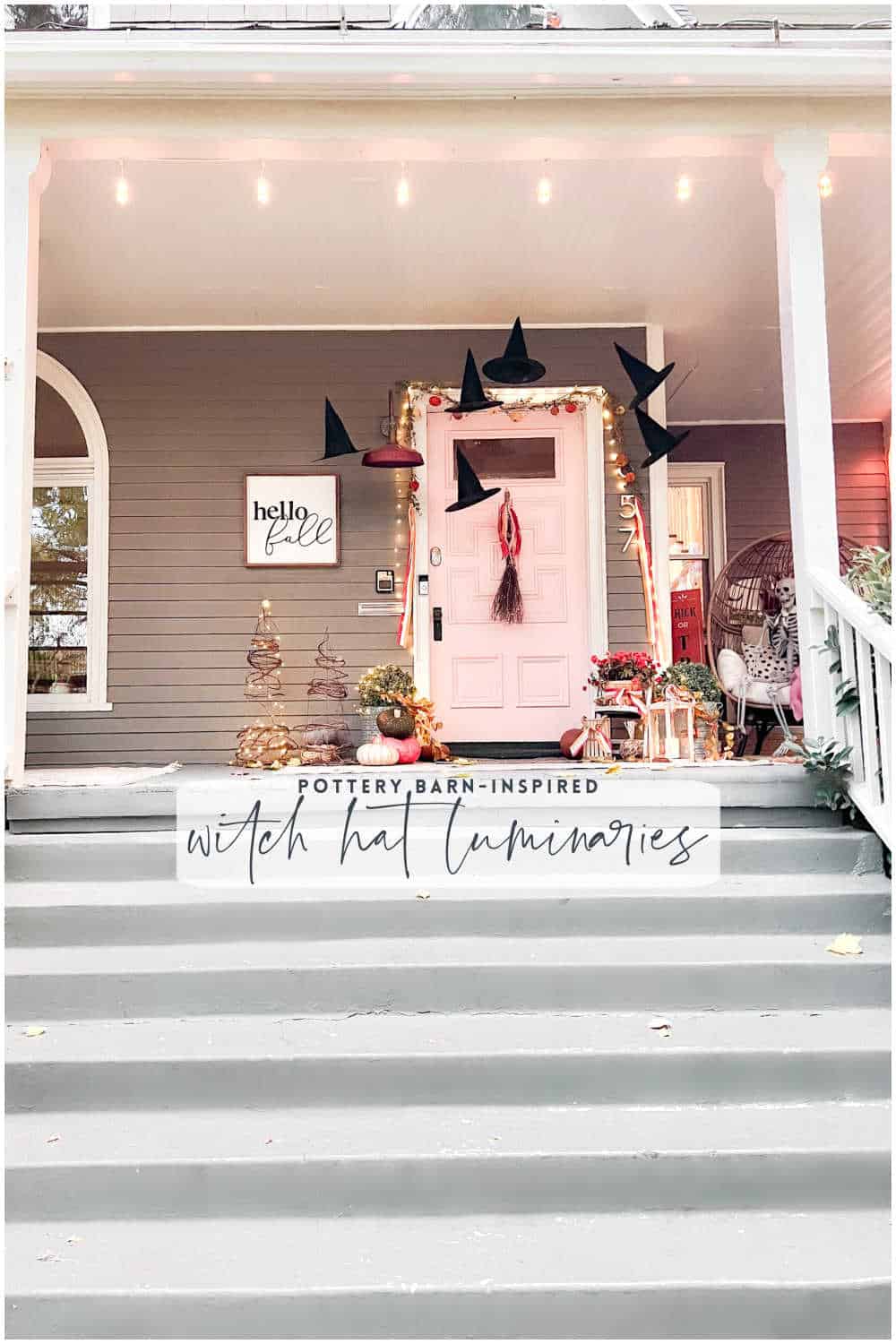 Step 1: Prepare the Base
Start by spray painting tomato cages and wreath forms with the color of your choice. I repurposed some extra tomato cages from my garden to keep the cost down. Once dry, place the tomato cage inside the wreath form. Secure the two together by wrapping wire around them, creating a sturdy base for your witch's hat.
Step 2: Reinforce with Raffia
To add an authentic touch, use brown raffia to enhance the structure. Attach the wreath form to the tomato cage by wrapping them together with raffia wire. Connect the ends of the tomato cage at the top by securing them with raffia wire, ensuring a cohesive and rustic look.
Step 3: Introduce Rattan and Grapevine
Now, mimic the texture of Pottery Barn's design by wrapping rattan wire around the tomato cage in sections. Add grapevine garlands to create depth and mimic the intricate detailing found in the original. Feel free to experiment with the placement of these materials to achieve the desired look.
Step 4: Weave in Raffia Garlands In true Pottery Barn fashion, use raffia garlands to add another layer of detail. Focus on one section in the middle of the tomato cage and another at the bottom. Continue by wrapping regular raffia around the tomato cage, allowing you to customize the appearance of your witches' hats.
Step 5: Illuminate the Night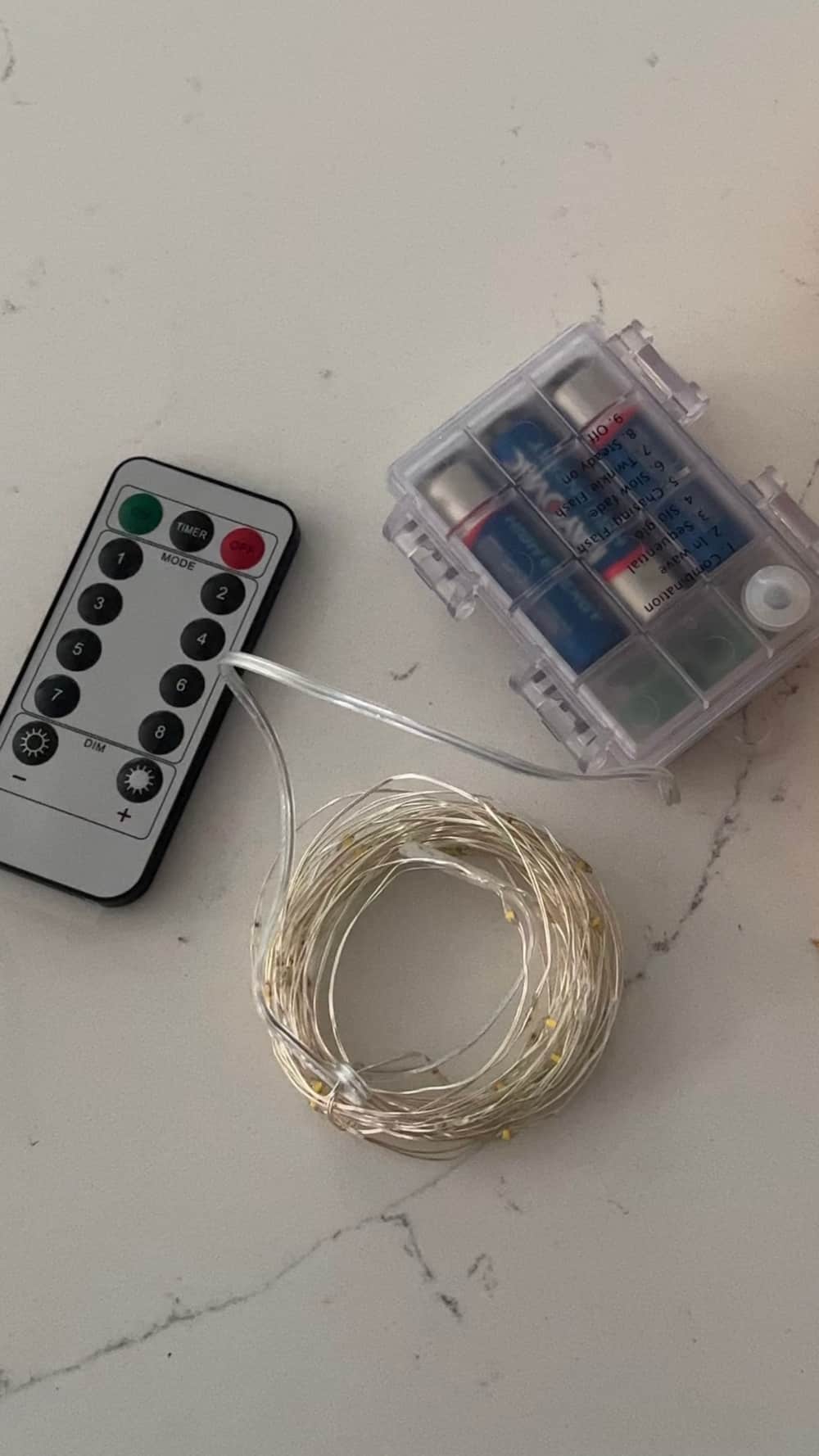 Bring your witches hats to life by wrapping them with battery-operated twinkle lights. Begin at the base, wrapping the brim of the hat, and continue all the way up to the top. The versatility of these twinkle lights, offering different settings like strobe, pulsing lights, and various glowing speeds, adds a dynamic element to your display.
Step 6: Set the Scene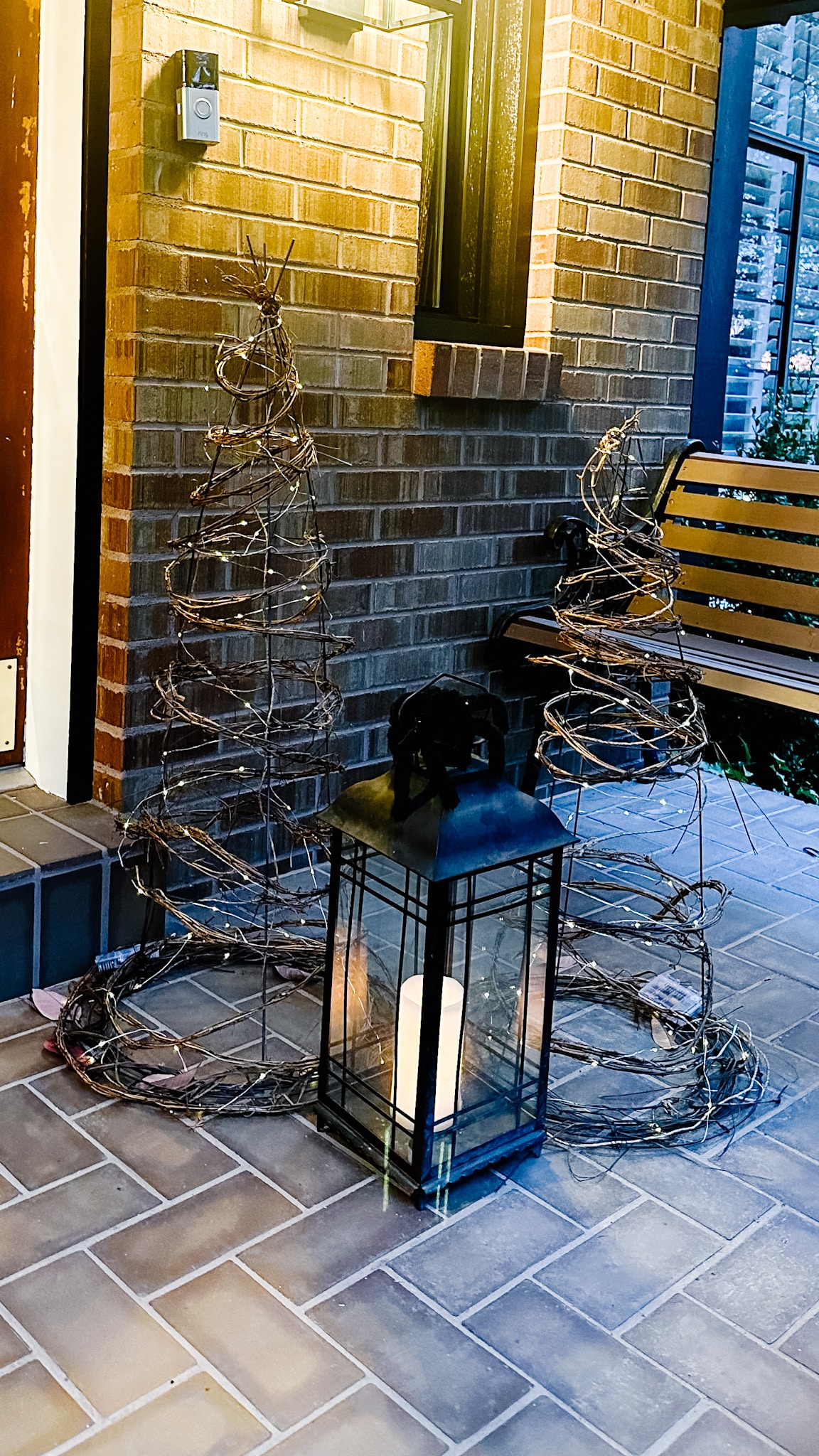 Arrange your witches hats on your porch, perhaps clustering different sizes together for a more captivating effect. I opted for a taller and a smaller one side by side, creating a spellbinding entrance to my witch-themed porch. I also made a set for my sister. This is what they look like on her porch. So cute right??
Additional Elements for a Bewitching Porch: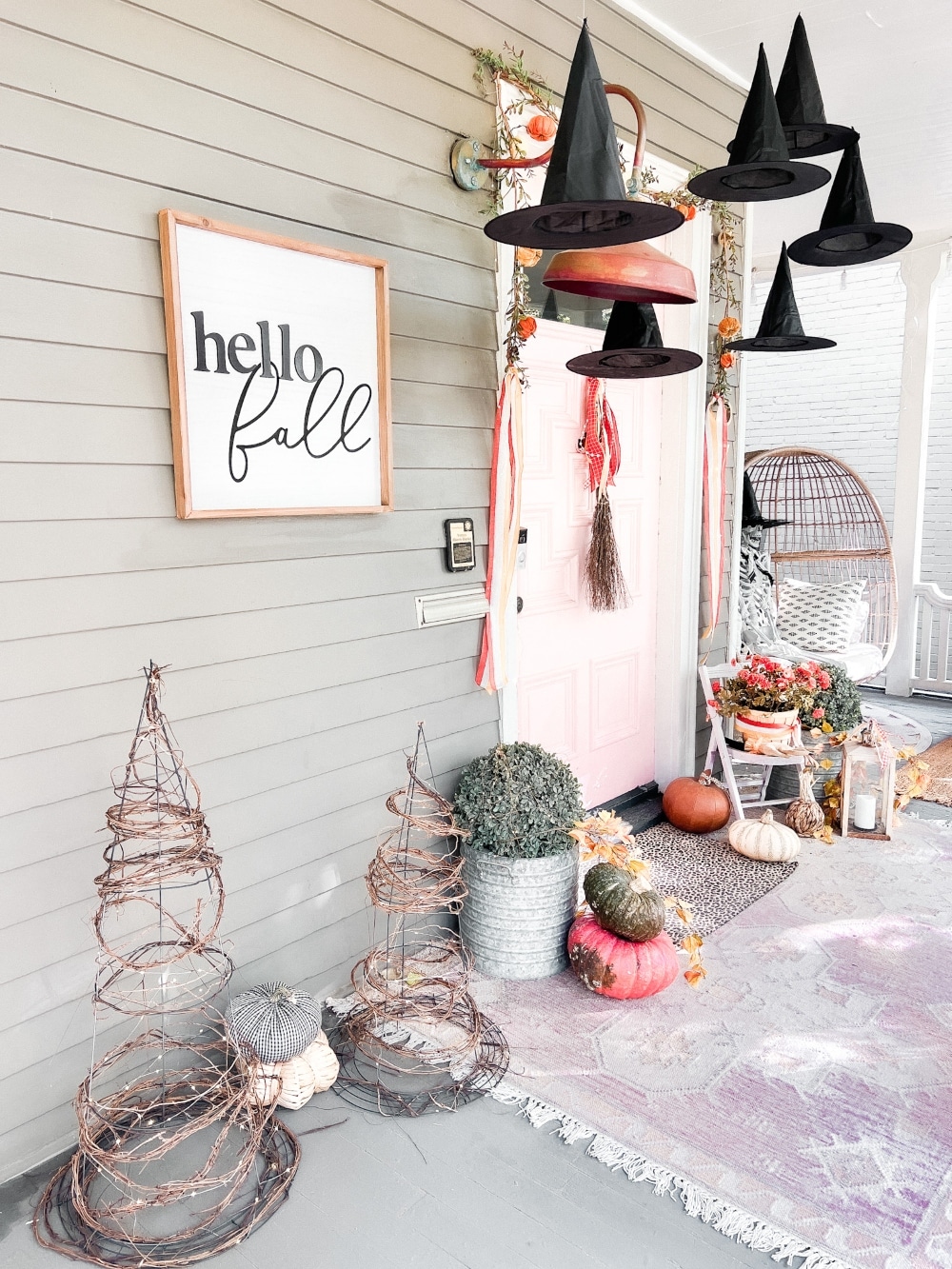 Creating a hauntingly beautiful porch doesn't have to break the bank. By following these simple steps, you can craft Pottery Barn-inspired witches hats that not only add a touch of magic to your Halloween decor but also leave your wallet intact. Share your creations on Instagram with me @tatertotsandjello, and let the enchantment spread. Transforming your porch into a glowing witch's lair has never been this easy and affordable!
The Best Halloween Porches and Door Ideas
Be sure to click over and see these Halloween porch and door ideas that my friends are sharing!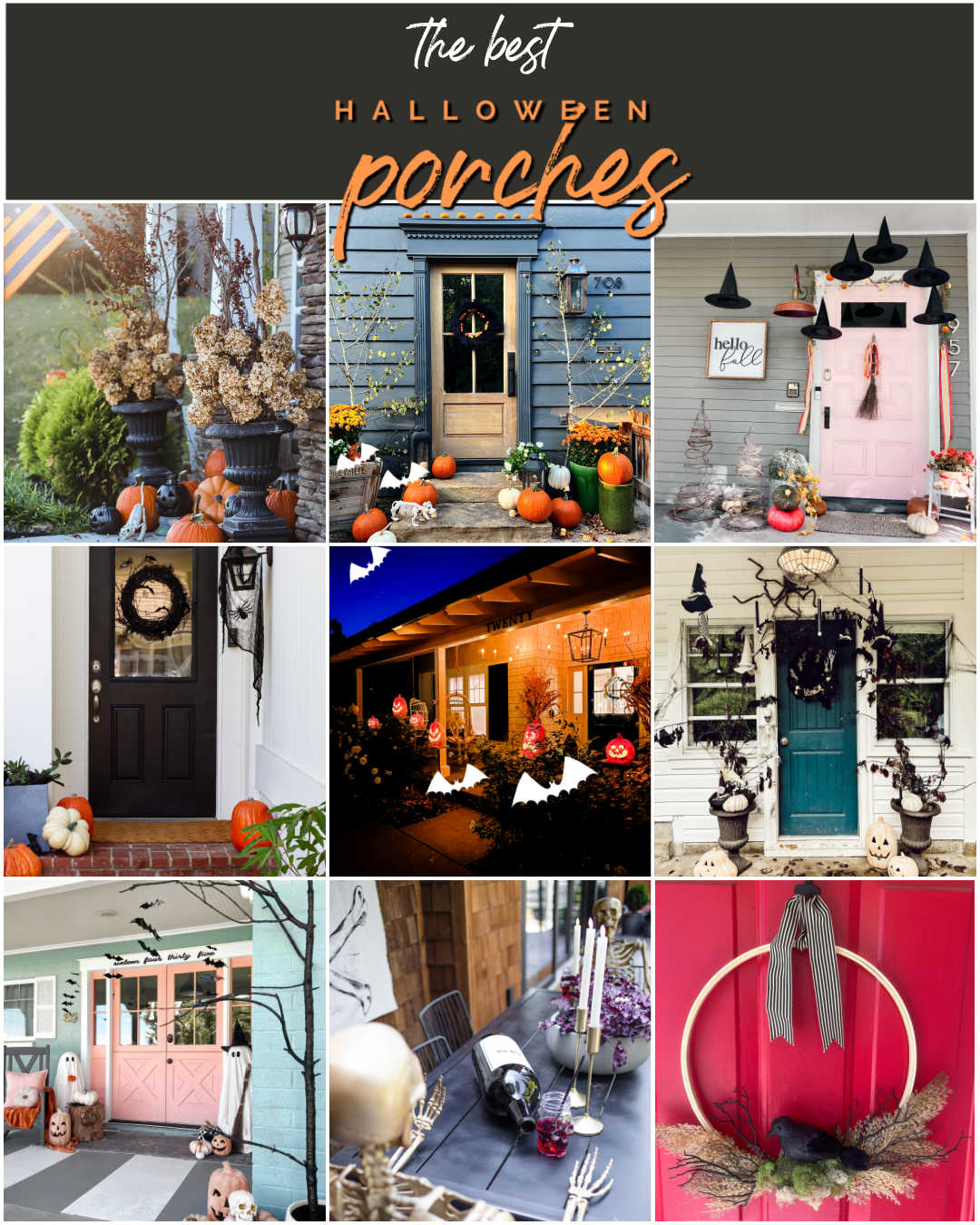 A Blue Nest | Creating a Natural and Spooky Halloween Porch
The Tattered Pew | How to Transform Your Yard into a Whimsical Halloween Wonderland on a Budget
Tatertots and Jello | DIY Pottery Barn-Inspired Witch Hats for a Spooktacular Halloween Porch
Zevy Joy | Nature Inspired Halloween Front Door Decor
Modern Glam Home | Scary Chic Halloween Front Porch
Hallstrom Home | Spooky Halloween Porch
Lolly Jane | Halloween Porch Decor Ideas
My Sweet Savannah | Halloween decor on our deck + DIY art
Today's Creative Life | Crow's Nest Wreath
Which idea would you like to try first??
Let us know in the comments!
xoxo