This post sponsored by Verizon FiOS®
We love technology at our house, but it's difficult sometimes to figure out how to integrate it into home decor. Verizon FiOS® asked me to talk about how I had done "techorating" at my house, and I realized I had done some very specific things to integrate technology into our decor. ("Techorating" is just decorating around technology. Catchy!)
So today I'm sharing 5 easy techorating tips with you! let's get started.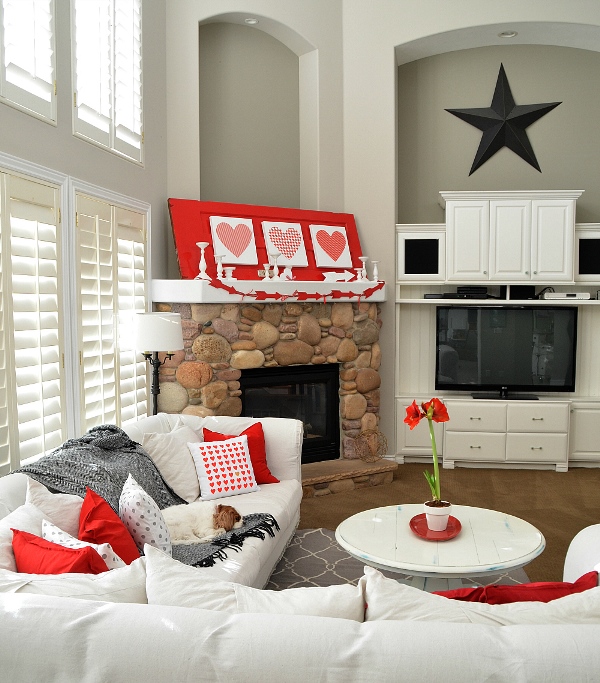 #1
Use color to focus attention away from the larger pieces of technology – like the big TV in the built-in cabinets. I'm not trying to hide the tech — but it's not the focal point of the room. It's hard when you have just a TV stand, for example, but by using other bold color choices you can draw the eye away from what would otherwise attract it.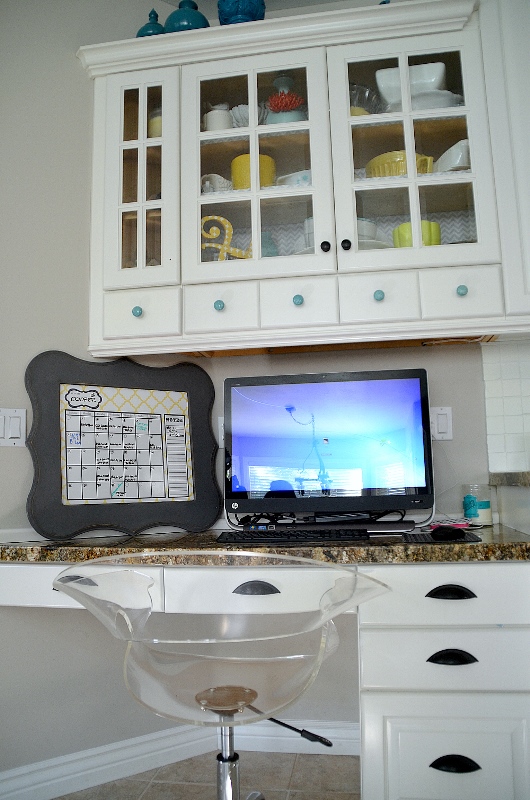 #2
Integrate technology where it will be used, not so that it's hidden away. We use this all-in-one PC in our kitchen. While we still do other projects on laptops and other computers in the house, this all-in-one in our kitchen sees the most use. Why? Because the kitchen is where we naturally hang out! So we do homework here, check email, look up recipes and even play inspirational cooking music! Don't be afraid to have technology visible in places you know it will get a lot of use.
#3
Accessorize! Add complementary, practical and beautiful items. There's nothing wrong with having your computer, speakers, or TV visible. But you can integrate it into the decor without letting it dominate. For example, in the picture above, I added some fun and visually interesting accessories, along with practical items like a pen cup and a fun lamp, to complement the PC on the desk. (Yes, this PC is where I do most of my blogging!)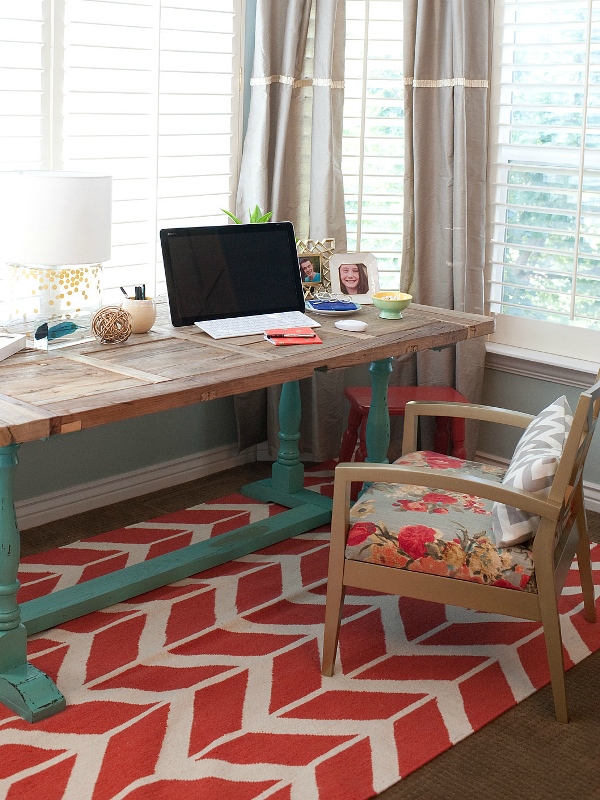 #4
Practice good cord management. Every technology has too many cables and cords. But there are plenty of cord management options, from simply using zip-ties to attach cords together to fancy conduits. I usually just zip-tie or use reclosable cable ties to gather all of the cables together and then attach them underneath the desk (see picture above). (I got fancy when we re-did our built-in entertainment unit and built a shallow, false back to hide the cables (bel0w).) You can find all kinds of easy options at your local home improvement store or even at places like IKEA.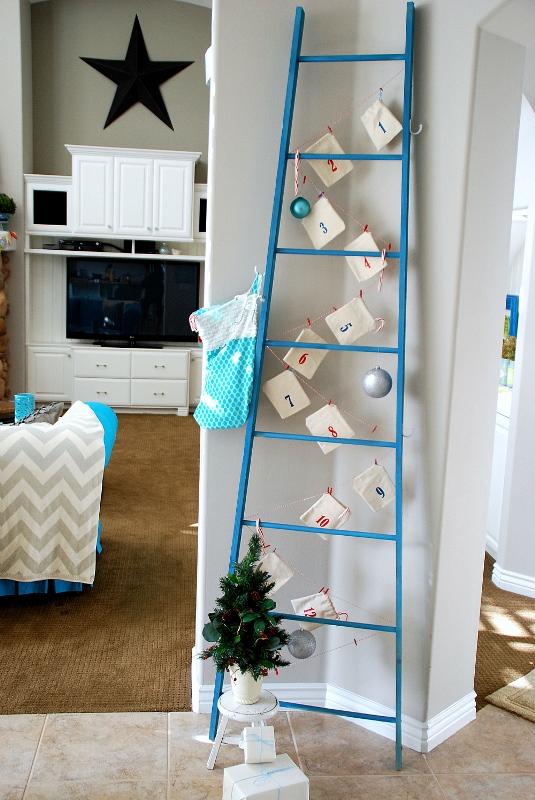 #5
Keep it simple, but keep it usable. In the picture above, you can't see the remotes, but they are there — inside the ceramic vase on the coffee table. You can see some of the cables between components of the TV system, too — it's important not to get too worried about oversimplifying the decor and hiding all the cables. Organized is better than disorganized, but most of us have to balance that with Real Life.
* * * * *
Don't forget to check out the #Techoration inspiration hub by Verizon FiOS here, where you can find more techorating inspiration, get moving tips & tricks, and enter the Upgrade Your Move contest. Just fill out the entry form and pin your dream #Techoration set-up for a chance to win a $4,500 Visa® prepaid gift card! (And I get to help pick who wins!)
What "techorating" tips do you love?
xoxo

This post was sponsored by Verizon FiOS®; however, the content and ideas are all mine. See my disclosures.