I'm trying to design and decorate a few of my rooms, and I've discovered that I want to make places in my home that are not only pleasing to look at, but serve a function as well.
What got me thinking about this?
It's amazing how much more time we spend in the our family room now!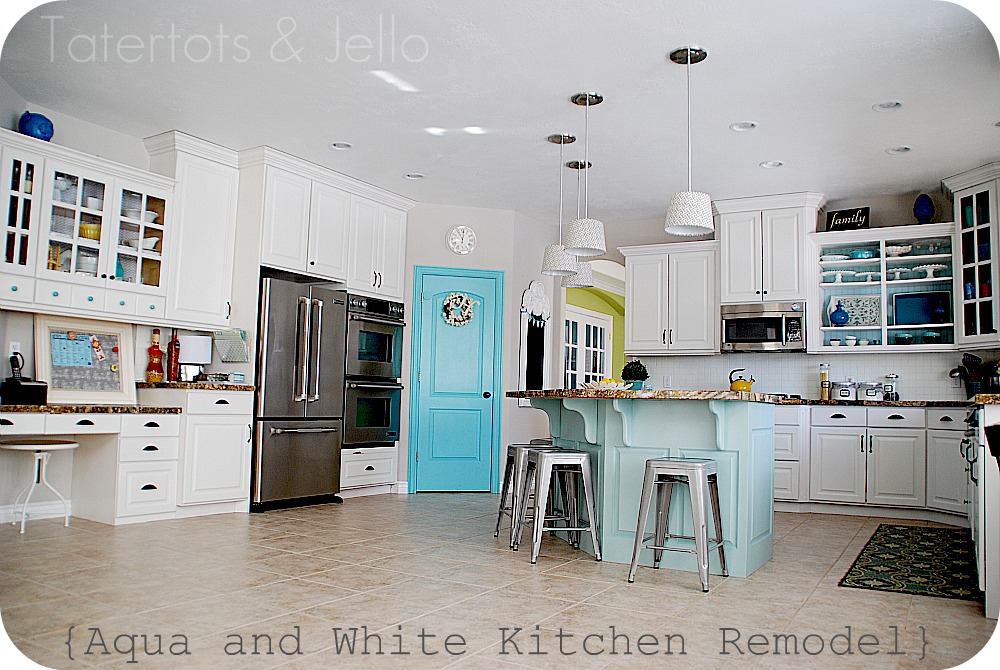 The colors are more inviting, it's more comfortable to be in, and, of course, there's food!
I realized I've maybe underestimated how the technology — like a PC or TV — I use in my decor can help bring people together, too.
Let me tell you what I mean.
I've been working on a few other spaces in my home to make them more functional, like the desk area of my kitchen.
I'm still getting good use out of
my "message center
" with handy file folders for everyone's current papers, but I know there's more I can do with that area.
So when I got to review an
HP Omni 27 All-in-One PC
for a bit, I immediately thought, "that would fit perfectly in my kitchen desk area!"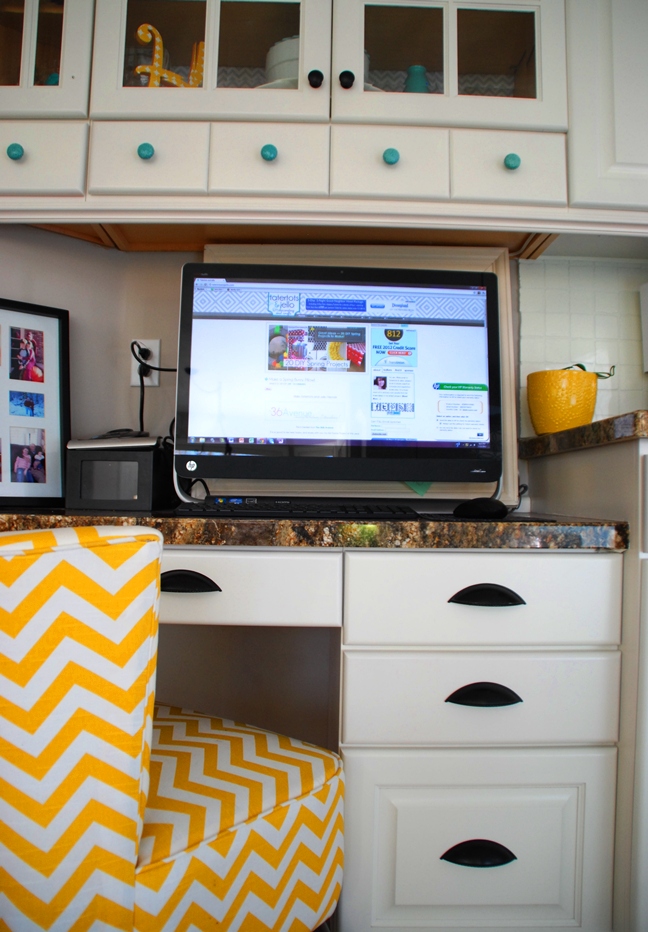 And, guess what, it did.
My family has had such a great time with this PC. I thought all desktop PCs — like the one we have upstairs — had to have a big box connecting to a monitor, but this one is all built into the monitor. I could tell it was different right out of the box: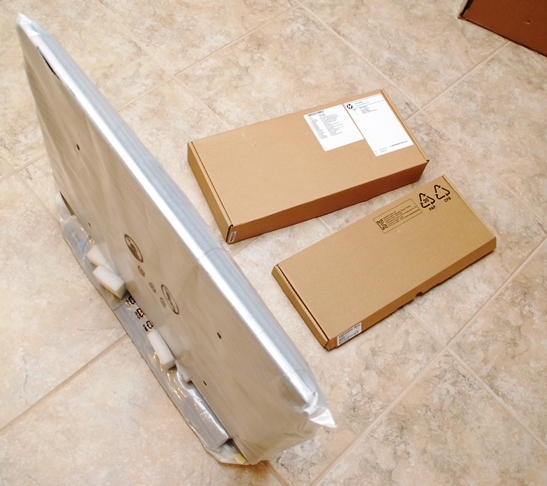 You can even wall-mount it if that works better for you.
Once you put it on your desk, all you see is the screen, and the screen is huge — 27″.
It's just the monitor/PC and a wireless mouse and keyboard.
The kids have had a great time checking email, on Facebook, playing games — and because it's such a nice, big screen and is such a fast PC,
they're doing it more together than apart.
I still can't get over how thin it is — it can really fit anywhere: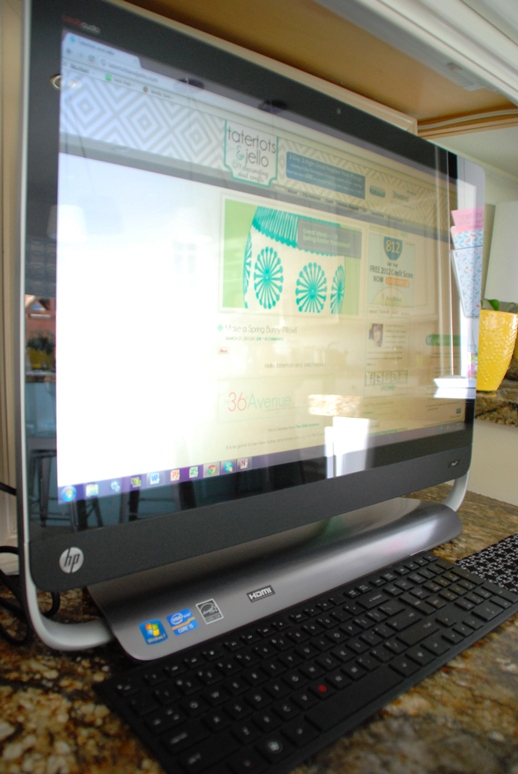 The PC's thinness doesn't leave anything out, though.
There's a blu-ray drive on the side so we can watch movies, and a media card slot so I can load pictures from my camera.
In fact, editing pictures has been awesome on the HP — the screen is bright, the computer is fast, and it makes me never want to work on photos on my laptop again!
It has plenty of memory and plenty of hard drive space, and runs a zippy Intel i5 processor.
It's quiet, which I appreciate. And it's so fun looking at all of my favorite websites on the huge screen.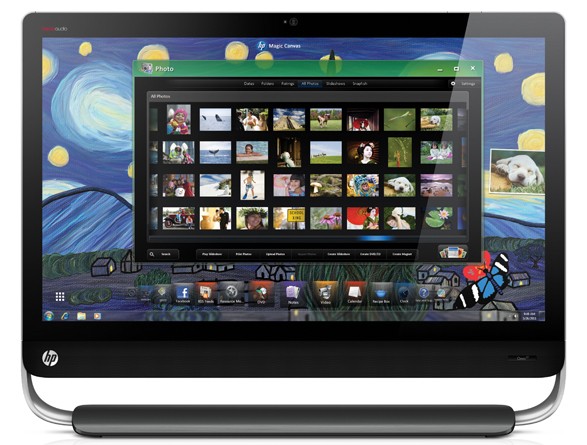 The kids even tried the
HP Magic Canvas
, which is kind of like a long scrolling desktop, where they can put a bunch of fun stuff on a desktop that scrolls left and right. I have used it to put my website full screen — and then just scroll to the right to use my photo editor full screen.
The kids have also had a great time with the cool HP photo features, with the integrated webcam, which does a really good job even in low light.
(check out this picture Hannah took of herself on it in the evening)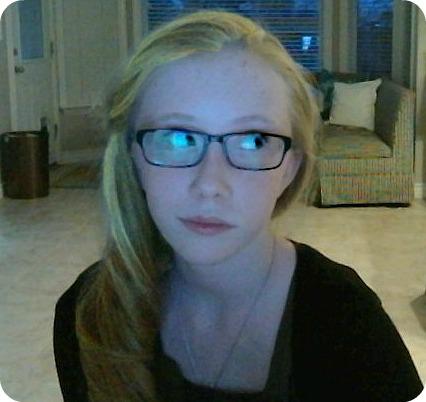 (I didn't even edit or adjust this pic!)
Having a computer in the kitchen has made it so that it's the place where everyone congregates.
And that's what has been so cool about to try this PC: it's actually brought the family together.
It's right there so that we can all enjoy what the kids are doing.
(And I might sometimes enjoy a bit of blogging …
and nothing beats Pinterest on a 27″ screen!)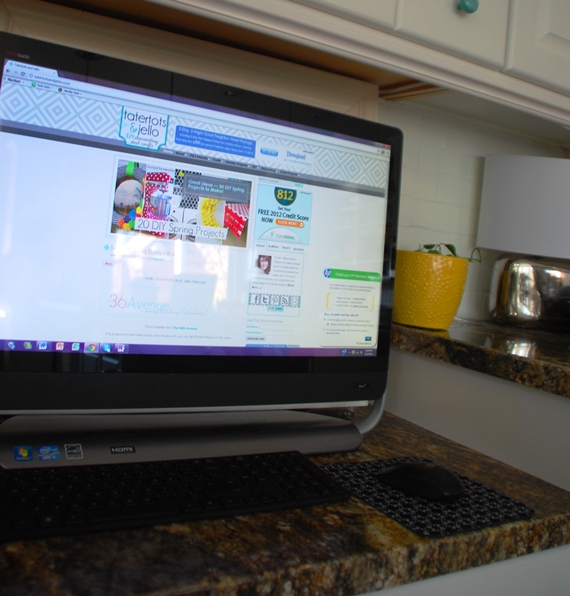 Have you found technologies that bring your family together?
(This is the first thing we've found since playing Rock Band as a family!)
(Note: HP provided me with this unit to review for a bit but I did not receive financial compensation for this post.)