Hi there! I'm Wendy from Wendy VonSosen Photography and the Wenderful blog. I'm excited to be a fledgling contributor to Jennifer's blog and experience a little piece of Tatertotsandjello!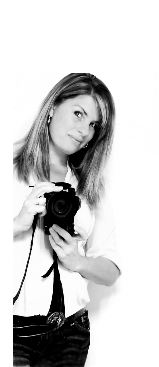 This year one of my goals is to print out more of my photographs. Often I'm so busy with clients' pictures that I don't take the time to sit down and edit and print my own. So my images sit on my hard drive in hopes of one day seeing the light of day. My kids have been complaining that our house is filled with pictures of strangers (orders waiting to be delivered) and there are no pictures of the people who actually live in our home. This year I'm going to change all that.

As I was thinking of how I would go about filling our home with photos, I turned to Pinterest for inspiration. (That, and it's my favorite past time at the moment. I know I'm not alone!) While I found a few great ideas, it got me wondering how my friends and fellow photographers display their own photographs. So I decided to dedicate the month of January to photo inspiration. I've had a different guest blogger each day share what, how, and why they display their art in their own homes. I've called it my Art Display Project. It has been so much fun and I've gleaned SO many wonderful ideas from all of my friends. I thought it would be fun to share a few unique ideas from the project here with you today in hopes of inspiring you to get those images off of your own computers and cds and get them printed! (Click on each person's name for their full post).
First up, Amy Lockheart uses beautiful antique items in unique ways to display photos around her home. I love her use of old washboards. And you should see what she does with antique flower frogs!
I wanted to show you Deb Schwedhelm's inspiration board in her work area because I think everyone should have one of these. Yes, Pinterest is an amazing online form of this but there's nothing like a tangible board full of tear-outs and doodles, and notes, and tchotchkes to feed the creative beast inside each of us.

Deb also creates a memory book full of family highlights and photos at the end of each year. A "must do" on my list this year.
I've included this beautiful hallway of Gina Oh's because I love the symmetry of the frames and the timeless feel of the black and white prints.
Isn't this wall system that Gretchen Davis uses, so awesome? It's so easy to display and change out many images at the same time.
I am in love with Jennifer Nguyen's idea of mixing portraits with kids' artwork!
Jobrina Hofleit shares a genius and economical idea for displaying photos (or art) that makes changing out images quick and easy.
And don't forget the family pet! Joyce Smith shares a hilarious story about what her dog did when she hung up a portrait of the family cat.
Don't you just love the simplicity of these canvases in Jules Trandem's bedroom? When shooting, take into consideration how your clothing choices and location will mix with your home furnishings.
I love how Kristina Buskirk labels her kids' art work with a snap shot of the artist. Such a great idea!
Kristin Young shared some inspiring ideas in her gorgeous home. I chose this one because I love how unique it is. I'll be hunting for a beautiful old frame the next time I'm at the flea market.
Misti Dawson loves to change out the prints on her cabinets often and loves that she gets to look at them any time she's in her kitchen.
I'm not a scrapbooker but Nancy Lary's Project Life almost makes me want to tackle something like this.
Rachel Chaney's corkboard idea is one I'm definitely going to adopt. I just have to find the right board. I'm always looking for ways to display small snapshots and prints. This is fabulous!
This is one of my absolute favorite ideas from this project. Sara Tegman took a photo from her wedding day, and the wedding days of her parents, in-laws, and grandparents and created a gallery of wedding day photos. How amazing is that?!
Do you Instagram? I thought so. Did you know you can make magnets from your Instagrams? Shannon Harrison shared hers as well as lots of other creative ideas.
Ledges. I've always wanted to incorporate ledges into my home. Stacey Woods' ledges are straight out of a magazine!
I know I've said it before, but I think everyone should have an inspiration board near their work space. I love the way Tamara Burross designed hers.
Cheap and Easy. That's not how my husband would describe me but I love a cheap and easy project. Val Spring shared a great cheap and easy way to display smaller prints.
So many more inspiring ideas have been shared this month! I wish I could include them all but I'm sure I've already used up my allotted corner of the blog.
Just to prove that I am, indeed, serious about this goal of mine, I'm finishing up the final touches on my own wall display share. Wednesday I will blog far too many pictures of my walls but for now, I'll share one idea that I've incorporated. While I have every intention of creating a memory book each year, to hold us over until then, I've created a collage of our family memories in 2011.
I found the free template from Paislee Press and created it in CS4. It ends up being a 12×12 print with each image about an inch square. I framed it in a 20×20 with a simple white matte. The kids love to hunt for themselves in the squares and it's a fun conversation piece as well.
(Update: The Paislee Press template doesn't seem to be offered anymore — you could create something similar by creating a grid of square pictures in a photo editing program.)
Thanks for stopping in and I hope I've inspired you to start thinking about your walls and memory books and photos. If nothing else get them off of your computer, print a whole bunch of 4×6 prints and fill a beautiful box with them for your coffee table!
Wow — Isn't she incredible???
I am so lucky to have Wendy as a sister and friend. Wendy's blog is full of gorgeous inspiration and fabulous ideas you can use to capture those wonderful moments in your life.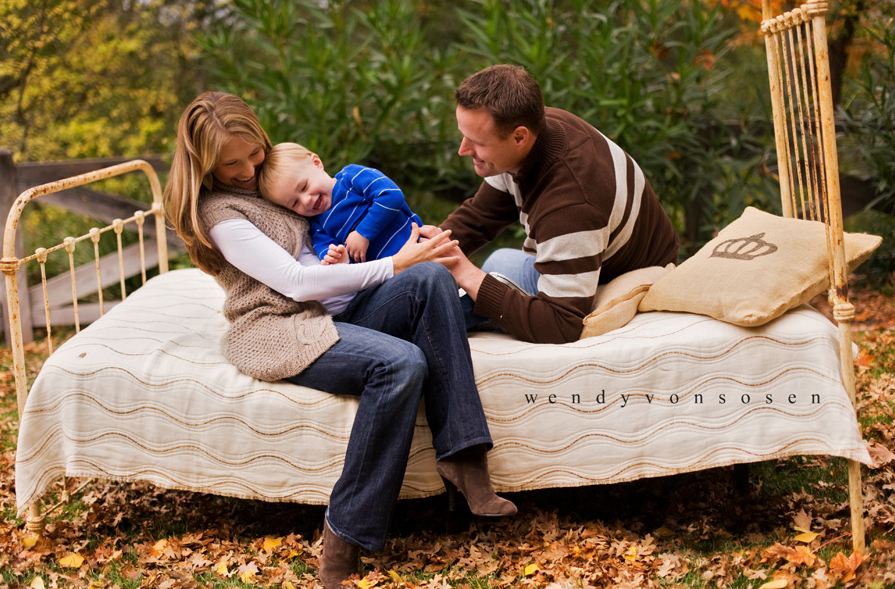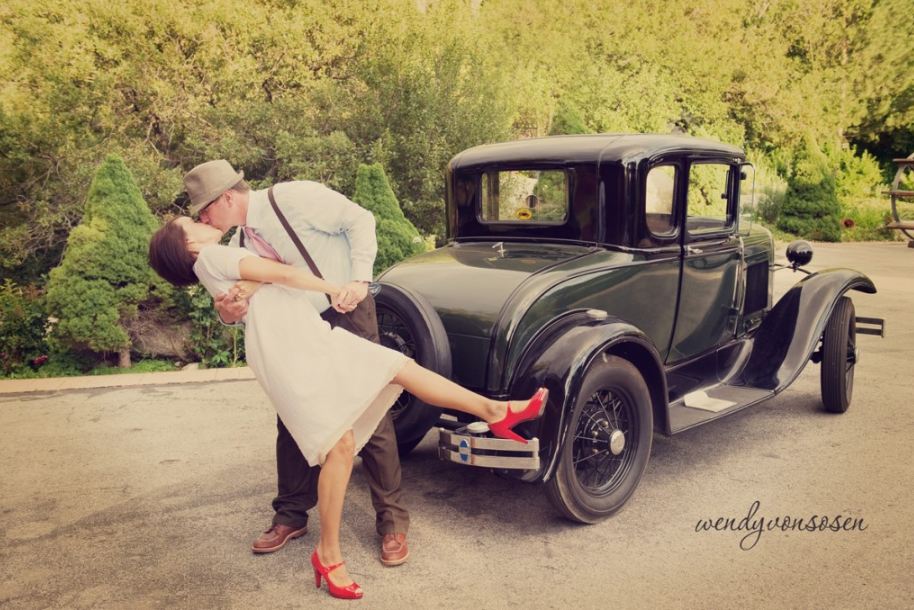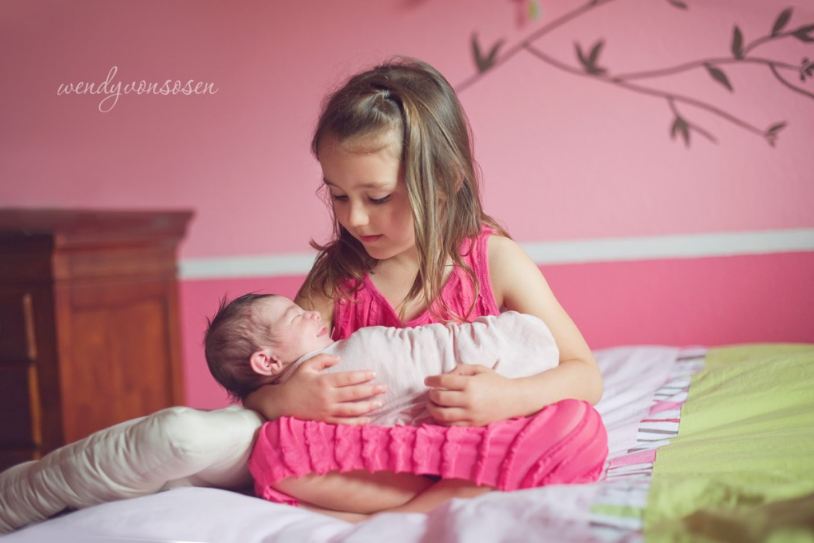 And, if you live in the Bay Area and are lucky enough to get on her photography schedule, you will have some pictures that you will treasure forever. I love the family pictures that she took of us this year. I'm so excited that Wendy is going to be sharing her fabulous photography ideas with us each month!!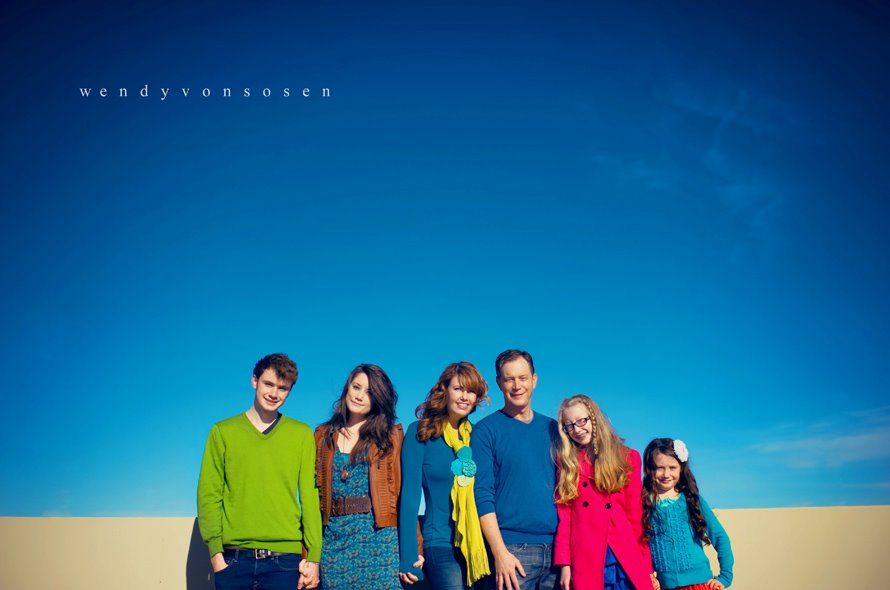 Have a Wenderful Day!!
oxoxo