This post was sponsored by Princess Cruises. All opinions are my own.
10 Must-Try Dishes Aboard Ruby Princess Alaska Cruise. The BEST dishes to try during your Princess Alaska Cruise. From breakfast omelets to fish tacos, burgers, gorgeous desserts and more!


10 Must-Try Dishes Aboard Ruby Princess Alaska Cruise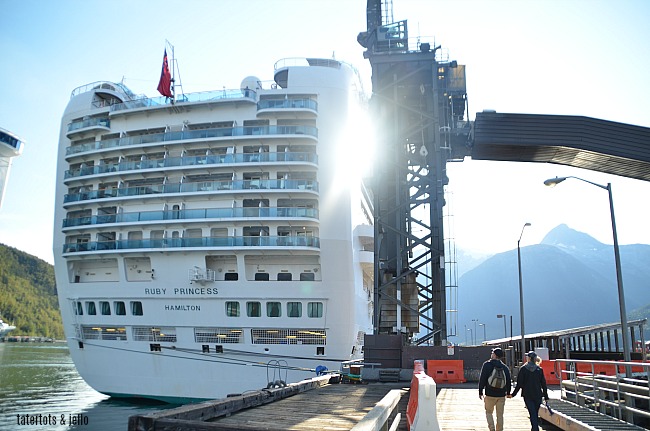 The food aboard Ruby Princess Alaska was out of this world good! I never realized that an experience could be so intense. The scenery of Alaska combined with the food was unbelievable! Here are some of our favorite from our ROMANTIC Ruby Princess Alaska cruise!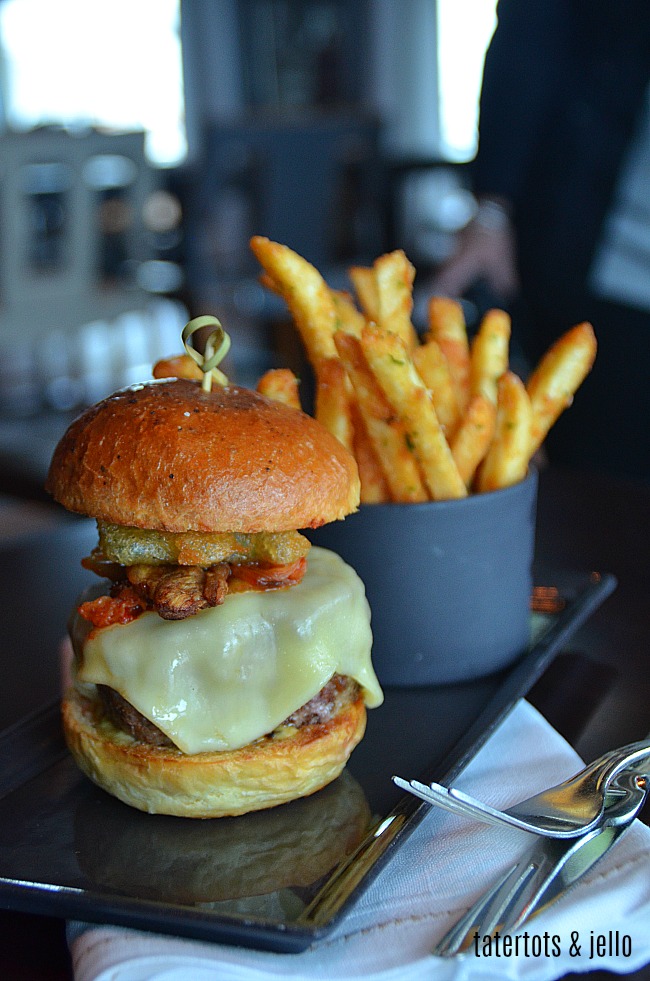 Ernesto Burger from Salty Dog Gastropub
Fresh ground rib eye and short
rib patty, grilled pork belly, caveaged
Gruyère, caramelized kimchi
beer battered jalapeño, charred
onion aioli, smoked salt & pepper
brioche bun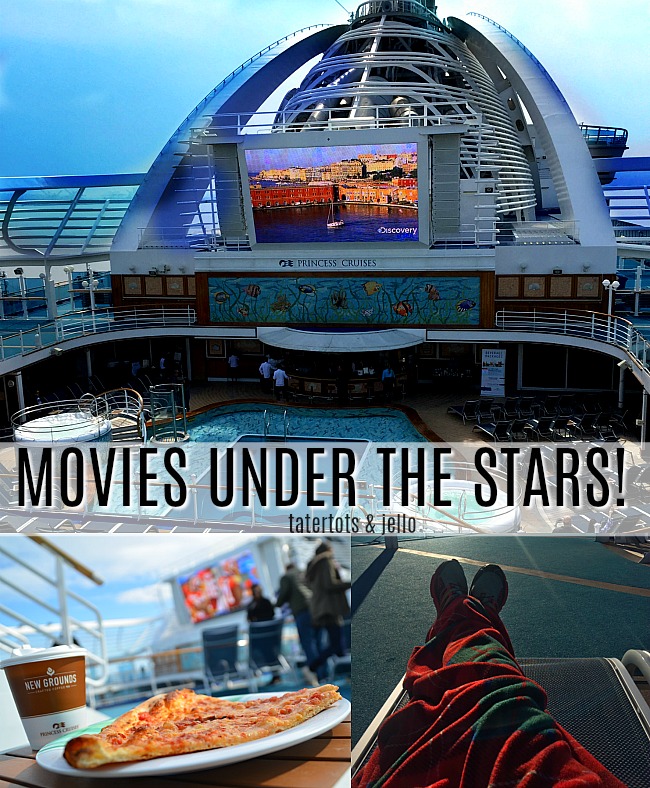 Hand-Tossed Pizzas on deck – the pizza was AMAZING! I know it sounds lame but I loved the pizza. You can grab it anytime. There is always the traditional Margarita. But they change it up everyday with a specialty pizza that is new. It was fun going by and seeing what the pizza of the day was. Also the pizza is out where the GIANT screen is and it was fun to grab a slice and watch a game or grab a slice and watch the movies under the stars!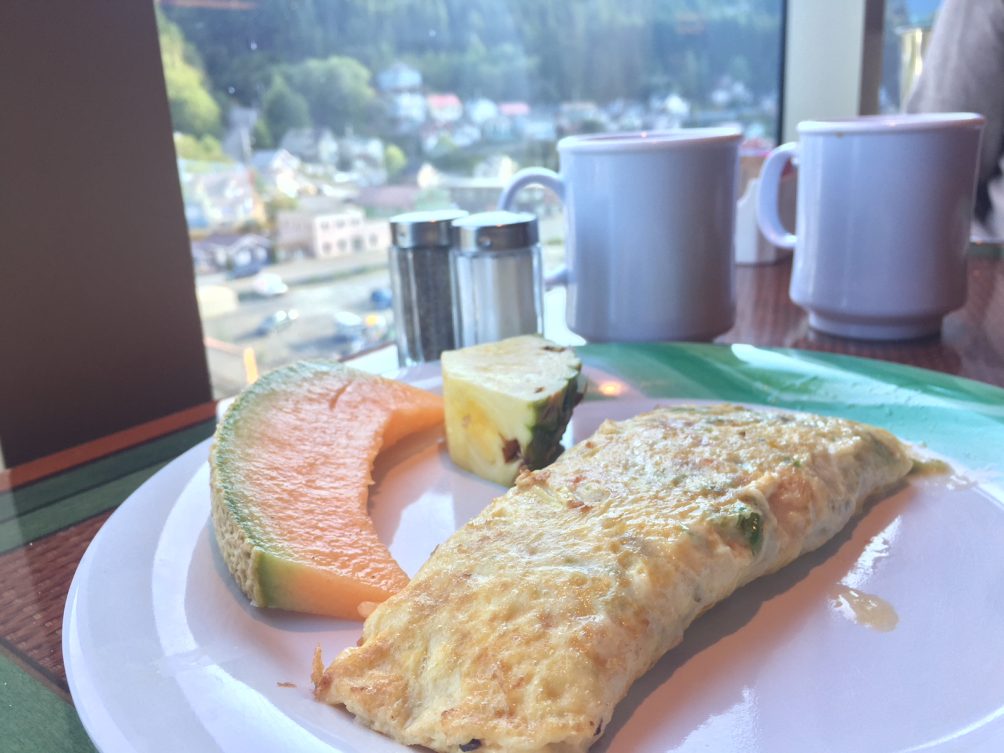 Custom Omelets from the buffet – the buffet had lots of scrambled eggs and even poached eggs ready to go. My favorite part was ordering a custom omelet. You can fill out a paper with the exact toppings yow want and they will bring it right out to you. So good!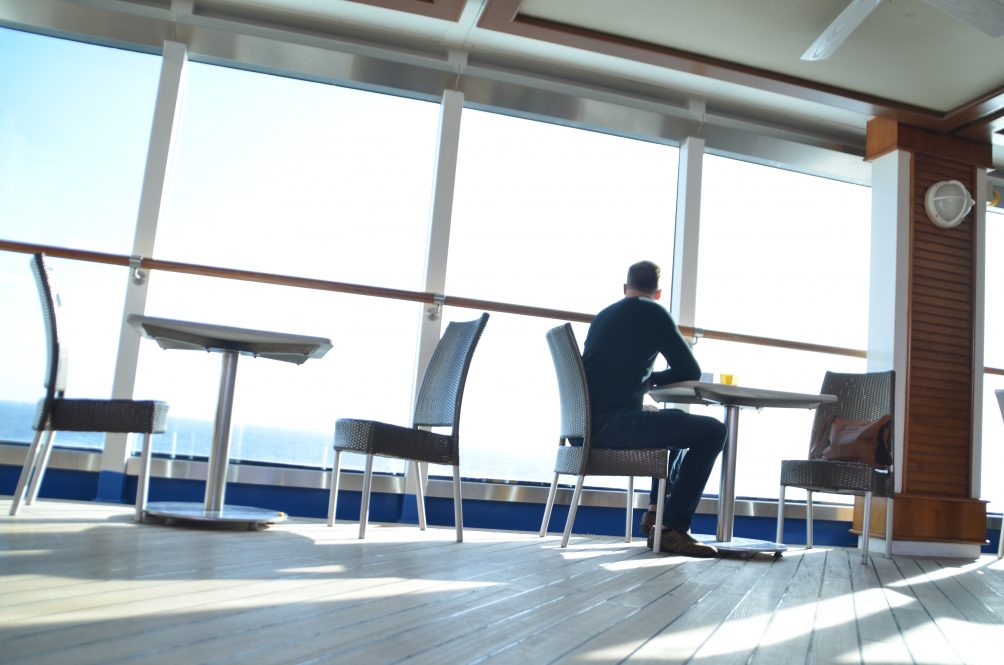 10 Must-Try Dishes Aboard Ruby Princess Alaska Cruise
Fish Tacos. The pizza place also serves tacos! One day were were strolling past the pizza stand and notices a very large line. We learned that they were giving out fish tacos that day. YUM!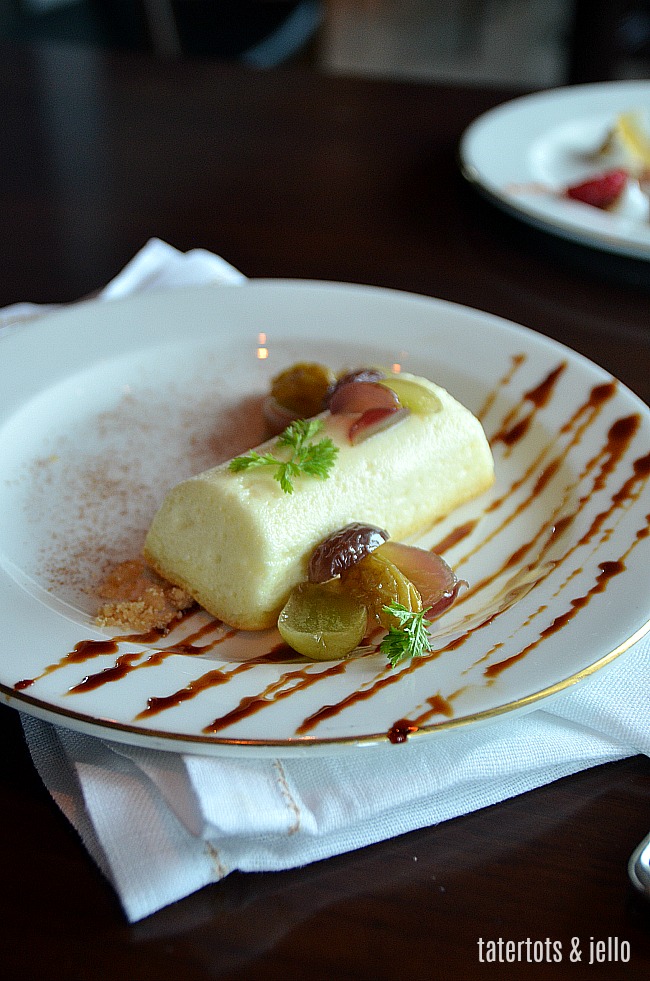 Toffee Cheesecake From SHARE – soft, understated and decadent. An amazing dessert.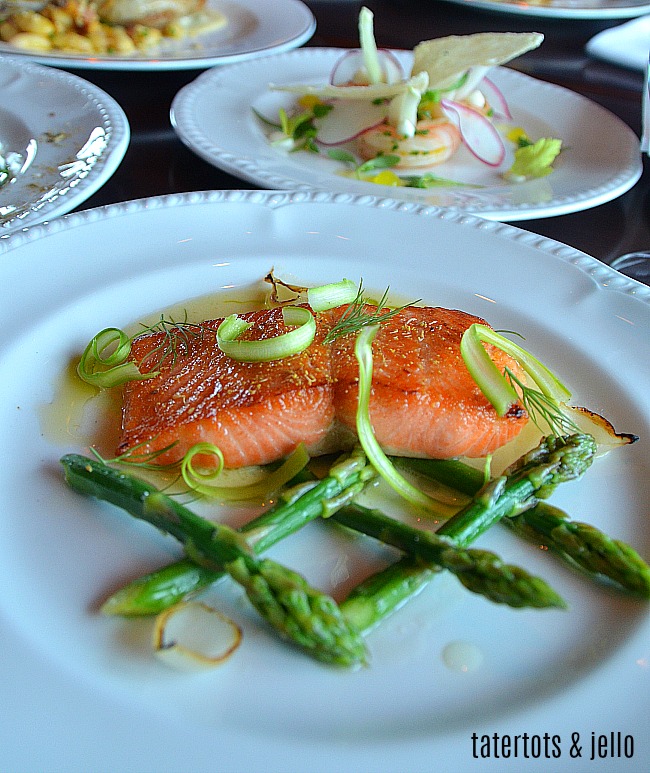 Seafood from the buffet – the seafood was so good! They had shrimp, crab legs and even lobster. So fresh and SO good!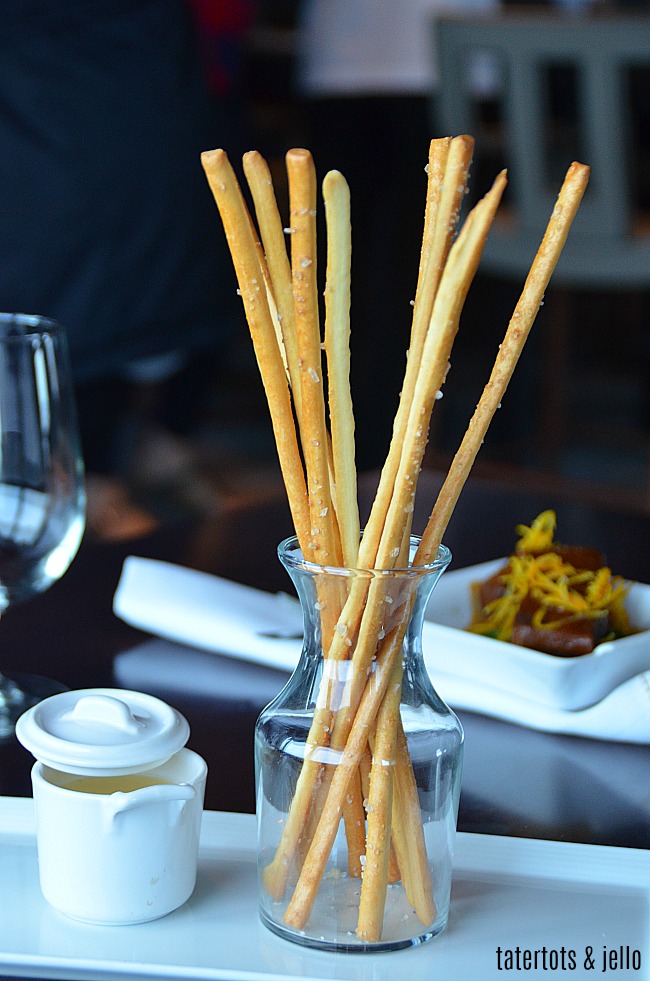 Ernesto's Dip Sticks – The perfect appetizer!
Crunchy bread sticks, beer-cheddar fondue, flaked smoked salt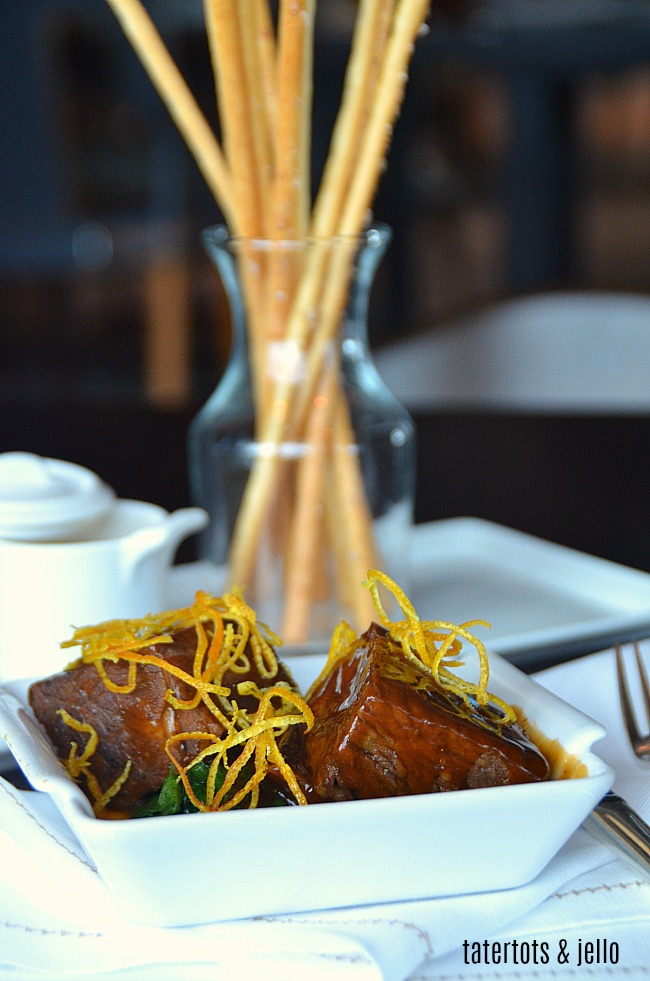 BEEF SHORT RIB POUTINE – the meat was done to perfection!
Braised in Cabernet wine,
rosemary gravy, potato frites,
cheddar cheese curds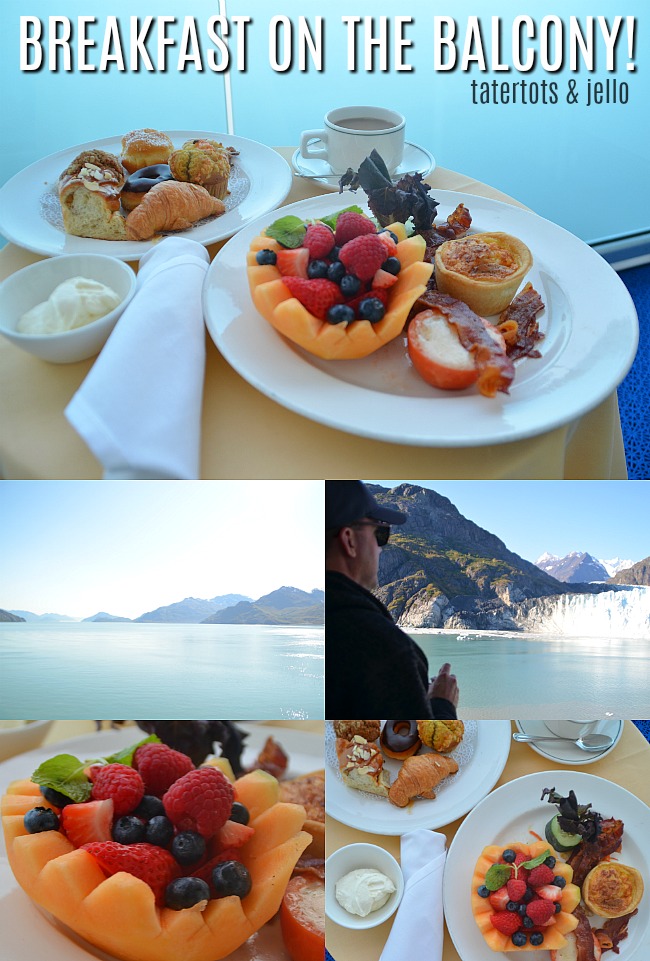 Breakfast on the Balcony – we ordered breakfast on our balcony the morning that we sailed through Glacier Bay. It was THE most romantic breakfast ever!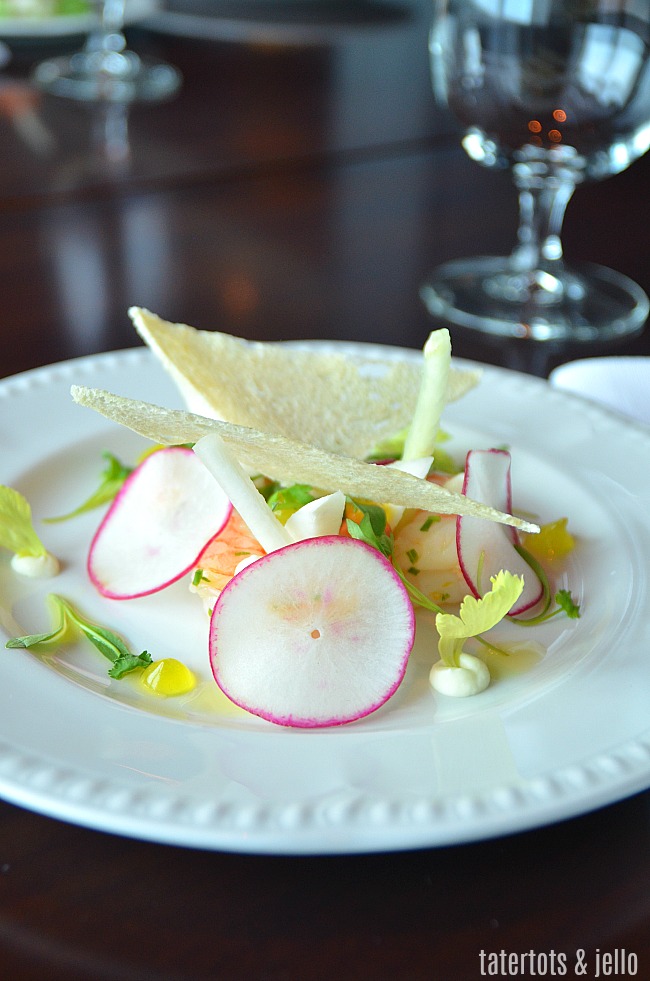 10 Must-Try Dishes Aboard Ruby Princess Alaska Cruise
Shrimp Salad, Lemon Gel, Turnip, Citrus Salt, Brioche at SHARE by Curtis Stone (on board Ruby Princess). A beautiful, light salad.
There is so much more I can say about the food and everything about the trip. It was THE most magical honeymoon. We couldn't have asked for anything better. It was such a wonderful way to start off our life as a married couple! If you ever have a chance to go on a cruise, consider a Princess Alaskan Cruise. It is an amazing experience!


There is also something new — the Princess Cruises Ocean Medallion program. A free, wearable device that facilitates extraordinary guest vacation experiences to make cruising more personal and simple than ever before. The Medallion holds your unique digital identity which is encrypted and communicates with thousands of sensors on-board and in port. It lets the Crew see information they can use to serve you better. That's in addition to using Medallion for payments, unlocking your stateroom door, speeding up embarkation and much more. Such a cool idea!
Check out the other posts about our Alaskan honeymoon: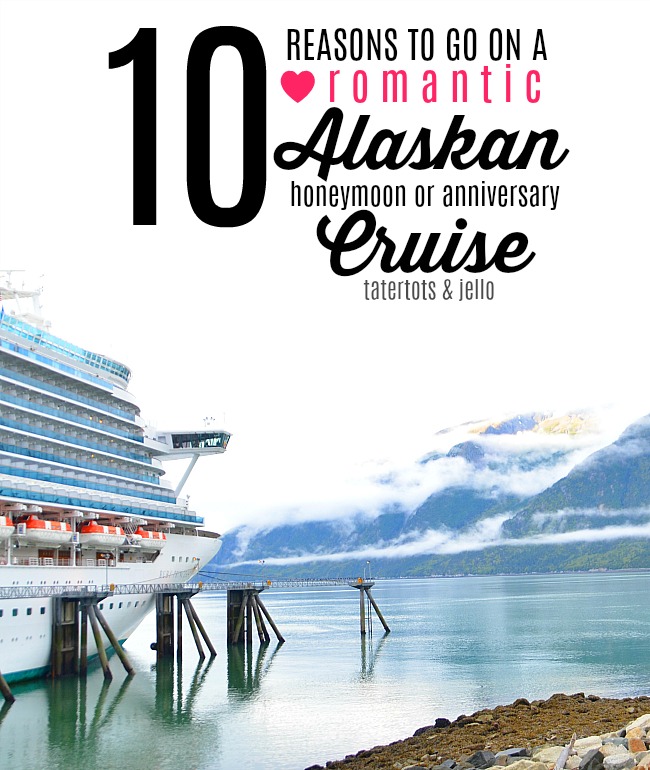 10 Reasons to go on a Romantic Alaska Cruise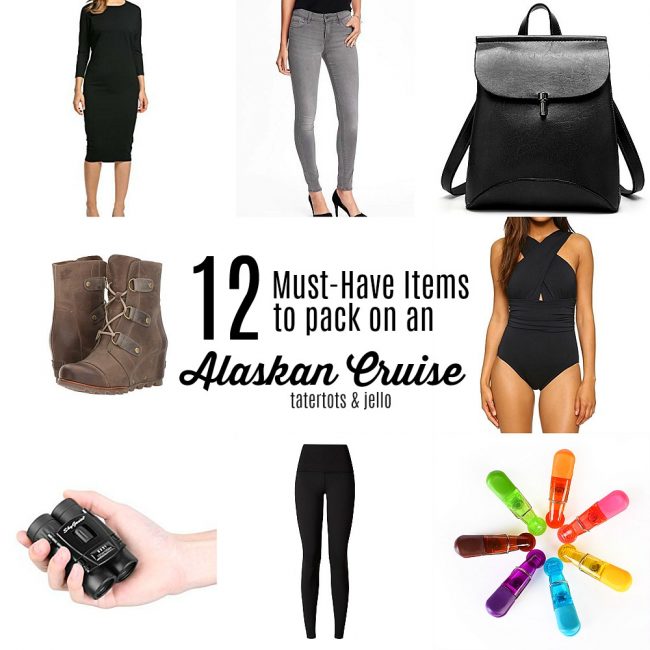 12 Items to Pack on Your Alaskan Cruise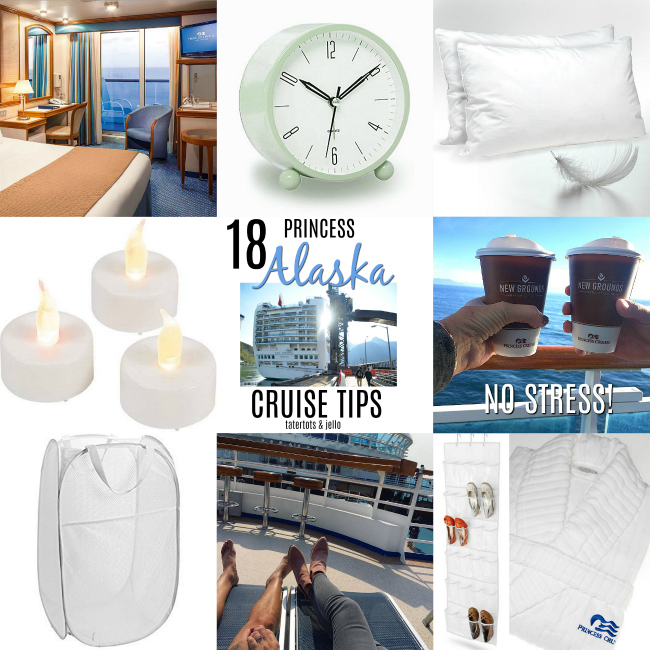 18 Princess Alaska Cruise Tips
Behind the Scenes Princess Cruise Alaska Food
And a huge THANK YOU to Princess Cruises for sponsoring our honeymoon. It was a dream come true!
You can find out more about how to plan YOUR Princess cruise:
Have a beautiful day!
xoxo