02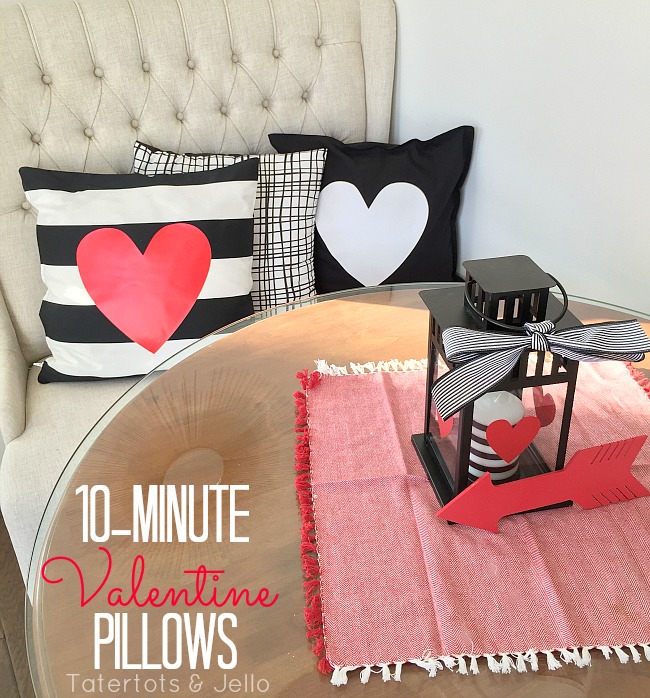 I love to decorate for holidays. And it's even better when it's easy! Here is a way to make 10-Minute Valentine Pillow Covers.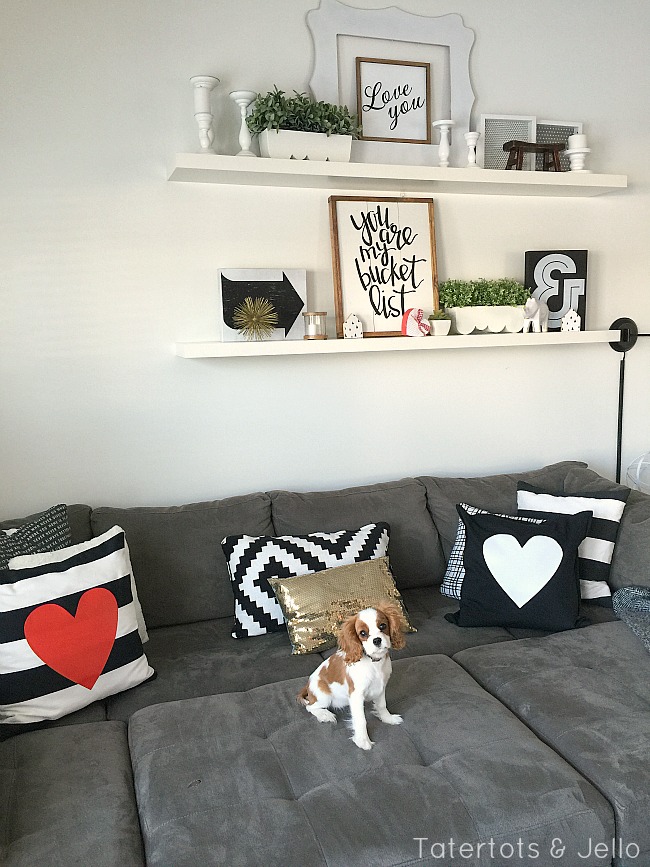 I love to make pillow covers because it's easy to store them between holidays. You can take a pillow insert and use it over and over again all year with different pillow covers. Just store the pillow covers flat and they hardly take up any room!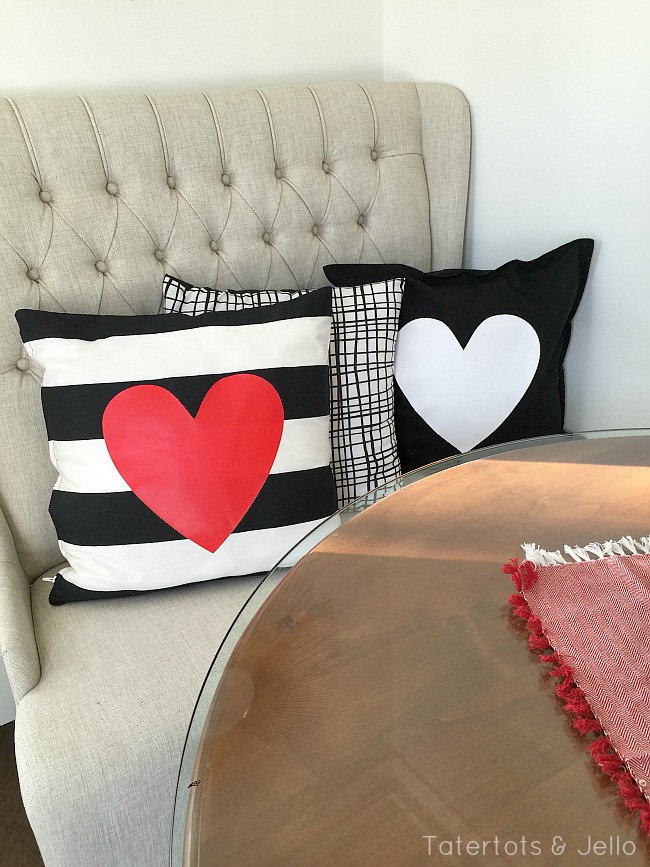 My favorite place to buy pillow covers is Ikea. You can get pillow covers there very inexpensively. I think the plain covers are $4 and the striped ones are $5 – and they have zippers too. Great deal!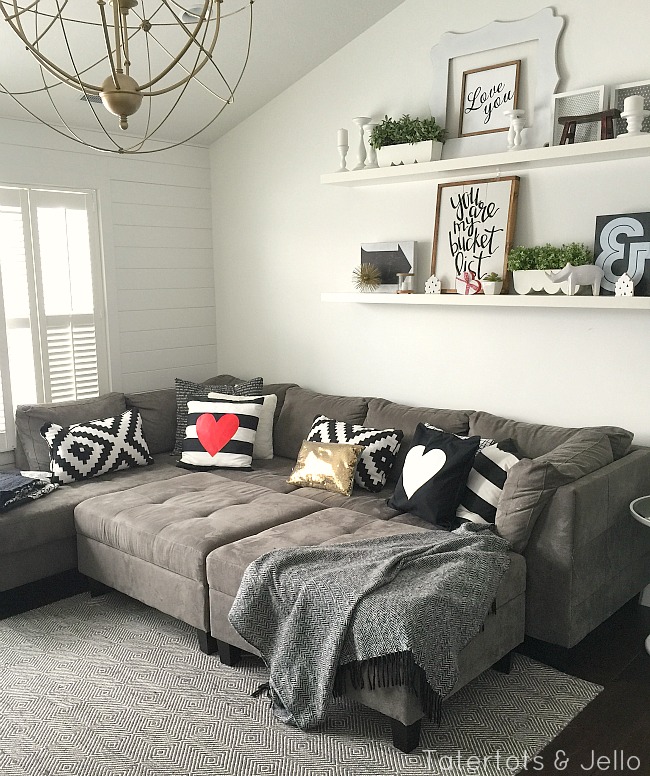 Here's how to make the Valentine pillow covers: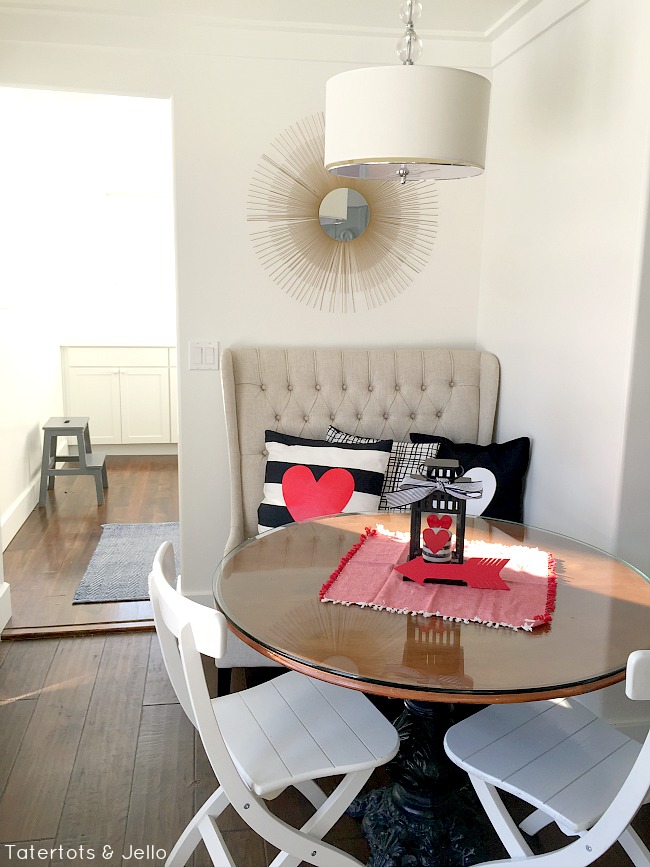 Buy heat-transfer material (you can find it at the craft store)
Use your craft cutting machine like a Cricut to cut out hearts.
If you don't have a craft cutting machine, you can trace a heart onto the heat transfer material and then cut it out with scissors.
A tip if you cut the heart out by hand, cut the heart out on a plain piece of paper first, folding it in half to get each side of the heart even.
Then iron on the heat transfer material onto the pillow.
Now you have a festive Valentine Pillow to celebrate the holiday!!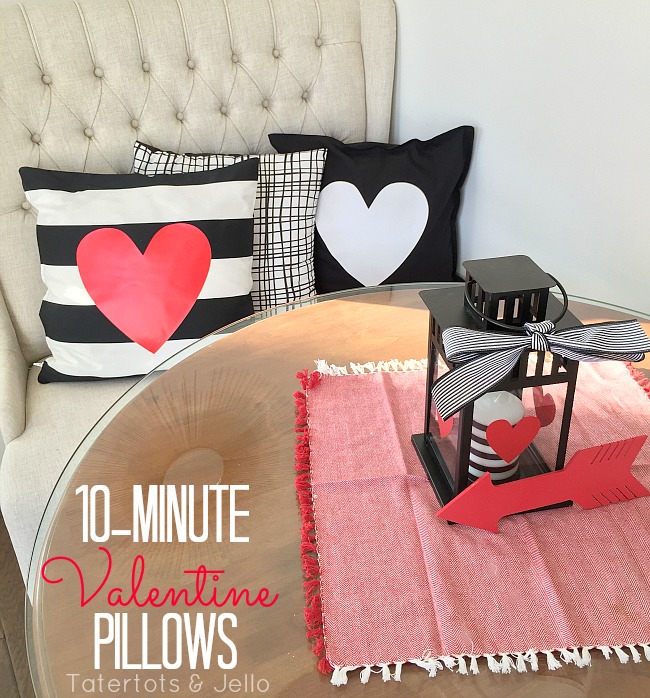 And its fun that they go along with this easy 10-Minute Valentine Centerpiece: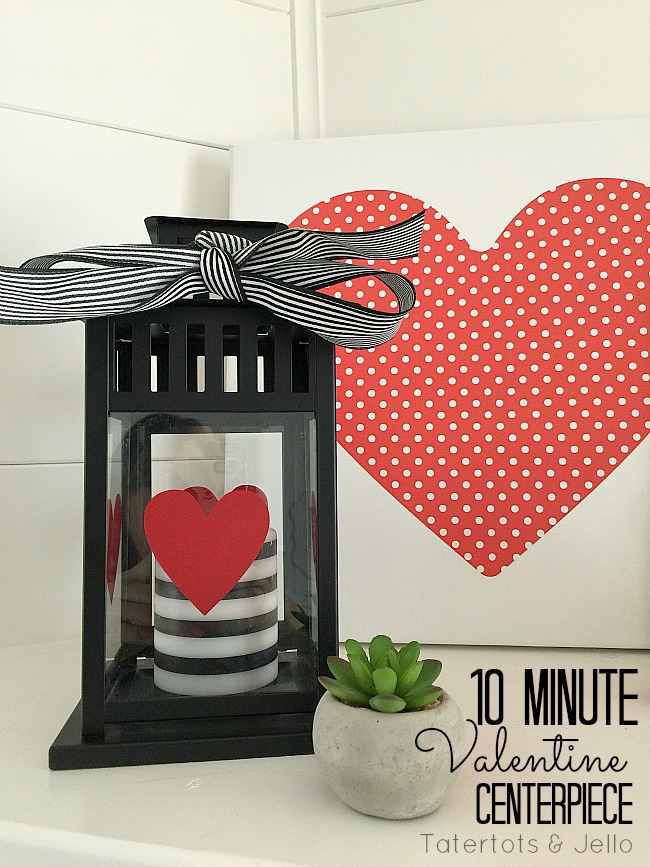 How do you decorate for Valentine's Day?
Share YOUR ideas with us in the comments!
xoxo