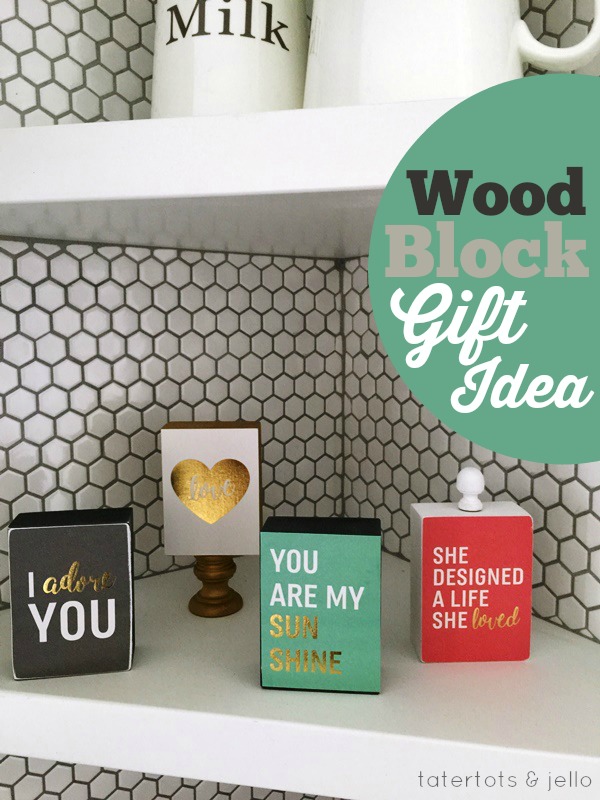 I'm at CHA right now (It's the Craft and Hobby Association trade show) with Pebbles in my Pocket premiering my new Home + Made "Cottage Living" line of papers and embellishments for home decor!
I've had such a great time! Today I wanted to share a fun project made using papers in my new line along with some super cool custom wood blocks from the folks at The Wood Connection. Thanks to my awesome neighbor Amy Dott, they've designed these special blocks and finials to match some of the papers in the line: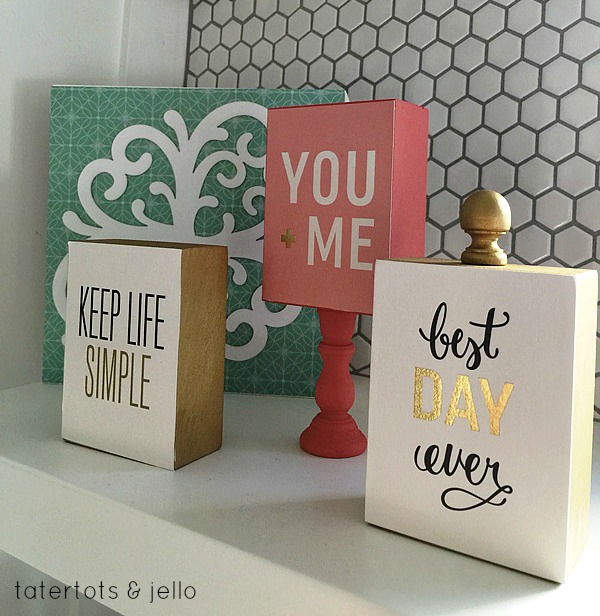 They make perfect home decor accents, and easy and inexpensive gift ideas for friends and family – for all occasions!
Here's what we did – and all the details:
We used the new version of this fun 12×12 paper from the latest Home + Made line – which should be in stores soon: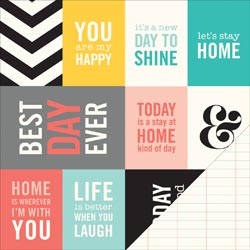 We trimmed to the right sizes, and then used adhesive to attach it to these custom-sized blocks that we painted in complementary colors, like this: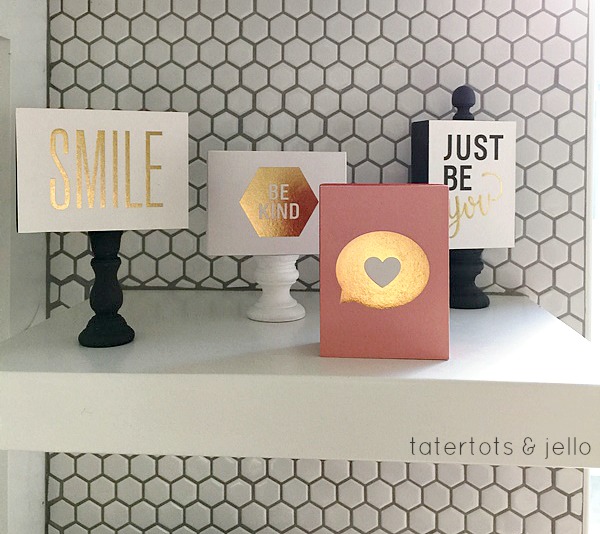 You may want to use double-sided permanent tape for your adhesive, or even spray adhesive — I find that on wood the double-sided permanent tape tends to work better. This paper is thick enough, though, that it should be OK with spray adhesive. You might want to test on a scrap piece to make sure it doesn't soak through.
On some, we even used the cute finials to add additional interest and accent!
I love what the folks at The Wood Connection did to complement these fun designs — be sure to check with them to find out availability of these sizes.
We've been featuring them this weekend and today at the Pebbles in my Pocket booth, too! (See the fun trade show lighting?)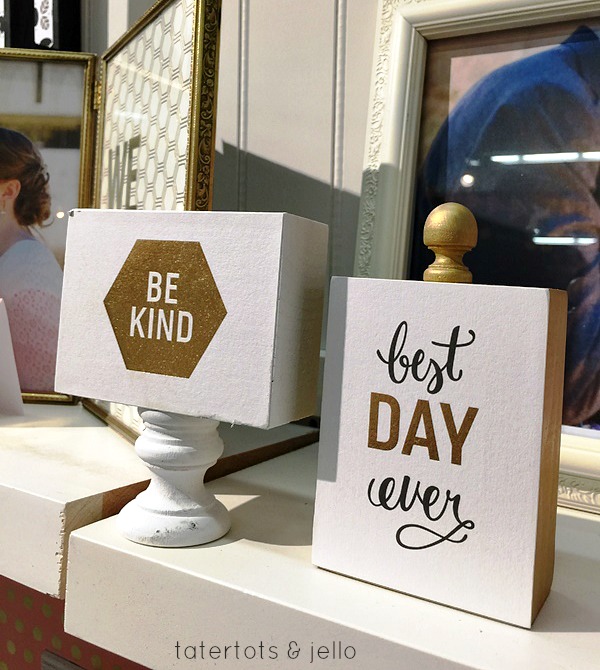 You could use this idea for all kinds of decor tricks — and it really brings some depth and "pop" to the graphic design. It's a fun way to put these phrases front and center without using a frame!
I love the way they turned out with Amy Dott's and The Wood Connection's help.
For more information about the Home + Made line, visit this link or click the logo below.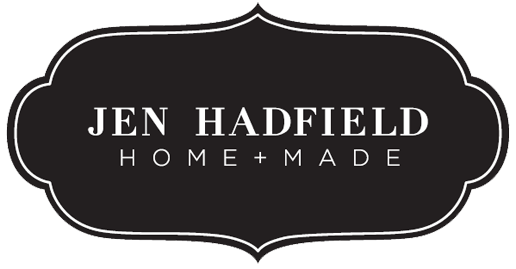 You can purchase the papers online or check your local craft supplier.
Have a great Monday!
xoxo