Check out this valentine's day printable and gift idea!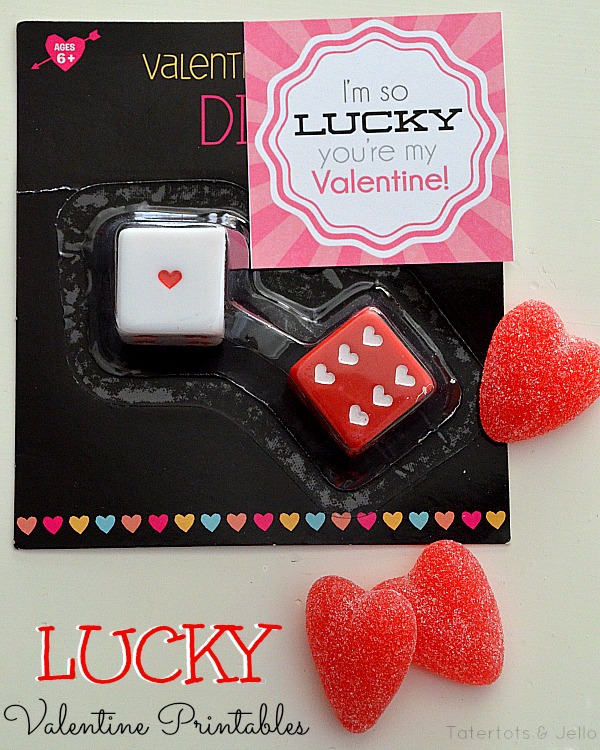 Here is the fourth of four fun valentine's day printable sets I'm sharing today. (When I was at Target a couple of weeks ago I spotted some little gifts that I thought would make awesome Valentine gift ideas. So I made some Valentine's Day printables to go with them! (my techy husband helped me – he's so sweet!))
This Lucky printable would be great to give along with these $1 dice, or a pack of cards, or a package of fortune cookies or even a little mini-Magic 8 Ball!!
Here's the printable!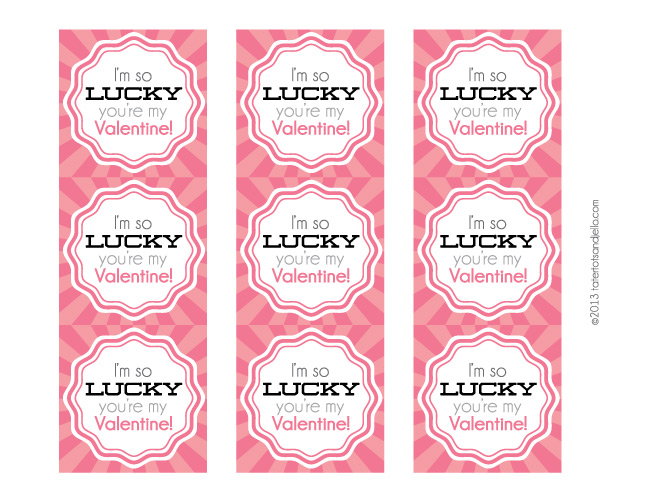 Click the picture or this link to download the PDF.
(I printed mine on cardstock at FedEx Office (Kinko's), but if you have a printer that likes cardstock, you can just print them at home!)
Have a Lucky Day!!
xoxo