Love this free valentine printable!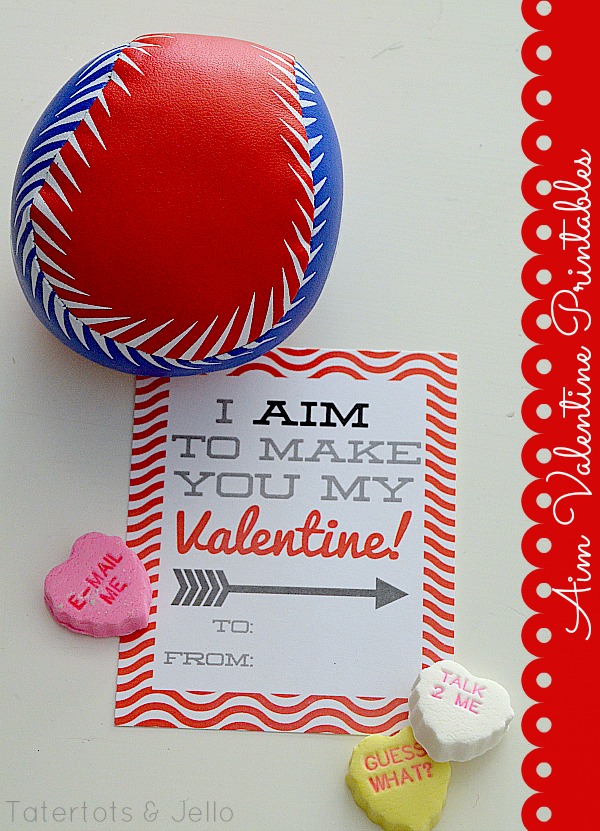 As I said in my last post, when I was at Target a couple of weeks ago I spotted little gifts that I thought would make awesome Valentine gift ideas.
So I made some free valentine printable to go with them! (my techy husband helped me – he's so sweet!) I'll be sharing them throughout the day today 🙂
Here's the second set — more appropriate for boys, too, than the "beautiful" ones!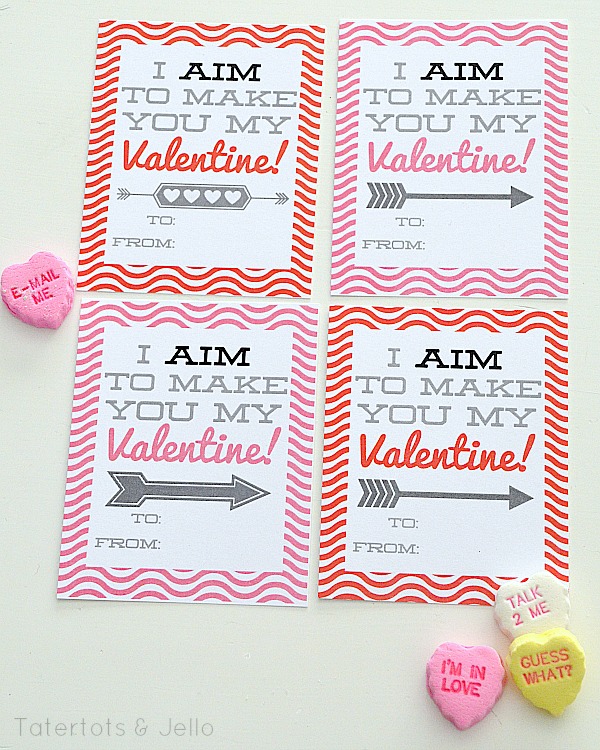 The first idea would be great for someone that loves sports. It's "I Aim To Make You My Valentine" and you can pair it with a ball or game. I thought it was so cute with these waterballoons. A funny little gift.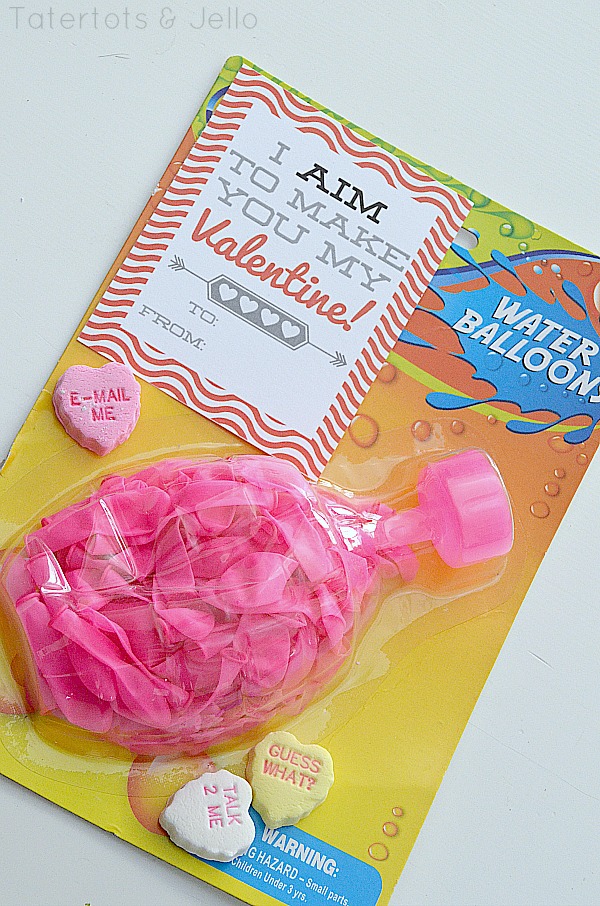 Here's the printable!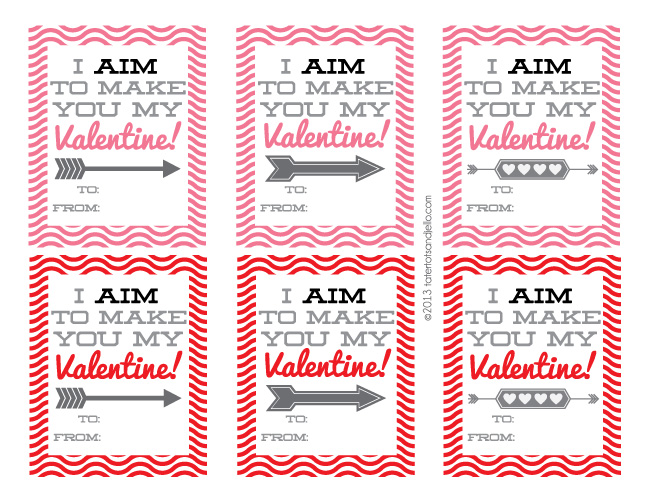 Just click on the picture or click this link to download the PDF!
(I printed mine on cardstock at FedEx Office (Kinko's), but if you have a printer that likes cardstock, you can just print them at home!)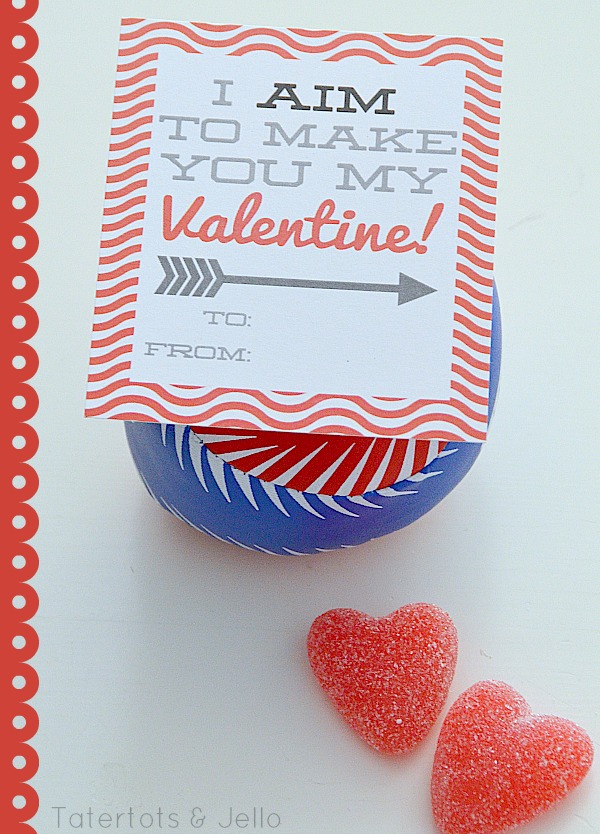 Have a Happy Day!
xoxo