Hi there Tatertots & Jello Readers! It's Melissa from the Polka Dot Chair and I'm so excited to be back with you today sharing a tutorial for a simple Halloween Craft.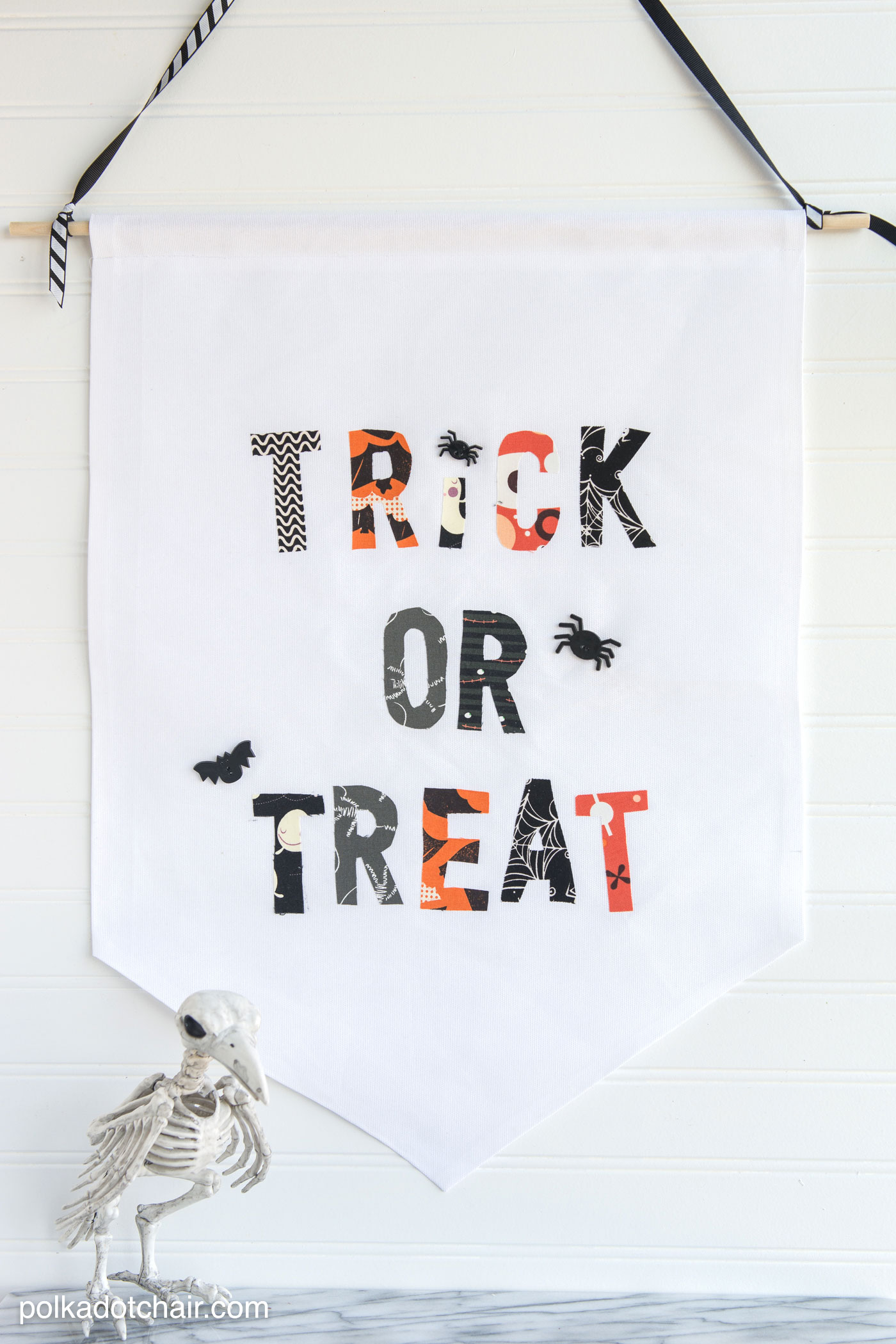 I have a really BIG collection of Halloween fabrics and I'm always looking for more ways to use up my stash. I was rummaging through the scraps last week and got the idea to use some of them to make this Halloween Banner.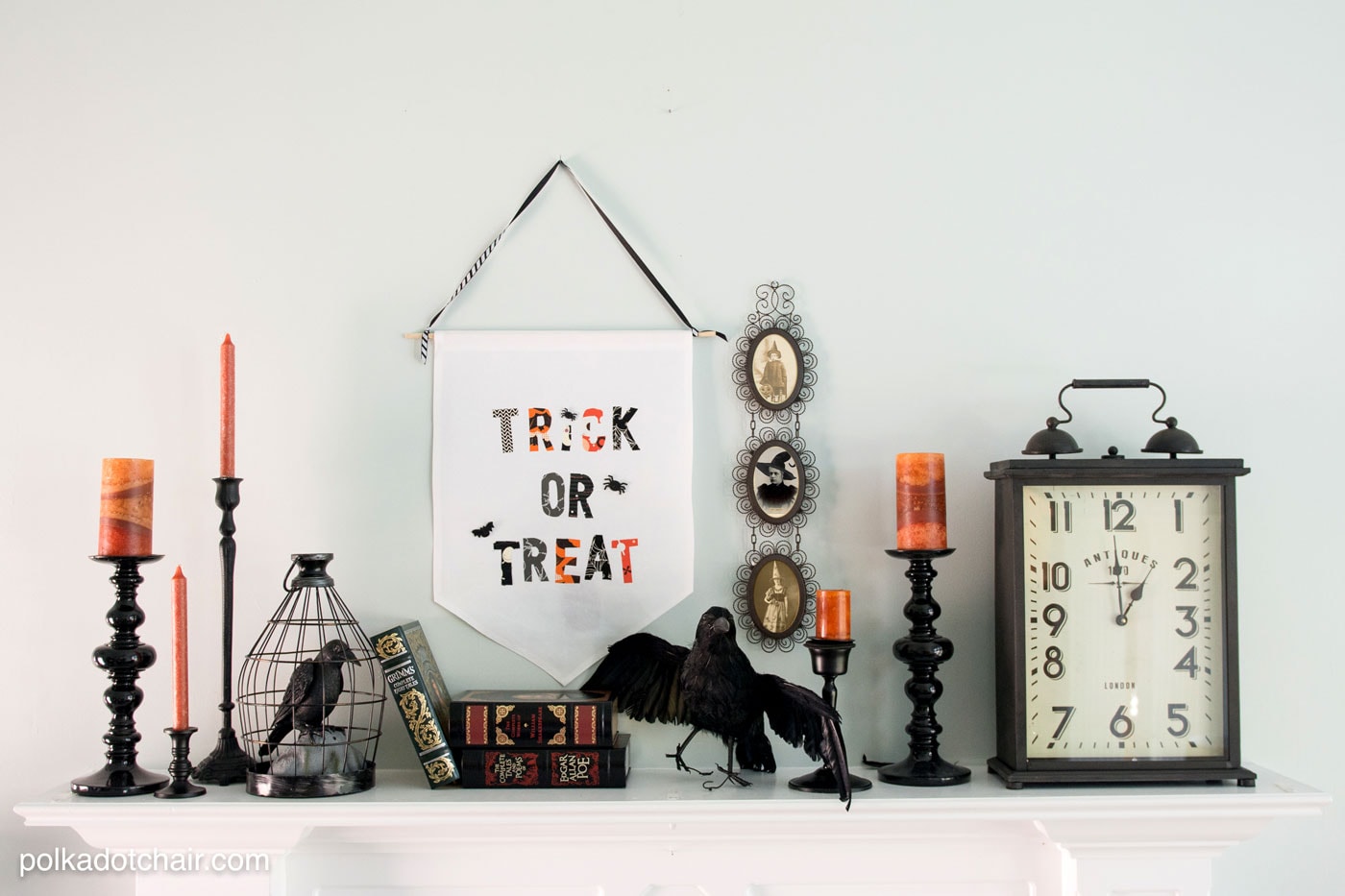 Want to make one too? It's really easy and there is only ONE seam you have to sew, and you could skip that if you wanted to.
Here's what you need:
18″ x 24″ piece of white canvas or twill or home decor fabric
Scraps of Halloween fabric
Piece of paper backed fusible web
20″ dowel rod
1/4″ Steam a Seam
Ribbon
Iron
"Trick or Treat" Template – download for free on my site
Spider Buttons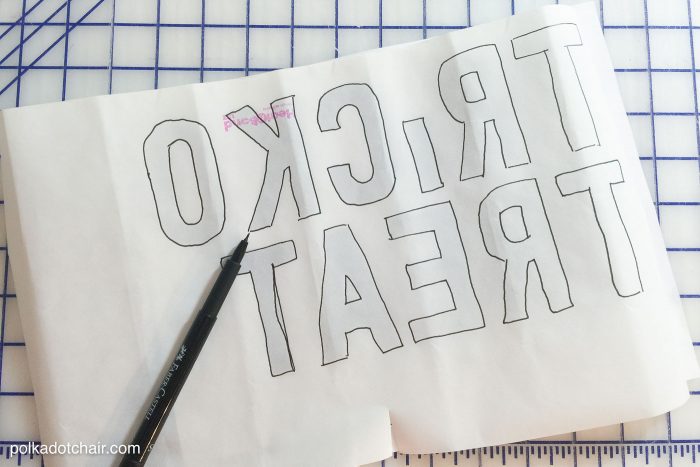 Print out the template and trace the letters onto a piece of paper backed fusible web. Yes they are backwards on purpose.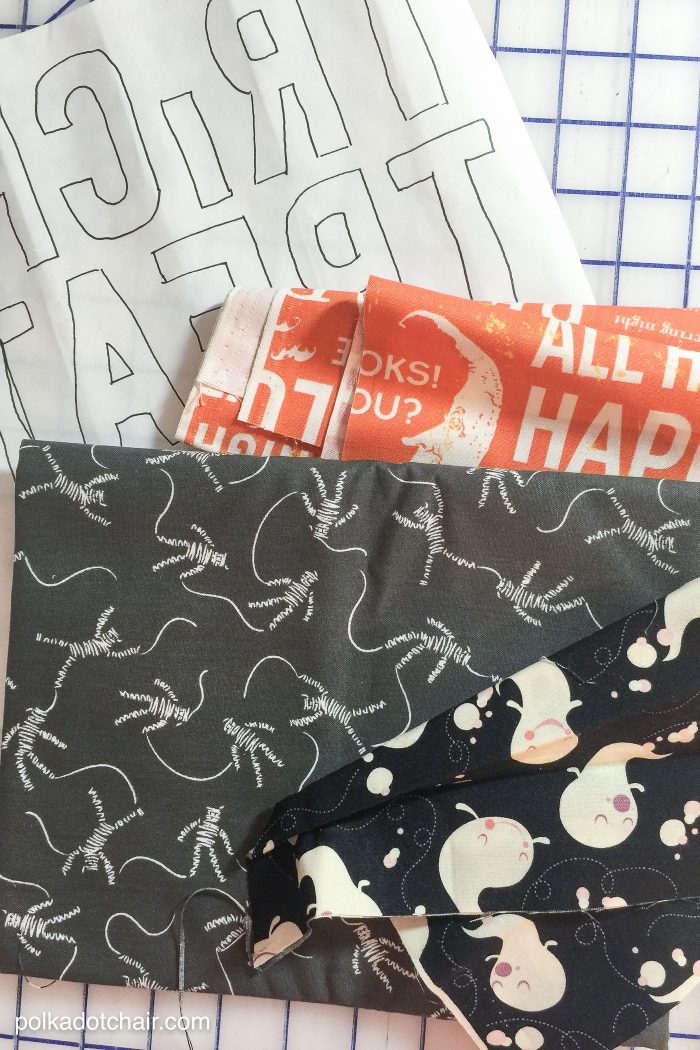 Trace the "T" 3 times and the "R" 3 times (so you have the correct letters to spell TRICK OR TREAT)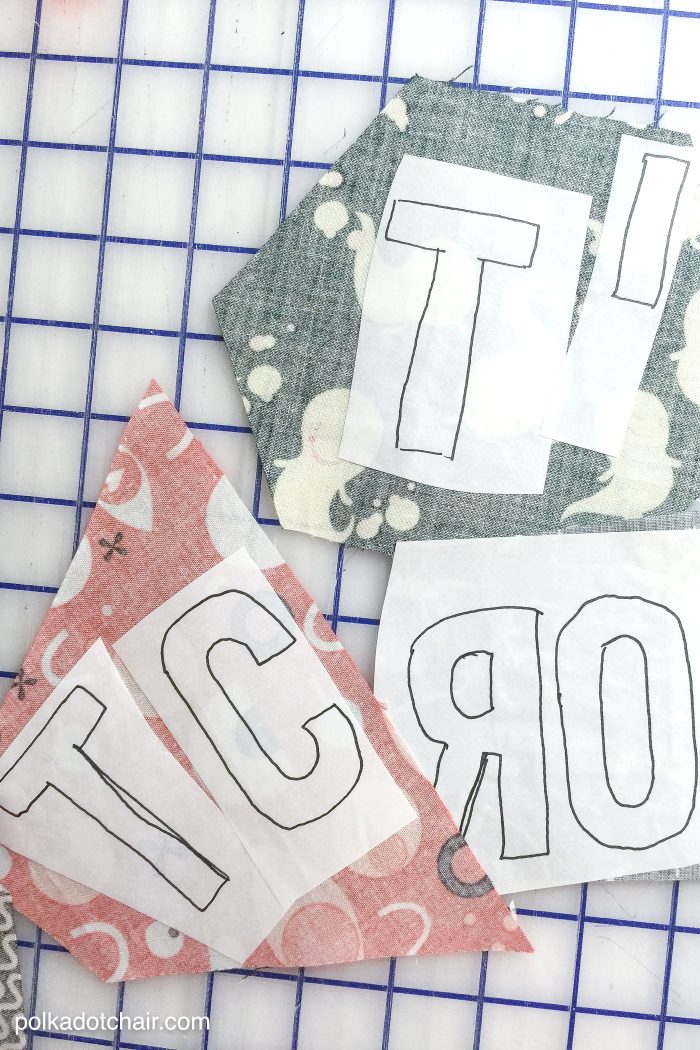 Cut out letters loosley and press onto the wrong side of your fabric scraps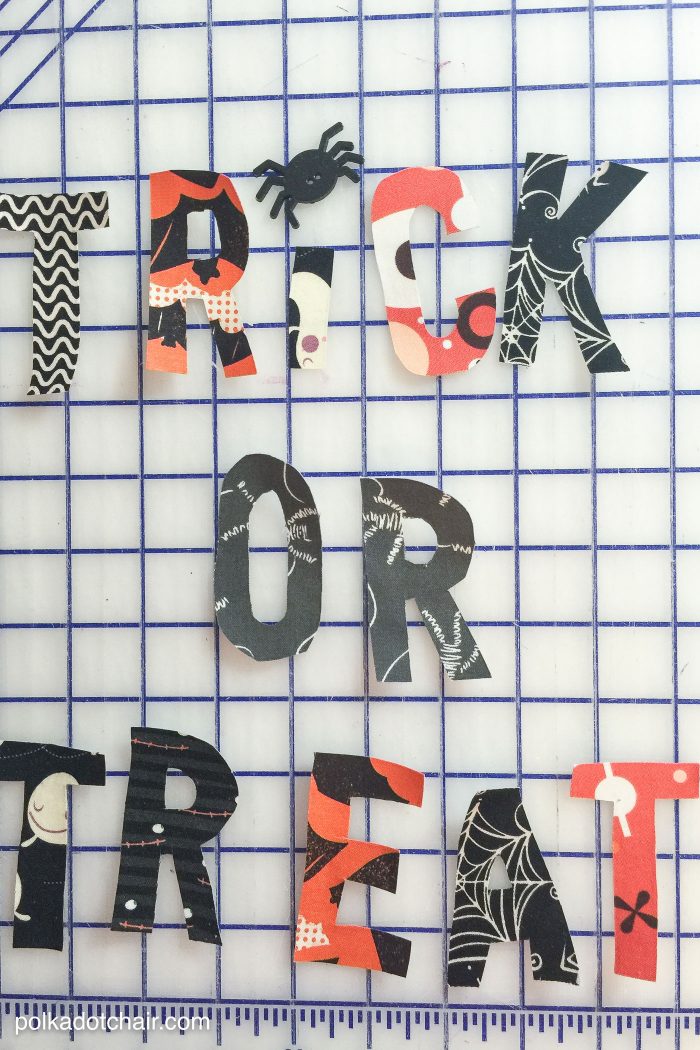 Cut out again this time precisely.
Measure the center of the 18″ side of your 18″ x 24″ piece of fabric. Mark it.
Measure down 18″ on each 24″ side of fabric. Mark each spot.
Draw a line from the 18″ mark to the center of the fabric. Do the same for the other side of the fabric.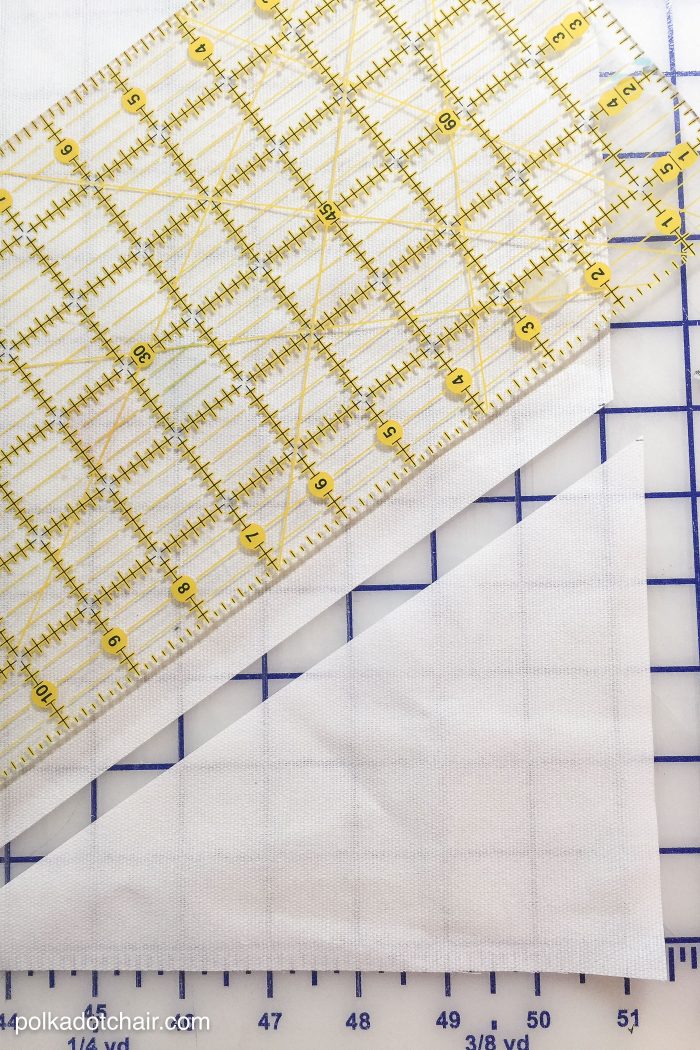 Cut fabric along these lines so that you have the banner shape.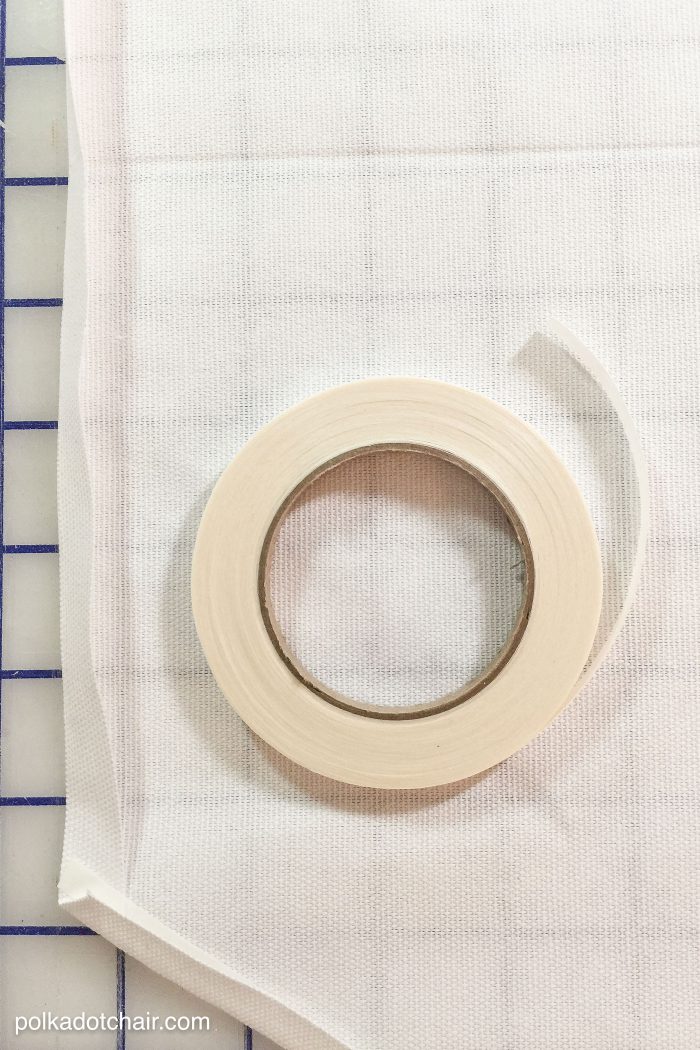 Fold under the raw edges of all sides except the top 3/8″ and press. Use a piece of steam a seam to hold the hem in place.
On the top of the banner fold down 1″ and stitch along the raw edge a straight line- this will make the pocket to hold the dowel rod.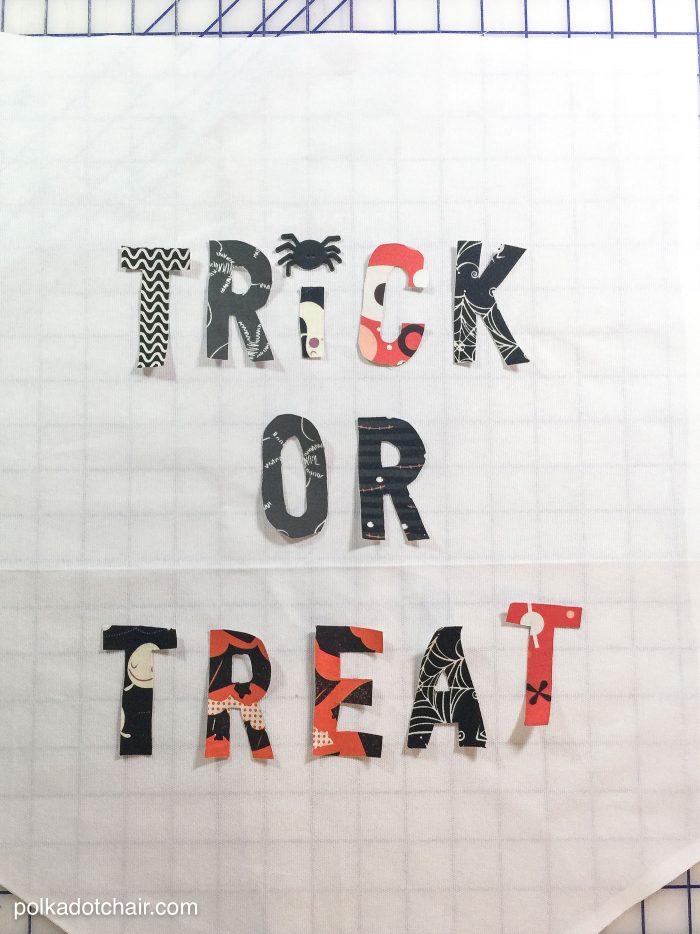 Lay the cut letters out where you'd like them. Peel off the paper backing and iron in place.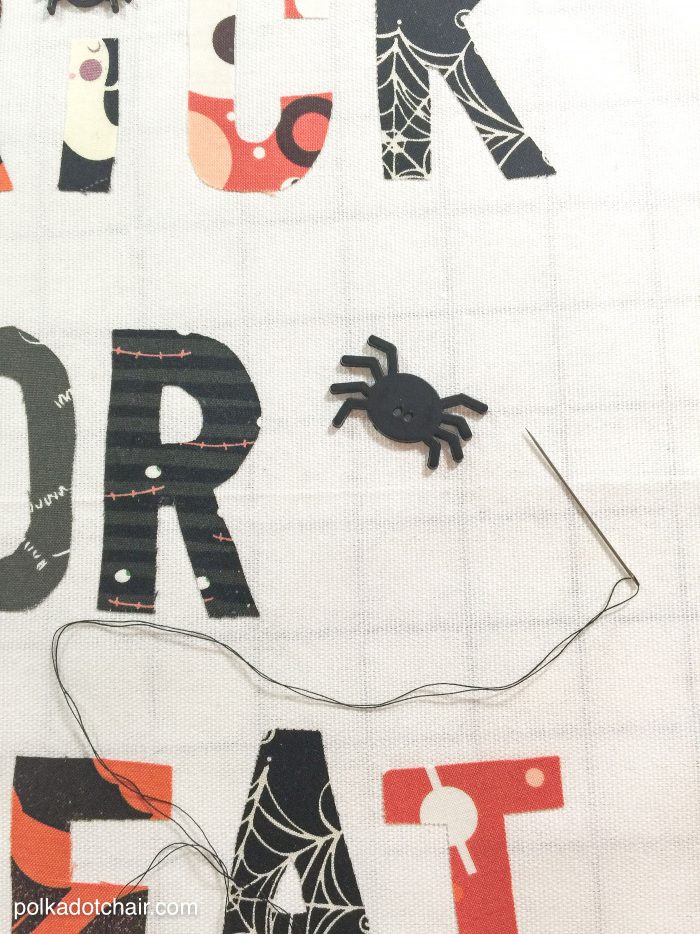 Embellish with spider buttons as you like!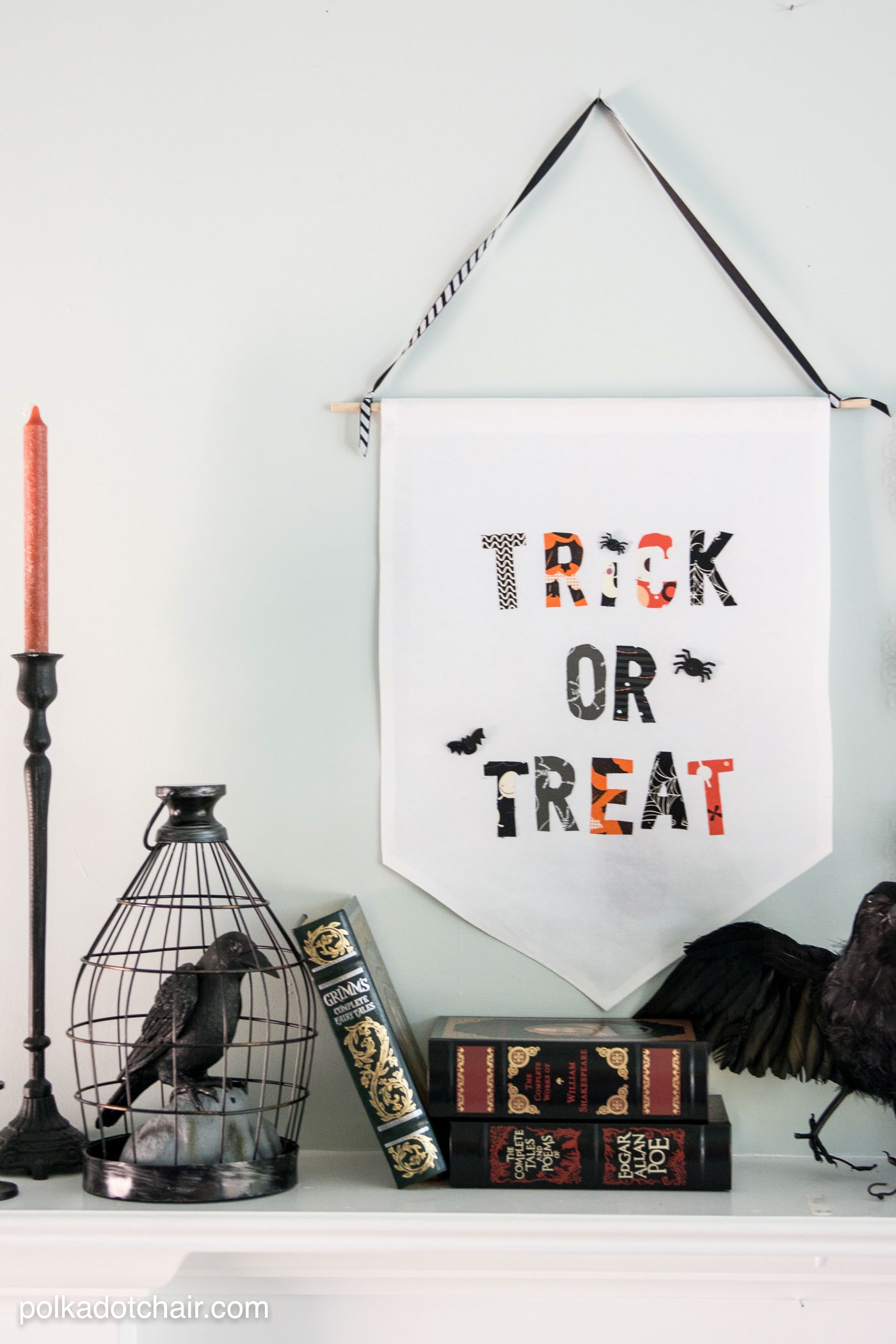 Now you've got a cute banner that you can hang on your front door, above your fire place mantle or on your wall. Enjoy!!

****
Thanks Melissa! What a cute banner! I love it. Melissa has tons of adorable ideas on her blog. Here are a few I know you'll love: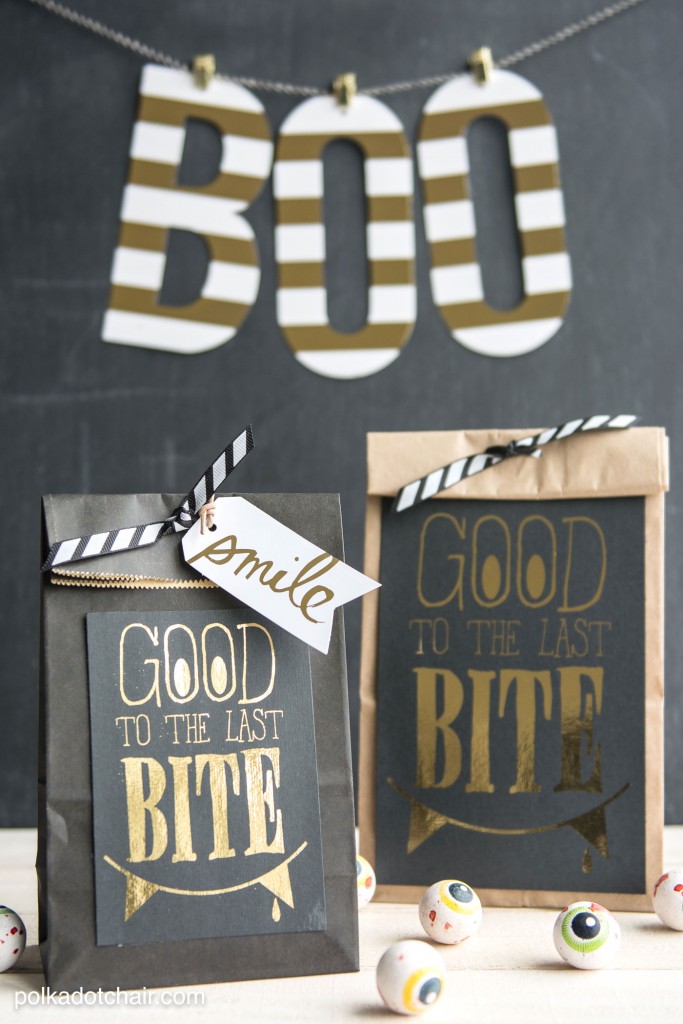 These DIY Halloween Treat Bags are so perfect for a party!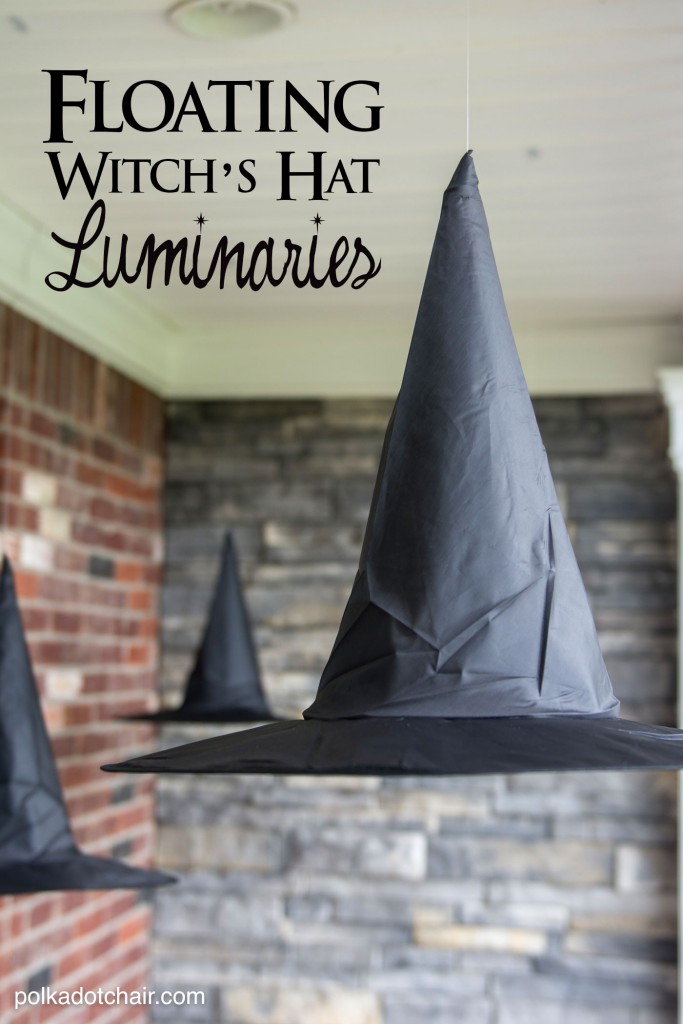 And, I just love these Floating Witch Hat Luminaries!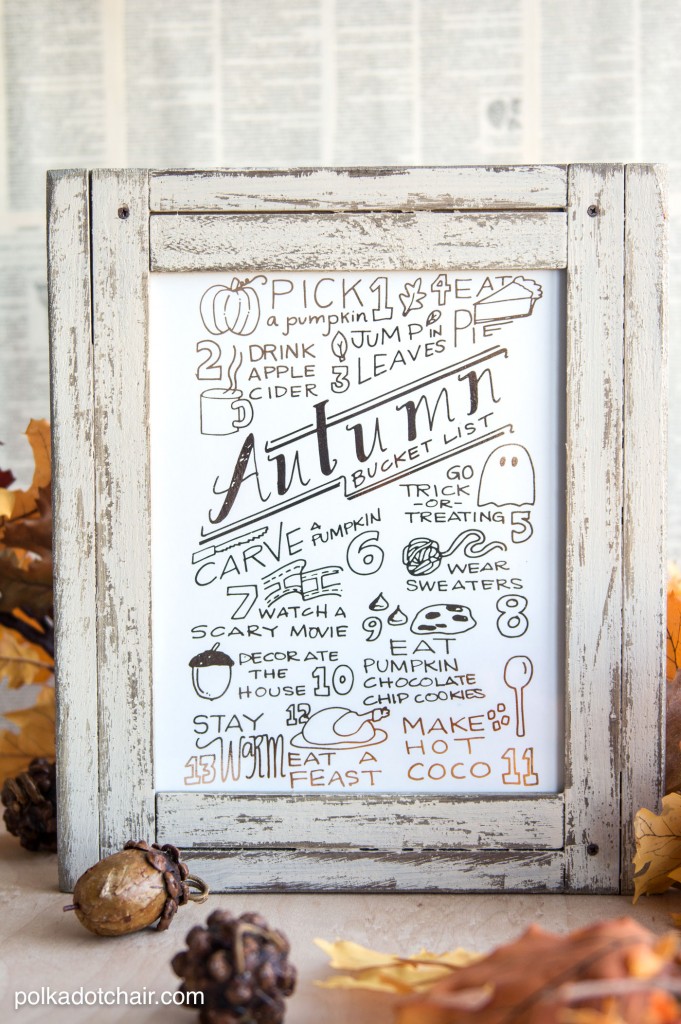 And this Printable Autumn Bucket List is just darling to display in your home!
Visit Polka Dot Chair and




xoxo