Three Different Spring Patio Ideas. No matter your style, I'm sharing beautiful and affordable items to make your patio an oasis this summer!
Three Different Spring Patio Ideas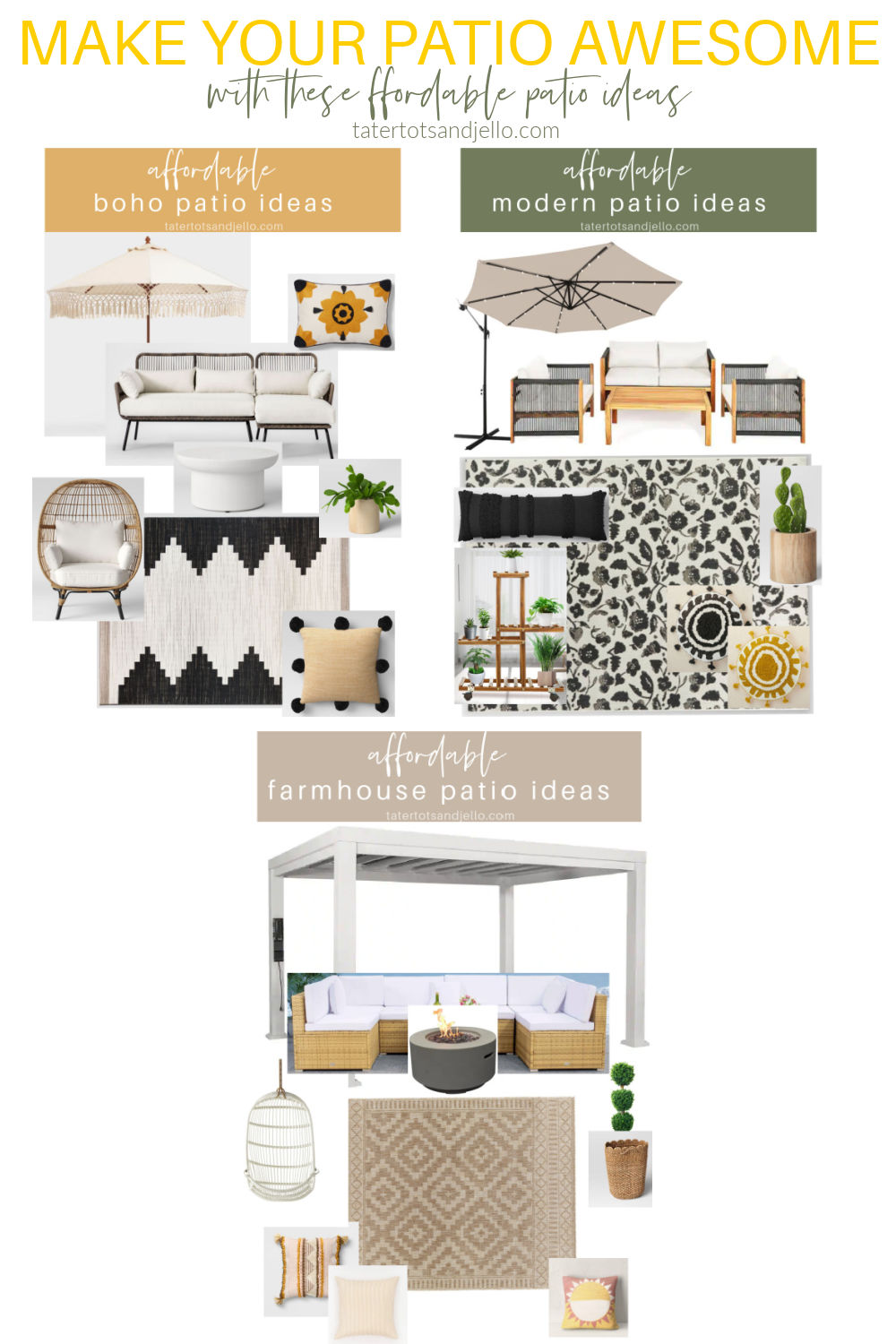 Raise your hand if you're ready for Spring!!! I sure am. We've been in our 1891 home for about three years and this summer we are going to tackle our backyard! I am super excited. Right now it's an unused space that is filled with wood chips. And since we have such a small backyard in general, creating an outdoor living space back there is going to give us an outdoor room we can use for 3 out of 4 seasons!!
Planning a Backyard Patio Project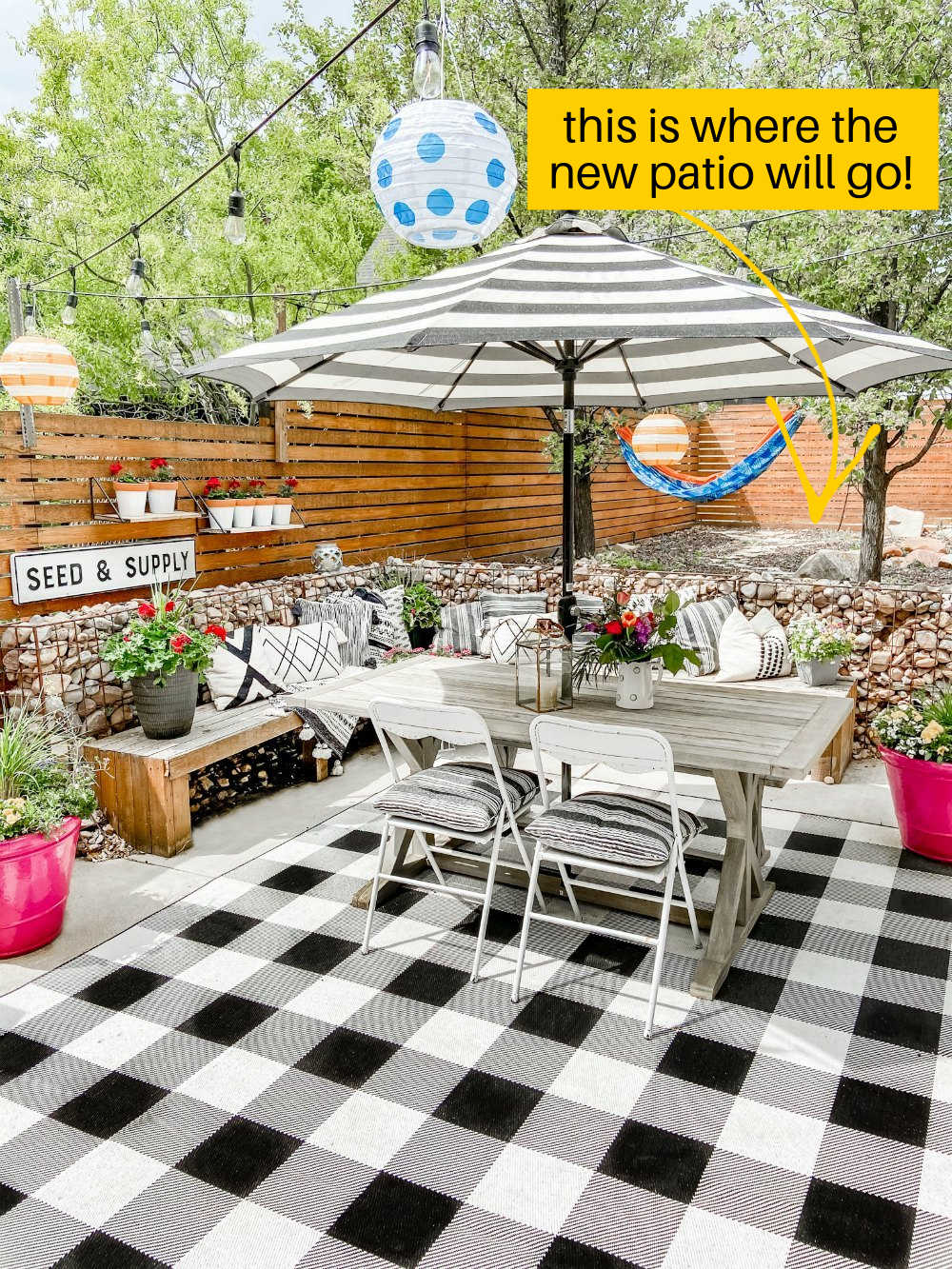 As I've been working on planning our backyard project, I have pinned my favorite patio products and I thought it would be fun to share them with you! I divided the ideas into three different patio types — farmhouse, boho and modern! I plan on mixing a few of the styles to get the eclectic style that I love! And most of these products are super affordable which is nice too!
Backyard Patio Ideas: Farmhouse
Farmhouse design might be less popular but the classic ideas will always be in style. This patio idea with a gorgeous steel pergola, comfy sectional, fire pit and natural rug are fresh, clean and welcoming. I love the white cushions on the sectional with white cushions. The natural rug with interesting, subtle pattern gives the space interest. Hanging wicker chairs are perfect for this space since they can hang from the steel beams of the pergola. Fresh topiaries will be beautiful, especially as they are put in beautiful woven scallop baskets. The finishing touch are some textured pillows. Adding in a few whimsical pillows adds some whimsy to this classic patio.
Backyard Patio Ideas: Boho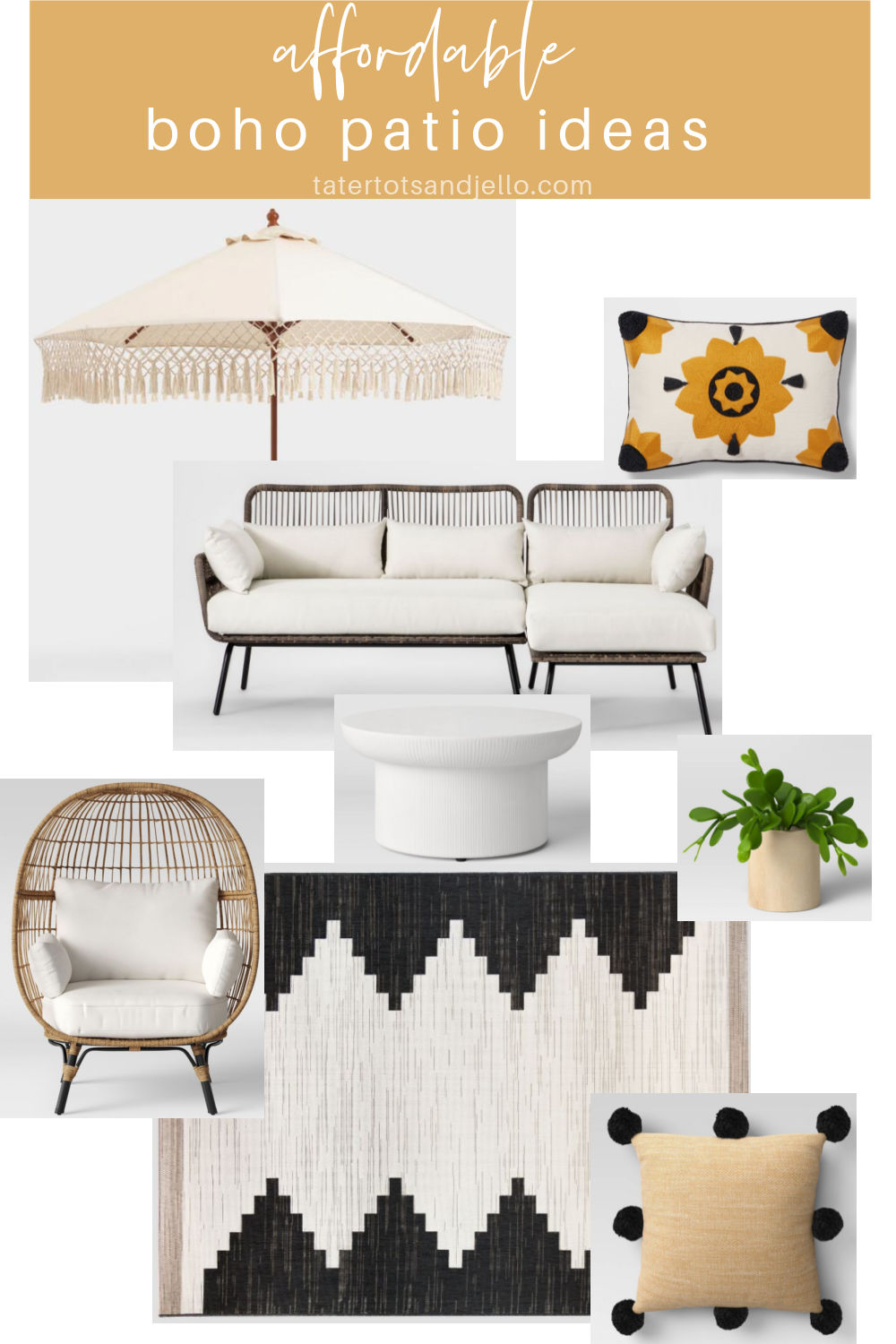 I am a big fan of the boho style that is so popular now. I love the relaxed vibe of boho decor. The clean lines on this wood sectional are pretty and the cushions make the sectional very welcoming. This is the egg chair I have at my home. I actually own two because I love it so much. It's oversized and two people can actually fit comfortably inside. The black and white pattern gives the space a modern edge. The stone coffee table has a round shape that softens the look. And the black and white colors ae softened with natural wood tones and greenery. The space is kept cool with this gorgeous tasseled umbrella.
Round Stone Patio Coffee Table
Tan Pillow with Black Pom Poms
Backyard Patio Ideas: Simple Modern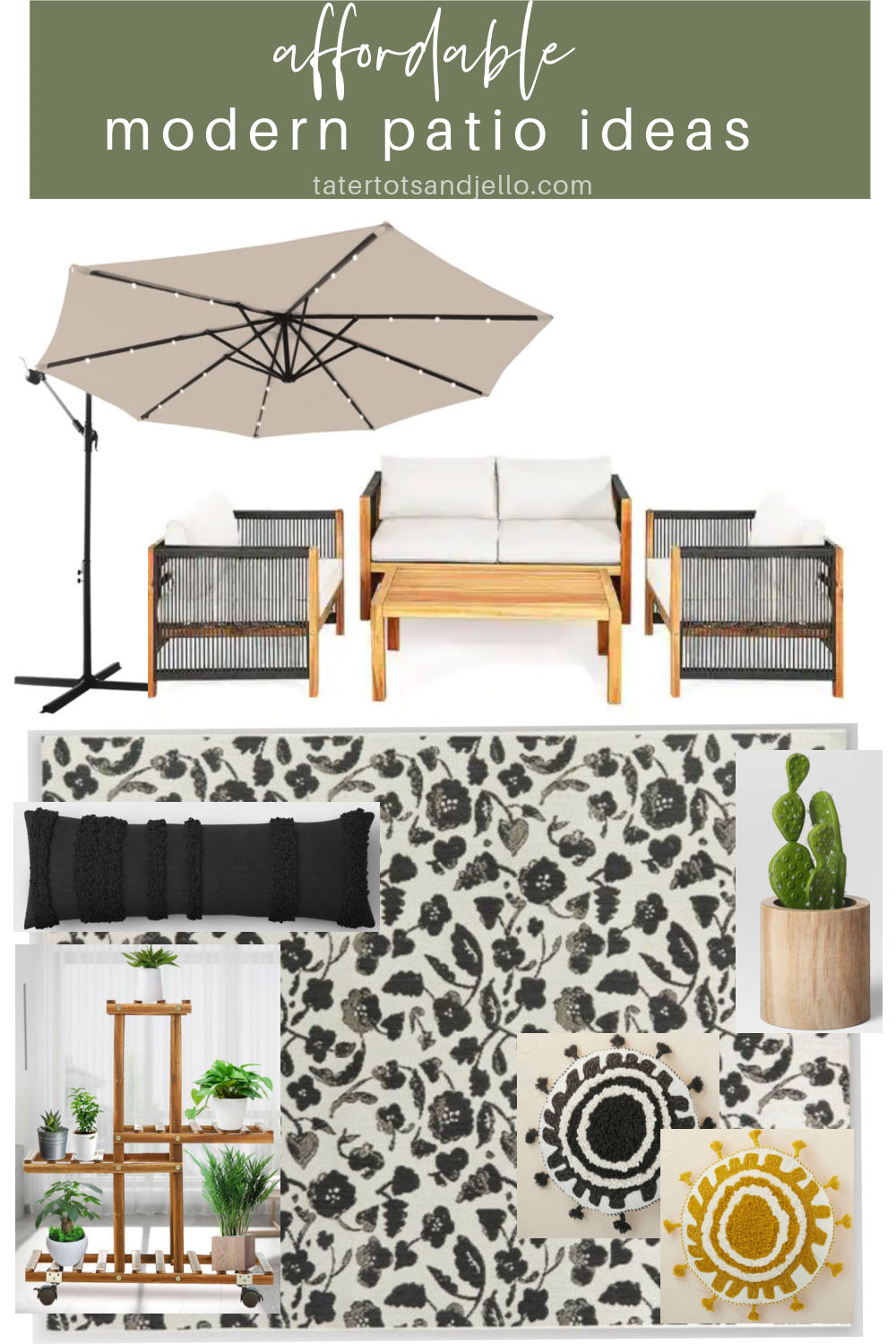 You might think of the term "modern" as very cold, but it doesn't have to be! To break up the hard lines in this modern patio, I added this pretty black and white floral rug. The wood tones warm the space up in the patio set and the wood plant stand. Cozy pillows also make the space very welcoming. The cantilever umbrella covers a large space and it also has solar lights to light up the patio at night!
More Patio Ideas
Here are a few other patio ideas to give you some inspiration this spring!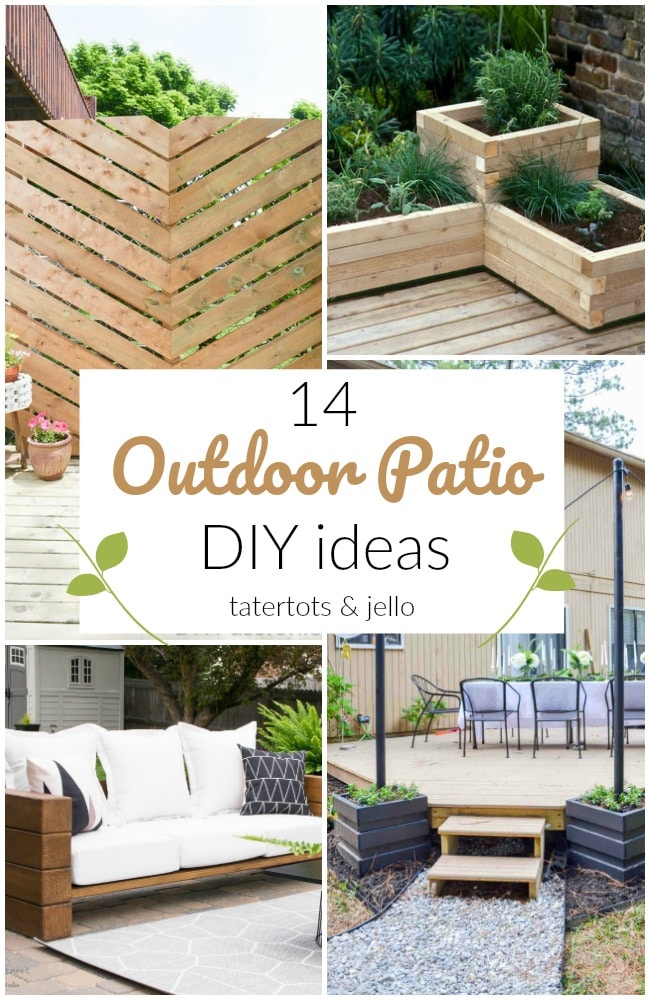 It's the perfect time to work on your yard! Here are some beautiful DIY projects to improve curb appeal!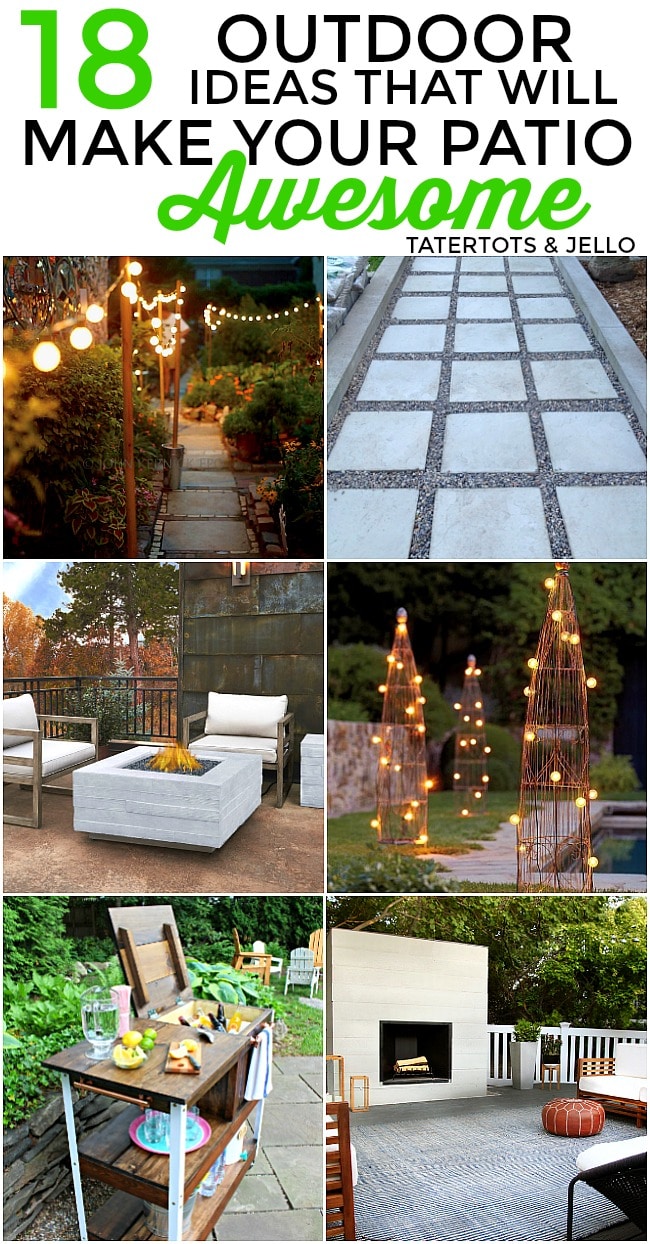 Easy DIY ideas to make your outdoor space even more enjoyable this summer! So much inspiration!
What Your Favorite Patio??
xoxo