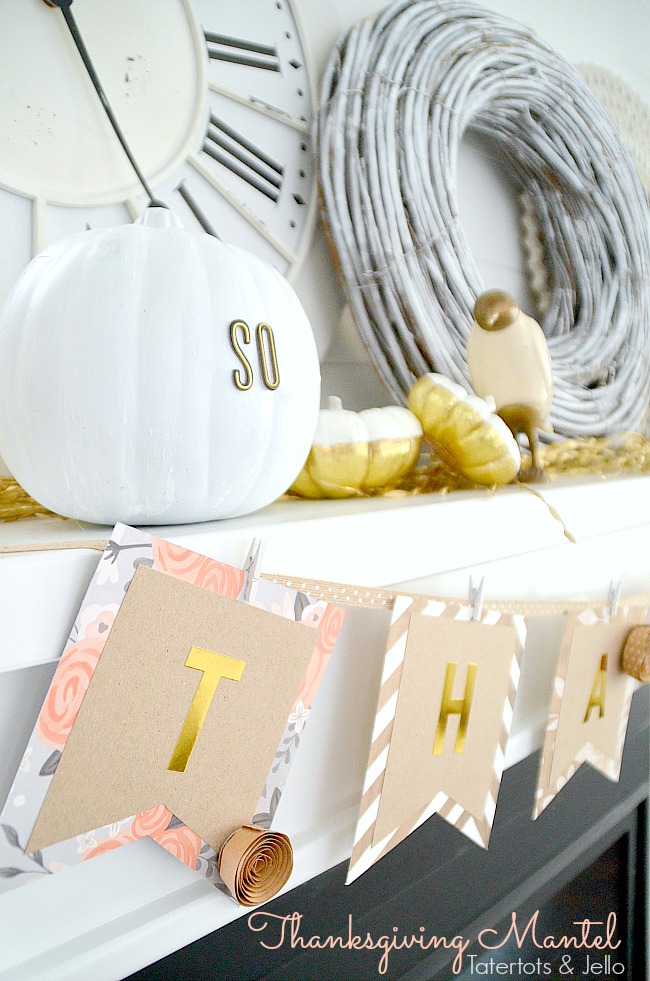 I know it's easy to go straight from Halloween to Christmas decorating. I have a fully decorated Christmas tree in my dining room right now LOL. But I love Thanksgiving and helping my kids remember all of the things we are grateful for. And this year I am super excited because it will be the first year that we celebrate Thanksgiving at the #1905Cottage!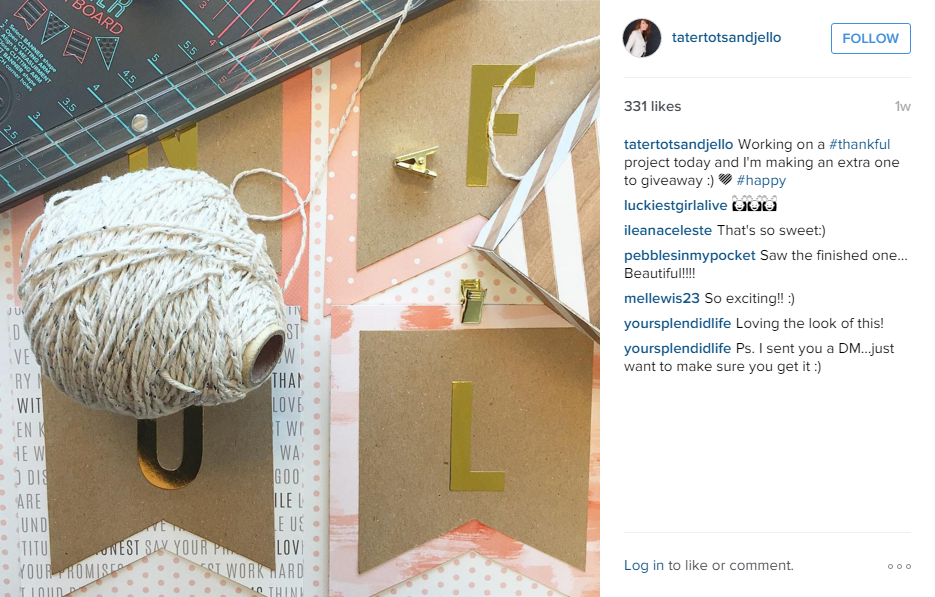 We had a fun time decorating the family room for Thanksgiving. And I made a gold paper banner for the mantel. I actually made TWO – and I a giving one away at the end of this post. All you have to do is leave a comment with something that you are grateful for and I will pick a winner on Friday. Yay!!
Thanksgiving Mantel and DIY Paper Banner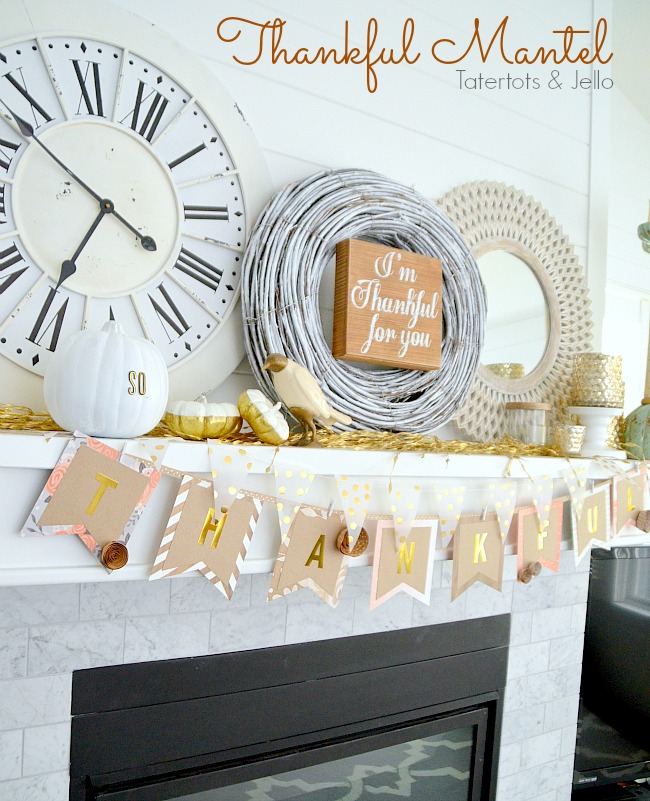 Here's how I made this simple and festive DIY Thanksgiving paper banner:
I used items from my Cottage Living paper line through Pebbles Inc. and the amazing We R Memory Keepers banner tool. This thing is so cool!! I had never used it before and previously I either made a template with cardboard and traced each pennant out, or I cut it out with my Cricut Explore machine. There are a few things I love about this tool. First is how easy it is to use. It has measurements that let you create ANY size of pennants you want. And the blade on the tool is so sharp. You can easily cut two or three sheets of paper at a time which really makes creating a bunting fast. Another thing I love about the tool is how portable it is. You can stick it in your crafting bag along with paper and you can create a banner anywhere. Also, I love that you can make different shapes of pennants. Either the traditional triangle shape OR the square with pointed ends shape (is there a name for that shape pennant???) And the last thing I love about the tool is that there is a punch at the top so you can punch holes in the pennants to string twine or ribbon through. SO clever!!!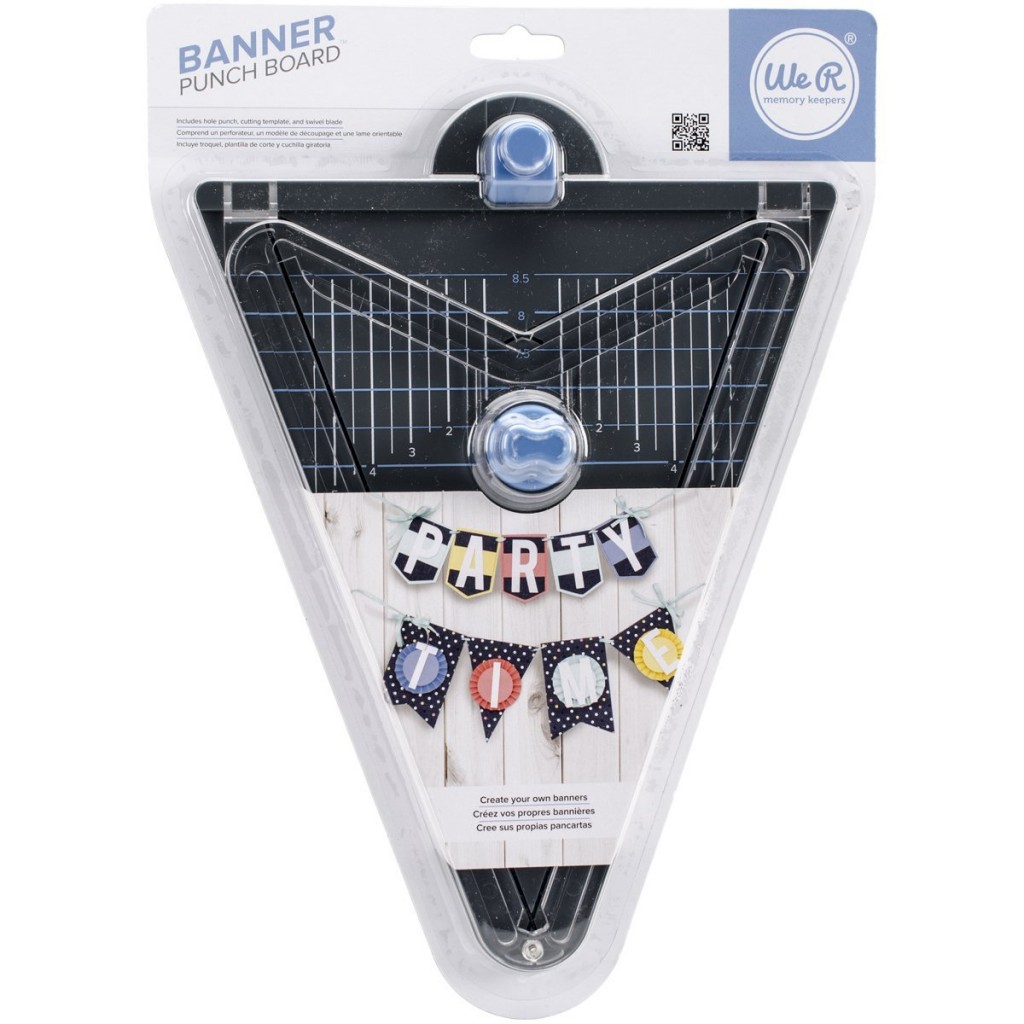 So all I had to do to create this banner was cut my paper into squares and then use the We R Memory Keepers Banner Tool to cut out the shapes. I layered the paper to give it a more 3-D look. Then I took gold thickers and put the word THANKFUL on the pennats. I used paper clips to attach the pennants to ribbon.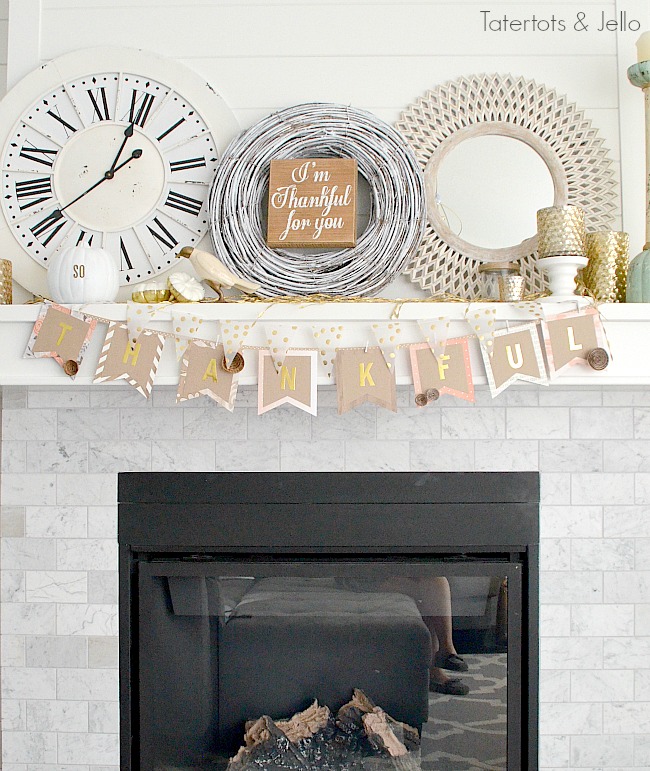 The last thing I did was add two Thicker letters – SO on a white pumpkin for fun. I saw that idea on Landee's site and thought it was such a cute idea!!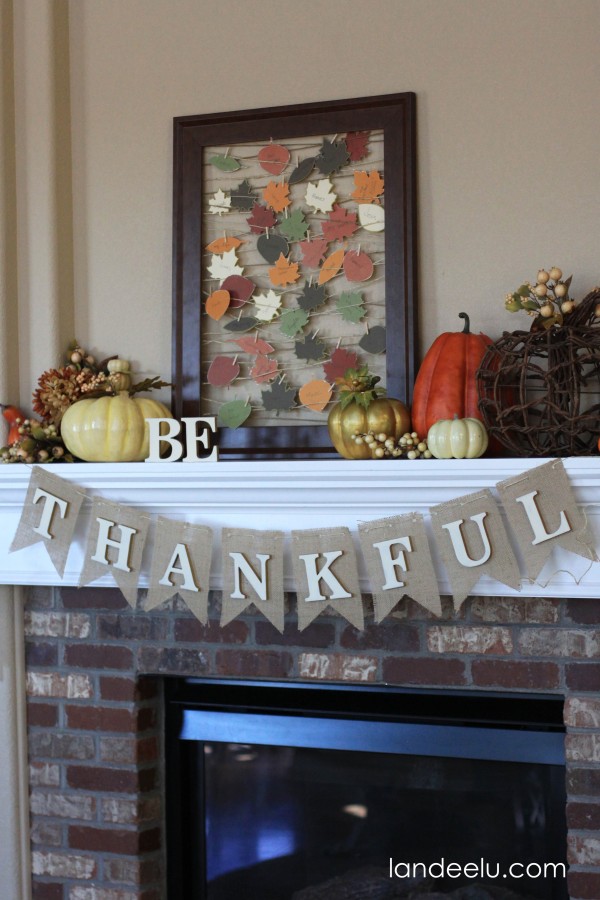 I love the way my Thankful mantel looks!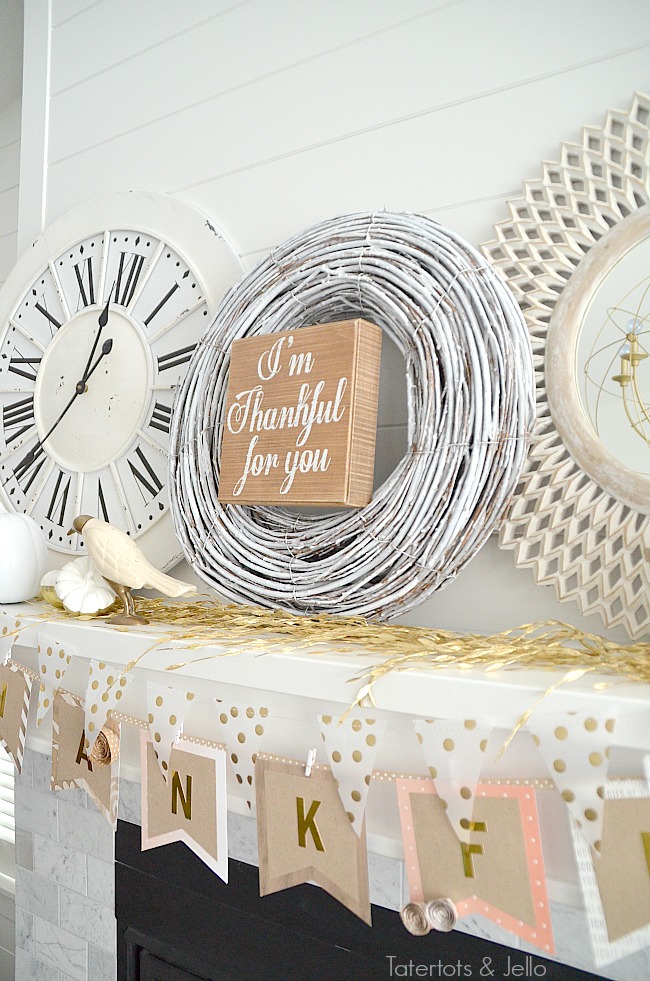 And you can win my extra THANKFUL bunting — all you need to do is leave a comment below letting me know something YOU are thankful for!!
Have a grateful day!
xoxo

Note: The Amazon links above include a special "affiliate" code for TT&J. This means that when you shop from these links at Amazon, TT&J receives a small percentage of what you buy — it doesn't cost you more. The proceeds go towards more projects and recipes! See my disclosures for more.