Hi, I'm Teryn from
Vintage Romance Style
. DIY + women's lifestyle to help you live your happiest life. My saying is always "Your home doesn't have to be expensive to make you happy." Also your home doesn't have to be a carbon copy of anything you see. Whether it be magazines, stores or even other blogs. Be unique and decorate like YOU love it! Grab a cup of coffee or a cherry coke and hop on over to my
blog
to find even more home decor inspiration on a budget, recipes, crafts and beauty!
Today I am excited to share my Teacher's School Spirit candy jar with bling!
I love mason jar projects and I know other bloggers have used mason jars while creating back to school ideas but, I hadn't seen anything with school spirit! Just general "teacher" inspired themes such as apples.
SUPPLIES
ALL SUPPLIES CAN BE FOUND AT MICHAELS
1 mason jar (the size of your choice)
1 wooden pedestal
1 wooden ball with a flat bottom
1 pack 5/8 in. candle cup with 1/4 in hole
Metallic black craft paint (I used FolkArt Sequin Black)
Green craft paint
Brown craft paint
1 white paint pen with a medium tip
Twine of your choice. (I used black and white Recollections)
1 black MDF tag
Paint brush
Glue gun
1 small faux apple leaf
Strong Glue/Gorilla Glue
Rhinestones
Candy to match school colors
REMEMBER** USE YOUR SCHOOL COLORS!
My family is the black & green BEARCATS!
GO BEARCATS!


-Project cost estimated $20 if you do not have any of the supplies and remember to use your Michaels coupons!
Pour your paint and hold the lid pieces in your hand and paint. Let those dry before adding a few more coats
I set the lid on the ground and paint the top edge. It will take a few coats. Let dry in between.
Paint the ball green…
Grab 1 small candle cup
Paint it brown. This will be the apple stem.
While those are all drying start painting the base metallic black.
Hot glue the candle cup and the faux leaf onto the green ball.
Then grab your twine, paint pen and tag!
Write your school mascot nicely on the tag.
Once it is all dry, have fun giving it to your child's new teacher or keeping it for your kids' treat jar for good grades or an after school treat!
**********************
Thanks Teryn!! That's such a fun idea for teachers, or like you said, for after school incentives for the kids. Helping the teacher (and students) show school spirit is such a smart idea!
Teryn is so creative. I love her blog, Vintage Romance Style. Here are some projects of hers that I think are amazing, and I'm sure you'll love them too.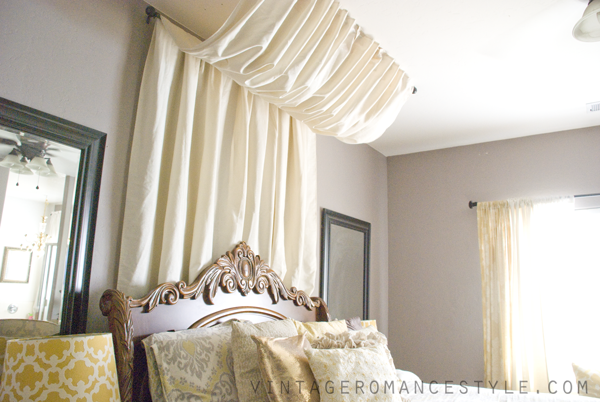 And, this restoration hardware knock off is SO pretty. Follow her tutorial for making this beautiful DIY Crystal Orb Chandelier.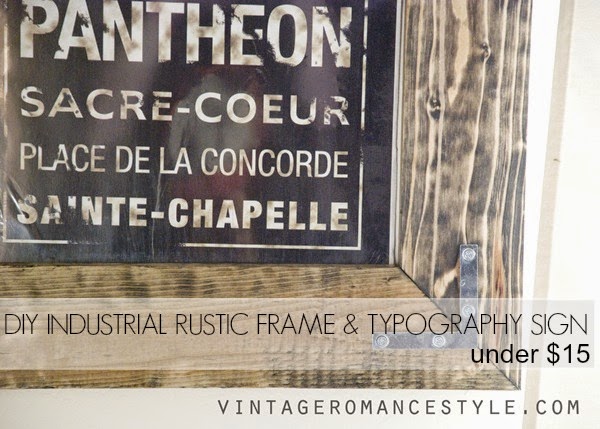 Visit Vintage Romance Style and




xoxo