I'm Megan and I am the writer, creator and mother of three behind Balancing Home, where I chronicle life one home project, kid meltdown, and heart-melting moment at a time.
I'm also lucky enough to be married to a very talented graphic designer, who makes my visions a reality and then lets me share them all with you.
Today I'm here to share a project I whipped up using a teacher appreciation printable my husband and I created last year for teacher appreciation week. I have become a bit obsessed with my Cricut|explore and thought it would be fun to bring in an already made design.


To make this bag I created a new project in the design space studio and then clicked "upload an image". I followed the screen prompts to upload the teacher appreciation printable (available as a jpeg and pdf). I used glitter iron-on vinyl. I found the glitter iron-on cuts best when the dial is between cardstock and fabric.
This is an affordable option to say thank you for all your child's teacher does. The best part about a tote for teachers is: it is 100% useful! Trust me (former teacher here)–you lug a lot of stuff between home and school. You can find the printable here. I used the jpeg to create this bag, but it is also available as a pdf. I know my readers have found many uses for this teacher appreciation printable– creatively framing it, shrinking it down to make gift tags, etc.
Are you going to make one too?? Thanks so much for having me today Jen!
*************
Thanks Megan!! What a fun idea for a teacher gift. I'm sure you do have to carry a lot of things around, and this is a gift I think any teacher would love. And, if your teacher appreciation week is already over, it would make a great end of the year gift too! Megan has great ideas on her blog, Balancing Home. Here are a few recent projects of hers that I love: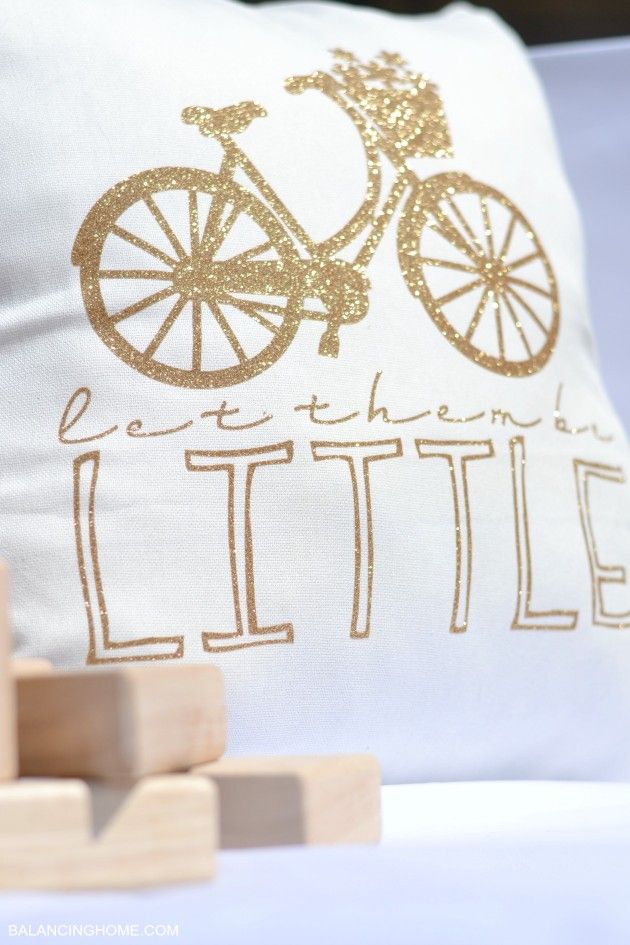 This Let Them Be Little Pillow is so darling! I know I love that saying too. Especially now that my kids are growing up!
This Simple Spring Feather Mantle is so fun! I love the colorful feathers, letters and bows she made! So pretty!!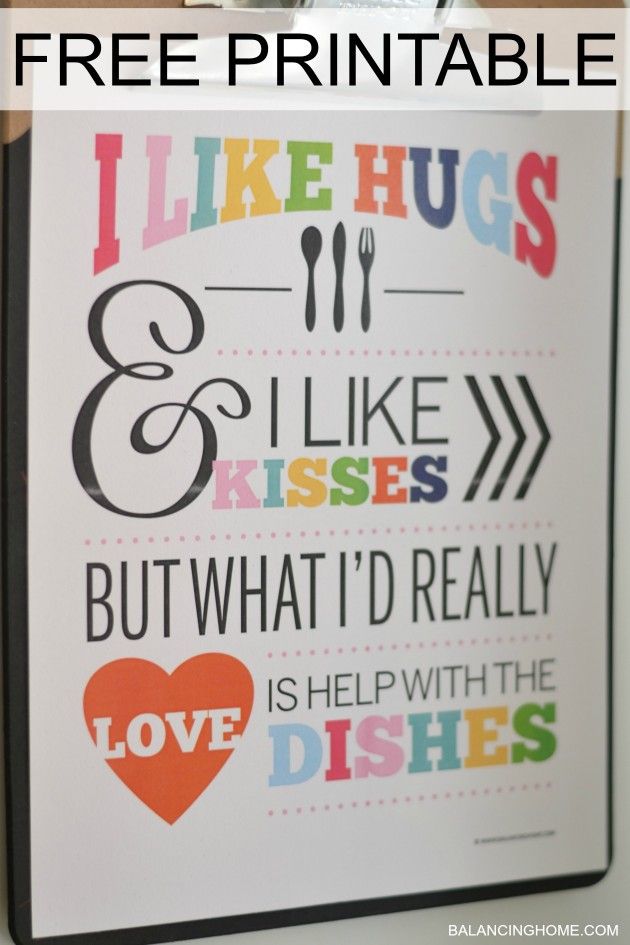 And this FREE Dishes Printable is so fun! I think I could use a little help with my dishes too.
Make sure you follow Balancing Home and



xoxo