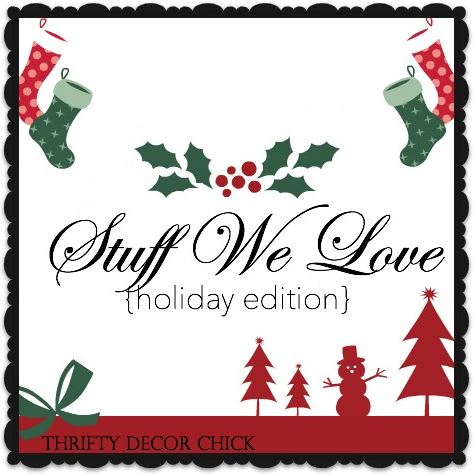 ---
Stuff We Love – My 12 Favorite Things
---
Stuff We Love My 12 Favorite Things
I am so excited to share some of my favorite things that I love! I'm participating in a fun series with 18 bloggers who are sharing their FAVORITES with you! I can't wait to see all of the favorites – from fashion, beauty, DIY and home decor. This is going to be SO fun! You can find the links to all 18 bloggers at the bottom of the post. And be sure to share YOUR favorite things with us in the comments. I would love to see the things that are YOUR favorites!!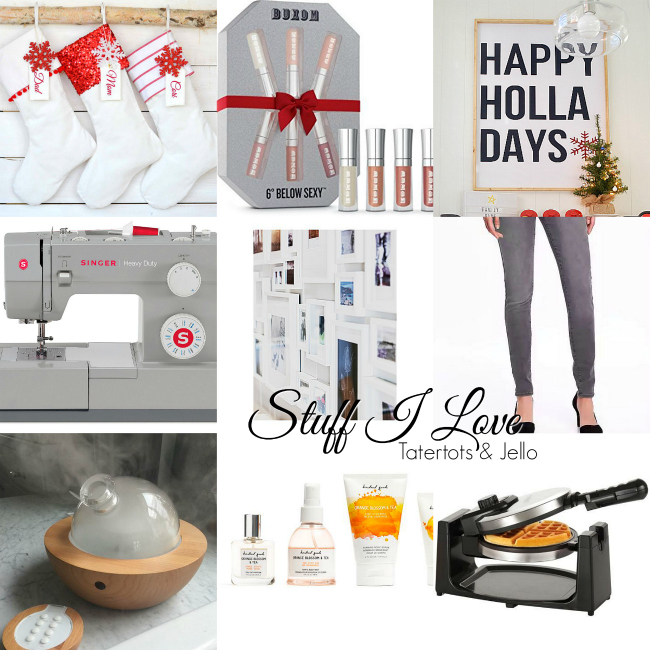 ---
Stuff We Love – My 12 Favorite Things
---
Stuff We Love My 12 Favorite Things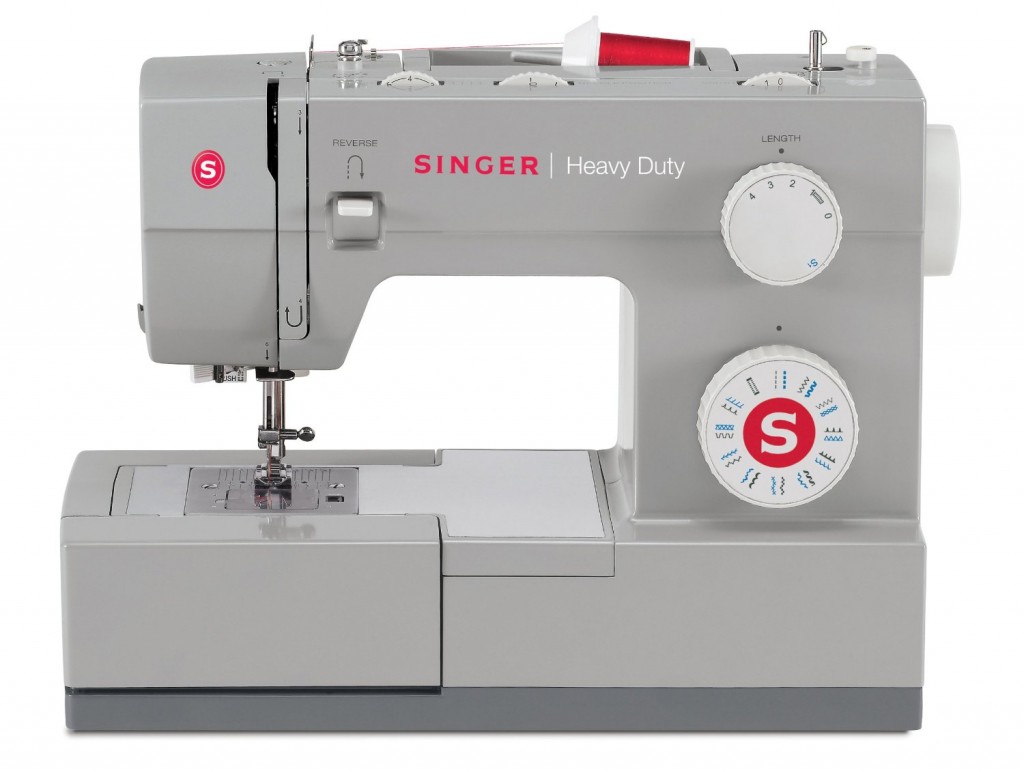 Singer Heavy Duty Sewing Machine.
I taught myself to sew a few years ago when I got into making pillow covers. I am not great at sewing but I can sew a straight line. Over the years I've had a few different machines and I've been frustrated by most of them. They were too fancy for me and they broke A LOT. So I decided to try a heavy-duty machine because I was sewing home decor projects that required many layers of fabric or were made with heavy upholstery fabric. I have been SUPER pleased with this machine. I've been using it for at least three years and so far it has held up great (knock on wood). And the price is fabulous – you can get this machine for about $100. And for being as basic as it is, it packs a punch with 23 stitches and a 60-percent stronger motor than normal machines. It also has an automatic needle threader and I found the bobbin system to be easy to master.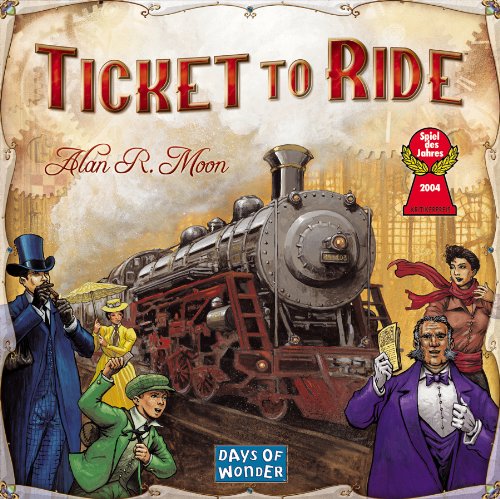 Ticket to Ride Game. We love games at our house. My adult kids even get together on the weekend at each other's apartments and have game nights together. This is one of their favorite games. There are many different editions with other locations – Europe, India and more! It's a game that my older kids and my 11 year old can play together.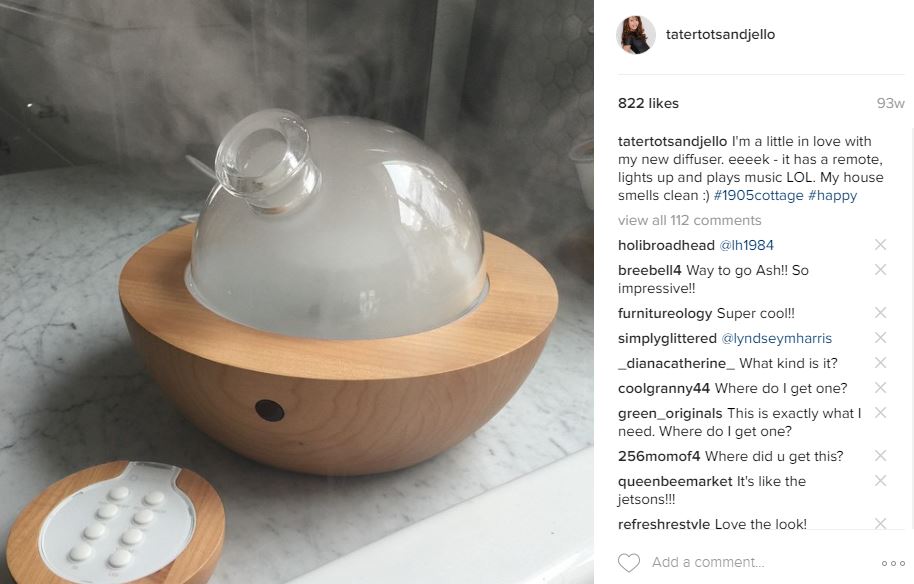 Aria Diffuser from Young Living. I've been using essential oils for stress and loved them. I've had the Aria Diffuser for a couple of years and LOVE it. It's not only a diffuser – it has an LED light in it PLUS music and it is also a speaker that will hook up to my phone or computer and plays music. It also has a remote! I love the look of the diffuser and my kids love seeing the mist coming out in whatever essential oils that we add to the water inside. Anyone that comes to my house comments on my diffuser and the music. It's fun!!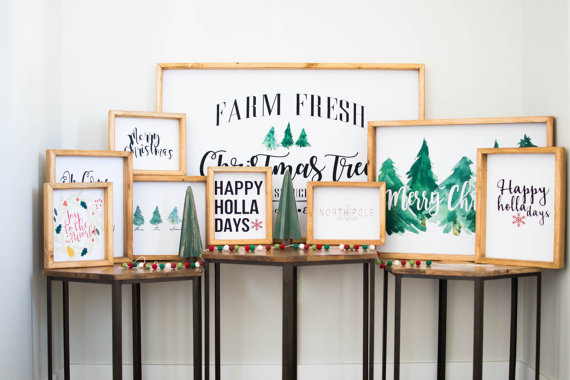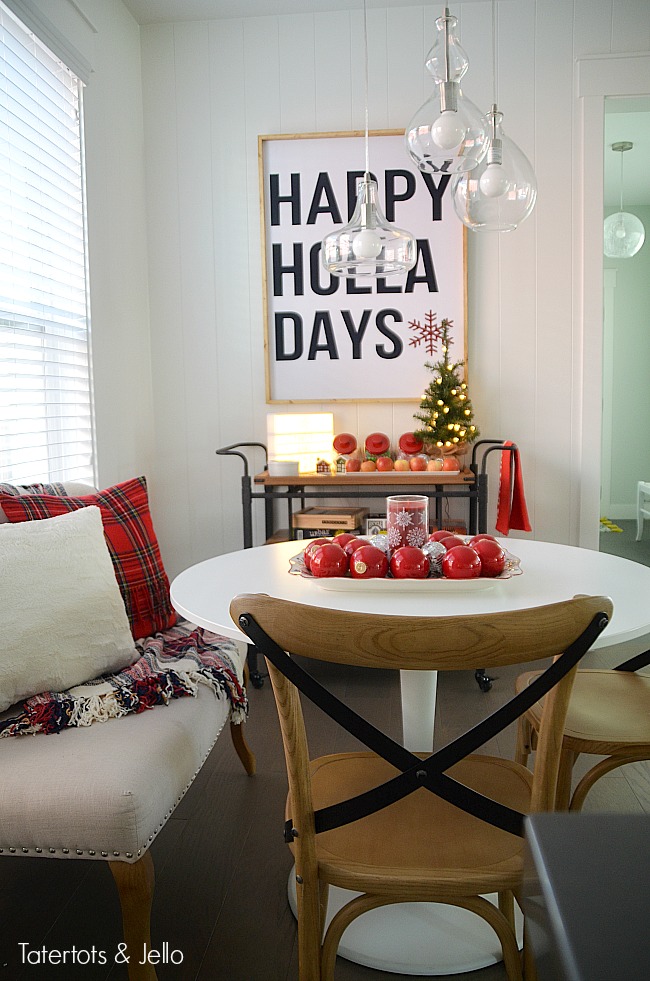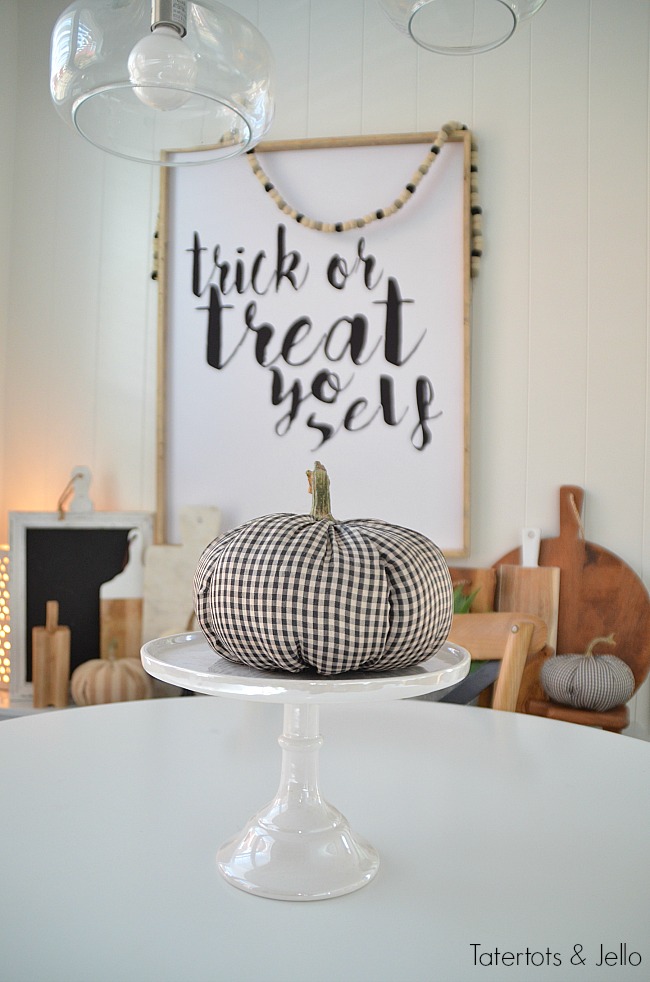 Sincerely Us Shop. I met the Sincerely Us girls at a craft show last Spring and was attracted to their clean, fresh look. I love the many sayings and sizes they offer. And the unfinished and stained frames are perfectly my style. I love the signs that I have displayed in my home. Their seasonal signs are such a fun statement!!
---
Stuff We Love – My 12 Favorite Things
---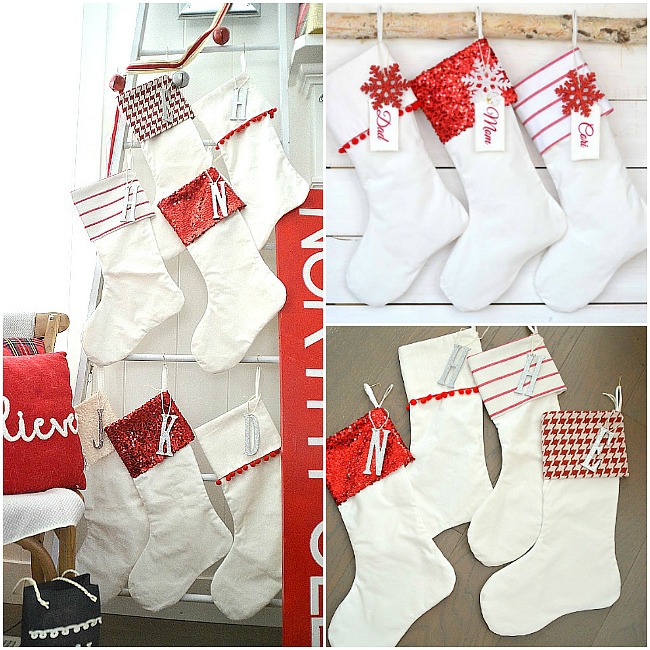 TwentyEight12 – by Leia and Kim. I think my style is modern farmhouse and the items from TwentyEight12 are perfect. They have beautiful pillow covers, garlands, runners and Christmas stockings . I have the velvet stockings with red accents and I love the different patterns and trims that all go together – sequins, houndstooth, stripes and pom poms. SO pretty! Their stockings also come with a personalized accent – I chose sequined letters for everyone in my family. You can buy their stockings separately or in coordinating sets. And there are also different fabrics besides velvet too!
And I love the process behind their creations. Here's what Leia and Kim say – each and every one of our items has been designed by us as a collaboration. The process begins with hours and hours of design research. Once we decide on the design and shop the materials, we create and hand draw a custom pattern. We then sew a prototype. It usually takes us making anywhere between 5-10 samples before we finalize the design and begin production.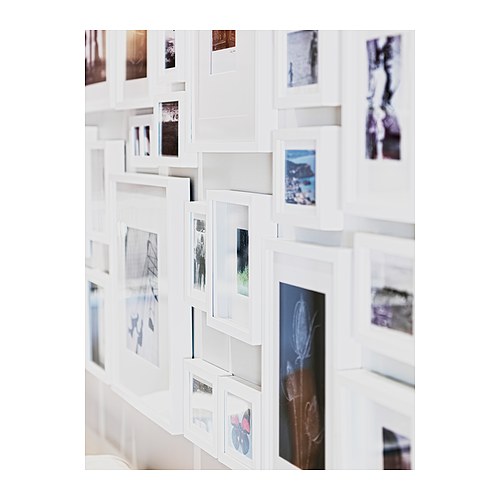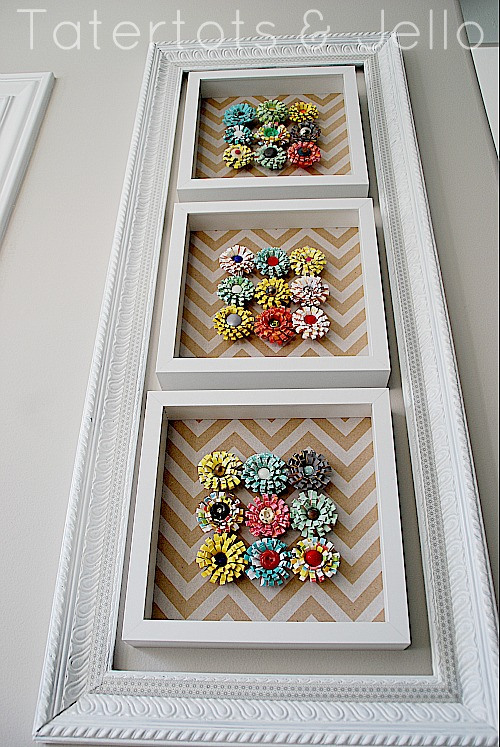 Ikea Ribba Frames. Ikea has wonderful, plain, simple frames at an amazing price. I have been using Ribba frames for years. I love the Ribba frames because they have space between the back of the frame and the glass – so it's easy to display 3-dimensional items inside. A few years ago I did a series of different kinds of specimen art inside of the Ribba frames. All I did was glue the specimens to scrapbook paper and then I switched out the scrapbook paper for each type of specimen art and reused the frames over and over.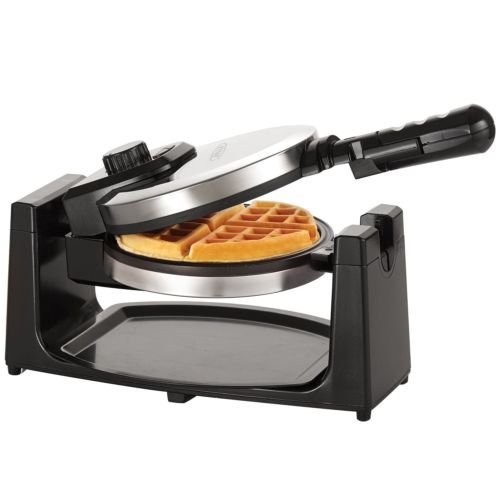 Rotating Waffle Maker. We love waffles at our house! A few years ago my mom gave me a rotating waffle maker for Christmas. I love that by flipping the waffles over it bakes evenly and you can make an extra-thick waffle that turns out great every time. Another waffle maker that I thought would be nice is a double waffle maker like the one below. It would be awesome to make twice as many waffles in the same amount of time. Some waffles recipes that we have made are — Margherita Waffles, Cake Mix Dessert Waffles, Churro Waffles and The Best Waffle Recipe.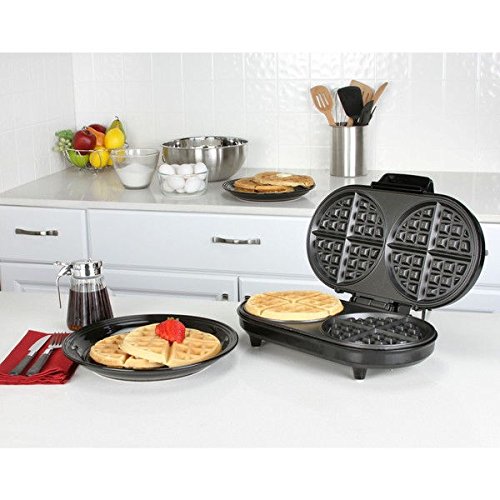 Double Waffle Maker – make twice as many waffles in the same amount of time. I put this one on my Christmas list!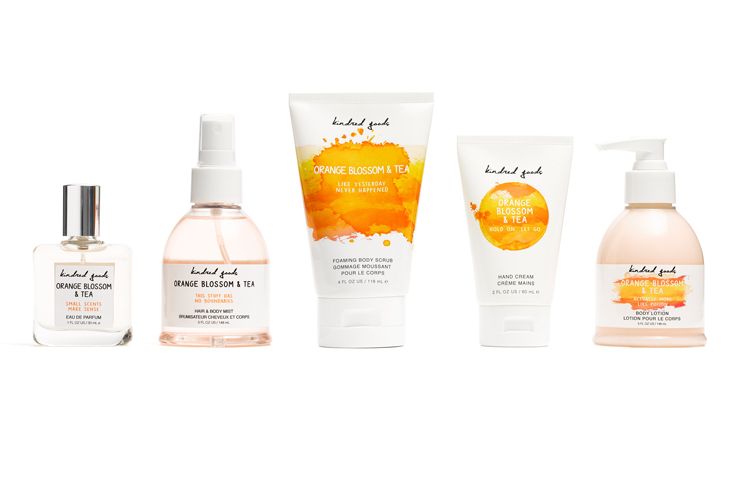 Old Navy Kindred Goods Perfumes. I was checking out at Old Navy a couple of months ago and saw their new line of perfumes and fragrances. I thought the Orange Blossom and Tea smelled great and bought one on a whim. Now it's my favorite fragrance. I love the citrusy scent and it was only $9 so it's also a great deal!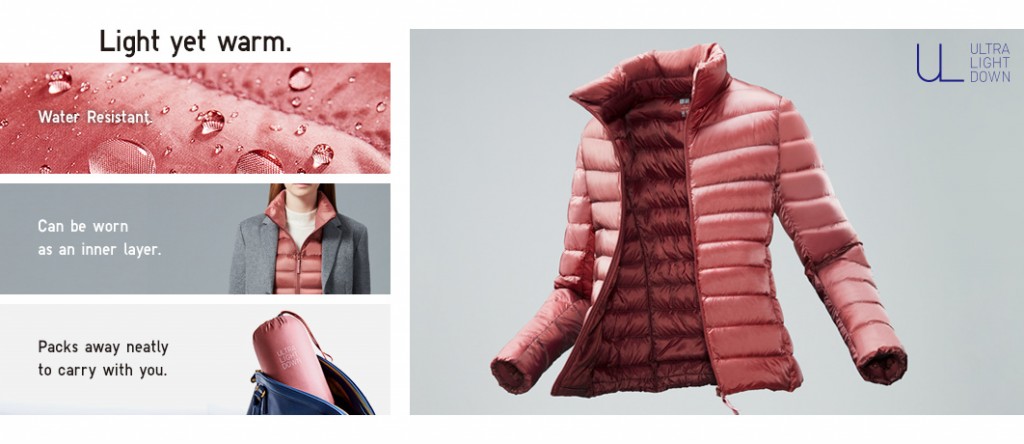 Uniglo Ultralight Down Jackets. A few years ago I was introduced to these ultra-light down jackets. They are perfect for Utah weather. I feel like it gets cold here but when the sun comes up it can be hot during the day. The great thing about these jackets is they are super light. So when I am not using it I can roll it up into a ball and keep it in my purse or tote and still have it in case a storm hits or if I am out after the sun goes down. Very convenient!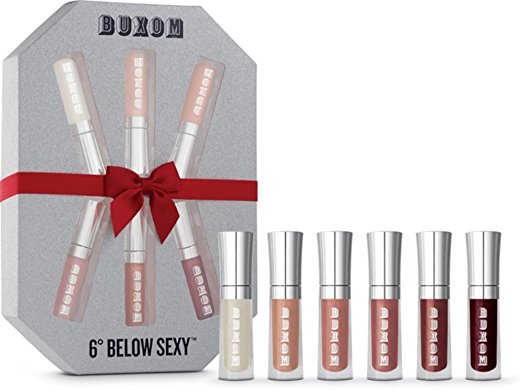 Buxom Tingling Lip Gloss. This might be the one thing I am most addicted to. This is the only lip gloss I wear. And to be honest, I wear the clear color at night. It's super moisturizing and I LOVE the tingling and minty taste.
The Buxom 6 Degrees Below Sexy Plumping Mini Full-On Lip Polish Collection gets you six of Buxom's bestselling lip plumping polishes in mini size. Dominique (glittering ice) Amy (golden nude) Celeste (prismatic soft peach) Clair (starry plum haze) Starr (brandy cordial) Jasmine (black cherry)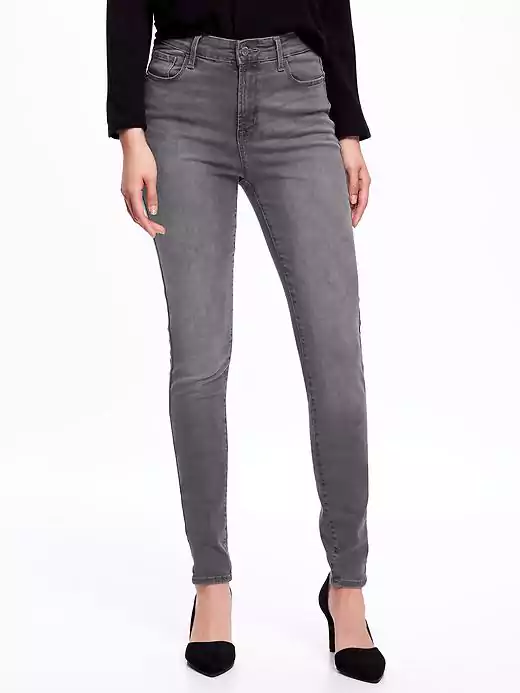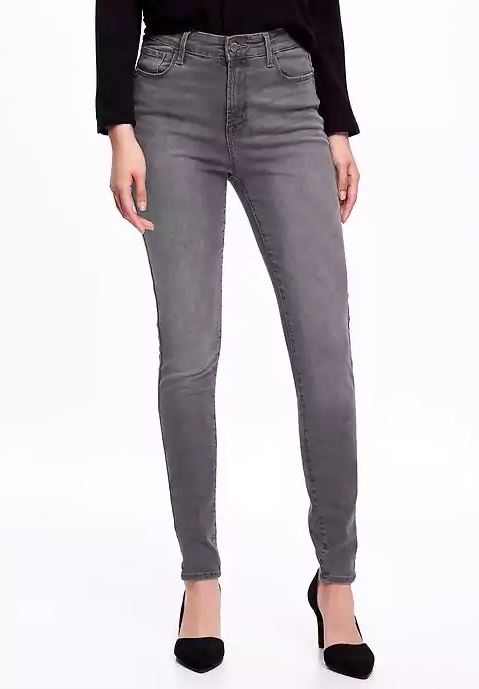 Old Navy Built-In Sculpt Jeans. I have loved Old Navy's RockStar jeans for a few years now. I think they are super stretchy, comfortable and such a great deal – especially when they are on sale. So when I saw there was a sculpted version and it was on sale on day I gave the new kind a try. What I love about the sculpted version of the RockStar jean is it still fits great and it's still super stretchy but it's made out of a thicker material that really holds everything in place. And I love that you can get the jeans in different fits – the high-waisted version is wonderful for full control.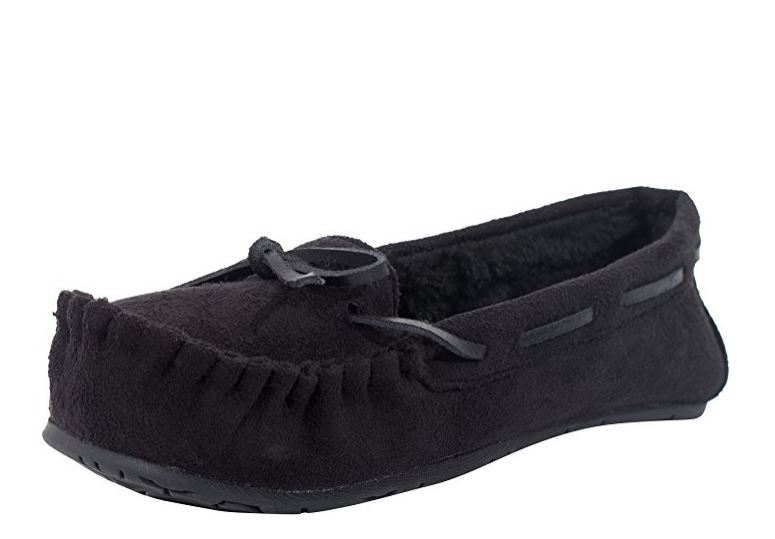 Faux Suede Fur-Lined Moccasin Slippers.
I live in slippers in the fall and winter. And I'll let you in on a little secret. Since I work at home some days I spend the whole day in a sweatshirt, stretch pants and these moccasins. The mocassins keep my feet warm with the furry insides and I love that the slippers have a rubber sole. If you see me at the post office with these babies on, say hi! I love my slipper mocs LOL!
Those are some of my very favorite things for 2016.
Be sure to see all of the favorite things linked up from the other bloggers. I love getting new ideas for everyone on my list!! The complete list is below.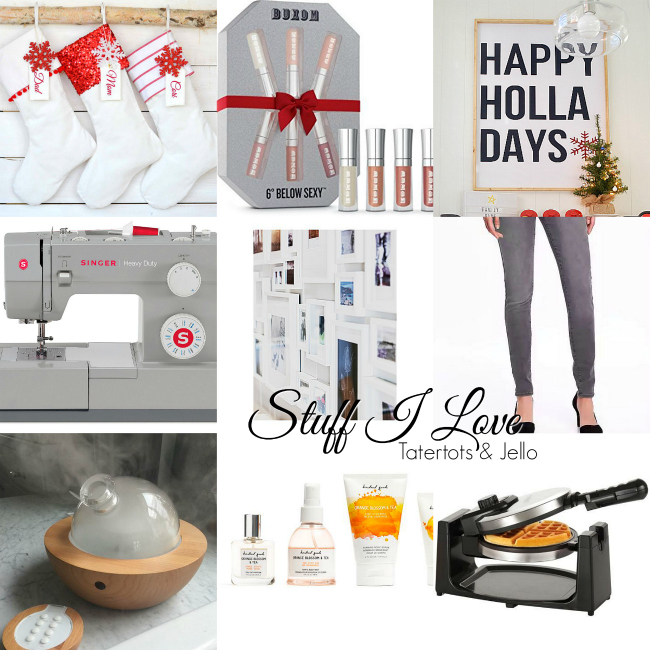 ---
Stuff We Love – My 12 Favorite Things
---
Be sure to click on these links to go see the favorites!
MONDAY