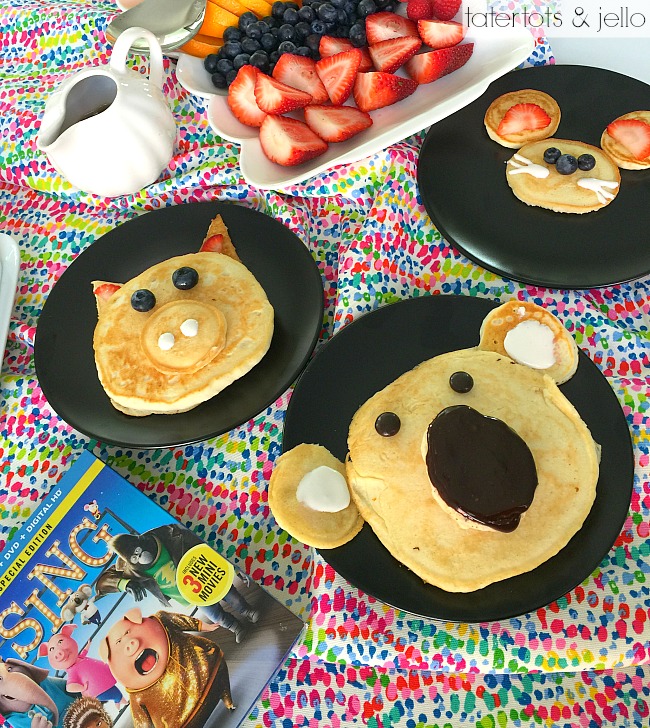 SING Animal Pancakes Movie Party
This post is in partnership with Universal Pictures Home Entertainment
We LOVED the SING movie when we saw it in the theater over the holidays. Now that it's out on Blu-ray and DVD, we added it to our library right away!! I love that SING is a heartwarming film with a wonderful message. The cast is fantastic and the music is amazing. We celebrated over the weekend with a SING movie night and we even made animal pancakes. The kids loved creating their favorite SING characters for dinner and watching the Blu-ray movie.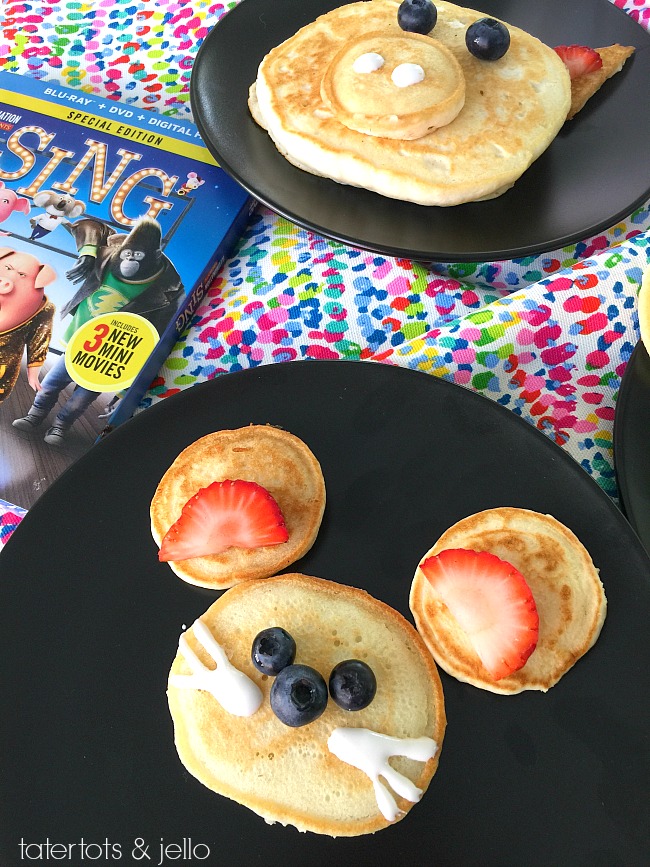 Pick up a copy of the SING Special Edition Blue-ray for YOUR next movie night! The new release features over 60-minutes of bonus content and incorporates three all-new entertaining mini movies featuring the cast from SING, as well as an exclusive Tori Kelly music video.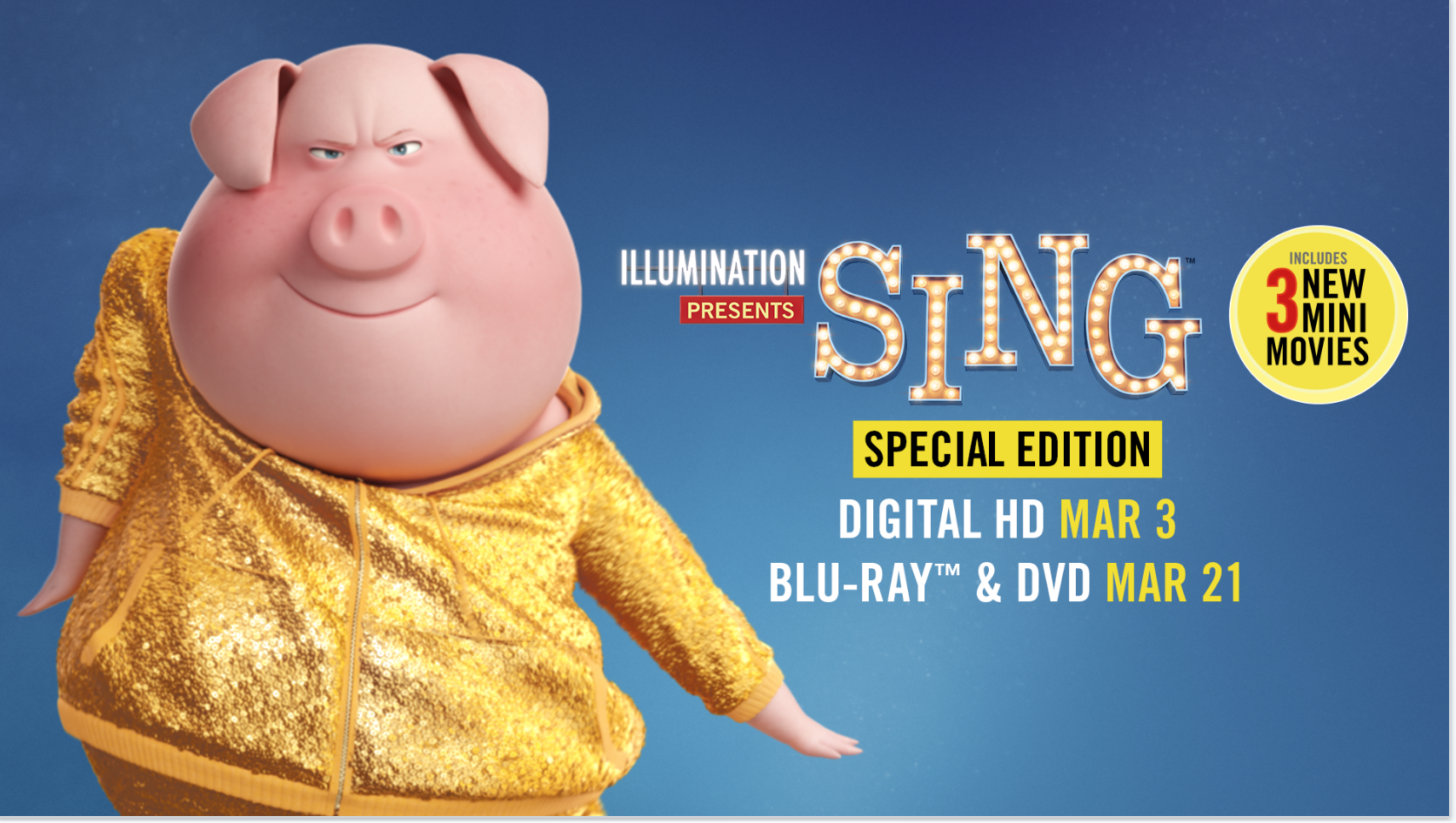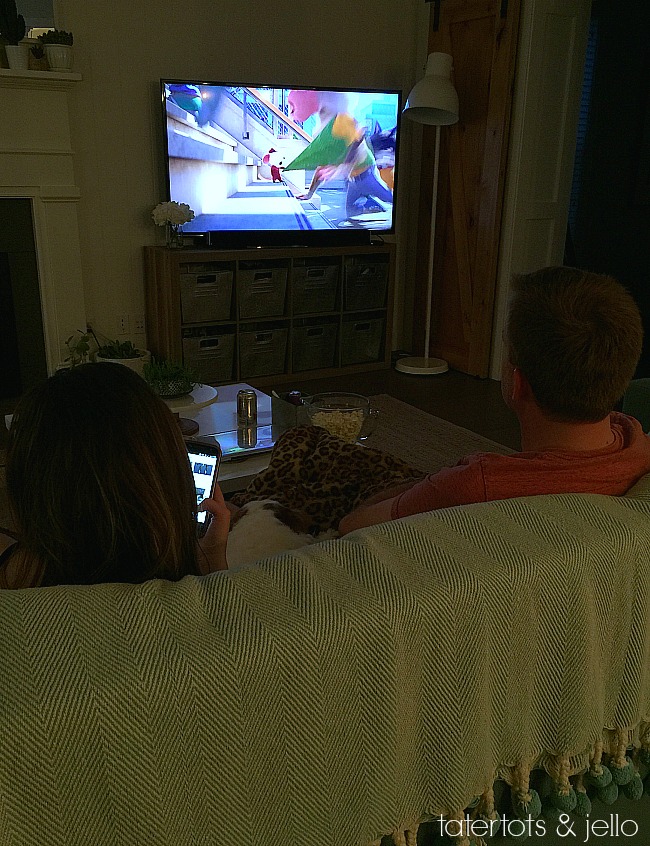 Here's how we made the SING character pancakes: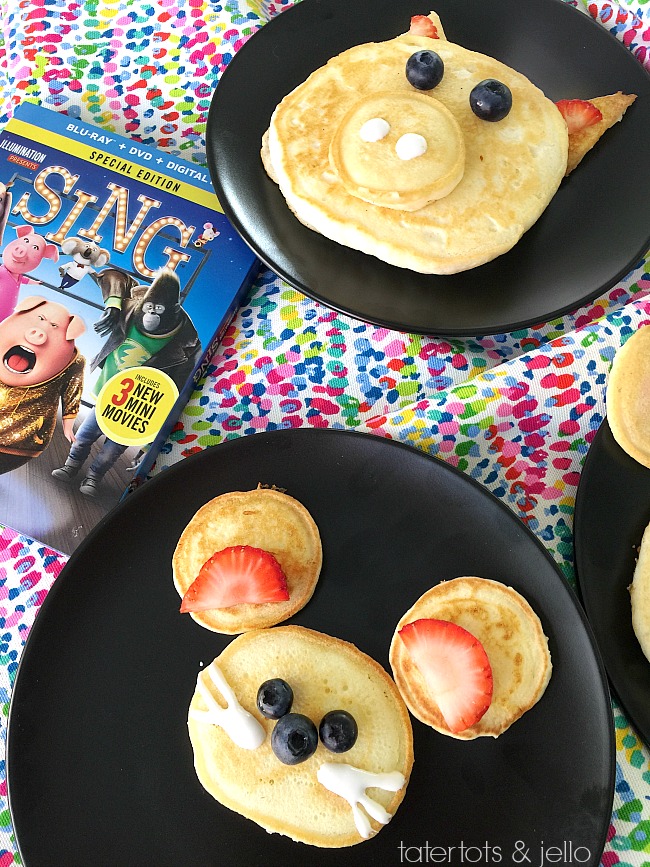 SING Animal Pancakes Movie Party
I made different sized pancakes – some large and some small. The larger circles were for the character's faces. The smaller size pancakes were great for making noses and ears. Then I put all of the different sized pancakes on a platter.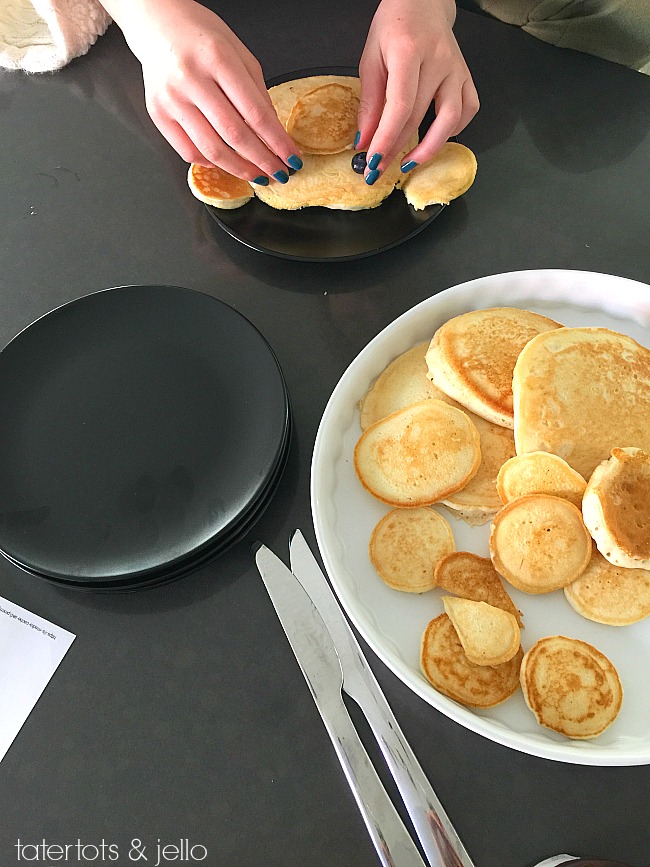 I also put different fruits and toppings out that the kids could use for eyes, ears and to color parts of the faces. The fruits we used were blueberries, strawberries and raspberries. The toppings we used were white frosting, chocolate topping, whipped cream and chocolate covered raisins.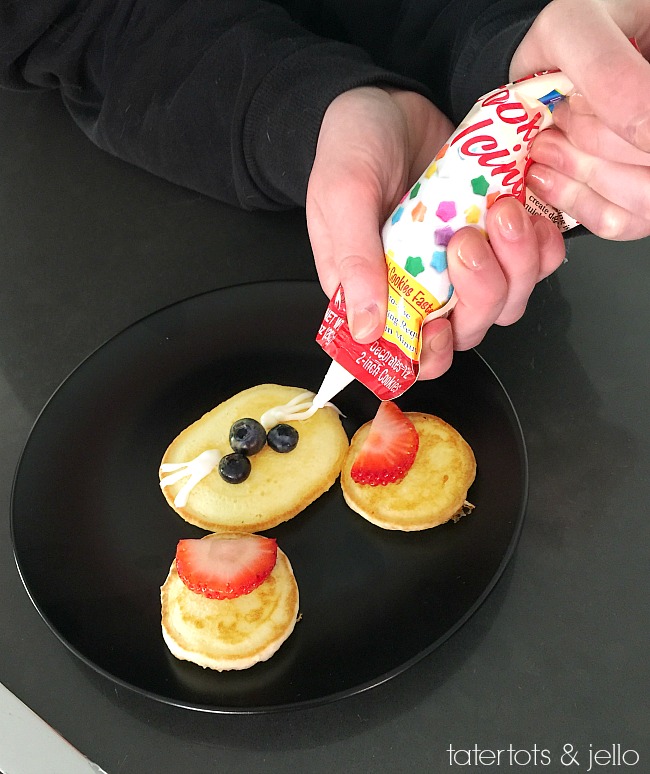 Then I let the kids go crazy! It was SO fun!!
We loved seeing all of the SING characters come to life in pancake form.
Here are our favorites:
Rosita the Pig: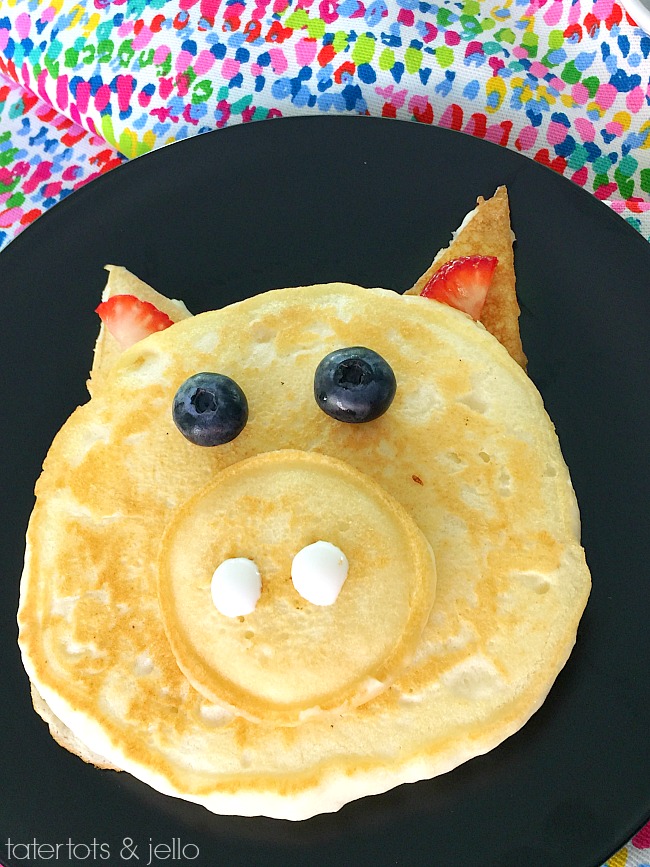 Buster Moon the Koala Bear: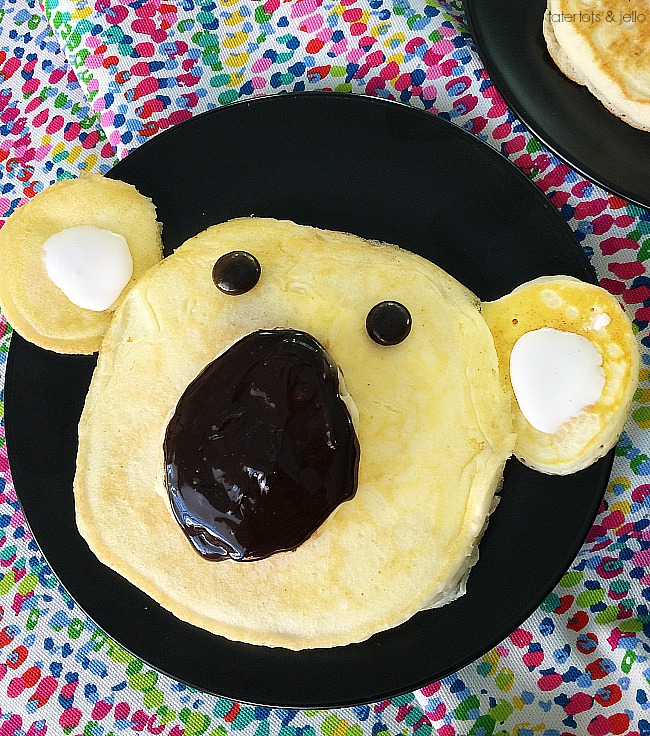 Mike the Mouse: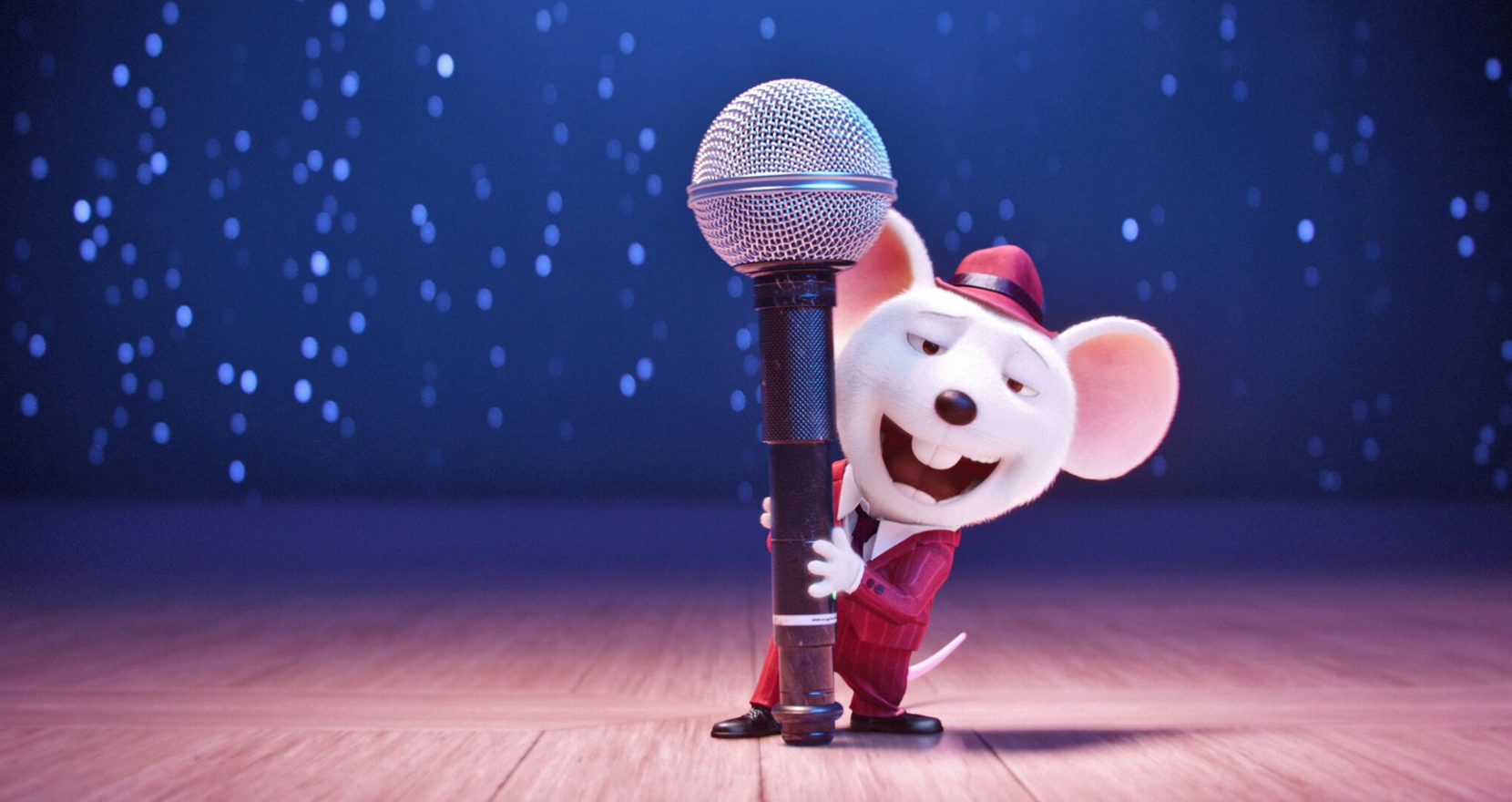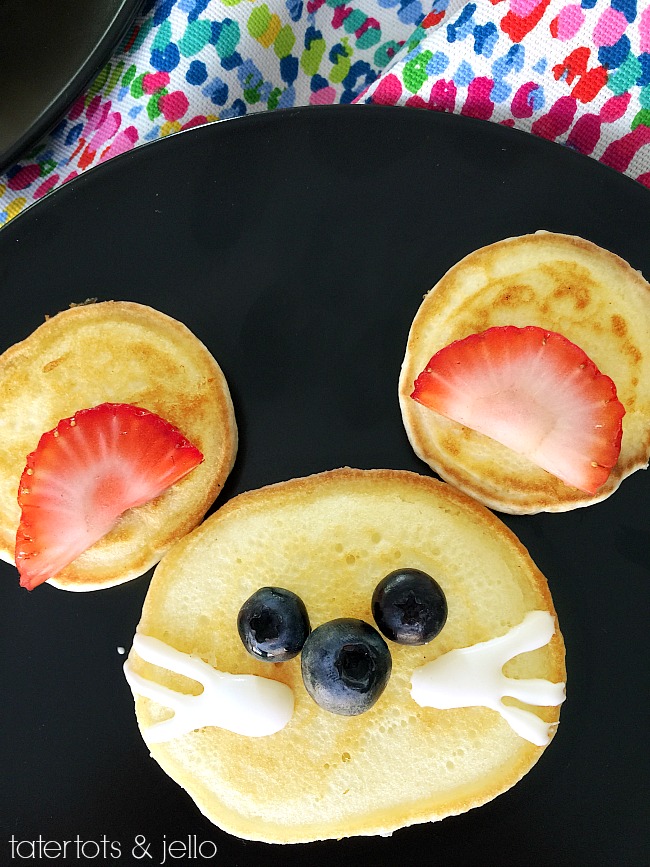 SING Animal Pancakes Movie Party
We loved wasting SING just as much at home as we did in the theater. Watch the trailer:
From Illumination, the studio that brought you The Secret Life of Pets and the Despicable Me franchise, comes an animated comedy about finding the music that lives inside all of us. SING stars Academy Award® winner Matthew McConaughey as Buster Moon, an eternally optimistic koala who puts on the world's greatest singing competition to save his crumbling theater; Academy Award® winner Reese Witherspoon as Rosita, an overworked and unappreciated mother of 25 piglets desperate to unleash her inner diva; Scarlett Johansson as Ash, a punk rock porcupine with a beautiful voice behind her prickly exterior; Taron Egerton as Johnny, a young gangster gorilla looking to break free of his family's felonies; as well as Seth MacFarlane, John C. Reilly, and Grammy Award-nominated Tori Kelly. SING is the musical comedy event of the year!
The Golden Globe nominee for Best Animated Feature and Best Original Song, SING features more than 65 hit songs including 'Faith,' a brand new song by the legendary Stevie Wonder (featuring Ariana Grande), marking his first song for a major film release in 25 years.
It was a fun night!!
And be sure to pick up YOUR copy of SING Special Edition NOW on Blu-ray and DVD!
And have a yummy SING pancake movie night OR make some Oreo animal cookies like the these: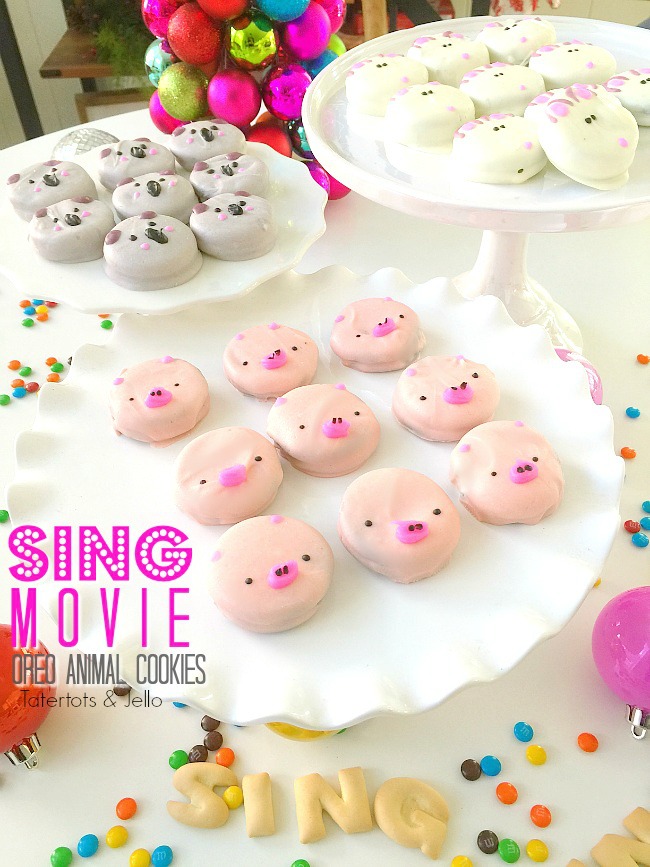 And be sure to pick up YOUR copy of the Sing Movie Special Edition Blue-ray and DVD!
FOLLOW @SINGMOVIE ON SOCIAL
Facebook | Twitter | Instagram
Have a HAPPY day!
xoxo

Thanks Universal Pictures Home Entertainment for partnering with us for this fun SING pancake dinner and movie night!