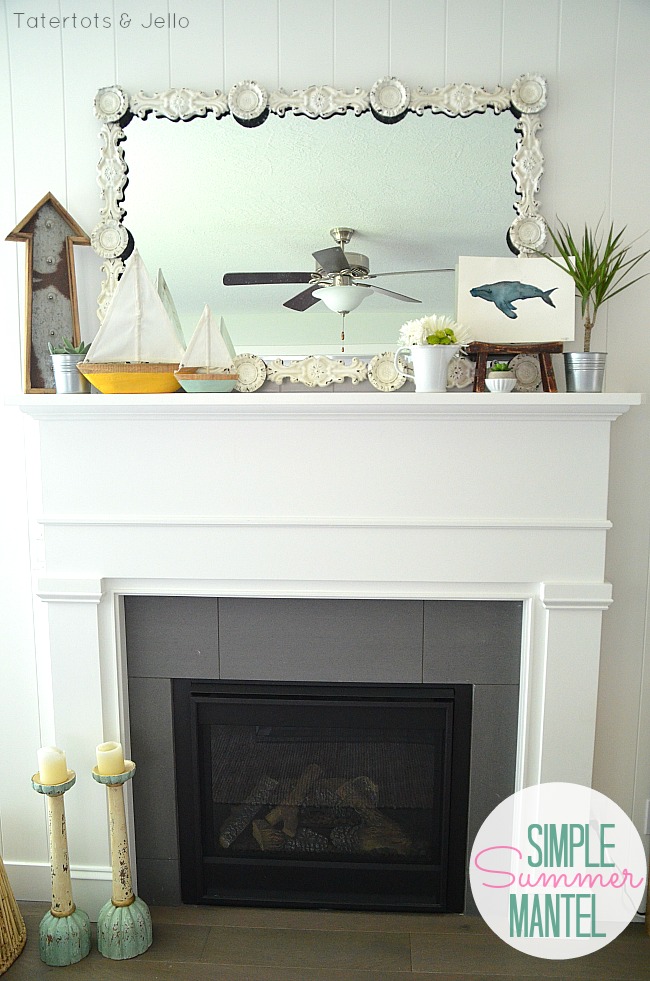 Simple Summer Mantel using found items in your home. The older I get the more I appreciate the idea of a simple life. I love finding joy in small things. As I have been decorating our new home I found things around the house that are meaningful and I made a little Summer mantlescape with them.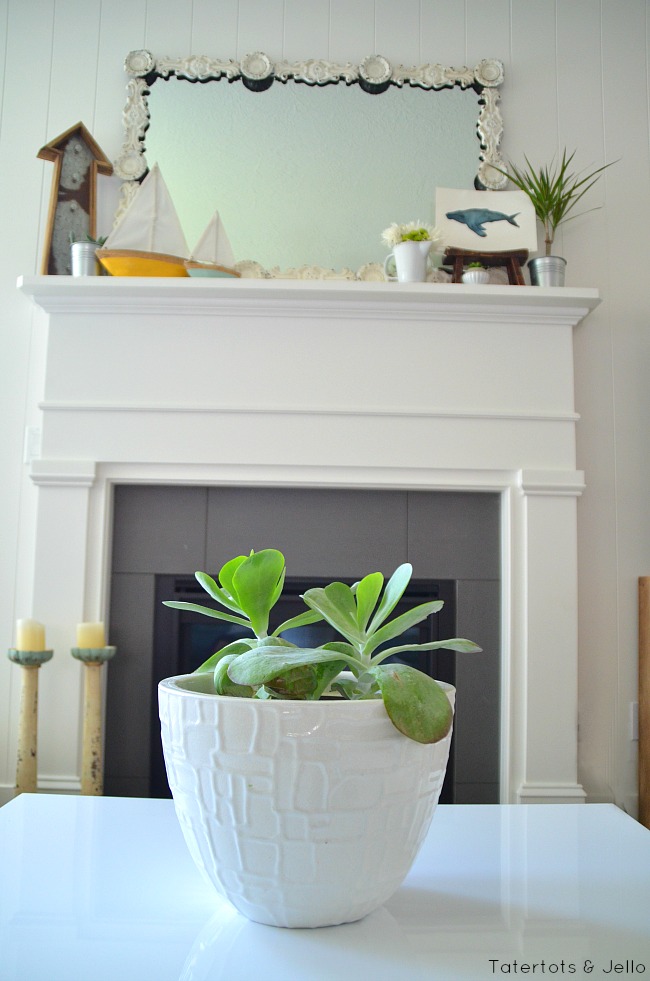 In the new house there isn't much wall space, so I had the mirror from my living room at the cottage sitting in a storage room.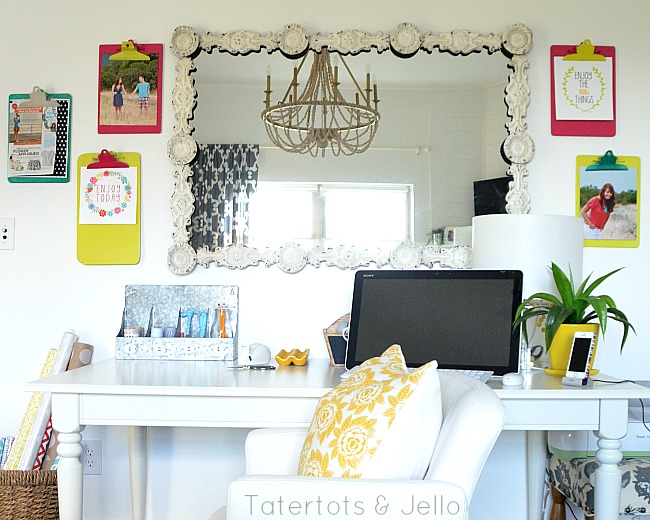 I brought it upstairs and used it on the mantel. I love the way the mirror reflects light and makes the room seem brighter.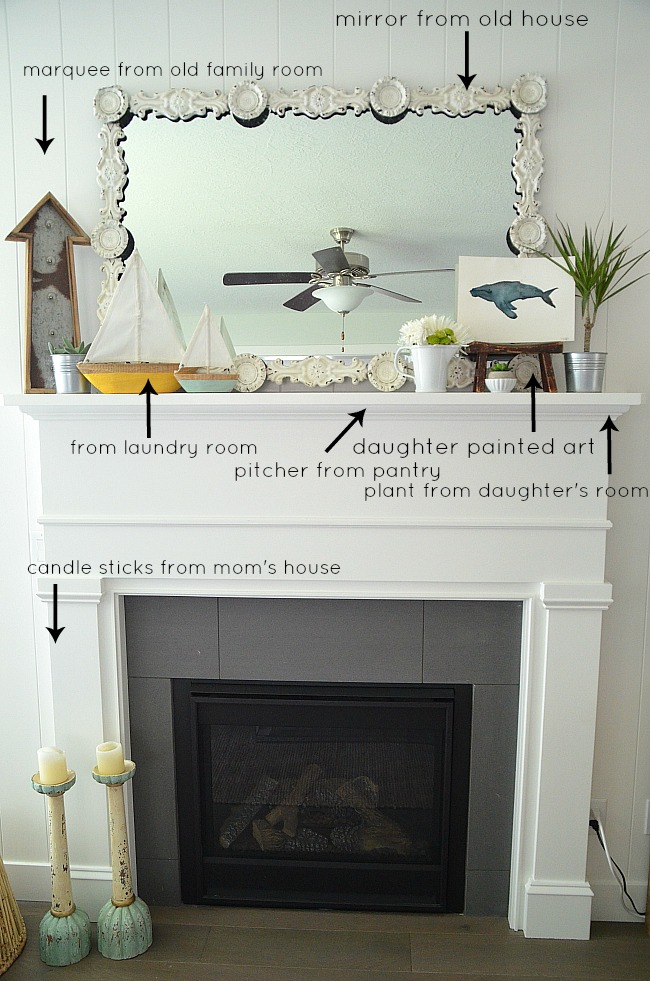 Another item that I used in the mantel is this whale painting that Hannah created the other day. She wasn't happy with the way it turned but but I love it. I found it on the floor of her bedroom about to be thrown away. Can you believe that?? I love displaying it and I am so proud that she created it. I considered framing it and displaying it that way but I decided to put it on a little wood stool I have and display it that way.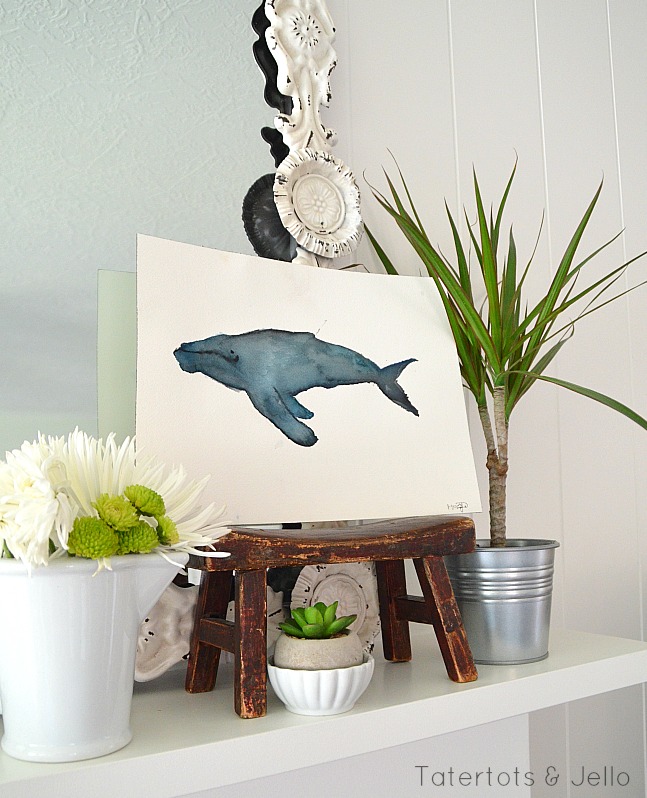 The sailboats are something that I couldn't pass up when they went on clearance at Target. I had them in our mudroom, but as I was scavenging around the house I thought they would be perfect on the mantel for Summer.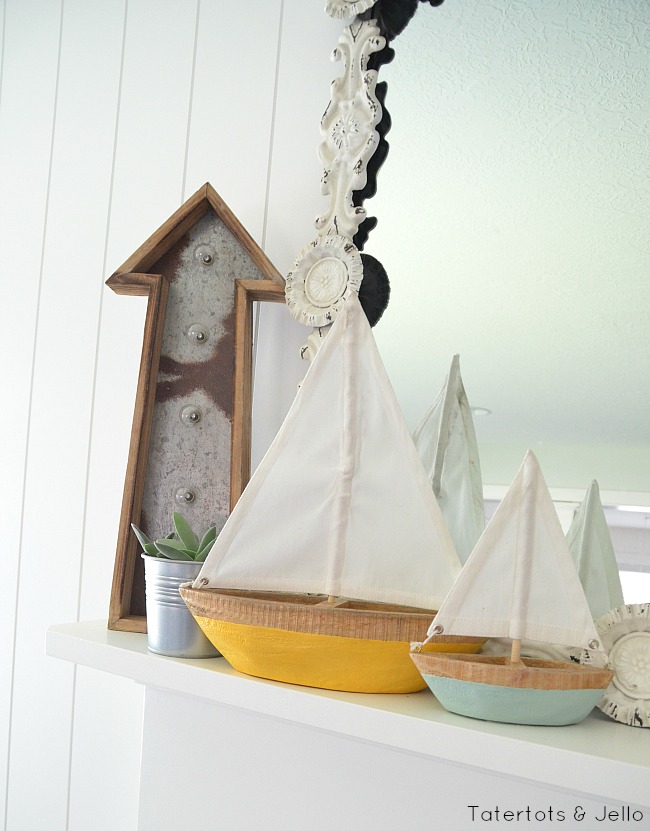 I took a pitcher from the pantry and put some fresh flowers in it. I also found a plant from Hannah's room and added it to the mantel to add a little height. The candlesticks are from my mom's house and were in my dining room at the cottage. The marquee was in the family room at the cottage.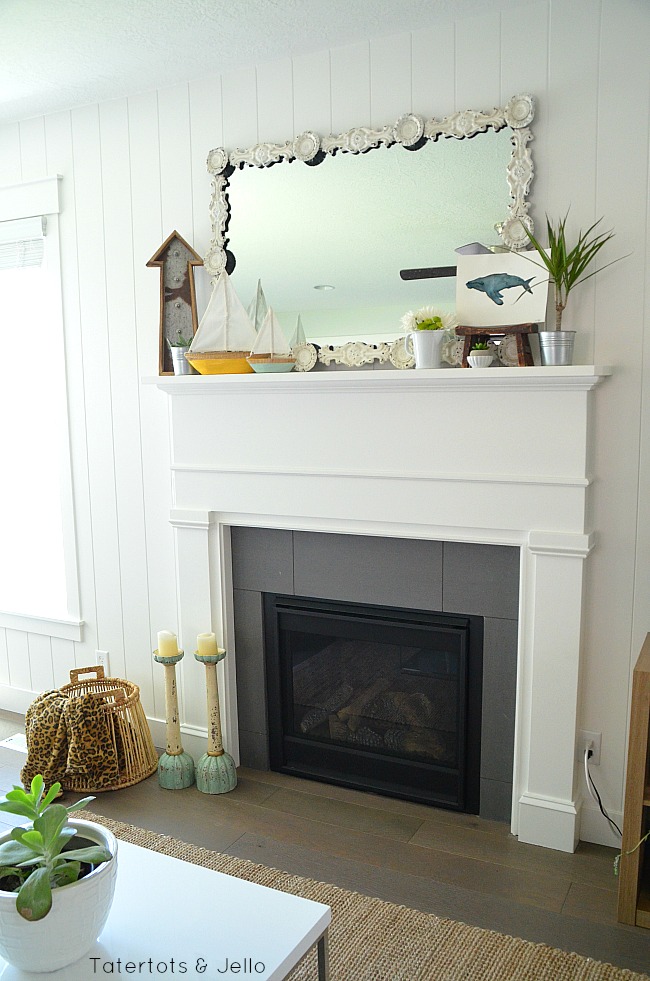 The mantel is simple and it really represents this new phase of our lives in our home – simplicity and serenity. I love that the items are meaningful to me and also it was free to create!
What projects are YOU working on?
Let us know in the comments!!
Happy Friday!
xxo