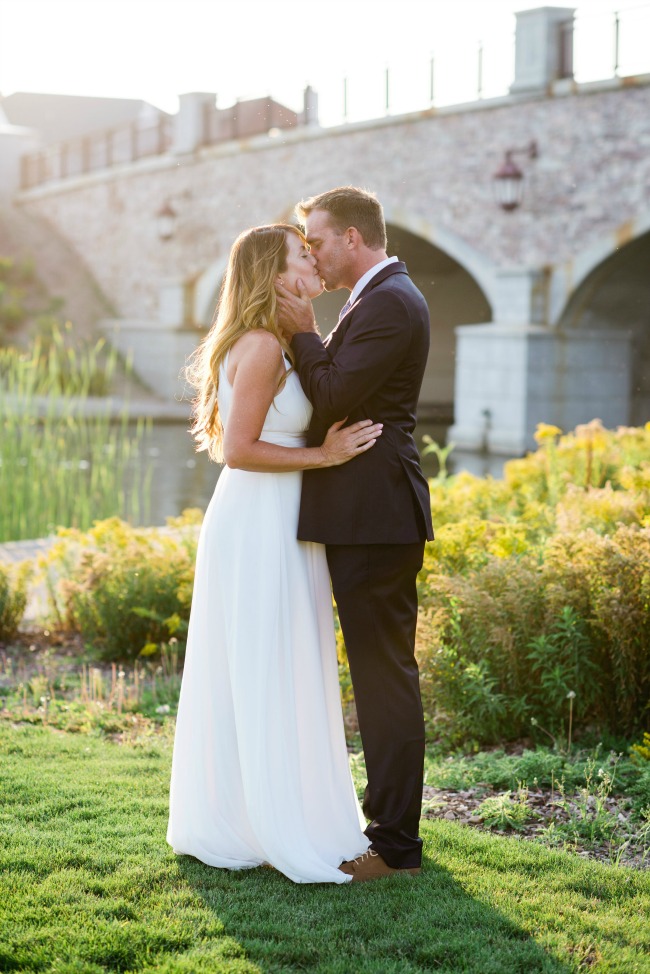 Best Day Ever Wedding. Our Story.
Second Wedding Ideas. Easy ways to keep it simple and the best day ever.
We were married a couple of weeks ago. It really was the best day ever.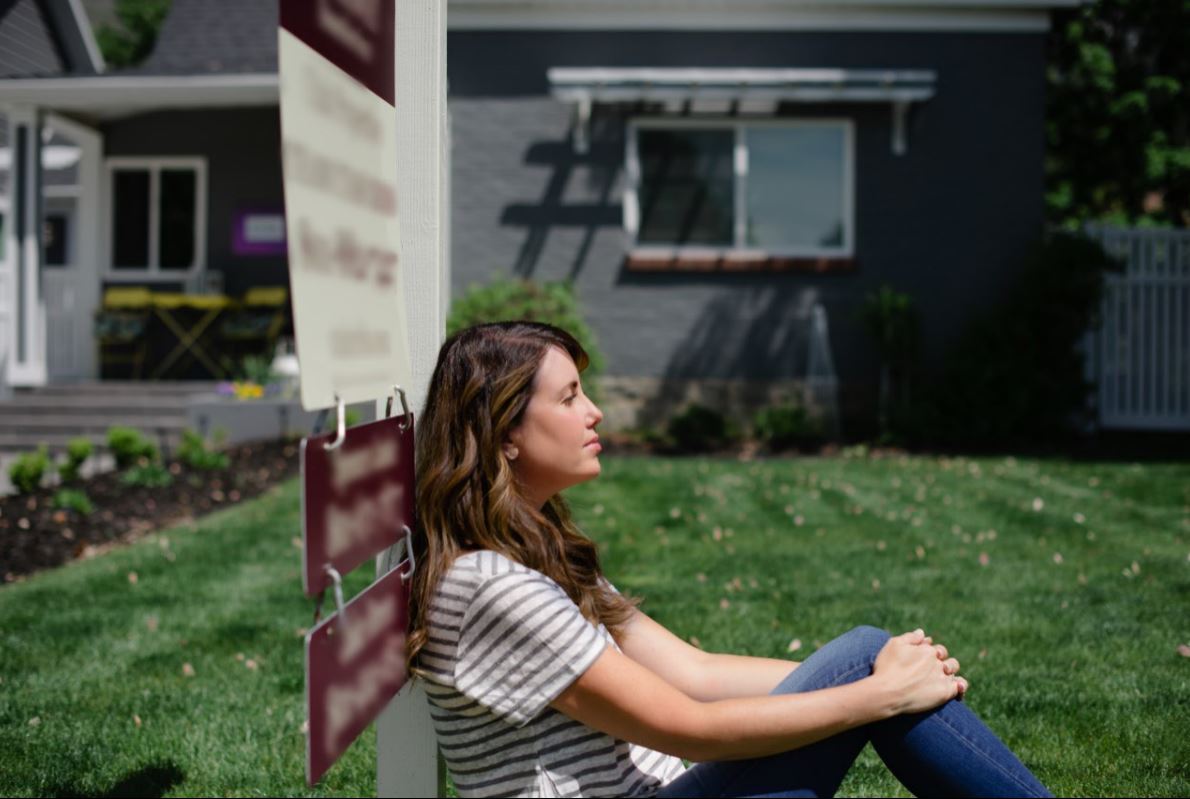 If you have been reading my blog over the past nine years you might know that I went through a divorce, depression and a hard time over the past few years. There are definitely some things I would change if I had a do-over but I truly think that going through all of that heartbreak and sadness gave me a depth of character and understanding that I would never have understood otherwise, and a strength that I built having to go through hard things and stand up for myself and my kids. Over the past couple of years I really spent my time trying to help my kids and be the best mom I could be for them. I decided to put my wants and needs on hold while I focused on them. And while I was focusing on them, my husband came into my life when I least expected it.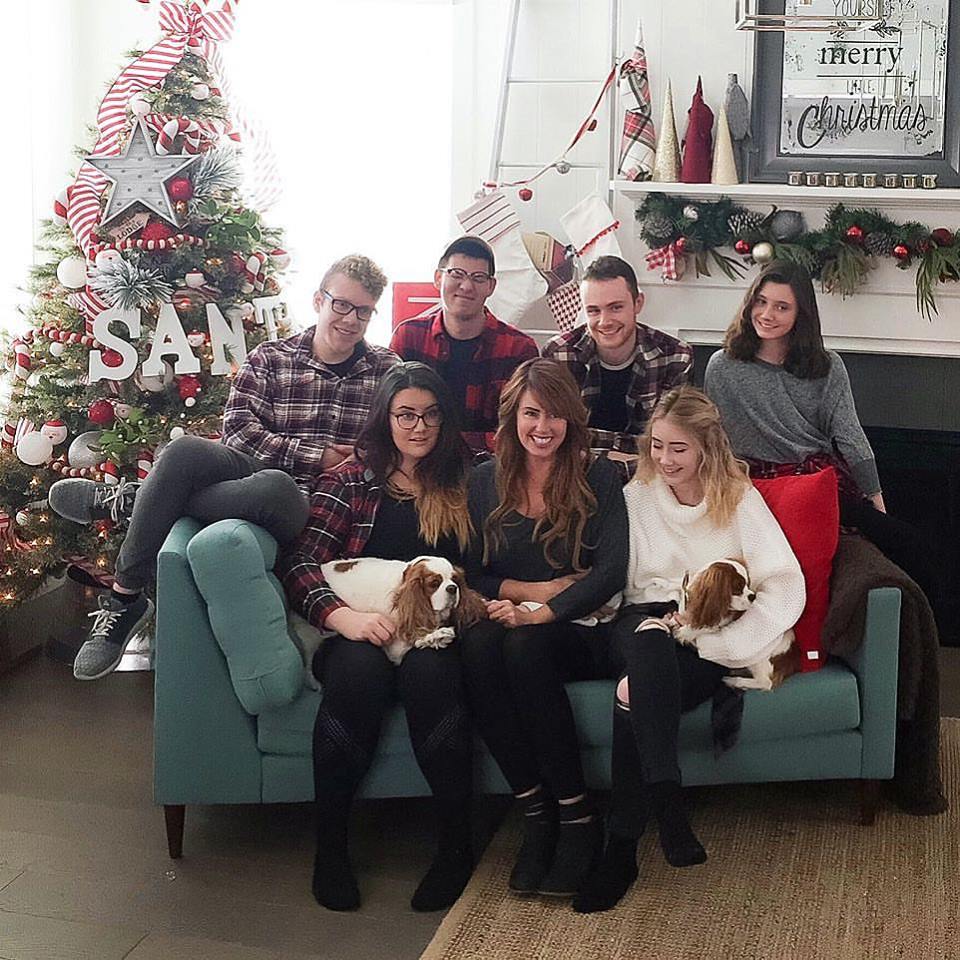 We started off very slow, taking walks by the lake for a few minutes each night while we talked. The first time we met I ran away after 10 minutes and almost didn't go on another walk with him. It turns out that he had gone through a few of the same things I had experienced and that gave us a bond. Right after we met he discovered my blog and read it start to finish in one weekend. He then sent me a text saying – I know we will always be friends. And I thought I had blown it. He would never want to date me after he read all of those details. But it turns out he did.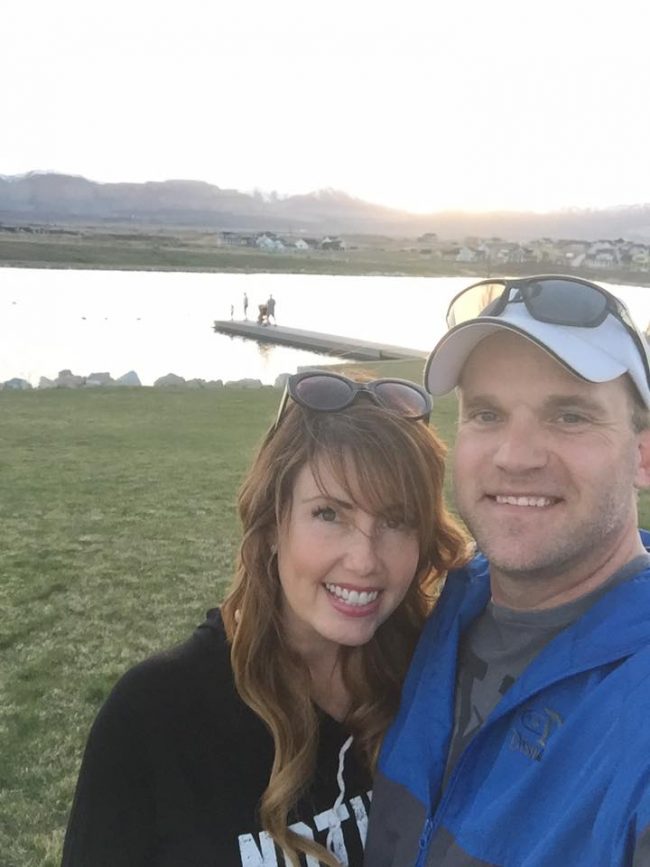 Over time we met each other's children and started spending time together. I was very apprehensive about getting remarried. My kids were as well. We took things slow as we all got to know each other. My kids and I continued to go to therapy and learn ways to be healthier and happier. My kids made friends in our new neighborhood and school. Every night Dave and I would walk and talk together – it was "our" time to connect. We talked about everything. We shared everything.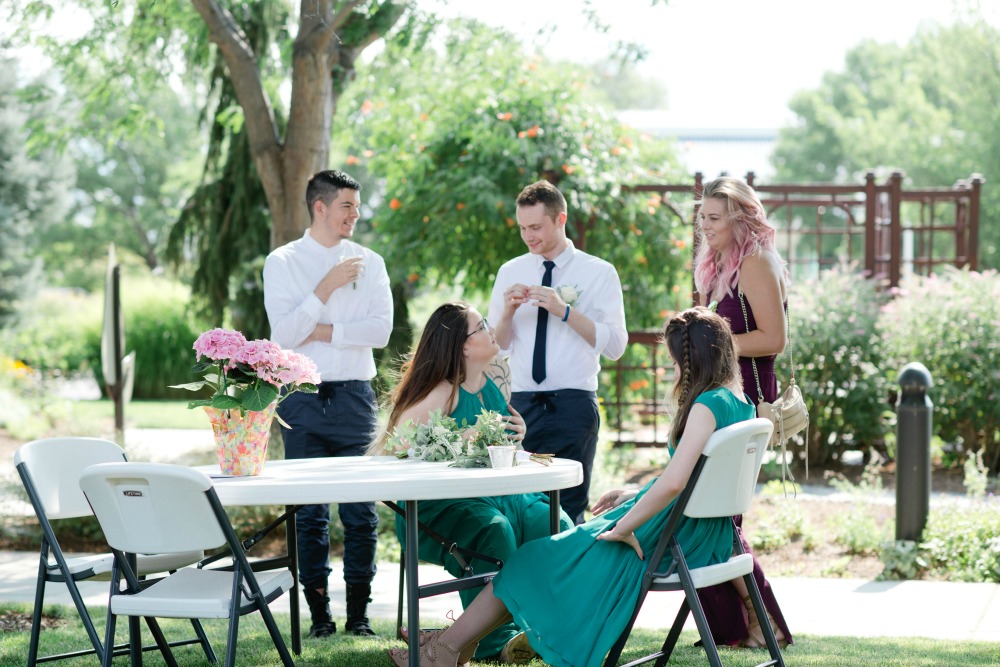 Best Day Ever Wedding. Our Story.
He proposed in May and we got married in August. We kept the ceremony small and intimate. My kids really didn't want us to get married at my house, so we looked for an outdoor venue. I found the most beautiful gardens in the next town. It's called the Conservation Garden Park. And it's completely beautiful. It's filled with flowers and plants that thrive in Utah's climate, and it's open to the public so anyone can come to the garden and see all of the possibilities that are available for Utah landscaping. They have plants in the garden that I only thought would grow in the tropics – but they grow great here. If you are local – be sure to stop by sometime – it's free and it's a beautiful spot to walk through!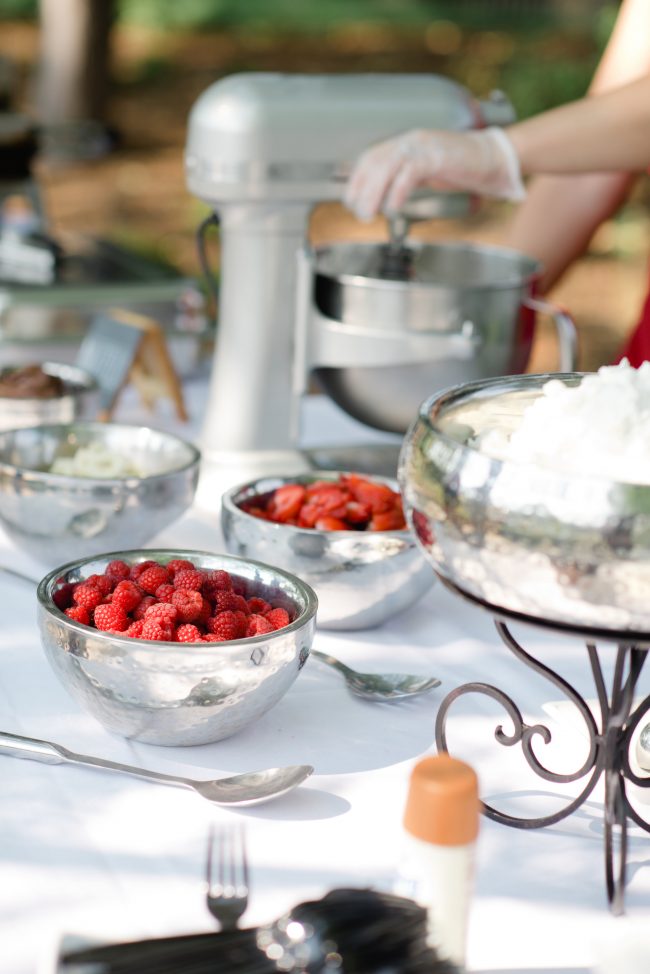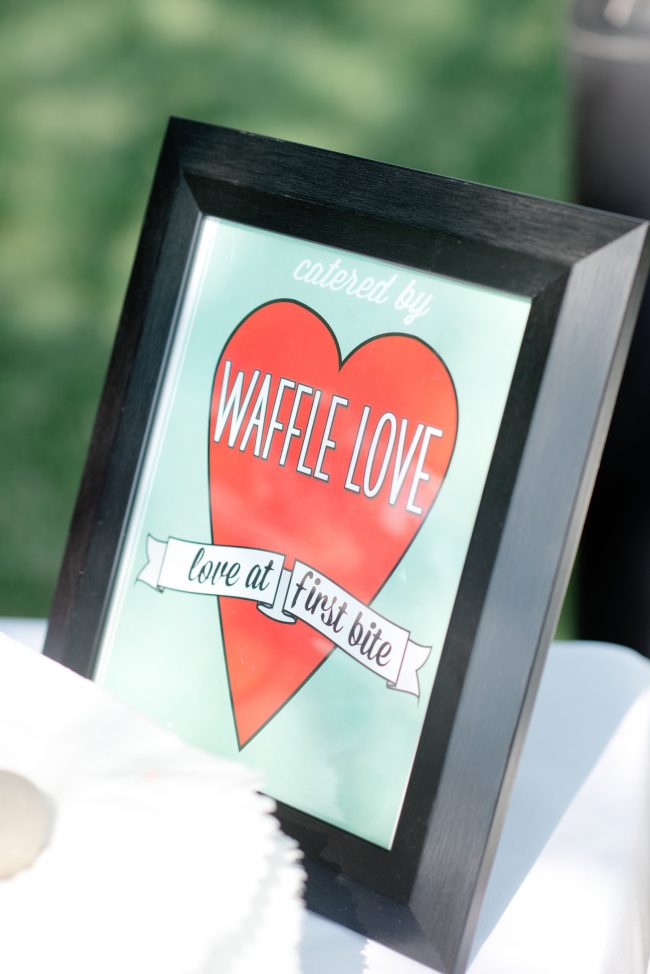 Since we were getting married in the morning, having waffles seemed natural. We chose Waffle Love – an awesome local food truck/business. We love them because they come to our Daybreak neighborhood on Thursday nights for food truck night during the summer. It's one of our favorites. I will have more details on Waffle Love in another post this week – that's how awesome they are!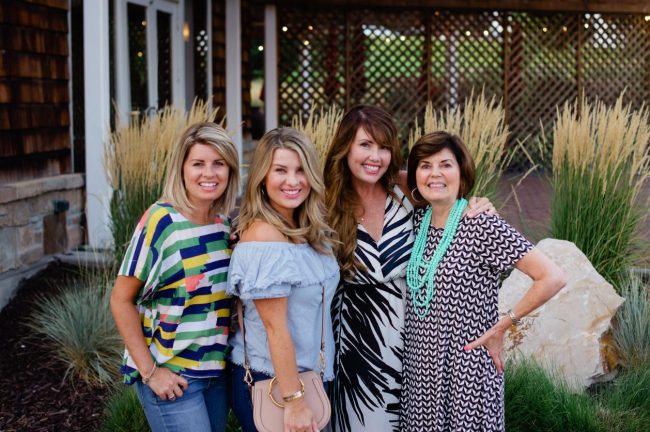 Best Day Ever Wedding. Our Story.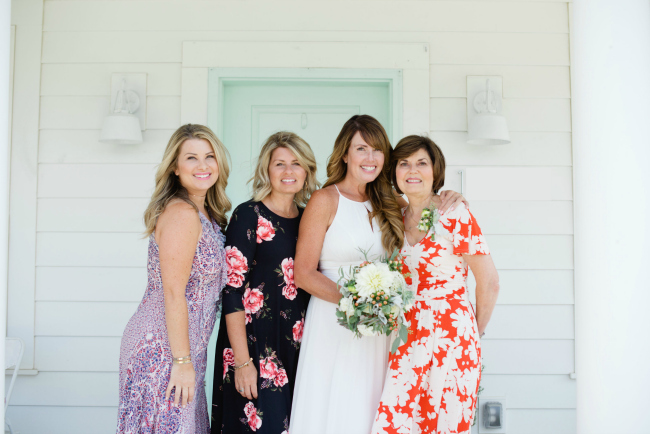 The most important part of the day to me was getting photos of my kids and new family together. I am SUPER lucky to be related to one of the BEST photographers around – my sister Wendy Vonsosen. She is an amazing lifestyle photographer. I asked her if she would take some photos of us and of course she blew us all away with the pictures. They are beautiful and SO special to me.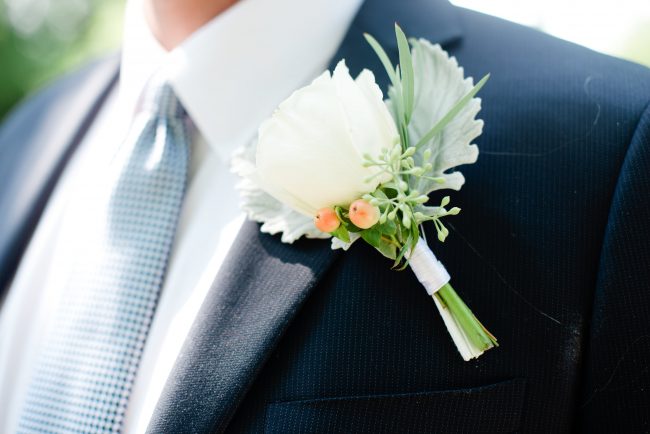 Best Day Ever Wedding. Our Story.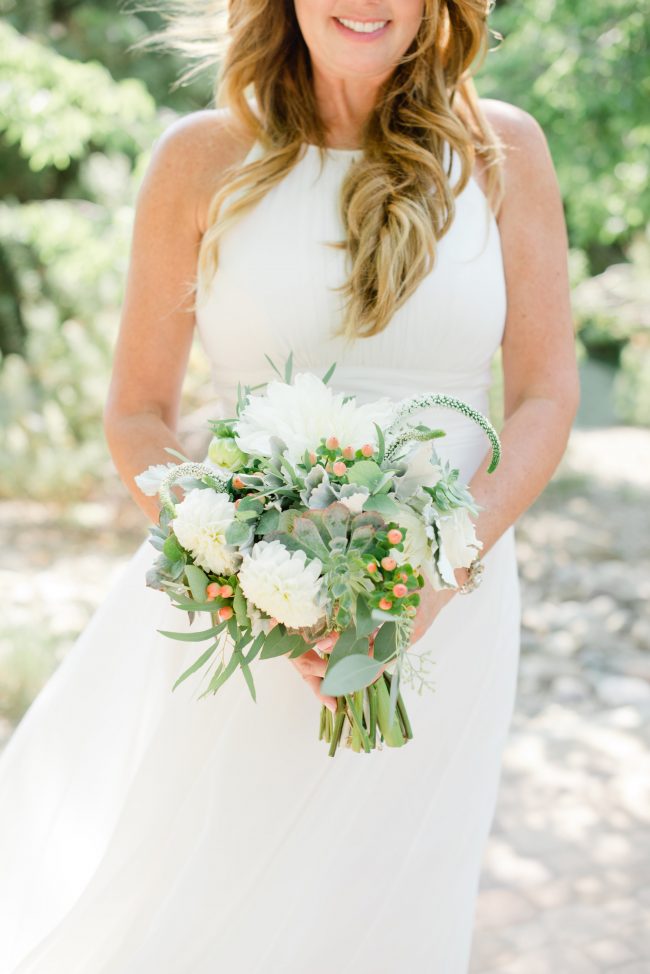 Another aspect that was important to me were the flowers. I found the most talented and adorable sisters – The Sisters Bloom on Instagram. I reached out and they came through with gorgeous flowers for me, our girls, Dave, my boys and my mom!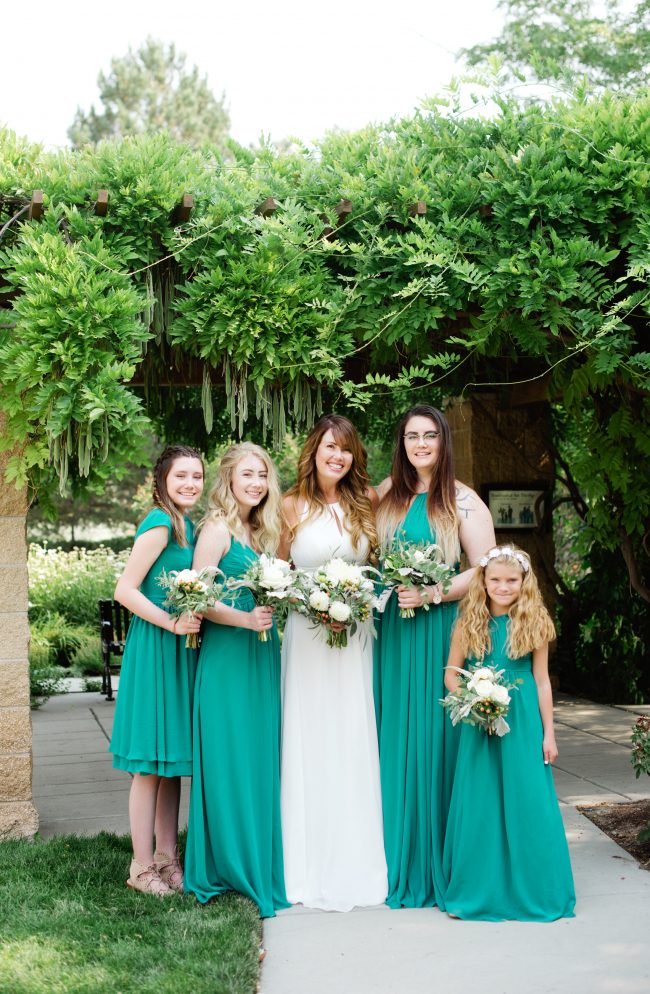 Best Day Ever Wedding. Our Story.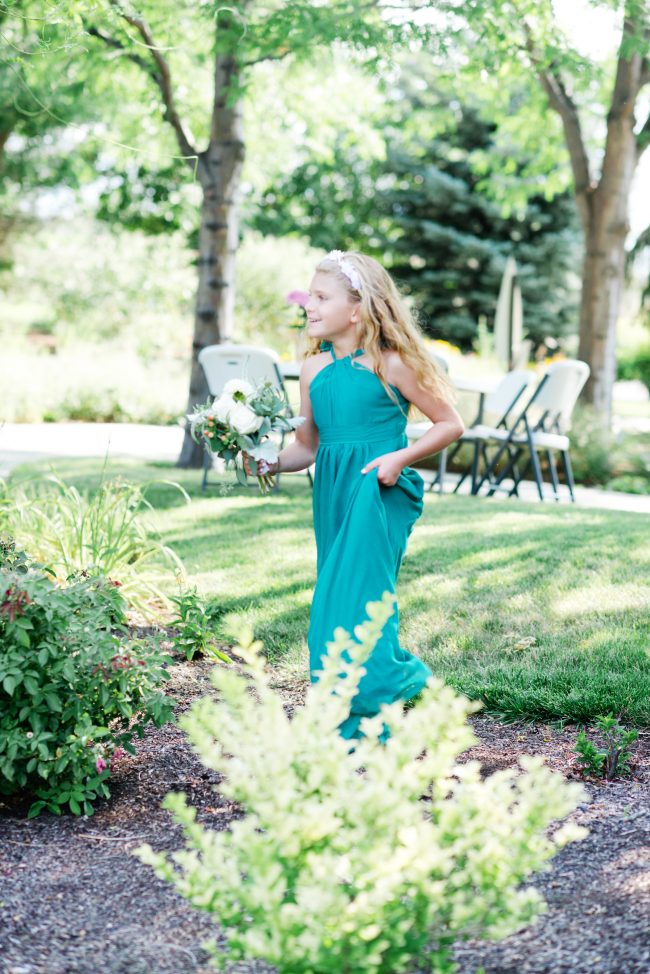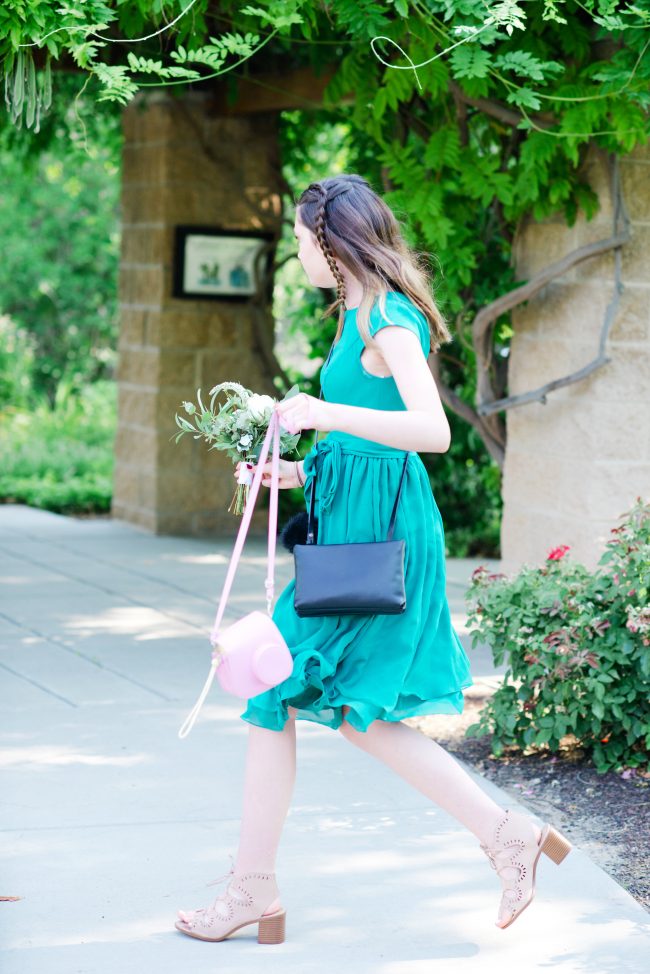 I had a really hard time deciding on what to wear. I felt strongly that I wanted a tea-length off-white dress since this was my second marriage. I ordered a dress and it just didn't feel right. Meanwhile I found an amazing site for bridesmaid dresses. It's called Azazie. There are many things I love about Azazie. There are literally dozens of styles of dresses for any type of body shape and style. There are even junior bridesmaid dresses which worked out great for Dave's nine-year-old daughter. The thing I love most about the site is that there are 40+ different colors of material you can order your dresses in. So if you have bridesmaids with different body shapes and styles they can pick out a style they like and order it in the same color. All of the bridesmaids will have the same exact color dress which makes photos look great and each girl will feel comfortable in the style dress they picked. If you order dresses at the same time those dresses will be made out of the same dye lot and the colors will match identically. Cool! One other thing that is awesome is that you can input your EXACT measurements into the order form for your dress and Azazie will make the dress to those measurements. You even put the shoe height in and they make it to hit the floor with those measurements. And this is NO COST. I mean, really. I'm not getting paid at all to write this, it's really a cool site.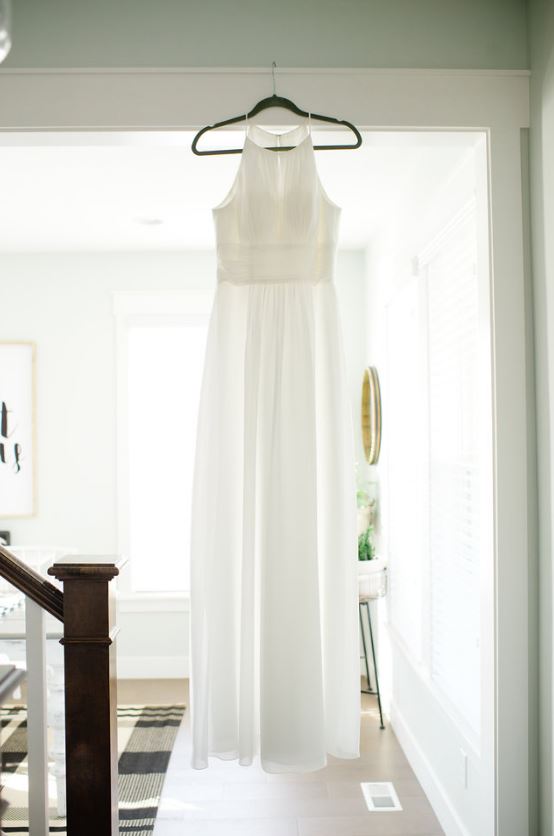 Once I ordered the dresses for our girls, I started thinking about it and decided to order one for me in white. At $100 it was so affordable. I entered my measurements and they made it to fit me exactly. You can't beat that price. I didn't want to spend $2,000 on a wedding dress. I wanted to keep it simple. So that's what I did. Once the dresses came, we all tried them on and they fit like a glove. I'm a big fan.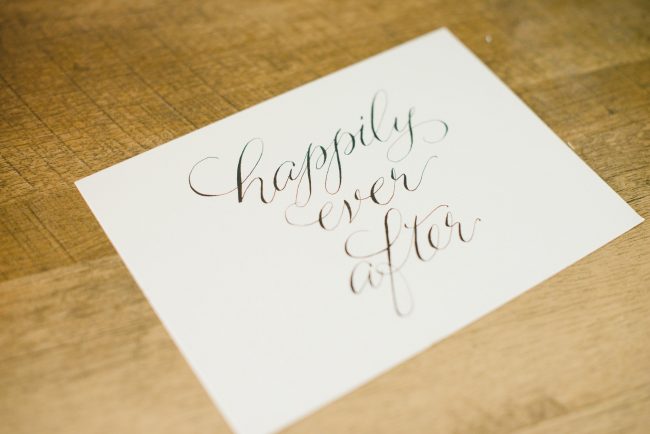 I hadn't been to many wedding ceremonies so I didn't really know what the format should be. We ended up having our local church leader marry us. We wrote our own vows which was really special.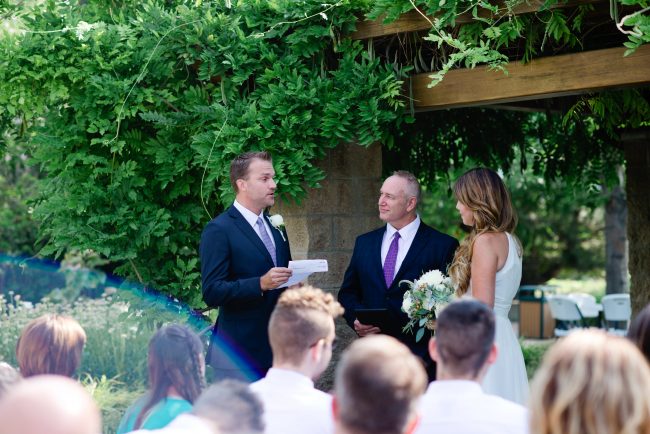 I loved the words that Dave said and I had him write them out for me so I can keep them forever.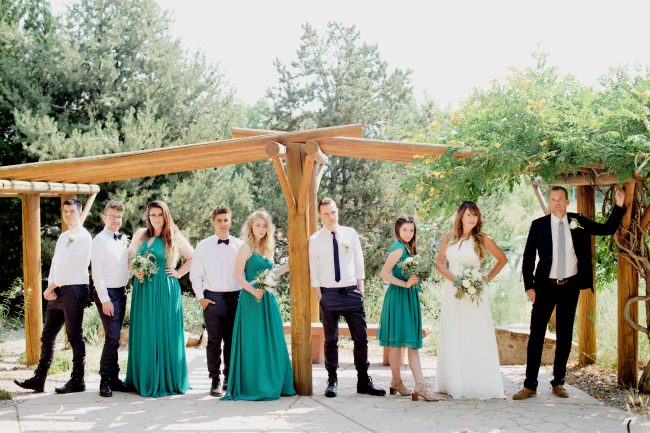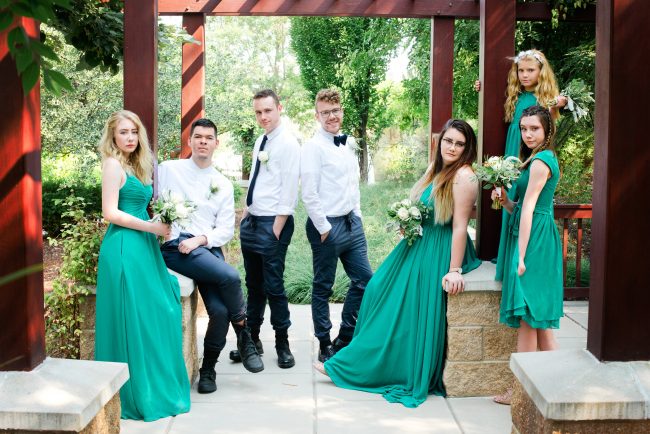 Best Day Ever Wedding. Our Story.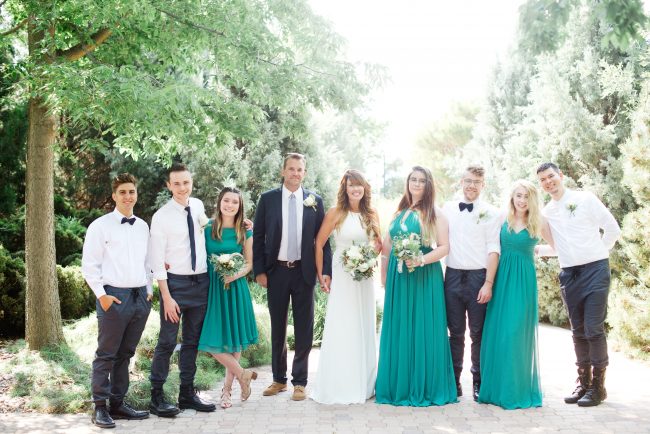 After the ceremony we had waffles and took pictures. We even got a little Kardashian with some of them LOL!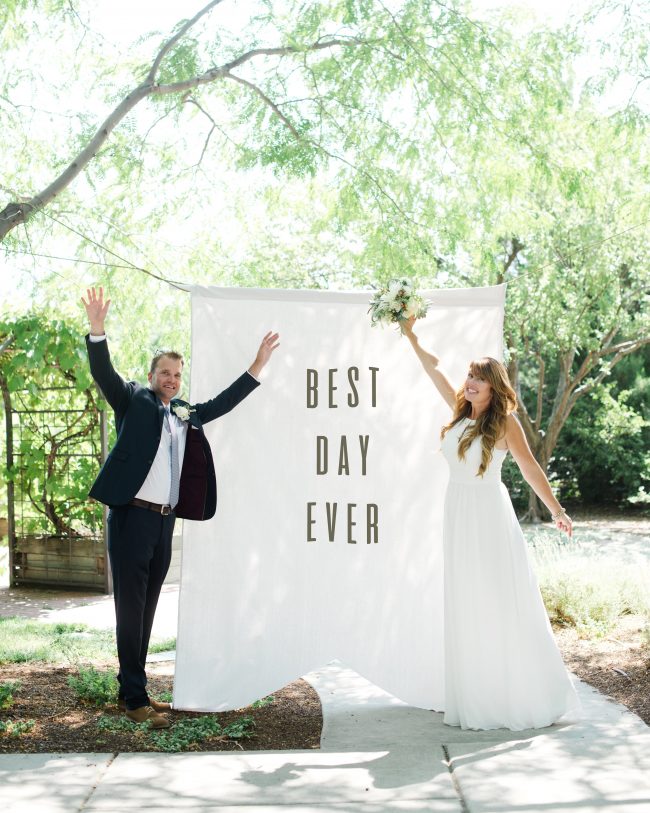 I made a giant canvas sign and had Dave hang it from a tree so we could take some pictures!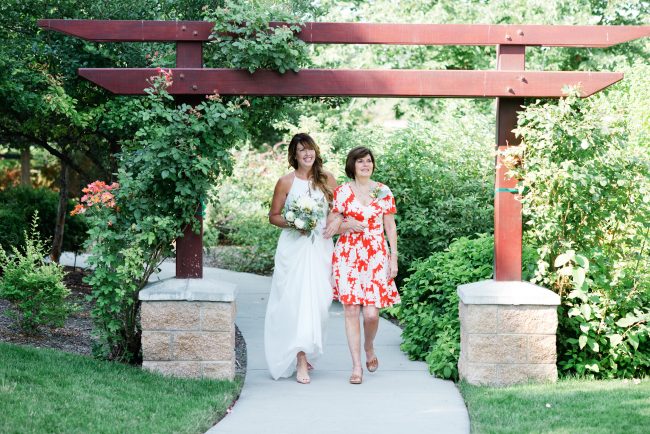 I was so grateful and thankful that my sisters — Wendy and Ashley and mom traveled out to the wedding to celebrate with us. My dad passed away a few years ago, but I could feel him there. My mom walked me down the aisle, which was really special.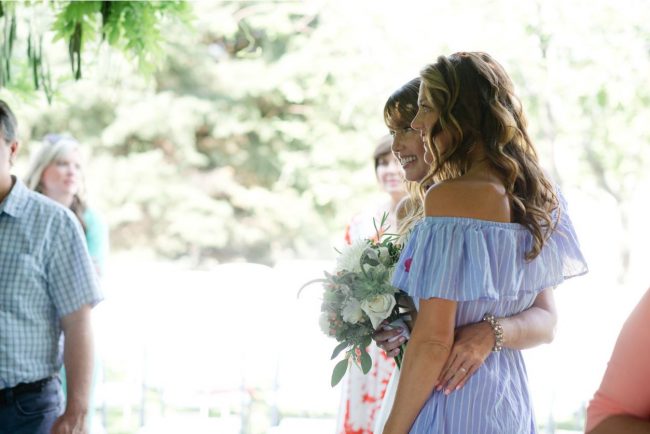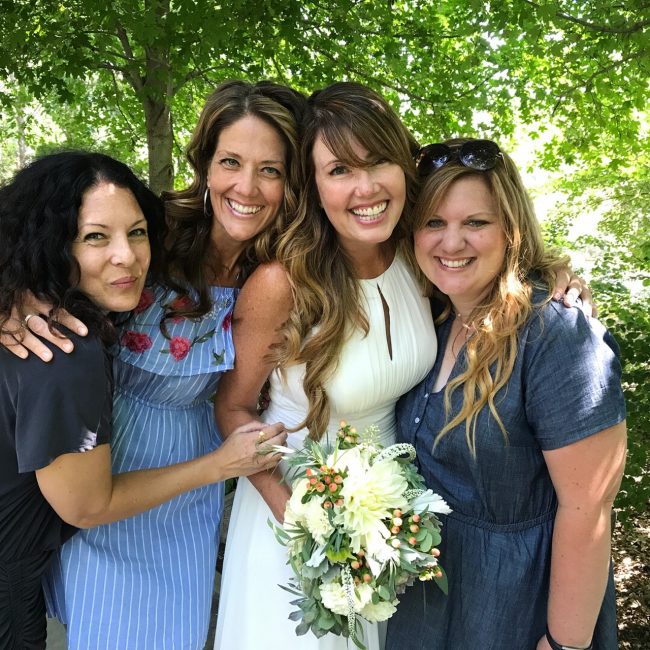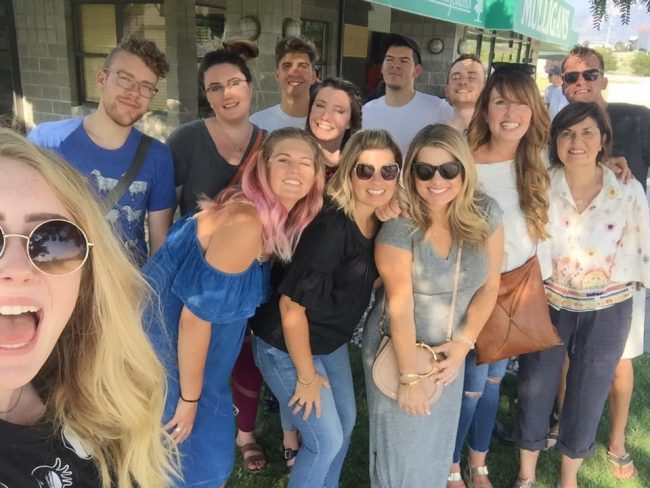 After the ceremony we all changed and played miniature golf with the kids and then came back to our house and had lunch.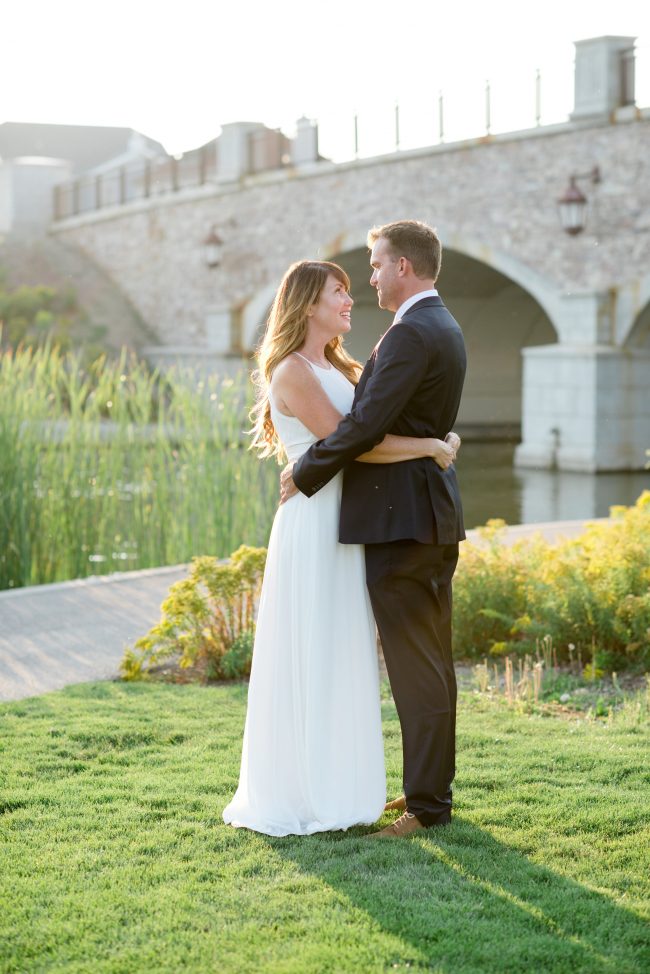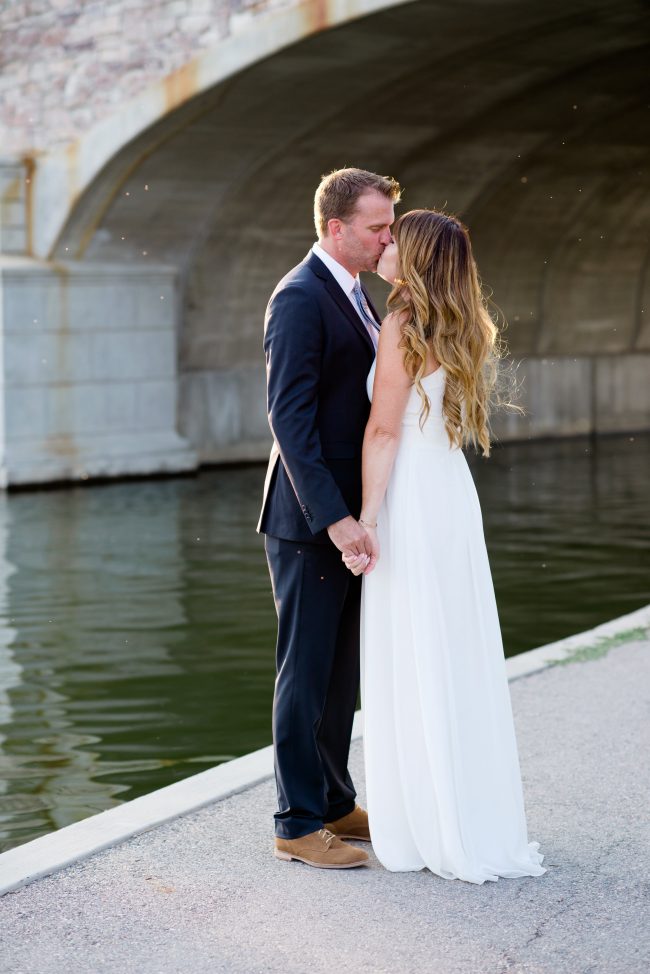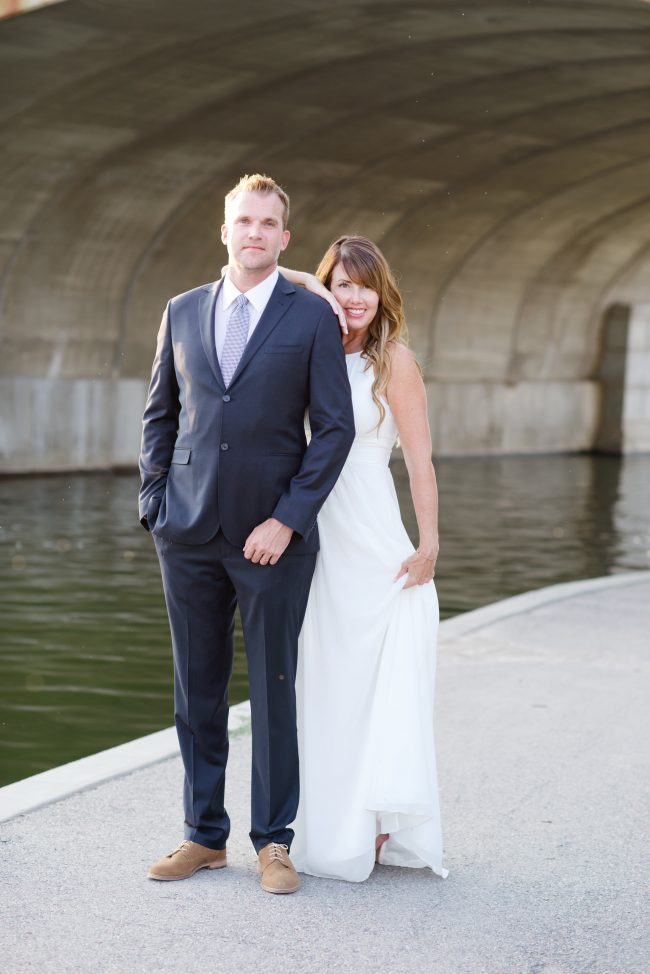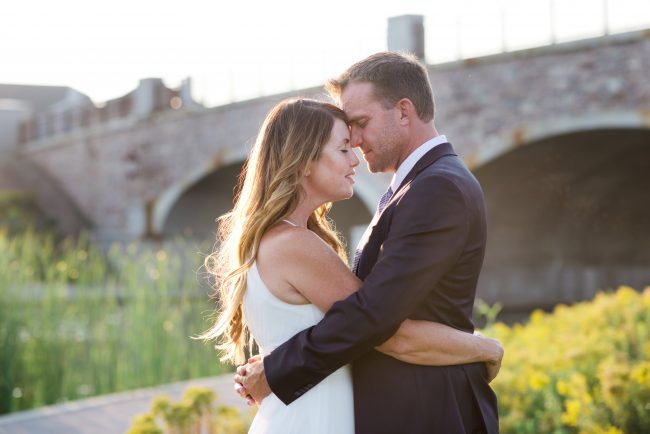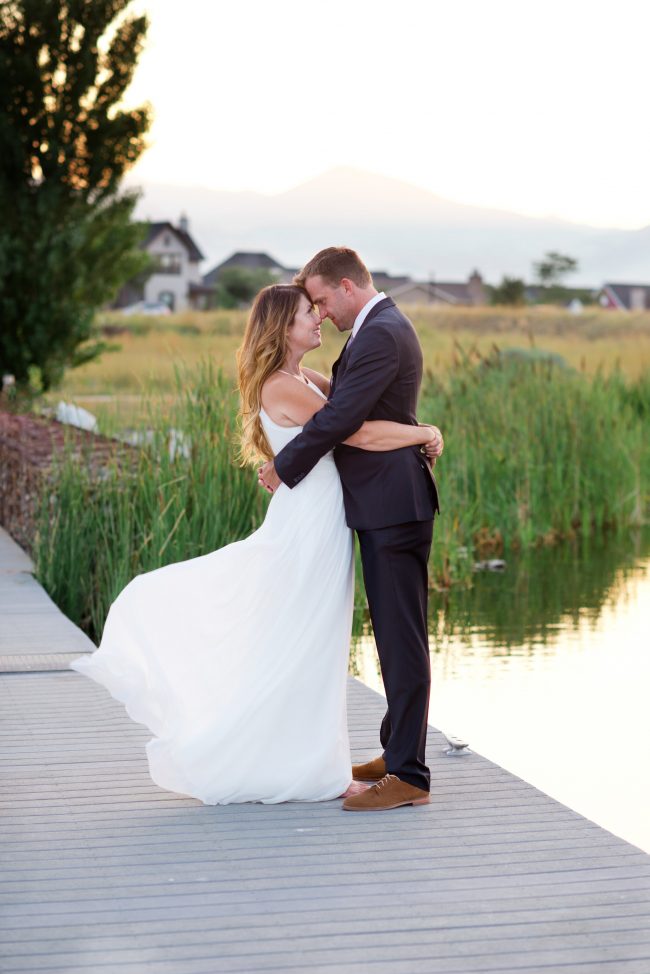 In the evening we went down to the lake where it all started and took pictures with just Dave and I.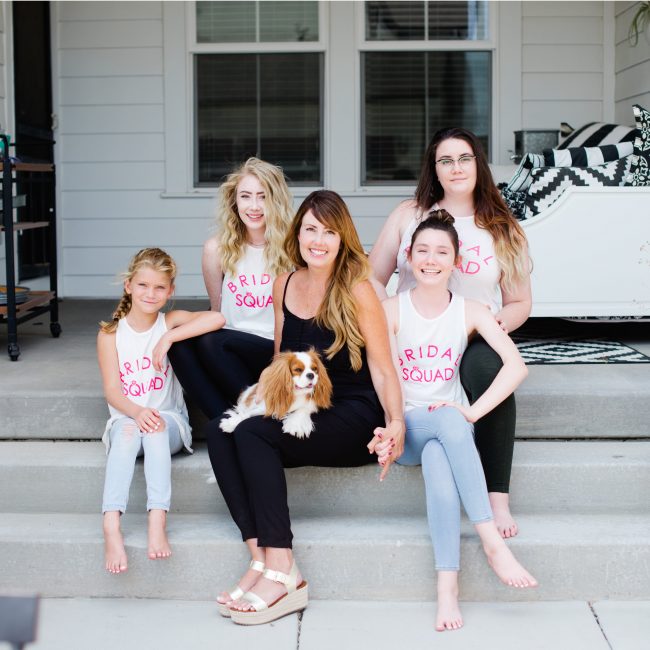 It really was the best day ever. Every day that I am able to be with my husband and kids is a gift. I am so thankful for everything. And I know that my blog has really saved my life. I am so grateful for the experiences I have gained through blogging, the friendships and I am thankful to people that have stopped by and said hi over the years. Thank you for reading my blog. I am SUPER excited about the future and I hope you will follow along with me in my new #ColorfulHappyHome chapter.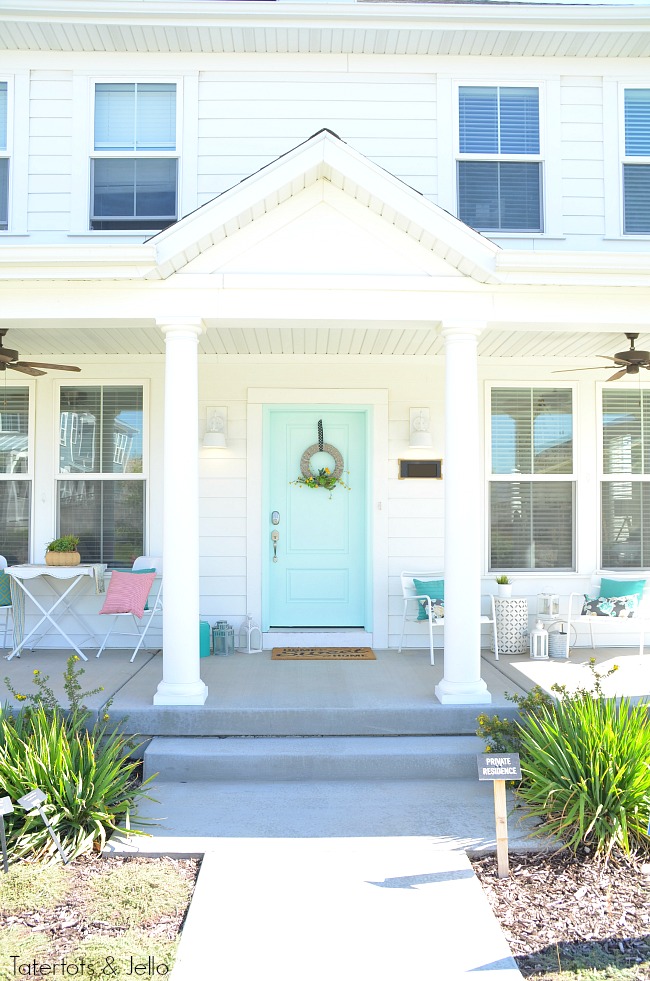 Love,