You'll love these Butterfinger Cupcakes!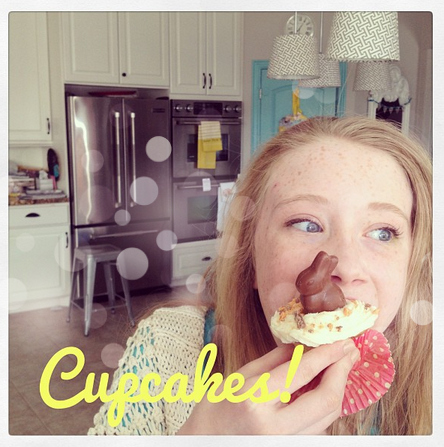 We made some cupcakes the other day that I posted on Instagram.
I had a bunch of people ask for the recipe. So here it is.
It's super easy since it uses a simple yellow cake mix. And it's perfect to make for Easter too!
Here's the recipe!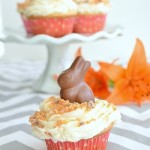 Butterfinger Cupcakes!
Turn your favorite candy bars into a delicious cupcake treat!
Prep Time 10 minutes
Cook Time 15 minutes
Total Time 25 minutes
Ingredients
1 package of yellow cake mix make according to directions
2 cups of butterscotch chips
3 Tablespoons of Smucker's Caramel Topping
1 pakage of Butterfinger Easter Eggs
Buttercream Icing
1 cup butter or margarine softened
1 teaspoon clear vanilla extract
4 cups sifted confectioners' sugar approximately 1 lb.
2 tablespoons milk
Instructions
Make the cake mix according to the directions on the package.

Add the butterscotch chips and caramel topping.

Mix together and scoop into cupcake liners (2/3 full)

Then insert a Butterfinger egg inside each cupcake liner

Cook according to directions on cake mix -- 350-degrees for 12-15 minutes, until tops are golden brown.

Let cupcakes cool.

Mix frosting, then take a king-size Butterfinger bar, put it into a gallon zip lock bag and crush it

Frost the cupcakes with the Buttercream Frosting and then sprinking the Butterfinger bars onto the top of the cupcakes. Then garnish with either a larger piece of candy bar or a decorative item like a chocolate bunny.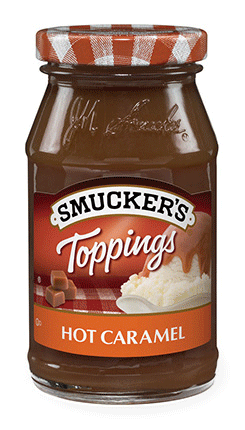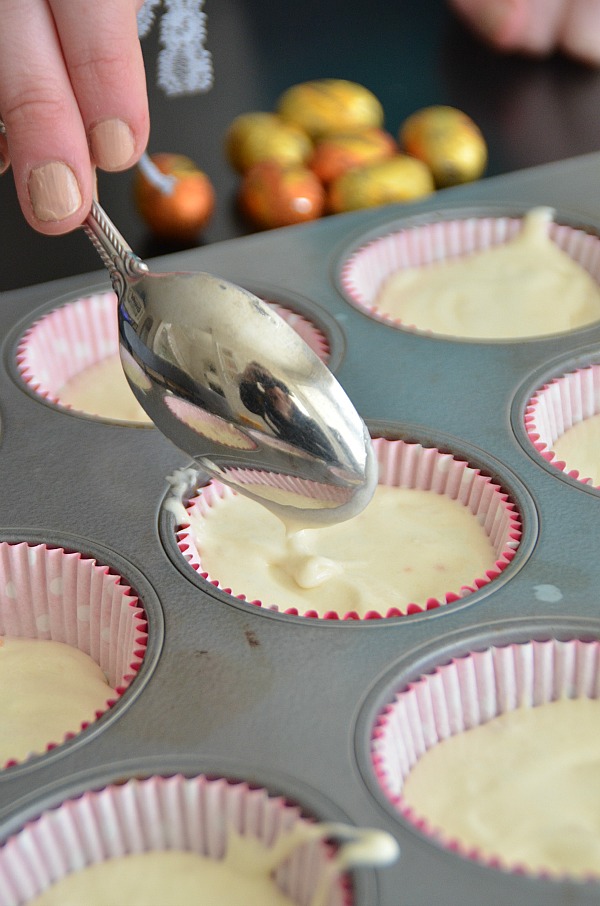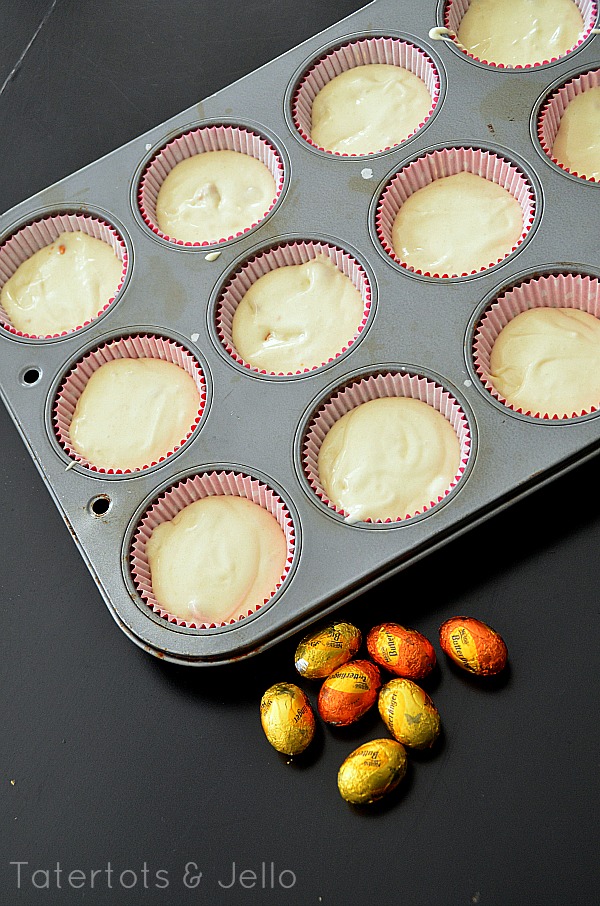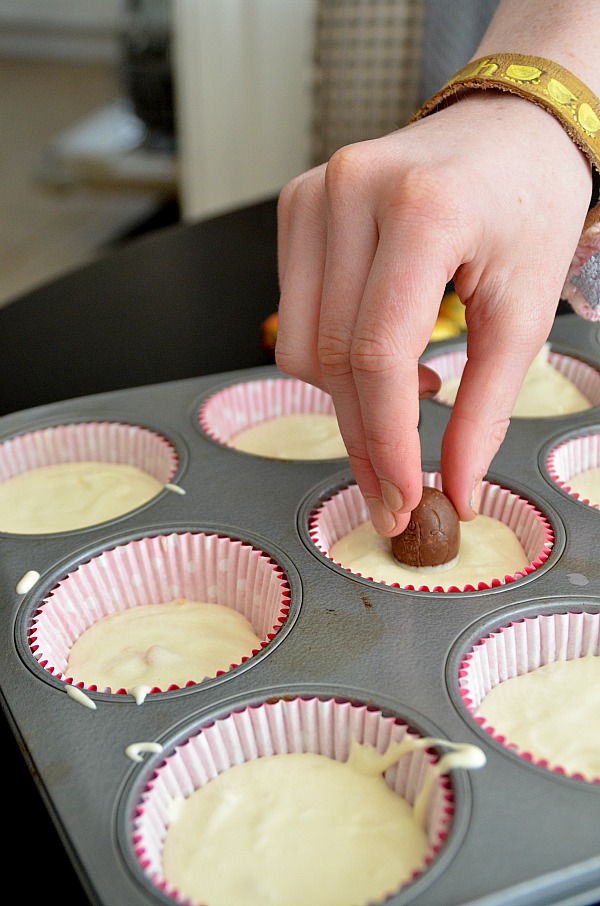 It's kind of fun to find a surprise inside of the cupcakes!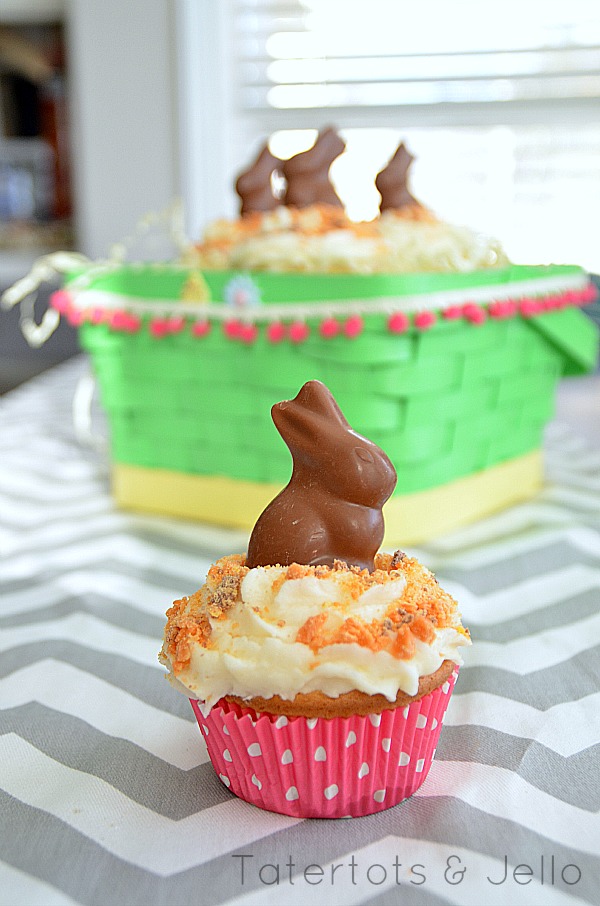 Do you have any treats you are planning to make for Easter??
Share them in the comments – we would love to hear YOUR ideas!!
Have a Happy Day!
xoxo