Check out our little inspired minion party!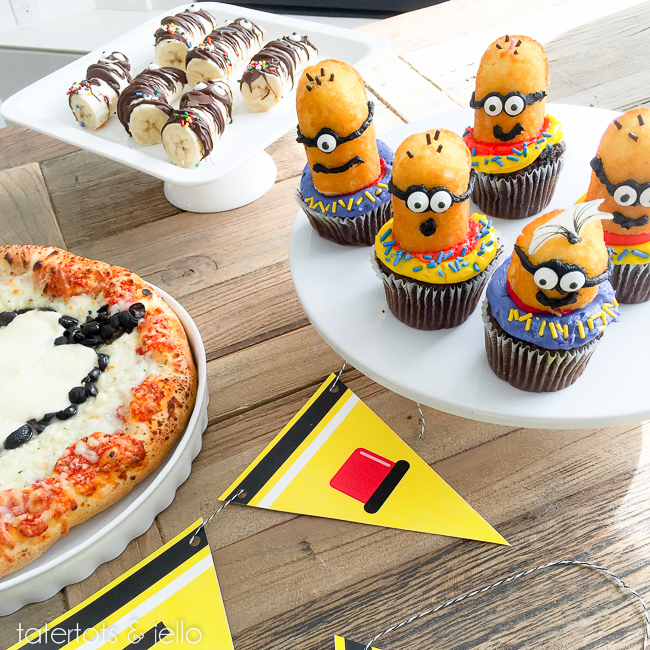 My kids have been so excited to see the new Minions movie. So this weekend when the movie came out we had a little minion party and then a movie date! And to celebrate I thought it would be fun to have a little party before-hand. Ella and I had a great time making the Minion-themed food. And we completed the party with a printable banner – and I'm sharing it with you at the end of this post!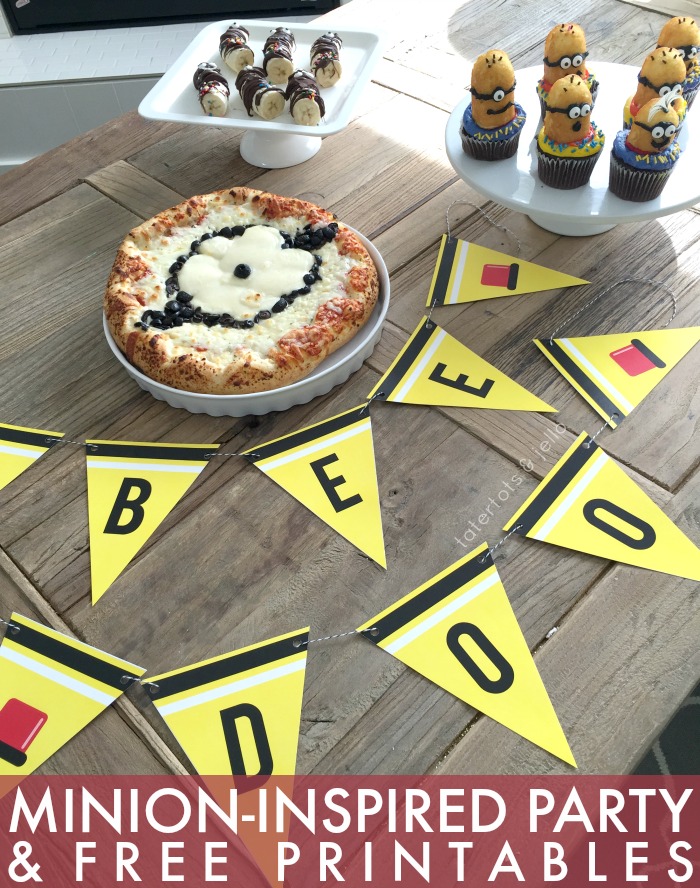 I wasn't super familiar with Minions. But luckily Ella know all about those little creatures. She informed me that they love bananas. So we made some Minion Bananas.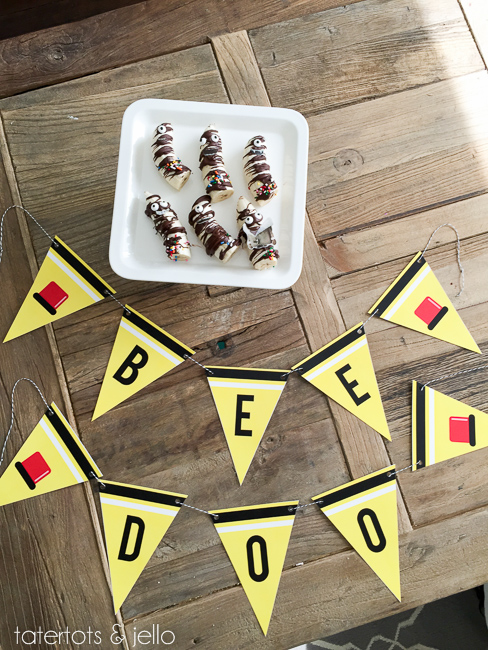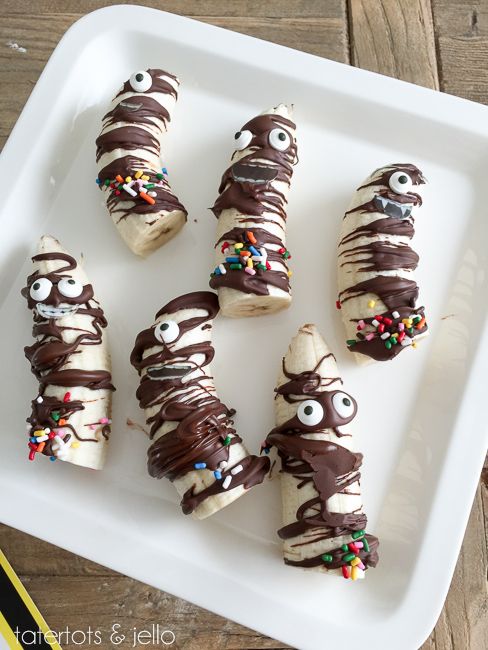 And we also came across a fun Minions Cupcake idea from Plucky Momo – for these Twinkie Minions. You can get the tutorial on her site.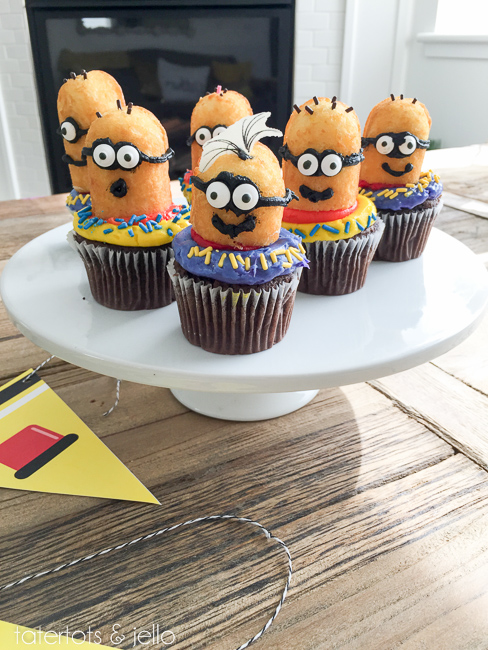 I also attempted to make a Minion Pizza with mozzarella and olives. It was pretty tasty!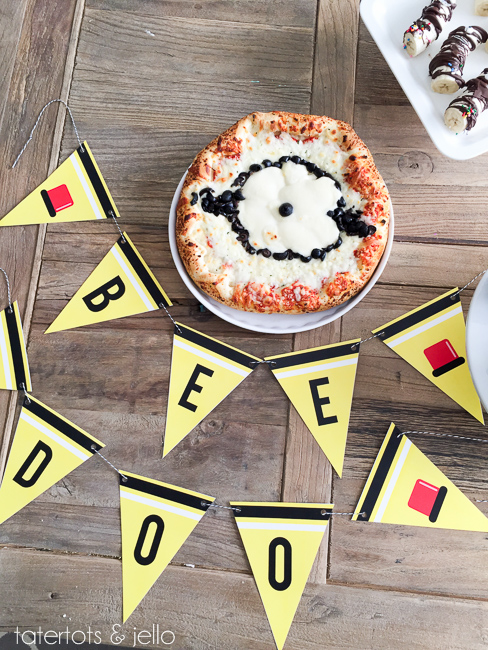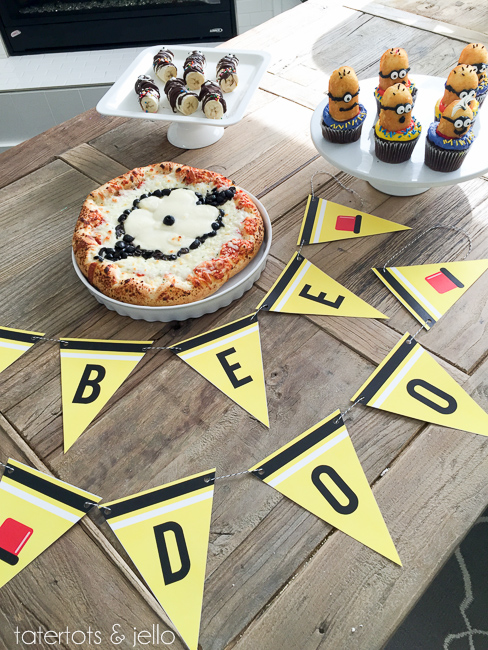 Ella even added sprinkles to the cupcakes that spelled out Minions.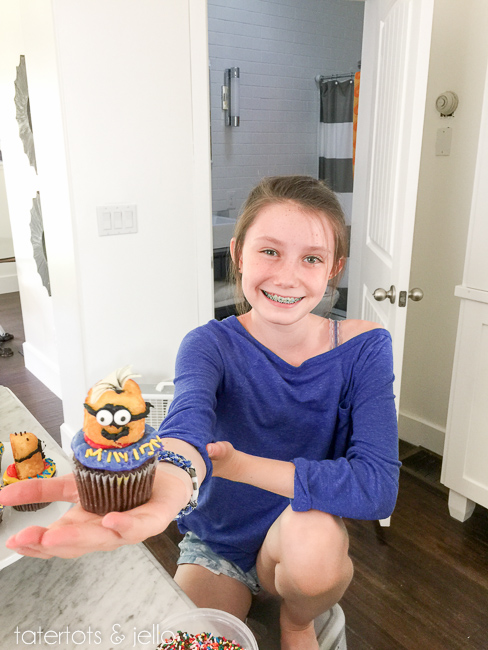 And here are the printables!
Just right-click this link or the image below and choose "save link as" to download the pennants. You can print two if you like to spell out the minions' alarm sound! I've included a hyphen in case you feel it needs one. As always, it's for personal use only.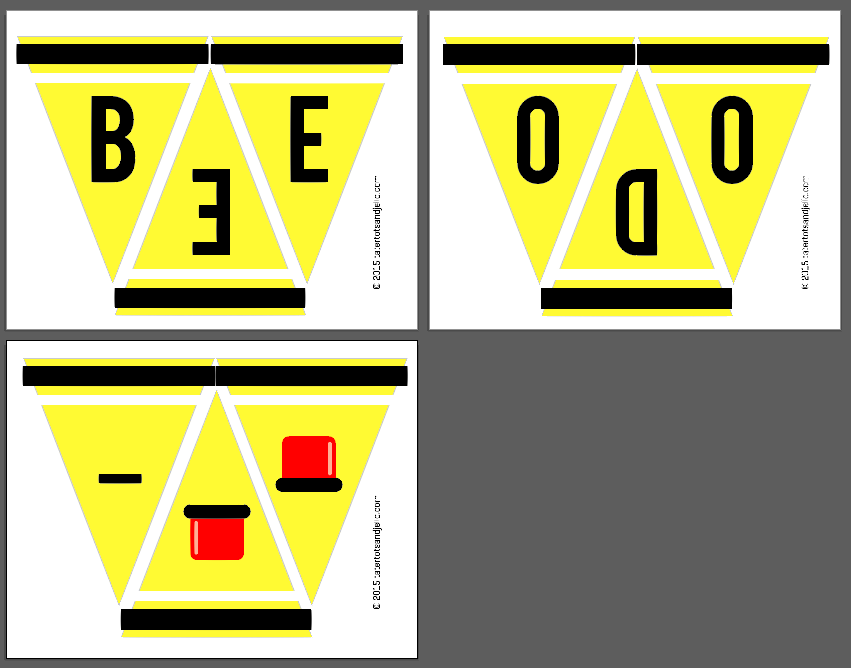 Have you seen the movie?
Have fun with your minions!
xoxo