Welcome to the Summer of Paper series – where we've invited fabulous guests to create projects using supplies from my Home + Made paper decor line. I'm excited to have Ann kick us off with this fun project!

Hi, TT&J readers! I'm Ann from Duct Tape and Denim and I'm so excited to be able to share my latest project with you! I'm a jewelry designer but I can't contain my creativity to just jewelry! From childhood I've loved just about every craft I've ever tried. And my studio currently looks like I'm enjoying every craft! I especially love upcycling vintage finds. I raised two daughters who are now married, have one grandson, and live with my musical husband and the boss of our house, the cat.
I received a box full of Jen's new Home + Made collection and was told I could make anything I wanted. Do you know how overwhelming that is?
I love repurposing vintage items and I've had these old black book covers around for a while. And since I need a new journal for when I celebrate the 30 Days of Thanksgiving this year, I decided to create a gratitude journal.
Supplies
These are the supplies I used from the Home + Made collection:
burlap paper with white dots
rub on transfer sheets
kraft pocket tags
gold metal clips
chalkboard stickers
Thickers: Gilded chipboard letter stickers
papers: Hardwood, Let's Visit, Gilded Florali, Gilded, others from the paper pack
Other supplies & tools:
vintage book covers
2 book rings
eyelets
hole punch/eyelet setter
chalk ink pad
black marker
white pencil
paper cutter
assorted paper punches
glue stick
spray adhesive
scissors
assorted bits of vintage lace, tulle, and string
washi tape or any other embellishments you'd like
Covers
I started off by finishing off the inside of the book covers. They had some writing and stains on them that I didn't want showing. I cut this floral paper from the paper pack just a bit smaller than the cover, sprayed the back with adhesive, and smoothed it down. I did the same inside the back cover.
Thickers are absolutely one of my favorite supplies so I was excited to see them and the burlap paper in my box. I cut the burlap paper 1″ smaller than my cover and glued it on, adding the title with the Thickers. I ended up glueing them on since this will get a lot of use and I wanted to make sure they stay on. Visit my blog to see more projects with Thickers!
To reinforce the holes I punched for the book rings, I added decorative eyelets. I added a few additional embellishments to the front cover, including a gold metal clip from the collection.
Pages
I cut all the pages from the double sided paper and even recycled the cardboard insert as a page, too. (I don't like anything to go to waste!)
I had all the supplies laid out on the table and I just started cutting and glueing them together. No plan. That's the way I do a lot of my creating. I just tried the different papers together until I found a combination that I thought was pleasing. There are so many patterns in this collection you're sure to find some you like.
These kraft pockets make a great place to add little notes or photos. Now I'm ready to start filling it up with my notes, lists of things I'm thankful for, Scriptures, and photos.
I hope this journal has inspired you to create one of your own. And to be grateful!
***********
Thanks Ann! I just love the idea of practicing gratitude, so this journal is just perfect. We're going to be having a lot of guest posts over the next month or two with some amazing bloggers who are using my Home+Made Line in all of their projects. I'm super excited to see all the amazing projects they are going to create.
Here are a few other projects from Duct Tape and Denim that I know you'll love: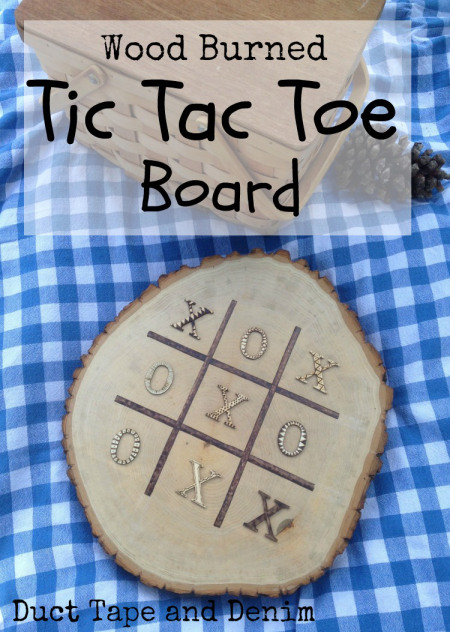 This Wood Burned Tic-Tac-Toe Board would be such a fun idea for an outdoor summer activity!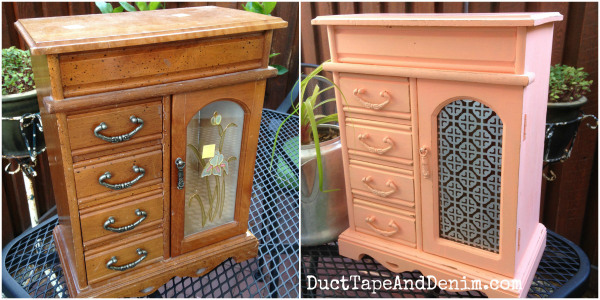 Ann also has fun make-over projects like this Chalky Finish Jewelry Box. So cute!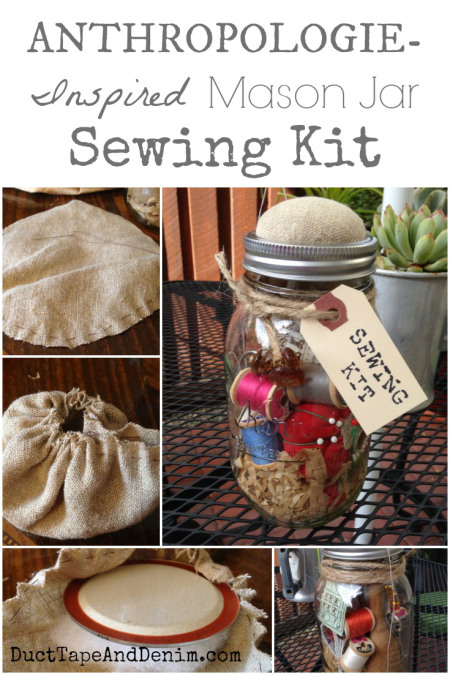 And, I love her idea for a Mason Jar Sewing Kit! It would make a fun gift for someone that loves to sew.
Visit Duct Tape and Denim and




And if you'd like to try this project, you can find my
Home + Made line
at craft and hobby stores near you!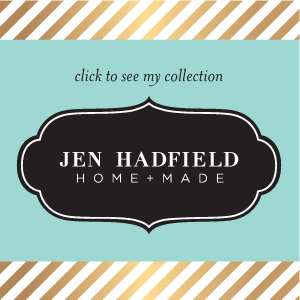 xoxo