Put Mom in the Photo – my Mother's Day Mantel. Thanks for all of your sweet comments about my post last week about putting mom in the photo. Putting ourselves in front of the camera is something I really believe in and something I am trying to be better at. I know it takes a little planning and effort sometimes. I find myself with second-day hair and in my yoga pants most of the time. But it was so fun having Hannah's high-school friend Lauryn come and take some photos of my family. I got the metal prints back and I am so excited.I love my new Mother's Day mantel – with me in the photos. I am passionate about www.CVS.com/photo's Put Mom In the Photo campaign.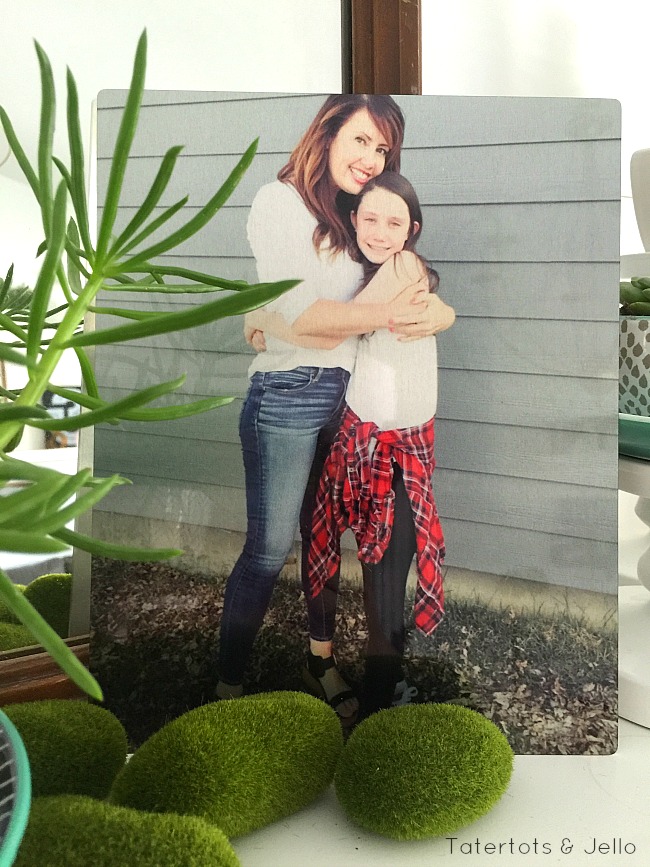 I showed you last week some of the cool photo projects you can makes at www.cvs.com/photo. I knew about the photo books but I didn't know about the other options like how they can print photos on wood AND on metal as well as on canvases. SO cool! I ordered some metal prints and I just picked them up a couple of days ago. They turned out SO good.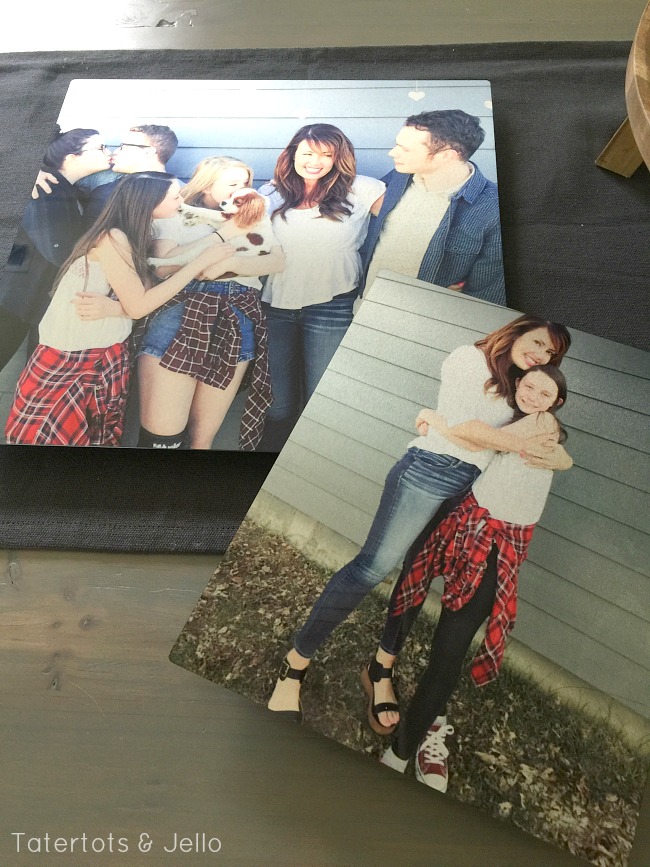 The metal is so light that it would be easy to hang up. And the effect the metal has under the photos is so pretty!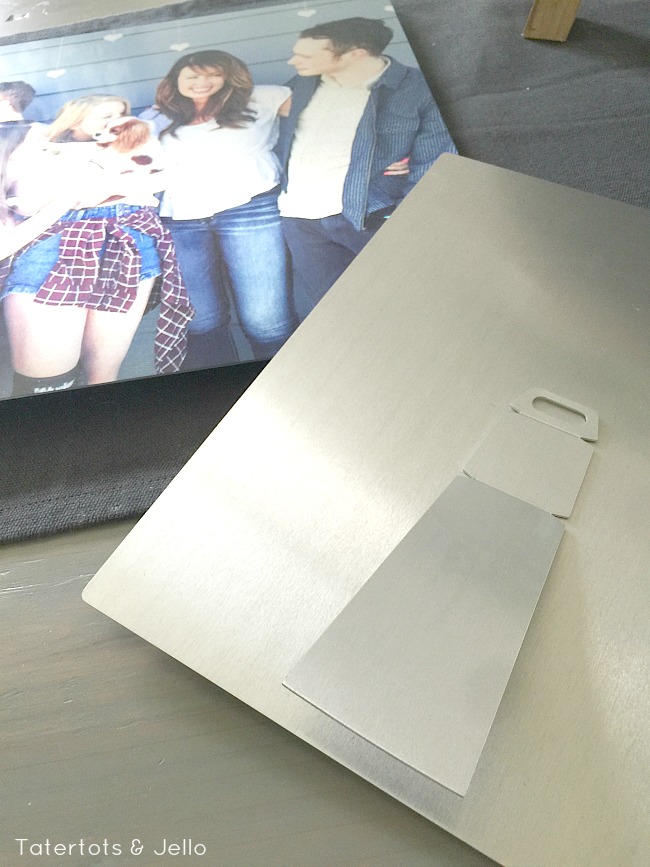 I ordered one square metal print and one that is printed on a metal with a part on the back that makes it an easel. How fun is that? So it's so easy to put on a shelf or my mantel.
I knew that www.CVS.com/photo as well as photo books. But as I was checking out their website I was excited to learn that CVS has some really high-end ways to display your photos. Like canvases in all different sizes, metal prints and even photos printed on wood. SO cool!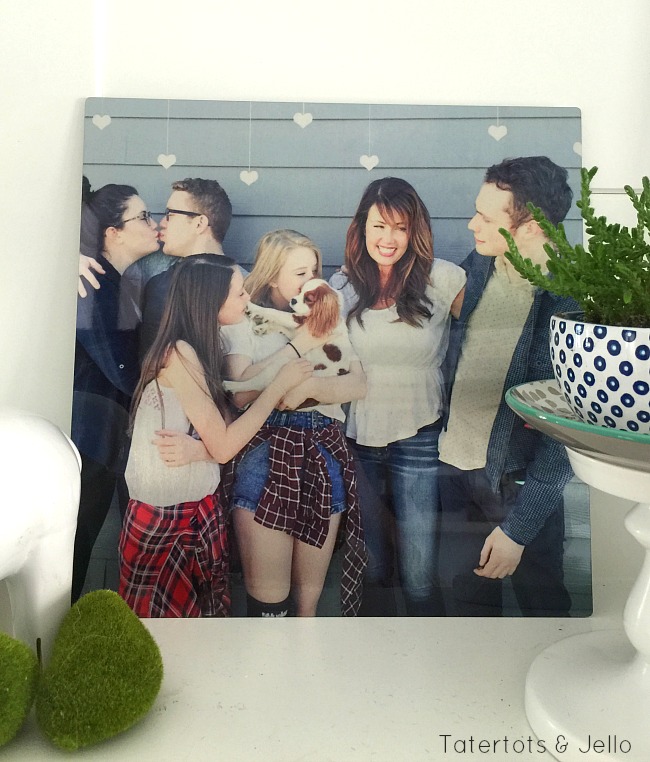 Many www,CVS.com/photo products are even available for same-day pick up in-store at your local CVS Pharmacy so it's a terrific convenient option for busy moms and families.
Now whenever I walk past my mantel I smile. It makes me happy to remember that day and to see my family surrounding me. I will treasure these prints always. AND I am so glad that I AM in the photo!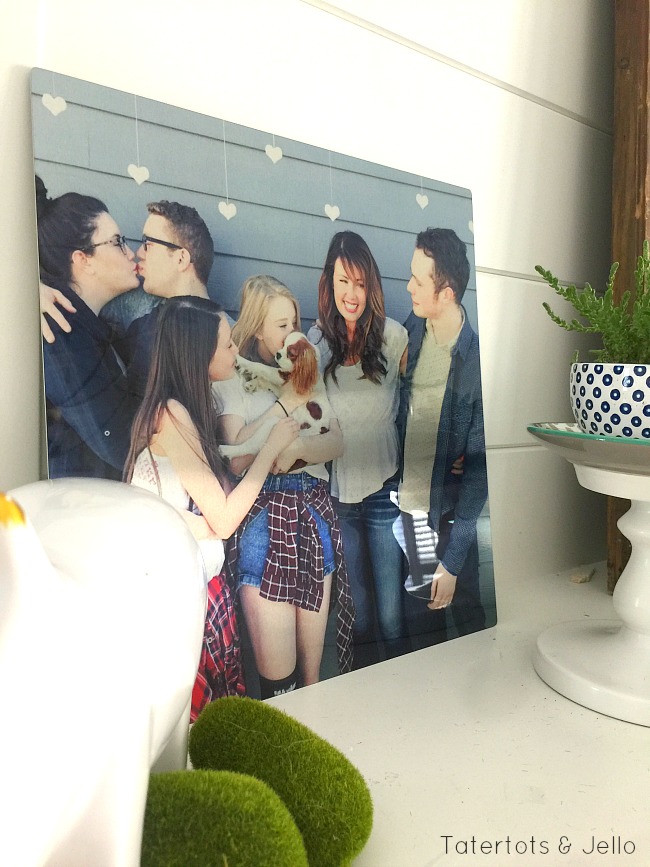 Put Mom in the Photo – my Mother's Day Mantel
I also wanted to tell you about an awesome Instagram contest that www,CVS.com/photo is running to give away a $50 gift card. Be sure to follow along and tag yourself in their #PutMomInThePhoto hashtag. I love the idea of all of us moms getting out from behind the camera and getting IN the photos!! And even if you can't hire or ask someone to take photos, you can always put your camera or phone on your "timer" setting and hop into the photo!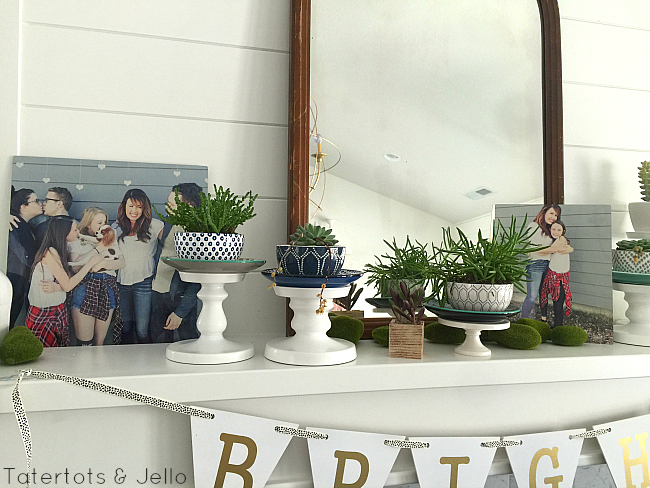 CVS also has a really easy to use www.CVS.com/photo mobile app – you can:
Order prints
Print from Camera Roll (same-day pickup)
Print from Facebook (same-day pickup)
Let us know in the comments how YOU plan to put yourself in the photo!
I would love to know your ideas!!

This post was sponsored by www.cvs.com/photo but all opinions and ideas are mine. See my disclosures for more information.