Hi, it's Laurie from Gallamore West and I'm excited to share
one of my very favorite fall recipes with you all today! Every fall my
boys ask for my Pumpkin Cream Cheese Filled Muffins multiple times and
we bake up batches of them for neighbors and friends
too.
Here's the
recipe:
For the muffins:
3 cups all-purpose flour
4 teaspoons cinnamon
2 teaspoons nutmeg
1.5 teaspoon ground cloves
1.5 teaspoon allspice
1/2 teaspoon ground ginger
1 teaspoon salt
1 teaspoon baking soda
4 eggs
2 cups sugar
2 cups pumpkin
1 1/4 cup vegetable oil
For the cream cheese filling:
8 ounces cream cheese, softened
1 cup powdered sugar
Preheat oven to 350. Fill 24 muffin tins with paper
liners or spray generously with non-stick spray. Mix all dry
ingredients together. Mix wet ingredients together in a separate
bowl. Add the wet ingredients to the dry mix and stir just until
mixed. Spoon mixture into muffin tin, about 2/3 full.

Mix
cream cheese and powdered sugar in stand mixer until thoroughly
combined. Fill plastic piping container full of cream cheese
fitted with a wide tip. Press piping tip about halfway down into
muffin and squeeze in about 1 tablespoon of cream cheese. A
little circle of cream cheese will show on top of each
muffin.
Bake
in preheated 350 degree oven for 20 minutes. Do not over
bake. Let cool in muffin tins for 10 minutes, then transfer to
cooling rack to complete cooling. Can be stored in an airtight
container for 2 days, but I'm pretty sure they'll all be gone
quickly. Enjoy!
Looking for more pumpkin recipes? Check out
some of my other favorites at Gallamore West. And thank you so
much Jen for having me here today! xoxo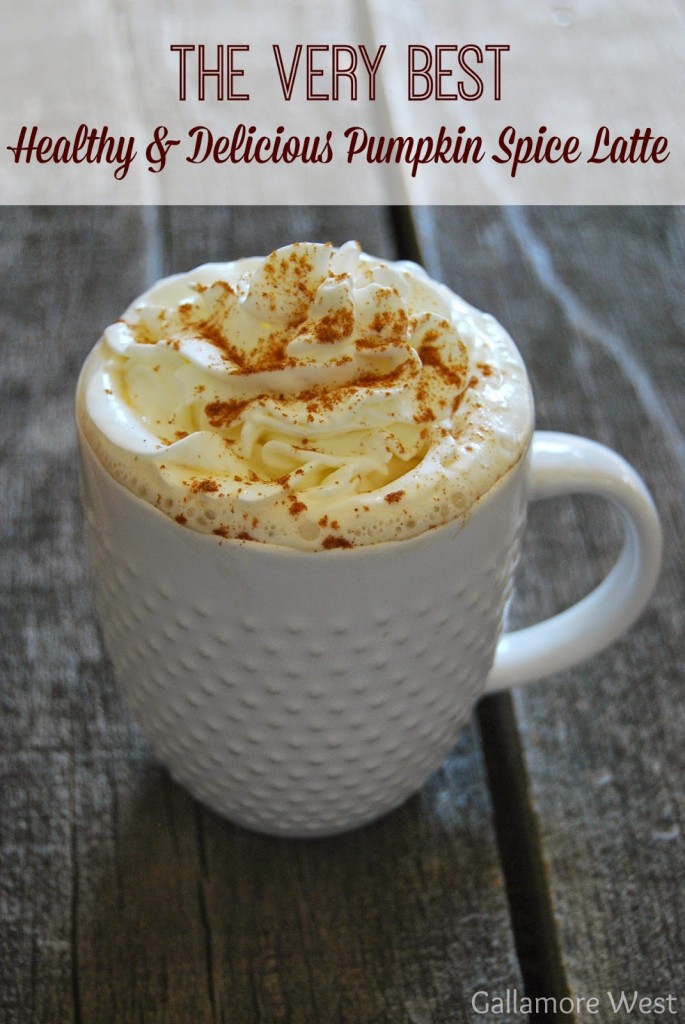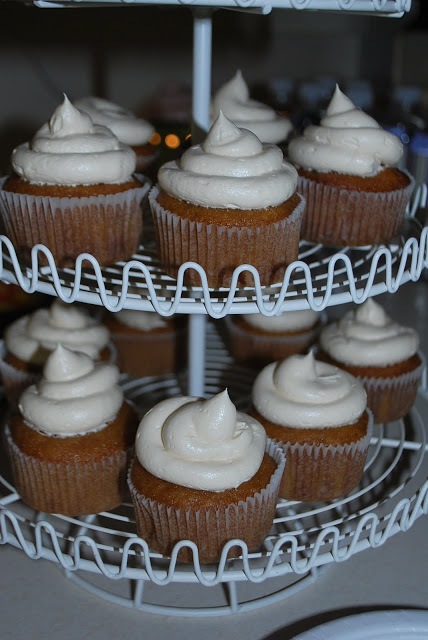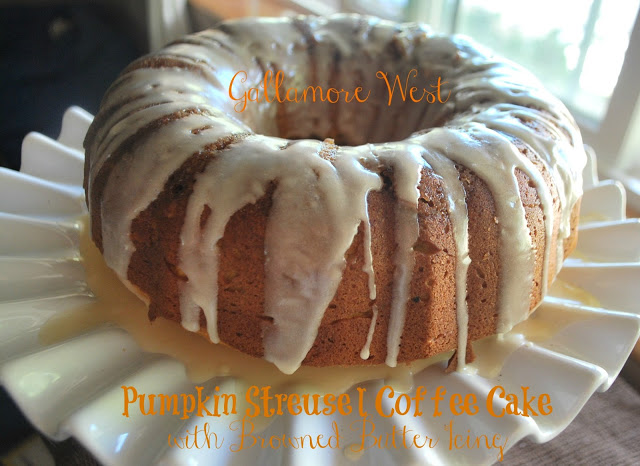 Thanks Laurie!!
All of your recipes are just amazing. I can't wait to try those muffins!!!
xoxo