Pug Puppy Party — Food, Printables and Craft Ideas
Happy Friday! We have a fun Pug PUPPY Party today to celebrate a cute new movie — Nut Job 2 Nutty by Nature! We loved the first movie and we can't wait to see Nut Job 2 – out August 11th. Surly Squirrel (Will Arnett) and the gang are back. They are still in Oakton where the evil mayor has decided to bulldoze Liberty Park and build a dangerous amusement park in its place. Surly and his ragtag group of animal friends band together to save their home, defeat the mayor, and take back the park. The mayor has an animal control squad patrolling the park.Precious has been dognapped by the mayor's hyperactive daughter. And Surly has offended Mr Feng, an adorable city mouse with killer kung-fu skills.

Our favorite character in the first Nut Job movie was the PUG – Precious.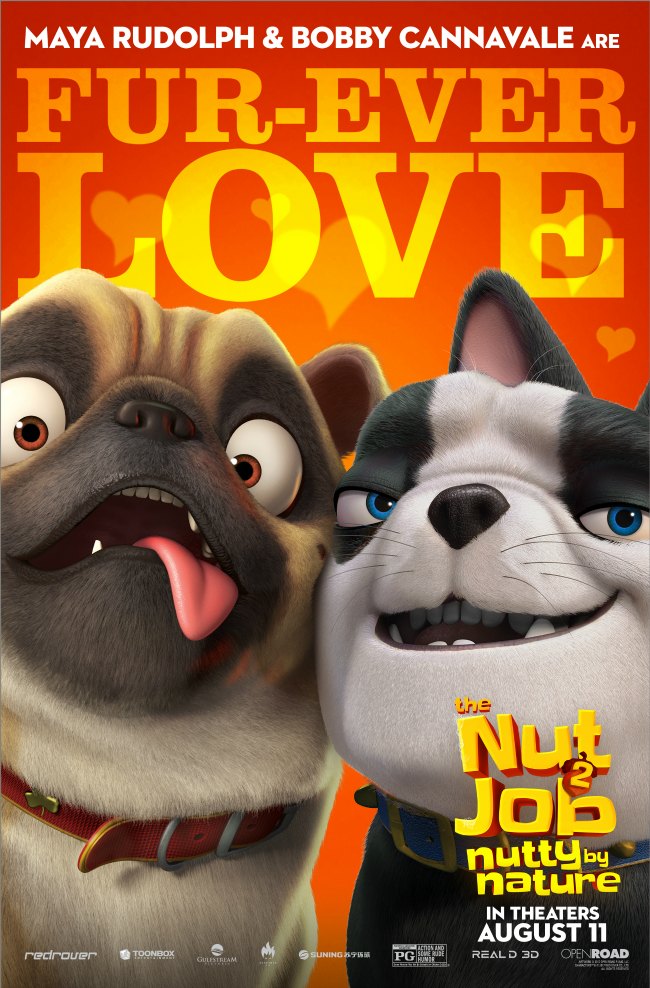 And we love our DOGS, so we thought it would be fun to put together a PUG PUPPY Party with some free printables. You can print them off and have your OWN Pug Puppy Party!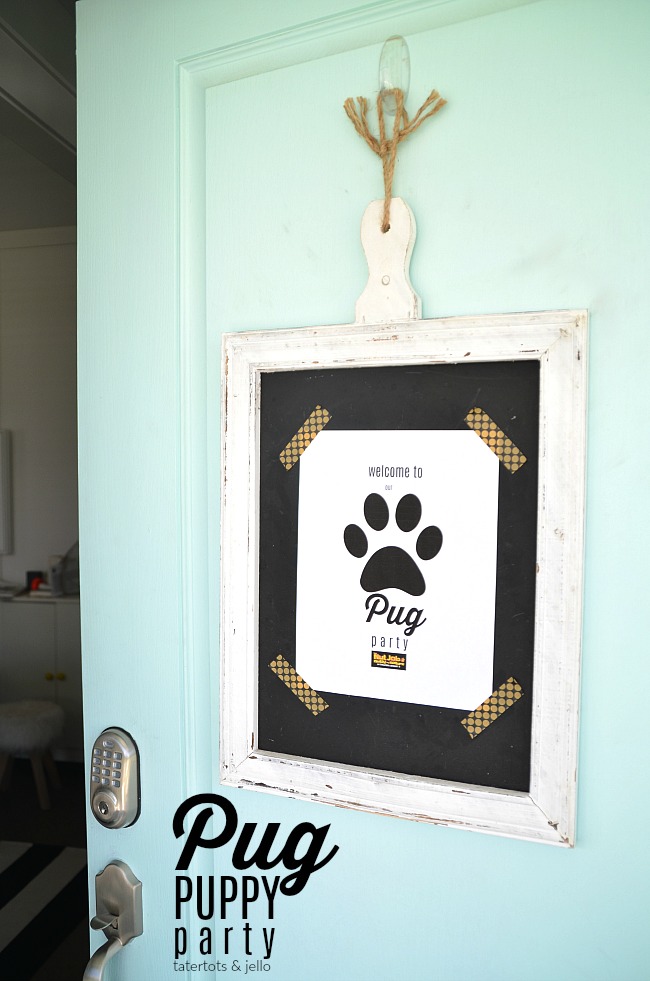 Free Puppy Party Printable Sign
Here's the free Pug Puppy Party Welcome Sign – just right click on the link and print it off!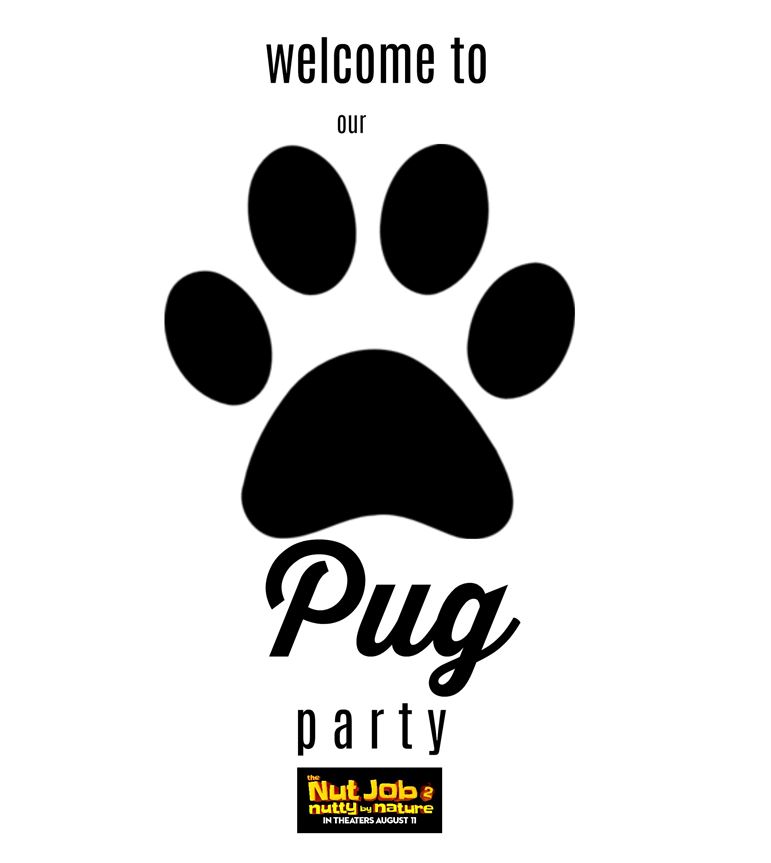 First of all, print off a welcome sign for your guests!
Pug Puppy Hot Dogs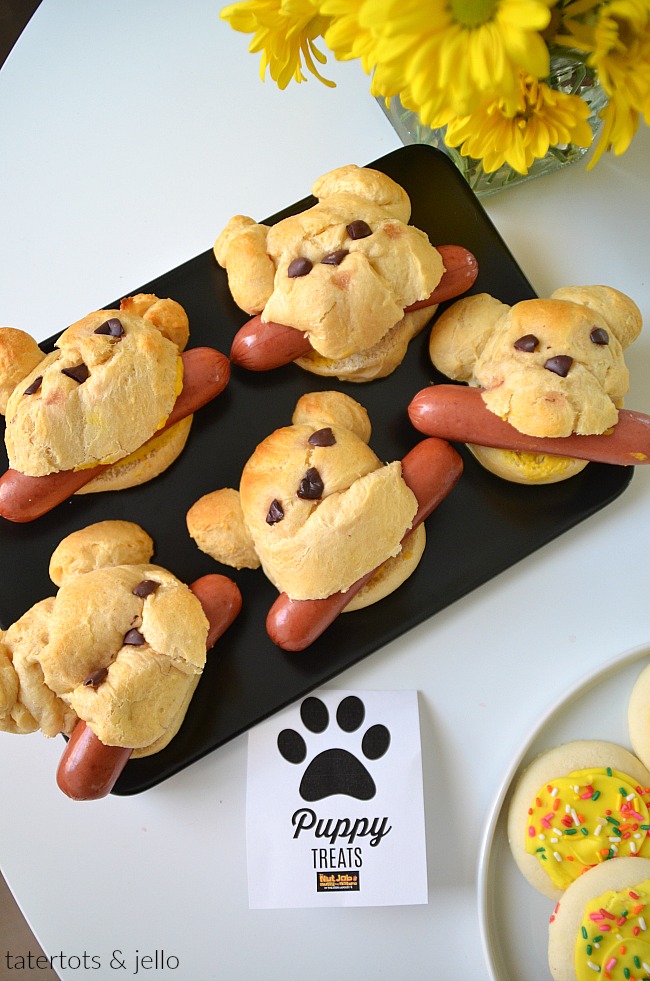 Next make some food for your guests. We made these adorable puppy-themed pigs-in-a-blankets. Plus we had cookies, drinks and fruit.
So easy to make! Just take a sheet of crescent dough and shape 6 big balls for the puppy faces and 12 smaller balls for the ears. Attach two ears to each bigger ball of dough, bake, use olives to shape eyes and noses and cut the dough horizontally and insert a cooked hot dog!
Make Homemade Puppy Treats
Don't forget your furry friends! We made some super-simple homemade Peanut Butter Dog Treats!
This 4-ingredient puppy bone recipe is coming up next week too!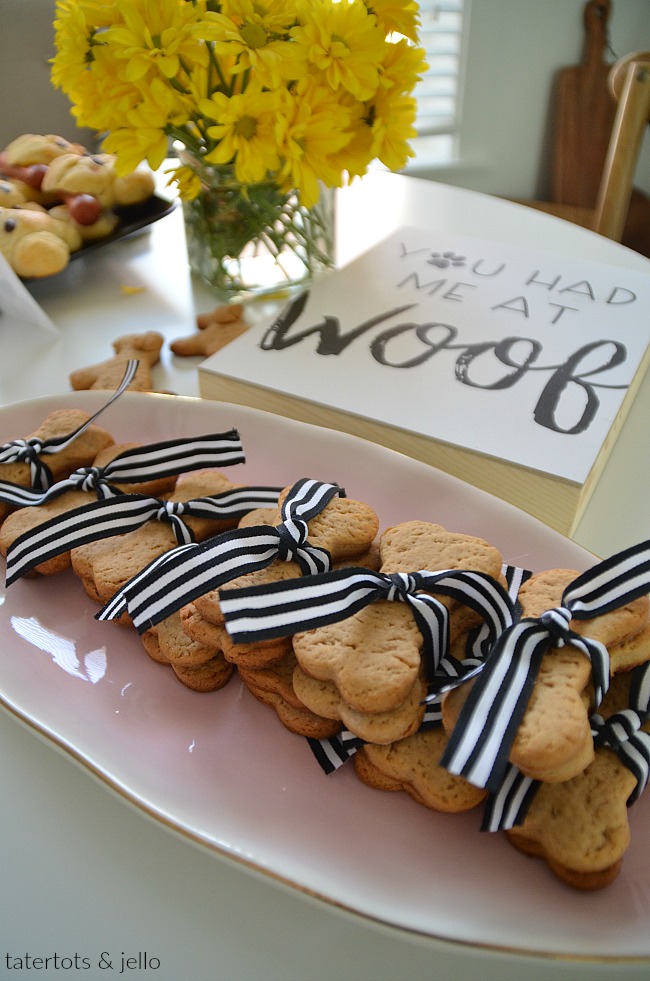 Puppy Party Craft
And make sure to label your treats with these free printable Pug Party Labels!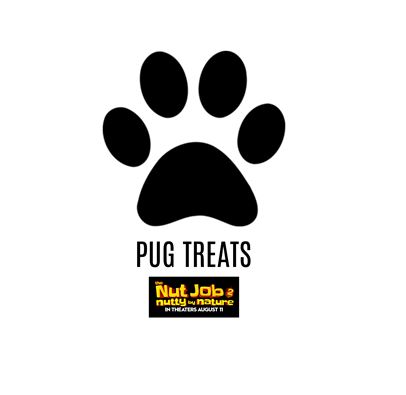 Pug Party Wand Party Craft
Puppy Party Craft. We made Pug Party Wands featuring our favorite characters — Precious and Frankie!
Pug Puppy Party Ideas
A tutorial on these fun party wands and printable puppy faces is coming up next week!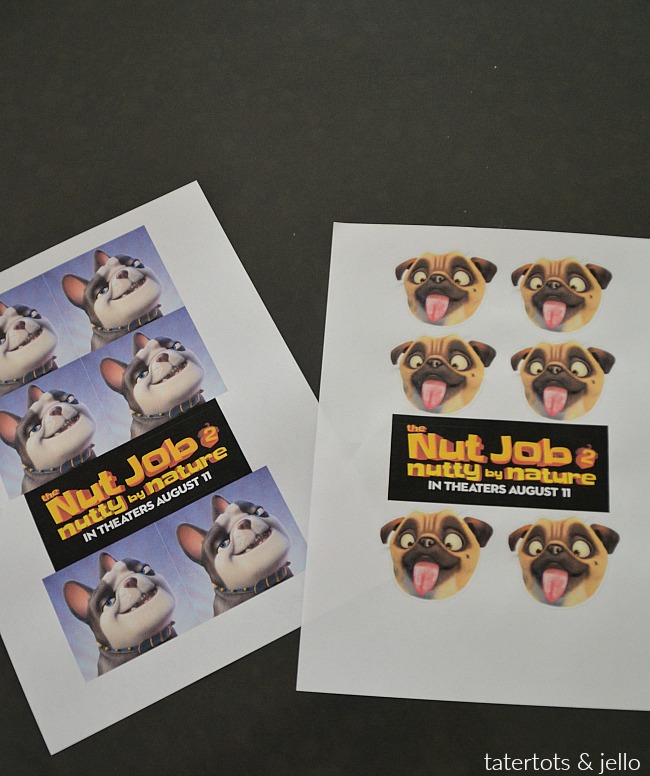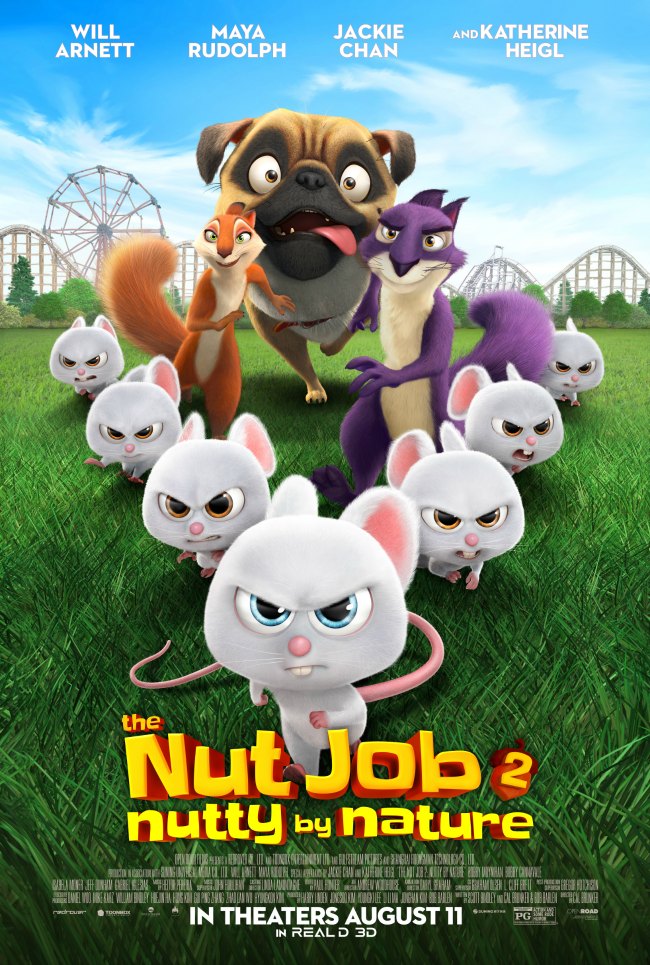 You can follow along with this cute movie on the Nut Job 2 Nutty by Nature social channels:
Have a HAPPY day!
xoxo

Thanks to Nut Job 2 Nutty by Nature for sponsoring this post and inspiring our Pug Puppy Party! All opinions are my own.