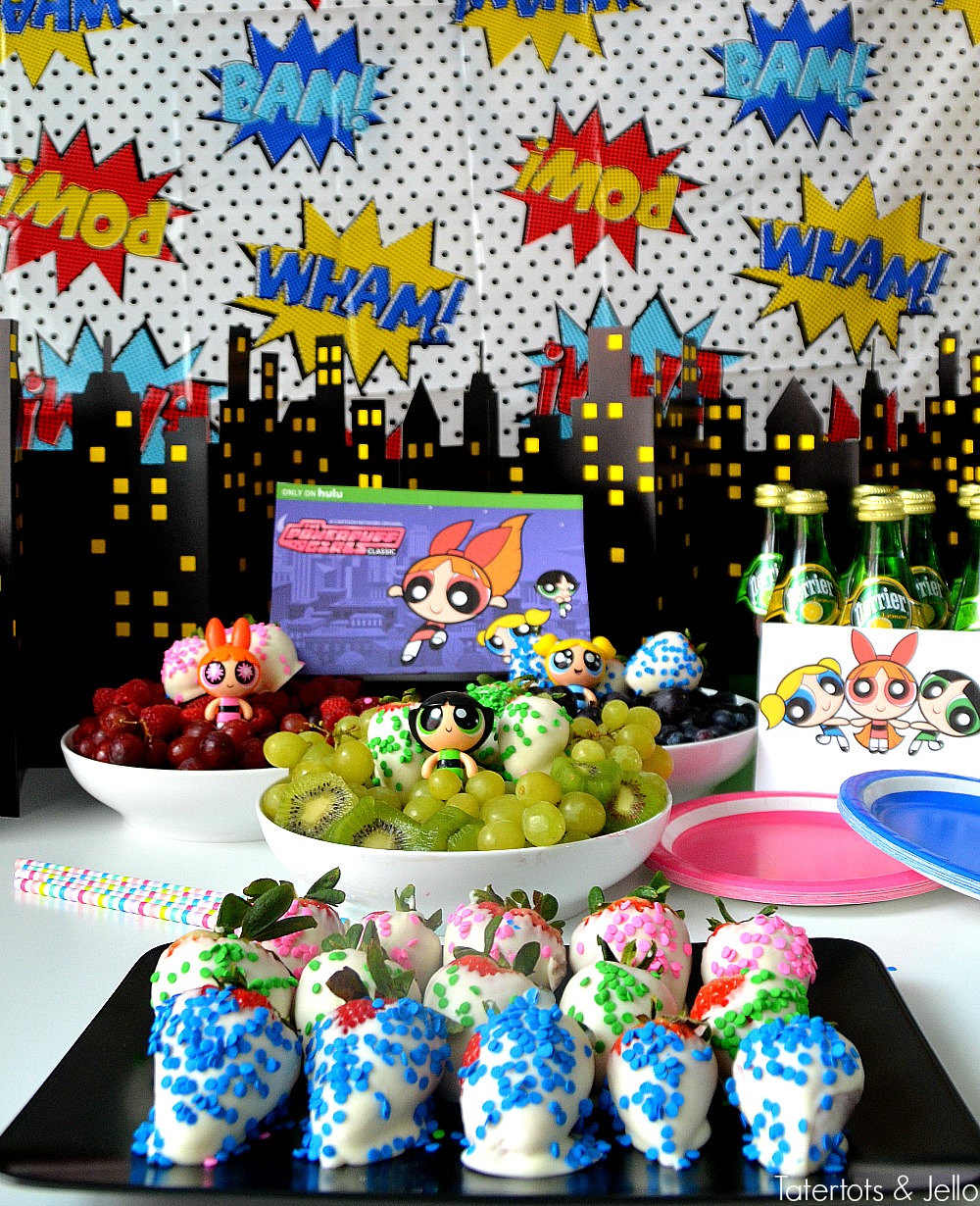 Powerpuff Girls Party Ideas
This post is in partnership with Hulu. Do you kids have a favorite animated show? For my kids it was Powerpuff Girls. So when Hulu contacted us to partner for a fun Powerpuff Girls DIY idea, we were SO excited. For parents and kids alike, Hulu is the only place to find the full classic animated series The Powerpuff Girls. Do you remember the phrases "sugar, spice, and everything nice," and "saving the world before bedtime"?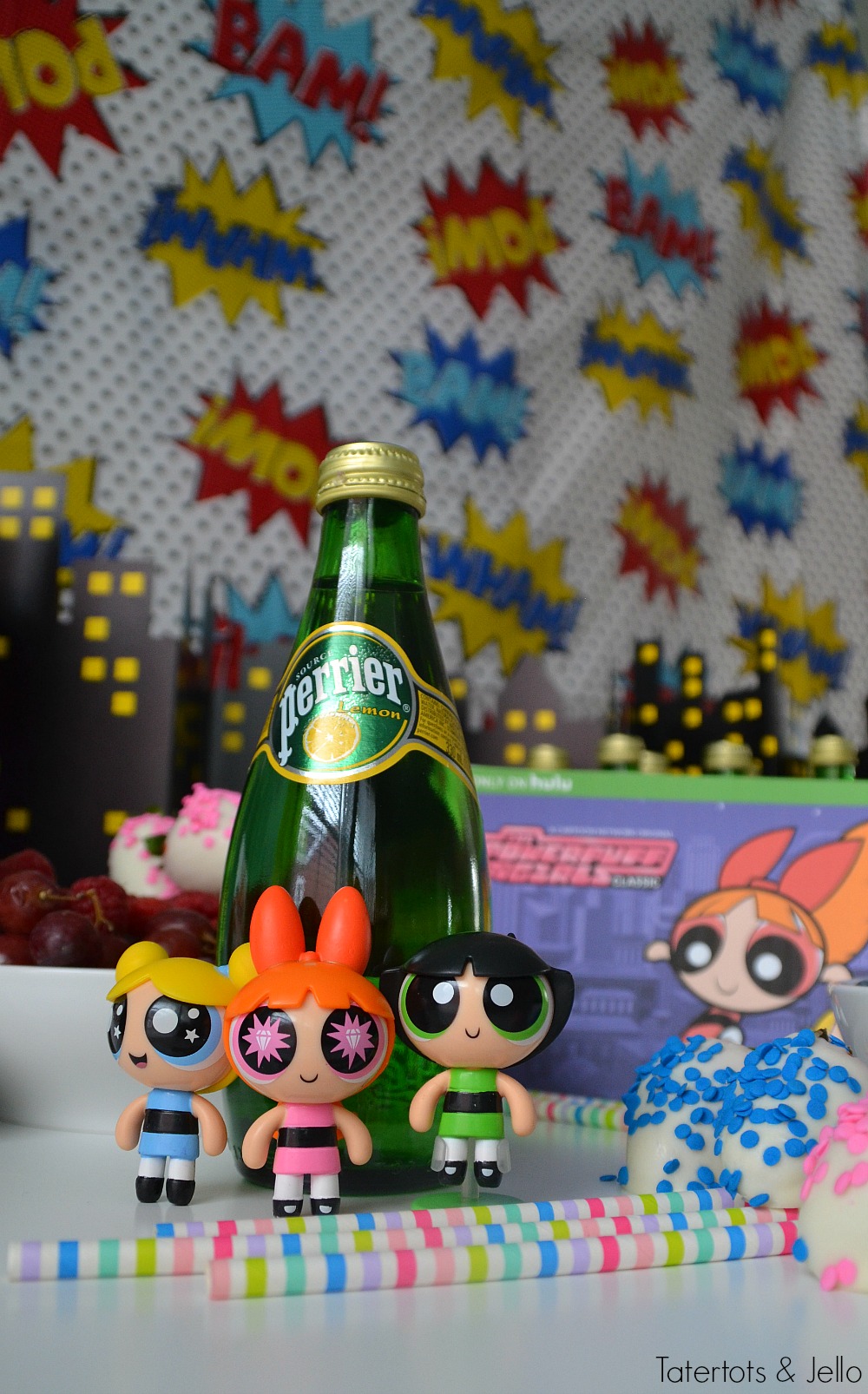 Powerpuff Girls Party Ideas
My older kids LOVED Powerpuff girls when they were younger. And I enjoyed watching it with them – Girl Power! The Powerpuff Girls are fiery and brave. Each demonstrates her own examples of courage and humility. As heroines, they are a great model for young girls and boys.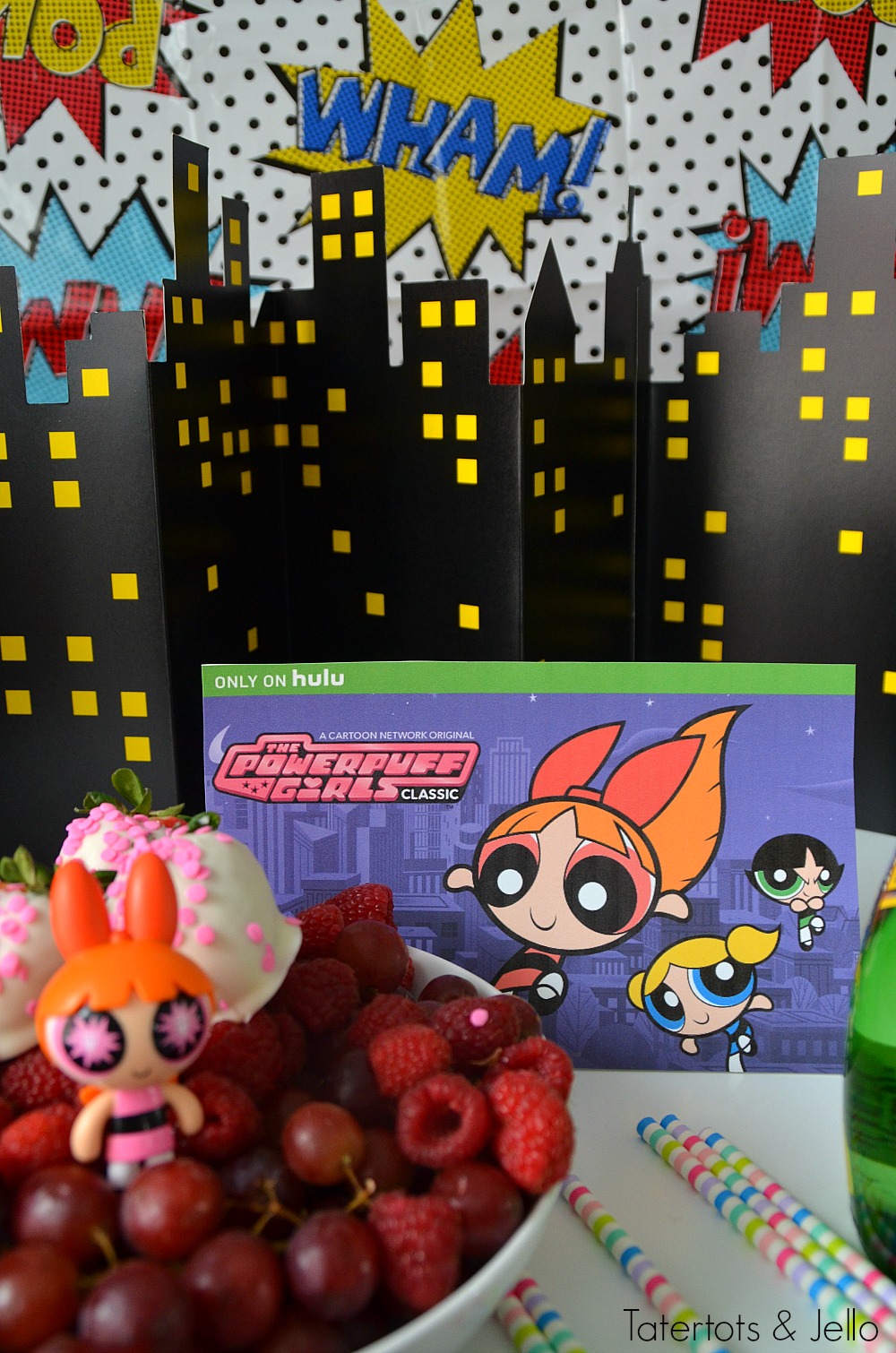 Each of my kids has a favorite character. Ella loves Bubbles because she has a bubbly personality and she always sees the good in people and she's goofy. Hannah's favorite is Mojo Jojo because he thinks of all kinds of creative ways to harass the Powerpuff girls. Hayley loves Buttercup because she's sassy and makes everyone laugh. Nick's favorite character is HIM (the villain) His Infernal Majesty.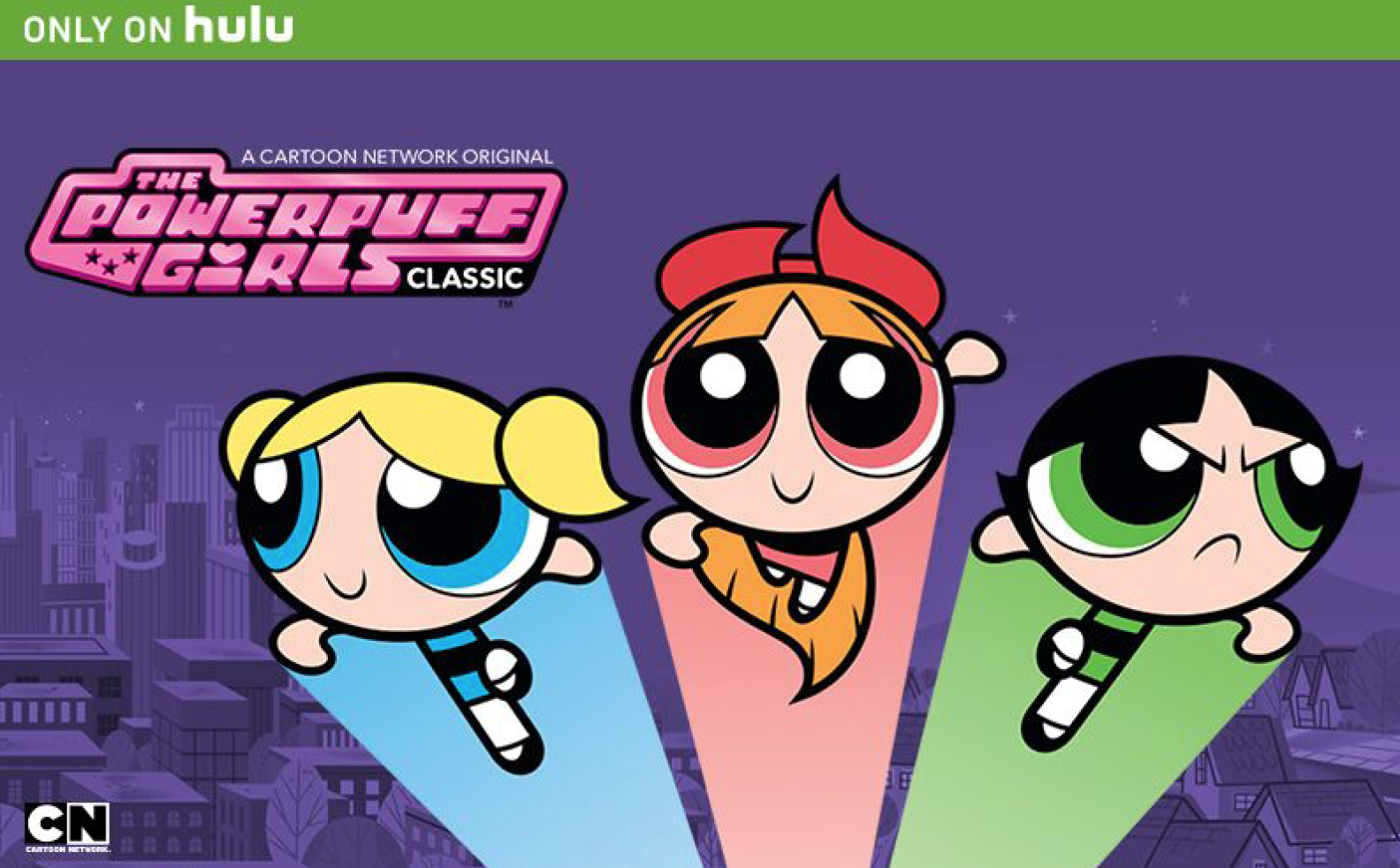 As one of Cartoon Network's most enduring original series, the initial run of The Powerpuff Girls, created by Craig McCracken, premiered in 1998 and quickly became a global phenomenon. Since its premiere, the series earned two Emmy® Awards along with five nominations and countless animation honors throughout its 80 episodes.
The Powerpuff Girls centers on three sugar-coated superheroes, Blossom, Bubbles, and Buttercup, whose missions in life alternate between going to school, fighting crime, winning at hopscotch and saving the world before bedtime. The girls are frequently called upon by the town's mayor to help fight nearby criminals using their powers. While their differences cause them to squabble and tease, their individual strengths combined always lead them to victory. They rely on teamwork, trust, and friendship to thwart evil (in the most adorable way).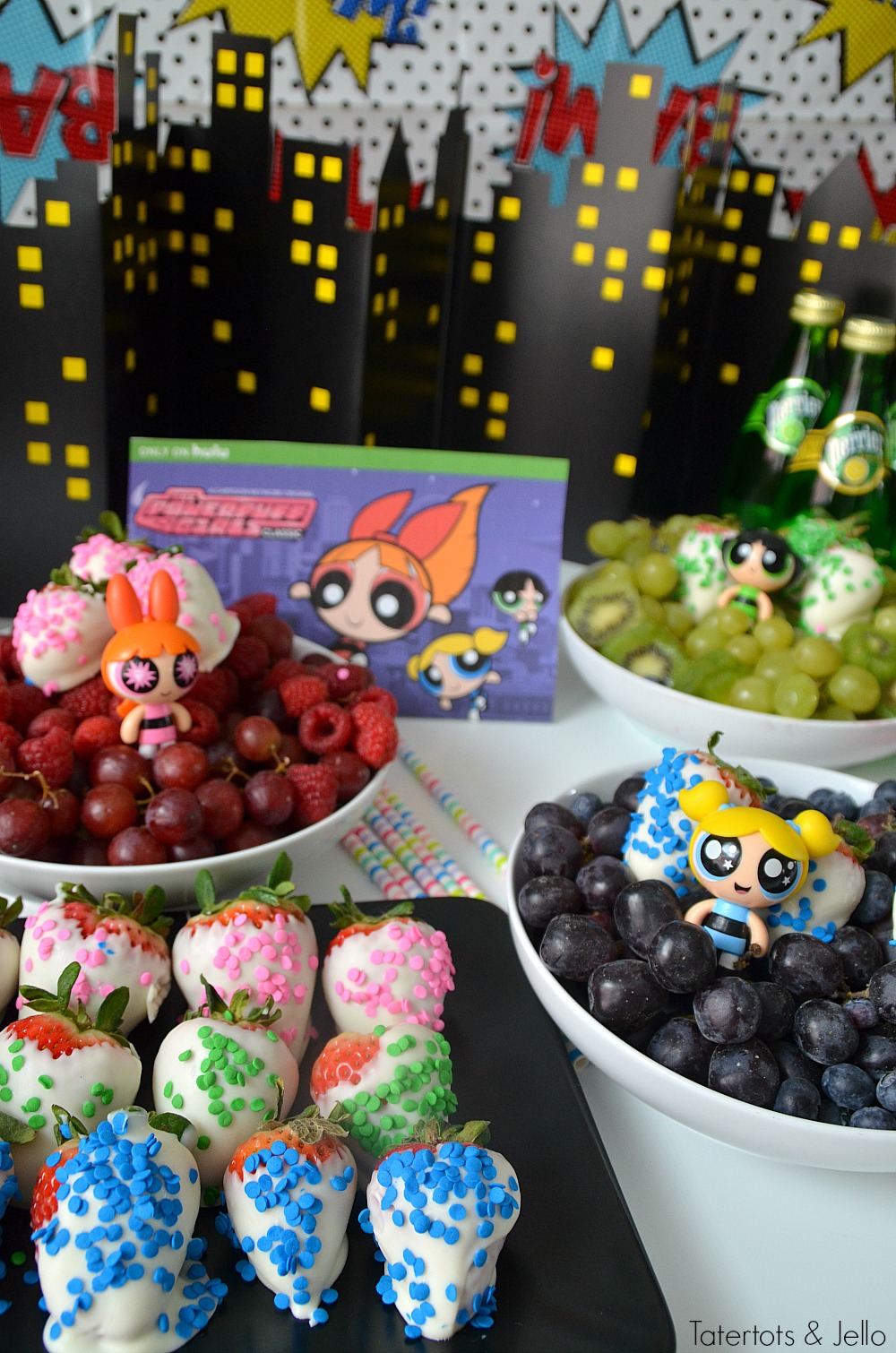 Powerpuff Girls Party Ideas
We had a blast at our Powerpuff Girls party reconnecting with our favorite characters. After the holidays we are all a little sugared out, so I thought it would be fun to make fruit trays for each of the girls. Blossom who is BLUE, Bubbles who is PINK and Buttercup who is GREEN.
This is a super SIMPLE and pretty healthy party idea.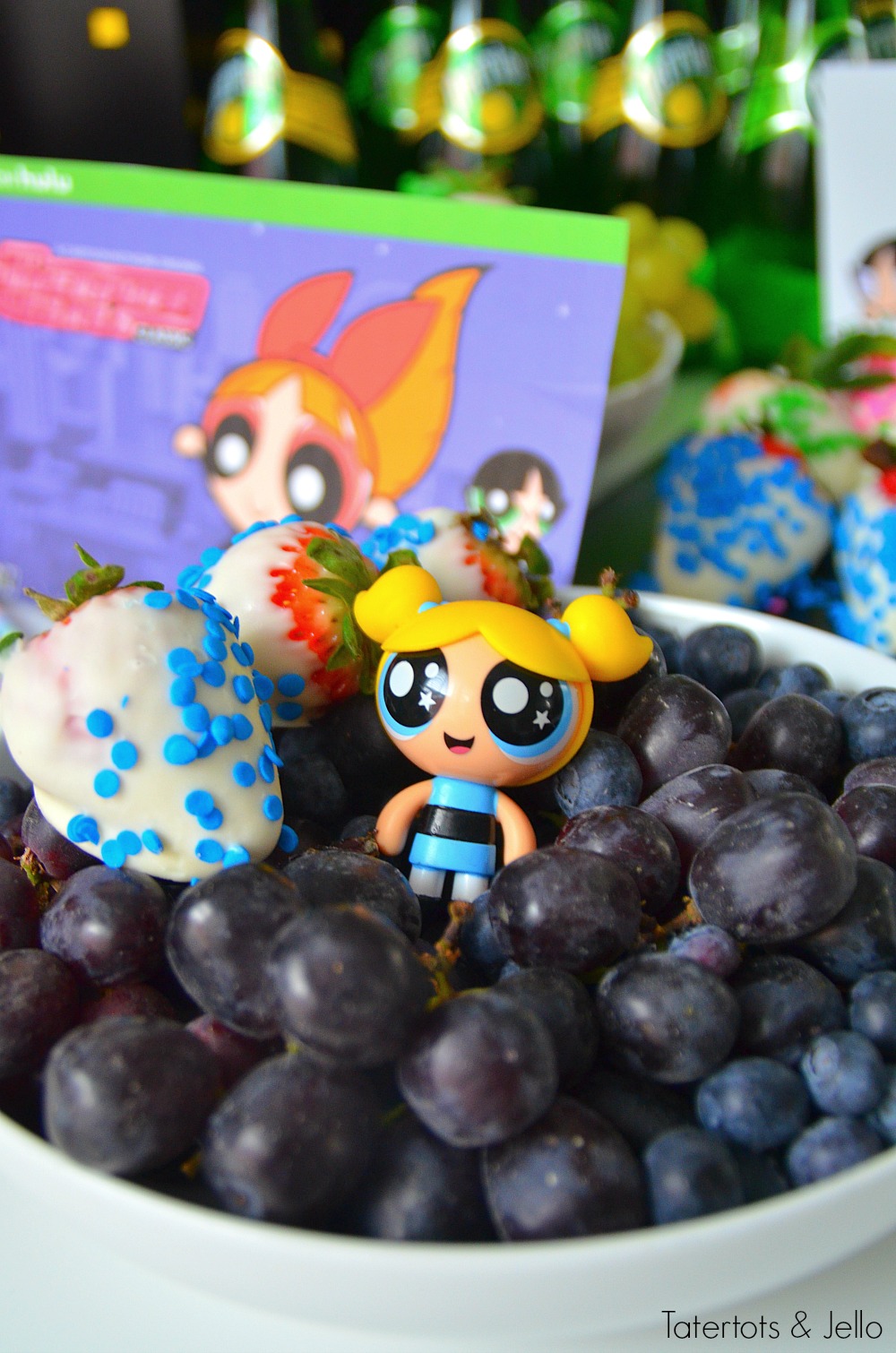 Powerpuff Girls Party Ideas
For the BLUE fruit tray I combined purple grapes and blueberries.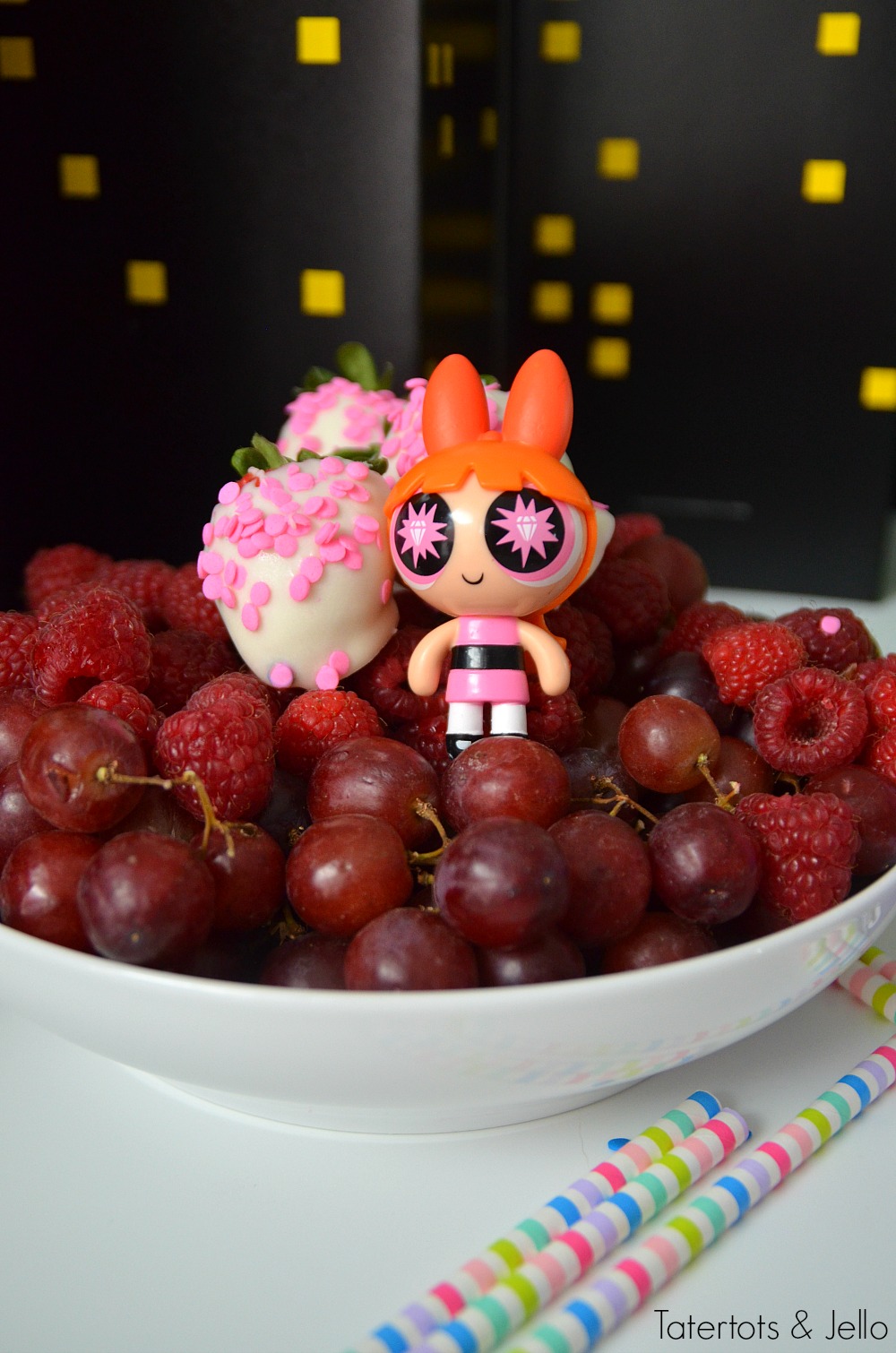 Powerpuff Girls Party Ideas
For the PINK fruit tray I combined red grapes and raspberries.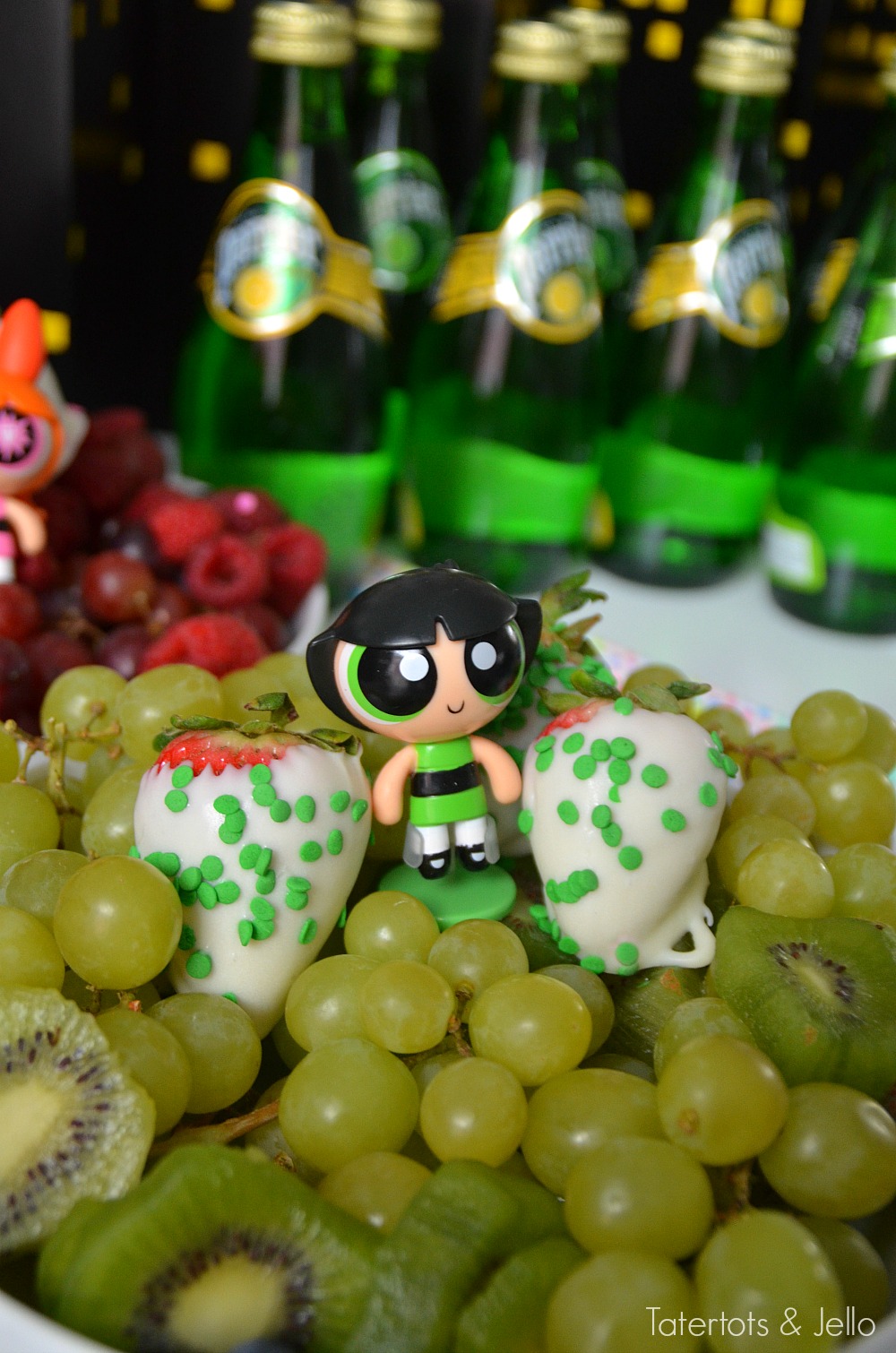 Powerpuff Girls Party Ideas
For the GREEN fruit tray I combined green grapes and kiwi.
I decided we needed A LITTLE chocolate so I took some delicious strawberries and dipped them in white chocolate and added matching sprinkles.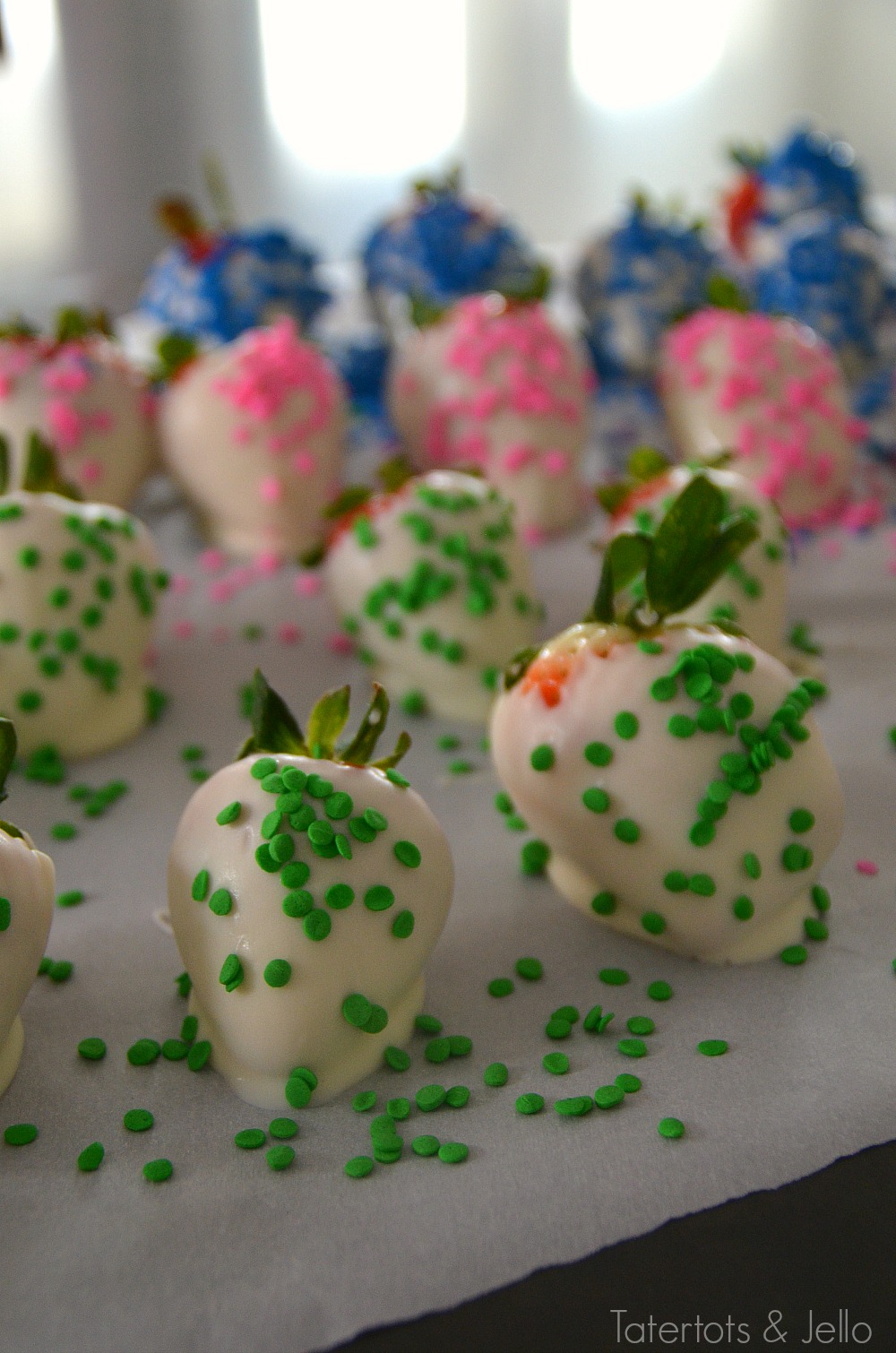 The fresh fruit tasted so good. If you wanted something more you could make mini cupcakes, frost them with white icing and sprinkle the three colors of sprinkles on them. It was such a fun afternoon!!
Aren't they cute??
If your kids didn't watch Powerpuff Girls the first time around, now they can watch the full classic series on Hulu! We love hulu because it is THE streaming destination for the best of TV, and a great selection of films! Plus, you can stream almost anywhere, on any device, including gaming consoles, set-top boxes, tablets, mobile phones, and more. Visit Hulu.com to start your free trial.
Every kid has some special ingredient that makes him/her special/unique. What's your child's "POW-factor?"
You can find out more about Powerpuff Girls on Hulu:
Have a sweet day!
xoxo

Thanks Hulu for partnering with us for this post. All opinions are our own.