Well, hello again, TT&J readers! I'm so happy to be back here sharing a little bit of myself with you! In case you missed me last time, I'm Jessica, and I blog at Mom 4 Real. I enjoy showing my readers how to decorate their homes without breaking the bank. Today, I am going to show you how I turned an abandoned dresser that I found on the side of the road into a beautiful piece for my daughter's new cottage style bedroom. Wanna see what it looked like before I got my hands on it?
There I was, driving to Target when I spotted this beauty and a matching vanity. I pulled my car over so fast, I'm pretty sure I almost gave my daughter whiplash. I couldn't just leave it there, though…I mean look at it! The mirror alone had my heart beating super fast! Not exactly what I would call pretty…well, maybe back in the day, but not in this state, but I just knew it could be. You should have seen me trying to wrestle all of these into my SUV…I'm 5 feet tall, so I'm sure it was quite the site!
So, I got it home and let it hang out in my garage for a few weeks before I decided to paint it. It came at the perfect time, because Kate was dying for a big girl room. She wanted her room to match the rest of our home which is decorated in what I would refer to as a beach cottage style. I had just painted her room, when my husband hauled it up the stairs for me. Kate and I decided to paint the mirror white and the dresser the same aqua color as we painted her wall. I used Valspar's paint and primer in one in Lake Breeze in an eggshell finish.
Here's what I did:
The only problem was, the cup handles were in terrible shape. Well, me being the thrifty girl that I am, decided to try and see if I could find something around our home that we could use. I raided my ribbon stash and ran back upstairs to give my idea a try…ribbon pulls! They worked perfectly!
Aren't they so simple and sweet? And…they work! Did I mention they were free???
We pulled together some things from around the house to dress her new dresser up, and added a new lamp.
Isn't it just darling?
I have to admit, I tried to get Kate to take the pom pom flowers down, but she quickly reminded me that this was her room and not just for a blog.
Whoops…need to remember that more often. So, the tissue paper flowers stayed, and Kate's room is one step closer to being finished!
So…what do you think? Would you give a roadside dresser a chance?
Wow Jessica – that makeover is AMAZING!
I absolutely love it!!
I am so excited to have Jessica as one of my monthly contributors.
In case you don't know Jessica's blog — Mom 4 Real, here are a few of her fabulous ideas: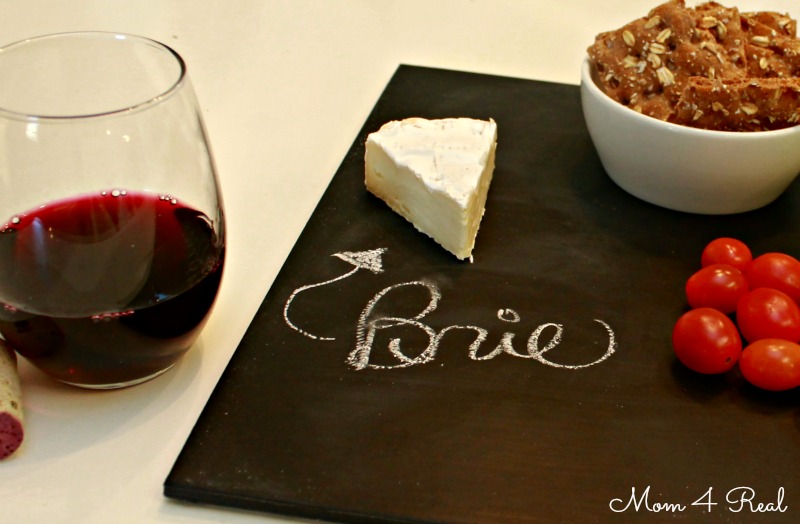 DIY Chalkboard Tile Cheese Board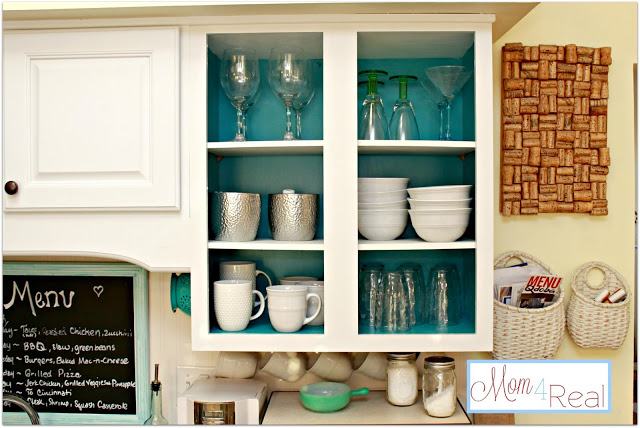 I love that Jessica painted the backs of her open shelves – so pretty!
And this is such a smart idea — turn an old window into a DIY Cork Board
Mom 4 Real is such a fun blog — I know you will love following along with Jessica and all of her awesome DIY ideas!!
Have a HAPPY Day!
xoxo

PS — I have an organizing post coming up tomorrow!
FIVE things I have done to get my entryway under control with four kids 🙂