This post is brought to you by Krylon.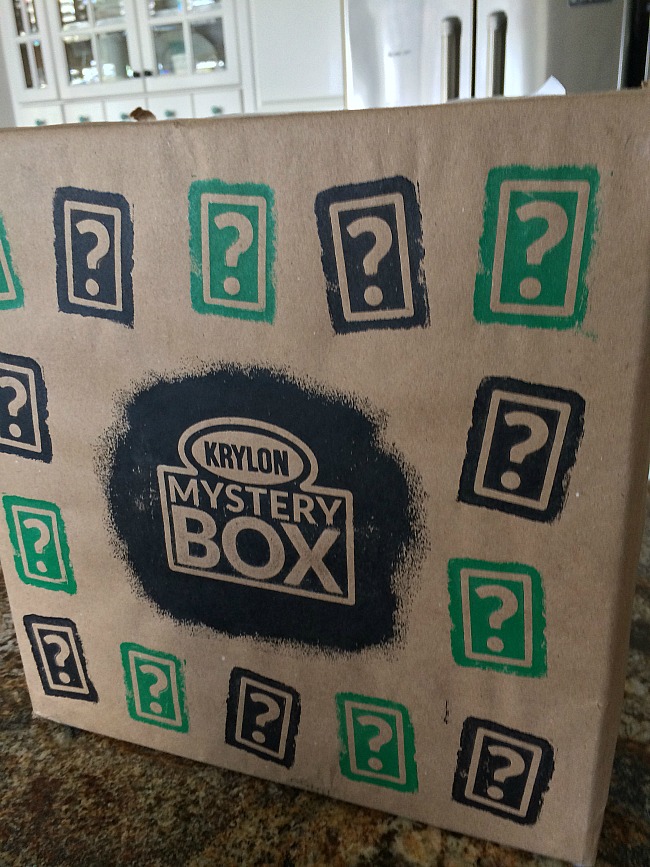 I love a good challenge. This summer I had such a fun time in the #24in24 challenge where we built 24 projects in 24 hours. So when Krylon came to me with a new challenge, I couldn't pass it up. This new challenge is called the "Mystery Box Challenge" and Krylon sent me a box of random items and asked me to create something with at least three of the items for the holiday season! So fun. Here's what was in the box: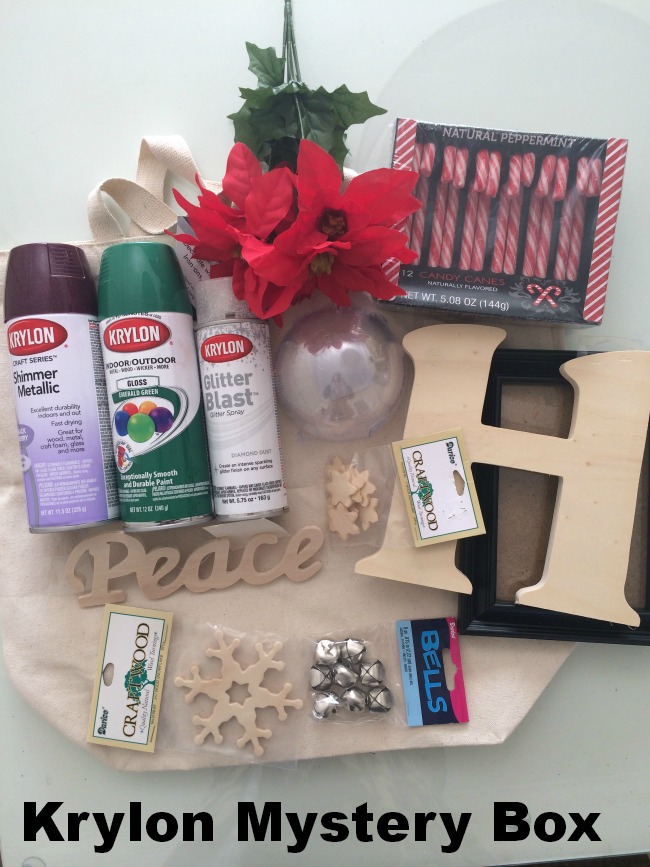 There were so man possibilities running through my head. In the end I decided to make a Holiday Wreath — you know I love making wreaths. And what better way to celebrate the holidays than a festive wreath on the door?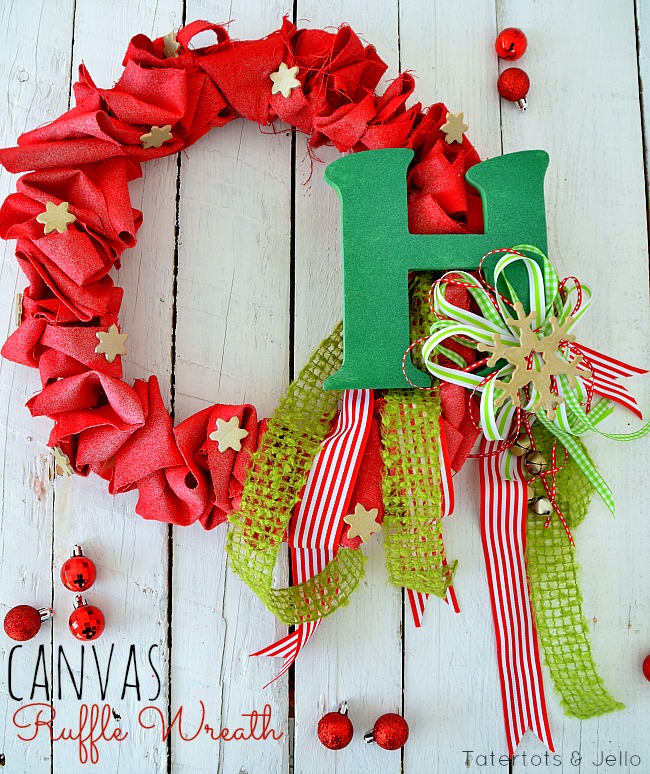 Here's how I made the Ruffle Canvas Holiday Wreath from these random items: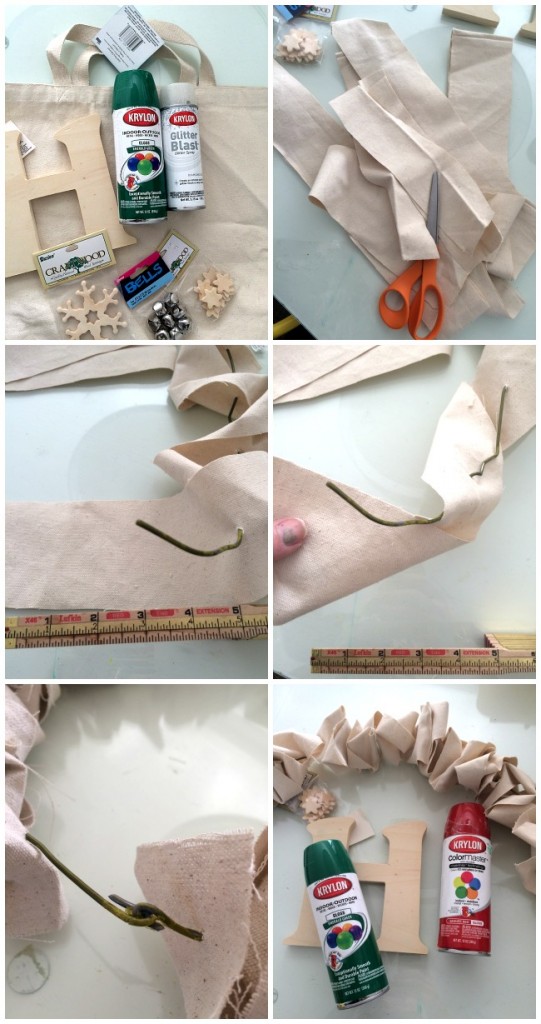 I took the canvas bag and cut it up into 3 inch wide strips.
Then I took a plain wire coat hanger and unbent it. (I cut off the top part where it's tightly twisted.)
I strung the canvas strips onto the coat hanger, twisting the loops in 5-inch lengths.
Once the canvas strips were on the wire, I bent the coat hanger into a circle shape.
Then I bent the ends of the wire into hooks using pliers and hooked them together.
I took the wreath outside and spray painted it red with Krylon's Apple Red Spray Paint.
I also used the green spray paint that was in the mystery box and painted the monogram H green.
After the paint dried, I coated the canvas wreath and the monogram letter with Krylon's Glitter Spray Paint which also was in the mystery box (I love that stuff). It makes the whole thing glittery!
I also spray painted the snowflakes, bells and stars that were in the mystery box. I used gold spray paint for those.
Once all of the paint was dry, I added some ribbon to the wreath my hot glue gun.
Then I glued the H onto the side of the wreath. And then layered more ribbon on top of the H. I also added ribbon to the jingle bells and glued those on top of the bow.
Then I added the snowflake to the top of all of that.
I then glued all of the gold stars onto the ruffles of the wreath.
That's how I made the Canvas Ruffle Wreath.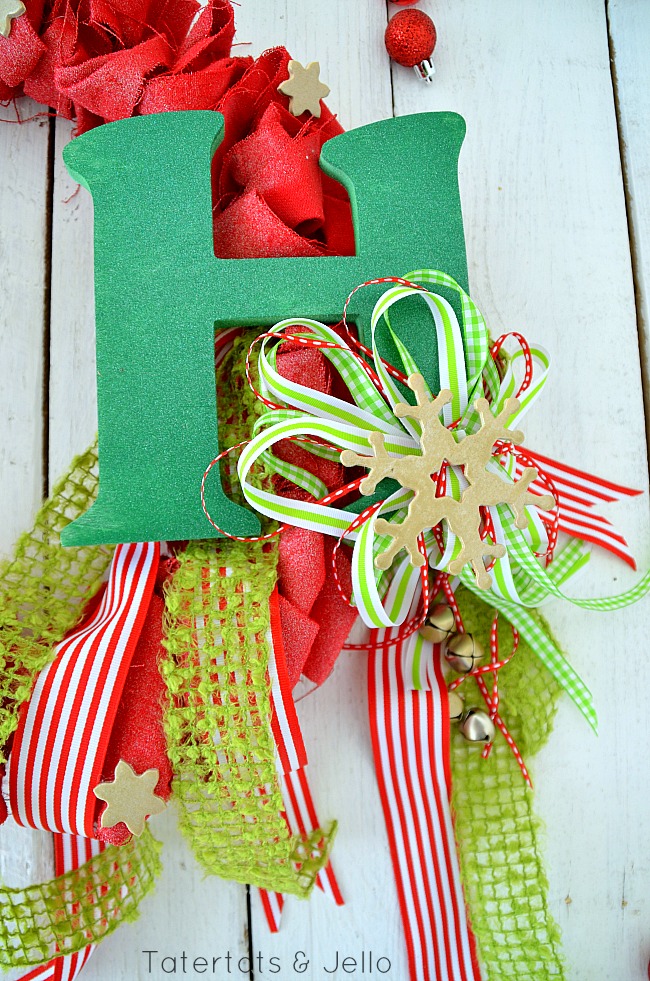 I think it's a festive way to welcome guests to your home! Thanks Krylon for letting me participate in their Mystery Box Challenge – it was so fun!!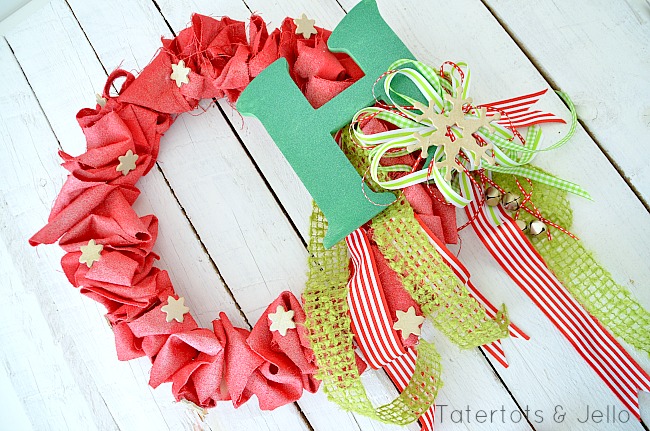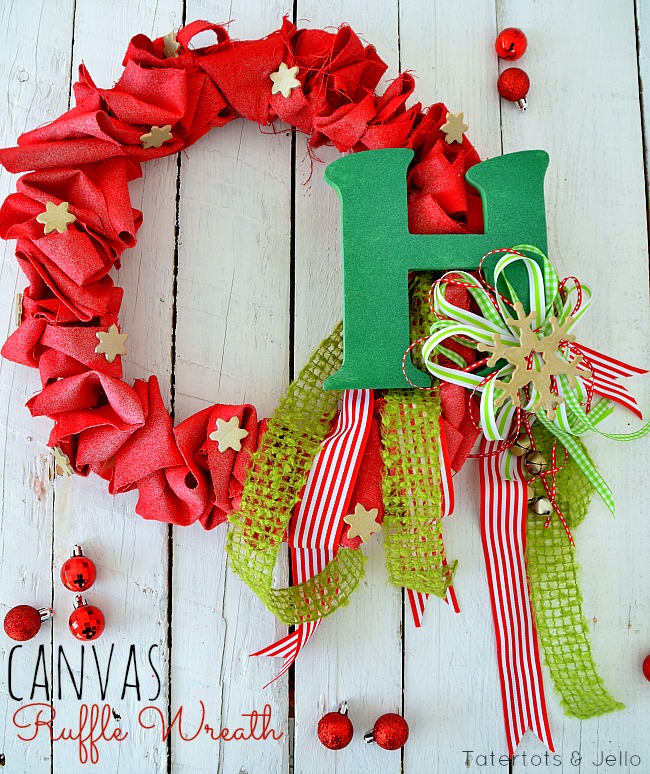 Happy Holidays!
xoxo

This is a sponsored post on behalf of Krylon, but the project, ideas and opinions are all mine! See my disclosures.
PS: I've linked up this post to these fabulous blogs this week!