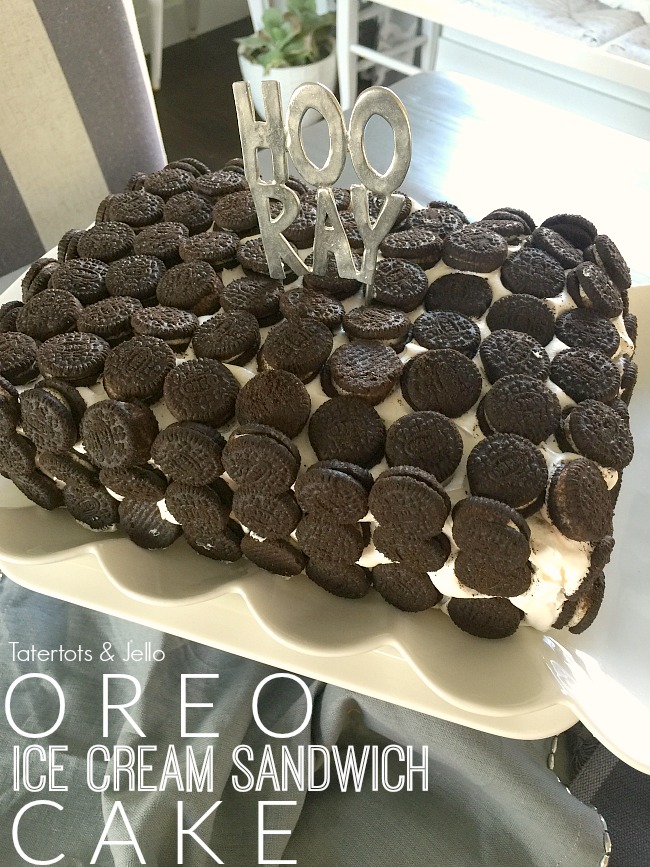 Last weekend I had a birthday party for my two oldest kids who have birthdays 4 days apart (and two years). My daughter doesn't love traditional cake, so I thought it would be fun to make an ice cream sandwich cake. One of very favorite cakes to make. I shared the recipe a few years ago – original ice cream sandwich cake.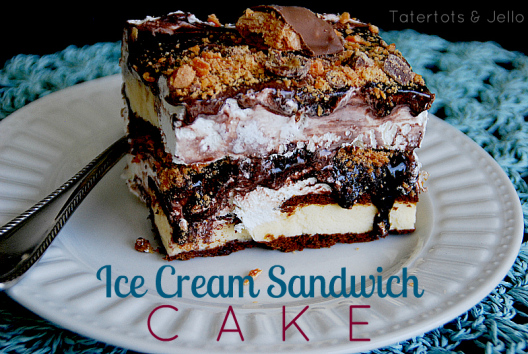 This year I thought it would be great to add another element to the ice cream sandwich cake. We all love Oreos so I added some cute mini Oreos – Oreo Ice Cream Sandwich Cake.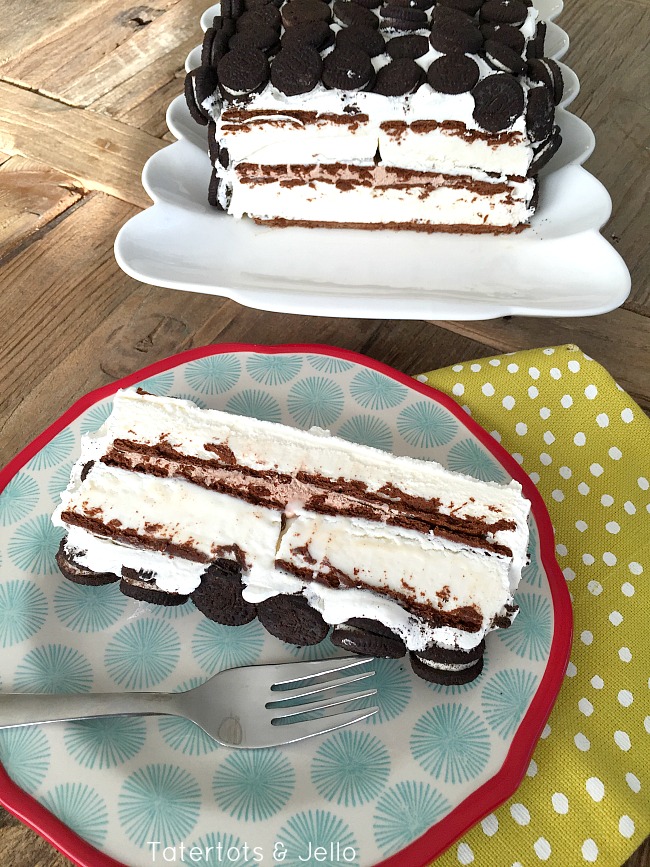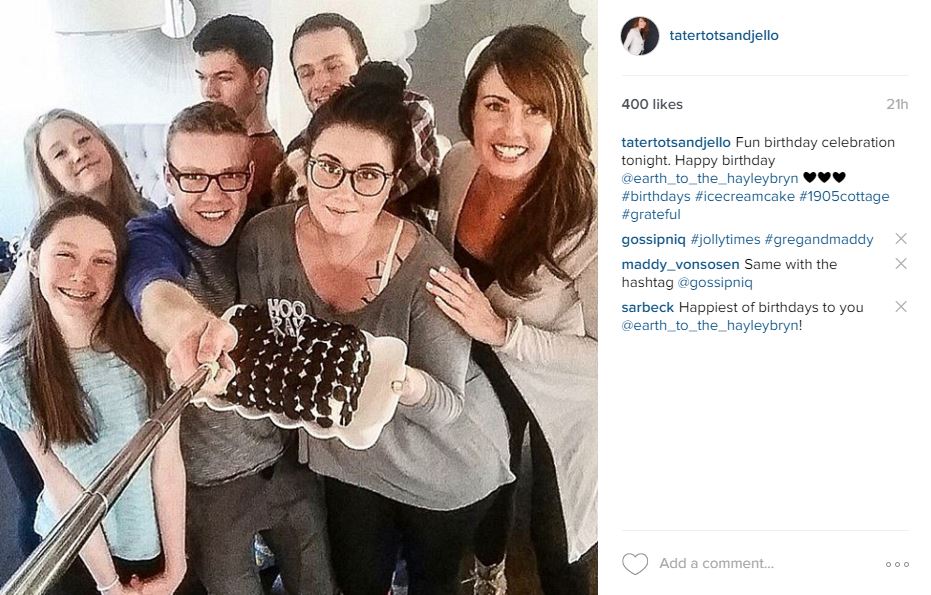 It's so easy to make. It takes a bit of time only because it needs to freeze for about four hours before it's served. It just takes a few minutes to put together, then pop it into the freezer!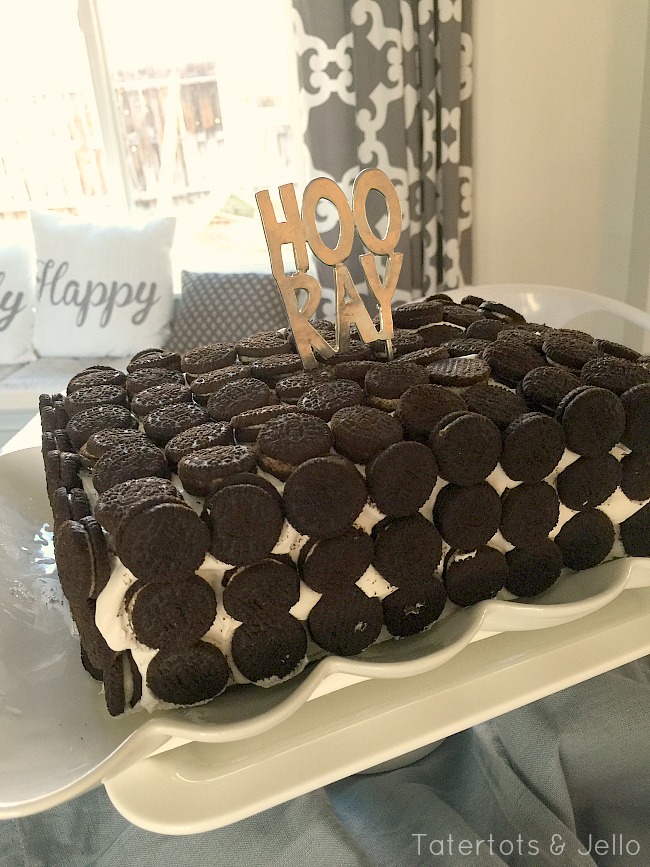 The kids all really enjoyed it. So give it a try. It's a fun change of pace from traditional cake, and you can serve it for any occasion! And the Hoo-Ray! Sign is from Lisa Leaonard – isn't it cute??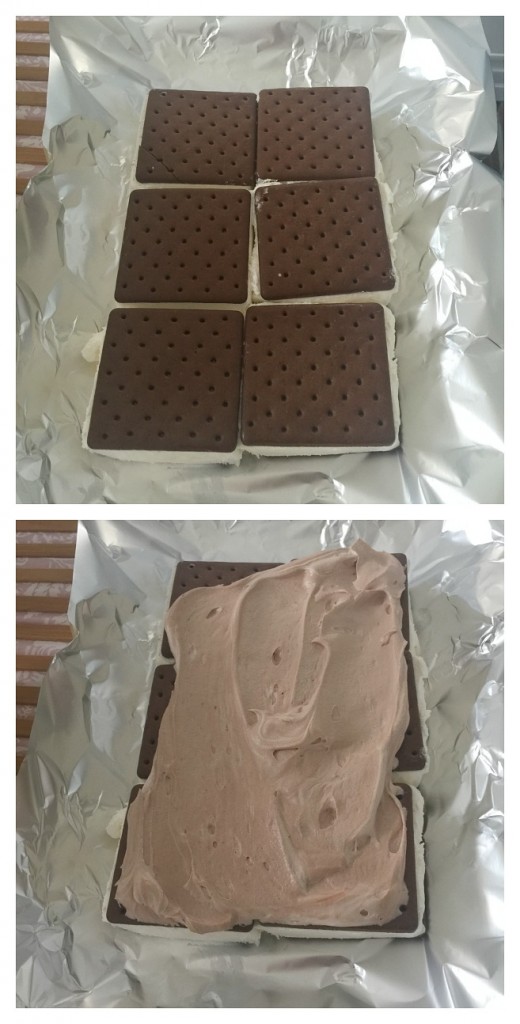 Here's the recipe for Oreo Ice Cream Sandwich Cake:
Oreo Ice Cream Sandwich Cake
Recipe Type: Dessert
Cuisine: Ice Cream
Author:
Prep time:
Cook time:
Total time:
Serves: 12 servings
Ice Cream Sandwich cake is a fun way to celebrate any occasion. It's easy to prepare and you can add any type of candy or cookie to the top!
Ingredients
12 Ice Cream Sandwiches (I used the square Fat Boy ice cream Sandwiches) but you can also use the regular size ice cream sandwiches – just use 4 per layer instead of six.
1 large tub of Cool Whip – defrosted
1 cup of chocolate fudge topping
Topping – I used mini Oreos. I used two packages of mini Oreo cookies.
Instructions
Line serving tray with aluminum foil.
Place 6 ice cream sandwiches together on the tray
Warm up the hot fudge topping and add it to 1 cup of whipped topping and mix together.
Spread the chocolate Cool Whip mixture on top of the 6 ice cream sandwiches.
Put another 6 ice cream sandwiches on top of the chocolate topping and bottom layer of ice cream sandwiches.
Frost the ice cream sandwiches with the remaining Cool Whip.
Add the mini Oreo cookies or whatever topping you want to the outside of the cake.
Freeze the cake for at least 4 hours before serving.
I's one of our favorites!! I hope you enjoy it!!
Have a HAPPY day!
xoxo