Neutral Wood Flag and Flower Fourth of July Wreath. Create a simple flower wreath with a wood flag in just minutes. Perfect for farmhouse or cottage decor!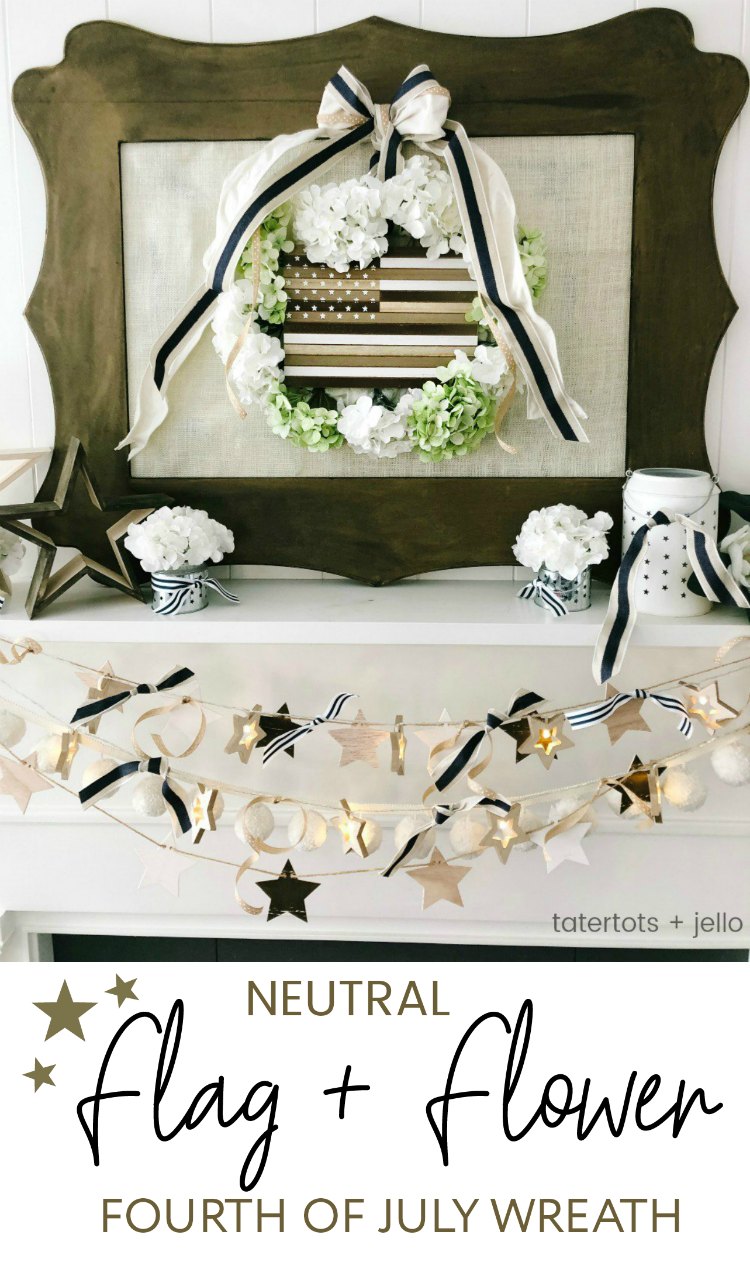 5 Festive Fourth of July Projects
I am joining 4 of my creative friends to share some easy and fun decorating and party ideas YOU can make to celebrate the Fourth! Scroll down to see all of their ideas at the end of the post.
Neutral Wood Flag and Flower Fourth of July Wreath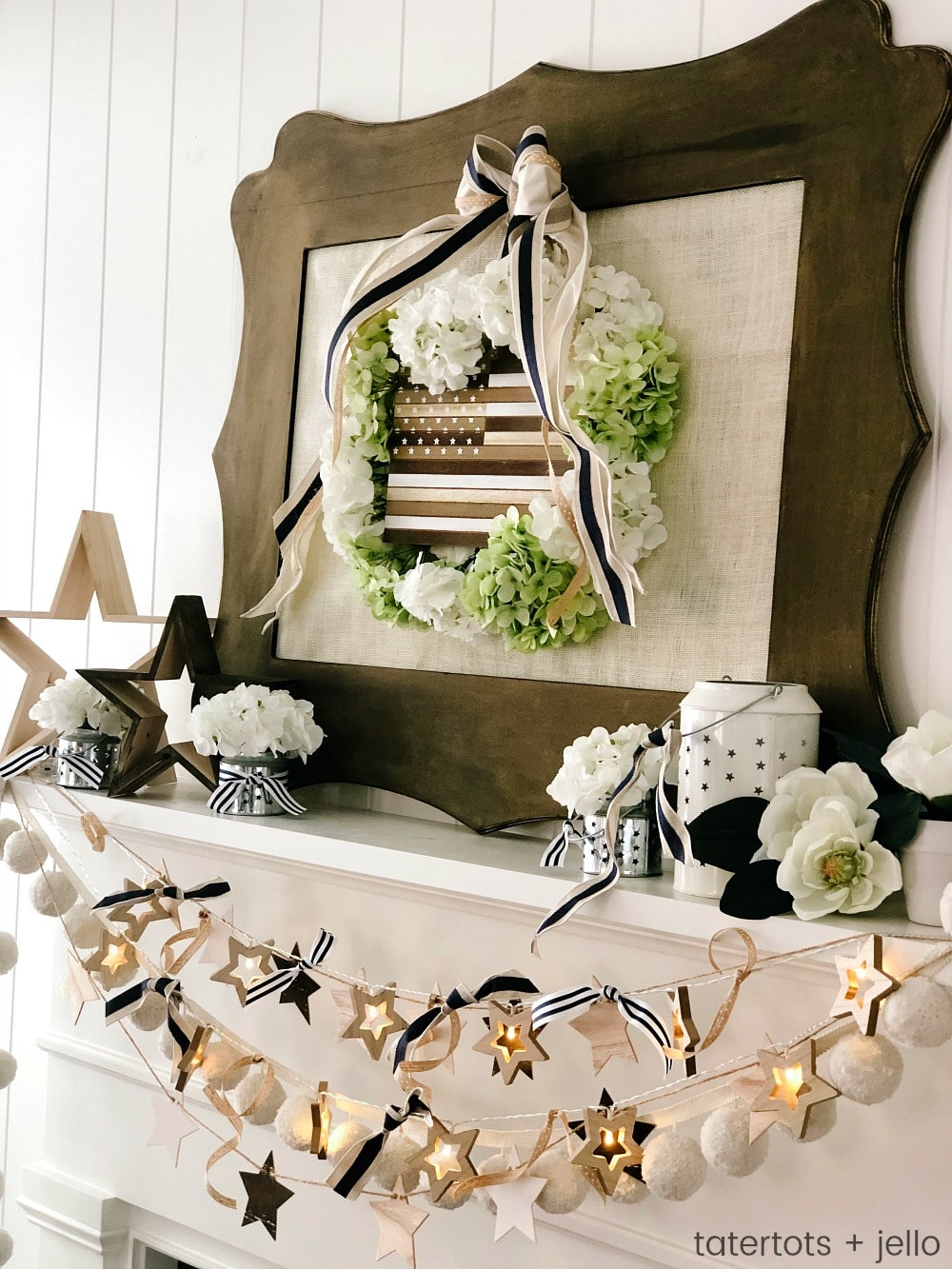 I shared our neutral Fourth of July mantel yesterday. Neutral is not what I normally create because I love COLOR. But I have a hot pink rug in our family room and I really wanted to keep it out this summer AND also decorate for the Fourth. So I decided a neutral mantel would be the perfect thing to go with our PINK room.
Neutral Decor is Perfect for Farmhouse or Cottage Decor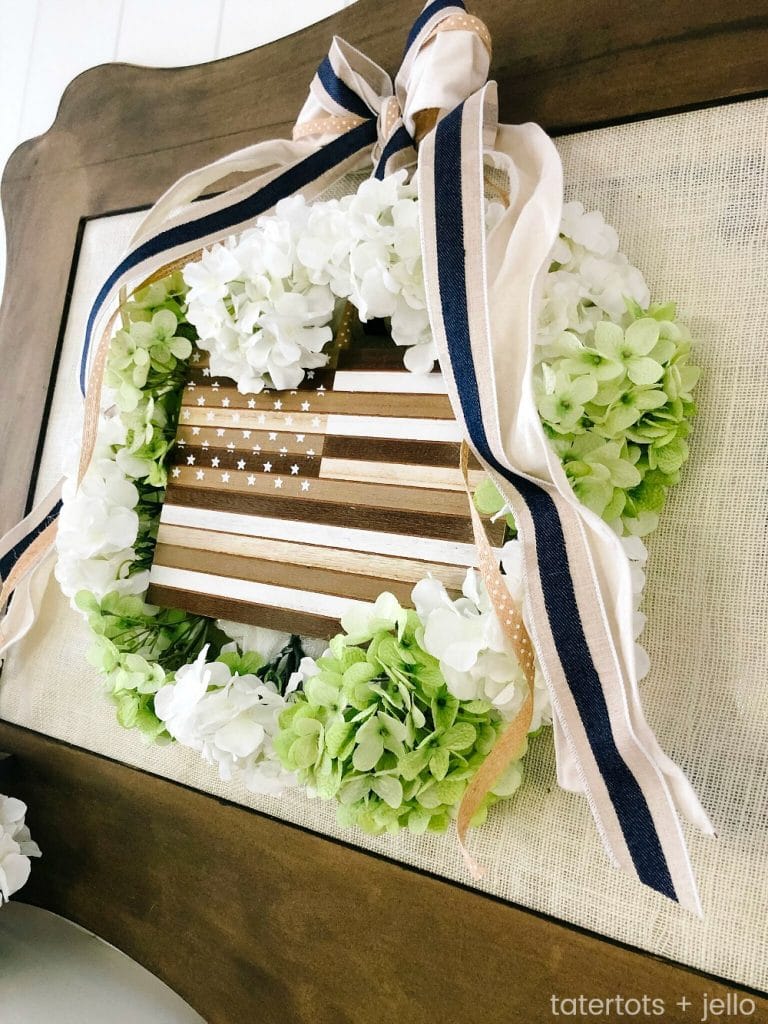 Plus neutral decor is perfect for farmhouse or cottage decorating, especially for holidays! It was really fun to create and I love the way it looks in our room.
Wood Flag Inspiration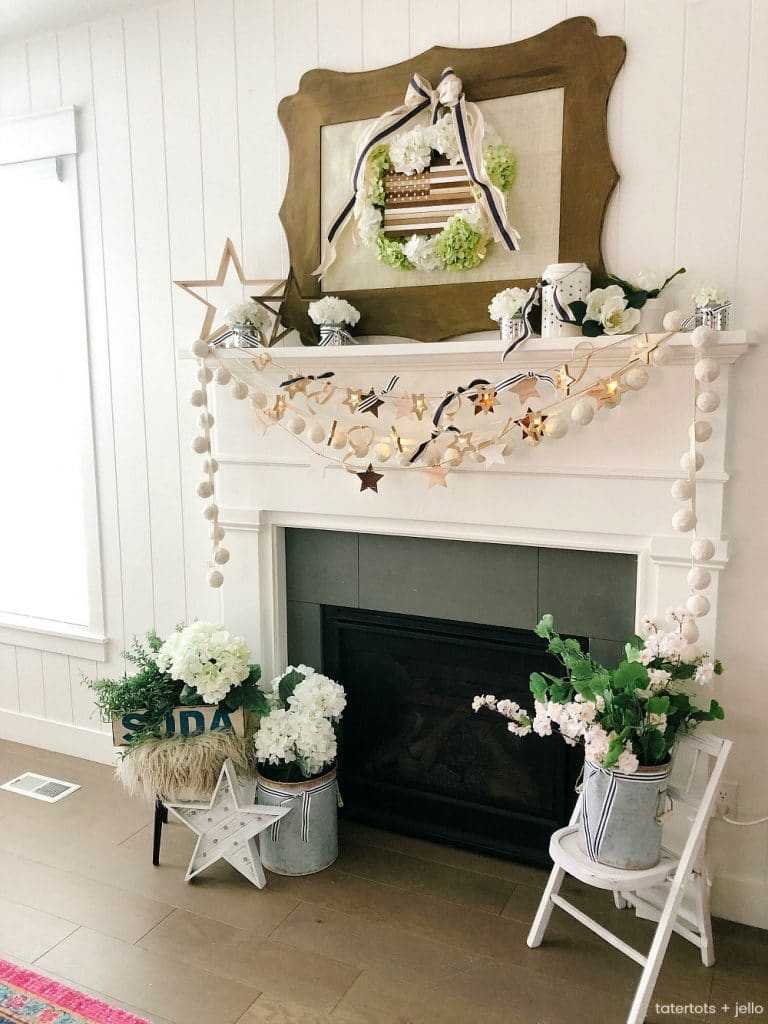 The inspiration of the entire mantel started with a wood flag I found in Target's Dollar Spot. I loved the different shades of wood and I thought it would be so cute in the middle of a wreath!
Other Wood Elements for Fourth of July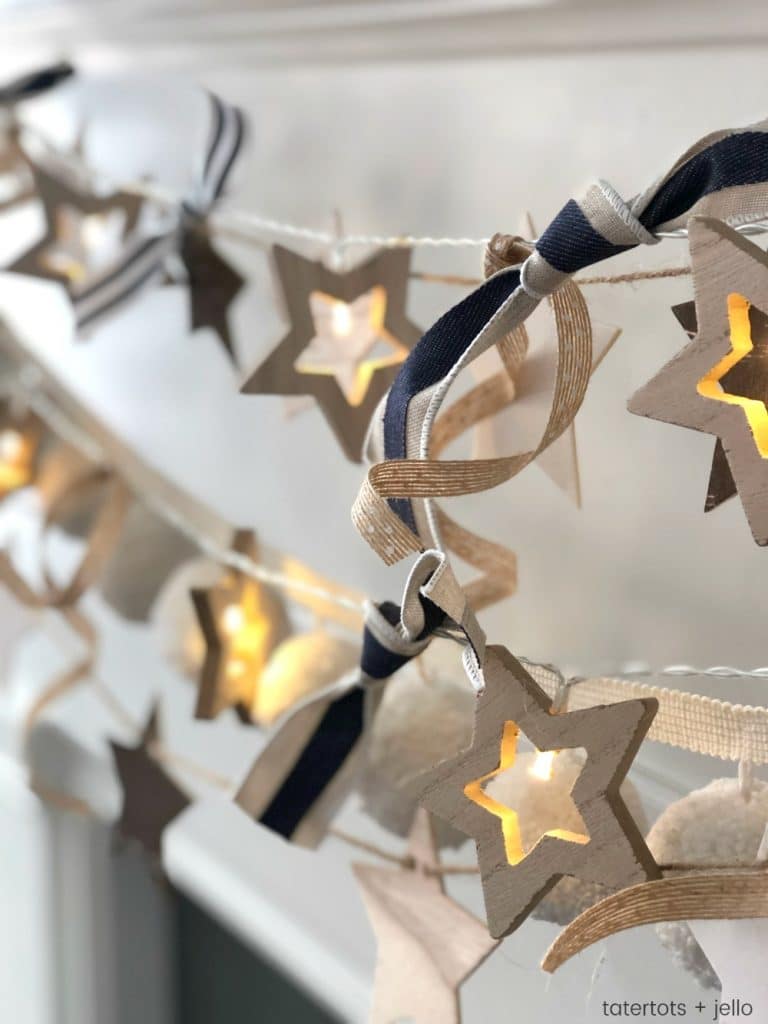 I also found a couple of wood garlands in the dollar spot. One is a lighted star garland and the other is flat stars in different shades of wood. I used these in the garlands under the mantel.
10 Minute Neutral Flag and Flower Fourth of July Wreath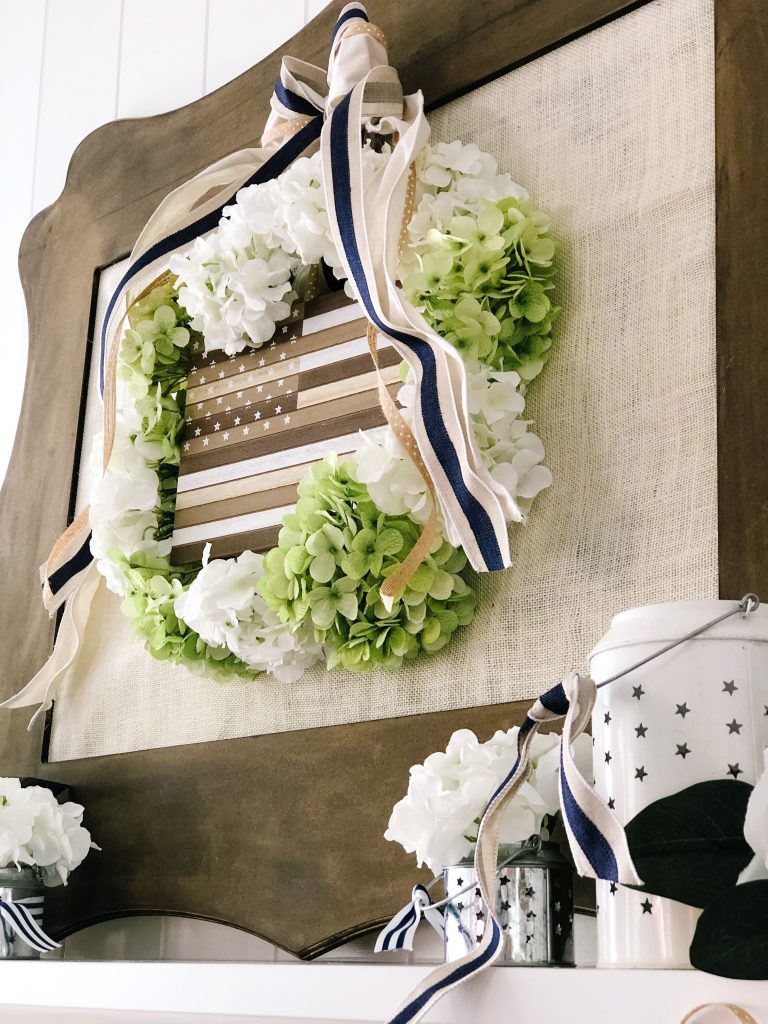 This wreath seriously takes 10 minutes to make! Whip one up for YOUR house!
Neutral Fourth of July Wreath Supplies:
Wood Flag (Target's Dollar Spot)
10 Hydrangea Tops (I ordered mine on Amazon)
Wire Wreath Form
Ribbon
Hot Glue and Glue Gun
How to Make a Neutral Wood Flag and Flower Fourth of July Wreath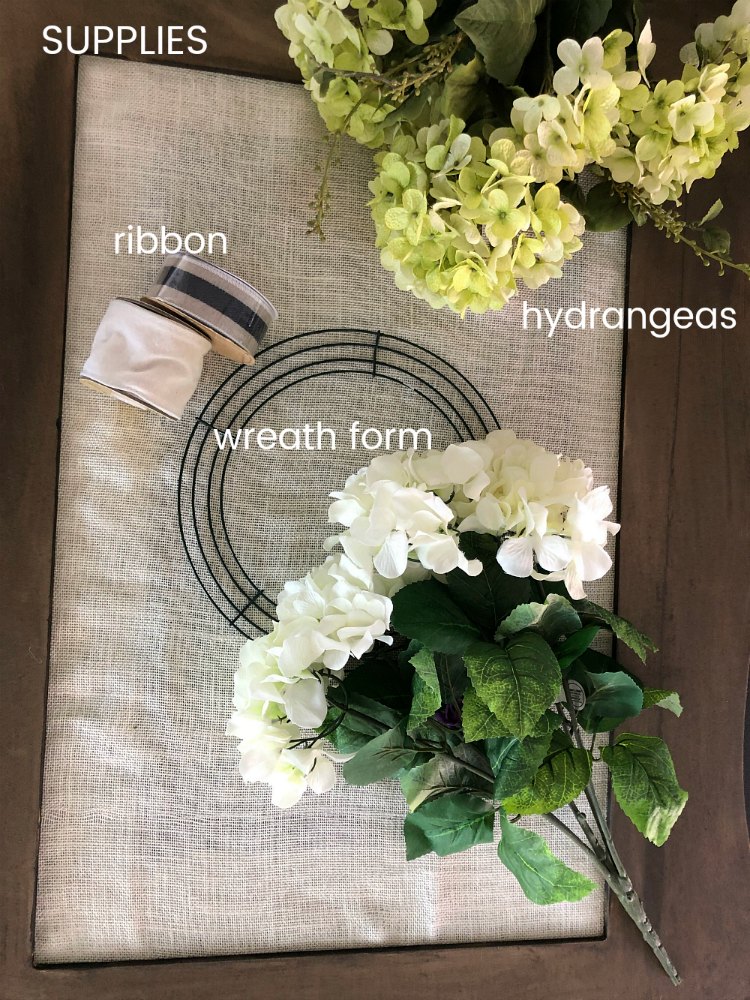 Wrap the wreath form in ribbon or fabric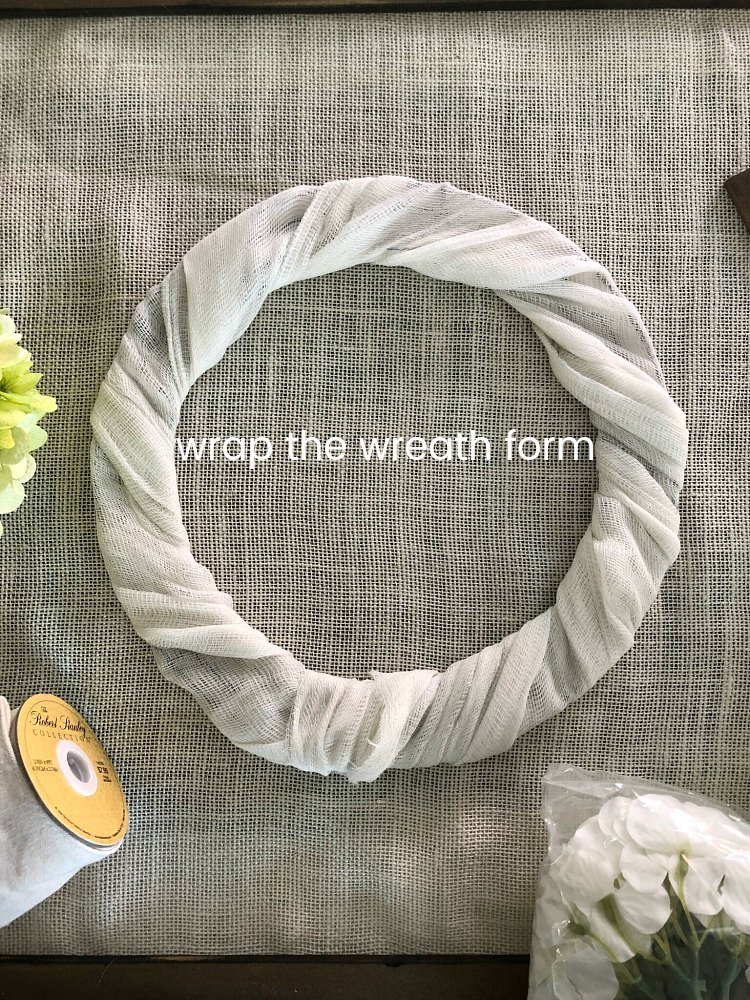 Hot glue the hydrangea tops around the wreath form. I alternated white and light green. But you can do red and white too!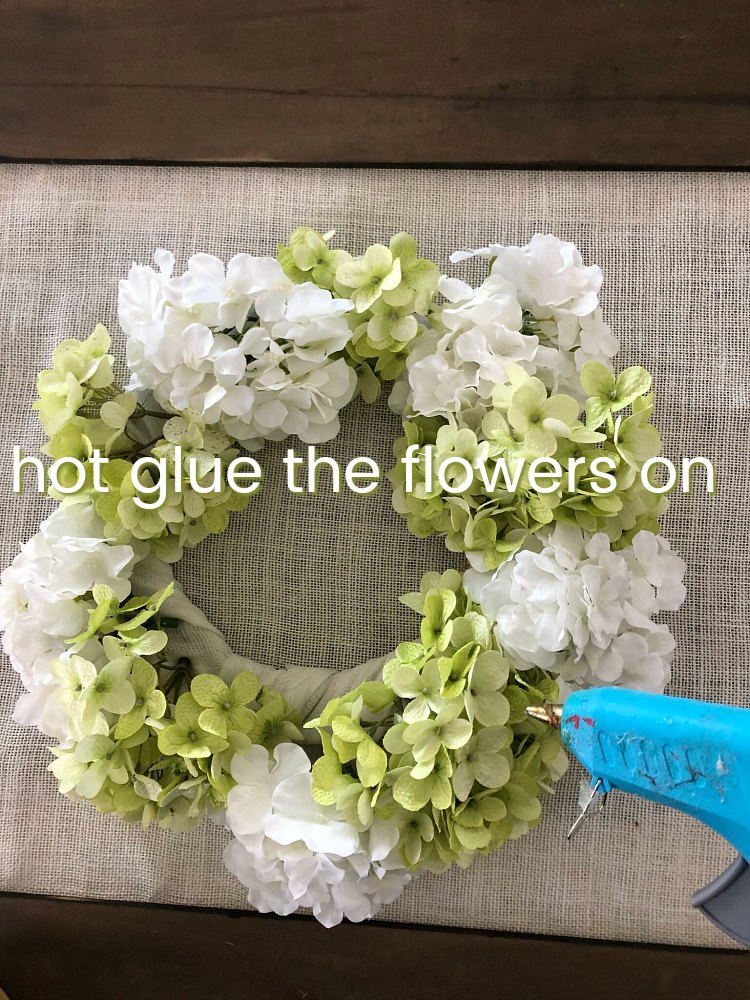 Loop ribbon through the back of the flag and attach it to the wreath form.
Add ribbon to the top of the wreath form and make a bow
Make a Statement By Framing the Wreath on a Frame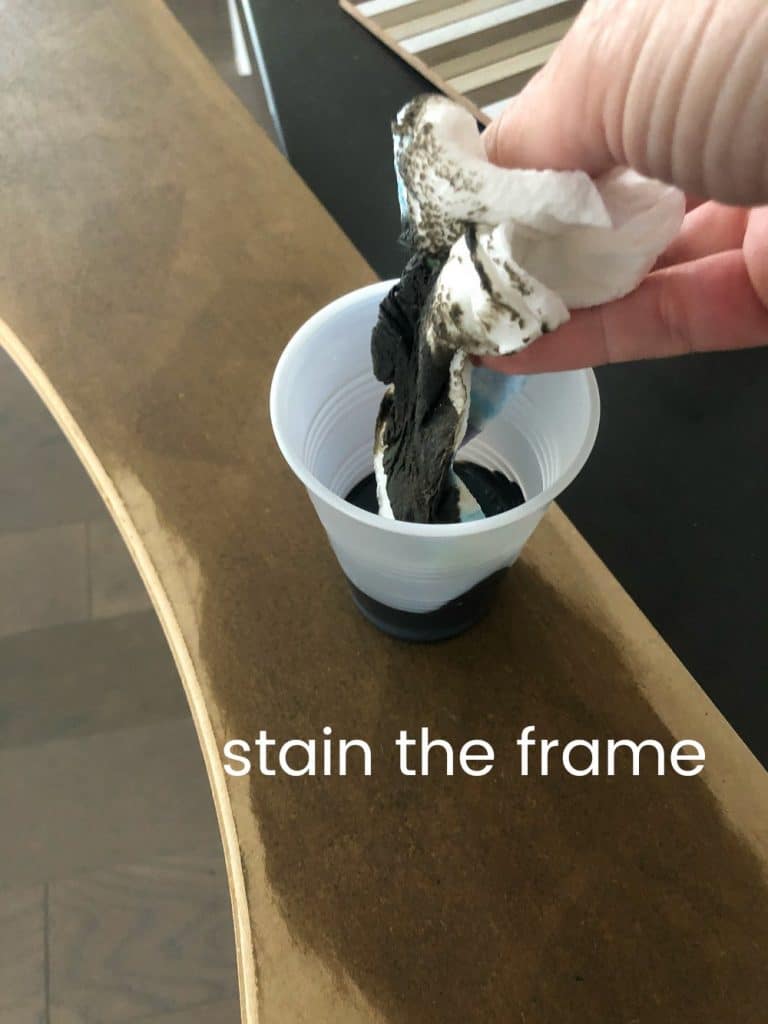 I stained a large frame and covered the glass with burlap. Then I hung the wreath from the top of the frame. I love the way it make a focal point on our fireplace!!
You can read all about how I created our Neutral Fourth of July Fireplace on that post!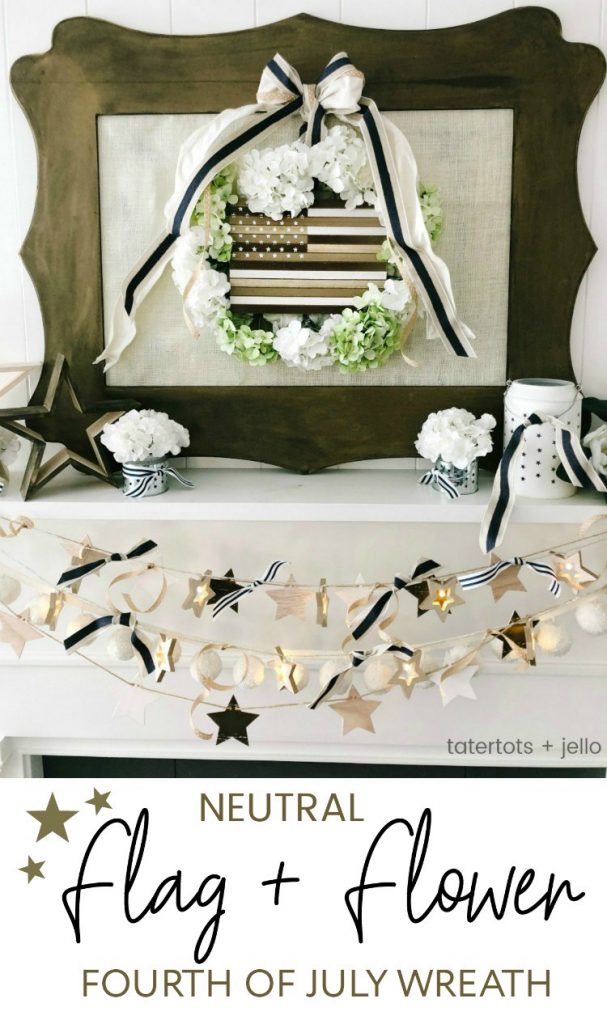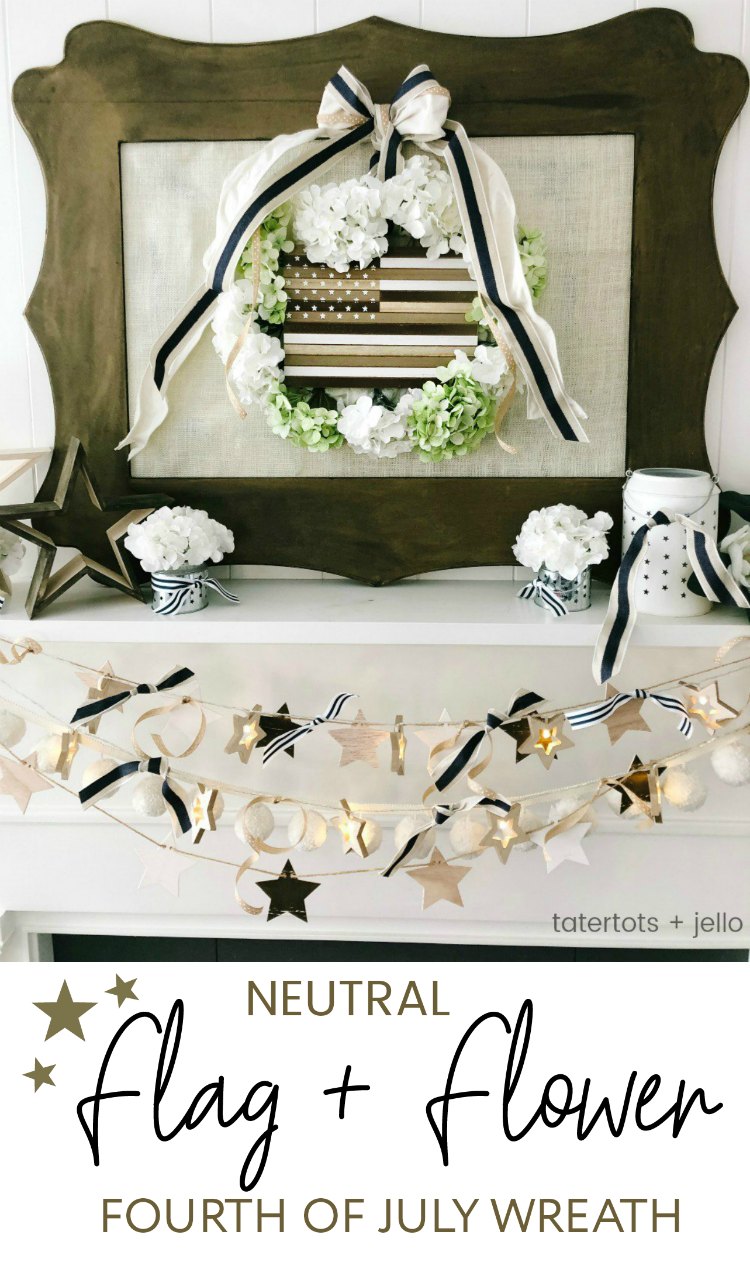 Be sure to check out all of these Fourth of July ideas: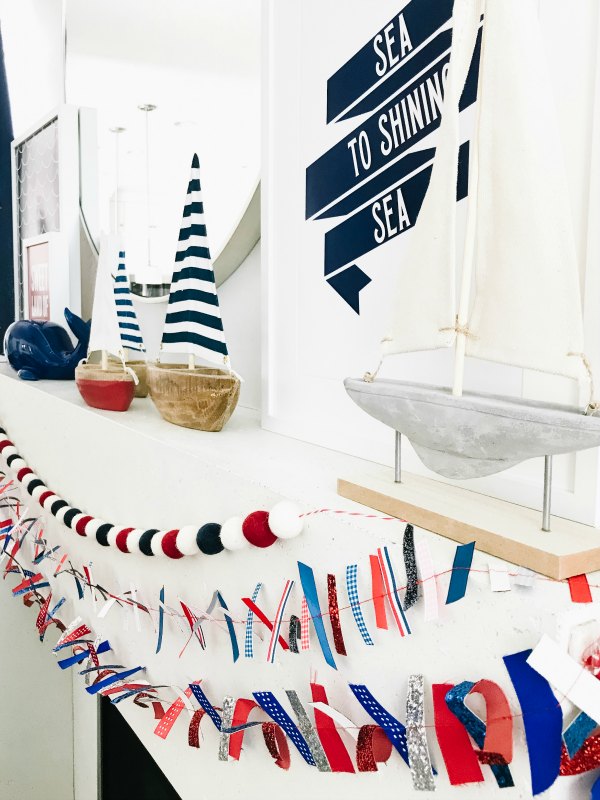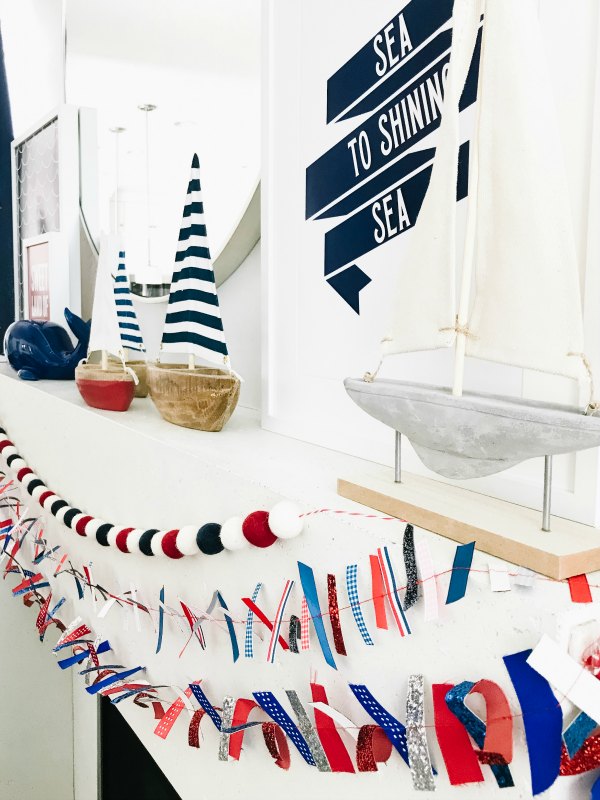 Tauni @Tauni Everett created a fun nautical fireplace and she is sharing how to make this colorful ribbon garland. So cute!
My sister Ashley @Modern Glam Home always has the cutest porch. I love her patriotic porch with the cutest wreath. Adorable!
Janine @Happy Happy Nester is sharing this paper gingham star garland. I love the way it looks with her red door. So pretty!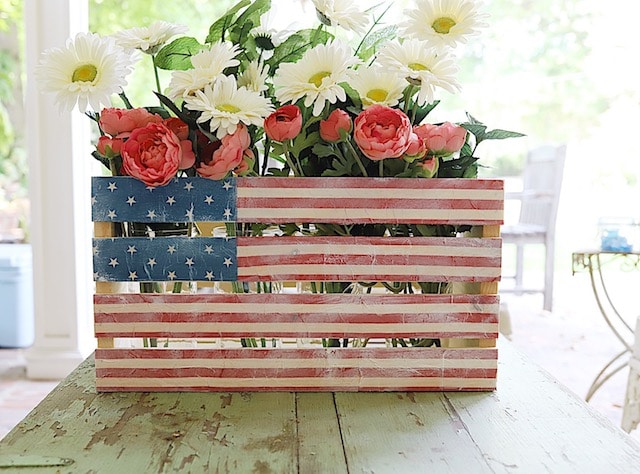 And Leslie at @My 100 Year Old Home decoupaged napkins to make this adorable Fourth of July crate. Love!
So much Fourth of July Inspiration!!
I love it!
Are you working on any patriotic projects?
xoxo