We are on our way back from our family trip. It's been so fun!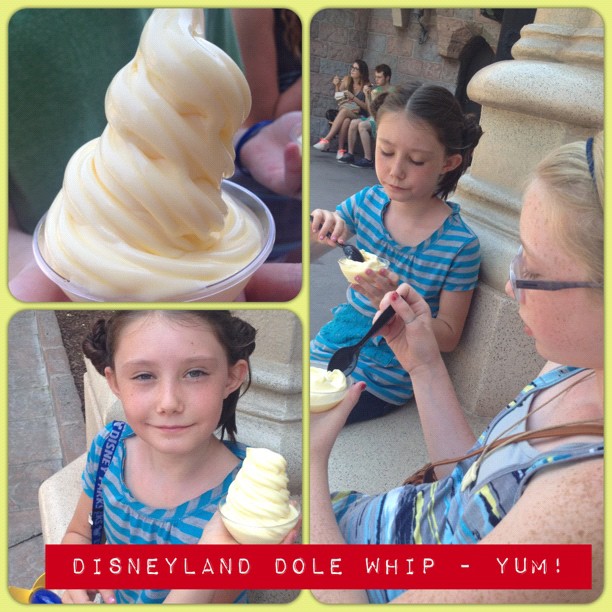 I stopped in World Market the other day and found some really fun things.
They have really awesome furniture and cool organizational items. I thought I would share them with you!


I love the portable islands at World Market. And I love that a couple of them are on wheels. So you can wheel them out of the way if you need the space.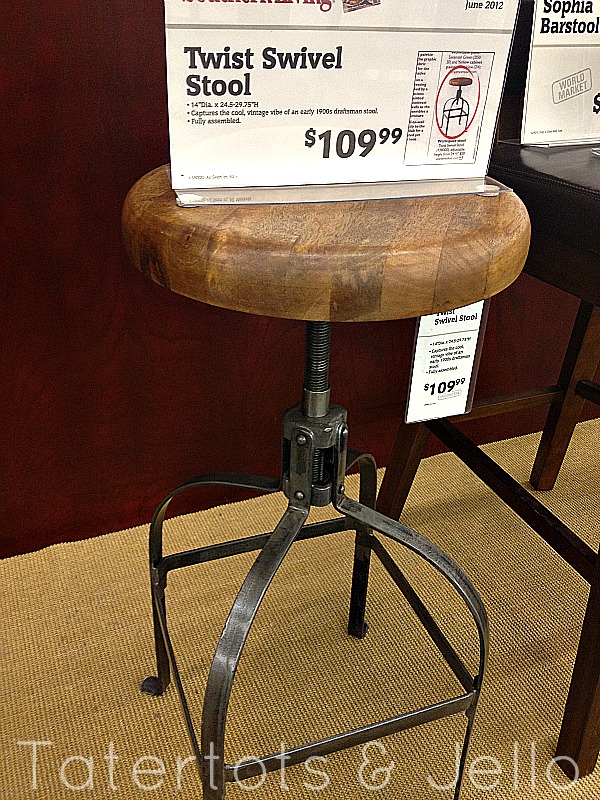 And I love these bar stools — you can twist them up or down to adjust the height.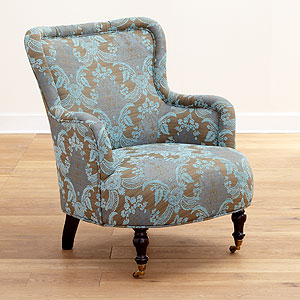 This reading chair is so pretty. I love the colors and the little wheels in the front.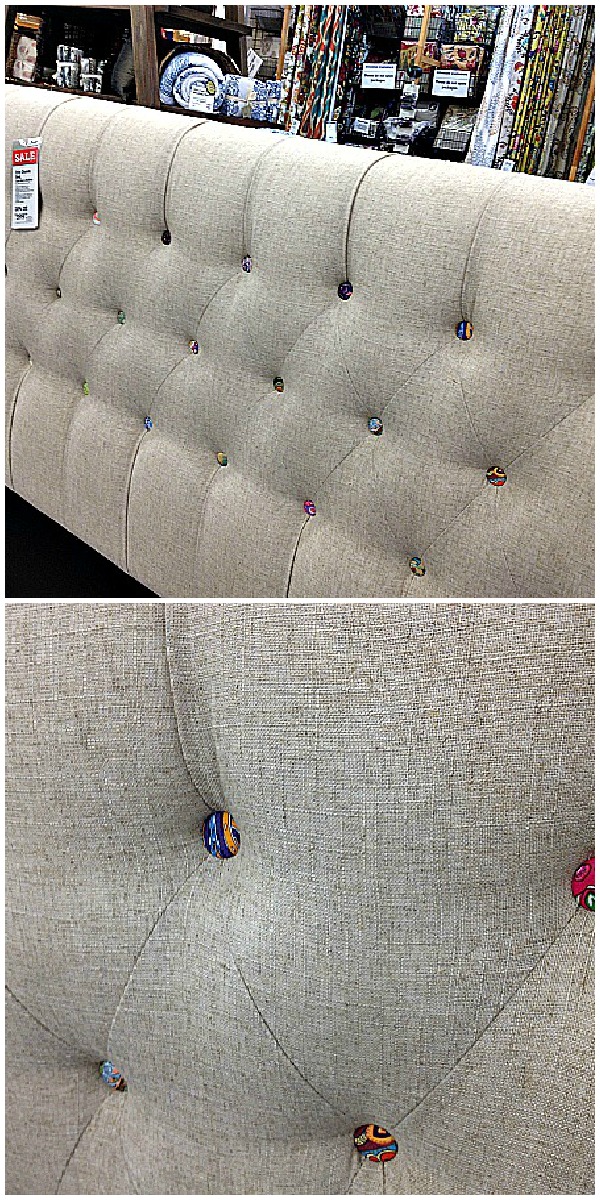 This tufted headboard is so pretty. My favorite part is the colorful buttons — each one is a different fabric print. It gives the piece personality and playfulness.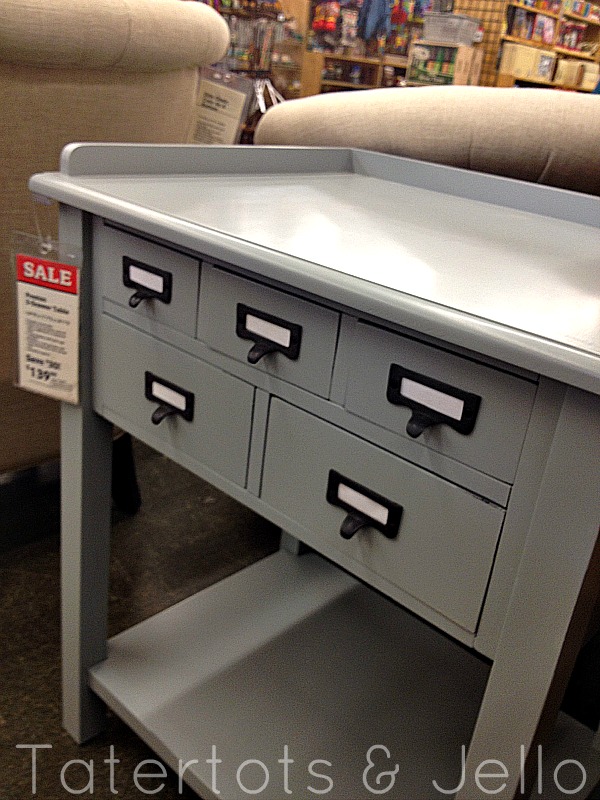 I adore the grey color of this side table and it kind of reminds me of the old-fashioned library file cards.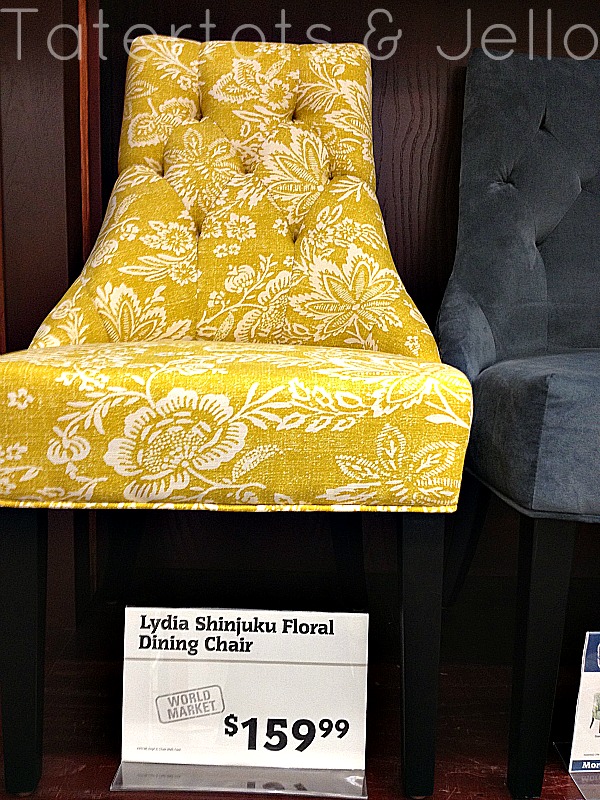 How beautiful are these upholstered chairs? The yellow is so vibrant and colorful!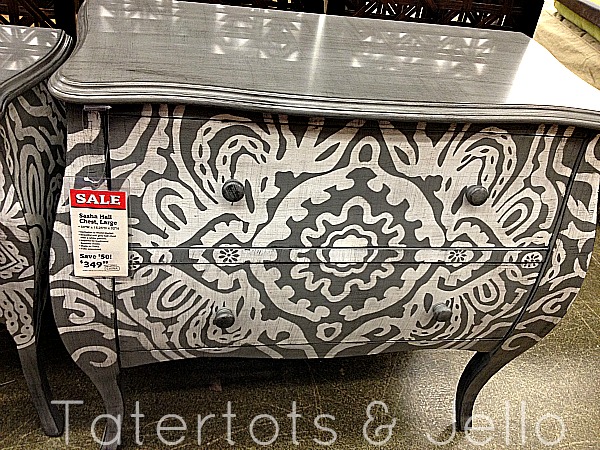 These dressers are pretty. The front looks like it was stenciled. I think they would make amazing night stands. Or even a showpiece in an entryway.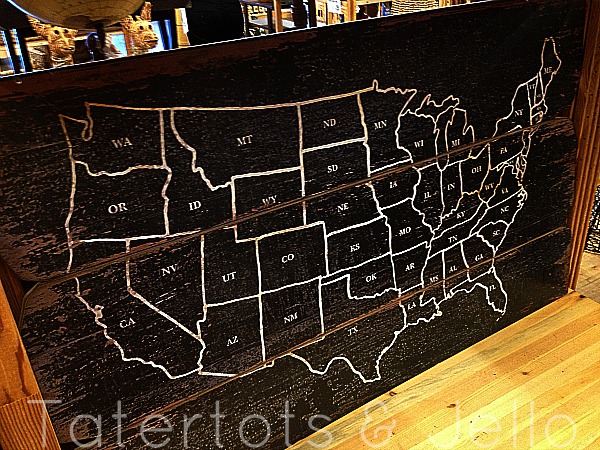 I think this chalkboard map is a great idea. You can use chalkboard markers to map out place you have been, or trips you want to take. It would make a great addition to a playroom or home school room.
Another fun chalkboard thing I found — these stick chalkboard labels. The would be awesome on those clear jars in a pantry. And I love the shapes of the labels too.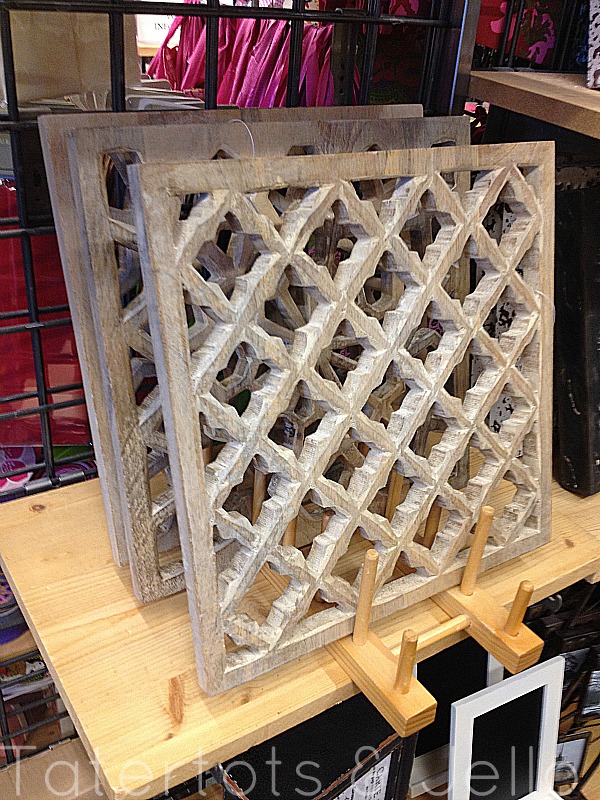 I also fell in love with these carved tiles. There are many different patterns. The would be so striking grouped together on a wall.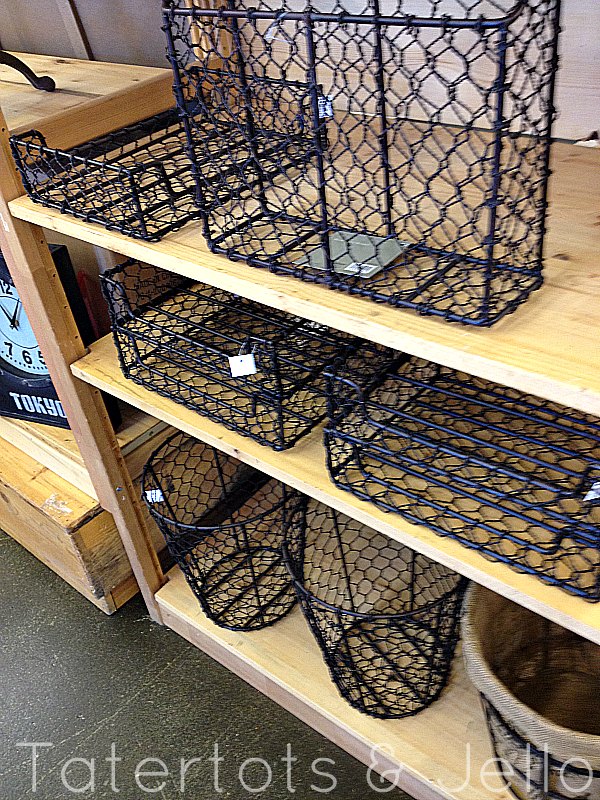 And there are some great items for organization. These chicken wire containers would be good for all kinds of home organizing.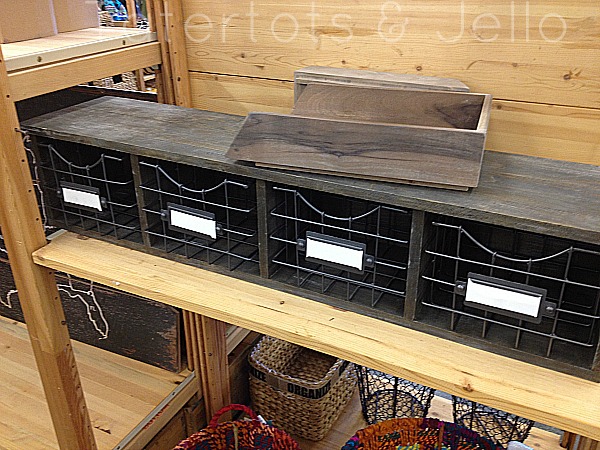 These metal files would be so cool in a mudroom, labeled with each person's name.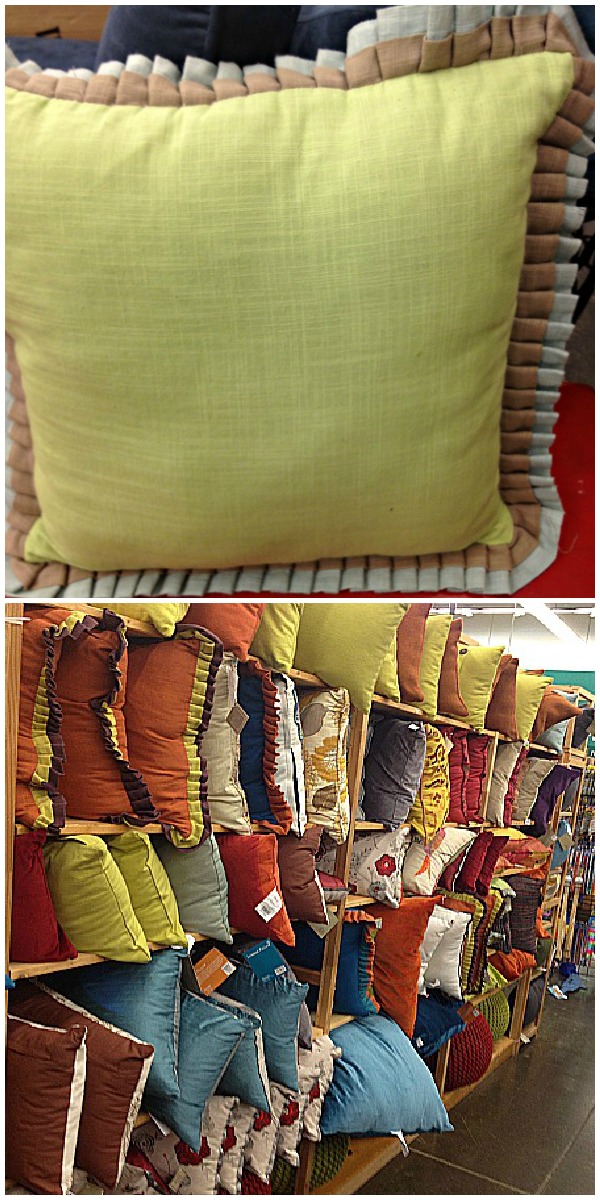 And the pillows – oh my. There are so many in all kind of colors. So fun!
So there you go — some of my favorite things this week!!
I am so excited to get back home and get to work on some new projects.
This week I will be working on:
I'm trying to finish up my Guest Bathroom,
some Halloween Projects and
a BIG project that I haven't blogged about yet, but I will soon!
What are YOU up to this week?
I would love to know!
xxo

PS — I am not being compensated for this post. I just really loved the things I saw in World Market the other day.