I received bedding from Crane & Canopy for my Master Bedroom Makeover. I only work with brands I love.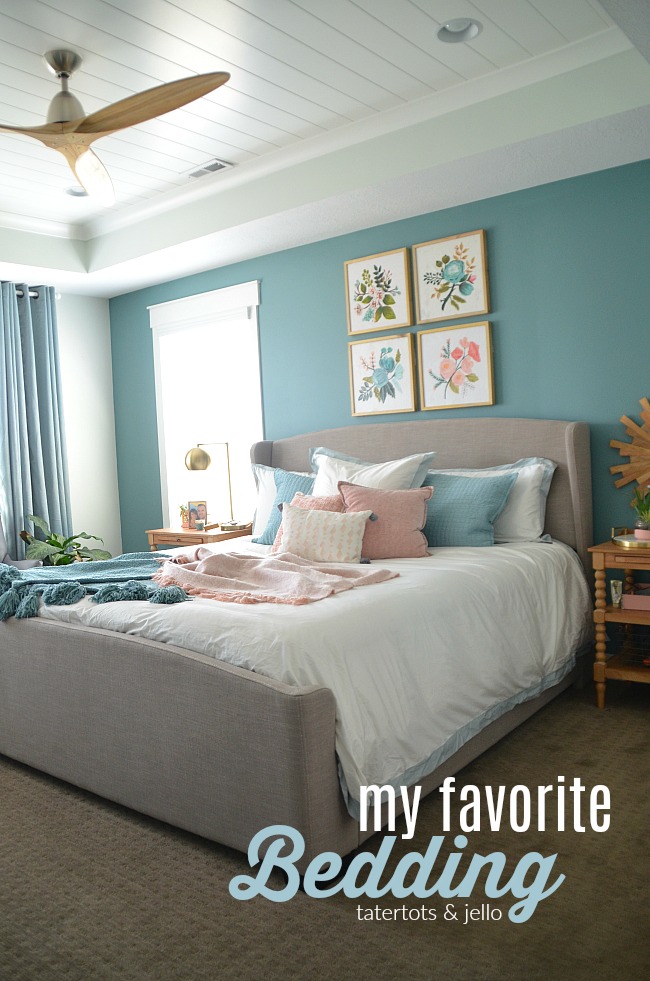 My Favorite Luxury Bedding at Affordable Prices
I had so many readers ask me about my bedding from our new Master Bedroom makeover. I thought I would share my secret – Crane & Canopy. I love finding companies I love and developing long-term relationships with them! I discovered Crane & Canopy many years ago.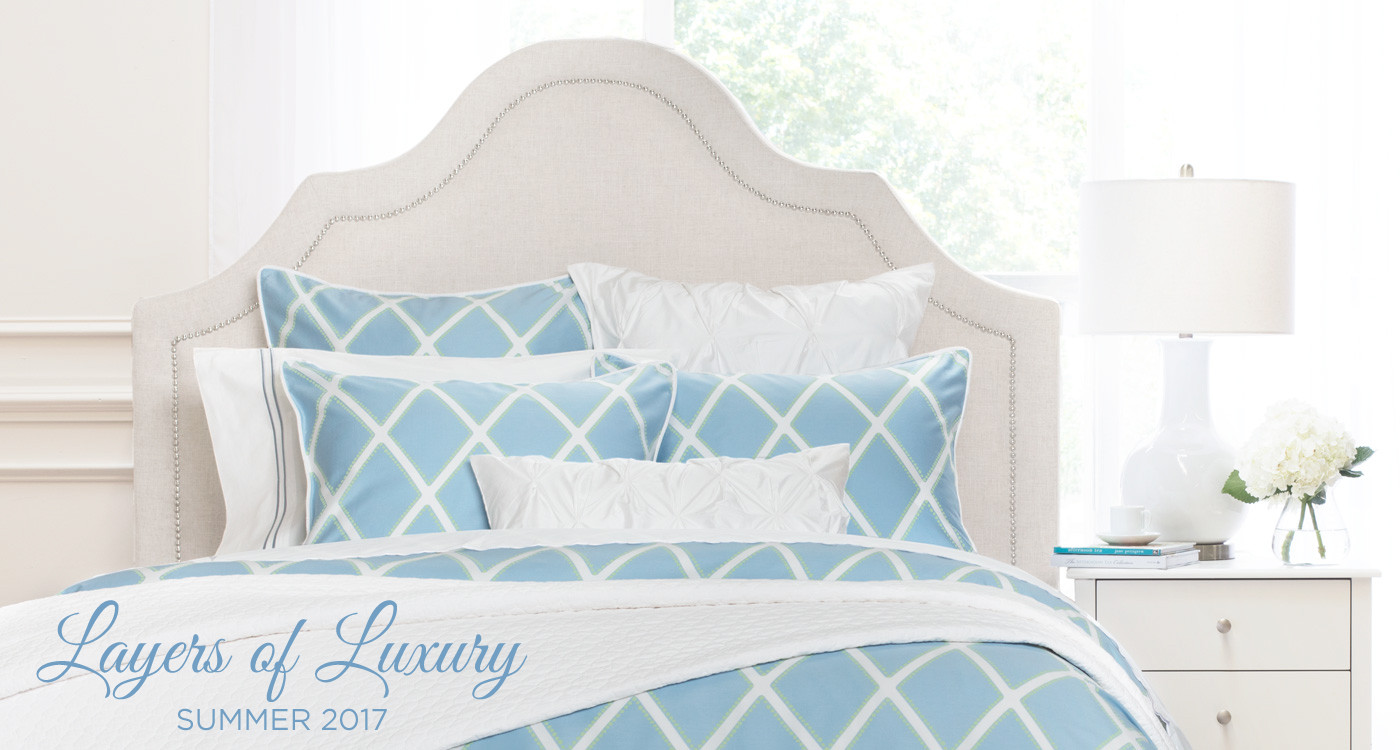 I ordered sheets from them and fell in love with the quality of their bedding. Crane & Canopy is a fabulous online bedding company that delivers high quality, designer bedding and duvet covers starting at $89.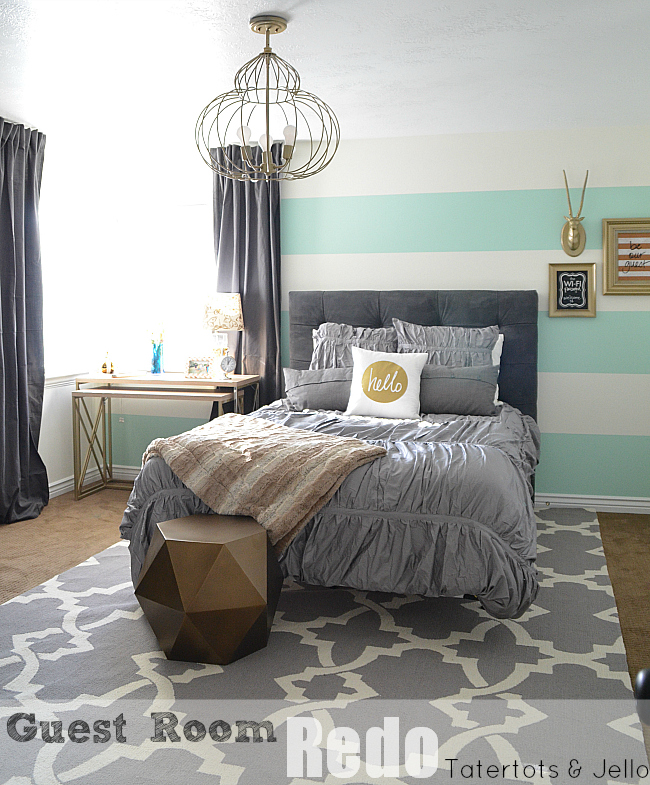 I used Crane & Canopy Bedding for my Guest Room Makeover many years ago. And I loved the Mirabel Gray Duvet so much in that room that I ordered one for my Master Bedroom at the cottage!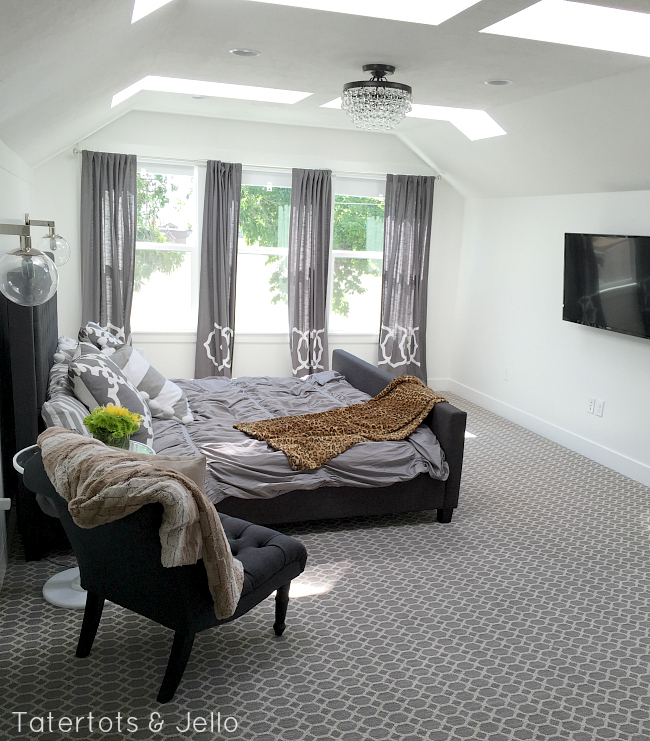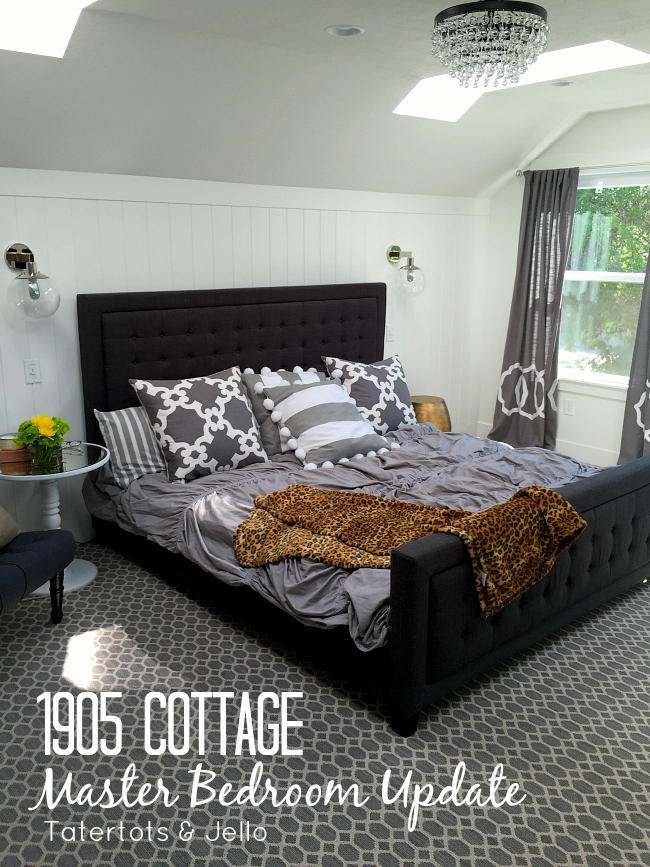 After we moved into our new home and I started working on our Master Bedroom there was no question that I would use Crane & Canopy again! This time I wanted to create a luxury hotel feeling. I loved the idea that our master bedroom would be a restful retreat, a peaceful space. There were so many options to choose from on the Crane & Canopy site: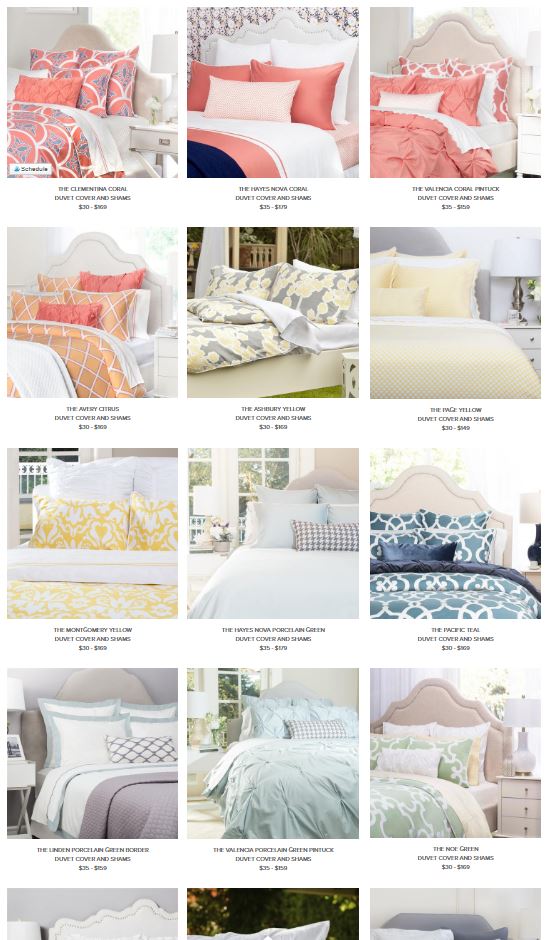 It was a hard choice because Crane & Canopy also has beautiful quilts and blankets.

Plus pillows! I have a slight pillow obsession LOL! It was hard to decide.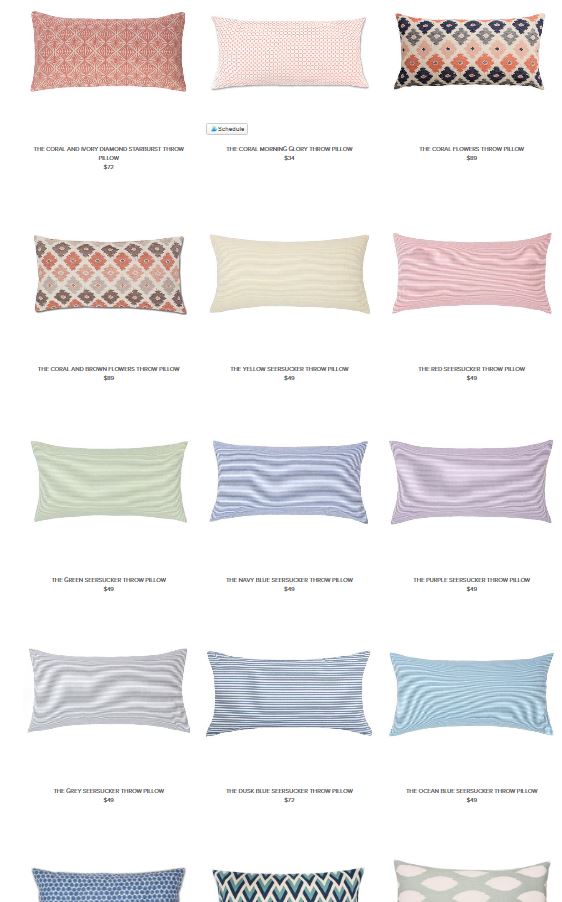 My Favorite Luxury Bedding at Affordable Prices
I finally decided on the Linden Porcelain Green Border duvet and shams. I loved how crisp and clean they looked and the light green was perfect with the greens and blues I used in our new room! The duvet and shams are 100% cotton, SO soft and I love that the duvet has an invisible zipper closure. Crane & Canopy duvets also have interior ties inside the comforter which keep your duvet insert in place.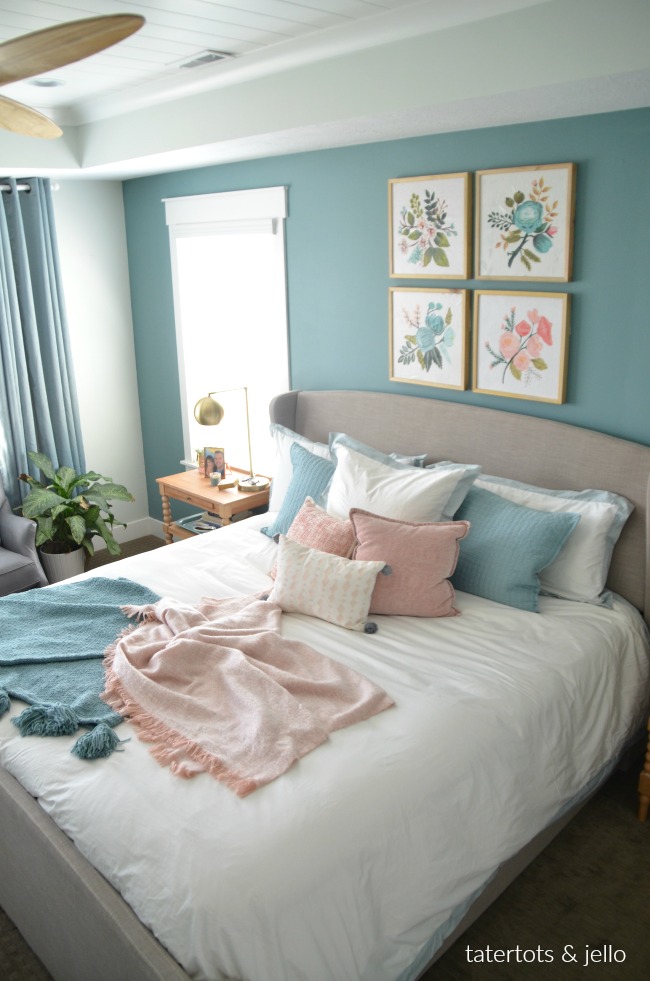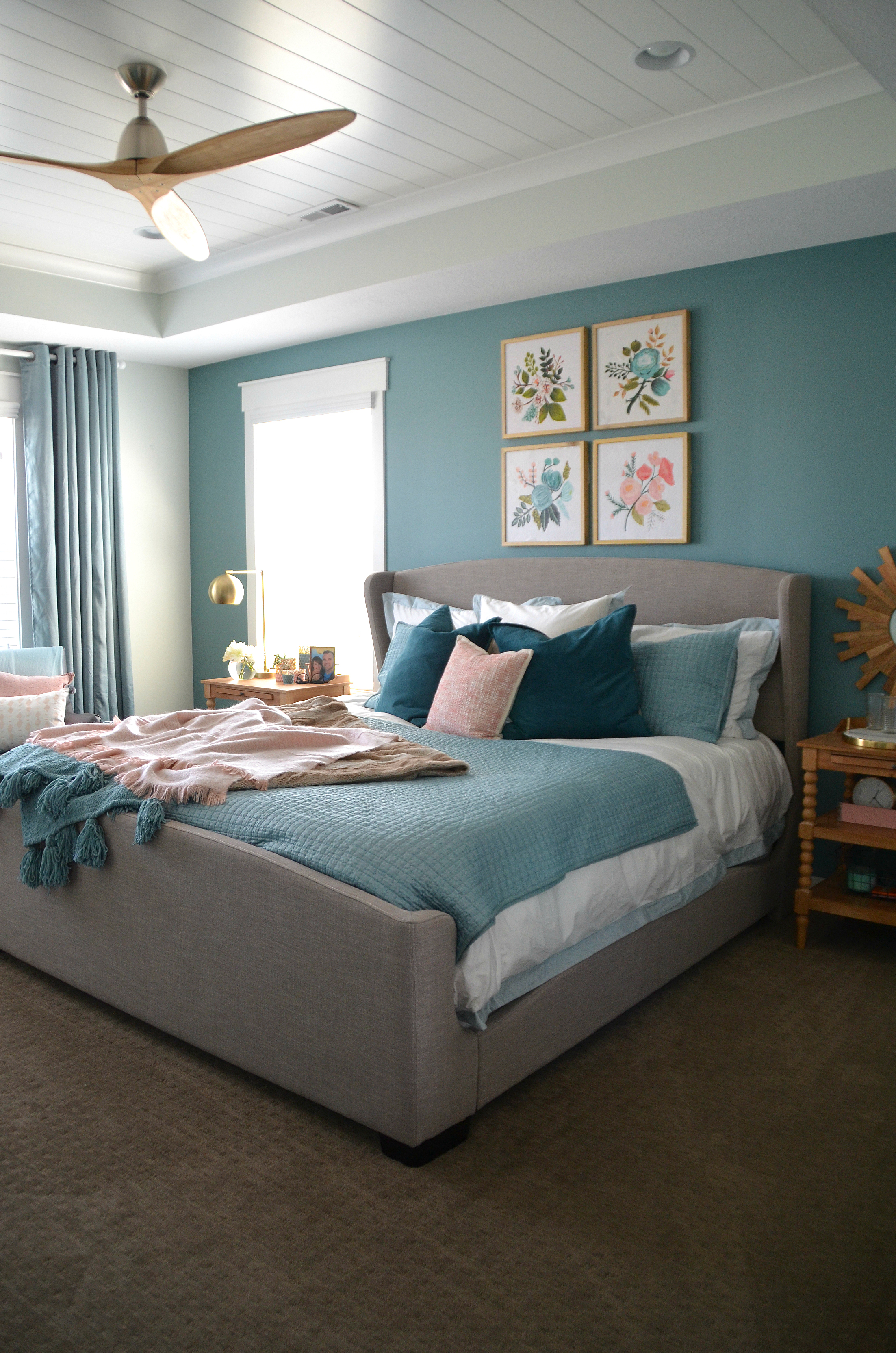 I love the king-size shams. The larger size fits the bed perfectly and looks so nice.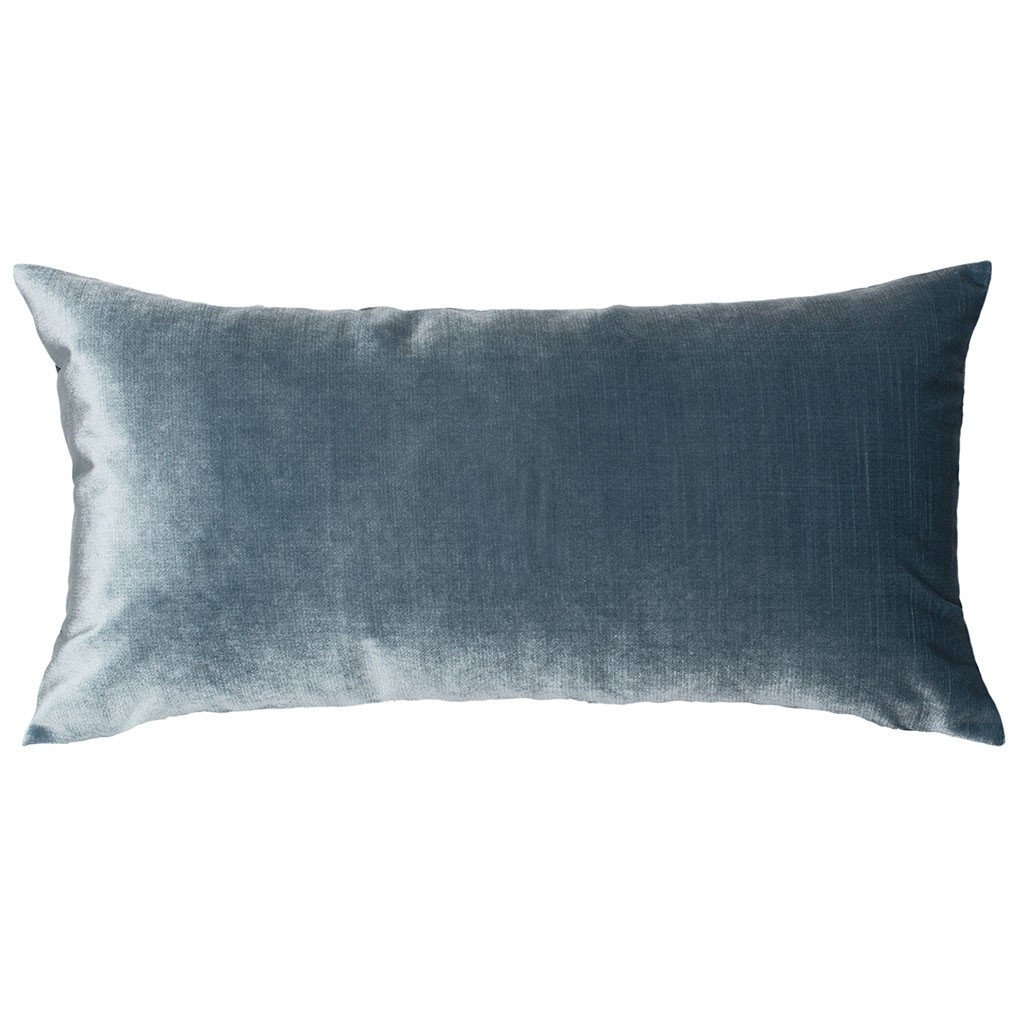 I am slightly obsessed with their Marine Teal Velvet Throw Pillow. I would have ordered it but it was out of stock – darn. I put it on my birthday list though. Maybe a certain sweet man of mine will get it for me (hint) 😉
Here are a few more pictures of my new room.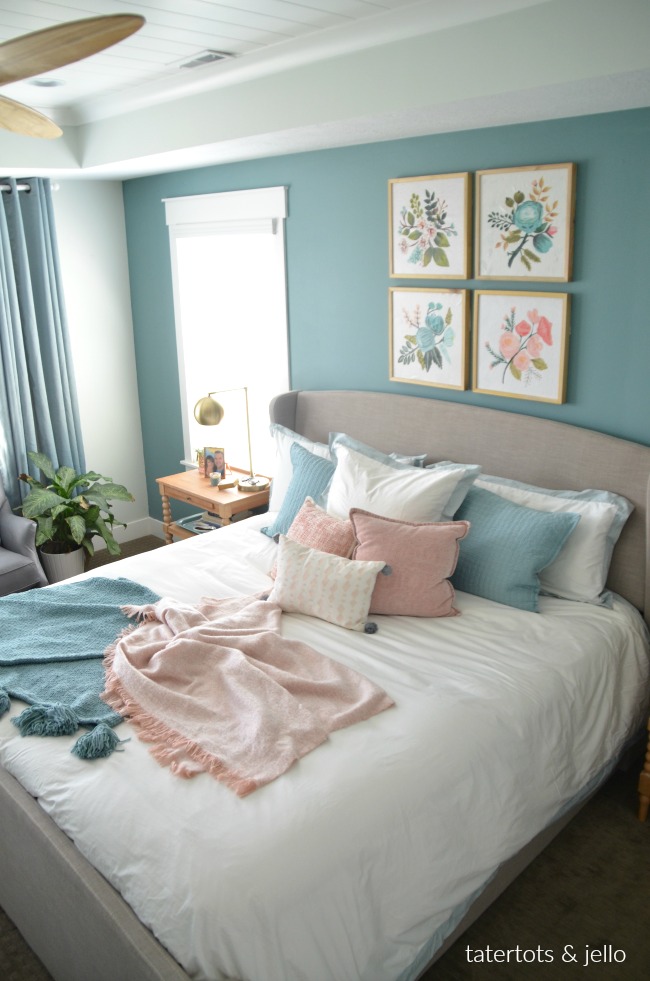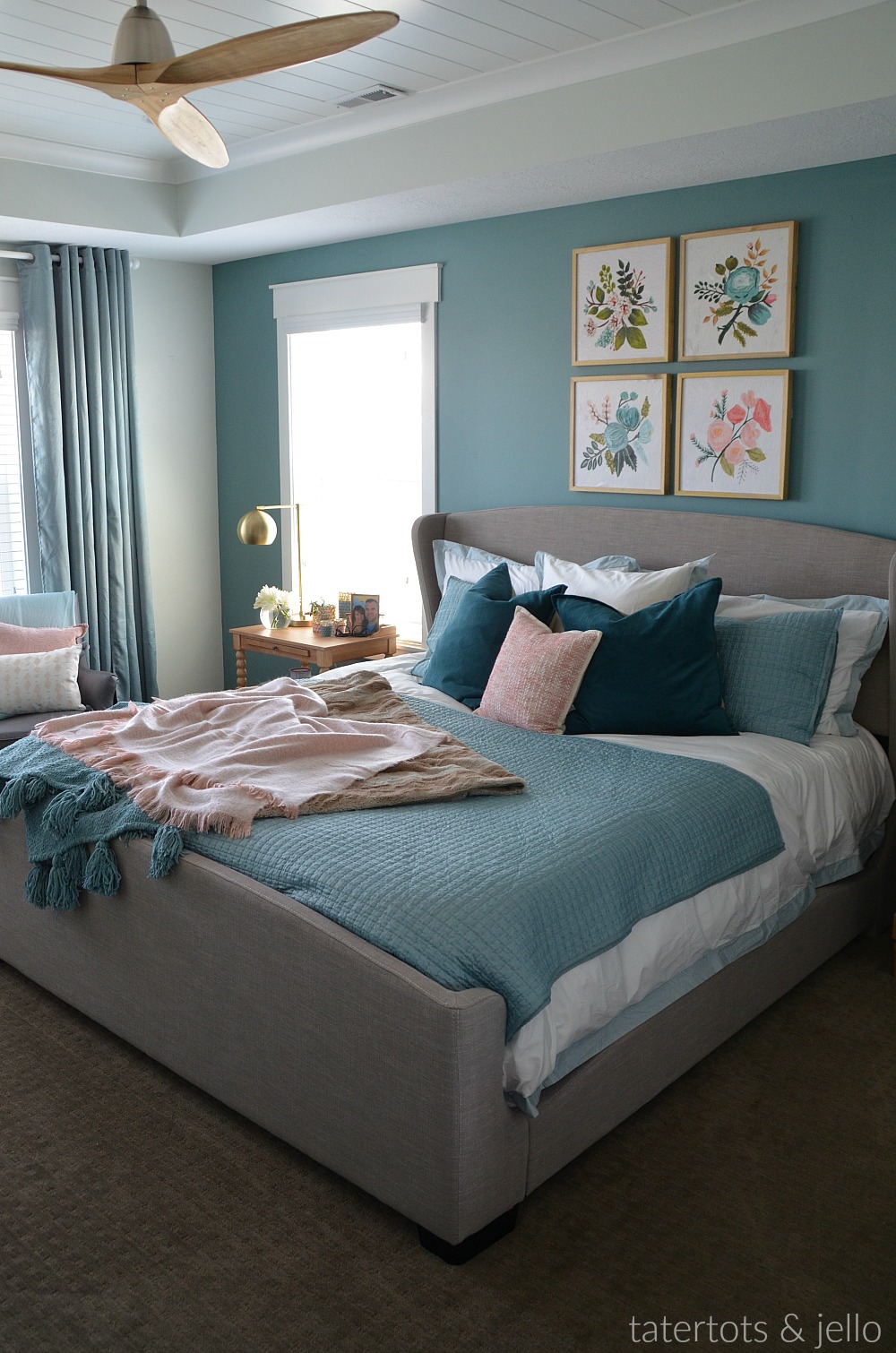 You can see the whole Room Reveal here – How to Create an Upscale Master Bedroom!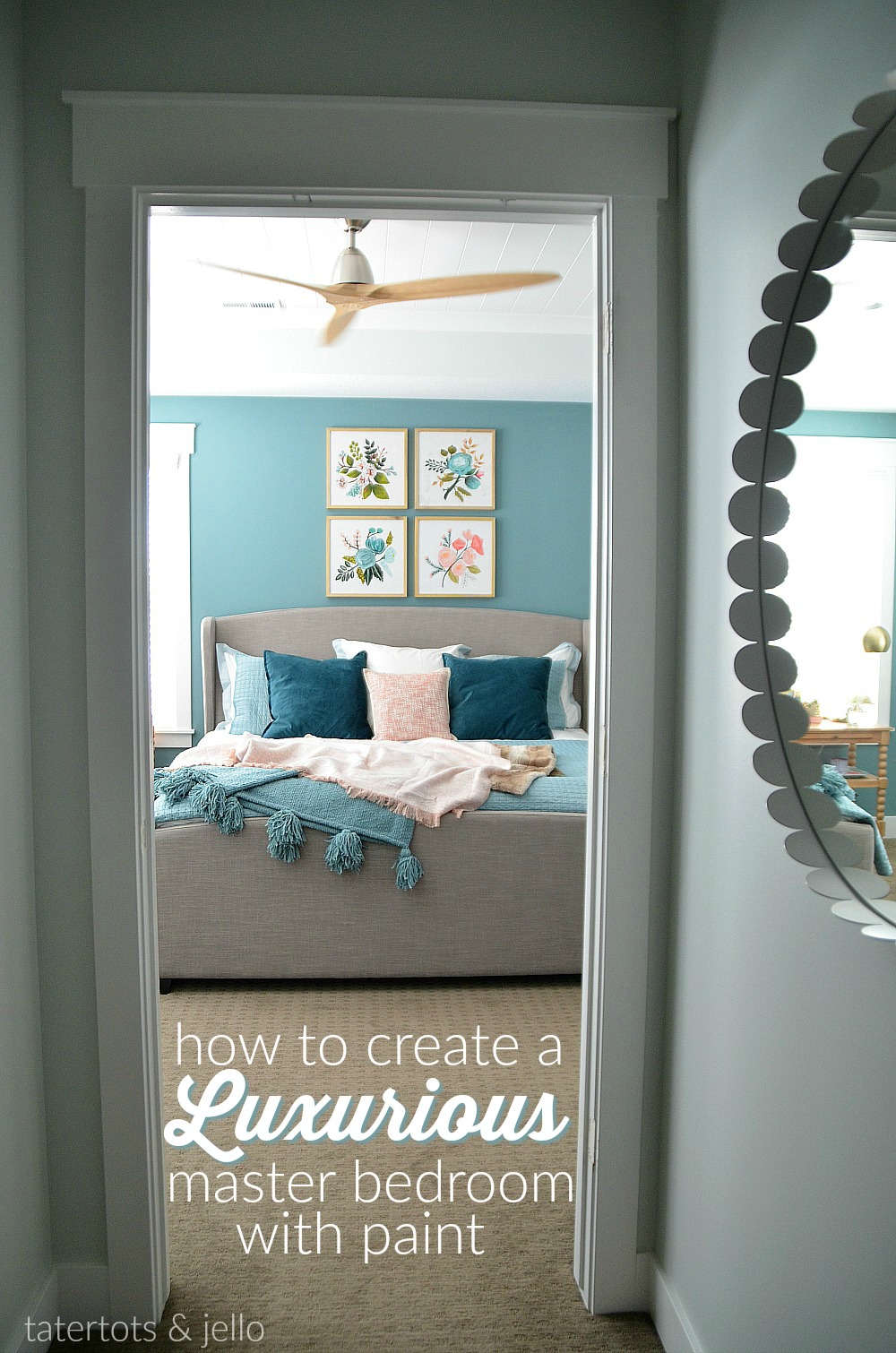 Be sure to put Crane & Canopy on your radar from a go-to place for luxury, affordable bedding, bath linens and home decor!
You can follow Crane & Canopy on their social channels for beautiful ideas!
Have a BEAUTIFUL Day!
xoxo