Hi All! I'm Taryn from Design, Dining and Diapers, a place where I share DIY home decor, seasonal crafts, recipes and much more. It's always a pleasure to be posting at TT&J!
Last week, I revealed some big updates to our master bedroom. I wanted to tone down the glam and give it a more modern farmhouse look to go with the rest of my home. As usual, I'm always trying to repurpose what I have so instead of getting new bedside lamps I recycled them. Today, I'm sharing some tips and tricks on how I gave these Pharmacy Style IKEA Lamps Faux Antique Finish in just three steps!
I love the look of the Antique Pharmacy Lamps but they can often come with a high price tag. I found these lamps at IKEA for just $29.99 each (sorry, these exact lamps are no longer available!).
Now, ready for the easiest tutorial on how to get a Faux Antiqued look?
Supply List:
– Gold Metallic Spray Paint
– Black Flat Spray Paint
– 120 Grit Sand Paper
– Painter's Tape
Step 1: Tape off the cord and give the lamp a coat of Valspar Gold Metallic Paint.
Note: Normally when spray painting metal, I would use a spray primer first to help the adhesion. But in this case I didn't use a primer because I was going to distress it anyway.
Step 2: After allowing it to dry, spray a coat of Valspar Black Flat spray paint.
Step 3: Using 120 grit sand paper, gently rub the surface to remove some of the paint. To give it a natural look I focused on the edges and areas that would have the most use.
And that's it! It's amazing what a little paint can do. The new look is perfect for our new bedroom.
You can also find the tutorial for the nightstand top here and more on our master bedroom here.
Thank's for having me over today, Jen!
Taryn
**********
Thanks Taryn! They turned out amazing. I love a good IKEA hack, and this one looks perfect in her space, don't you think? Taryn has such awesome ideas on her blog. Here are a few things she's been up to lately that I love: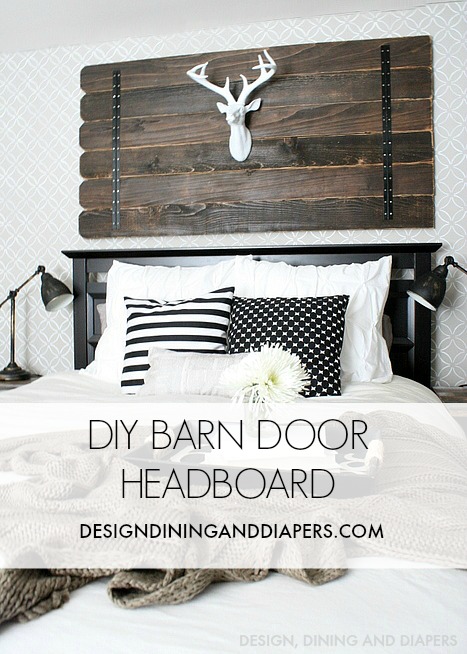 I just love this piece she made for her bedroom too! This DIY Barn Door Headboard is so amazing!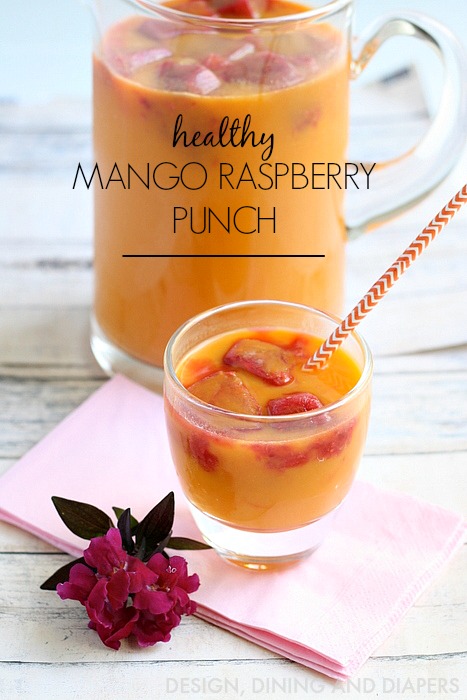 This Healthy Mango Raspberry Punch looks so refreshing doesn't it? It would be so fun to serve at summer parties too!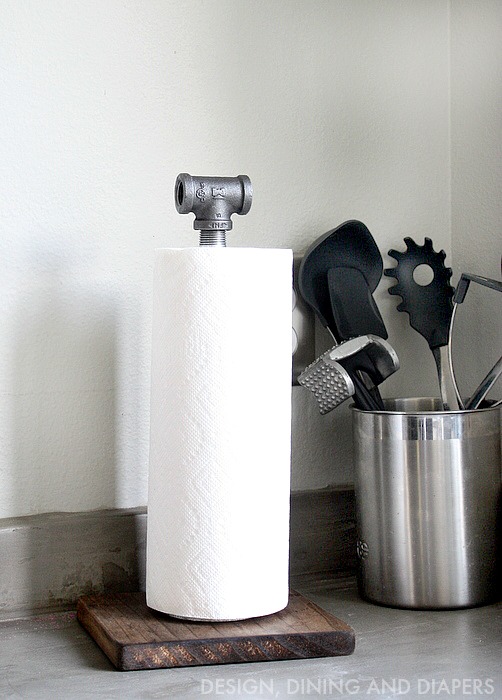 And this DIY Industrial Paper Towel Holder is so unique. It goes so great with all of Taryn's amazing projects! I love her style.
Visit Design, Dining, and Diapers
and




xoxo