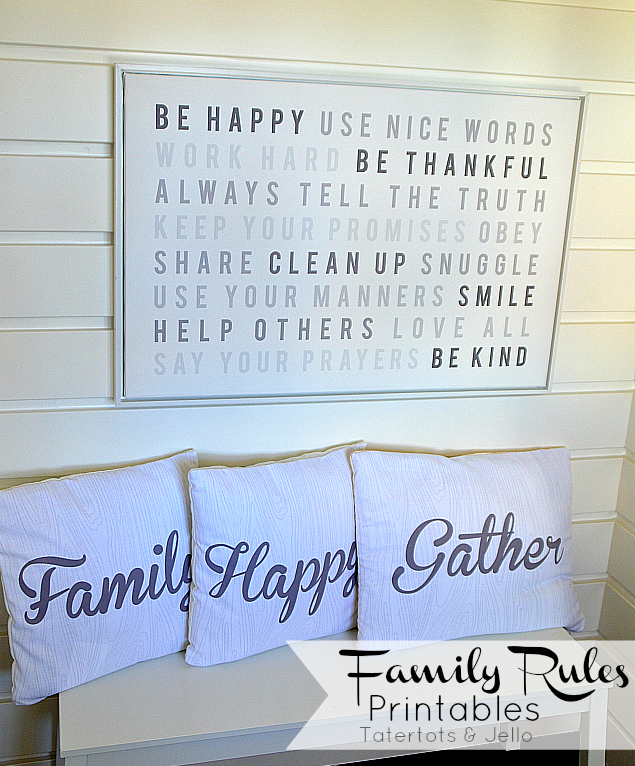 I've been blogging for about 7 years. I have enjoyed every single minute of it. And things have changed so much over that time period. I know my style has changed over the years. (And thanks to Shutterfly for sponsoring this post, too!)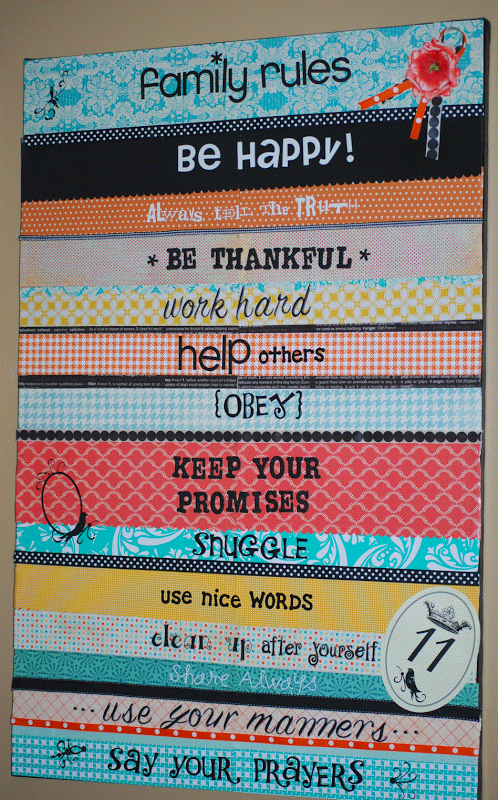 One of my very favorite projects so many years ago was my Family Rules Canvas. This was years before craft cutting machines that made lettering so easy. I used scrapbook paper, stick on letters and mod podge and I loved it. Fast-forward a few years and my style and thinking has changed. Now I am all about white, clean and stream-lined design. But I still believe in those same values. So I thought it might be fun to take that concept and make a new version with Shutterfly. I am in love with their wood-framed canvases.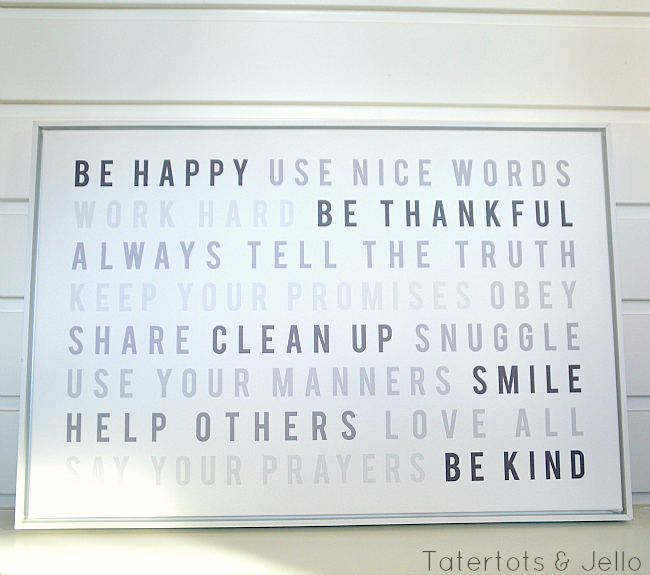 I don't know if you saw, but I am adding onto the #1905cottage and we will be moving in there to live. I plan on hanging this canvas in our dining room.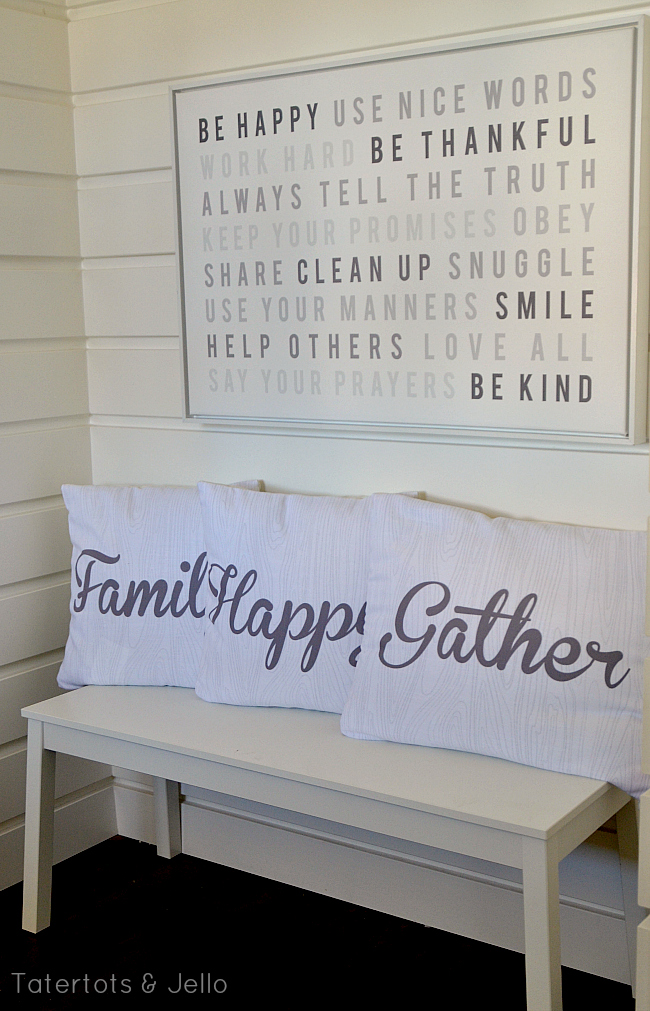 I know everyone's family values are different, but if you want to make a canvas with these sentiments, I have created some free printables for you. Just load them into the Shutterfly site and you can have one at your house in NO time. PLUS, I have a $200 Shutterfly giveaway going on. Enter and you can win credit to make anything your heart desires on the Shutterfly site. SO fun!!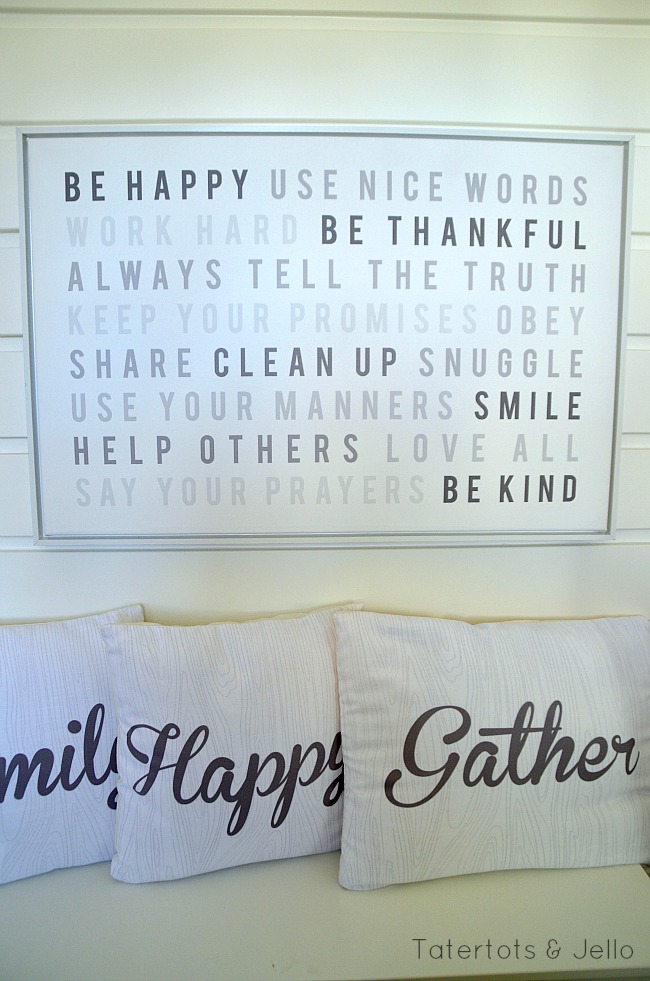 And here are the printables!
If you're going to print this on a canvas at Shutterfly, choose the 24×36 canvas. The printable image is sized to account for the margins around the edges of the canvas. Upload the giant JPG file (below) and then choose the 24 x 36 inch canvas, framed or unframed. (As always, these printables are for personal use only.)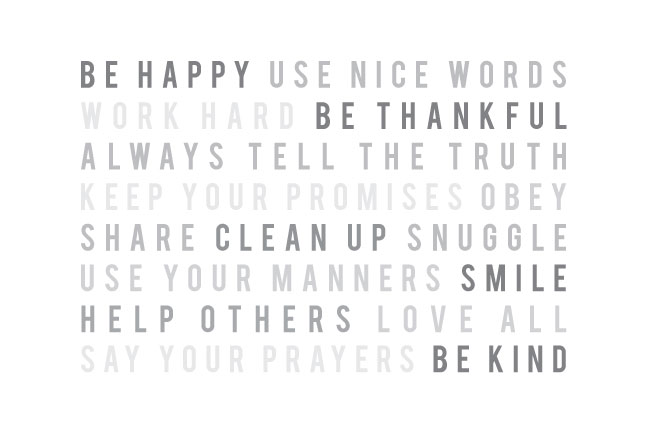 To download the HUGE JPG file for printing at Shutterfly, right-click this link or the image above and choose "Save Link As."
Bonus printable:
Like the design but don't have a big space to put it in? I made you the same design sized for an 8 x 10 frame! Just right-click this link and choose "save link as" to download the printable PDF. As always, it's for personal use only.
* * * * *
Did you see the Christmas version of this canvas I shared last week?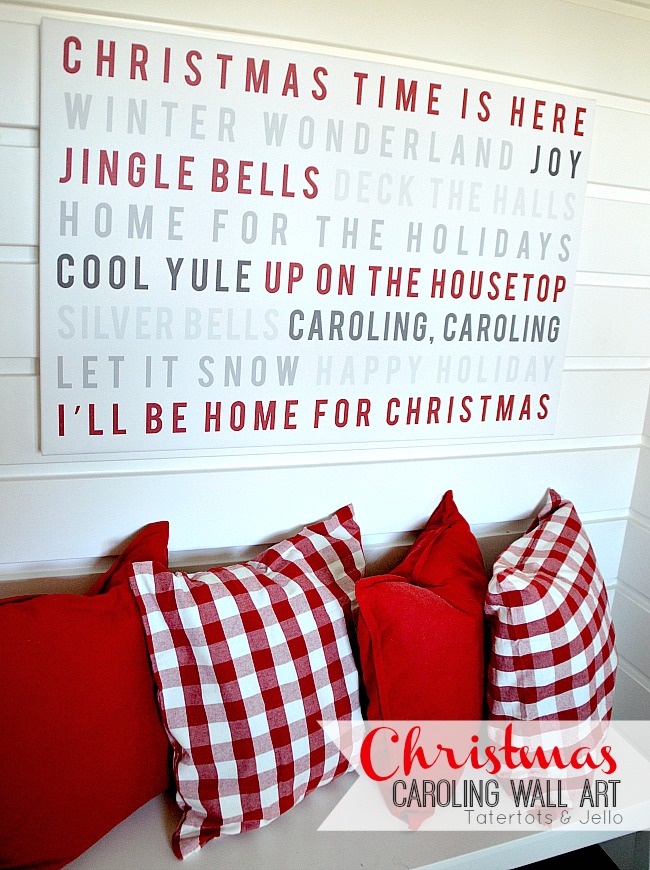 Check out the Christmas Carol Wall Art (and free printable!) here.
* * * * *
Don't miss your chance to enter to win a $200 credit to Shutterfly. YAY!
Here's how to enter:
* * * * *
You will love Shutterfly's Home Decor Items!
Shutterfly on Pinterest (Be sure to follow them on Pinterest – awesome ideas here!)
Shutterfly Home Decor on the Web
Shutterfly on Twitter (@shutterfly)
Have a Creative Day!!
xoxo
This is a sponsored post on behalf of Shutterfly and as part of the Mom it Forward Blogger Network. I love Shutterfly and am excited to be a Shutterfly blog ambassador. See my disclosures.