I am having such a fun time as a Shutterfly ambassador. This month we were given the theme of creating a nursery.
I immediately thought of my friend and neighbor whose family has gone through a powerful experience over the past months — and how perfect this theme would be for her and her daughter.
I asked my neighbor to share her experience. Here it is, in her words: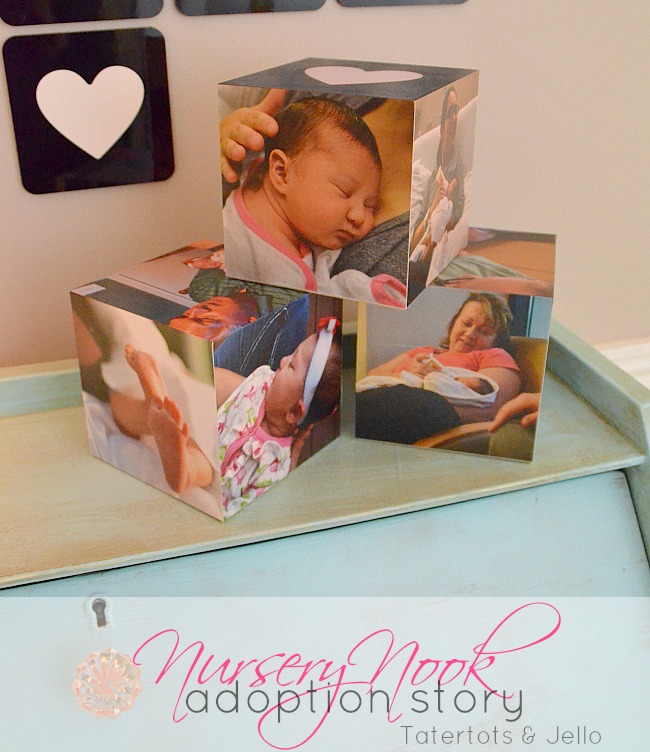 It is true that often our biggest fears turn out to be are greatest blessings.

Twelve years ago we opened our home to a darling but scared 7 year old and called her daughter. Her early years were filled with turmoil and insecurity. She lacked trust and feared that to love and be loved only creates more heartache. Tirelessly we worked to show her how much we loved and longed for her to have a sense of belonging to our family. We soon realized that was a journey that only she could make. Her journey took her far from us shortly after her 18th birthday. Six months later she called with a mother's biggest fear for her daughter – she was destitute and pregnant. We brought her home and a real journey of heart began. Through the selfless decision of our daughter to place her own daughter for adoption; my first grandchild, she found herself and where she belongs forever.

My daughter allowed me to be her coach, confidante, nutritionist, support, nag… at last, her mother. We roomed together in the hospital after she gave birth. The following is an excerpt from my journal on our last night in the hospital. It sums up my reflective feelings best.

"Tonight, though exhausted my daughter and I love, kiss, feed, change, cuddle and watch little Grace. Tomorrow night we leave her in the arms of her new mommy and daddy. They are anxious, excited, overwhelmed and a tad bit scared. Once again I find myself doing a very hard thing and knowing without doubt it is right. With hearts breaking there is peace and such a sweet feeling to know and recognize God's hand in this amazing process. We are grateful for the new openness adoption has. We're excited to watch Grace grow in her new loving family. We embrace them, and they us.
Not too long ago I feared that my daughter viewed me as her temporary mom. This experience has done more for our relationship than any therapy or intervention could have done. I have always known her to be my daughter and longed for her to know the same…prayers and pleadings answered. Understanding has been given, and gratitude expressed.

It has been a treasure to see her nurture Grace. Side by side we've bathed, fed, changed diapers, and laughed and cried. As I watch her with Grace I know she will in the future be able to bond and nurture children of her own when the time is right. Her womanhood has just begun. We can do strong things. I have never been prouder to be her mother. Grace's new mommy is not the only one getting a daughter – I too finally know that my daughter knows she is mine."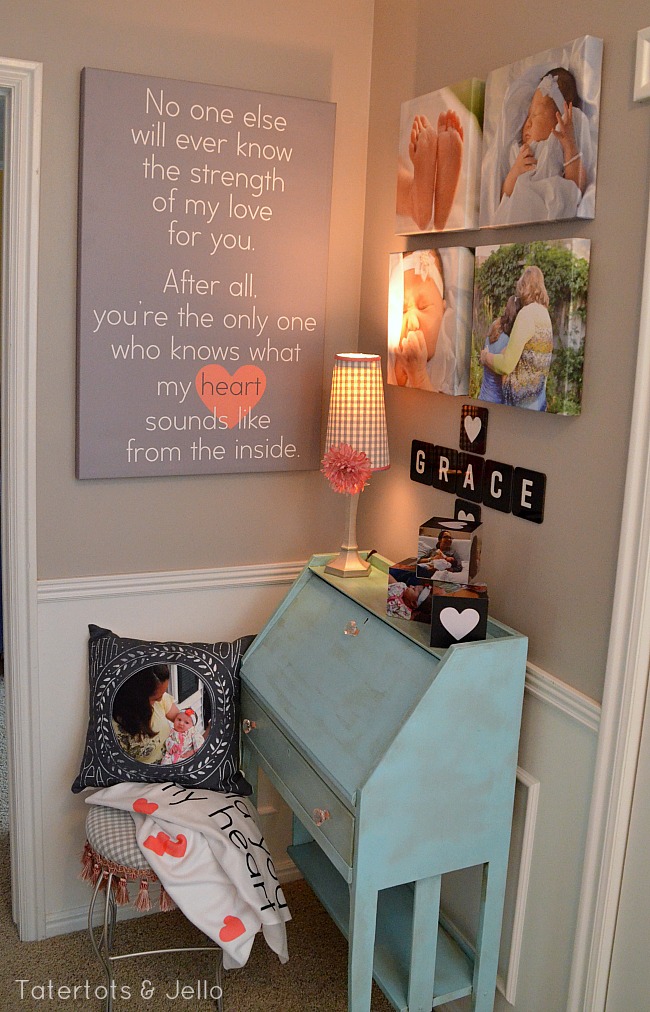 Through this open adoption, my friend and her daughter will know Grace as she grows. They wanted to create a place in their home that celebrates Grace and will help Grace know she has a special place in their home when she comes to visit.
And it was an honor for me to be able to help them create a little nursery nook using Shutterfly.
Here's the space we created: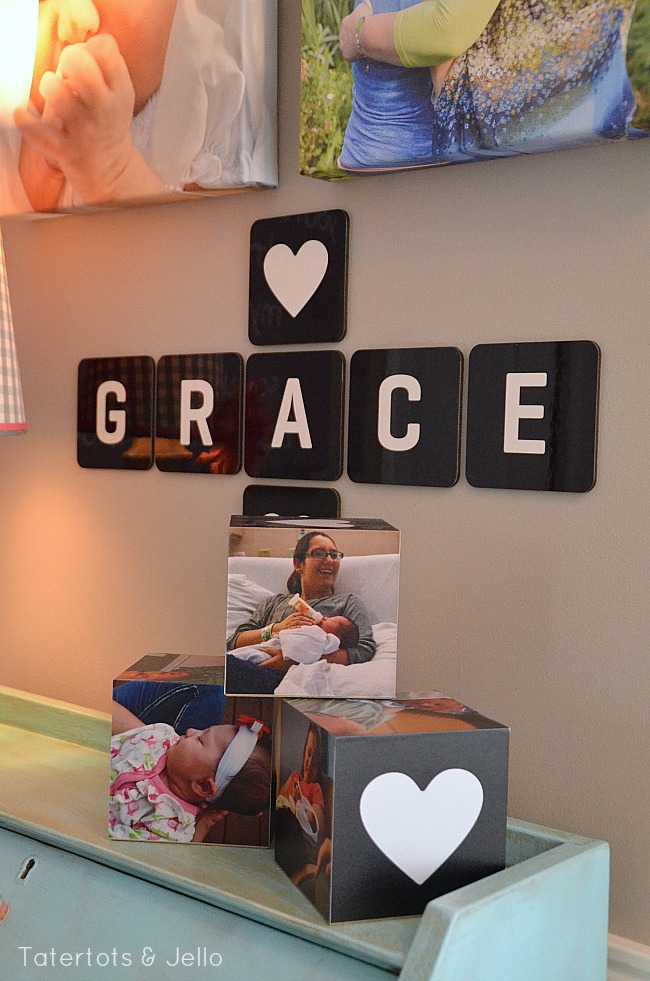 We put the letters of Grace's name on individual coasters, along with hearts. And I've provided the hearts as a free printable below in case you want to use them to create some coasters of your own.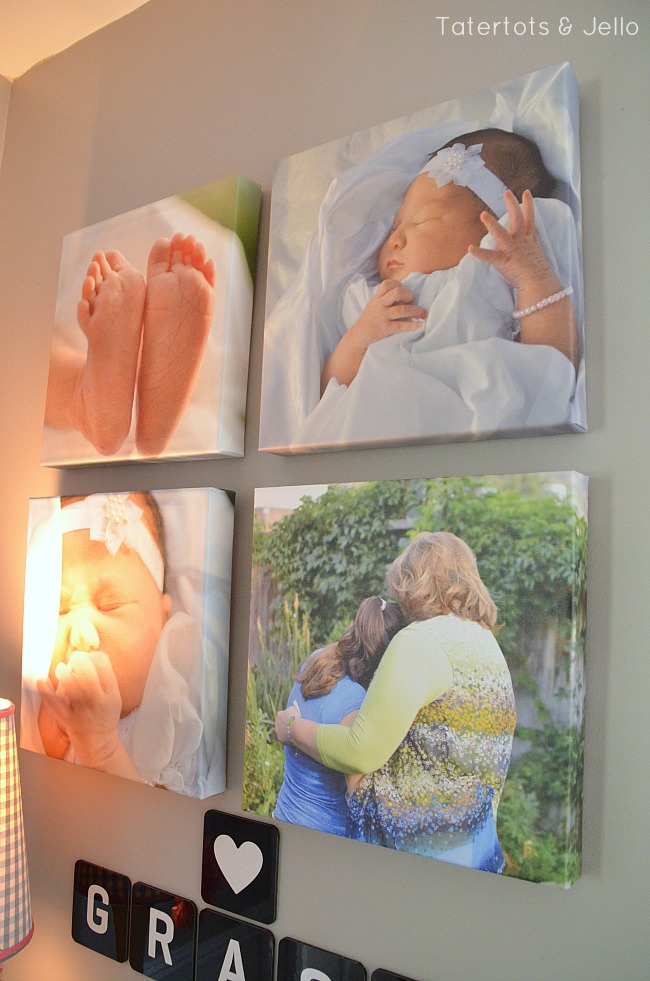 We hung the coasters under four 12×12-inch Shutterfly Canvas Prints.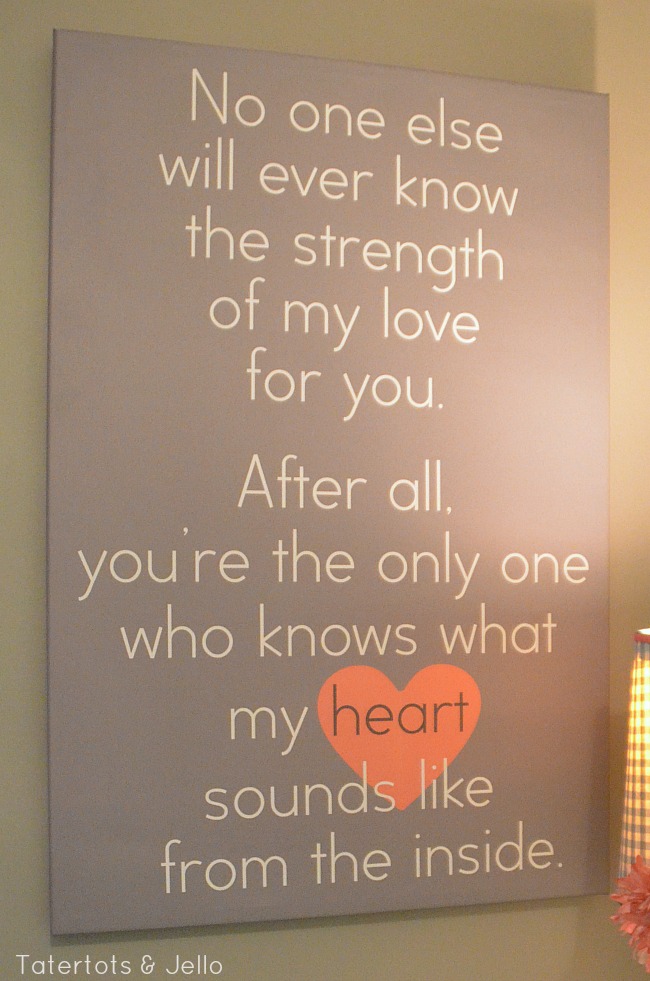 I took a saying that the family loved and created this large Shutterfly (24×36-inch) canvas print which we hung on the other side of the nook. I am sharing this free printable below too.
It was so easy to upload our picture to this chalkboard pillow, too — a cute design from the Shutterfly pillow collection. I think Grace will love using it when she comes to visit.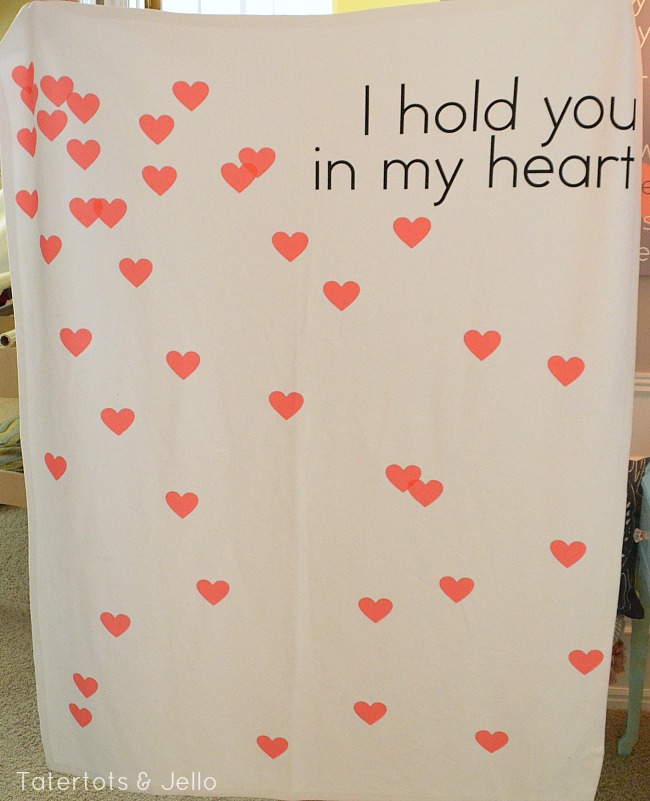 We also designed this Shutterfly fleece blanket with a little saying and confetti hearts. It will be so soft and snuggly for Grace to use. This is also a printable below.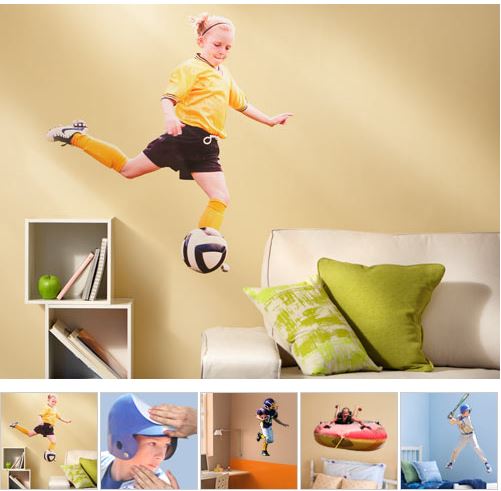 If you're decorating a similar room, you might want to look at Shutterfly's cool wall decals. You can take a photo and have it blown up for your wall.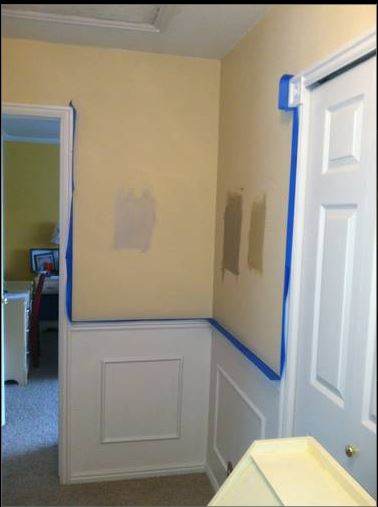 (Here's a shot of the nook before)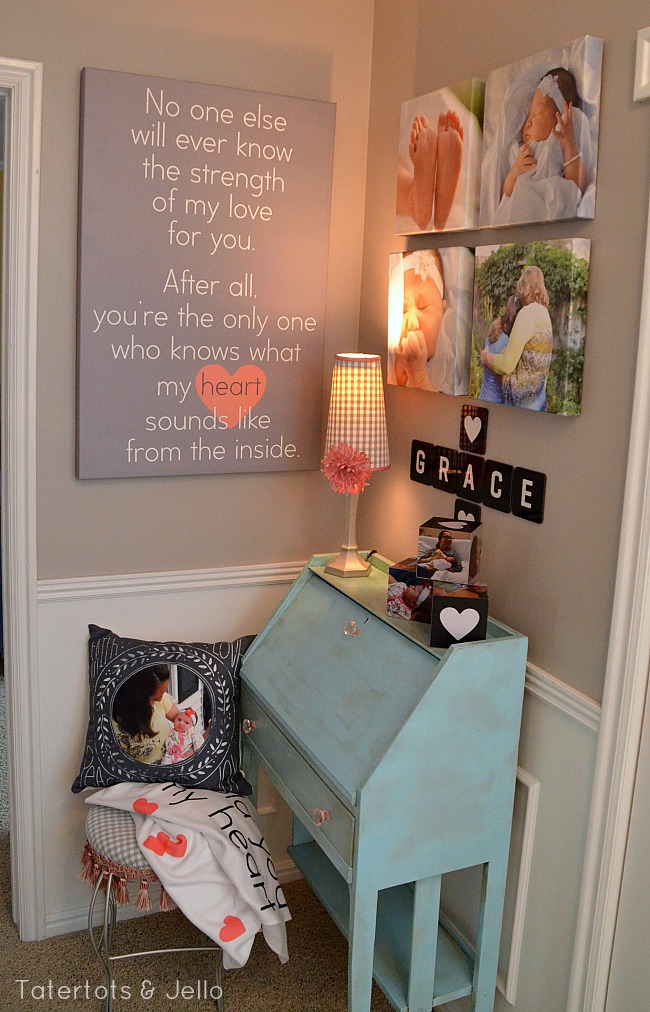 It was such a wonderful experience helping to create this little space that will help Grace know how much she is loved. Thank you, Shutterfly!
* * * * *
And here are the printables!
Right-click the photo or the link and choose "Save As" to download the free printables (of course they're for personal use only as always).
I've included them in PDF for most printing uses (home, FedEx Office (Kinko's)) and JPG in colossally huge sizes for the large Shutterfly prints and in smaller sizes for 8×10 prints.
Heart Coaster Printables
Just right-click this link or the picture below to download the 1600×1600 JPG. (If you want to print this at home on a regular printer, here's the PDF.)
"Heart from the Inside" Canvas Print
Just right-click this link or the picture below to download the 8×10-inch JPG.
(If you want to print the 8×10 at home on a regular printer, here's the PDF.)
(And if you want to print the full, 24×36 Shutterfly print, use this giant 4000 x 5800 JPG file.)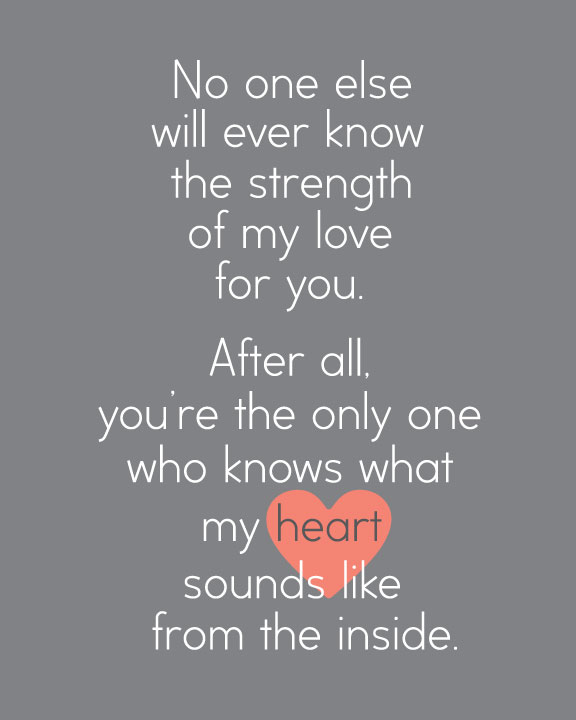 Heart Blanket and Print
Just right-click this link or the picture below to download the 8×10-inch JPG.
(If you want to print the 8×10 at home on a regular printer, here's the PDF.)
(And if you want to print the full blanket at Shutterfly, use this giant 3600 x 4320 JPG file. (Why is it lower resolution than the canvas print? It's printing on fleece, so it doesn't need to be as sharp.)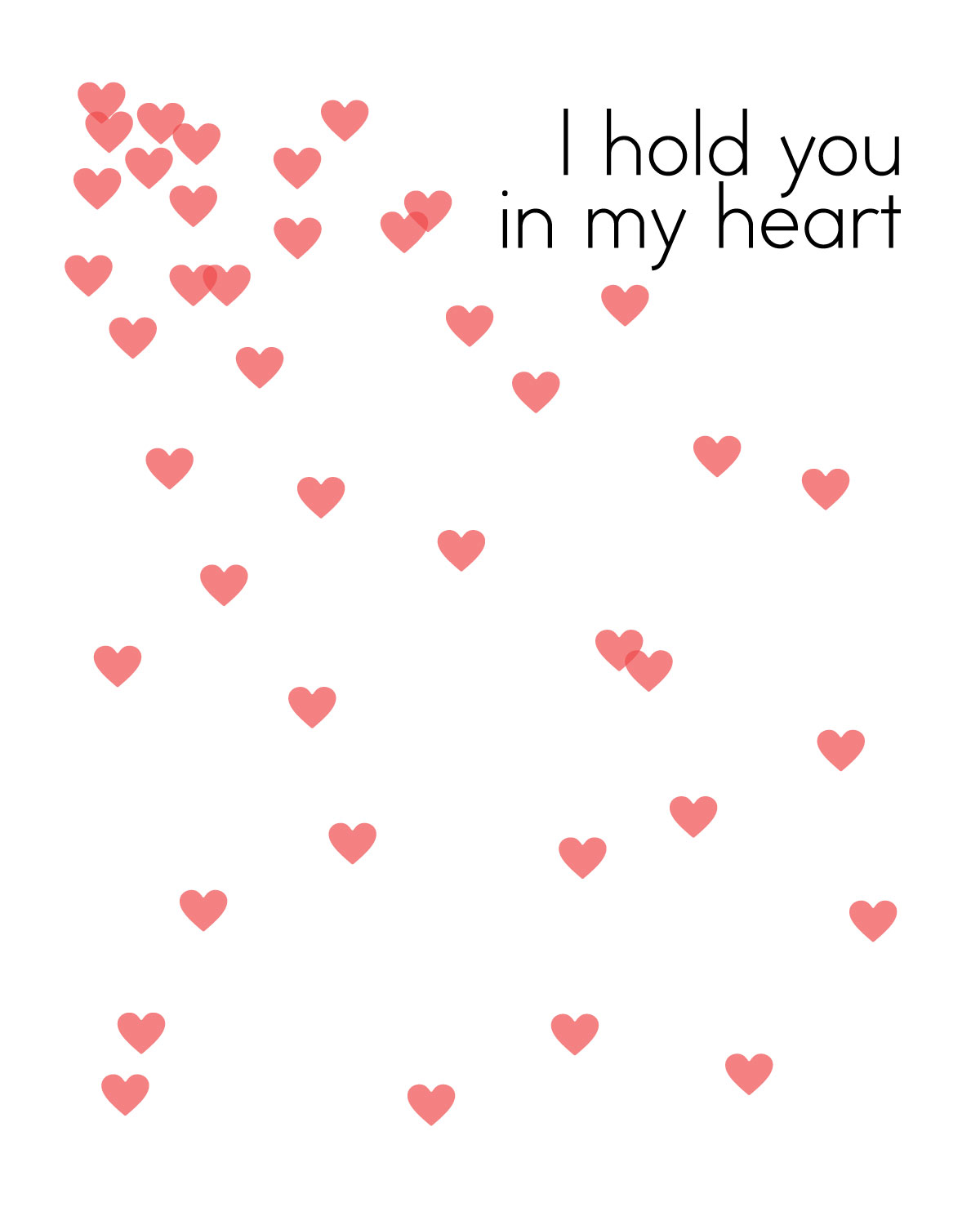 * * * * *

You will love Shutterfly's Home Decor Items!
Shutterfly on Pinterest (Be sure to follow them on Pinterest — awesome ideas here!)
Shutterfly Home Decor on the Web
Shutterfly on Twitter (@shutterfly)
Have a Creative Day!!
xoxo

This is a sponsored post on behalf of Shutterfly and as part of the Mom it Forward Blogger Network. I love Shutterfly and am excited to be a Shutterfly blog ambassador. See my disclosures.