This post sponsored by OnlineFabricStore.net.
[Today, Monday (2 December) only: $15 off $75! Check below for the special coupon code!]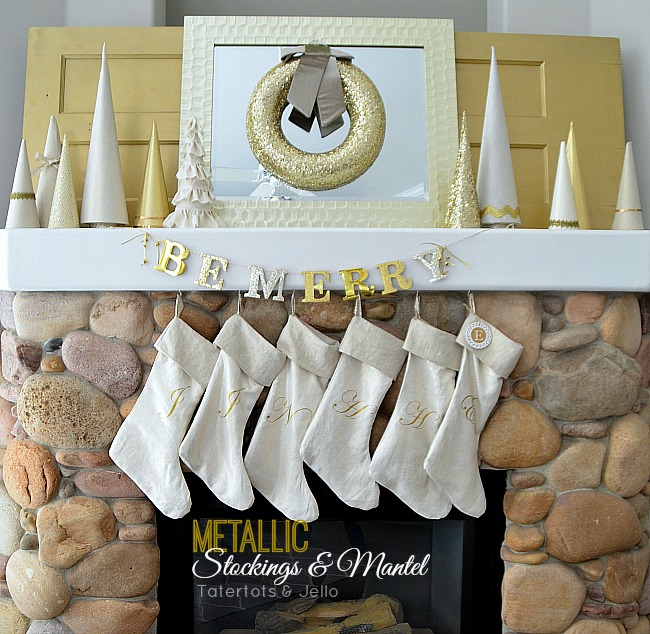 I LOVE pretty fabric!!
So when Online Fabric Store contacted me to see if they could send me some fabric for a Christmas project, I thought it would be really fun!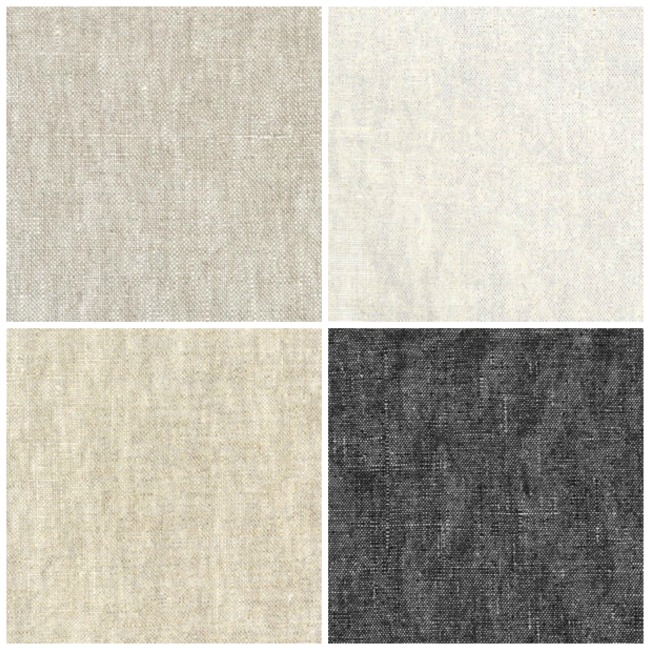 It took me quite awhile to decide on what fabric I wanted – there were so many to choose from!! In the end I chose 4 different METALLIC linen fabrics — SO pretty!!! I decided to make some pillows, little mini trees and some new stockings for my GOLD and WHITE Christmas theme.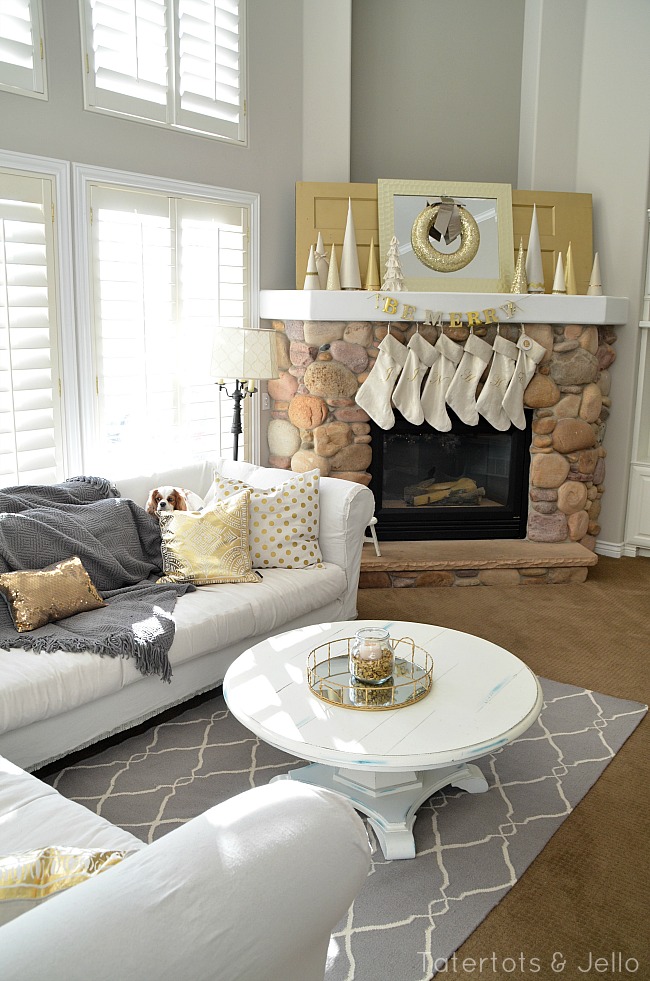 I'll show you how you can win a $100 gift certificate to OnlineFabricStore.net below!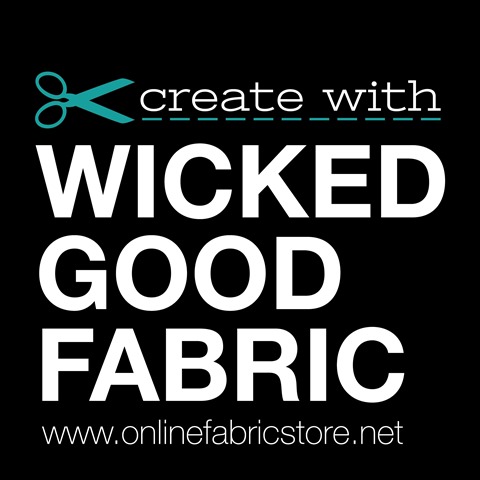 Here's how I made my metallic cones and stockings: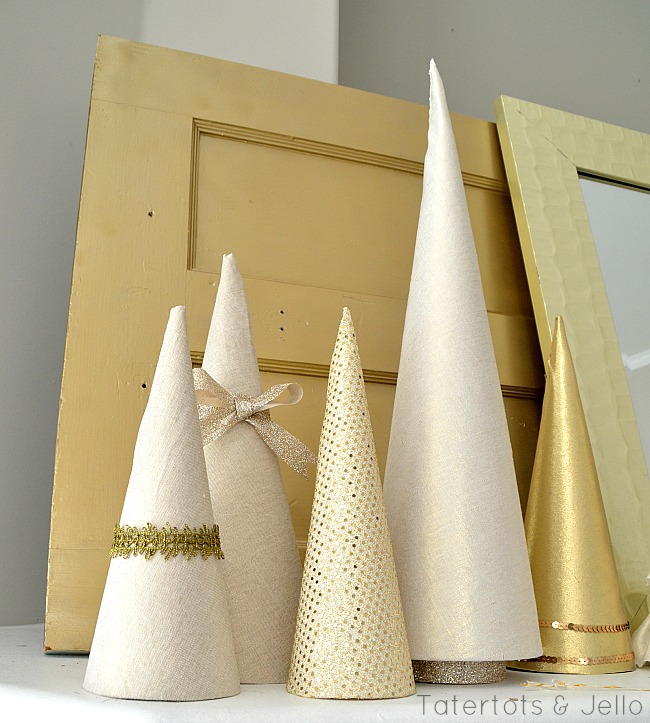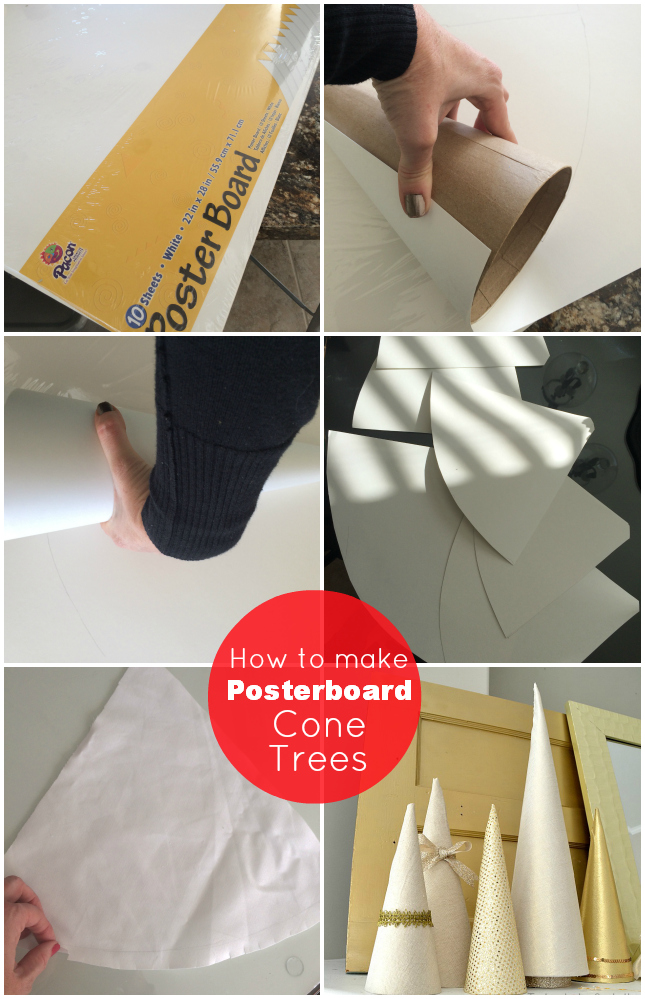 I made a little forest of trees for my mantel! I just cut out some trees out of posterboard, hot glued them together and then covered them in metallic linen fabric. I added some trim and ribbon. I think they turned out so pretty! All I did was I bought one tree cone from my craft store and traced the shape onto poster board and made a template. Then I used the template to cut out more poster board trees and fabric for the trees. I hot glued posterboard trees together and then hot glued the fabric onto the posterboard cones and then added some embellishments.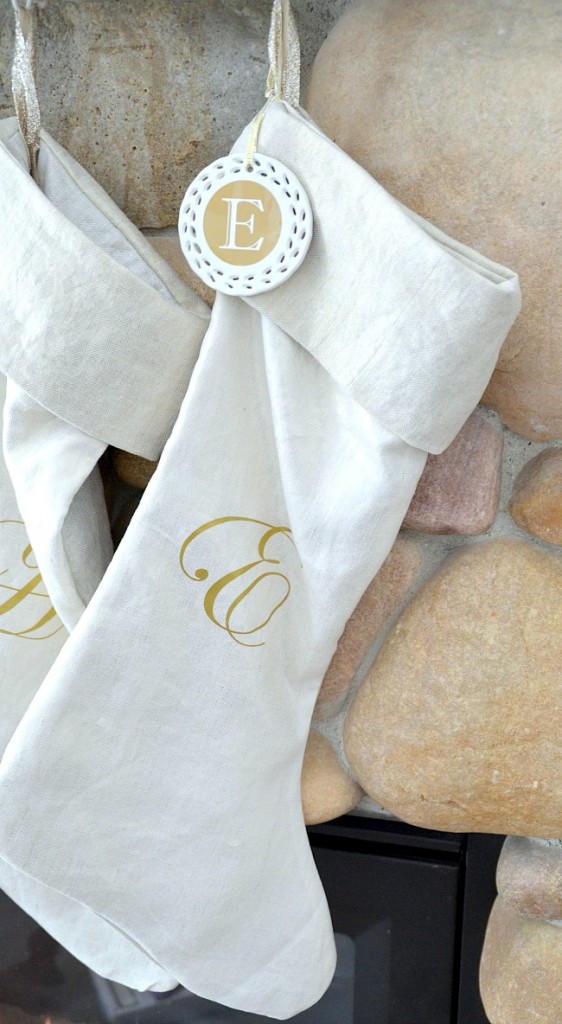 For the past couple of years I have wanted to make new stockings. It's been a little intimidating for me. This year I decided to give it a try. Here's what I did: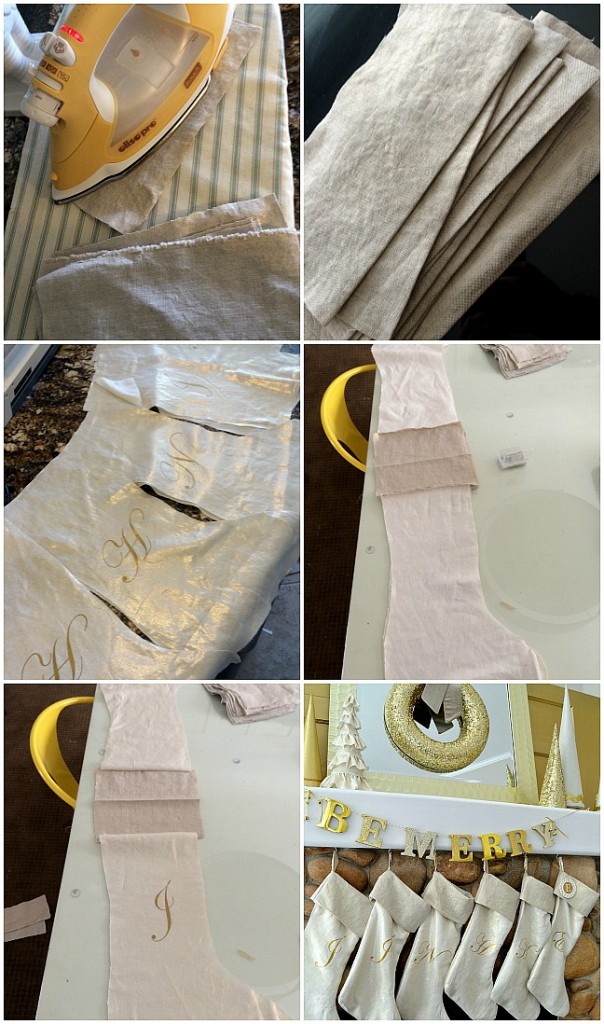 I bought a cheap stocking and used it as a pattern. And I found this tutorial from Sew Like My Mom. Be sure to check it out for a great step-by-step tutorial on how to make stockings with a lining. I was so excited that they turned out — with a cuff AND a lining – yay!!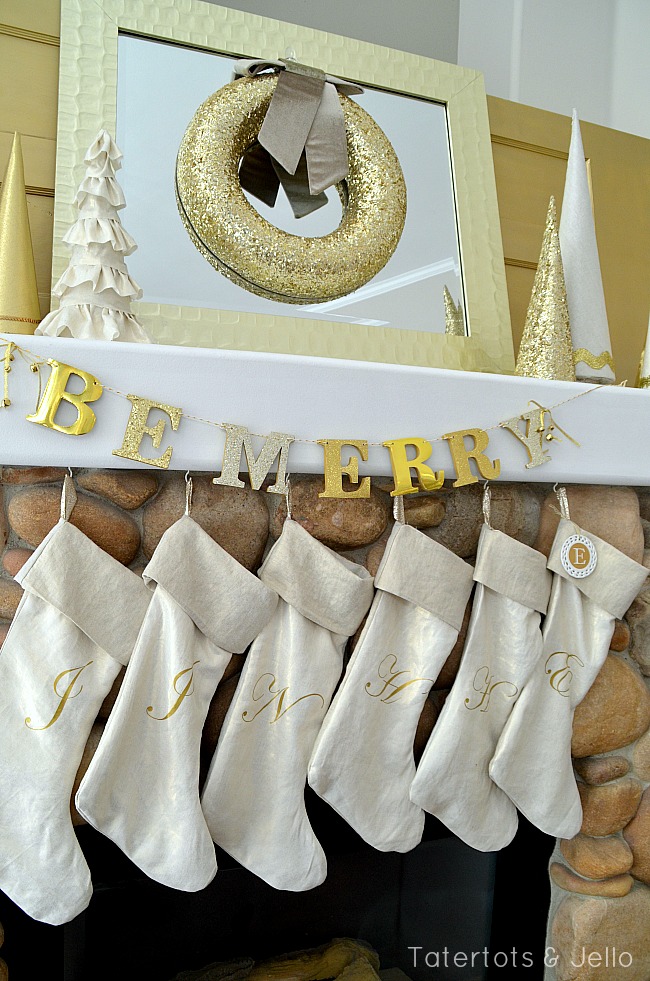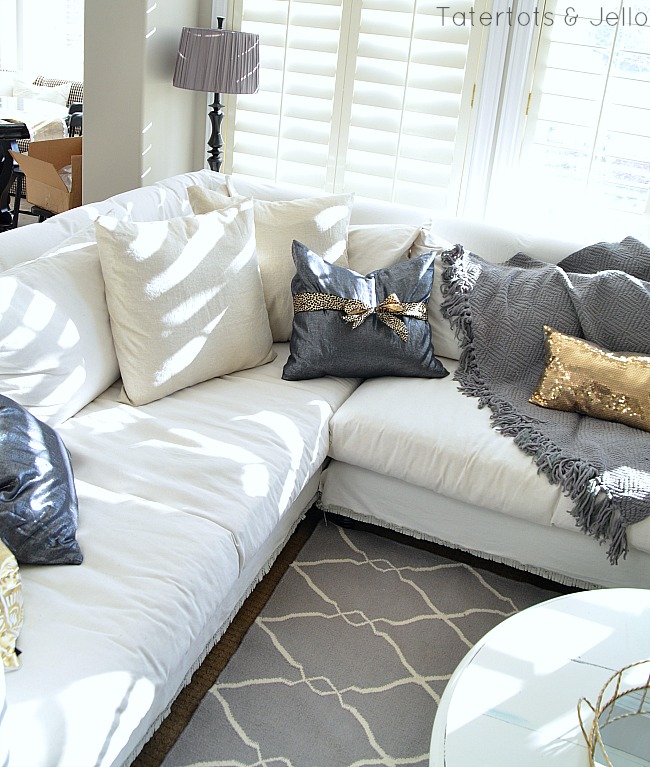 And —
TODAY, "Cyber Monday" only!
Visit the OnlineFabricStore.net special Cyber Monday page and use
the code TATERTOTS15
to save $15 off $75
Valid Cyber Monday Only: December 2, 12:00am EST-11:59pm EST
SUCH a great deal!!
And here's some more about OnlineFabricStore.net!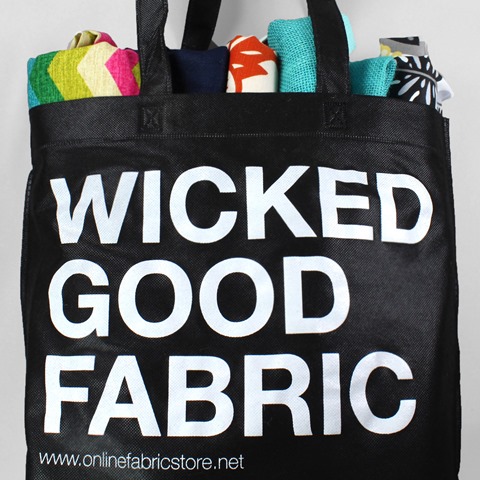 (don't you love that slogan?)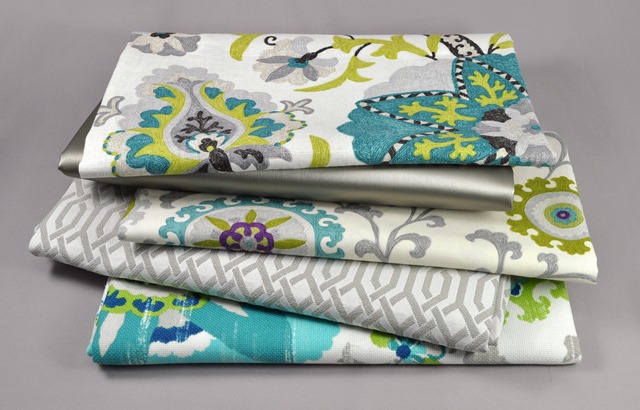 Check out the wide variety of fabrics, the sensible prices, and how easy it is to browse and find the fabric you need!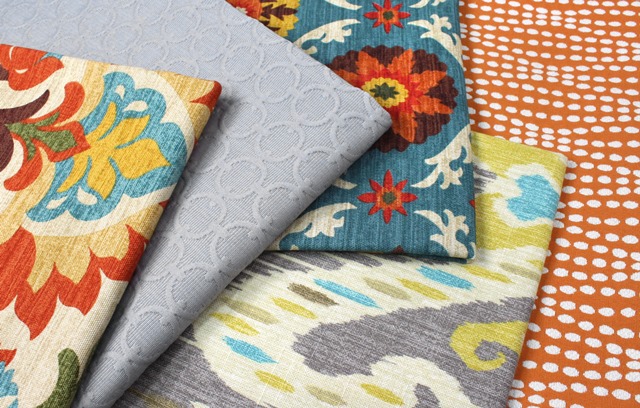 Plus, visit OnlineFabricStore.net and




* * * * *
And one lucky reader can win a $100 gift certificate! Here's how to enter:
a Rafflecopter giveaway

Good luck!
What's your favorite fabric? What would you make?
xoxo