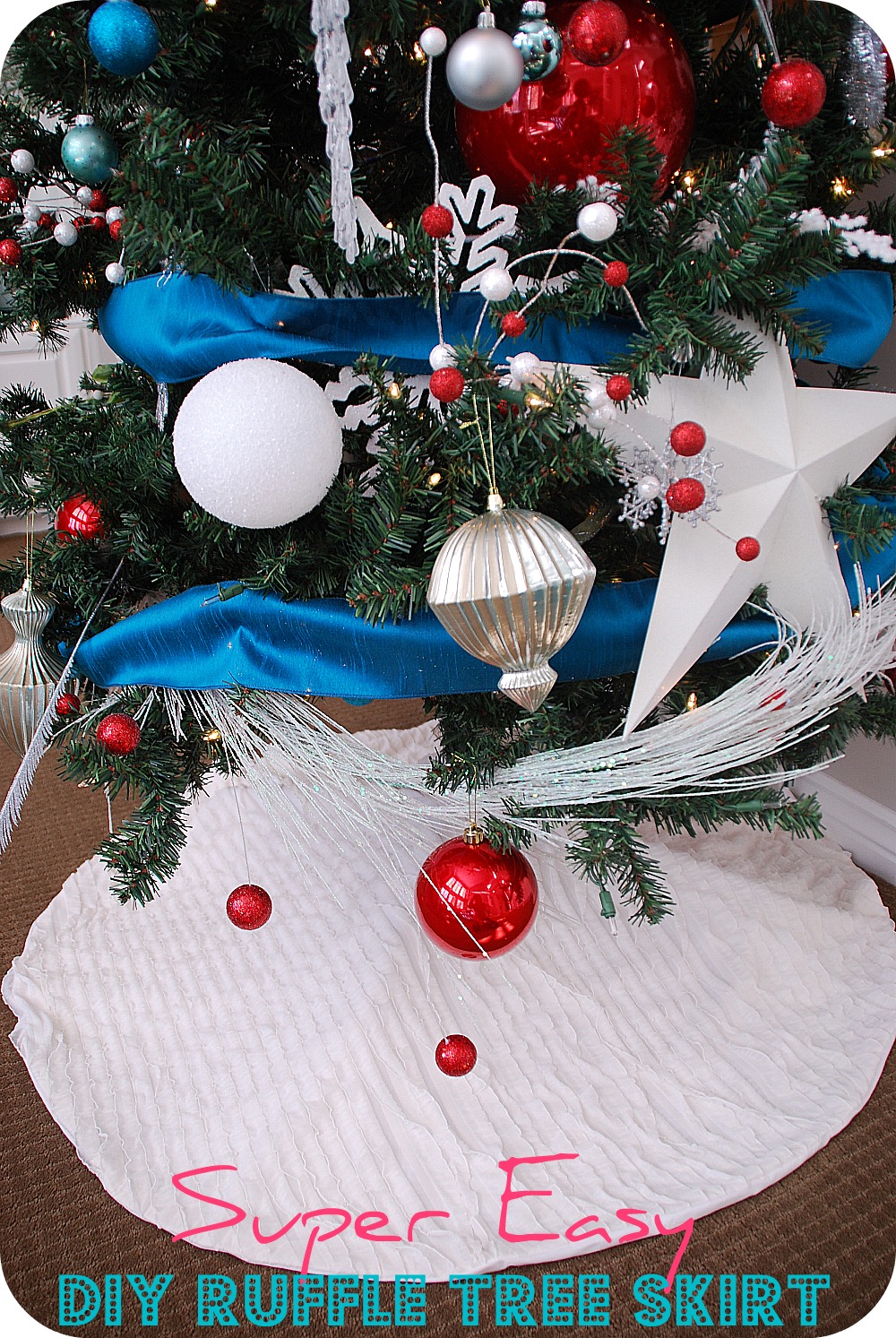 I have been meaning to make a new tree skirt for a few years. The holidays seems to fast-forward so fast that I never have time to do it. So this year I decided that I really was going to make one. And it turned out that I had some Ruffle Fabric from RuffleFabric.com that would be perfect. So I made one up.
The first thing I did was get some lining fabric. Now a tip — get a thick lining fabric for your tree skirt. This will make your tree skirt lay flat and not conform to the shapes of your tree base. I used cotton muslin.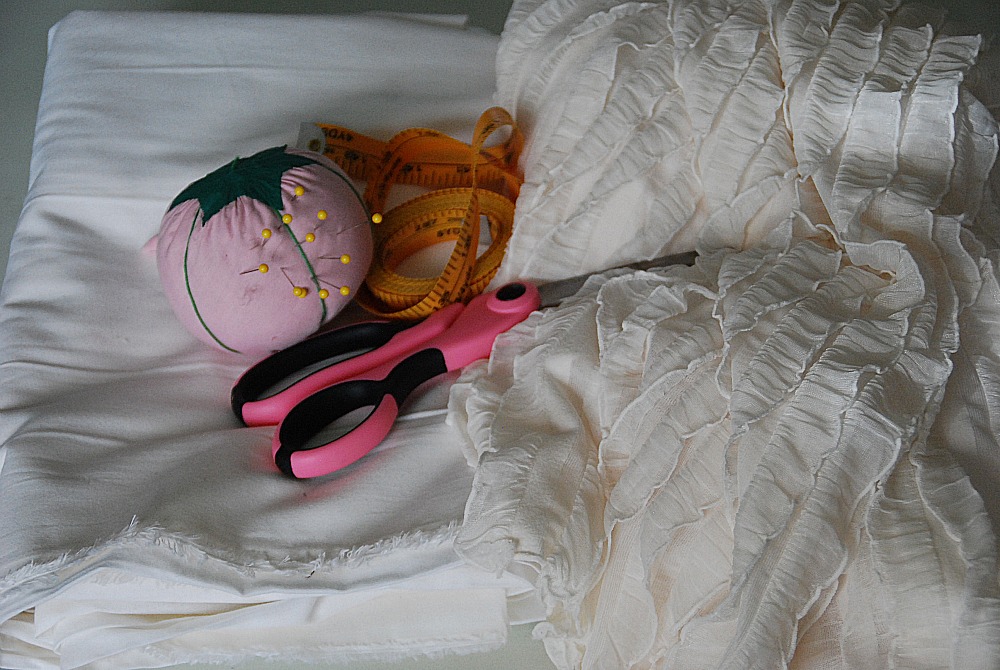 You need 1.5 yards of material for the top of your tree skirt and 1.5 yards of material for the lining of your tree skirt. Once you have your top material.
Here's how to make an Easy Ruffle Tree Skirt: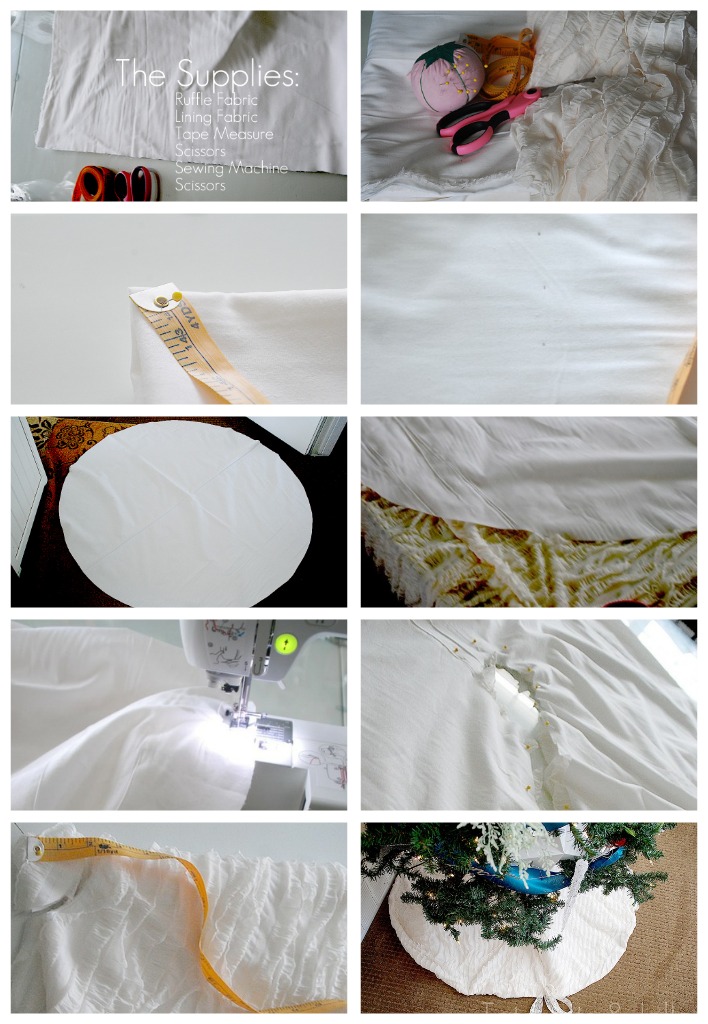 Supplies:
Ruffle Fabric
Lining Material
Flexible Tape Measure
Sewing Machine
Ribbon
Pins
Directions:
1. Fold your lining top material and bottom material into fourths. Then take your flexible tape measure, and pin it at the top corner of the material. Mark with a pencil or pen the longest length and keep going all the way across the material in an arc.
2. Cut the material where the marks you made are.
3. You will have a large circle.
4. Lay the lining circle on top of your ruffle material. Pin it. Then cut out an identical circle.
5. Pin the under layer to the top layer. Then sew it together all the way to the end.
6. Cut the excess material so you have a circle.
7. Fold it into fourths.
8. Lay your flexible measuring tape at the top of the point and measure down 2 inches in an arc. Cut that line.
9. Open the skirt, cut up one side to the center of the circle.
10. Sew the raw opening shut all the way up that side, around the circle and back down the other side. Leave about a 6-inch opening.
11. Turn it inside out. And then pin the one section shut and sew that opening shut.
12. The last thing to do is add some ribbon to the opening on both side so you can tie it shut once you get it around you tree.
For more instructions — check out these YouTube videos.
And now you have a Ruffled Tree Skirt for YOUR Holiday Tree!!
I love it. It's clean, simple, but also pretty and the layers of ruffles are beautiful!!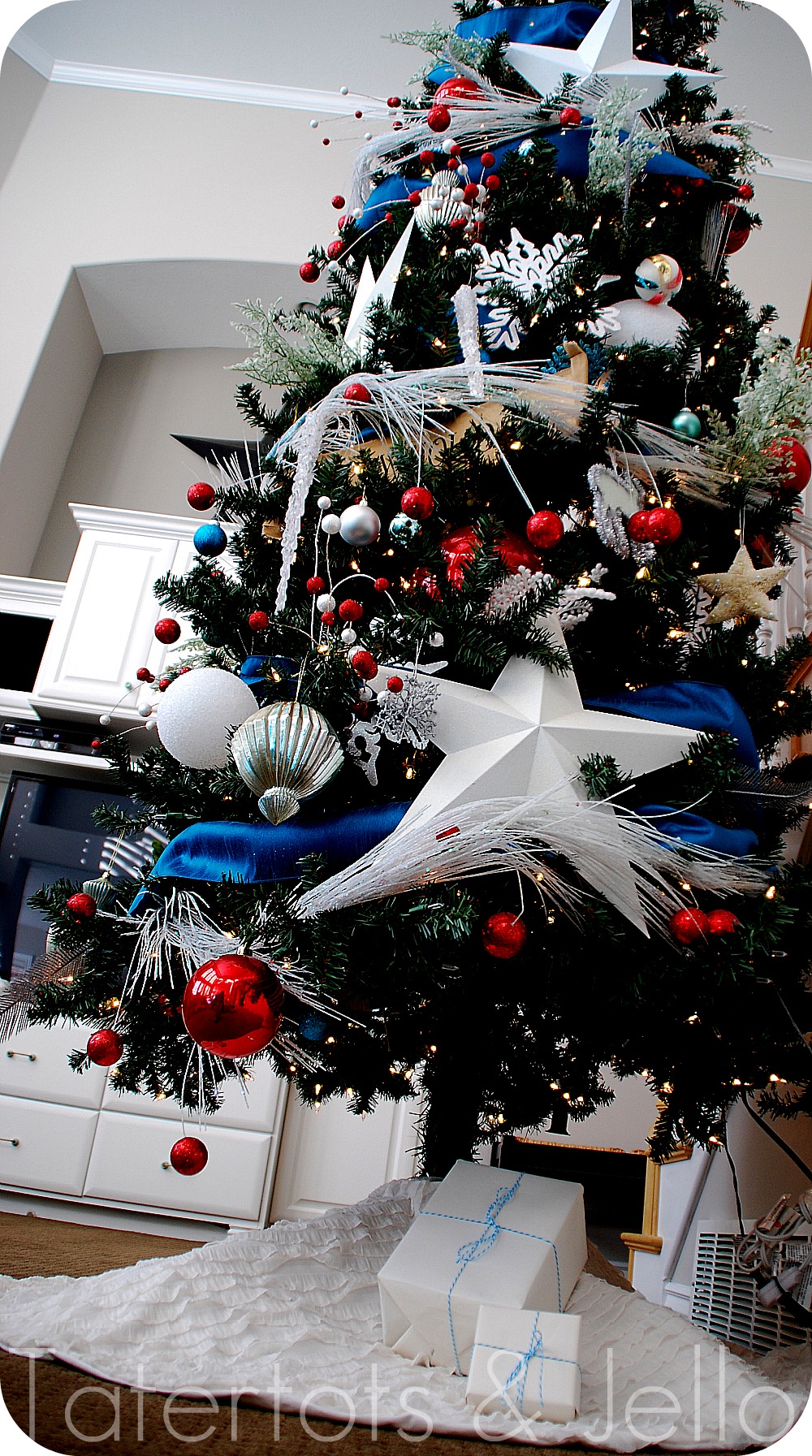 If you want to order some of the Ruffle Fabric, check out RuffleFabric.com — they have TONS of different ruffled fabric — perfect for all kinds of awesome projects from Runners and Holiday Decorations to Clothes!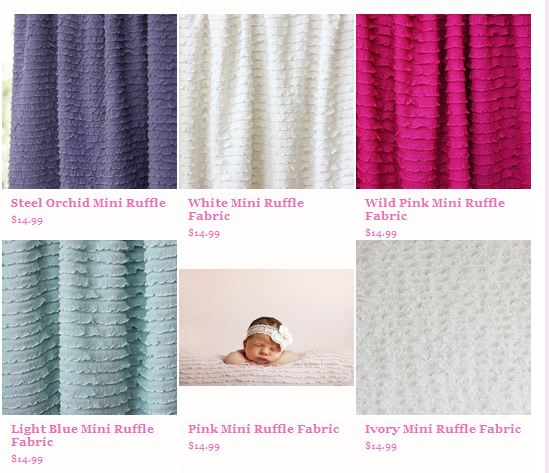 xoxo

PS –Be sure to enter to win the FUN Giveaway Day giveaways this week — great holiday gift ideas:
I'm linking this project up to TidyMom's I'm Loving It party – check it out!!
This post sponsored by Oh My Crafts: