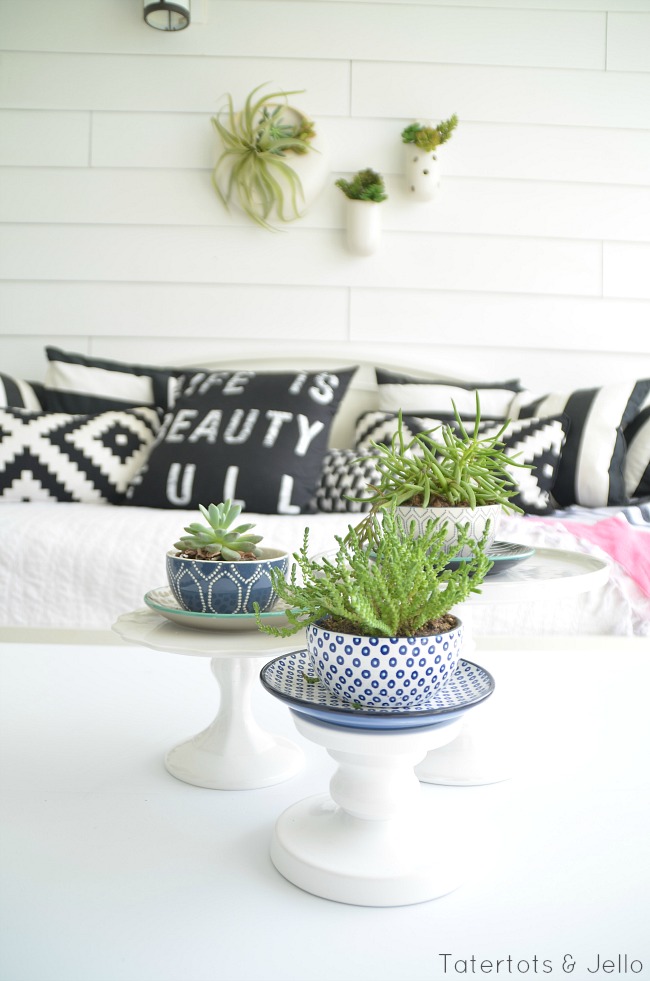 Make a Summer Outdoor Room. I may be a little obsessed with those mattress bed swings – is that what they're called – that are all over Pinterest. The ones that hang from the ceiling. I've wanted to make one ever since we did the Daybreak Blogger House about four years ago. So when we moved into our new home and I saw that we have TWO covered porches I was so excited. And in the move all of my kids decided that they wanted queen beds so I ended up having an extra twin mattress. Perfect.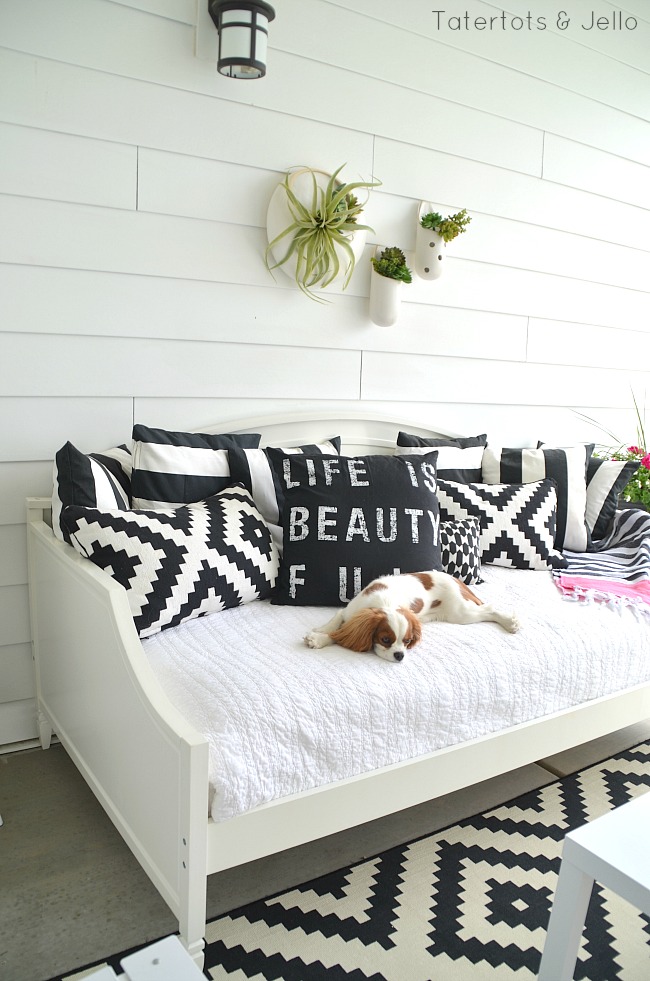 This month the BHG Live Better network asked us to do a room makeover. I knew I wanted to make over our backyard covered patio into a usable "room". And I got a little nervous about installing a swinging bed from the ceiling so I decided that a daybed out on the covered patio would be just as fun. I actually like it better now that I have it put together. I think the swinging aspect of the bed would have needed more space than I have out there. And this way I can bring the daybed in during the winter if I want.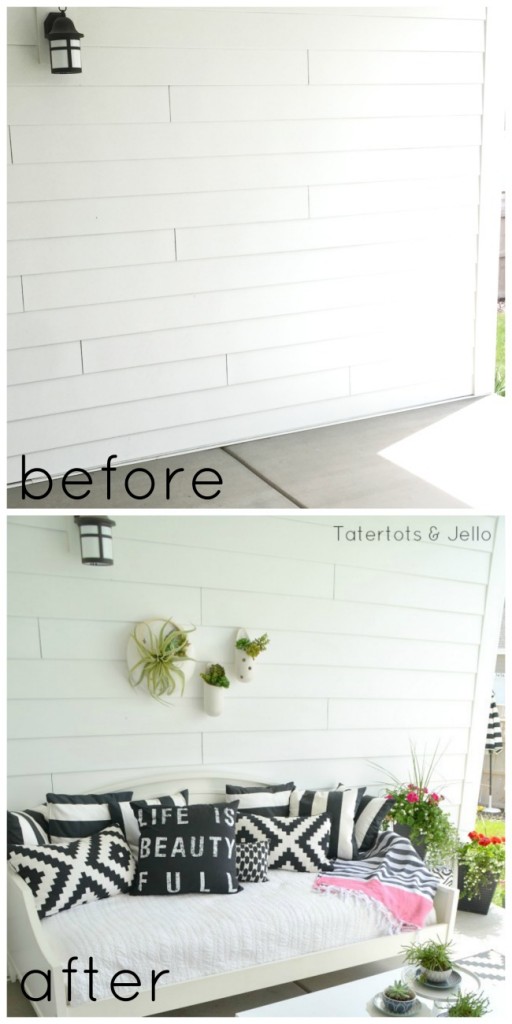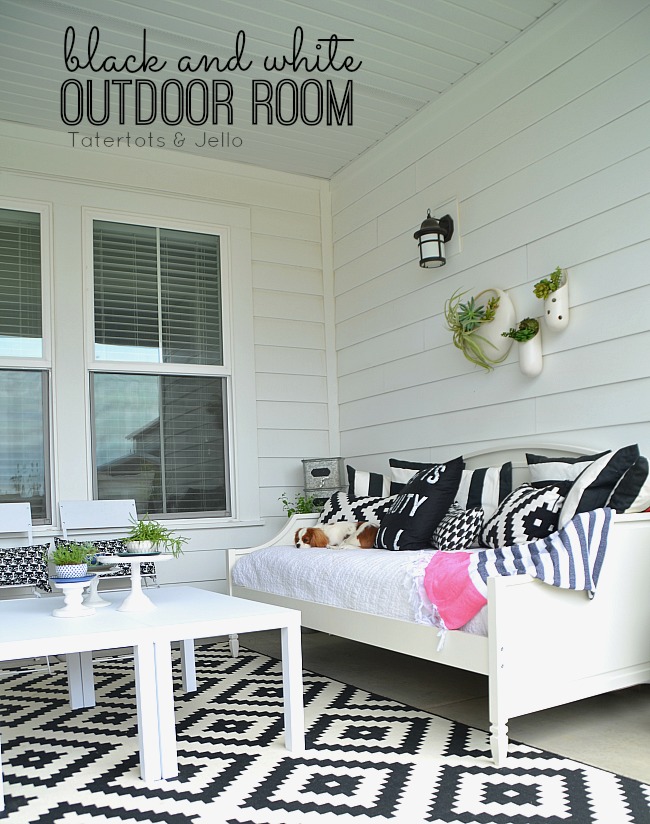 I ordered the daybed on Walmart.com – it's the Better Homes and Gardens Lillian Daybed. I love the classic lines which go along perfectly with the style of our new home. I covered the bed with a soft and easily washable white quilt and pillows that I had been using at the 1905 Cottage.
This BIG Beauty Fully pillow is new and also from Walmart.com. Isn't it pretty?? It's also the dogs favorite place to hang out too.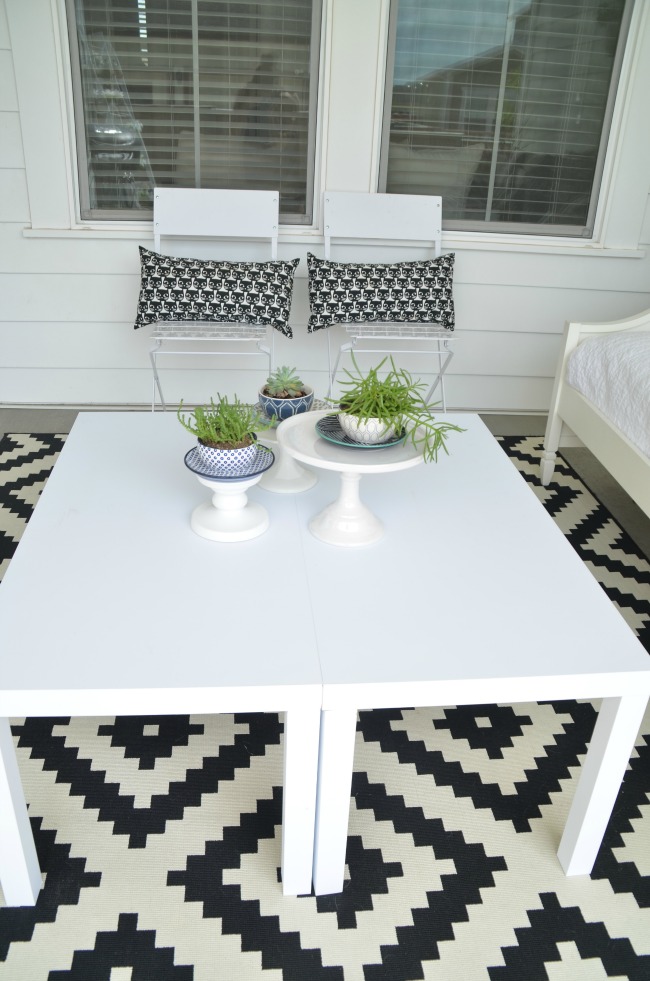 Since I am using this space for a few different purposes I wanted us to be able to eat out here too if we wanted. AndI knew I wanted a pretty big coffee table. I didn't have much left over in my budget, so I go these SUPER inexpensive white rectangular coffee tables and combined them together so they make a BIG square table. I love the clean look they have and for under $60 for both tables, I feel good.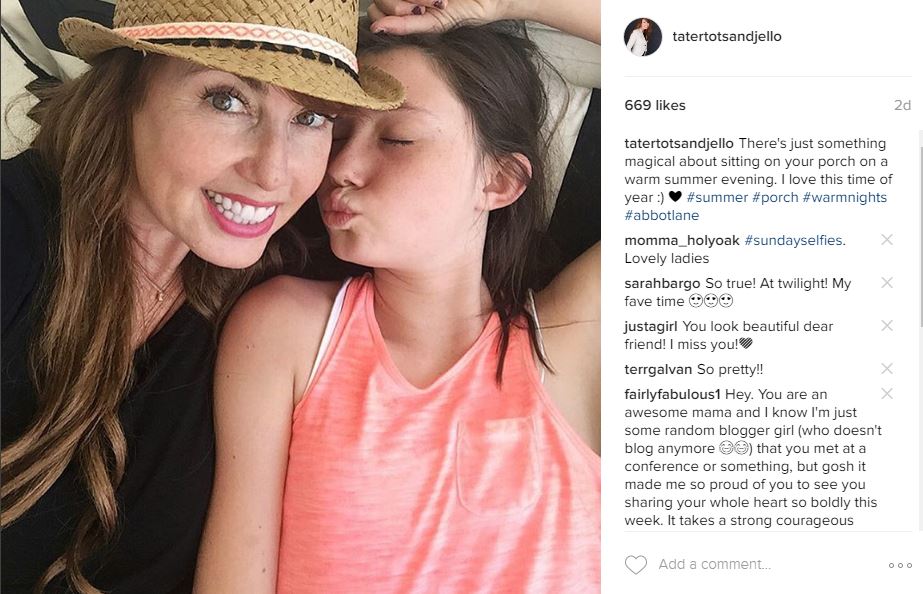 This seriously is our new favorite spot. I sit out here in the mornings when I let the dogs out. My kids use it during the day to hang out with their friends and read a book. And we love sitting out on the daybed in the evenings just chatting. It's a twin sized mattress and it is super deep and with the back and the cushions, you just sink right in and never want to get up. It might be a bad thing – I am not getting much done. All I want to do is hang out on the porch all day long. LOL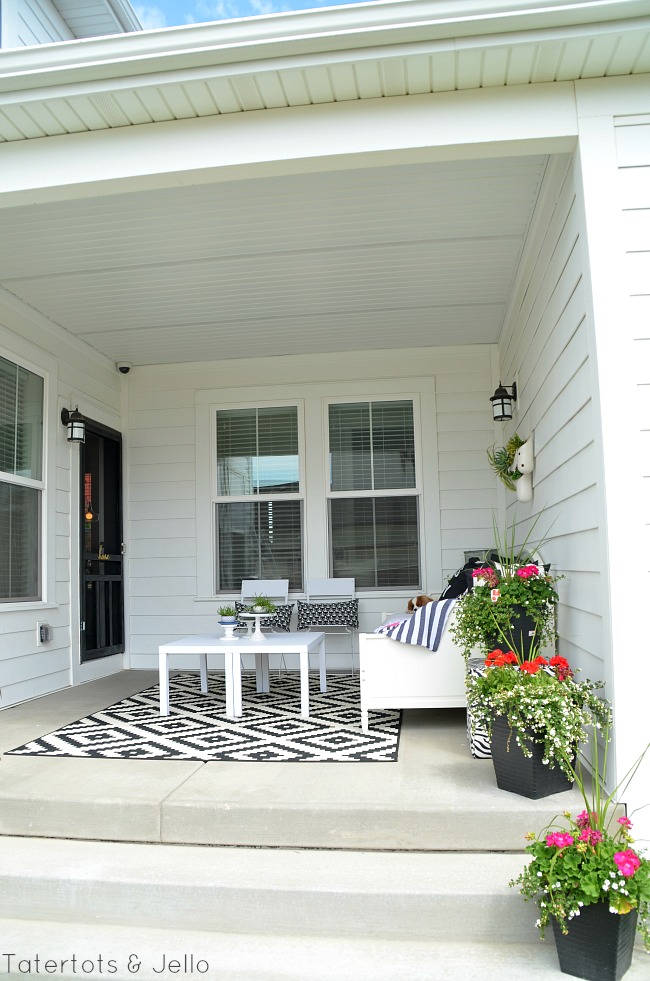 Welcome to our new favorite room. And thanks Better Homes and Gardens at Walmart for inspiring us to make over our dull covered porch.
What is YOUR favorite room?
Let us know in the comments!!
Have a Beauty Full day 😉
xoxo
This post is sponsored by Better Homes and Gardens products at Walmart. All ideas are mine. Follow BHG Live Better on Facebook, Pinterest, Twitter and Instagram.