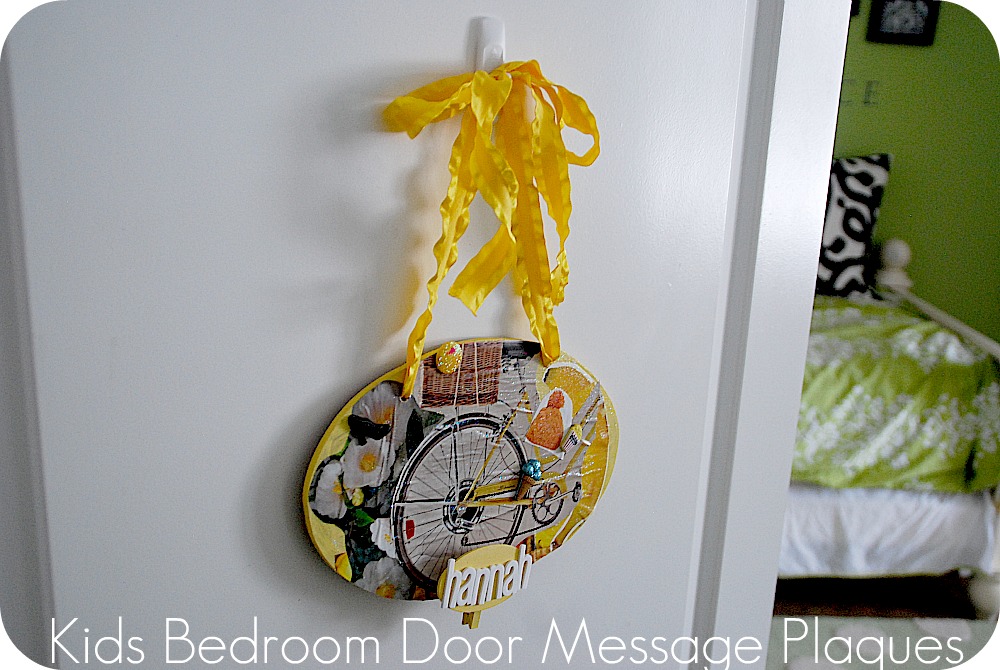 Spring Break is coming up soon!!
Here's a fun kids' craft your kids will love to make that I shared last week on Mom It Forward. It can be altered for any age — from small kids to teenagers. My kids range in age from 7 to 18 — so it was fun to come up with an idea the all of my kids loved.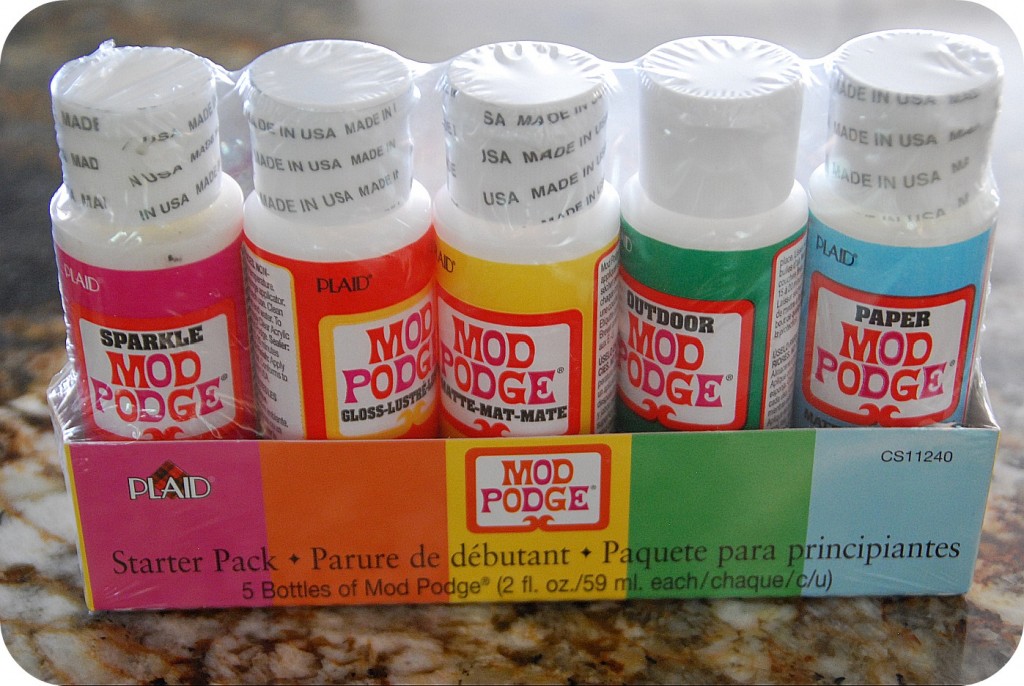 We used Mod Podge for this project from Plaid — can I just say that I am a huge fan of Mod Podge?? I have been using it for years, for all kinds of fun projects. And lately there have been so many NEW kinds of Mod Podge that have come out. So when Plaid sent me their new Mod Podge sampler pack, we had such a fun time playing around with it in making this new craft.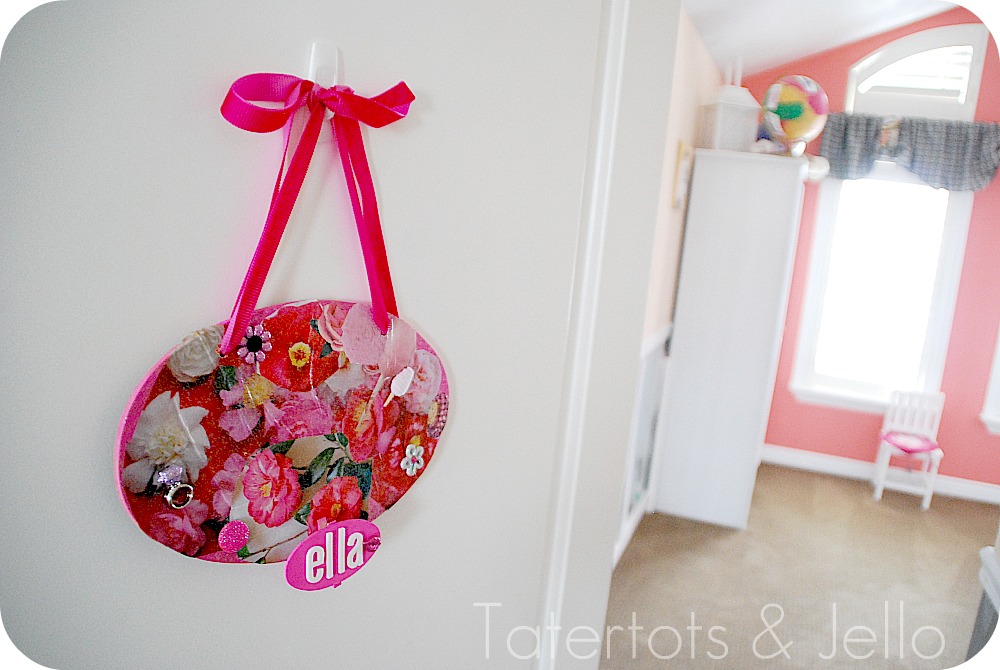 Kids Room Personalized Mod Podge Plaques
When you are a kid, your room is your sanctuary. It can determine who you are. So I thought it might be fun to make a plaque that kids can make with their favorite things to hang on their door. AND, I added their name with a clothespin — so people can leave special messages and notes on their door.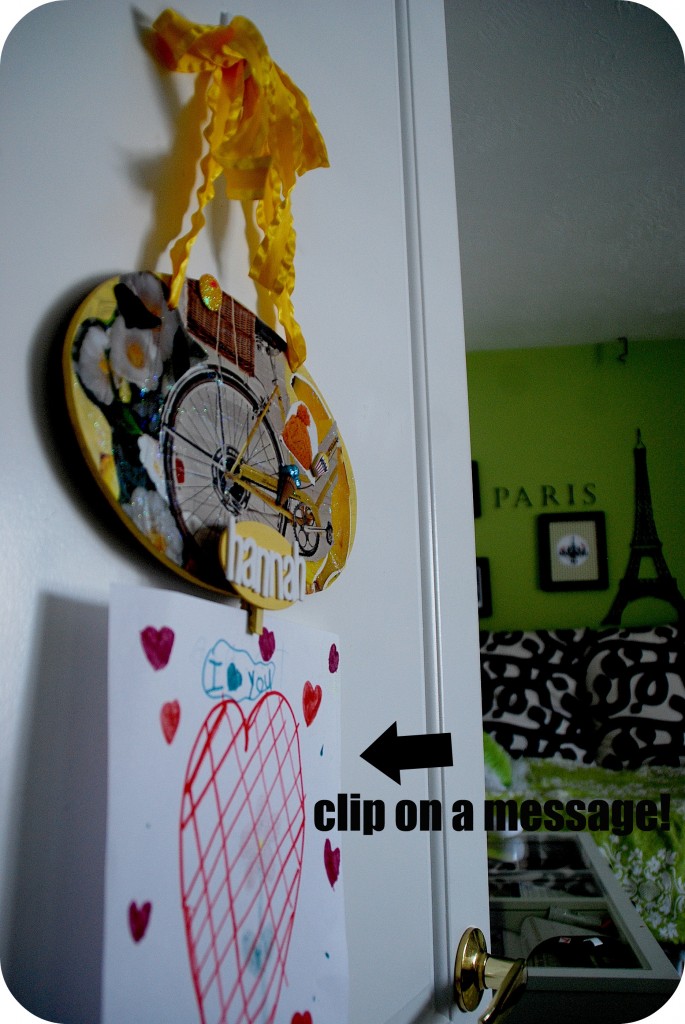 My kids loved making this. Here's what we did:

The first thing was I found some oval plaques at the Dollar Store. But you can also find oval wood plaques at your craft store. The other materials need are: paint, magazines, Mod Podge, ribbon, some sticker letters, a smaller oval wood piece for their name, and some little button embellishments (optional).
The first thing I had the kids do was pick out their favorite color of paint and paint the board and the smaller oval wood piece.
Then while the paint was drying, I had them cut out some pictures from magazines that they love.
The next thing was I had them lay the pictures on their plaque, so they could see where they wanted them to go.
Then they Mod Podged the pictures onto the wood.
We also added a layer of Sparkle Mod Podge – just for fun.
Then we painted the clothespin and added their name with foam letters.
After that we hot glued the clothespin onto the board and then the smaller oval wood piece with the name on top of the clothespin.
The last thing we did was add some ribbon to the top of the plaque.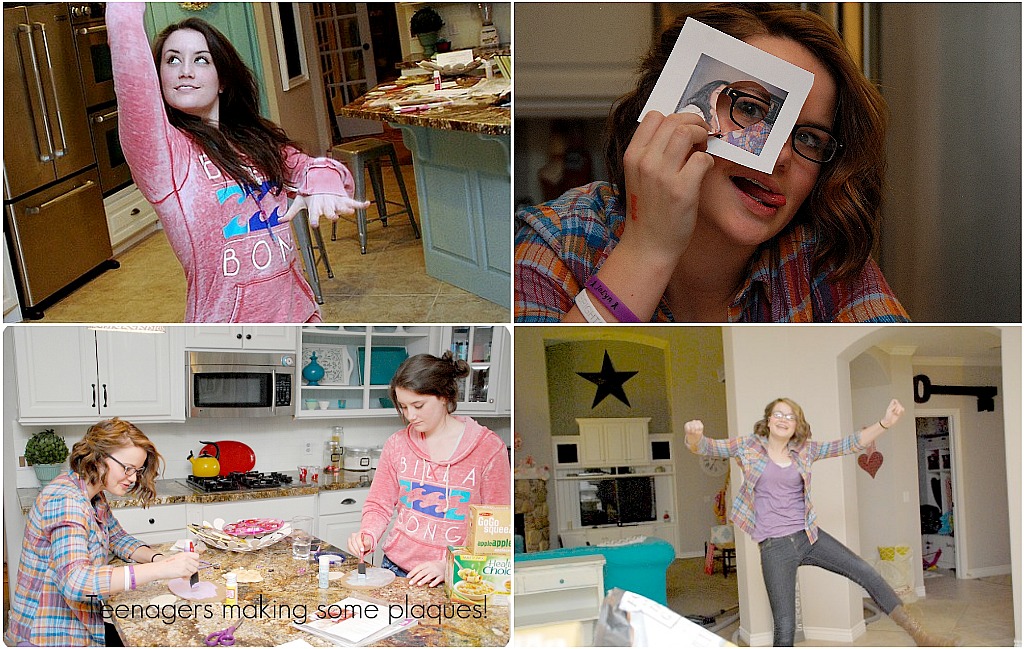 My 16 year old daughter and her friend even wanted to make boards. It was so fun seeing them having a great time putting them together!!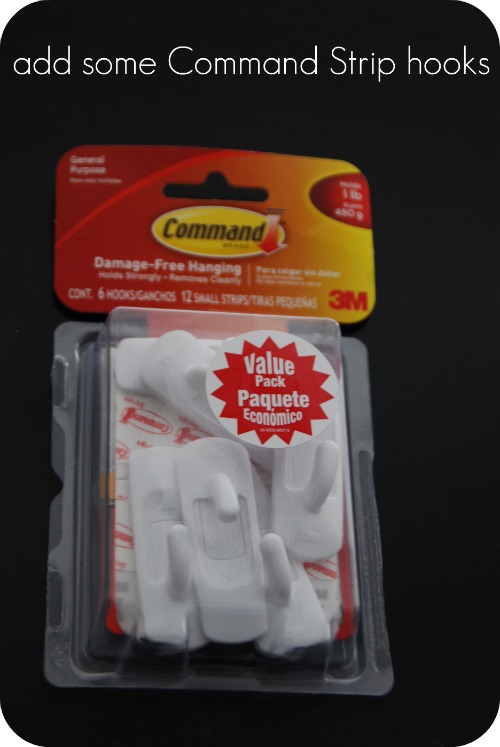 We used 3M Command Hooks to hang the boards onto their bedroom doors. That way they can easily take the hooks off whenever they want without damaging the door. I love those 3M products!!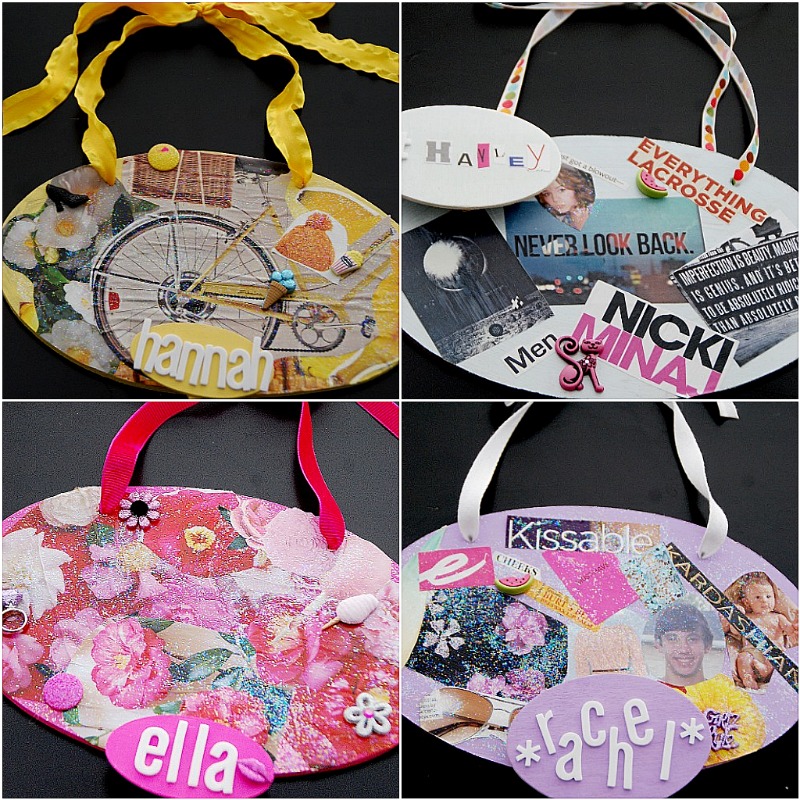 If you make any with YOUR kids, will you let me know?? I'd love to feature you.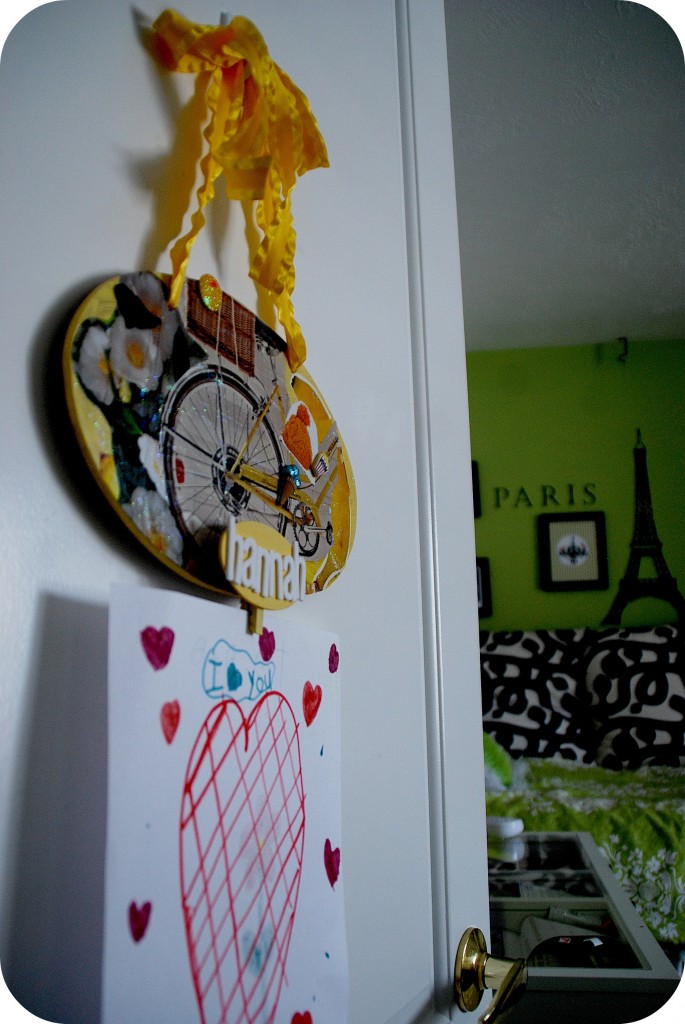 xoxo
Have a Happy Day!!