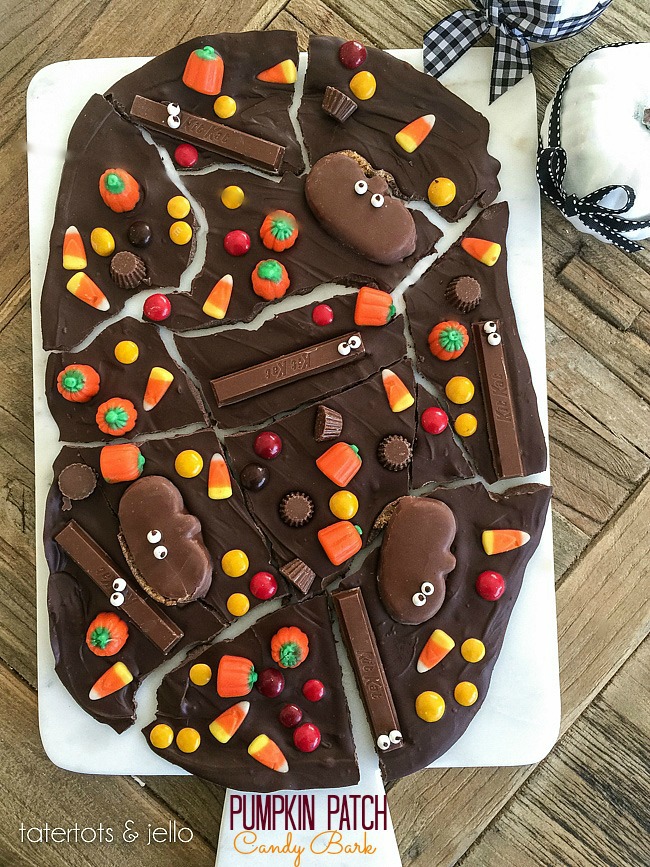 This Pumpkin Patch Candy Bark is so fun to make it only takes minutes!!
I love this time of the year! One of our favorite things to do in October is visit our local pumpkin patch! Last weekend we visited Wheeler Farms and picked out some pretty pumpkins. And we had a great time posing in front of the fun #PeatnutsMovie display they had set up there. My kids have always loved Peanuts and Snoops. We are super excited to see the new Peanuts Movie that comes out November 6th, and it's also going to be in 3-D which will be even more fun!!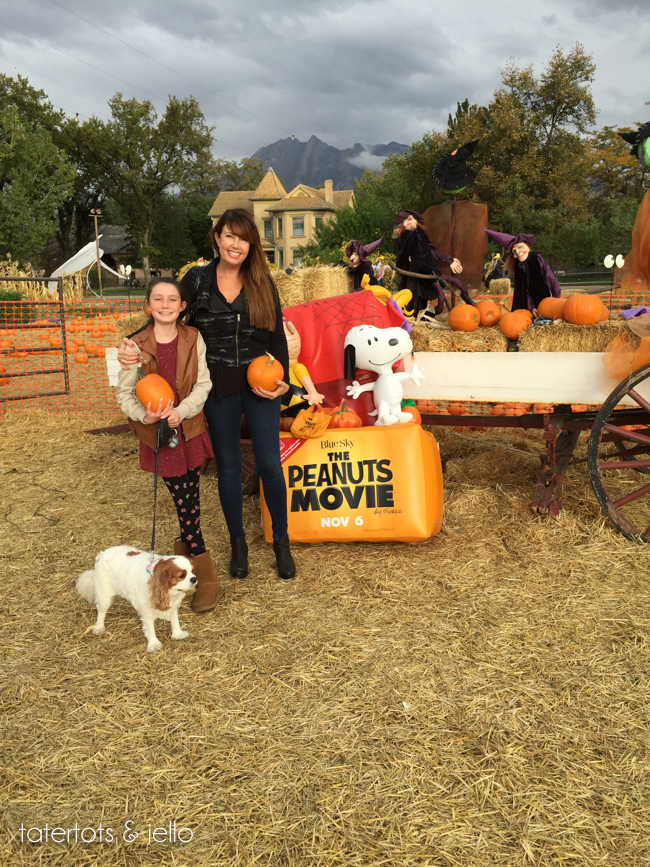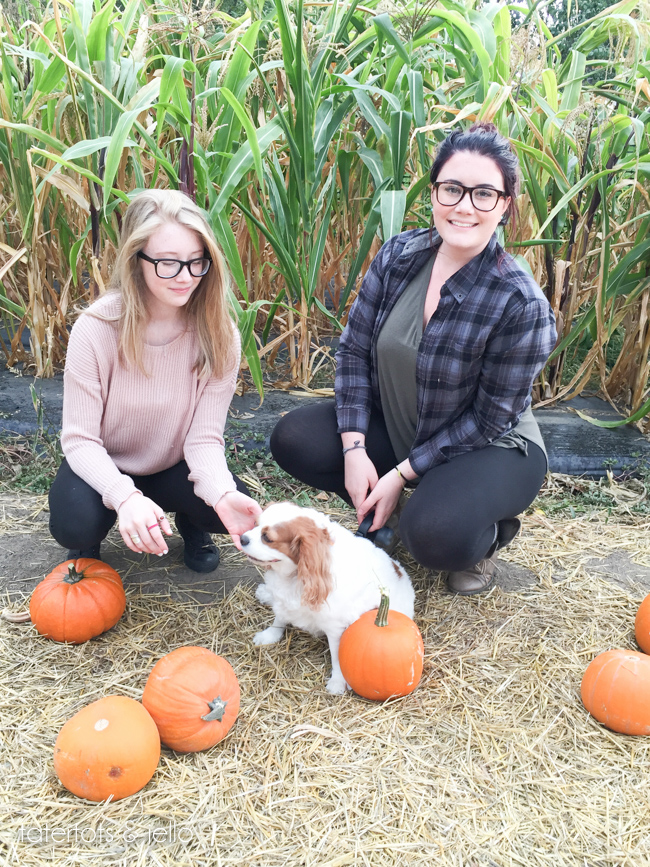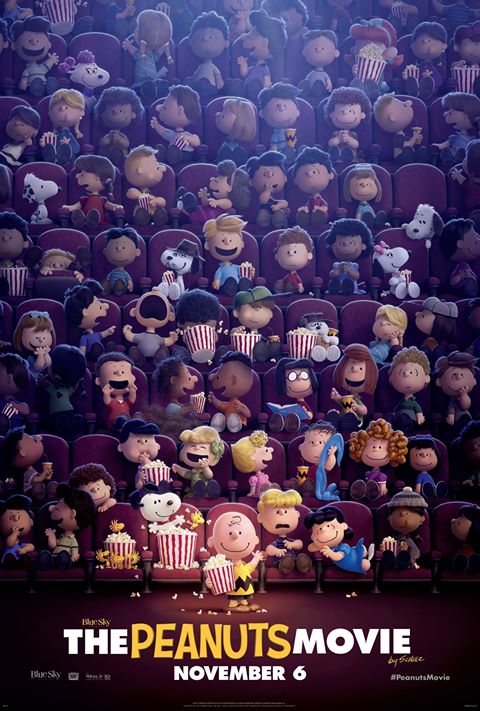 We are having a Pumpkin Party and going to the pumpkin patch really inspired me to create a fun treat – Peanuts Pumpkin Patch Candy Bark! It's perfect to serve at you Halloween parties, or to use your left-over Halloween candy!! And it's SUPER easy which is perfect for things at our house!!
Here's how to make this easy Halloween Cany Bark based on the new #PeanutPumpkins movie: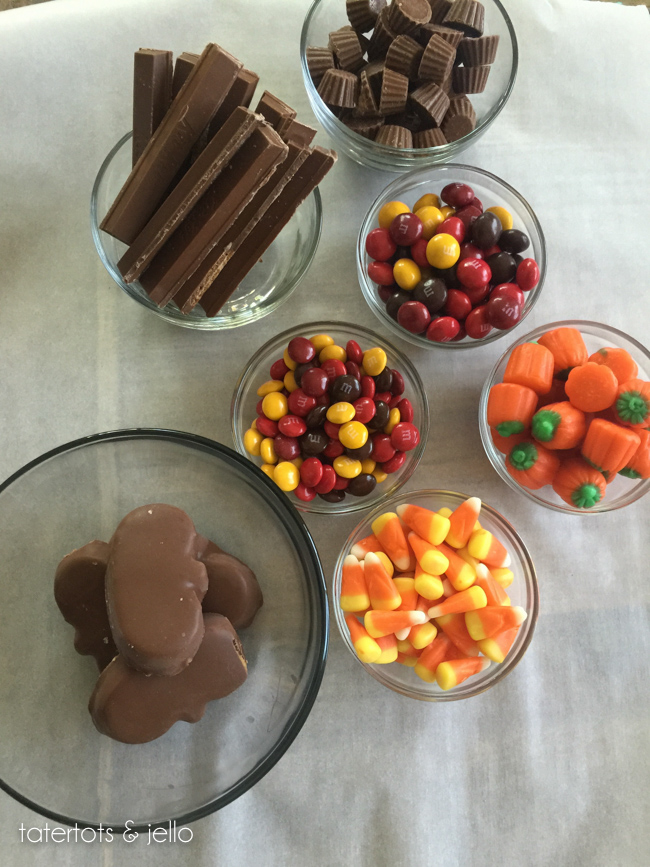 Gather your toppings. They can be ANY candy that you and your family like. Also salty items like pretzels, chips and sweet things like dreid fruits would be good too!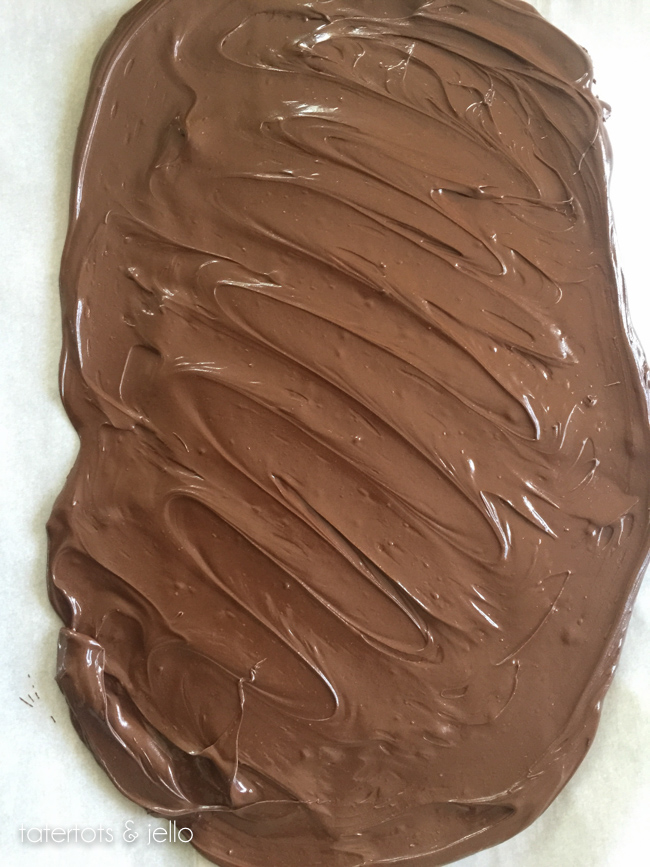 Microwave your chocolate. I used two packages of semi-sweet chocolate chips. Microwave them on a low heat setting, stirring every minute until melted. Then spread the chocolate out on a piece of parchment paper on top of a baking sheet with a spatula.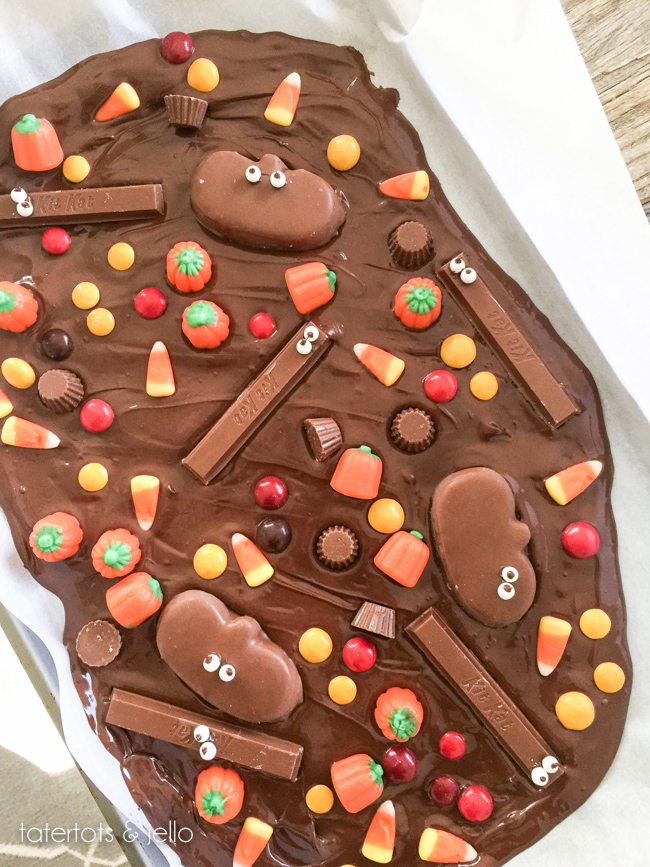 Lay out the candy on the cooling chocolate. I added little eyes with chocolate pupils using a toothpick. Then refrigerate on a cookie sheet for 30 minutes.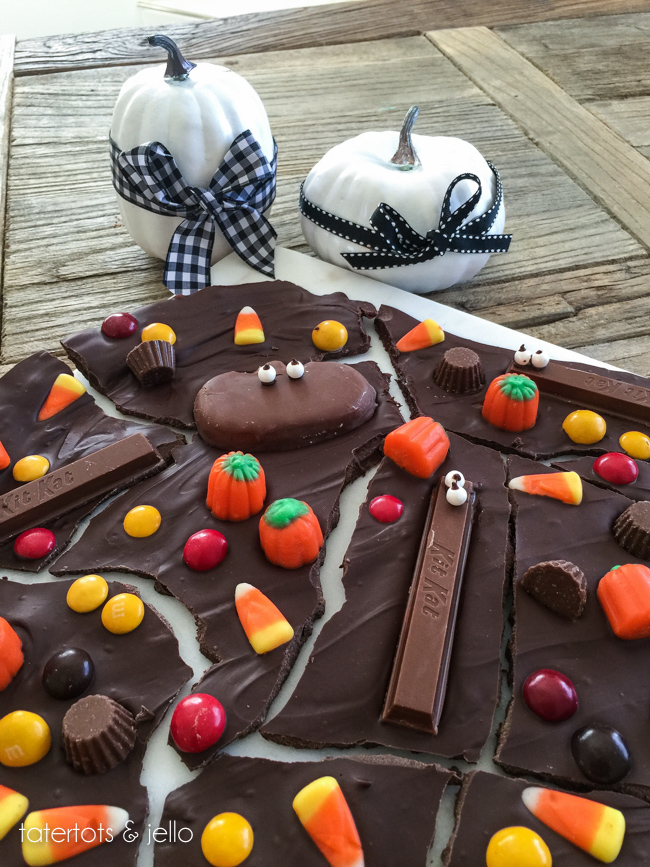 Break the cooled candy bark into pieces and serve. You can also refrigerate the bark for a week in a air-tight container in the refrigerator.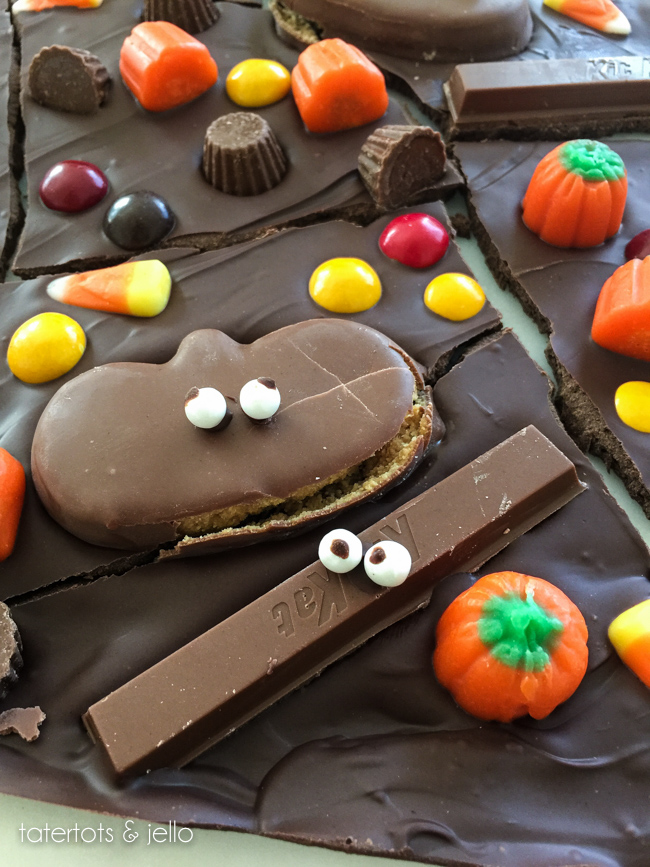 The #PeanutMovie is going to be so cute. We can't wait to see it!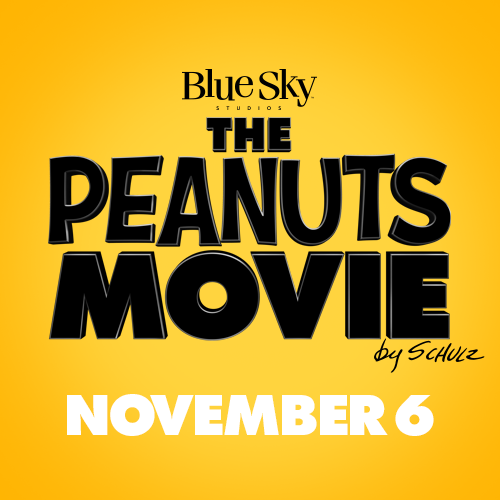 And here's a list of Peanuts Movie Pumpkin Patch locations where you can get a free pumpkin stencil, character stickers and you can take a pictures of your OWN with the Peanuts crew. So fun!
http://www.peanutsmovie.com/peanutspumpkins
You can can follow all the fun happenings — @PeanutsMovie on Twitter, Instagram, and Facebook
This recipe is based on the one by Just A Taste – be sure to check it out!!
Happy Halloween!
xox

This post was sponsored by the #PeanutsMovie. All opinions are mine.