Halloween Pillow Covers in 4 easy steps!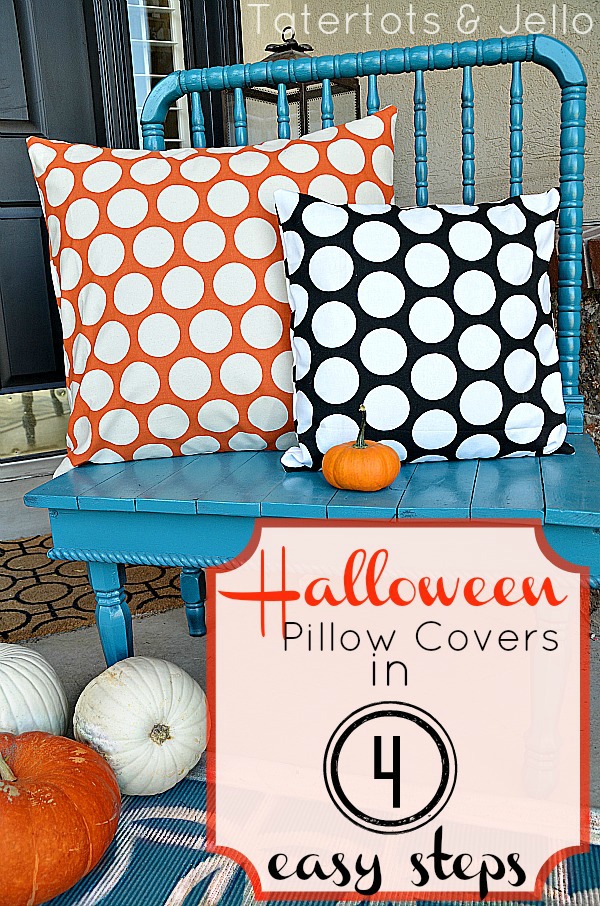 I have a small obsession with pillows. They are such an easy way to change the look of the room and add seasonal festivity.
But I don't have tons of room to store them. So that's where pillow covers come in. Pillow covers are slipcovers for your pillows. I recently saw some pretty pillows on one of those daily deals sites. A set of pillows for $99. And they were reduced from $238. That's a pretty good deal.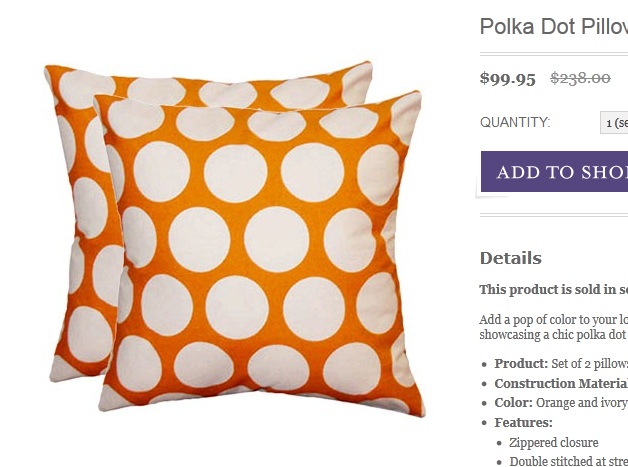 I realized that I already had that same material. And guess what? I made the same pillow covers for $4 each. Plus, my pillow covers are almost twice as big as their pillows.
Granted, that $4 didn't include the pillow form. What I love about pillow covers is I can take a pillow form and change out the covers as often as I like. And, when I'm not using the covers, I can fold them up and store them in my linen closet.
This summer I learned how to make a pillow cover with a zipper and that was not nearly as hard as I thought it was going to be. But, making a envelope pillow cover is even easier. You can do it in just minutes in 4 easy steps.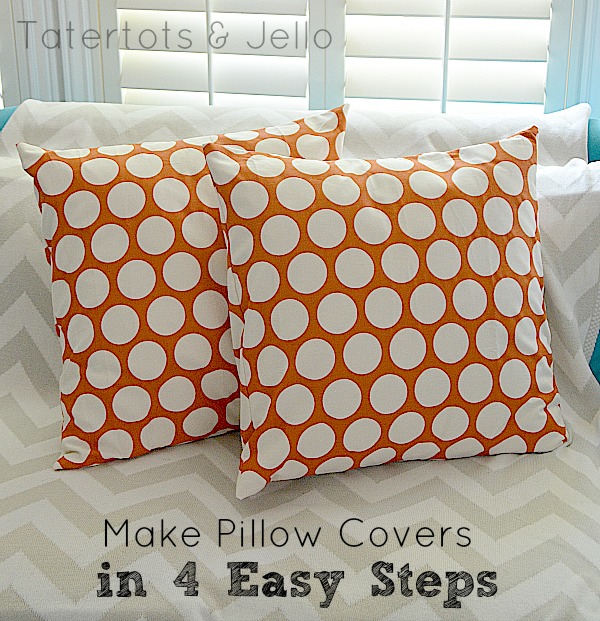 Here's how to make the covers: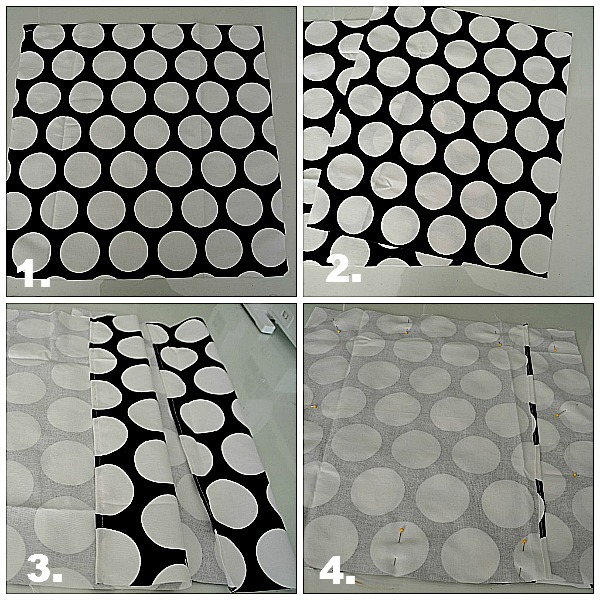 1. Measure your pillow form. Add 1 inch total to the width and height for seam allowance and cut out the material.
2. Cut out the back panels of the pillow. Take the width of the front pillow cover, divide it in half and then add three inches to the total for both panels. So if you have an 18 x18 pillow, add an inch for the seam allowance — so the width will now be 19 inches, and each back will be 12.5 inches in width. The height will be the same as the front.
3. Take the length of each of the panels that will be overlapping and fold the seam twice to create a smooth seam. Sew the seam on both back panels.
4. Pin the back panels to the front panels with the right sides facing inward. Then sew around the entire pillow cover. I back stitched over each of the seams for durability. Turn it right side out and put the pillow insert inside.
Note — if you want even crisper edges, you can sew a stitch around the entire outside of the pillow once it's turned right-side out. Like this: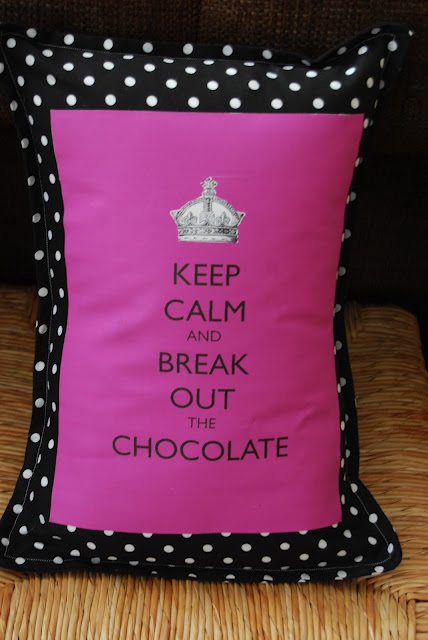 Here is a picture of the back of the pillow, showing the two panels that open so you can insert the pillow cover: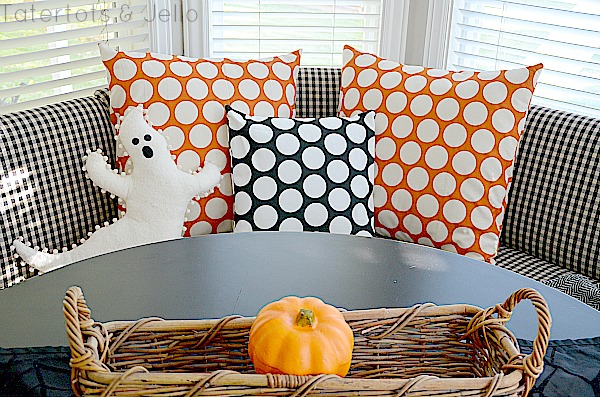 These are just a few pillows I've been working on for my Halloween Pillow Display. The whole reveal is coming up next week! This is what my pillows looked like before: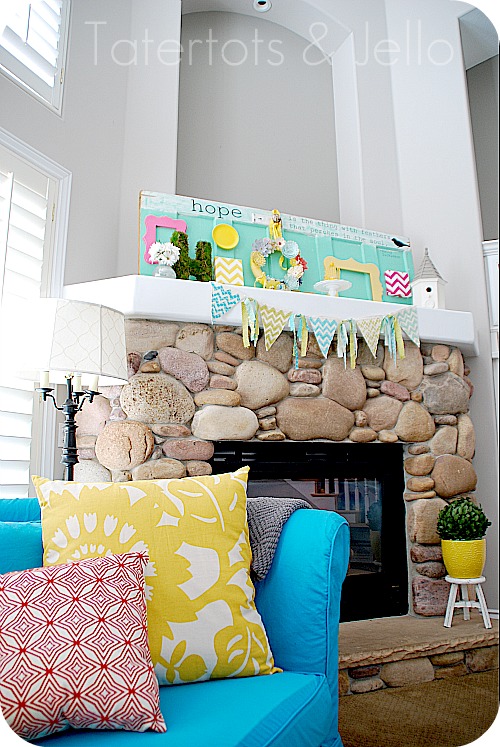 and after: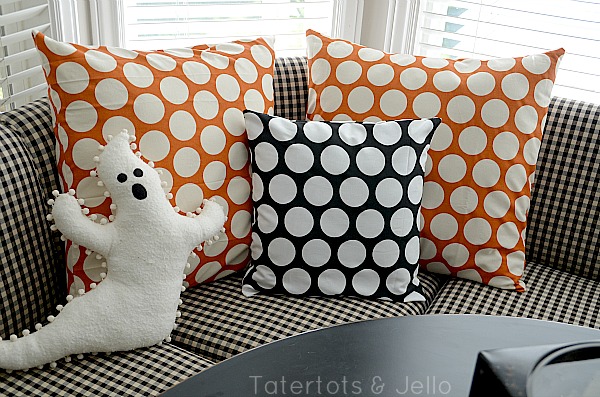 And I love that my Spring Pillows are still there under the pillow covers, all I have to do is take the covers off when I want to use them again!
Happy Halloween!!
What's YOUR favorite holiday to decorate for?
xoxo