This might be my favorite project of 2011… I don't know. I really like it a lot.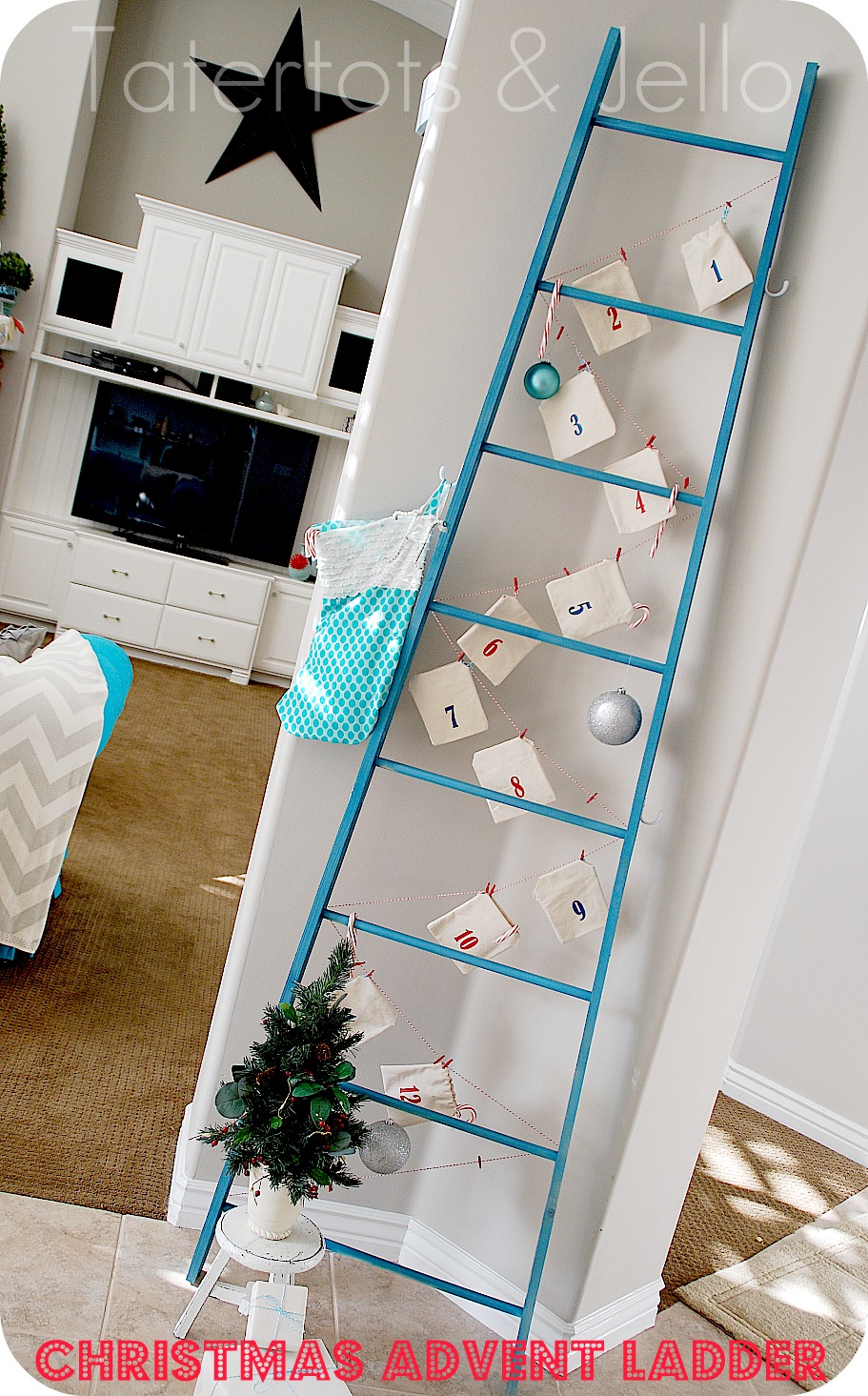 I have been looking for a good place to hang holiday cards. Then I had to come up for a project for our little web show — Get A Little Creative in June and I thought a ladder might be a festive idea. I looked around for a vintage ladder at some thrift stores, but after coming up empty-handed, I decided to try my hand at making my own ladder.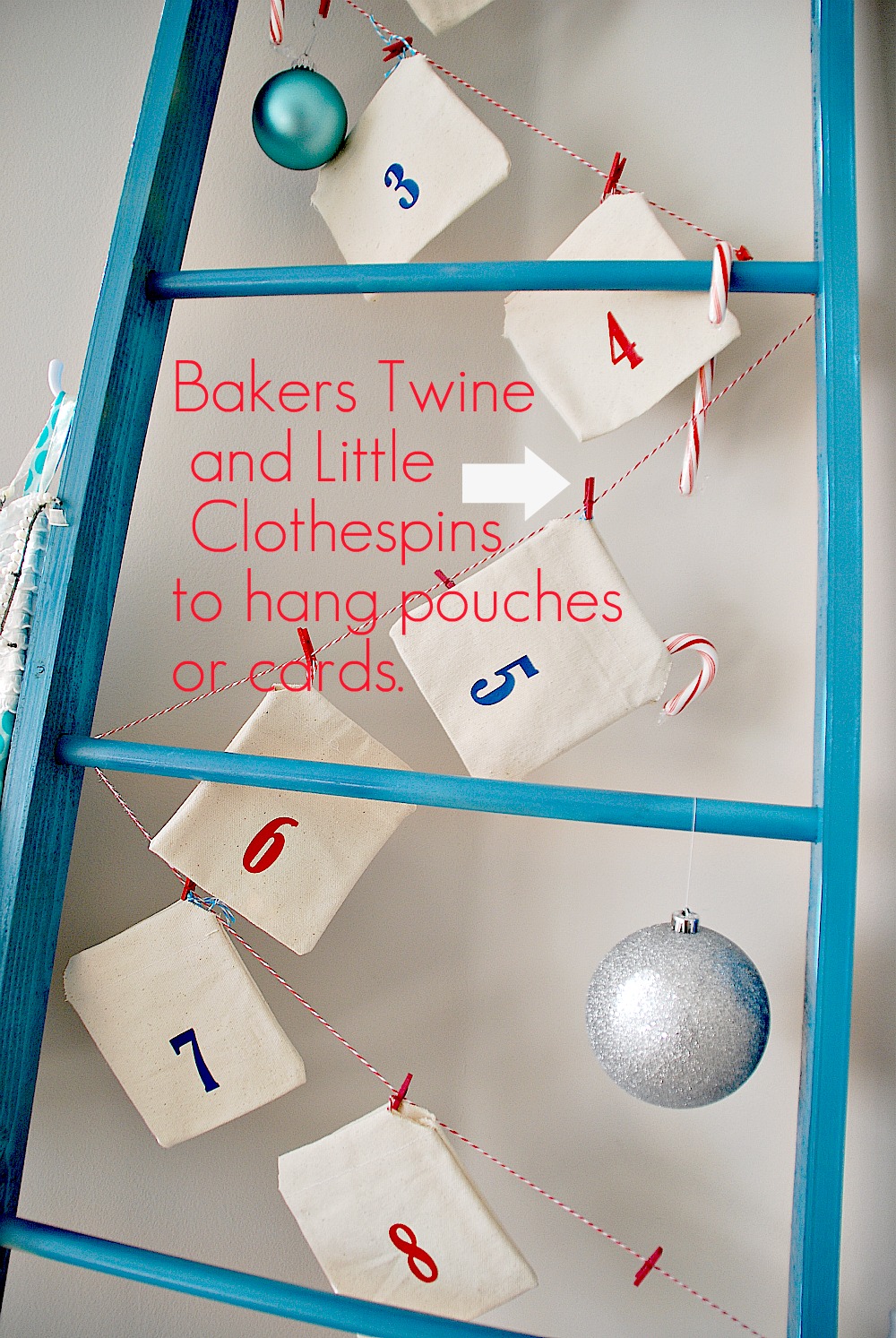 The nice thing about making your own ladder is you can make it any size you want! Plus, it's really inexpensive! The whole project cost me under $20. I think I will leave it up all year. I can use it to put up invitations, art work or just leave it as an art piece. I painted it blue to go with my decor, but I think it would be cute in ANY color!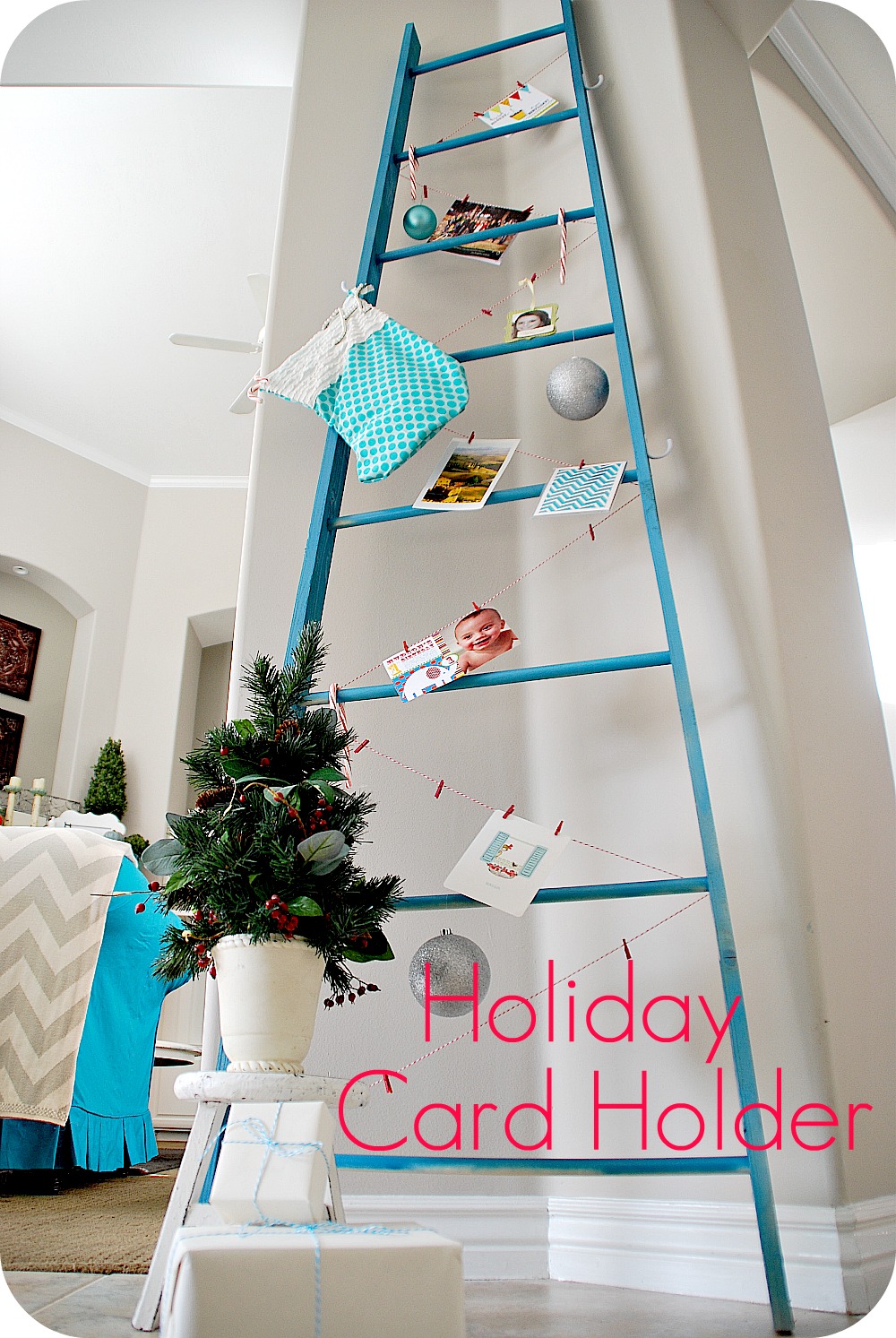 And you can use this ladder for many different uses. It is a fun idea for displaying Christmas Cards. But I also think it's also a great way to display an advent calendar. I made these canvas pouches for the 12 Days of Christmas. I used my Silhouette and heat Transfer material to make the pouches with Bakers Twine from Twisted Sugar Twine to cinch the ends. I added the little red clothespins from Canvas Corp. And I added hooks to the side for stockings or little Christmas cones filled with goodies. I made a stocking with left over fabric and Ruffled Fabric from RuffleFabric.com. This might be a good idea if you don't have a fireplace. You can display your Christmas Stockings by hanging them on the hooks.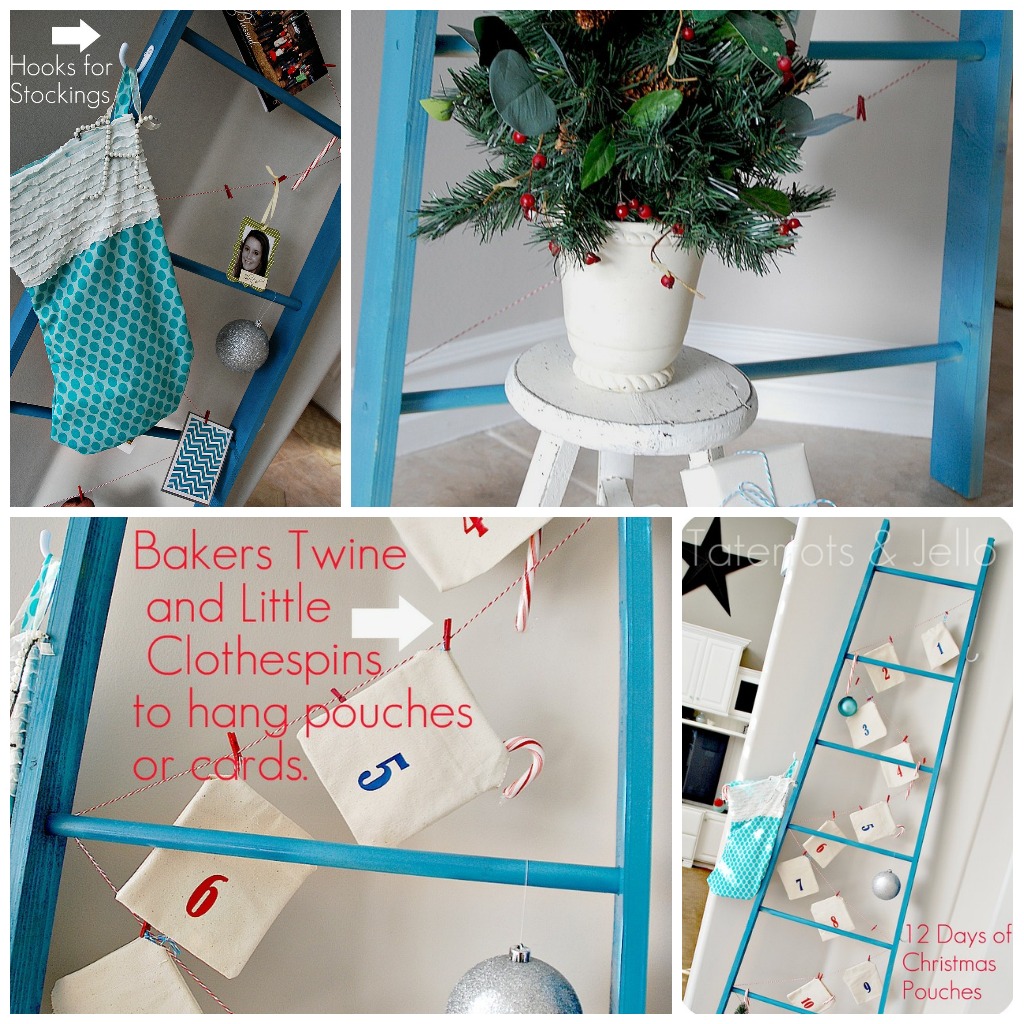 Here's how to make YOUR own DIY Christmas Ladder:
1. Measure out two 1×4's — mine were 8 feet in length.

2. Get some 3/4 inch Dowel Rods for the Rungs.

3. Measure how wide to make the rods.

4. Cut the rods. Then Drill out the rounds for the rods, using your drill. You want the rods to angle in toward the top of the ladder.

**a tip — use masking tape to mask off the depth you want to drill, that way you don't go all the way through the side of the board. You want to only drill through 1/4 of the depth of the board. that way the dowel will fit snugly into the groove, but you still have some board to screw the dowel to the outside of the board. This will make your ladder rungs sturdy.

5. Drill out the round.

6. Screw the rod into the 1×4.

7. Spray paint and sand the ladder. Add the eye screws and thread Bakers Twine through.

8. Hang up your decorations!!
Technical notes — My ladder is 8 feet tall. I spaced the dowels out 12 inches in height. The lowest dowel is 24 inches wide, then I made each dowel above it abut 1.5 inches shorter. The top two dowels are only about a half inch different in width. Keeping it real – my ladder is not perfect. For the width measurements I laid the side board out and eyeballed how wide I wanted it from the bottom to the top and then marked the space where each rung would go and measured the width across. It is not precise. I am sure there is a mathematically better way to figure it out. But I like that it is wide at the bottom and then narrow at the top. And I did measure out the space between the rungs so they were all the same. And to be fair, I did make this ladder in June and then wrote the tutorial up in November so it's hard to recall all the details 🙂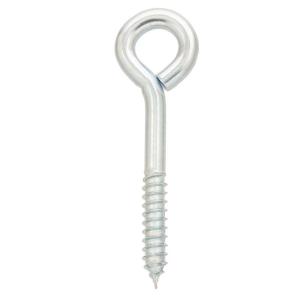 I screwed the eye hooks into the back of the ladder — I screwed one at every dowel from from side to side.
Now you have a place to display your kids' artwork, cards or advent calendar. The ideas are endless!!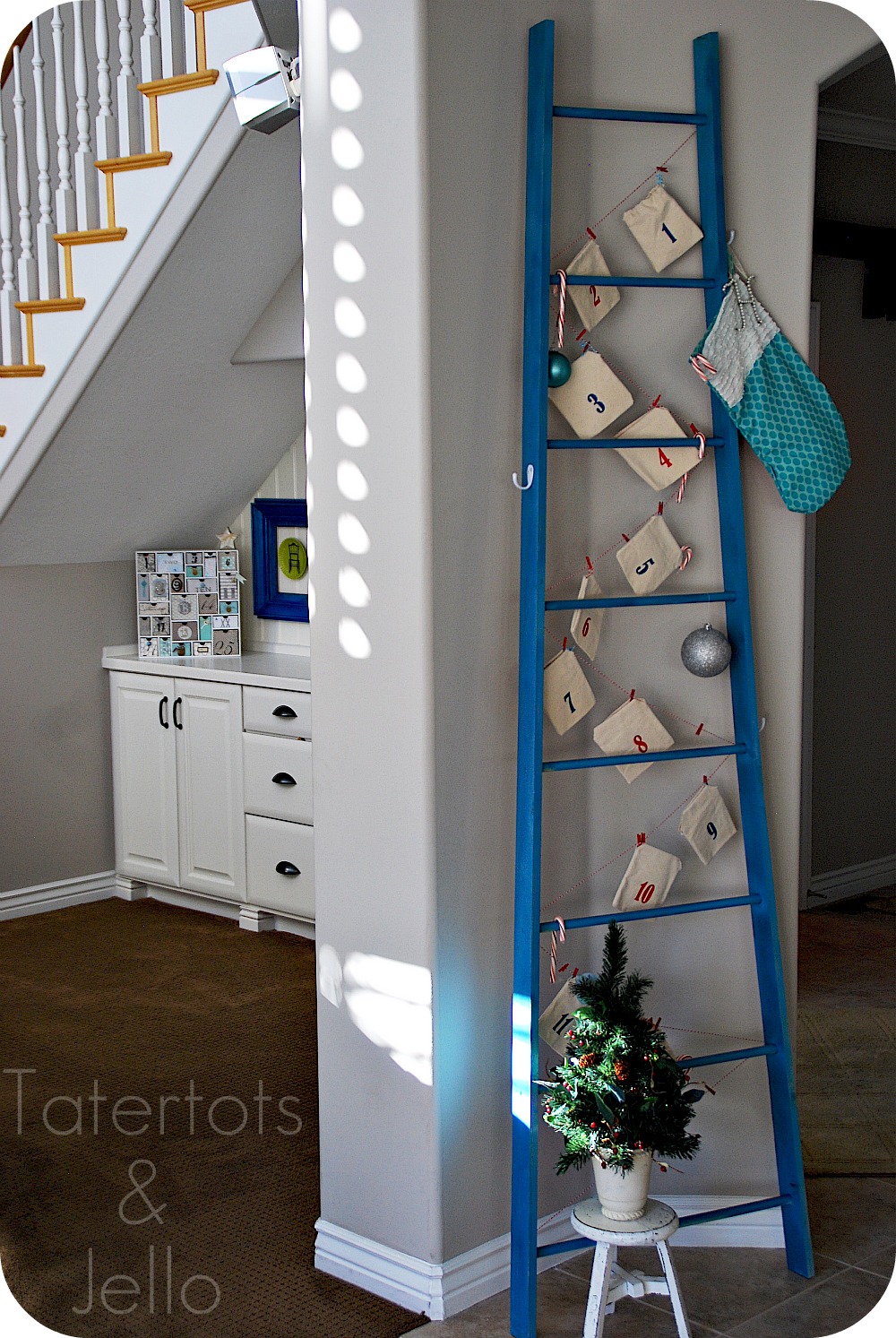 Merry Christmas!!
xoxo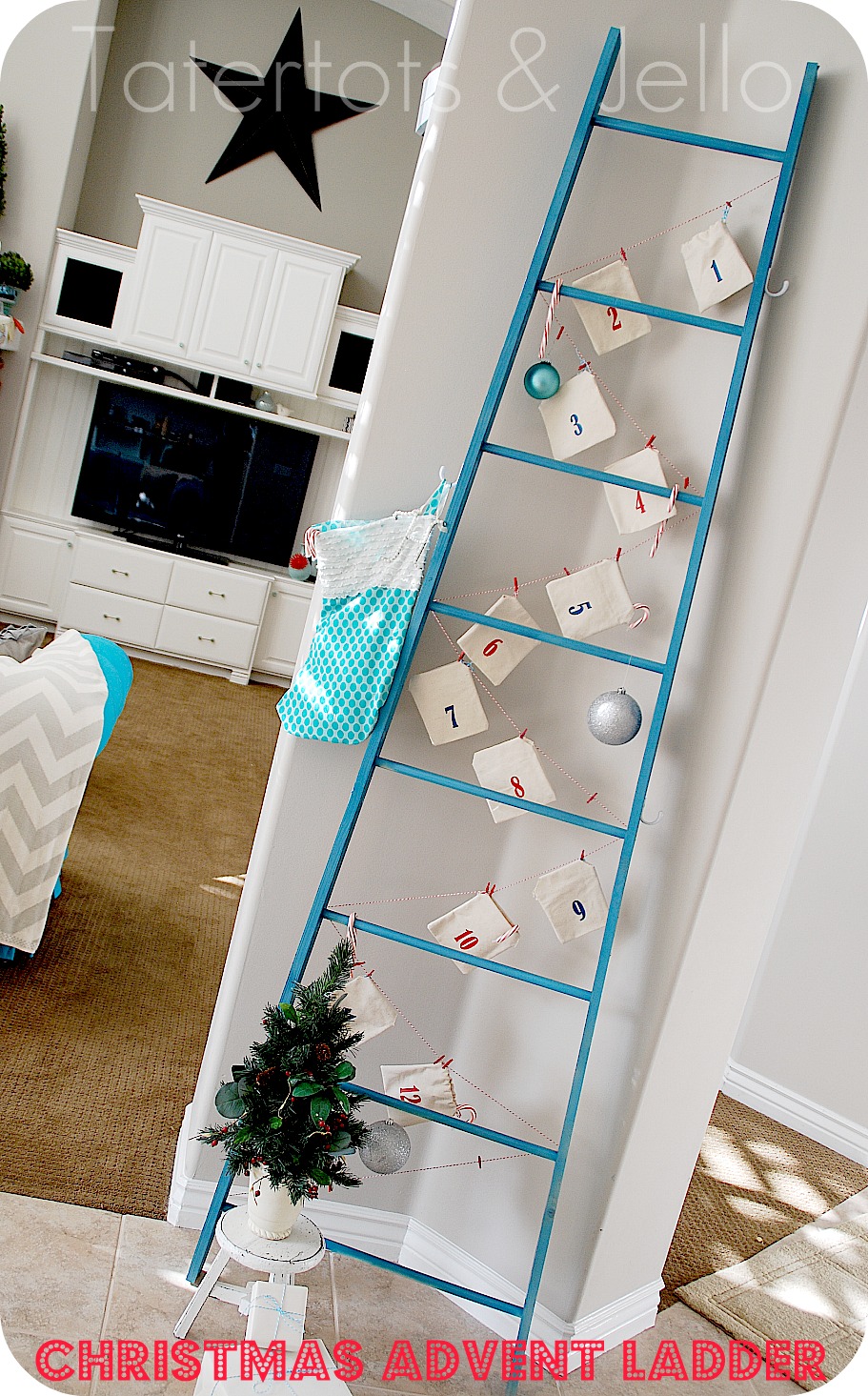 PS — Here's our Little Creative Christmas episode on My Craft Channel with the Christmas Ladder project: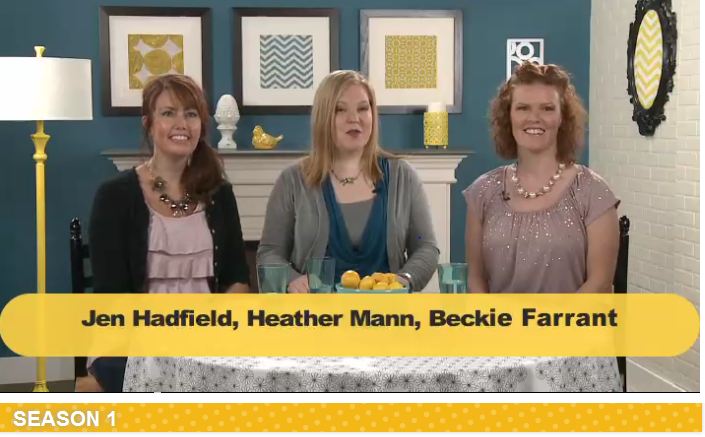 PS — I'm linking up to these fun parties!!
Today's Creative Blog – Get Your Craft On Party!
and

PS –Come join in the fun discussions at the International Delight #CoffeeTalk Community. It's a great place to chat!!