I may end up with chandeliers in EVERY room in my house — I love them so much!!
So when I was working on my Guest Room Redo — I knew I wanted to change the dreaded nipple light fixture with something a little more fun. PLUS, that light fixture hardly let in any light. I also knew that I didn't have a big budget for the room, so I needed to come up with something that was inexpensive but also went with the overall beachy/modern vibe I was going for in the room!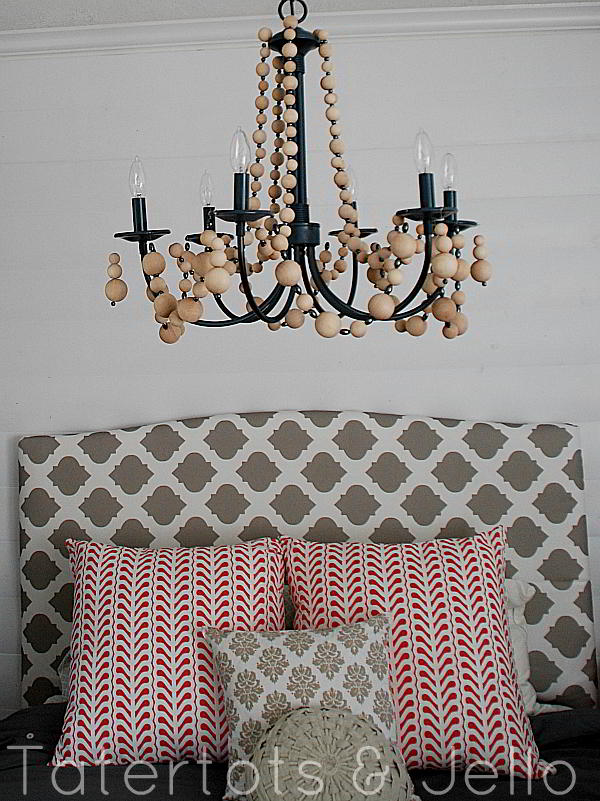 I had seen a lot of wooden bead chandeliers. I loved the way they looked, but NOT the price tags!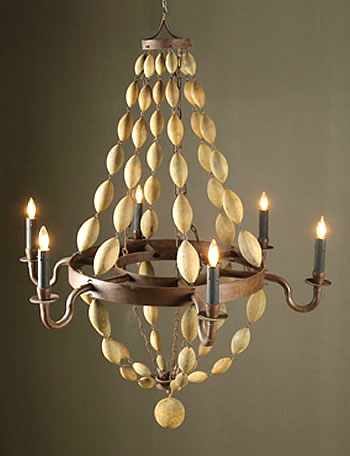 Ball Chandelier — Cottage Chic Store $2,189.00
I saw a great idea on Better Homes and Gardens. They attached hooks in each of the wooden balls to attach them to each other.

I liked the idea, I thought it might be easier to string the beads instead of screwing in hooks in each of the beads. I spray painted an inexpensive chandelier from Lowe's a dark grey. And instead of attaching hooks, I drilled holes in all of the wood balls. I bought the wood balls at Hobby Lobby. I bought two different sizes.
The small balls are 1 inch balls
The larger balls are 2 inch balls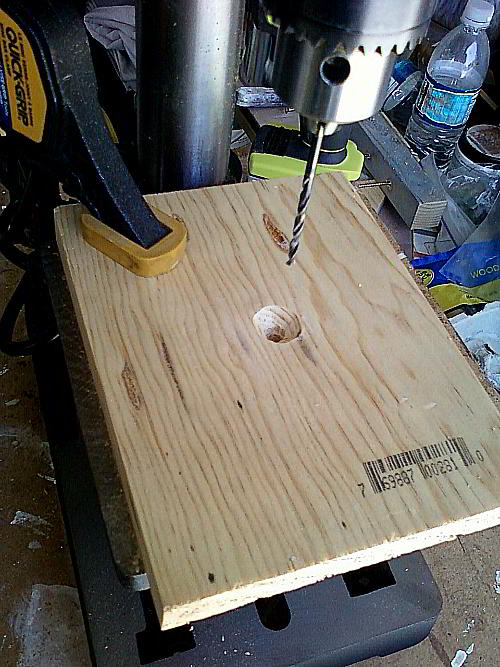 They sell them in packages. And some of them are sold pre-drilled. Others have no holes and a third type had a hole drilled in one end of the ball. So I took the undrilled and partially drilled balls to my FABULOUS father-in-law for help with drilling. He luckily has a drill press and he came up with a ingenious way to drill the holes. He drilled a indentation in a piece of wood the size of the beads and that made it easy to drill holes in the beads.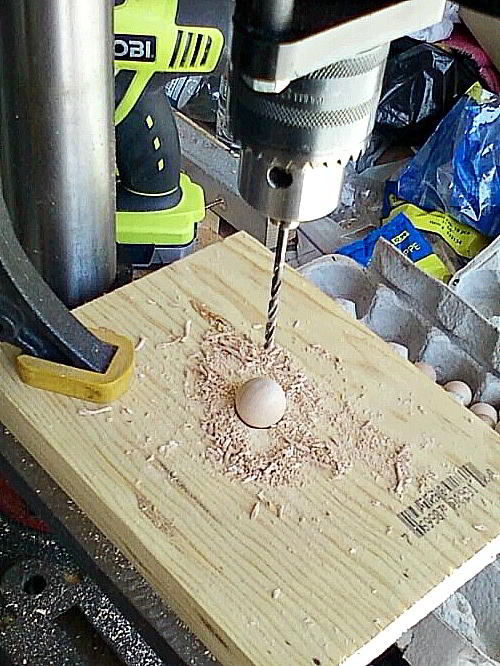 If you don't have access to a drill press, you can use a clamp to hold each bead in place for drilling. Another option is to buy the beads online pre-drilled. Here are 200 beads for $1.50. Here's a list of wooden beads you can buy online from Craft Parts.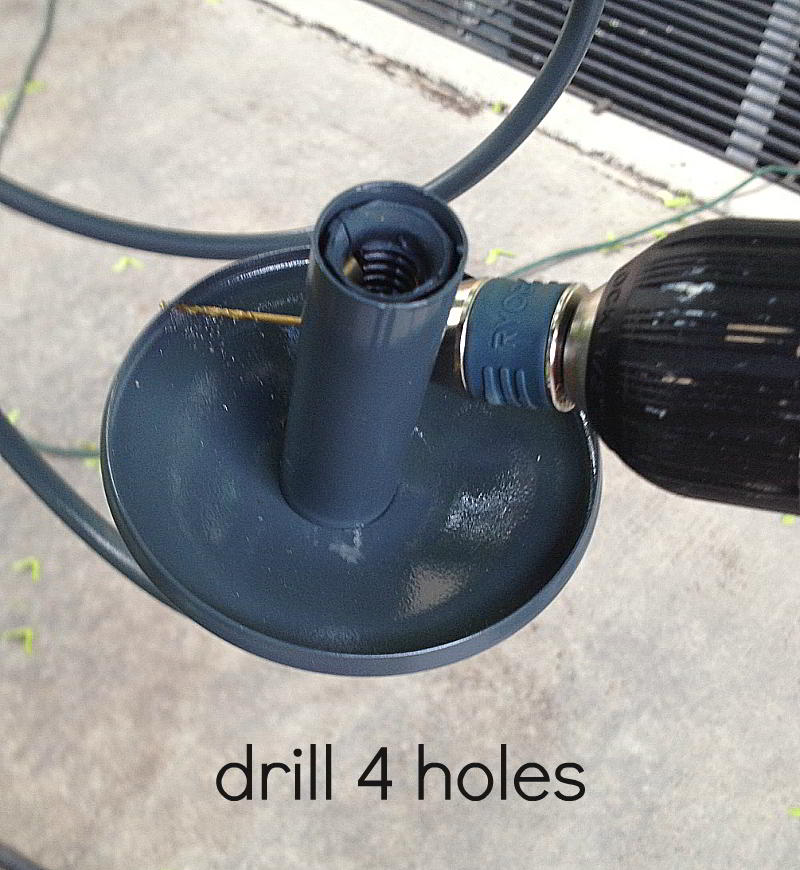 And for a little extra sparkle and to tie in with the grey chandelier and color scheme — I used hemalite beads also from hobby lobby.
I strung the beads on beading cord. Don't get the STRETCHY cord, you don't want the cord to stretch.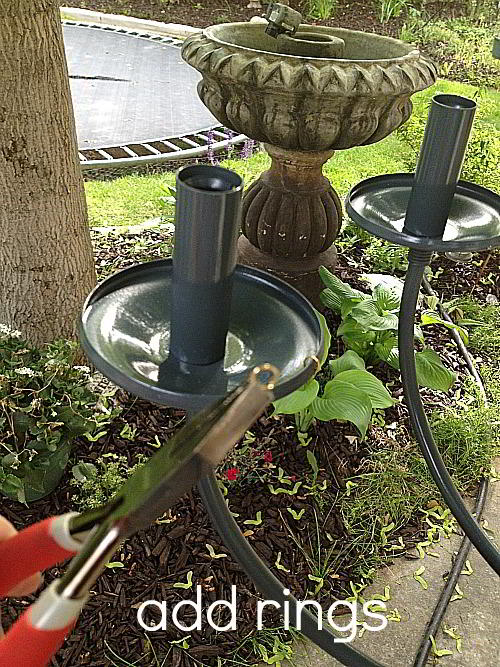 I drilled four holes in each arm of the chandelier. Then once I strung each of the strings for the sides, I tied an end to the ring on top of the chandelier and another end to a jump ring that I threaded through the closest hole to the inside of the chandelier.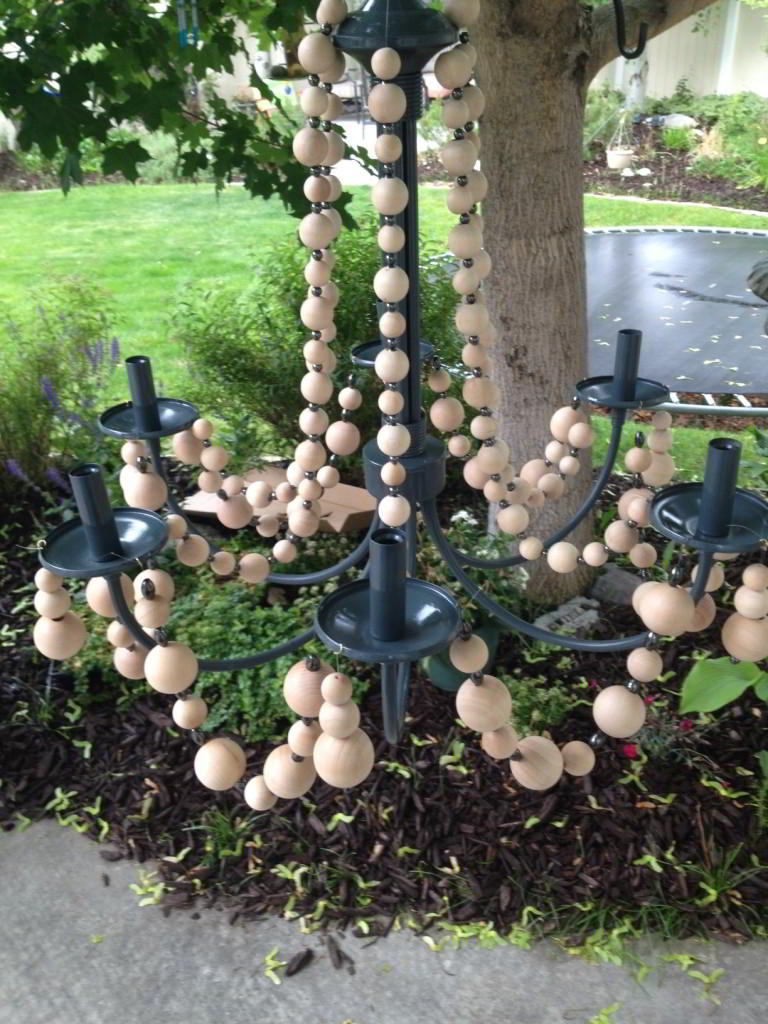 I did this with with each arm of the chandelier. Then I took a section of cord and strung beads between each of the arms of the chandelier.
Then I attached a length of the longer wood beads and hemalite beads between each of the arms, hanging down. And then I added a beaded length to the front of each arm. And then I took some super glue and added a dot to each of the knots. I swagged the light fixture over so it hangs over the center of the bed.
I was going to add a swag to the bottom of the chandelier with a 3-inch ball but I decided that it would hang too low and people might bang their heads on it lol.
And now I have a focal point of the room that is beachy and a little sparkly. Plus, it's so much brighter than the old light fixture. The new one has six 60-watt bulbs. We even put a dimmer on the light fixture so our guests can decide how bright they want it to be!!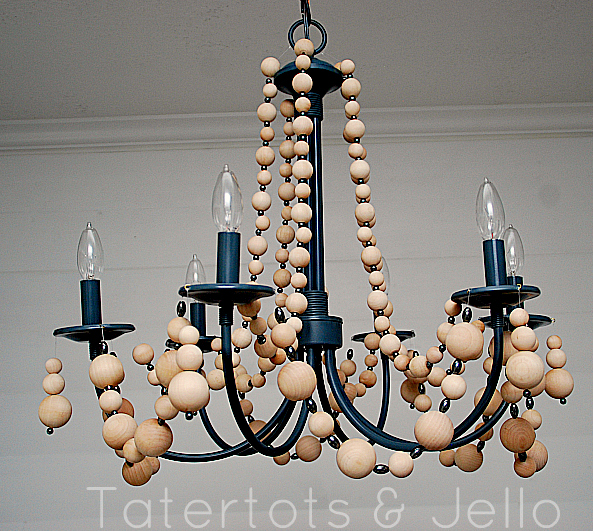 I am so pleased with how the room has turned out. And instead of a 2,000+ light fixure, you can make one for less than $100 AND love it even more because YOU made it!!
My mom stayed in it this weekend and she loved it!! I am so excited to share more tutorials on different elements of the room AND the room reveal soon!!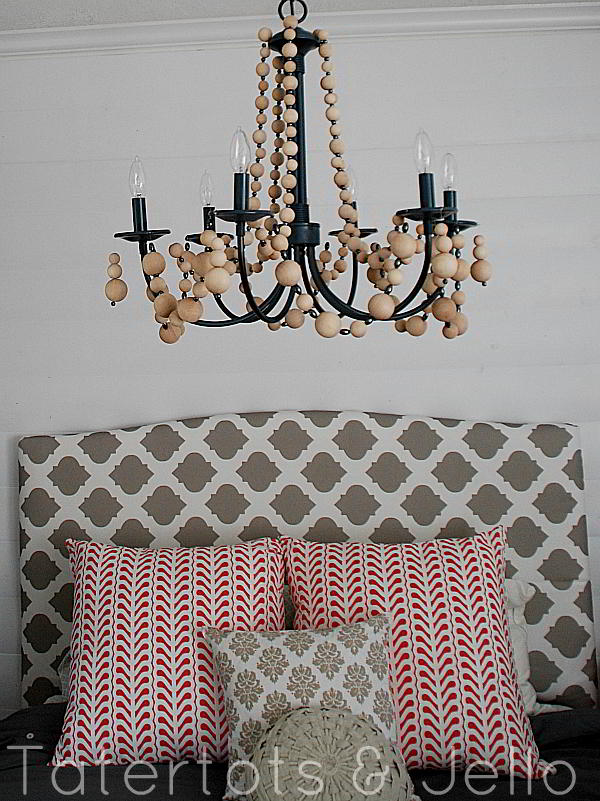 xoxo
Have a Beautiful Day!!