The folks at JoAnn Fabrics contacted me about a fun new Pinterest contest they are running. I thought you might like to know about it. All you have to do is shoot a video of your nursery with handmade decor and you can enter to win!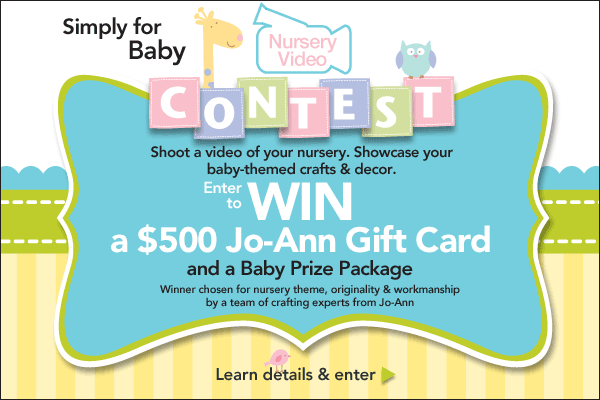 You can find out more about the Contest on the Joann Fabric Blog. I just thought I'd pass that information on to you because I thought it would be fun. And who wouldn't love free fabric??
xoxo

PS — I just found out that PeeWee Herman linked to my blog the other day. Isn't that funny???