Is subway tile too trendy to put in a new home or remodel? Farmhouse has made subway tile uber popular, is it too trendy to consider for your next home DIY project?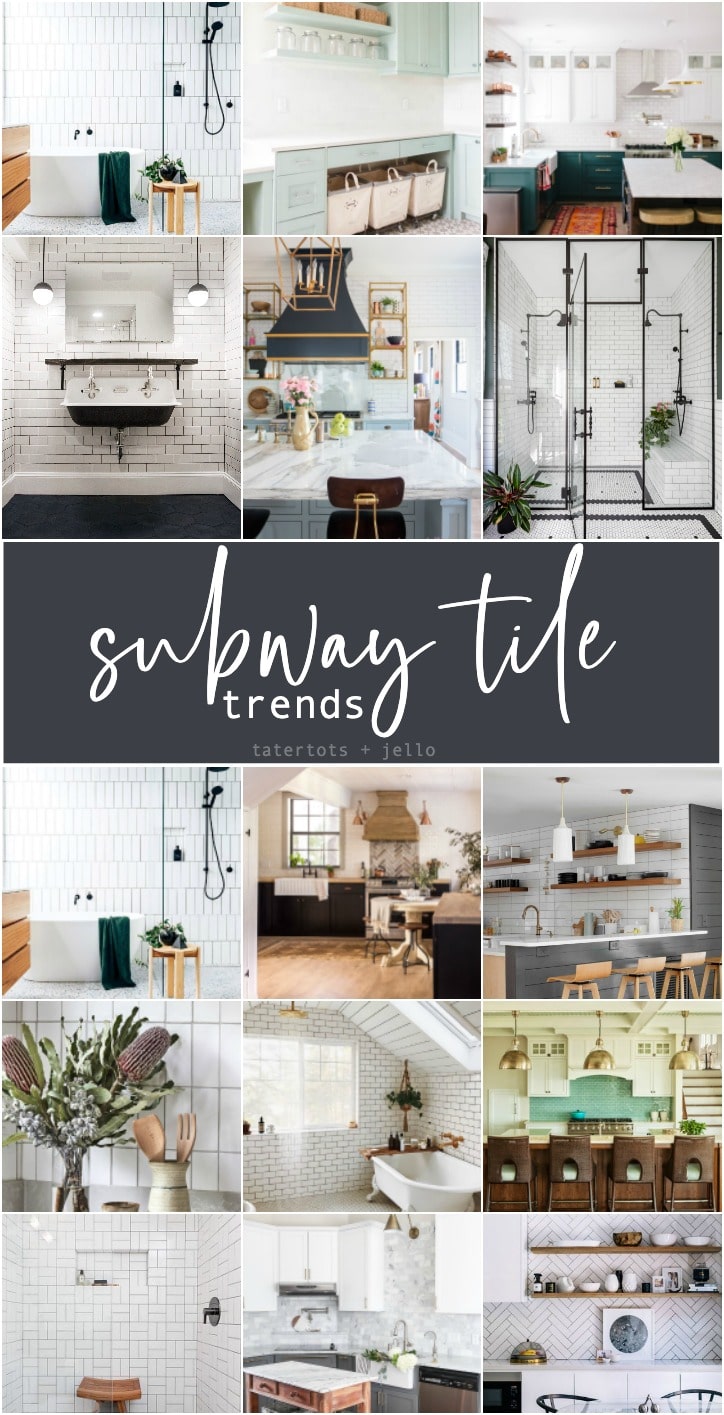 When Did Subway Tile Become Popular?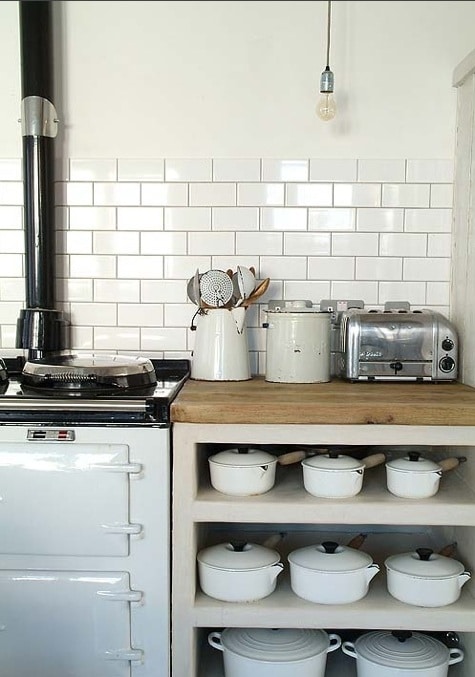 Vintage Kitchen via Remodelista
Subway tile gets its name from the subways that were built at the turn of the century. Planners liked the idea of putting tile in the new subway platforms because tile is durable and easy to clean. There was so much of these rectangular tiles put into subway platforms that these distinctive 3″ x 6″ inch white, rectangular tiles gained fame as "subway tile".
Subway Tile Makes Rooms Brighter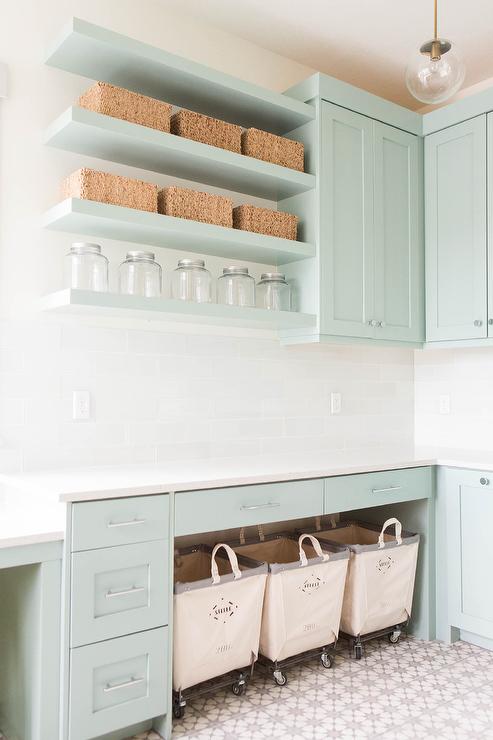 I love the cabinet color and bright white subway tile in this laundry room – Decor Pad
The clean look of subway tile quickly transitioned into its use in homes and businesses in the early 1900's. Another reason people liked using subway tile is that the white, shiny tiles reflected light and made darker homes and businesses seem lighter inside. This trend lasted for a few decades until other tile and surfaces became popular and subway tile dimmed in popularity.
Subway Tile and Farmhouse Trends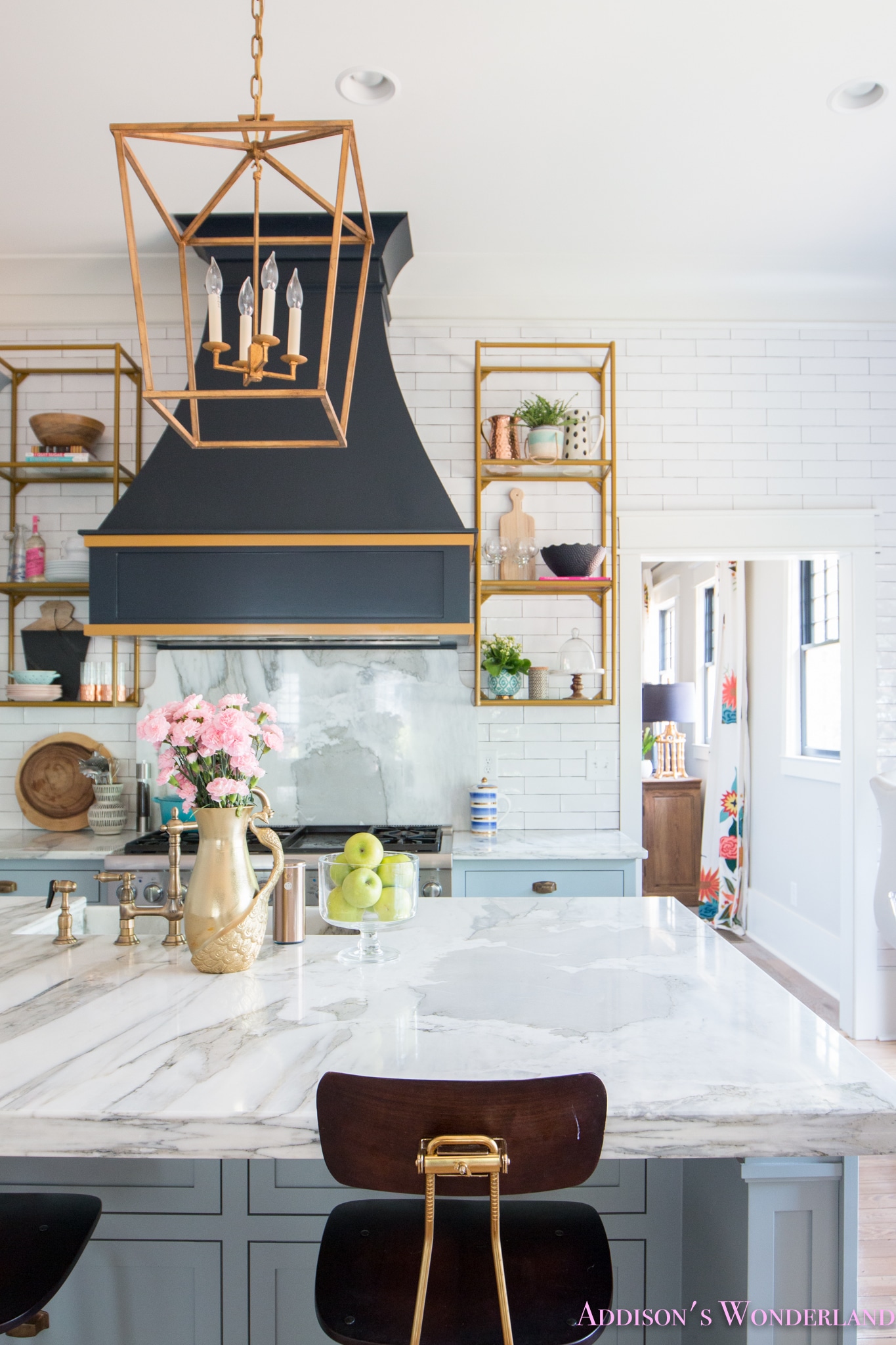 I love the bold kitchen range and gold shelves with the classic subway tile — Addison's Wonderland
Around the turn of the centery in the 2000's the farmhouse trend became popular. Suddenly subway tile was back on the home decor radar. The popularity of Joanna Gaines and Fixer Upper helped subway tile trend in a huge way. Now mid-centry homes and new homes began using subway tile in kitchens, bathrooms and other spaces.
Subway Tile is Classic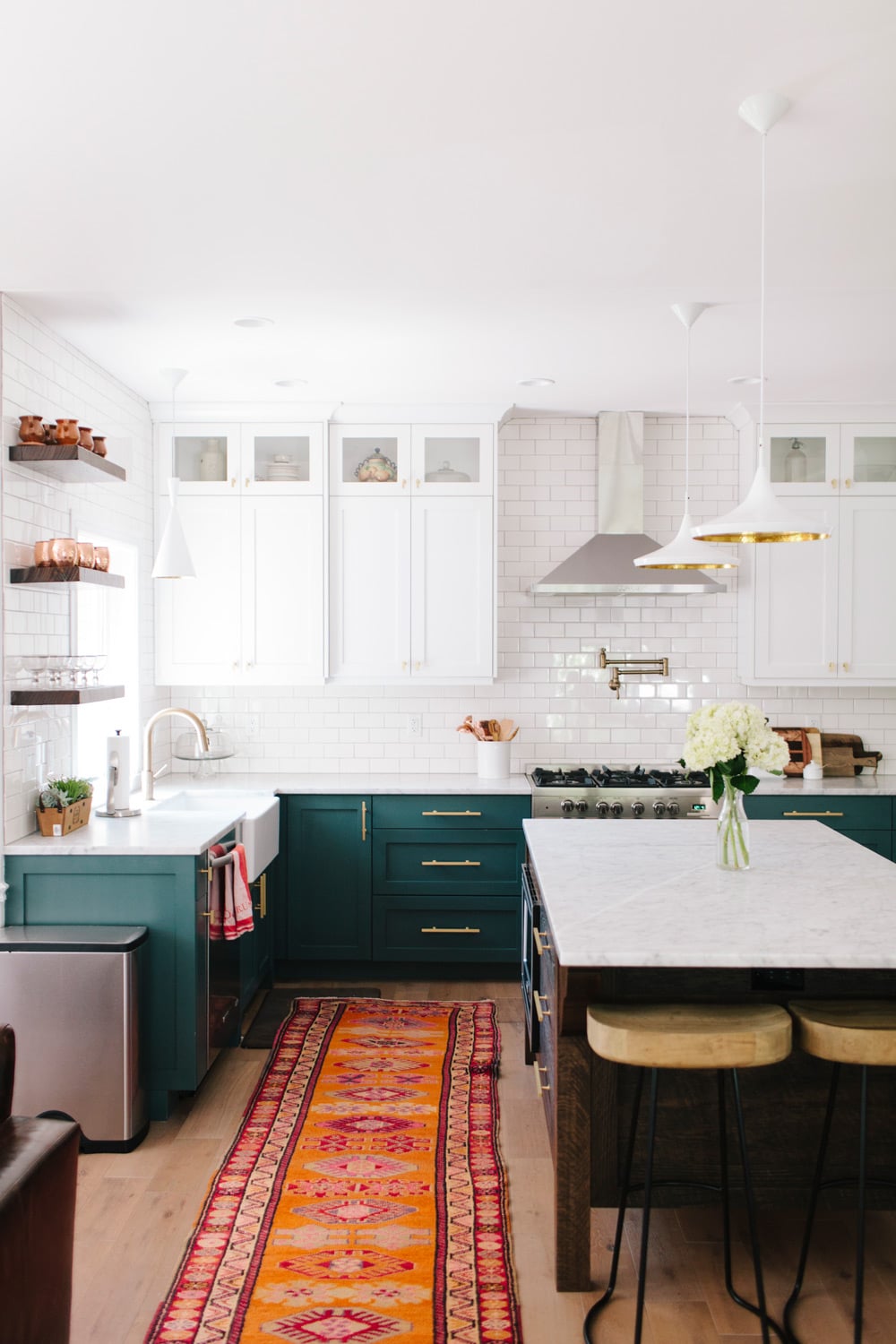 This mediterranean-inspired kitchen is so pretty – Design Sponge
Although subway tile seems synonymous with farmhouse trends, it is actually a classic that has been in use for more than 100 years. The shape of subway tile is clean and very easy to incorporate into different styles.
Use Subway Tile for Other Styles of Home Decor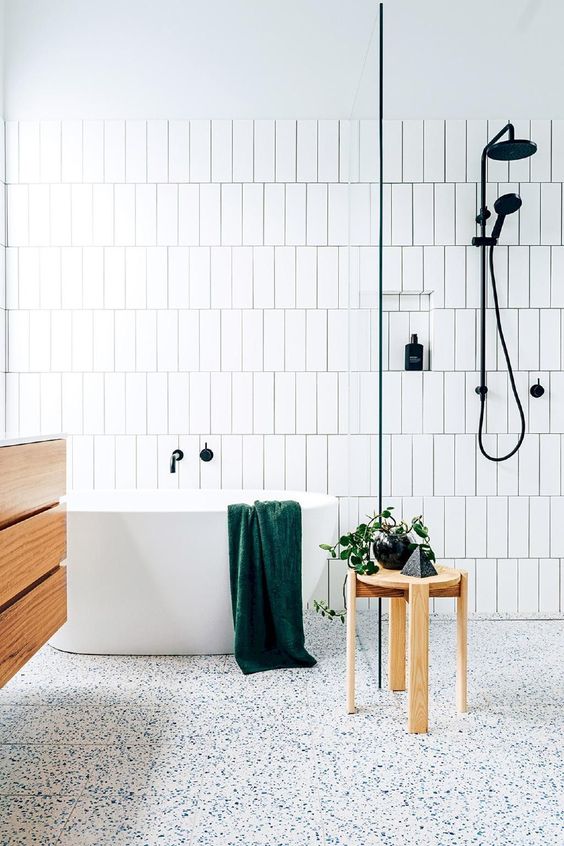 Farmhouse decor uses subway tile, but subway tile can be used in many different decorating styles. The modern shape of subway tile looks clean and modern with mid-century styles as well as modern and cottage styles.
Subway Tile Can Be Laid in Different Patterns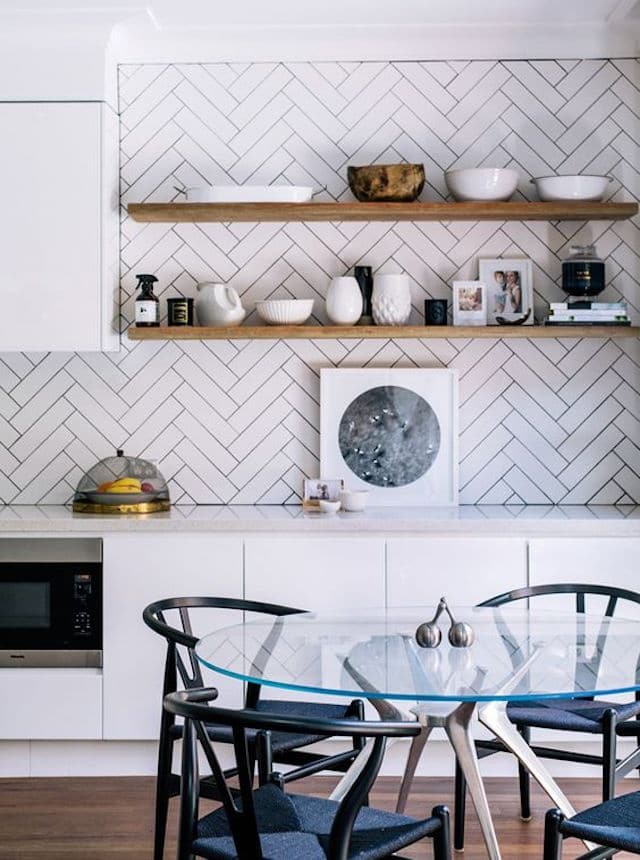 The herringbone pattern is enhanced with dark grout – The Effortless Chic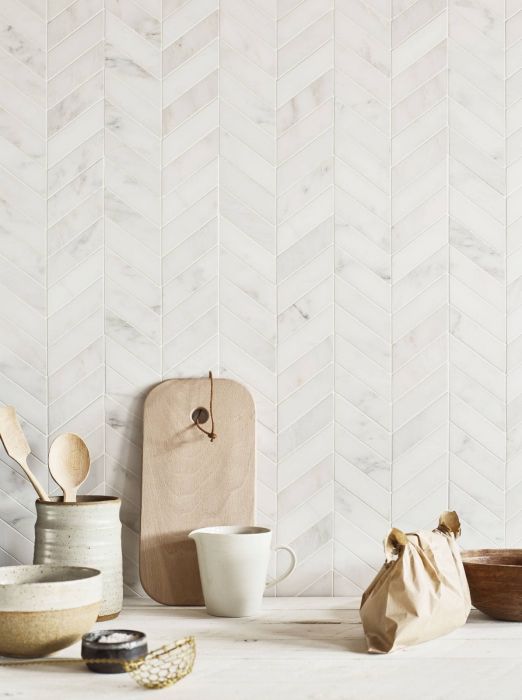 I love the colors and texture of this subway tile. The chevon pattern gives it more visual interest – Claybrook
The classic style of subway tile is a brick pattern design, but there are other ways to lay subway to give it an updated look. Stacking subway tile in rows instead of a brick design gives the tile a modern look. Patterns such as herringbone, laying tile vertically instead of horizontally and laying subway tile in square grids gives this basic tile a surprising look.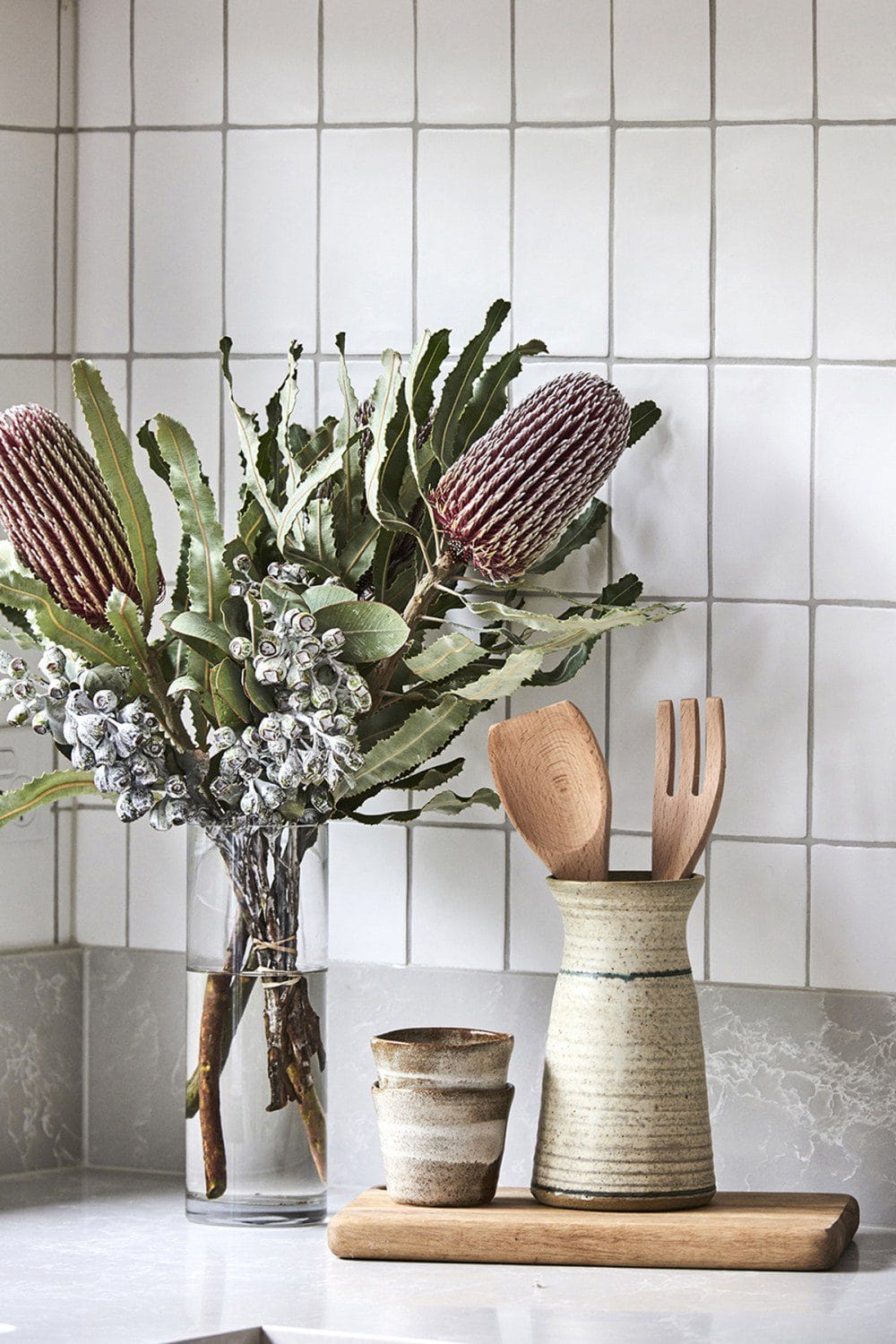 Running subway tile vertically adds a new element but the texture of the subway tile and grout is very cozy – Bicker Design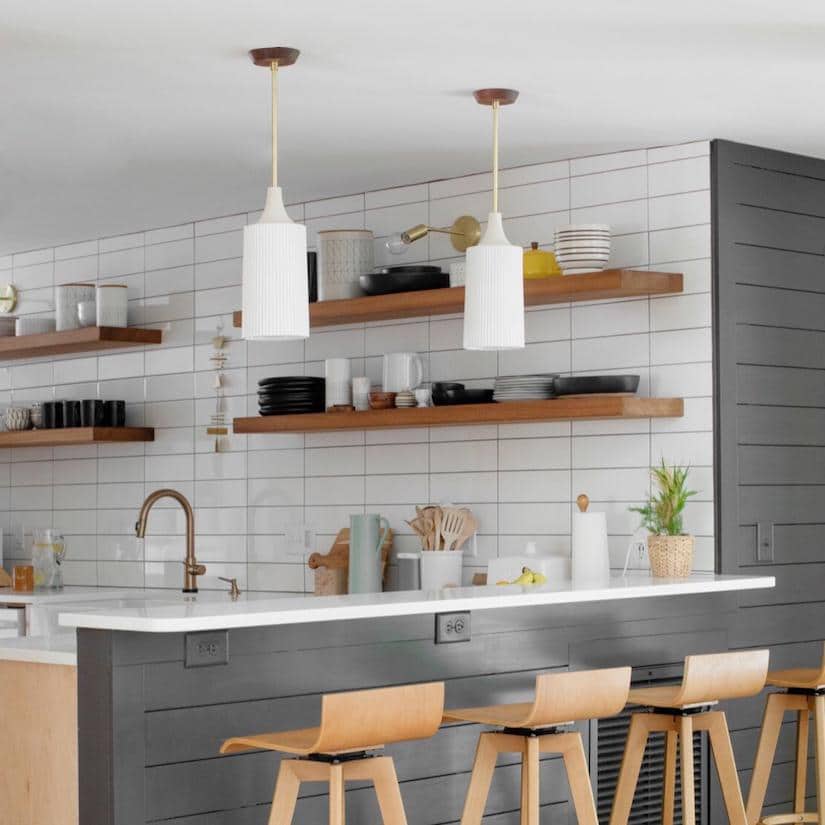 Stacking subway tile instead of using the traditional brick design updates this kitchen – Cedar and Moss
Different Shaped Subway Tile
The classic white, shiny subway material is also available in different shapes. At our 1901 cottage I used hexagonal shaped subway tile in the kitchen to echo the feeling of the traditional rectangular subway tile.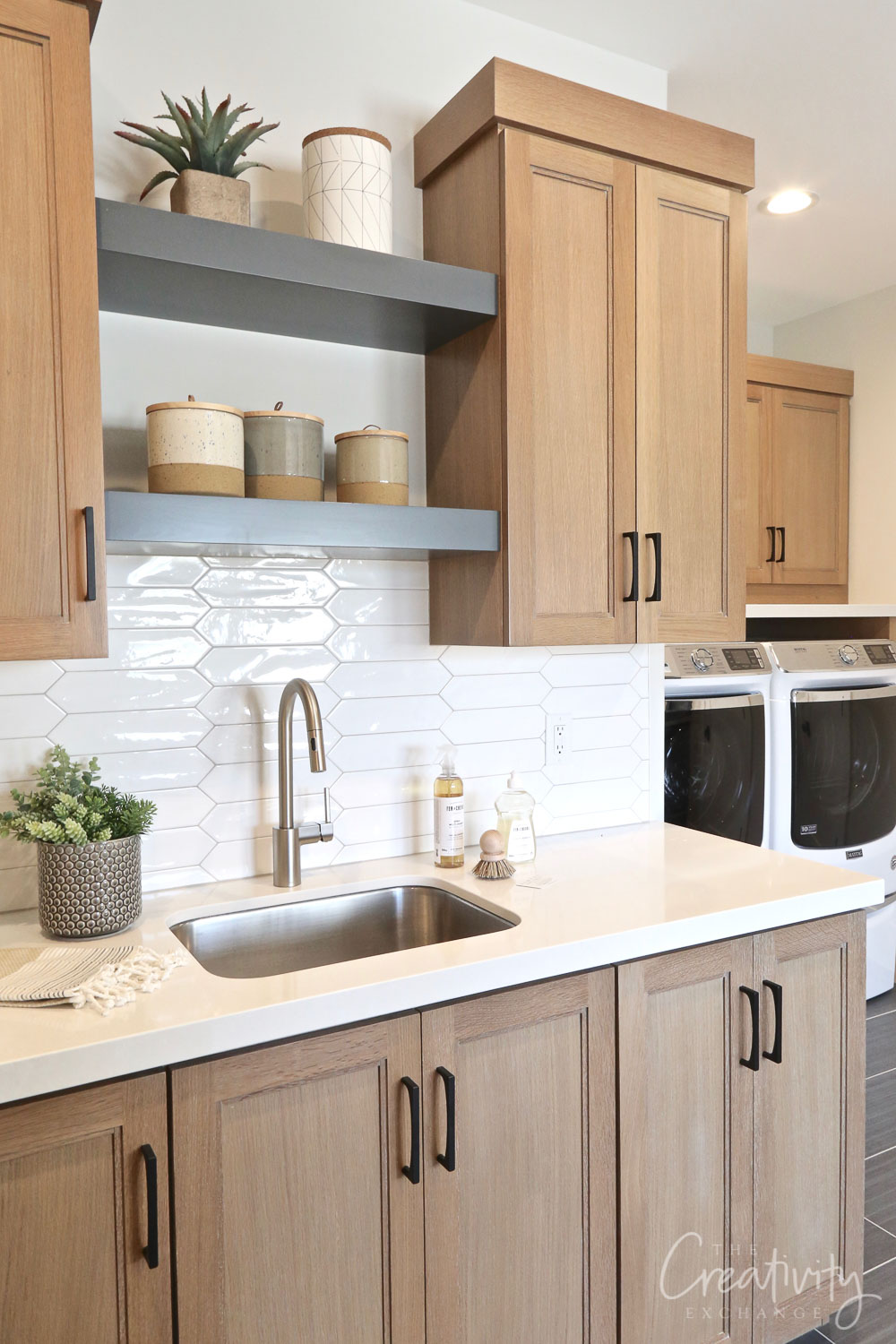 The shape and texture of this updated subway tiles is goegeous – The Creativity Exchange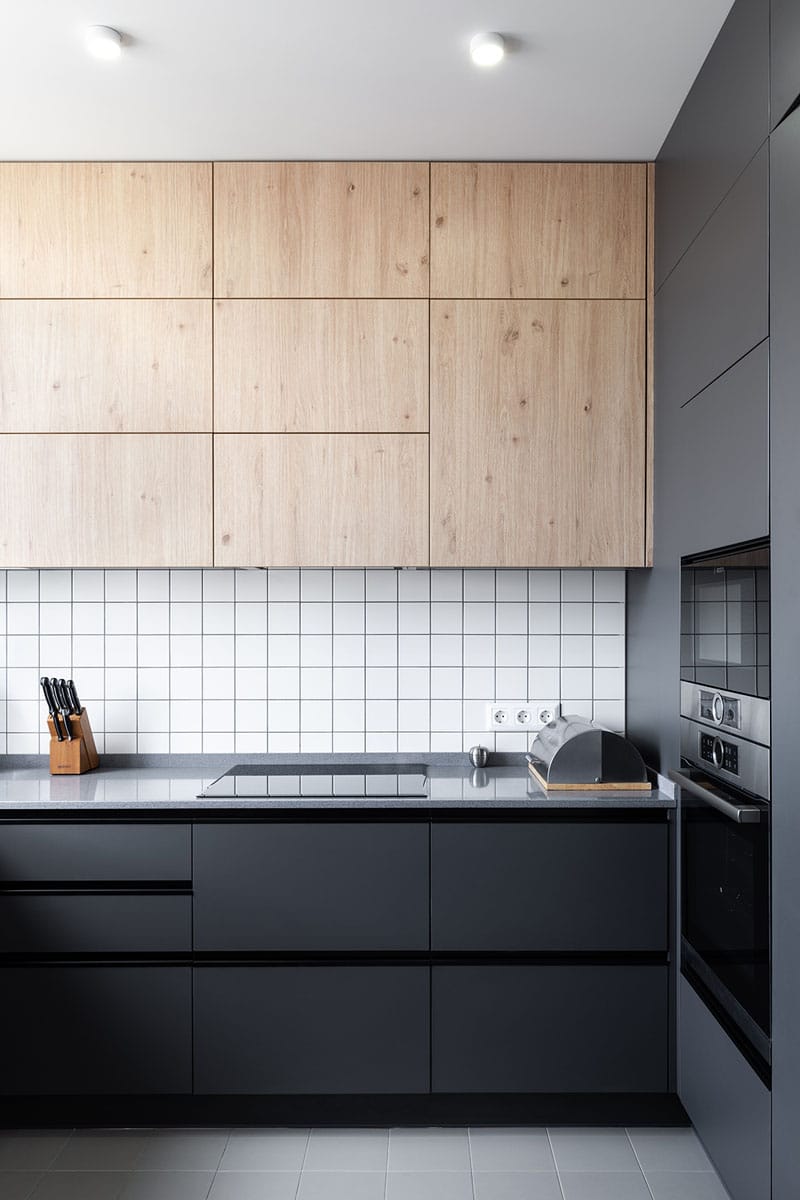 The square shape and stacking gives this kitchen a modern look – The Contemporist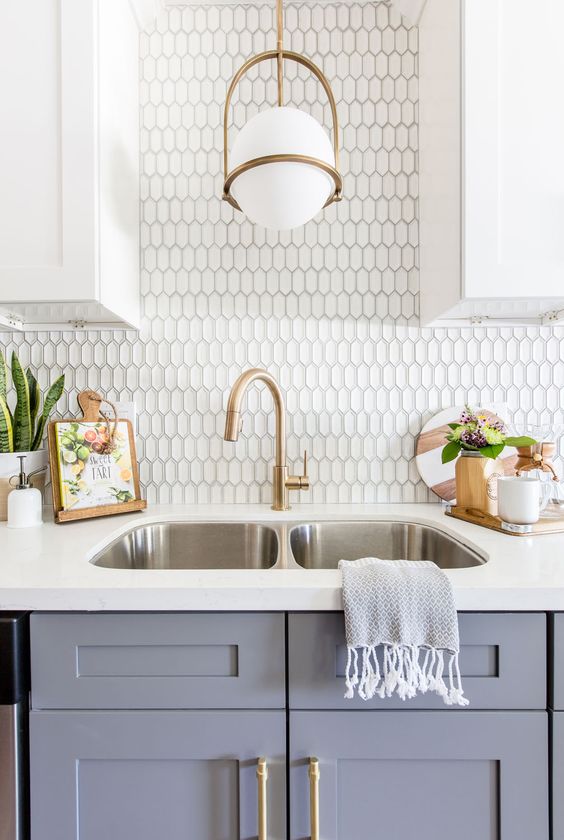 This shape of ceramic tile is a modern take on subway tile – Vantage Design Studio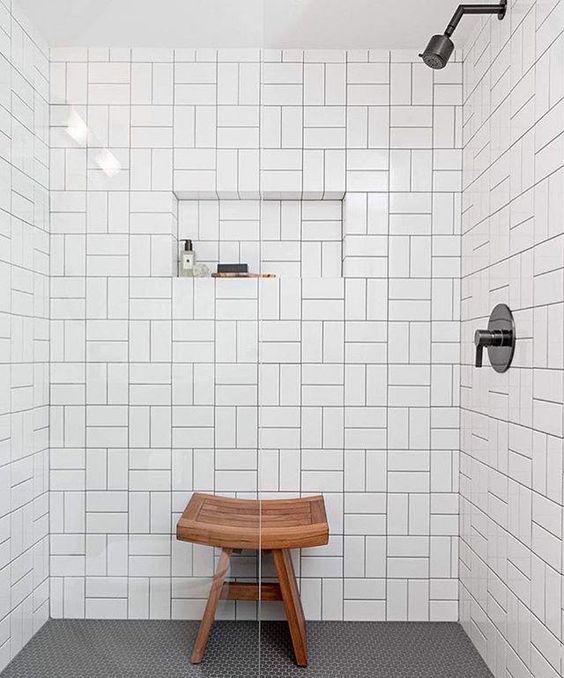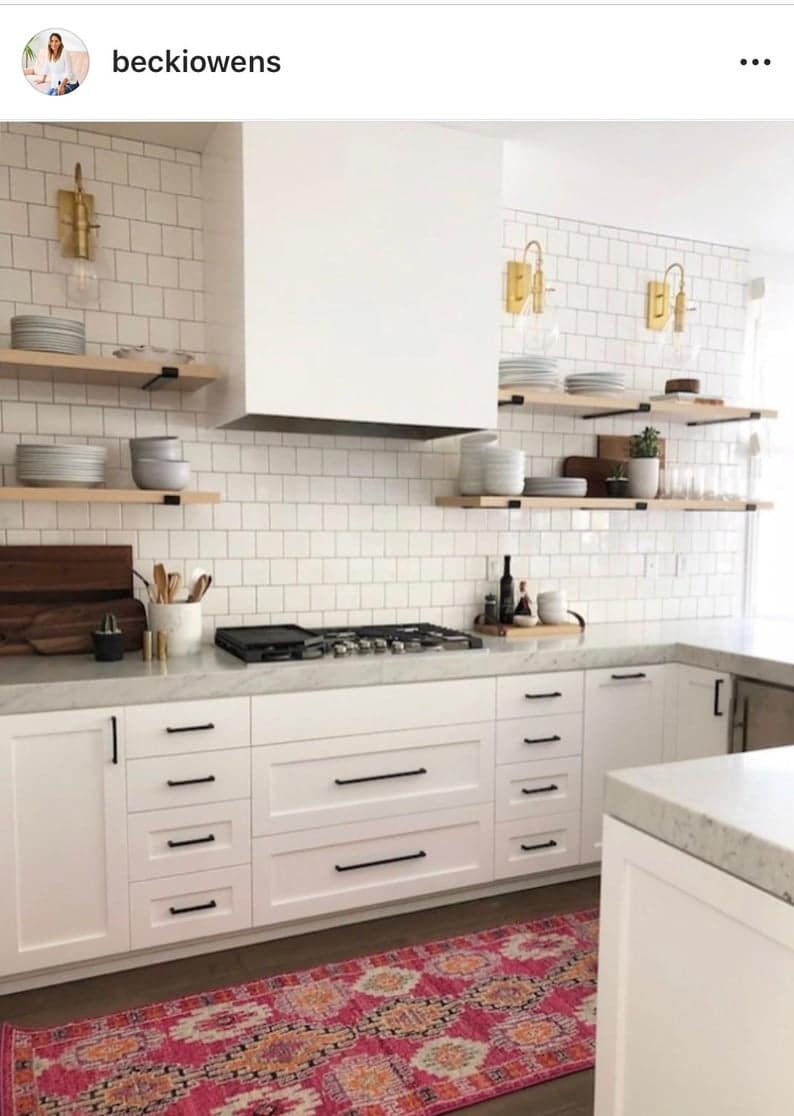 Square Subway Tile Laid in a Brick Pattern – Cascade Iron Company via Becki Owens
Update Subway Tile with Dark Grout
Another way to put a fresh spin on the classic look of subway tile is by using a darker grey or black grout instead of the traditional white grout. This is a great idea especially if you are using a different pattern such as herringbone or a square pattern.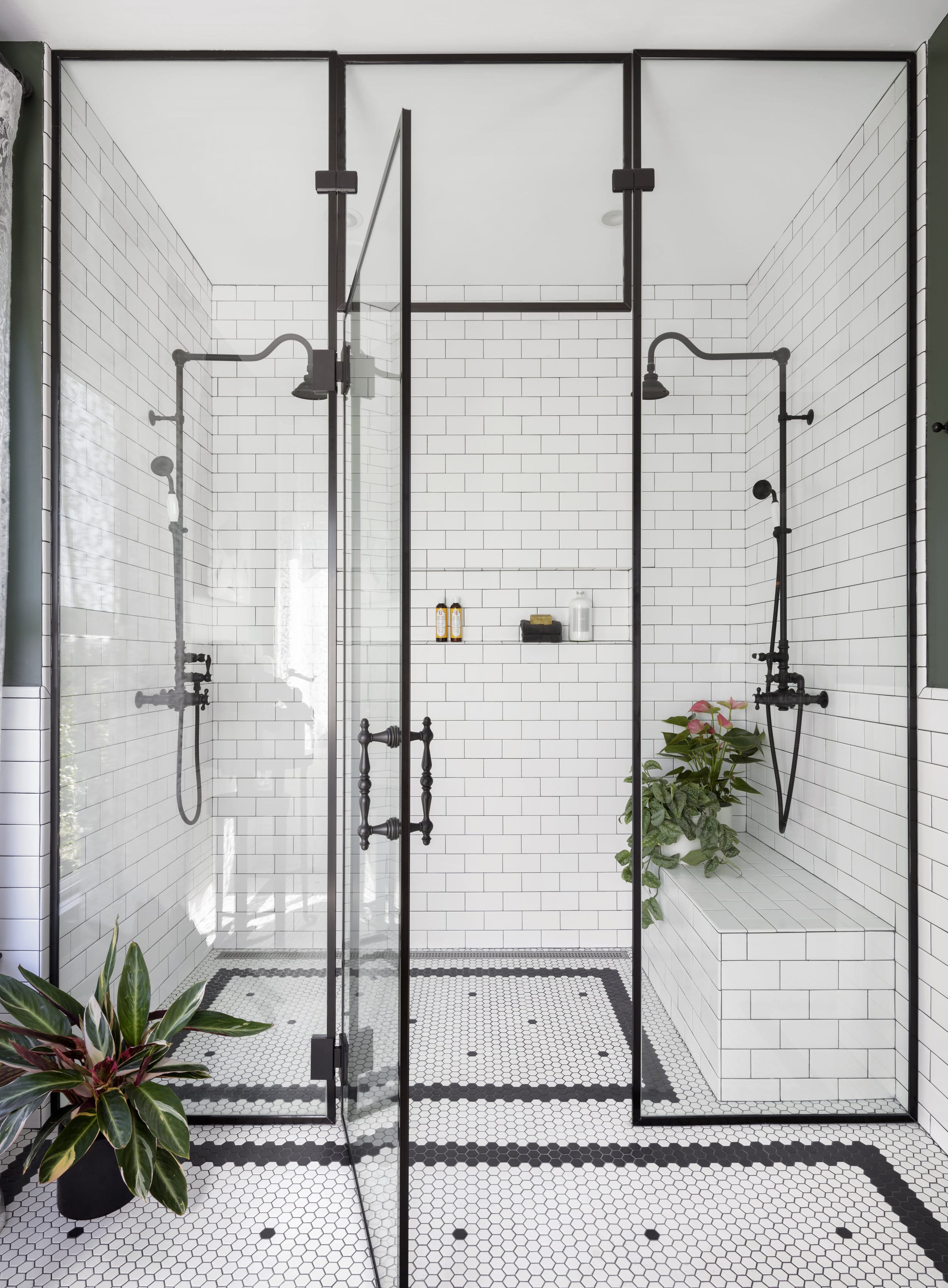 I love the mix of traditional subway tile with the modern shower design and hex tiles – Michelle Dirkse
Subway Tile is an Inexpensive DIY Update
Subway tile is an inexpensive tile compared to some other tile options. Installing subway tile is a great way to make a statement on a budget.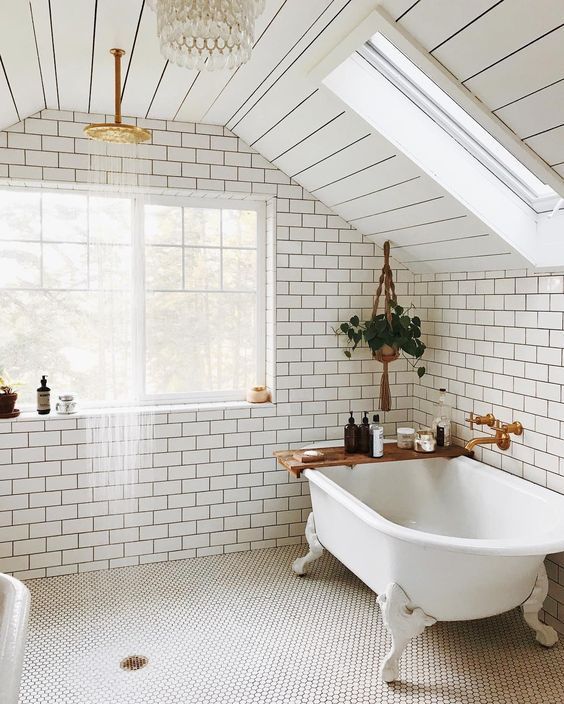 This is one of my very favorite bathrooms — Sara Parsons
Colored Subway Tile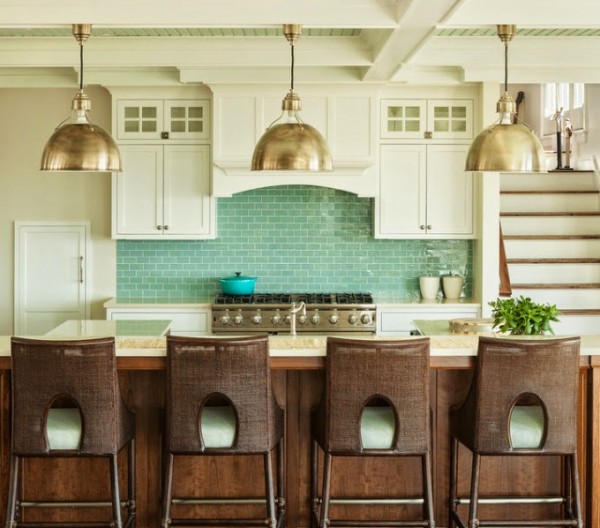 Green Glass Subway Tile – The Inspired Room
Other Subway Tile Materials
Subway tile also comes in different materials and colors. Some materials you can find it made out of are natural stone, glass and metal.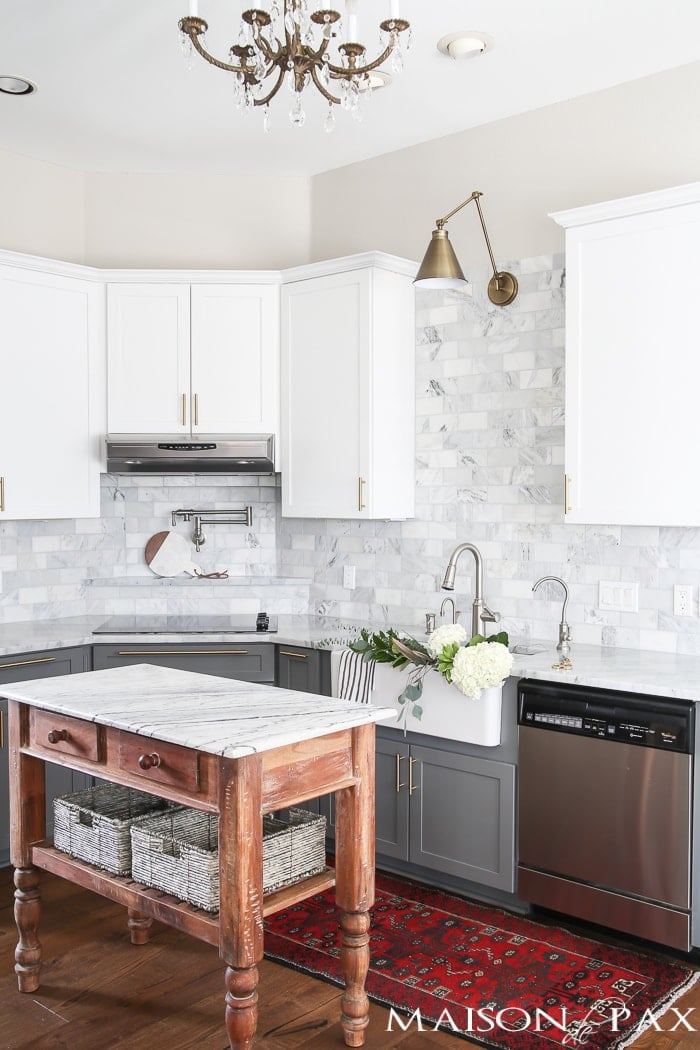 My friend Rachel at Maison de Pax created this gorgeous kitchen with marble subway tiles.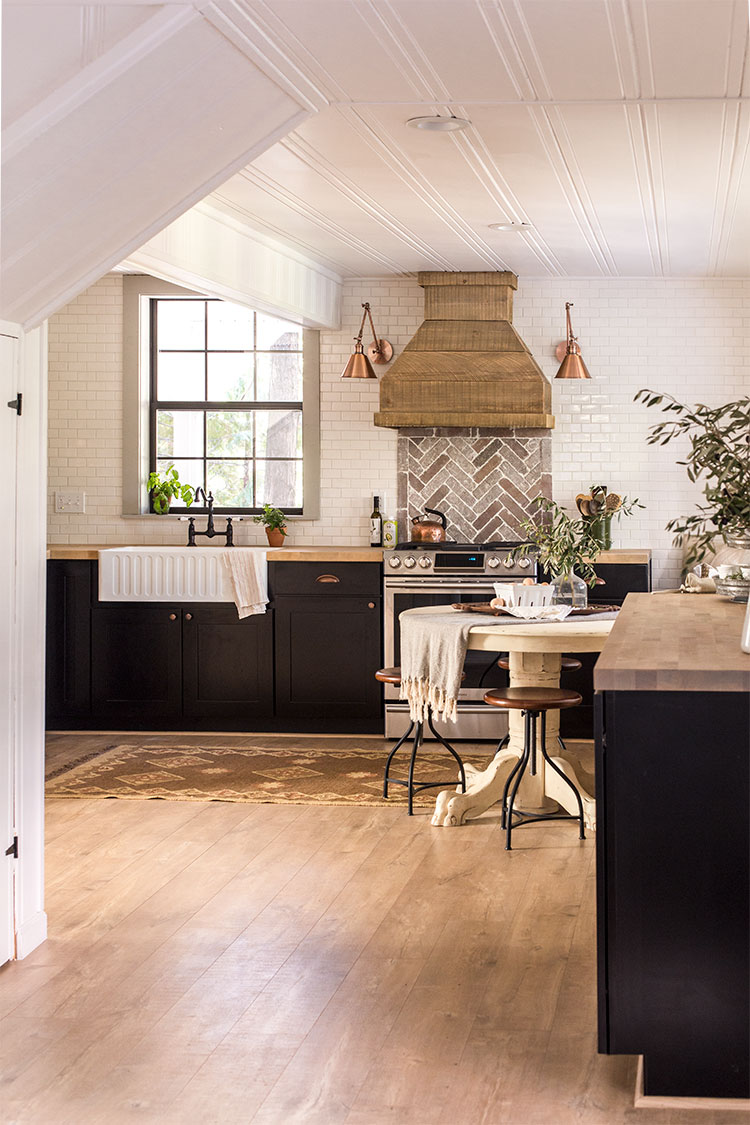 Brick Subway Tile Accent – Jenna Sue Design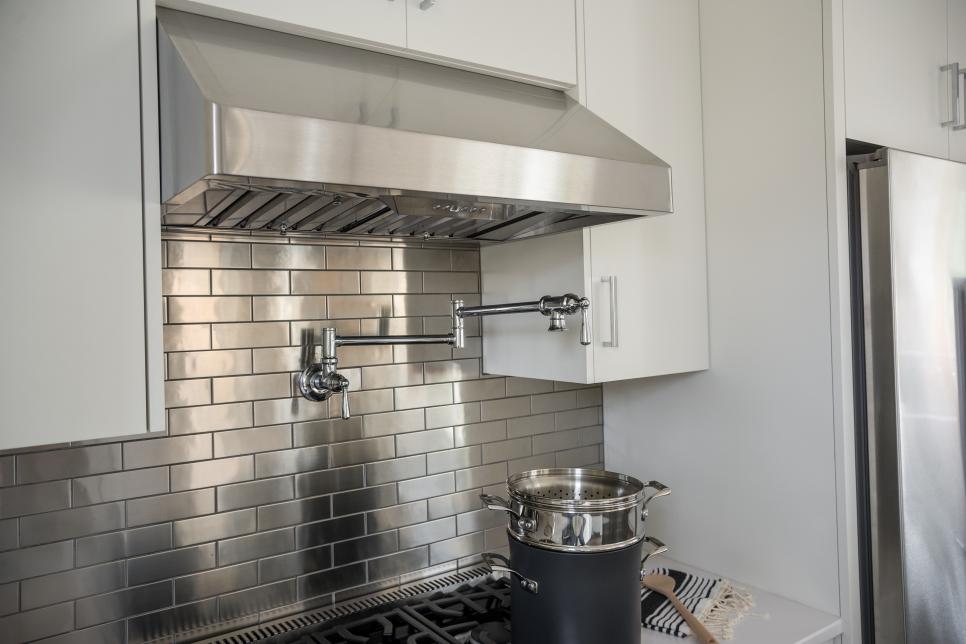 Metal Kitchen Backspash from the HGTV Dreamhouse
Use Subway Tile in Unexpected Ways
A trend that I love right now is using subway tile in unexpected ways. At our Daybreak home we used a bigger size of subway tile. We also tiled our kitchen all the way to the ceiling. Other ideas are unexpected are subway tiling alcoves, range hoods and cupboards.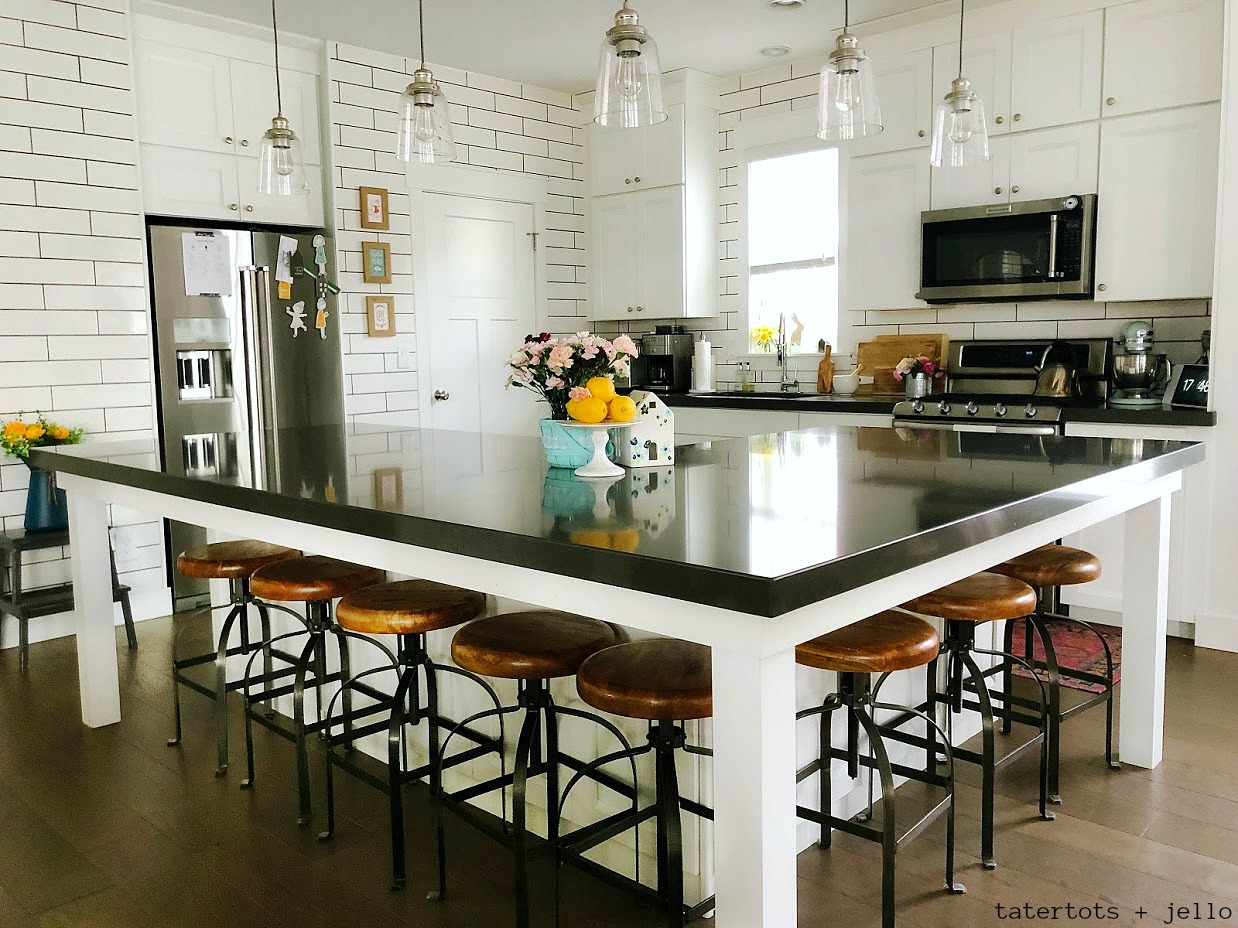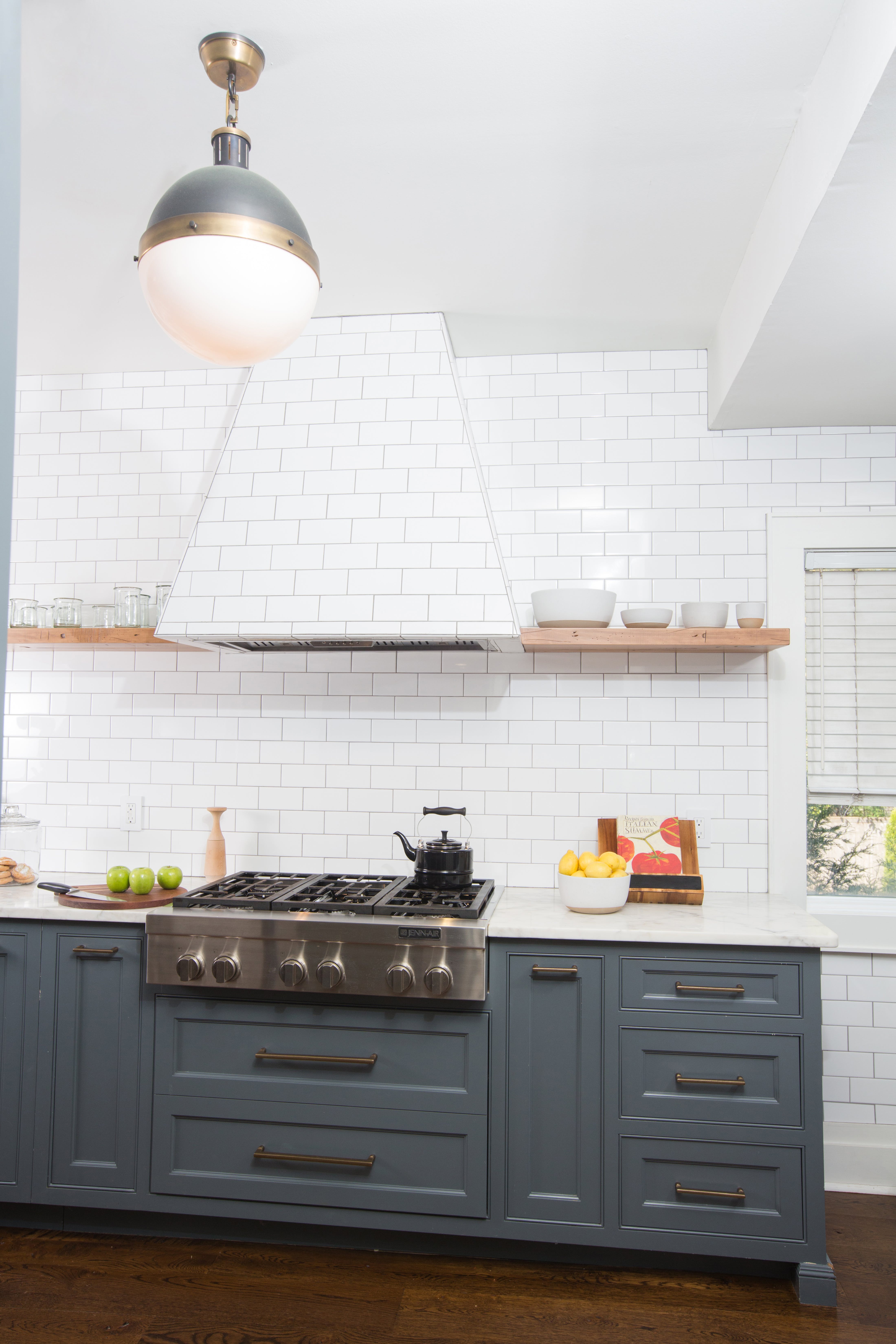 Subway Tile Hood – Dering Hall
Updating a Turn of the Century Home with Subway Tile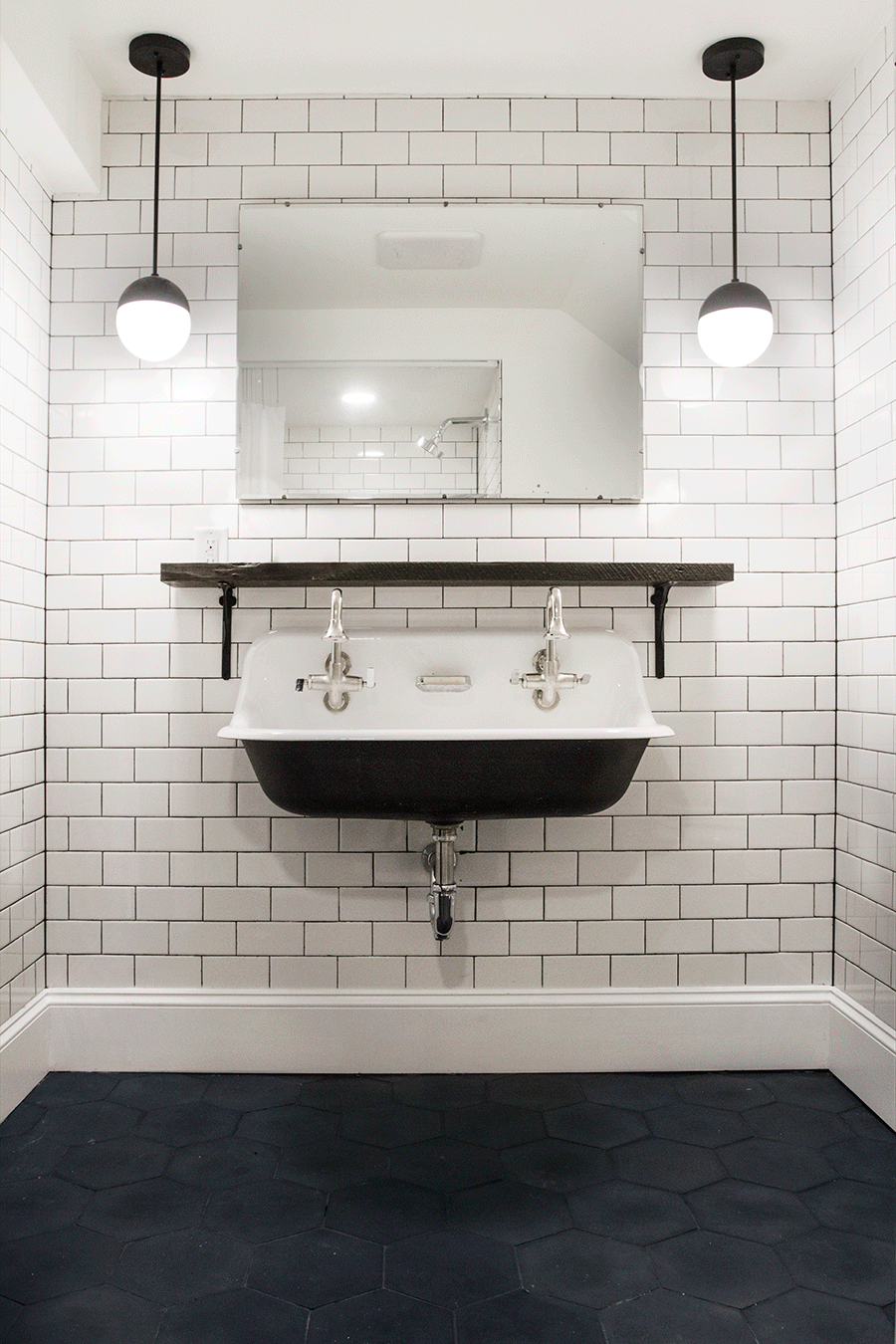 This is the inspiration for our main floor half bath – Deuce Cities Henhouse
Our new (old) home was built in 1891. We are in the process of updating the home with kitchen and bathroom updates. I plan to put subway tile in all of our rooms. I think it makes sense to use subway tile because it's a classic look that fits in with the time period of our home. Who knows – the original rooms in our home could have had subway tile at some point.
Subway Tile in a New Home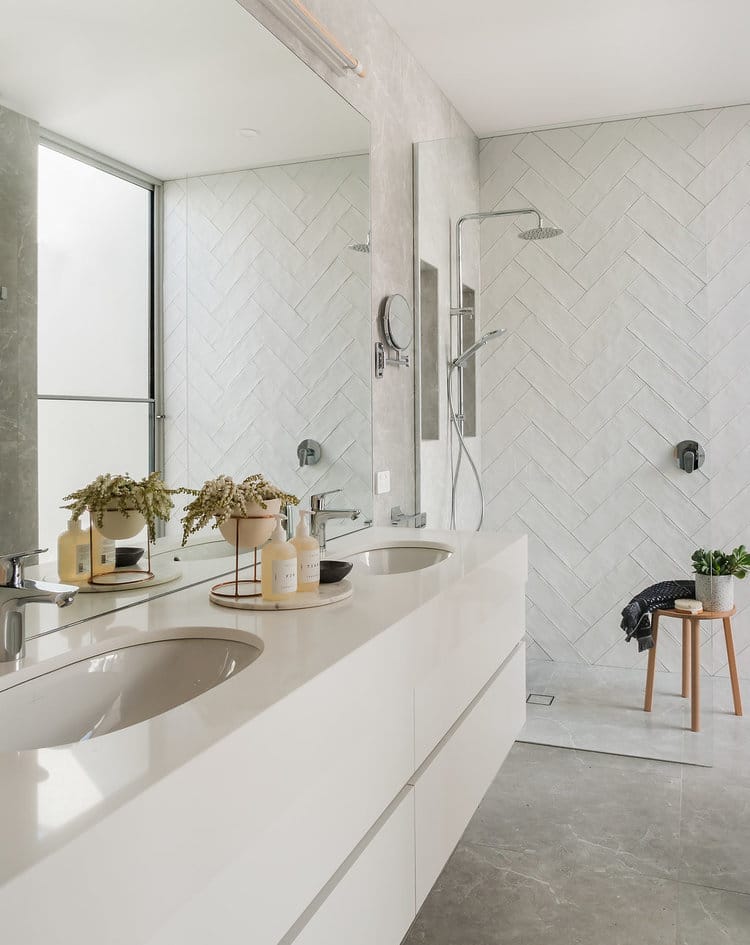 New home build by Melissa Lundardon
So if you are wondering if subway tile is too trendy to put in a new home, I would say go for it! In my opinion subway tile is a classic and as long as you love it; I think it's a great look for almost any style home. Don't be afraid to put something in your home, even if it is a "trend".
What's YOUR favorite subway tile look?
Let us know in the comments!
Follow Along on Instagram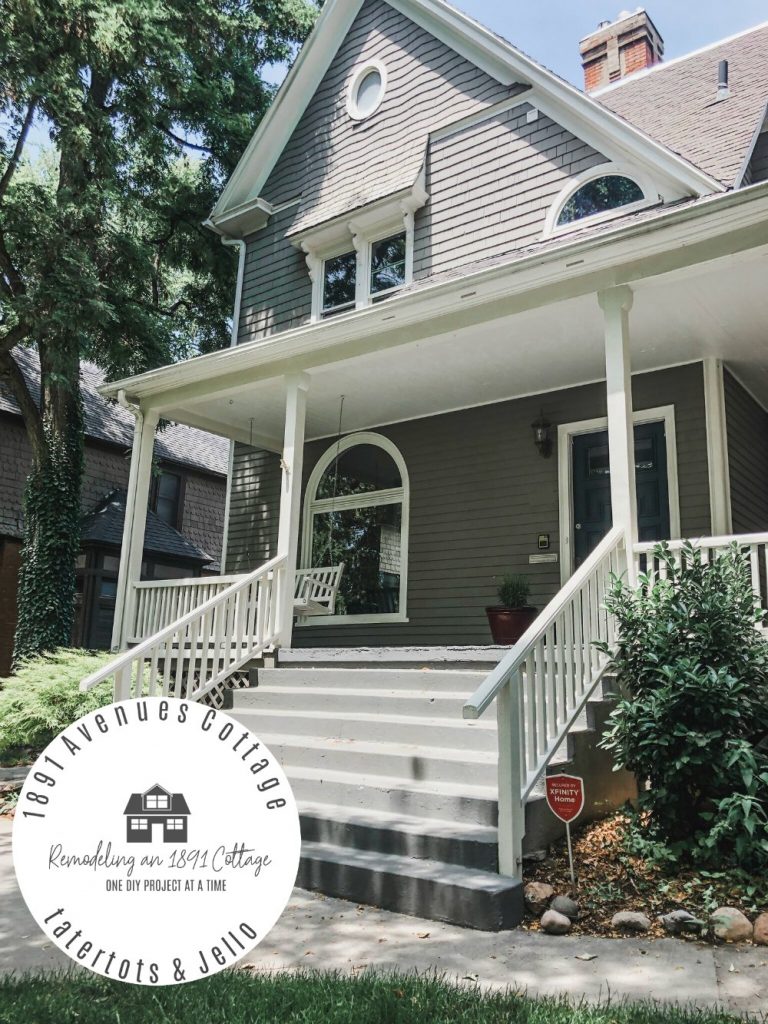 And I would love to have you follow along with our #1891AvenueCottage remodel. Follow me at @tatertotsandjello on Instagram and tag me with YOUR projects and ideas!!
Have a Beautiful Day!
xoxo