Instagram is one of my new favorite things!
I just love sharing ideas over there!!
So I was so thrilled when I heard one of my other favorite things – Project Life – was creating a kit that was Instagram-friendly.
Awesome!!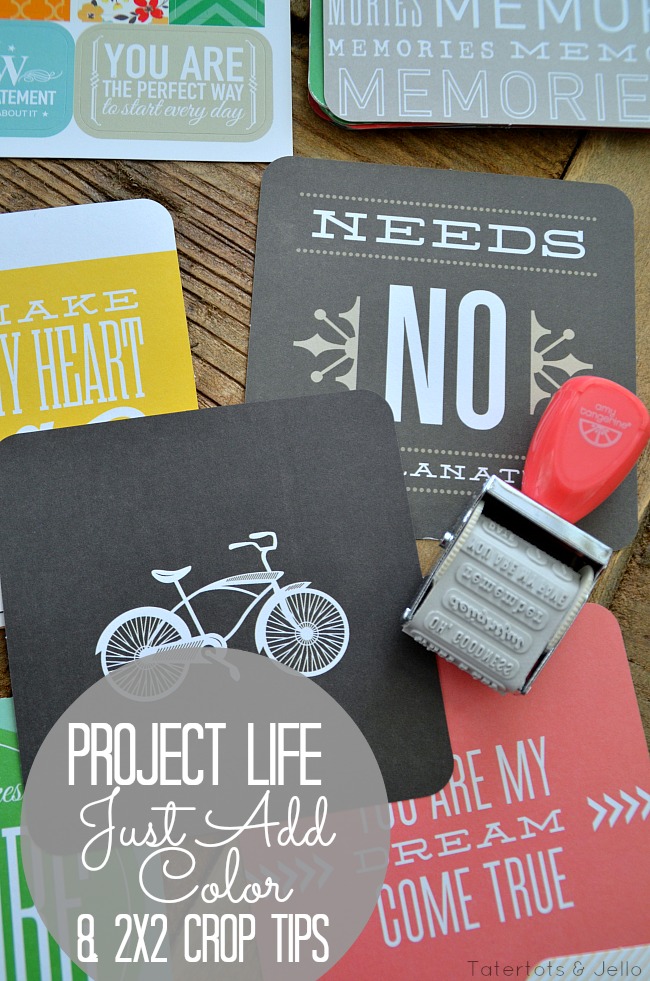 The new Just Add Color Kit Project Life Kits is perfect for your Instagram pictures — with its 2×2-inch and 4×4-inch square pockets and cool inserts. (My teenagers promptly absconded with some to post on their mirrors, too!). This new limited-edition kit is exclusive to HSN and will probably sell out quickly! The sale starts on Tuesday, Sept 17.
I'm so excited!!
It's a brand-new core kit designed to blend the regular 4×6-inch inserts and pockets as well as the square inserts and pockets — so you can mix it with any albums you are already working on!
I also hear a rumor that there may be a special edition of the limited edition Just Add Color Kit that will include date and phrase stamps … but you didn't hear it from me. You'll have to check it out next Tuesday!
60 4×6 title cards
20 4×6 journaling cards
80 4×4 journaling cards
400 2×2 filler cards
80 basic cards
20 sticker sheets (I am told this is the first core kit to come with these)
The thing I love about Project Life is how EASY it is!! Once you buy a kit – it has everything you need to make your scrapbook right inside. And it's so fast to put together!! My kids love creating their own Project Life pages. We recently put together their First Day of School Pages from this new schoolyear.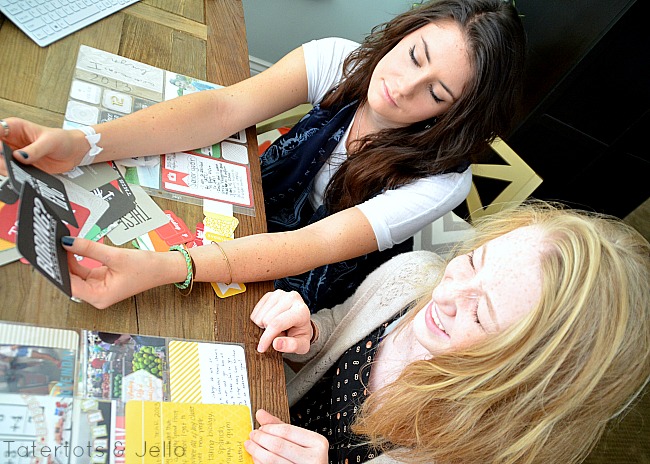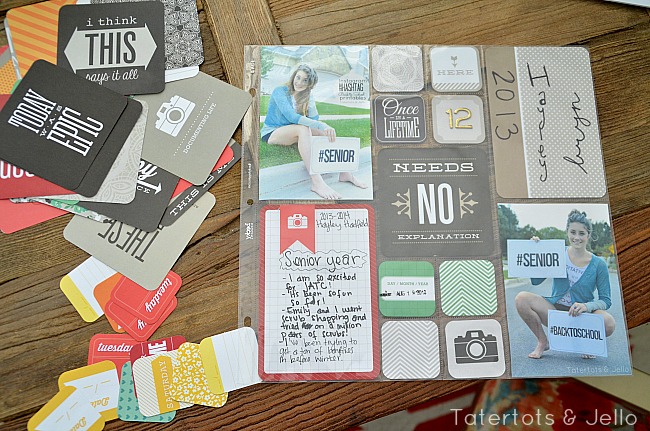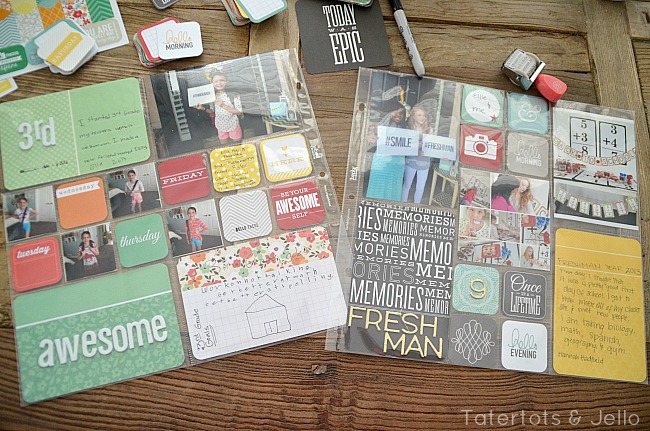 I even made one for my son who is off at college. I know that I am going to be so happy that I recorded these amazing memories.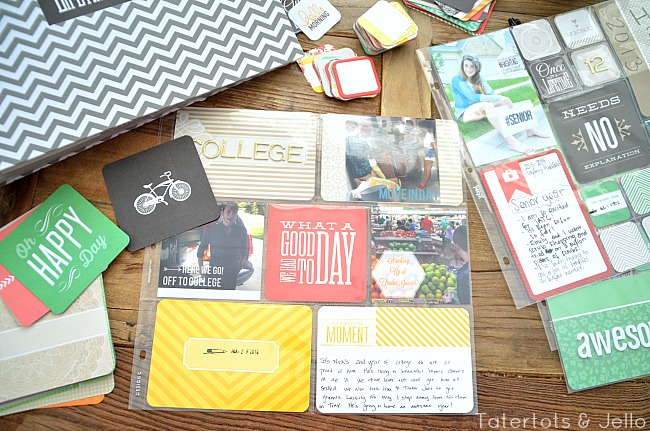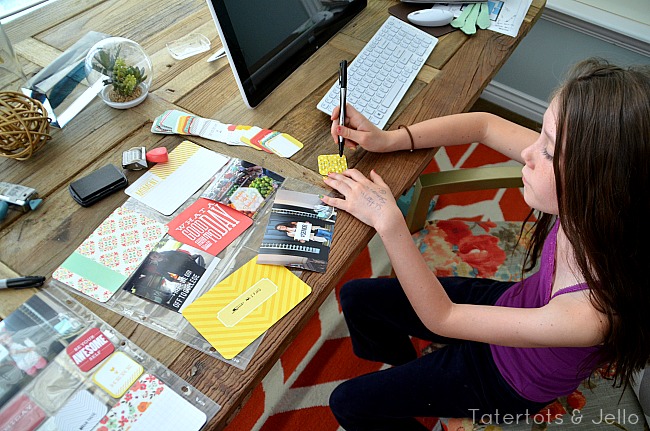 And this kit has slots for 4×4 Instagram photos as well as 2×2 slots. You can print off your Instagram pictures at a whole bunch of different places. I have a post all about how to print your Instagram photos. And here is a simple trick if you are wondering how to create the 2×2 photos for the smaller slots:
Here's a tip for printing your Instagram photos — or any photo — in the 2×2-inch format.
I used a PC, but if you're doing these pictures from your phone, my awesome friend Mique at 30 Handmade Days tells you exactly how to do it from your phone!
Step 1: get your pictures ready and load PicMonkey in your web browser: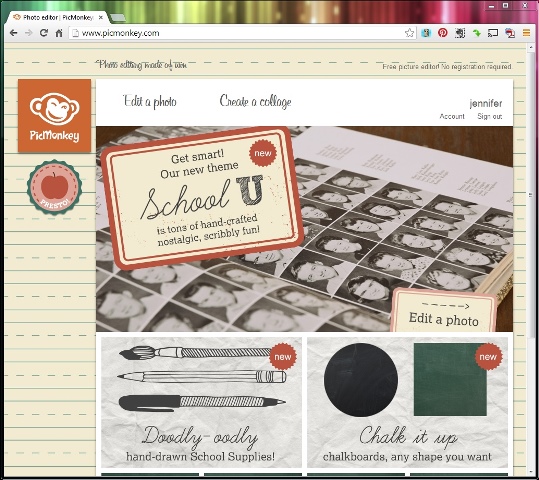 Step 2: Either drag and drop four photos you want in 2×2 size onto the "Create a collage" button, OR click "Create a collage" and add your photos using the "Open Photos" button.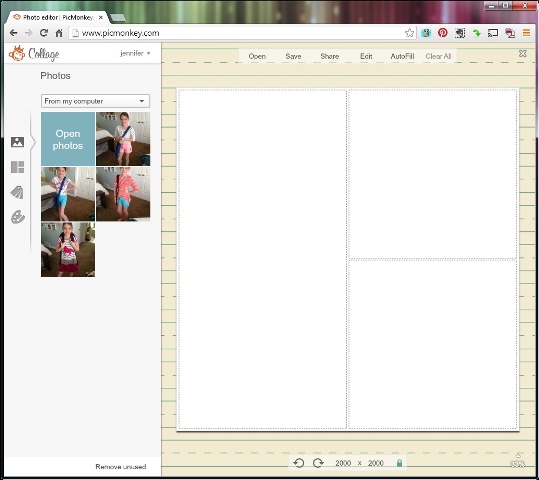 Step 3: Click the box icon on the left to choose Layouts. Choose Square Deal, then click the one on the left with the four boxes.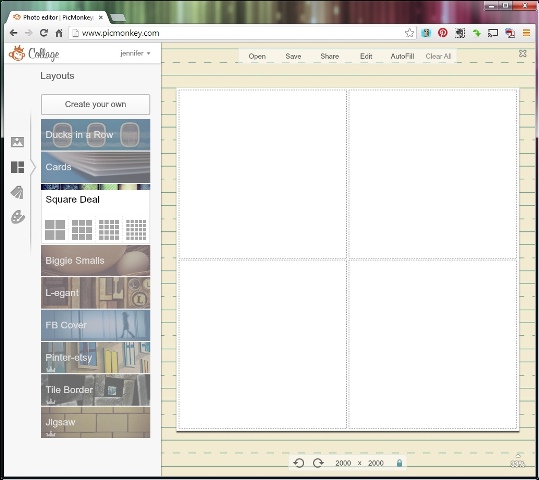 Step 4: Drag and drop the pictures you uploaded into the four positions in the square. You may want to adjust them by dragging each so that they highlight the parts of your picture you want to use. In my case, I tried to move them so the space above Ella's head was consistent … ish.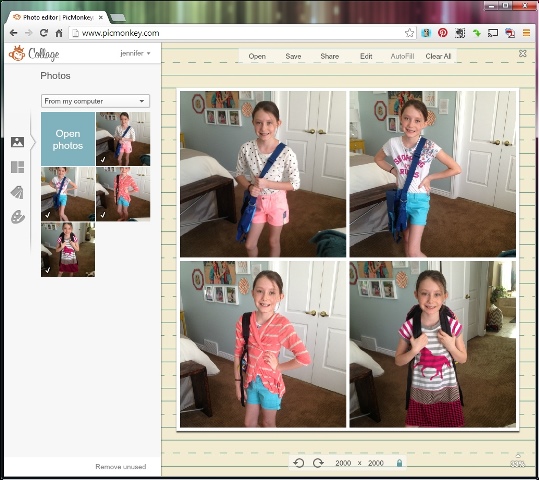 Step 5: Click save and save it as a JPG file to your computer.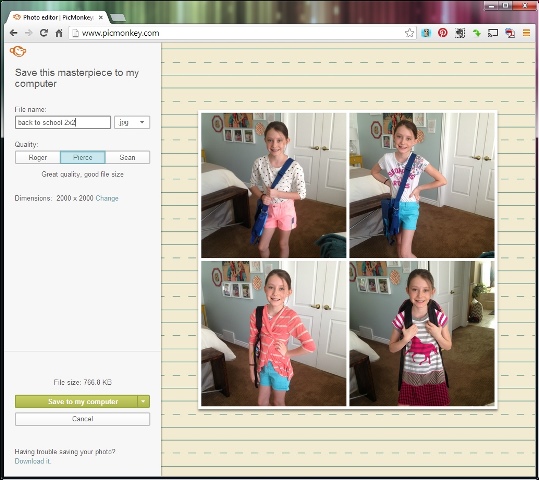 Step 6: When you order your 4×6-inch prints from your photo printer of choice, just upload this pic along with them. It should print out with an inch of white space on each side … and then you can just cut the remaining 4×4-inch picture into the four 2×2 inch pictures!
And be sure to check out the Project Life HSN sale – it's going to be amazing!
Have a Creative Day!!!
xoxo

Disclosure: American Crafts provided me with product and compensation for this post. Regardless, I only post about products or companies I love. All ideas are 100% my own. See my disclosures for more information.