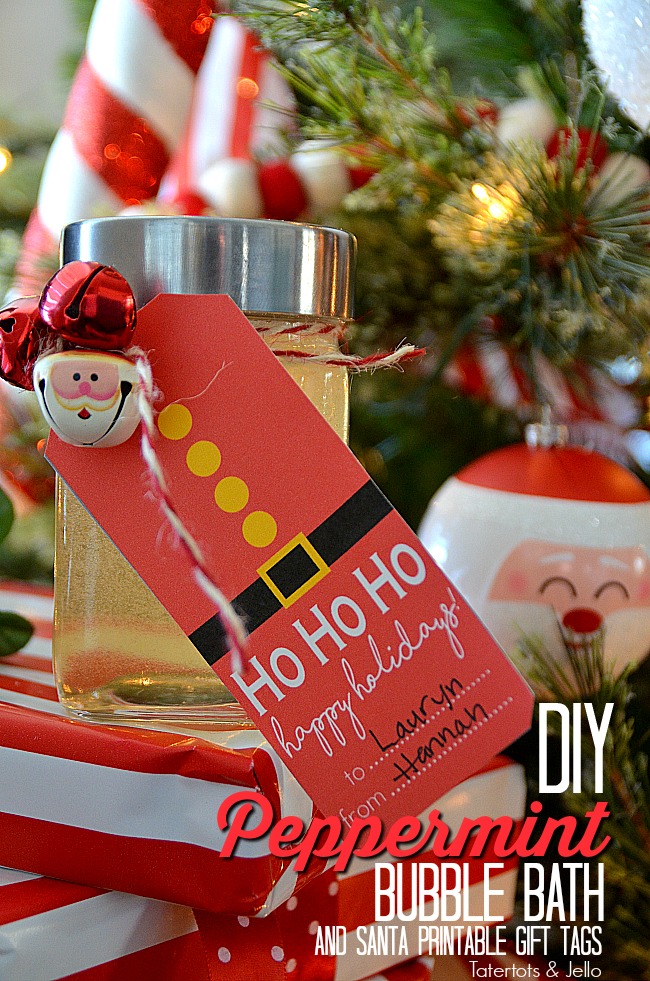 ---
How to Make DIY Bubble Bath
---
I love giving hand-made gifts to my friends and families. I think I've passed this trait on to my girls. As we were thinking of gift ideas to make for their friends this holiday season we thought bubble bath would be fun to make. We have made bath bombs in the past and they were fun. I love the scent of peppermint, especially at Christmas-time. So Peppermint Bubble Bath sounded perfect? Who wouldn't want to soak in minty bubbles??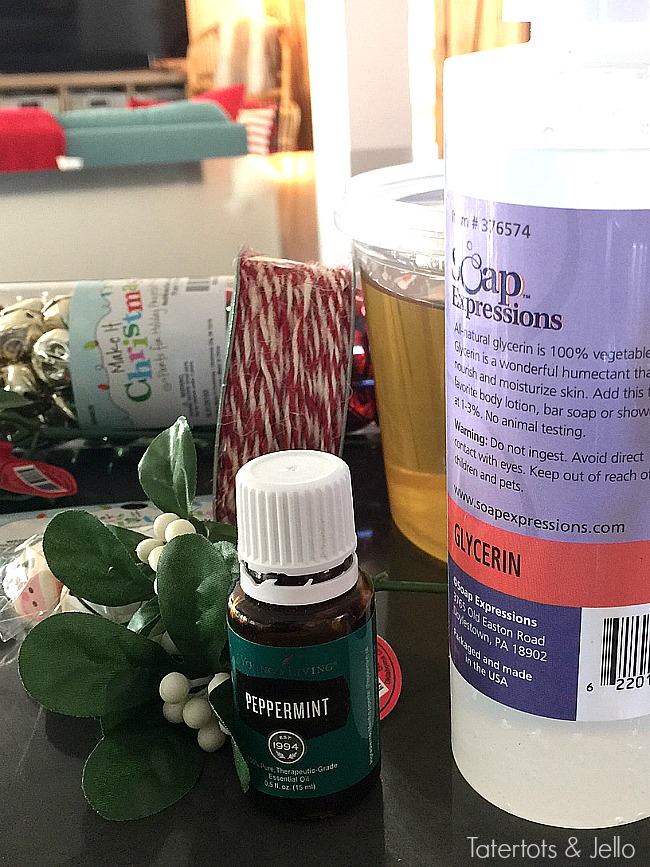 I have been using Essential Oils to relieve my stress over the last couple of years and they have really helped me. Peppermint is one of my favorites. I love the way it smells. It also helps with my stress and it's great for sore muscles. So I thought it would be perfect for a holiday bubble bath!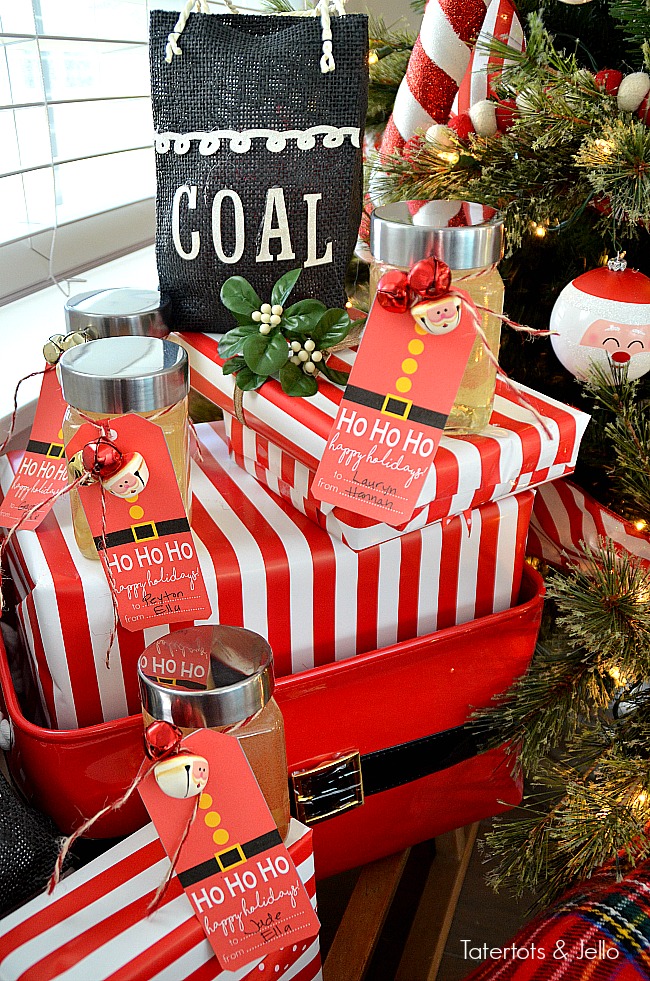 ---
How to Make DIY Bubble Bath
---
Making bubble bath is fun, fast and surprisingly easy. We made these bubble bath gifts in less than half an hour.
And because we have a Santa North Pole theme, I thought it would be fun to make some Santa HoHoHo Gift Tags to share with YOU!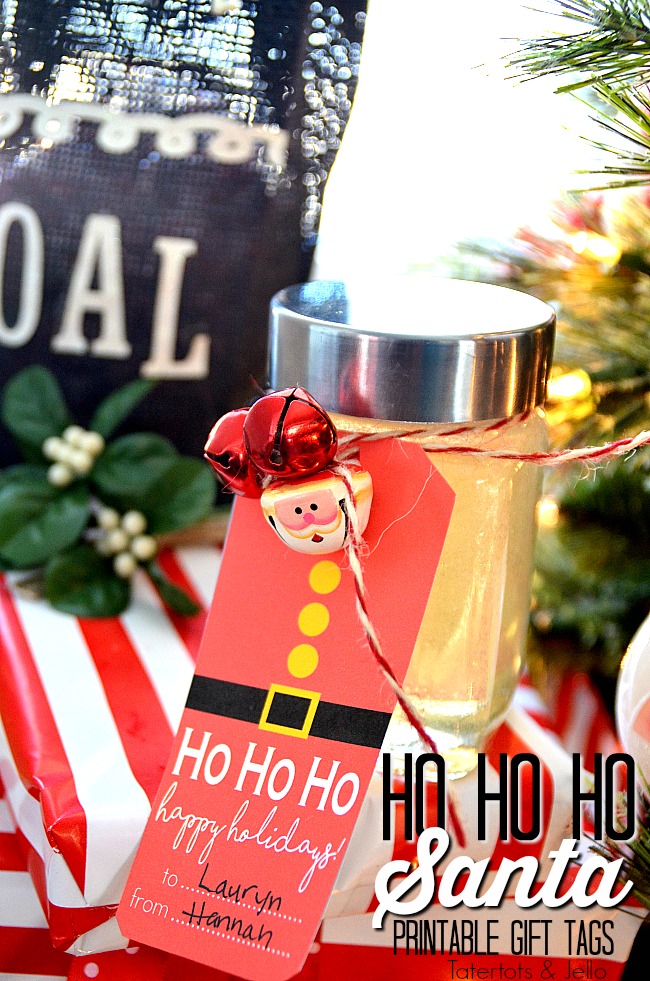 Here's how to make DIY Peppermint Bubble Bath: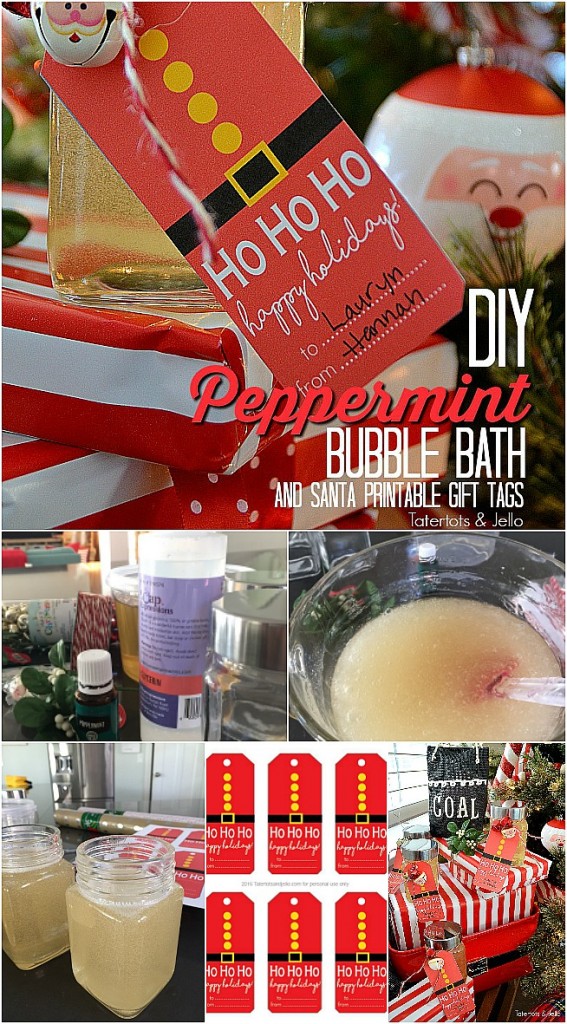 ---
How to Make DIY Bubble Bath
---
Supplies:
This make four big 10 ounce bottles of bubble bath. You can put it in smaller containers and make 8 gifts if you used 5 ounce containers.
32 ounces Liquid Castile Soap (you can get this at a health food store or grocery store like Sprouts) We used bubble bath concentrate from Hobby Lobby
8 ounces Glycerine (this makes the soap moisturizing and adds a thinner consistency )
30 drops or so Peppermint Essential Oil
Directions:
Pour Everything in a bowl and mix it up.
Then use a funnel and pour the mixture into the bottles.
Let mixture sit in bottles until most of the bubbles settle.
Put the lid on and add a tag!
To print out these cute Santa Gift Tags, just click on the link or the picture!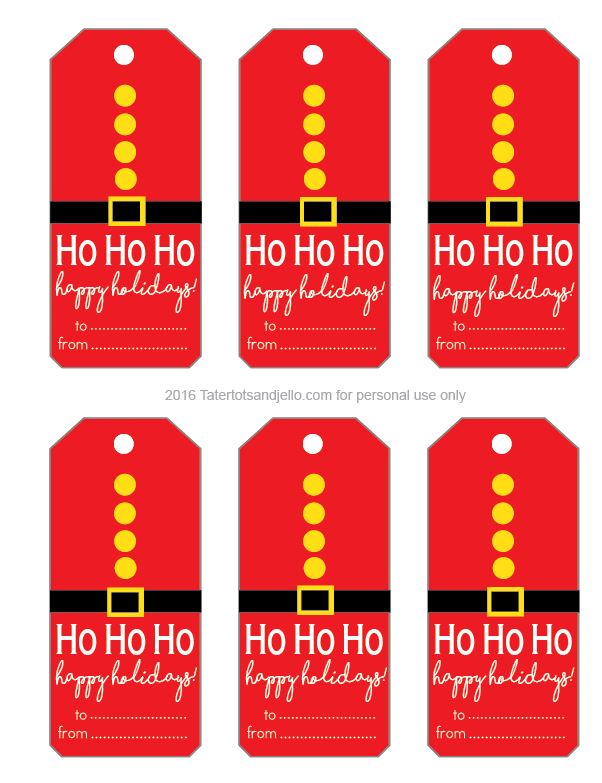 There's an awesome Black Friday sale right now on Young Living Essential Oils. You get a FREE Christmas Spirit Oil AND $25 gift card for signing up. The Christmas Spirit Oil would be a fun one to make DIY Bubble Bath with!
Find out more HERE!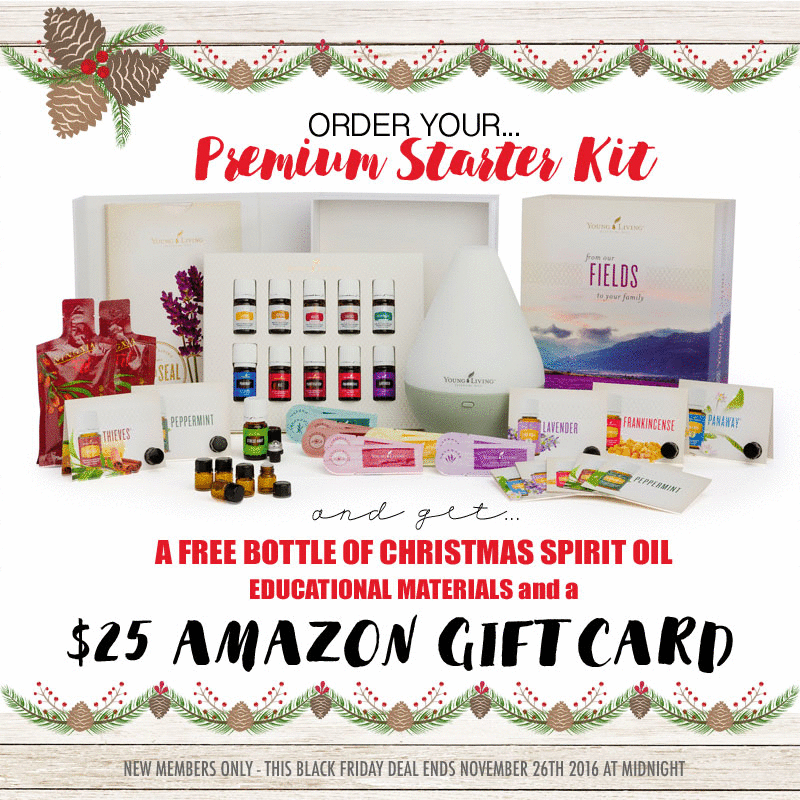 Have a Happy Day!
xoxo