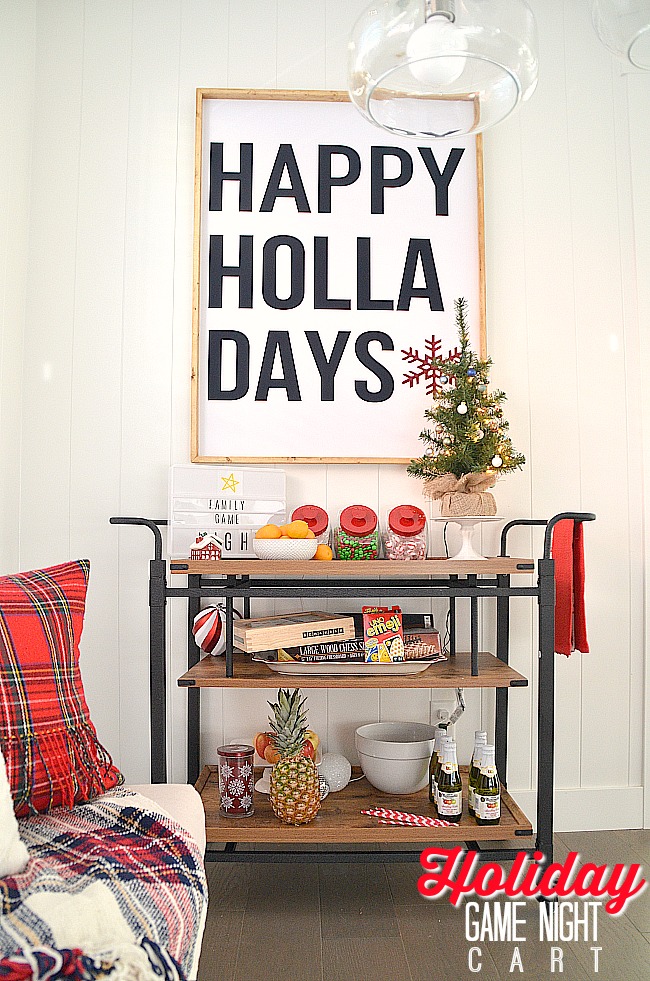 ---
Holiday Family Game Night Party Ideas
---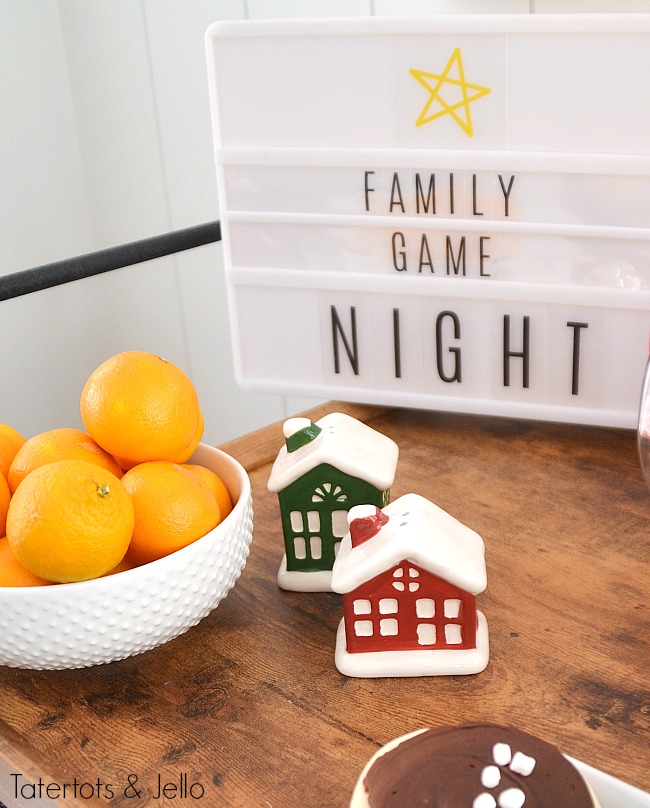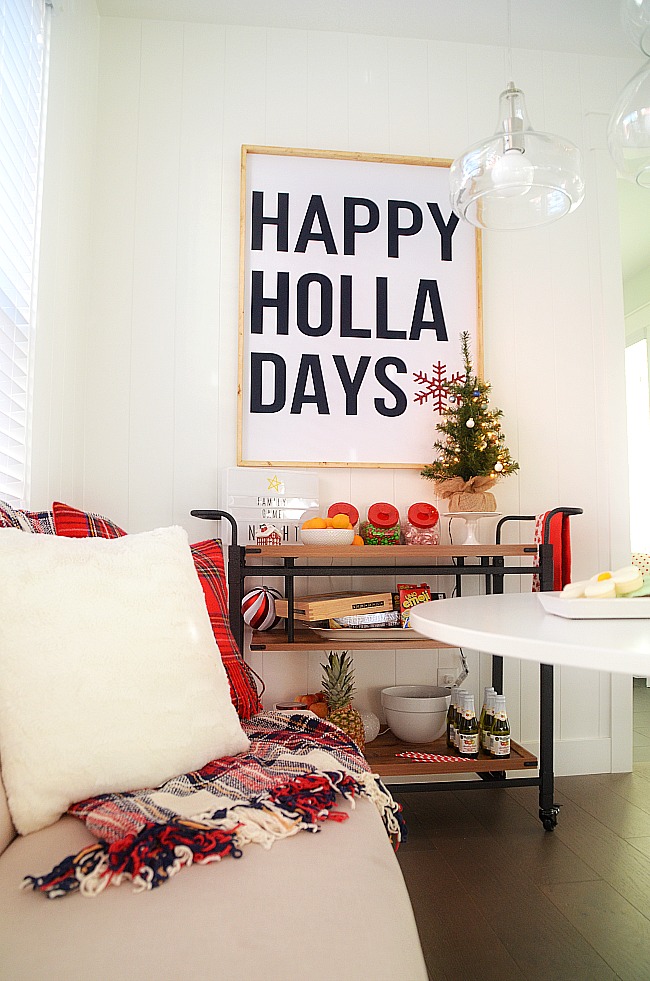 Family Game Night Ideas. Use a bar cart to organize everything you need for your next family game night!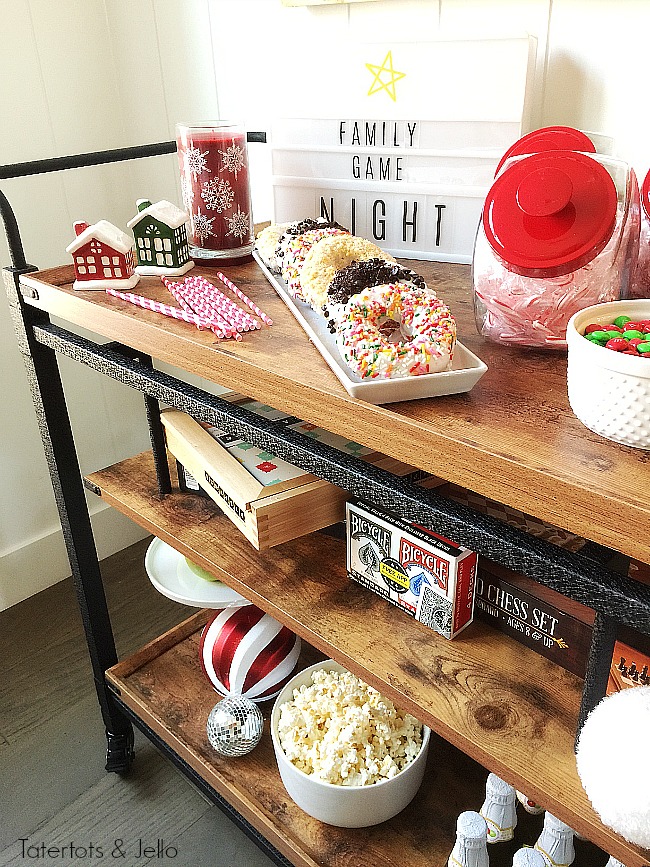 ---
Holiday Family Game Night Party Ideas
---
We love playing games. And it's even more fun playing games at Christmas with everyone home for the holidays! So when the BHG Live Better team gave me the holiday challenge of creating a holiday entertaining project I knew it would be so fun to create a game night station. My kids are getting older and it's harder and harder to find things to do with them that they are excited about. One of the things that they still love are games. And there are SO many games that you can play with your kids, depending on their ages and interests. We love trying new games together! Our favorite is a family game called Shanghai which consists of 8 rounds of cards, each round getting progressively harder. Sometimes it can take a couple of hours to finish the game, but we have such a fun time playing it together!!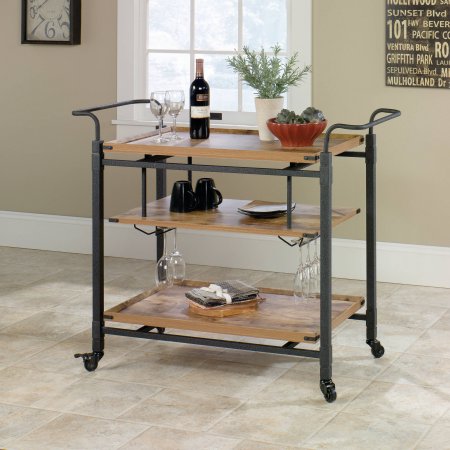 I love the new Better Homes and Gardens Rustic Country Bar Cart. I thought it would look so great in our kitchen nook. It's such a versatile piece. I love that it can be used for different parties and also wheeled throughout the main floor. So if I want to use it in the kitchen it works, but I can also wheel it into the dining room and use it as a sideboard or to hold extra plates or cups if I am entertaining.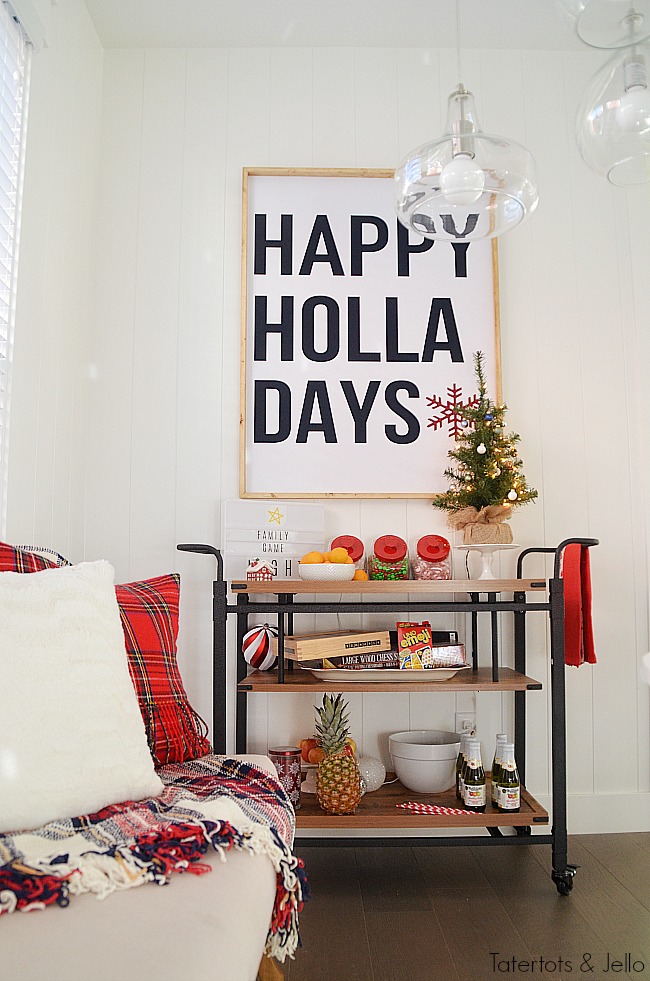 The iron and wood look fits right into my Modern Farmhouse-ish look in our new home. I love the clean lines and the kind of industrial feel of the piece. I think the handles are really cool. I love how they are raised up. It makes it easy to wheel the cart in either direction easily. It's also a great place to hold extra towels that are handy in case of spills caused by sudden YAHTZEE wins!!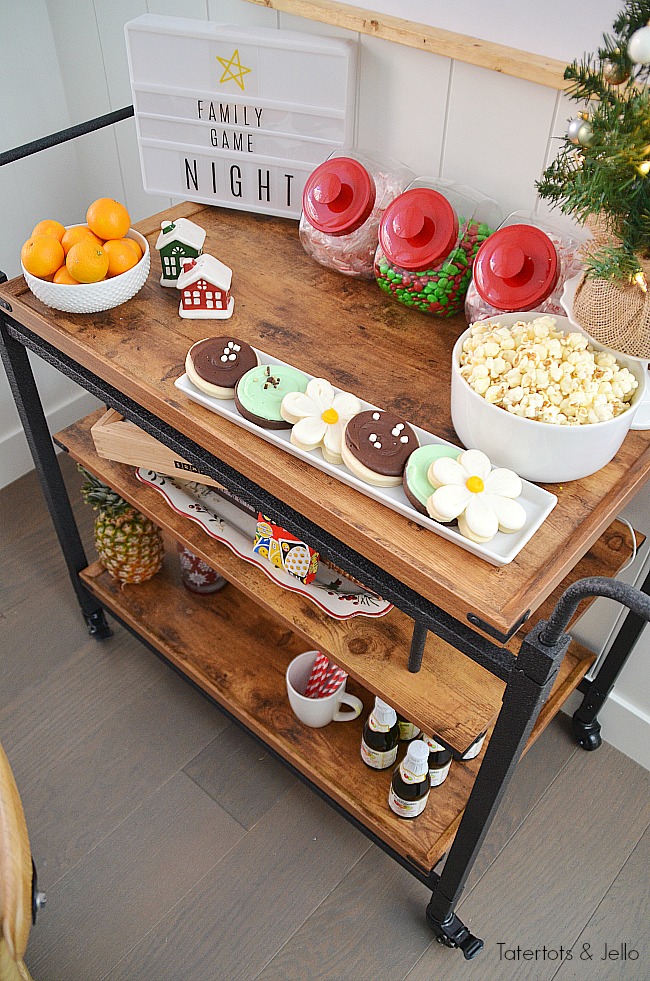 ---
Holiday Family Game Night Party Ideas
---
I was pleasantly surprised by the quality of the wood shelves. It would have been easy to use cheap boards covered with printed wood material, but these shelves are solid, real wood and are heavy and substantial. There was also a couple wine glass racks that came with the cart but I didn't put them on since I won't be using it for that purpose.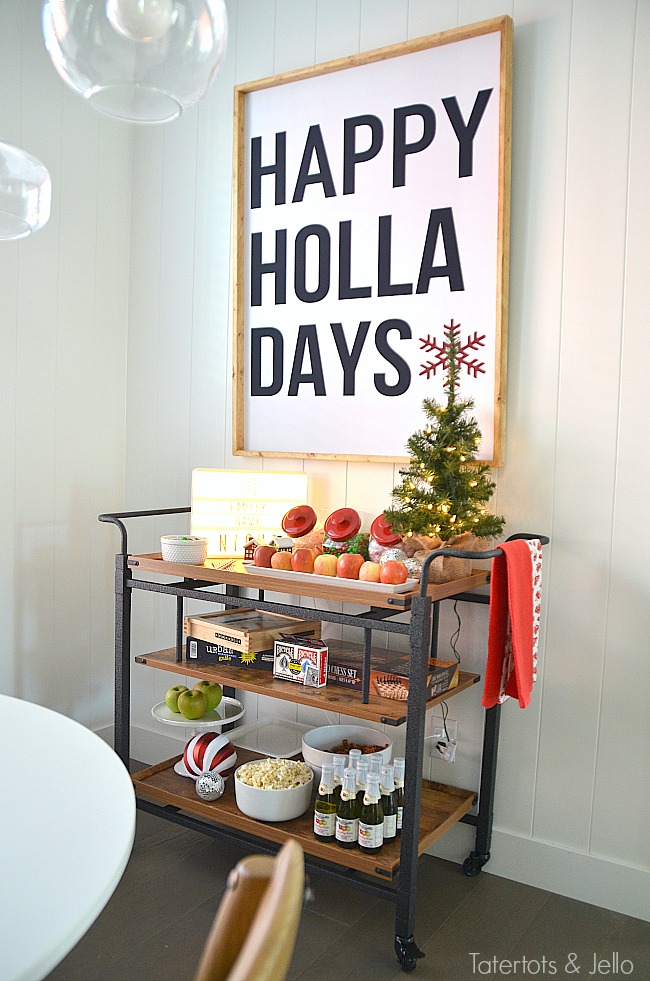 The middle shelf of the cart is suspended by metal bars and I think that's a really upscale element.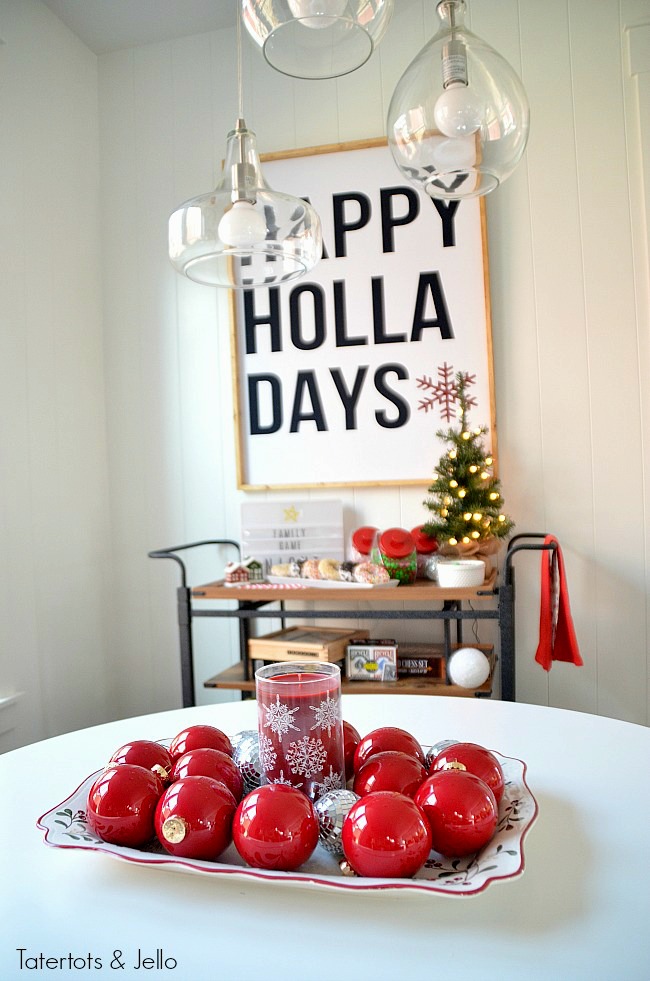 I also created a little easy table centerpiece with the Better Homes and Gardens Heritage Tray, ornaments and a Better Homes and Gardens candle. I also added a cozy chenille throw in case anyone gets cold while we are playing games. I love the plaid for winter!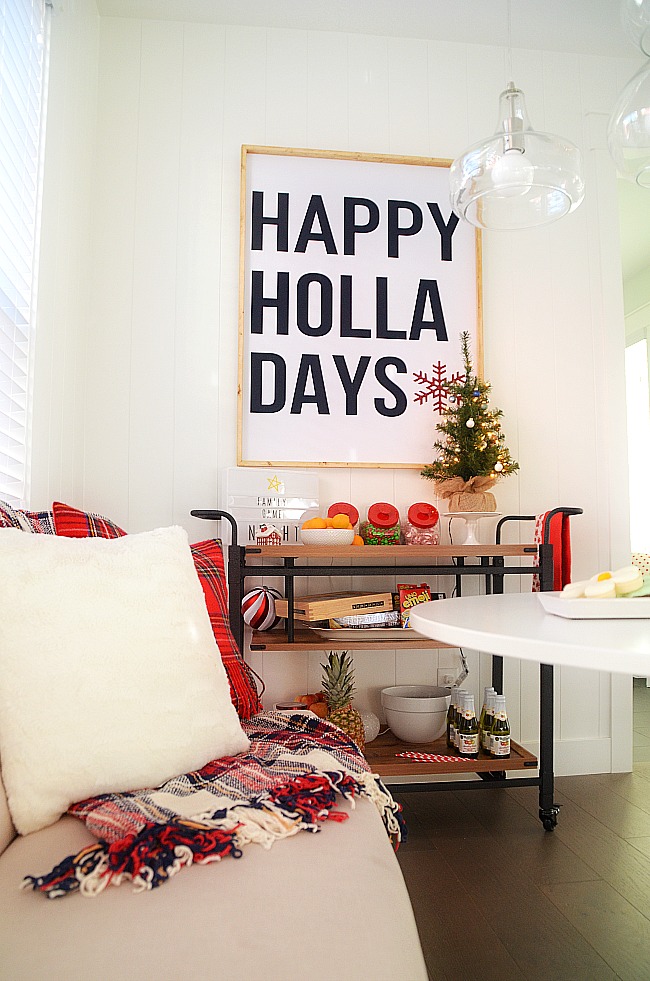 ---
Holiday Family Game Night Party Ideas
---
I am so excited to use our new cart the next time all of my kids are home. There's so much room for games, snacks and drinks.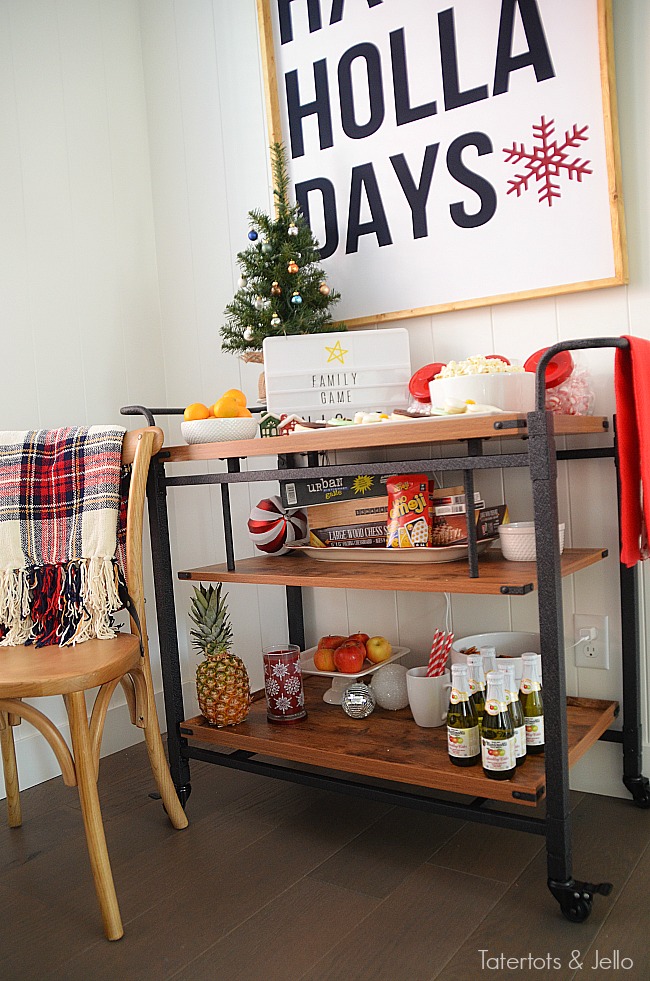 I hung a fun new holiday print from my friends at the Sincerely Us shop.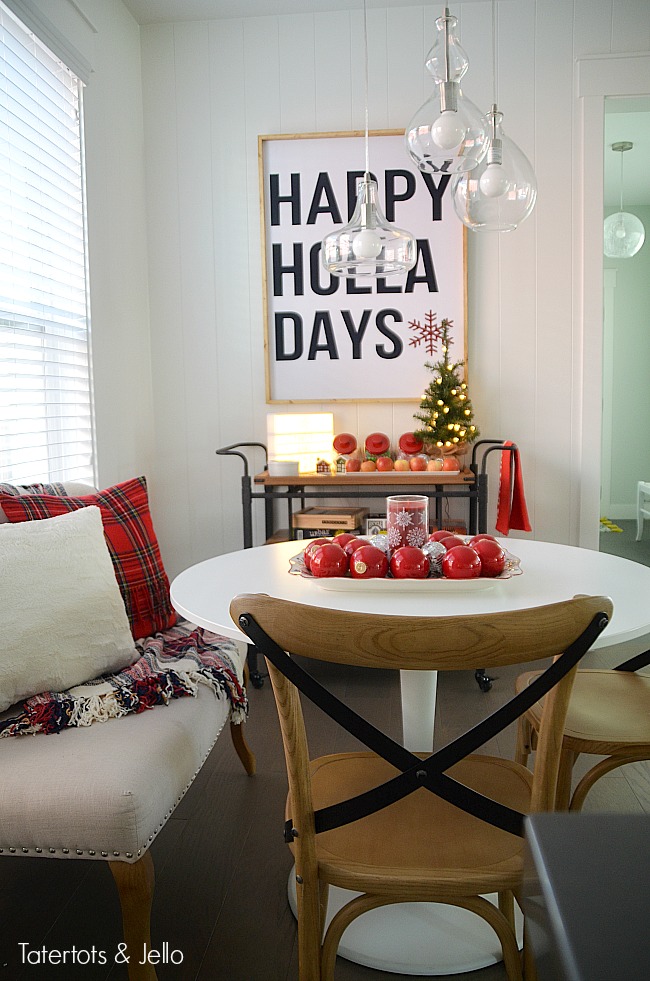 I love looking at our new game night nook!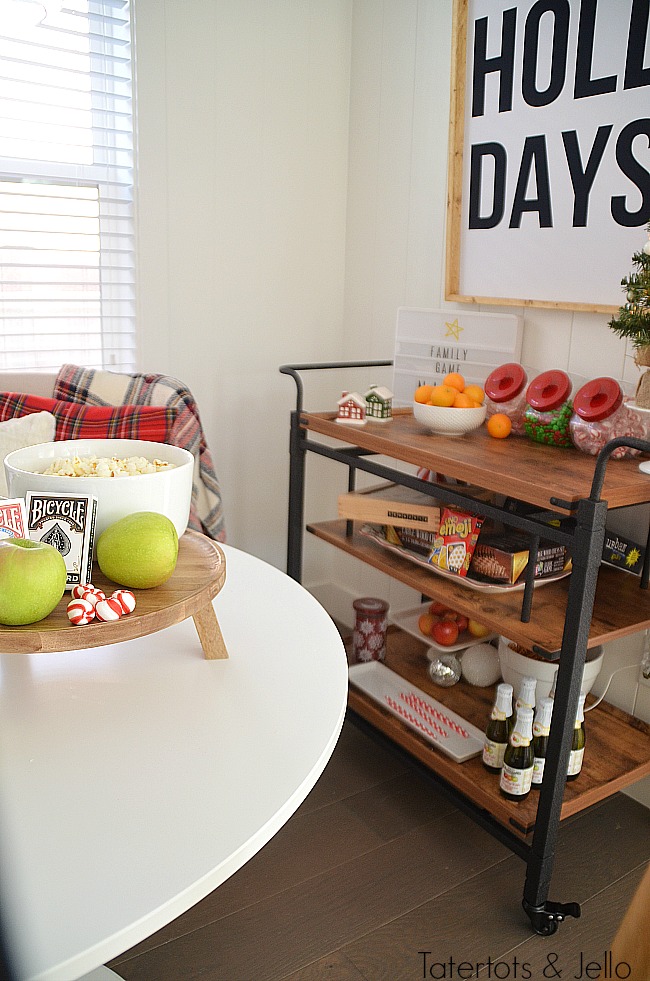 Thanks Better Homes and Gardens for the Holiday Entertaining Challenge.
What's YOUR favorite family game to play together?
Let us know in the comments – I am always looking for new game suggestions!!
Have a Beautiful Day!
xoxo
This post is sponsored by Better Homes and Gardens products at Walmart. All ideas are mine. You can follow BHG Live Better on Facebook, Pinterest, Twitter and Instagram.