Hey there! I'm Kelsey from Poofy Cheeks back with a recipe you MUST make this holiday season. If you like toffee you are going to want to keep reading! Two years ago our family had a bacon fest and we all made something with bacon as the star ingredient. I made bacon toffee from saltine crackers and it was a hit but as I was making it I thought this would be great with graham crackers around the holidays. I finally got around to trying it and once again – a hit! There is no bacon on this toffee but you could always add it! (We are a bit bacon obsessed around here and it really was good with the toffee!)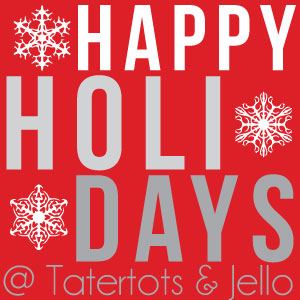 Years ago I used to have a big cookie baking day where my brother and sister would come over and we would make all sorts of cookies and candies for Christmas. Then I had kids and more kids until I had four kids. Now with four kids ages 7-1 I stick with a batch of cookies or candy here and there. Everything I do has to be quick because their attention span is short and trying to cook with them wears on my patience if you know what I mean. This toffee is super quick and easy so it wins the mom approved award.
Graham Cracker Toffee Recipe
Ingredients:
1 sleeve of cinnamon graham crackers
1 cup butter
1 cup packed brown sugar
2 cups semisweet chocolate chips
3/4 cup chopped pecans (optional)
Directions:
Preheat oven to 400 degrees.
Line a baking sheet with parchment paper or foil and tightly fill the pan with graham cracker squares. If some break or aren't perfect don't worry about it. You won't be able to notice in the end.
In a saucepan melt the butter and brown sugar. Bring mixture to a boil and allow to boil for three minutes. Immediately pour mixture over crackers using a spatula to spread it around evenly.
Bake for 5-6 minutes. It will be bubbly which is fine. Spread chocolate chips across the top and once again use a spatula to spread evenly as they melt. Sprinkle with pecans.
Allow toffee to completely cool for a few hours or overnight. Speed up the process by placing the pan in the refrigerator. Cut into small pieces and enjoy!
I've got some other things I have shared over at Poofy Cheeks lately – I hope you will stop by and say hi!
*****
Thanks Kelsey! That recipe looks amazing. I can't wait to try it. Make sure to check out Kelsey's other amazing ideas: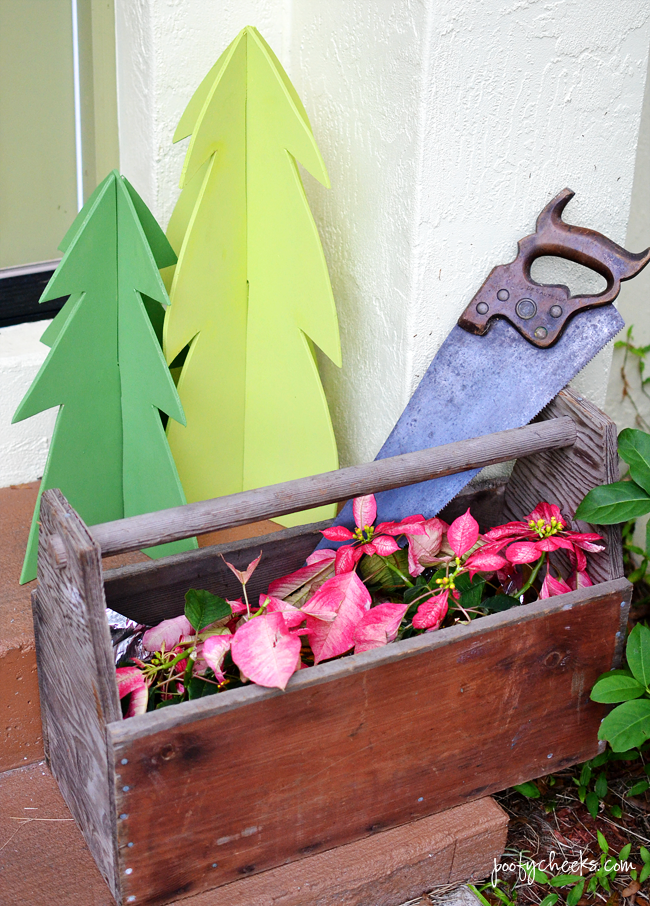 She has these super cute DIY Wooden Christmas Trees that would grant on your porch!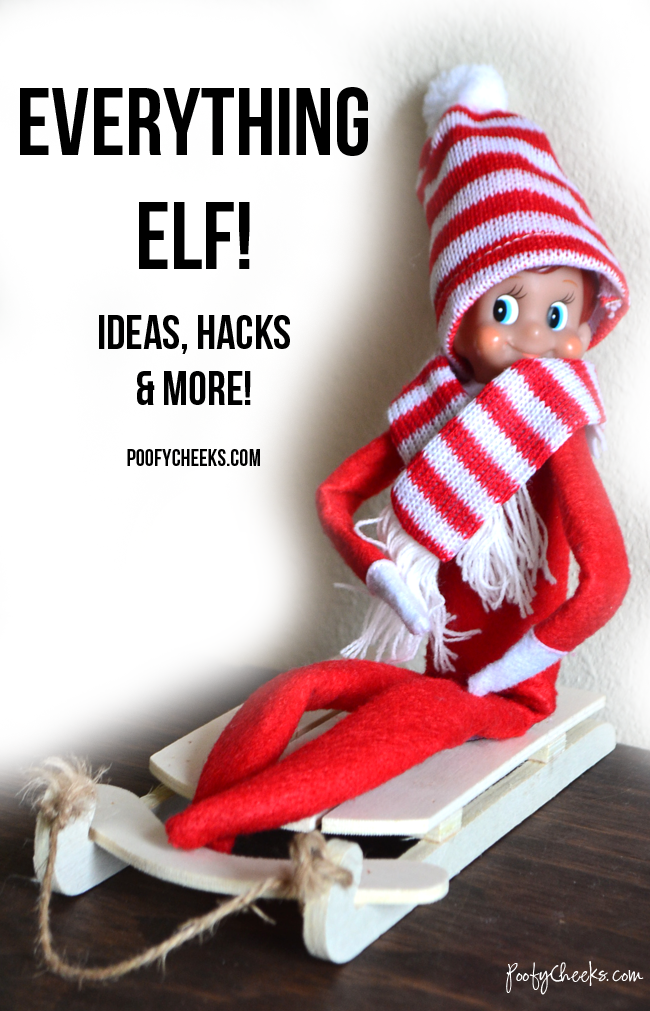 Make sure you visit Poofy Cheeks and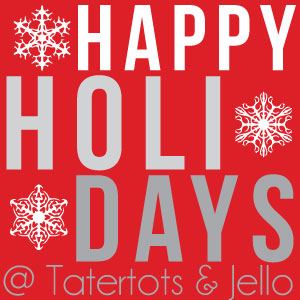 Follow the HAPPY Holidays Event at Tatertots & Jello
all through the holidays with awesome tutorials, recipes, decorating ideas and more from some amazing blogs!
xoxo